A Literary Magazine and Chapbook Press
The Big List of UK Literary Magazines
Literary magazines. They're strange beasts: beautiful, varied and often painfully short-lived. For poets and writers, however, they're invaluable . Not only do they allow you to get a feel for the writing of your contemporaries, but they also represent one of the most accessible routes to publication.
Placing your work in literary magazines isn't going to make you rich beyond your wildest dreams. But it will gain you readers, get your name out there, build your network and confidence, and occasionally leave you with a little extra money in your pocket.
There are too many literary magazines in the world for us to keep track of, so we've restricted the list below to those based in the UK. If you're new to sending your work out for publication, you may want to check out our short guide to the process .
If you want to suggest an addition or correction for this list, you can do so using the Big List Update Form .
[ A3 Review Website ]
The A3 Review is a gorgeous little literary magazine that folds out like a map, and publishes writing under 150 words. Published pieces are selected by means of a monthly competition.
[ Abridged Website One | Abridged Website Two ]
A free magazine and exhibition series based in Derry. The editors are interested in the idea of abridgement. Each issue is given a different theme with this idea in mind. Accepted submissions are supplemented with and transformed by visual art.
[ Acumen Website ]
Acumen is among the longest-running literary magazines today. Patricia Oxley started Acumen in 1985 armed with only an electric typewriter, and without subscribers or contributions. Since then it has grown to one of the country's leading literary journals. Also publishes reviews.
[ Agenda Website ]
Publishes poetry and reviews. Agenda was founded in 1959 by Ezra Pound and William Cookson. It publishes regular anthology issues and occasional special issues that focus on just one poet.
[ Albedo One Website ]
Based in Ireland, this magazine is "Europe's westernmost outpost" of science fiction writing. It publishes at least one Irish writer per issue, as well as work from writers around the world. They also publish reviews and interviews, and run the annual Aeon competition.
Allegro Poetry
[ Allegro Poetry Website ]
This online magazine publishes four issues each year, two of which are for general poetry and two of which follow a set theme. The editor is Sally Long.
[ Ambit Website ]
Publishes fiction, poetry, artwork and reviews. Ambit has been around for more than forty years. It combines illustration and artwork with prose and poetry.
Anthropocene
[ Anthropocene Website ]
Anthropocene is an online poetry journal. It aims to publish exciting new poetry written in the English language. It also publishes translations, from any language, into English. Anthropocene is edited by Charlie Baylis.
A Restricted View from Under the Hedge
[ A Restricted View from Under the Hedge Website ]
This magazine from Hedgehog Press has, in its own words, "quite catholic tastes" and is looking to publish "work from every dusty corner of the broadest of churches." The somewhat-unwieldy title is sometimes shortened to Arfur for simplicity.
[ Ash Tales Website ]
An online magazine focussing on tales of the end of the world – from nuclear armageddon to bio-engineered super plagues. Apocalyptic and post-apocalyptic short fiction around 2,000 words is welcomed, with some stories being published in podcast format as well.
Bandit Fiction
[ Bandit Fiction Website ]
A digital magazine that aims to be welcoming to new authors, and non-discriminatory in its approach. The editors are seeking to publish short fiction and non-fiction. They offer feedback on most submissions, and are keen to hear from Creative Writing students and writers currently in education.
Bare Fiction
[ Bare Fiction Website ]
Despite the name this magazine publishes poetry, theatre and other forms of writing along with fiction. See the website for event listings and details of a planned competition.
Battery Pack
[ Battery Pack Website ]
Our own palm-sized anthology of microfiction, distributed for free alongside Neon Literary Magazine and in a smattering of independent bookshops around the UK. Each yearly edition features six stories, none more than seventy words in length.
Between These Shores
[ Between These Shores Website ]
An annual collection of literary and supernatural stories, which is also open to creative nonfiction. The idea for this publication came from the winter annuals of Charles Dickens. Each issue also features graphic arts, reviews interviews and features.
BFS Horizons
[ BFS Horizons Website ]
Publishes fiction, poetry and artwork. The magazine of the British Fantasy Society. Only available to members, although non-members are still welcome to submit work for publication.
Black Static
[ Black Static Website ]
Publishes fiction, artwork and reviews with a focus on horror. Originally published as The Third Alternative . TTA Press also publishes Interzone and Crimewave .
Briefly Write
[ Briefly Write Website ]
Briefly Write is an online quarterly publication that focuses on bold and succinct flash-fiction and poetry. Submissions are open to new and experienced writers.
Brittle Star
[ Brittle Star Website ]
Publishes fiction, poetry and articles. Back issues of Brittle Star can be found online on the Poetry Library website.
Butcher's Dog
[ Butcher's Dog Website ]
A biannual poetry magazine, founded in the North East of England by seven poets who each won a Northern Promise Award from New Writing North in 2010 or 2011.
Cambridge Literary Review
[ Cambridge Literary Review Website ]
An occasional magazine with a focus on the avant-garde. Since it was founded in 2009 the CLR has published a wide range of established and new authors, and entering its second decade it continues to promote innovative writing.
Cannon's Mouth
[ Cannon's Mouth Website ]
The Cannon's Mouth is the quarterly journal of Cannon Poets . It aims to stimulate interest and encourage the participation of members and the wider community in the writing of poetry and its presentation to the public.
[ Chapman Website ]
Chapman is Scotland's leading literary magazine: controversial, influential, outspoken and intelligent. Founded in 1970, it has become a dynamic force in Scottish culture, covering theatre, politics, language and the arts. It is a highly-respected forum for poetry, fiction, criticism, review and debate is essential reading for anyone interested in contemporary Scotland.
[ Confingo Website ]
Manchester-based independent publishers that create biannual print collections of previously unpublished fiction, poetry and art.
[ Confluence Website ]
A creative writing magazine produced by live lit organisation Wordsmithery, based in Kent. Aims to publish an equal quantity of works from the Medway Delta and from the world beyond.
Crow & Cross Keys
[ Crow & Cross Keys Website ]
This online journal publishes two new pieces every week. In the tradition of oral folk tales, they want work that sounds good read aloud and that takes the reader to a dark and lovely place.
Cunning Folk
[ Cunning Folk Website ]
An online and print magazine centred on magic, mythology, folklore and the occult. They publish non-fiction, short fiction, poetry, and interviews, from established and emerging writers. The magazine has featured writings from authors including Naomi Ishiguro, Wanjikũ Wa Ngũgĩ, Jen Campbell, Diane Purkiss, CAConrad, Bhanu Kapil, Dr Thomas Waters, Rowan Hisayo Buchanan and Emma Glass. Works sit alongside beautiful illustrations and photographs.
[ Crimewave Website ]
Publishes fiction, artwork and reviews. One of the UK's few magazines dedicated to crime fiction. TTA Press also publishes Interzone and Black Static .
Dawntreader
[ Dawntreader Website ]
This fifty-two-page perfect bound literary publicaton has an international readership, and gives readers the "opportunity to let the imagination run free". Produced by Indigo Dreams , who also administer a number of other literary magazines and chapbooks.
Dreamcatcher
[ Dreamcatcher Website ]
Publishes fiction, poetry, artwork and reviews. Dream Catcher also runs various workshops and events in the East Midlands.
East of the Web
[ East of the Web Website ]
Publishes fiction in all genres. One of the most widely-read online publications in the UK – writers who publish their work here can expect to get more reads than almost any other online publication.
[ Ellipsis Website ]
Ellipsis Zine is an online literary magazine for beautifully written fiction & creative nonfiction. 1,000 words or fewer, any genre. They love stories that make them forget where they are, stories that introduce them to people, places and things they've never seen before and stories that stick with them long after they leave them.
[ Epoch Website ]
Epoch is a publishing platform for original creative nonfiction. They want to hear every voice. Epoch enthusiastically encourages submissions from marginalised voices, emerging writers, and people outside of academia.
Exilé Sans Frontières
[ Exilé Sans Frontières Website ]
Exilé Sans Frontières is an online literary magazine of poetry (including translations), flash fiction, nonfiction and visual arts which aims to foster social justice and a sense of belonging, and to nurture empathy through art. The works in Exilé Sans Frontières speak directly from one unconscious to another. A loss of conscious mind is what is gained.
Fiction Desk
[ Fiction Desk Website ]
The Fiction Desk publishes a regular anthology series dedicated to new short fiction, as well as running a number of other literary projects.
Fictive Dream
[ Fictive Dream Website ]
An online magazine dedicated to the short story, built around the belief that powerful writing ensures that readers never slip out of the fictional world or dream that a writer creates. Open to submission from emerging and established writers.
[ Firewords Website ]
A beautifully-illustrated literary magazine which aims to feature both powerful writing and bold design.
Flashback Fiction
[ Flashback Fiction ]
FlashBack Fiction is an online journal dedicated to historical flash fiction, prose poetry and hybrid work. Its aim is to collect and celebrate shortform work — both traditional and experimental — that in some way engages with the historical.
[ Foxglove Website ]
This online journal aims to be a haven for poetry and short fiction, featuring work that "thrills, comforts and stimulates".
Frogmore Papers
[ Frogmore Papers Website ]
Publishes fiction, poetry and artwork. Frogmore Press also publishes several other titles and runs a poetry competition.
[ Ghastling Website ]
This print magazine describes itself as a "Book Of Ghosts & Ghouls". With a focus on horror and the uncanny, it seeks to publish short stories that dip into darkness. They also arrange writing workshops and a twice-yearly spooky newsletter for subscribers.
Goatshed Press
[ Goatshed Press Website ]
This new micro-publisher based in Bristol is run by two publishers and literature lovers keen to shake up the industry and promote beautiful, moving, cutting-edge writing. They are currently working on the first edition of our bi-annual fiction issue, due for release in summer 2022 and are looking for bold, exciting writing that moves and inspires. Also, they pay. Well!
[ Granta Website ]
Publishes fiction, poetry, artwork and nonfiction. Long-established and well-read. Issues are generally based around a theme.
[ Gutter Website ]
Gutter is an award-winning, high-quality, printed journal for fiction and poetry from writers born or living in Scotland and featuring literature from around the world. The editors believe there is a need for an energetic, ambitious magazine dedicated to the best in new Scottish writing, published in an international context.
Here Comes Everyone
[ Here Comes Everyone Website ]
A Coventry-based magazine with an international readership. Each issue of Here Comes Everyone has a different theme, and the magazine aims to be accessible and supportive to both published and unpublished writers.
High Window
[ High Window Website ]
This online magazine publishes work in English by new and established poets from The UK and around the world. Alongside a lively and eclectic mix of poetry, each new issue contains an editorial, a literary essay, a selection of poems in translation, poetry reviews and occasional features.
Hinterland Magazine
[ Hinterland Website ]
Hinterland Magazine is a quarterly print magazine based out of the University of East Anglia that showcases the best in creative non-fiction. They publish established and new writers, employ a rolling submissions window and are on the look out for work that straddles boundaries between forms and contents.
Honest Ulsterman
[ Honest Ulsterman Website ]
The long-established magazine was created by the late poet James Simmons in May 1968. Throughout its lifetime it has maintained a focus on openness, scepticism and subversion. It now publishes poetry, prose, interviews, reviews and features, and welcomes aboard any writer who will join it.
Iceberg Tales
[ Iceberg Tales Website ]
A new literary magazine which aims to publish the best new and emerging writers online and in print. The editors of Iceberg Tales are passionate about uncovering the ambitious, thought-provoking pieces of work that they know are hovering just below the surface. Features prose fiction, poetry, criticism, and artwork.
Indie Bites
[ Indie Bites Website ]
Indie Bites is a quarterly indie fantasy anthology, created to promote the work of indie authors. It features short fantasy fiction (prose and poetry) from self-published, hybrid and unpublished authors, together with interviews and reviews of indie books from book bloggers.
Ink, Sweat & Tears
[ Ink, Sweat & Tears Website ]
Publishes fiction and poetry. Their website states that " Ink Sweat & Tears explores the borderline between poetry and prose in the digital age".
Interpreter's House
[ Interpreter's House Website ]
A long-established literary magazine, which has now been published for more than thirty years. Features short fiction and poetry. Also runs a yearly poetry competition with a top prize of £500.
[ Interzone Website ]
Publishes fiction, artwork and review. One of the largest sci-fi magazines in the UK. TTA Press also publishes Black Static and Crimewave.
La Piccioletta Barca
[ La Piccioletta Barca Website ]
This online magazine based at the University of Cambridge publishes monthly issues on literature, the arts, music and multiple other creative avenues. Each issue is centred around a prompt or stimulus.
Letter Review
[ Letter Revie w Website ]
Letter Review is an online Literary Journal dedicated to assisting writers to get published , performed, and produced. They feature interviews with professional writers, publish helpful information, run competitions with cash prizes, and are open to submissions of fiction, nonfiction, and poetry. They seek submissions from writers who are 14 years and older who live anywhere in the world.
Liars' League
[ Liars' League Website ]
Publishes fiction and nonfiction. Accepted pieces are read by actors at a monthly live fiction night.
[ Lighthouse Website ]
"We look to publish the best short fiction and poetry emerging from the UK writing scene." This journal is run by Gatehouse Press (a publishing company based in Norfolk).
[ Litro Website ]
Publishes fiction. Over 100,000 copies are distributed for free around the UK each month.
[ Littoral Magazine Website ]
This online magazine is published eight times per year. It publishes work with a spiritual aspect, and is inclusive in its selection. "Pagan, Christian, Mysticism, Buddhism, Islam, Judaism – every conceivable spiritual path is welcome from the most ancient to the most modern of beliefs." Part of the magazine's brief is to find unity in diversity.
London Magazine
[ London Magazine Website ]
Publishes fiction, poetry and reviews. One of the oldest literary magazines in the UK, founded in 1732.
Long Exposure
[ Long Exposure Website ]
Long Exposure Magazine is dedicated to new voices, new ideas, and to seeing the world in different and innovative ways. This project aims to explore both the textual and the visual, bringing to light their dialogues and creative possibilities.
Longitudines
[ Longitudines Website ]
Longitudines is an arts and literature magazine, with annual print editions and online content. The magazine is a receptacle for European voices and publishes artworks, along with fiction, poetry and drama in any language. Print editions are multilingual and feature texts in their original languages. Versions into other languages are made available online.
Lucent Dreaming
[ Lucent Dreaming Website ]
A biannual print and online magazine run by a team of volunteers; they'd like to be known as the early-adopters of every wonderful new and emerging author and artist they find in their inbox. Lucent Dreaming is the place to find new writing from new writers, and for new writers to grow.
[ Magma Website ]
A long-running poetry magazine. Each issue of Magma is compiled by a different editor, and adhered to a different theme.
[ Makarelle Website ]
Founded in 2021, Makarelle is a quarterly independent online zine, looking for new and emerging artistic talent. It has themed submission windows and to support the creative arts community, an online space dedicated to interviews with small local businesses and people with creative backgrounds.
[ Marble Website ]
This magazine has a simple remit – to publish good, new poetry. Send up to four poems per submission. Marble doesn't have any preference when it comes to form or style. Poets may be from any background, and selected poets are paid for their work. Marble also publishes poetry pamphlets and collections.
Mercurius Magazine
[ Mercurius Magazin e Website ]
Mercurius Magazine was founded in 2020 with aim of building a community of writers and artists around the themes of "transformation" and "vitality". Its site publishes a wide range of work, from avant-garde visual poetry to contemporary surrealism and absurdism, literary essays, short stories and flash faction. A printed anthology is published once a year
Milk + Beans
[ Milk + Beans Website ]
This online literary magazine accepts fiction, personal essays, and poetry, and promises to provide humour, wine, and a sympathetic ear. It welcomes anonymous submissions, and all pieces must be over 300 words.
[ MONO Website ]
Launched in 2021, MONO is a literary journal dedicated to darkly humorous writing that revels in the cringeworthy moments that people love to forget. Submissions open twice a year (Summer & Winter); they accept all types of submission formatting and they are also on the look out for take amateur, monochrome photography.
[ Moth Website ]
The Moth was launched at the Flat Lake Festival in June 2010 and is now winner of a DAA Arts Award. This Irish magazine publishes poetry, fiction and pictures from artists in Ireland and abroad.
[ Moxy Website ]
Moxy is a literary magazine which focusses on creative nonfiction. They are looking for criticism, essays, travel writing, and personal essays, as well as original artwork and cartoons. Their guidelines contain more detail on what exactly fits the definition of creative nonfiction.
[ MQB Website ]
MQB is a tri-annual magazine of poetry, prose and reviews and is a hardcopy only publication. It is the successor to The Penniless Press, now an online magazine. It has a taste for workplace poems, black humour and work which challenges all forms of conformism. Its reviews pages carry notices of contemporary poetry. To contact, write to: Alan Dent, 100 Waterloo Road, Ashton, Preston, PR2 1EP
[ Mslexia Website ]
Publishes fiction and poetry. Publishes only writers who are female, but contains useful articles and entertaining work that can be enjoyed by anyone.
[ Mycelia Website ]
Mycelia is a print magazine based in Glasgow dedicated to the weird and the eerie in literature and visual art. It is curated carefully to ensure it offers a balance of both international and Scottish work, from both emerging and established authors and artists.
[ Neon Website ]
Publishes fiction and poetry. Included here for the sake of completeness. Neon maintains this list of literary magazines.
[ New Walk Website ]
From October 2017 this international print journal of art, writing and review will be replaced by a series of pamphlets, available by subscription. During its run the magazine featured poets such as Andrew Motion and Alice Oswald.
New Welsh Review
[ New Welsh Review Website ]
Publishes fiction, poetry, reviews and articles. New Welsh Review is concerned mainly with writing from Wales. Most feature articles are commissioned, but it is open to submissions of fiction and poetry.
[ North Website ]
The North is a literary magazine published twice a year by The Poetry Business, and is essential reading for anyone who loves contemporary poetry. Each issue includes: a lively range of international poetry by new and established writers, book reviews from mainstream publishers to smaller presses; critical articles; conversations with writers; and features.
Obsessed with Pipework
[ Obsessed with Pipework Website ]
A quarterly magazine founded in 1997, and prouduced by Flarestack Poets. The magazine aims to "surprise and delight". Although it has a limited web presence, back issues can be browsed on the website of The Poetry Library .
[ Open Pen Website ]
An entirely free magazine that aims to "create a print movement that is interesting and relevant, and encourage the growth of London's talented, fertile, literary underbelly". Publishes fiction, articles and columns.
[ Opia Website ]
An independent, quarterly magazine publishing prose, poetry, and visual art. They are committed to elevating marginalised and underrepresented voices. Submissions are accepted from all over the world, with new issues coming out every January, April, July, and October.
Oranges Journal
[ Oranges Journal Website ]
A new literary magazine based in Bristol focused on intersectional feminist values. They are committed to promoting and developing marginalised voices, and they seek pieces from writers who are willing to be vulnerable and authentic in their writing.
[ Orbis Website ]
Publishes fiction, poetry and reviews. Primarily a poetry magazine. Welcomes suggestions for features in addition to prose and poetry.
Peeking Cat Poetry
[ Peeking Cat Poetry Website ]
This magazine publishes "a fusion of poetry and flash fiction written by people from all walks of life". It believes that poetry should be accessible and a part of everyday life.
Pennine Platform
[ Pennine Platform Website ]
Pennine Platform is a 60-page poetry magazine, published twice a year in May and November. The magazine is independent and completely self-supporting. It is one of the longest surviving little magazines in the UK, having started publication in 1973. It was initially the offshoot of Pennine Poets, a poetry workshop group based in the West Riding of Yorkshire, with which it still retains informal connections.
Personal Bests Journal
[ Personal Bests Journal Website ]
From the former Prose Editor of Gold Dust Magazine, this biannual print journal asks writers to submit their 'personal best' short stories for consideration. All income from sales is distributed equally between authors and cover artist.
Picaroon Poetry
[ Picaroon Poetry Website ]
A web journal which publishes unthemed and eclectic poetry. The editor is seeking "rogue" poets, but has a fairly open definition of that term. Picaroon Poetry also occasionally publishes chapbooks.
[ PN Review Website ]
Committed to modernism and its aftermaths, PN Review is a bi-monthly poetry review that publishes the best new poetry voices and experimental work. It is published in association with Carcanet Press.
Poetry Birmingham Literary Journal
[ Poetry Birmingham Website ]
The second city's biannual publication dedicated to showcasing new work in poetry and criticism.
Poetry London
[ Poetry London Website ]
Publishes poetry and reviews. Publishes contemporary poets alongside new voices. Runs a competition and regular readings.
Poetry Wales
[ Poetry Wales Website ]
Founded in 1965, Poetry Wales is the foremost poetry magazine in Wales, publishing internationally respected contemporary poetry, features and reviews in its triannual print and digital magazine. Poetry Wales platforms international contemporary poetry from Welsh and international writers.
[ Popshot Website ]
A fully-illustrated literary magazine that publishes short stories, flash fiction, and poetry from the literary new blood.
[ Prole Website ]
Prole is a print magazine that publishes high-quality, accessible poetry and prose. It aims to challenge, engage and entertain – but never exclude. The publisher, Prole Books, also produces chapbooks and runs the occasional competition.
Pulp Poets Press
[ Pulp Poets Press Website ]
An online journal created by embracing the ethos of pulp magazines, and dedicated to providing the general population with quality and accessible writing which hits like a sucker punch – writing that injects excitement and inspiration into those who are hunting for a quick literary fix.
Pushing Out the Boat
[ Pushing Out the Boat Website ]
This magazine, based in the North-East Scotland, publishes high-quality prose, poetry and art selected from a unique blend of the global and the local. They maintain a strong commitment to first time writers and artists, and to outreach. They supply copies to worthy causes, local libraries, and schools.
Quarterday Review
[ Quarterday Review Website ]
This magazine aims to publish outstanding poetry in multiple formats on the four traditional Celtic quarter days: Imbolc (February), Beltane (May), Lughnasagh (August) and Samhain (November).
[ Quince Website ]
Quince magazine is a new online biannual literary and visual arts journal that looks to providing a platform for new writing and art from emerging and established writers and artists from around the world. The founder and editor is Devina Shah.
Reach Poetry
[ Reach Poetry Website ]
This magazine has now been published for more than a decade, with a stunning 200 issues in its archives. Features poetry. Produced by Indigo Dreams , who also administer a number of other literary magazines and chapbooks.
[ Rialto Website ]
Publishes poetry. Publishes established poets alongside emerging voices. Established in 1984.
[ Riggwelter Website ]
A journal of creative arts founded by Amy Kinsman in 2017. It releases an issue once a month, and is open to submissions of poetry, short fiction, visual art and experimental media.
[ Riptide Website ]
Publishes fiction. Seeks "short stories with an undercurrent". Based in Exeter.
[ Sarasvati Website ]
Each successful contributor to this print magazine has three or four pages dedicated to their work – be that poetry or prose. Produced by Indigo Dreams , who also administer a number of other literary magazines and chapbooks.
[ Scribble Website ]
Scribble is the quarterly short story magazine of Park Publications, Cheltenham. For annual subscribers, submissions are free and three monetary prizes are awarded each issue to the stories that receive the most votes from its readers.
Seaside Gothic
[ Seaside Gothic Website ]
Seaside Gothic is a Kent-based magazine which accepts submissions quarterly with no fees and pays contributors. It publishes quarterly issues containing writing which adheres to the seaside gothic literary criteria, as well as photography.
Sein und Werden
[ Sein und Werden Website ]
Publishes fiction, poetry, reviews and artwork. An experimental literary magazine that seeks to explore the concepts of Expressionism, Surrealism and Existentialism.
Shadow Booth
[ Shadow Booth Website ]
An international journal of weird and eerie fiction. This crowdfunded horror journal has a strong track record of publishing excellent, unsettling fiction. Edited by Dan Coxon.
[ Shooter Website ]
Shooter is a literary magazine featuring entertaining, well crafted stories and poetry from up-and-coming writers, showcasing original artwork on the cover of each issue. When you subscribe to Shooter, you support writers and artists at the outset of their careers: a crucial time when recognition can make a huge difference.
Shoreline of Infinity
[ Shoreline of Infinity Website ]
This science fiction magazine wants stories that explore the uncertain future of the world, and play around with both big and little ideas.
Short Fiction
[ Short Fiction Website ]
Publishes fiction. Published by University Of Plymouth Press. Also runs an annual short story competition.
[ Shots Website ]
Publishes fiction and reviews. A crime and thriller ezine.
Sideways Poetry Magazine
[ Sideways Poetry Website ]
Sideways is a UK-based online poetry magazine. Each issue features diverse poets from all over the world. Their goal is to reach people who may not read poetry, and introduce this wonderful art form into their lives. They especially encourage poems from those who are yet to be published.
Slightly Foxed
[ Slightly Foxed Website ]
Bills itself as a literary magazine for nonconformists. Within the pages of Slightly Foxed contributors are invited to discuss their obscure literary loves in a variety of formats. This magazine is designed to celebrate the offbeat and unusual.
[ Smoke Website ]
Smoke was established in 1974, and has promoted independent poetry and art since its very first issue. It features black-and-white cover graphics as well as showcasing a wide range of poets within its pages. Smoke accepts submissions and has a subscription service. Postal submissions only.
Soanyway Magazine
[ Soanyway Website ]
Soanyway is an independent and free online arts magazine; it offers a platform for narrative work that tells a story through any combination of words, images and sounds.
Spellbinder
[ Spellbinder Website ]
A quarterly literary and art magazine based in Durham which celebrates emerging poets, fiction and nonfiction writers and visual artists. Spellbinder was founded in 2020 by students who met at the Durham University Creative Writing Society. It promotes the works of those who are at the beginning of their literary careers, especially those who test the boundaries of media, form and convention.
[ Stand Website ]
Publishes fiction and poetry. Established in 1952 by Jon Silkin. Has editorial offices at Leeds University and Virginia Commonwealth University in the USA.
Stimulus Respond
[ Stimulus Respond Website ]
An online magazine each issue of which revolved around a given theme or "stimulus". The pieces featured in the magazine form a response to this starting point. Among the most recent stimuli have been "Post-Truth", "Handmade" and "Toys".
[ Storgy Website ]
An online magazine dedicated to the literary short story. Built around a core group of dedicated writers, Storgy also accepts submissions and runs an annual competition.
[ Structo Website ]
This magazine publishes short stories, poetry, essays and interviews, and often features slipstream fiction and poetry in translation. Recent interviewees include Ursula K Le Guin and Margaret Atwood.
Talking Soup
[ Talking Soup Website ]
Publishes nonfiction personal essays and 'stories' from intriguing first-person perspectives. Submissions are open to new and experienced writers.
[ Tangerine Website ]
In addition to providing a platform for new writers of poetry and short fiction, this print magazine based in Belfast aims to publish work with a journalistic focus. Their aim is to offer fresh insights into a variety of subjects through memoir, essay and criticism.
[ Tar Press Website ]
Tar Press publish jarring new fiction written to suit the twitter format. That means chunks. Little chunks of prose that will appear at designated times on Twitter. These chunks will function on their own as well as in the context of their parent text, like the components of a collage. Or like the bullets in a list of bullet points. Like each piece of dialogue in a conversation. Like different flavours of ice cream in a sundae.
Tears in the Fence
[ Tears in the Fence Website ]
An international magazine which publishes a variety of contemporary writers. It provides critical reviews of recent books, anthologies and pamphlets and essays on a diversity of significant modern and contemporary English and American poets.
Templeman Review
[ The Templeman Review Website ]
The Templeman Review is based at the University of Kent, but accepts submissions from everyone, including non-students and people unaffiliated with the university. However, the work of Kent undergraduates is given priority. They offer no guidelines concerning length or style.
The Broken Spine
[ The Broken Spine Website ]
The Broken Spine is a poetry and arts collective published on the coastal edge of North-West England. It was founded in 2019 by Alan Perry and Paul Robert Mullen: two school friends reunited through a mutual love of poetry. They are particularly interested in narrative poetry, art and photography that represents the North of England.
The Letters Page
[ The Letters Page Website ]
Produced by the School of English at the University of Nottingham, this journal publishes correspondence-themed writing, with the letter as its main form.
The Lincoln Review
[ The Lincoln Review Website ]
The Lincoln Review is edited exclusively by Creative Writing undergraduate and postgraduate students at the University of Lincoln. TLR is published annually.
The Manchester Review
[ The Manchester Review Website ]
The Manchester Review seeks to bring together the best of international writing, publishing both well-known, established writers and new, relatively unknown poets and prose-writers. It is published from the University of Manchester's Centre for New Writing.
[ The Phare Website ]
Created by writers Steven John and Claire Harrison, The Phare – an old English word for lighthouse or beacon – not only highlights great writing, but also provides a writing community for its members with access to a forums, online and traditional workshops, masterclasses and retreats.
The Poetry Village
[ The Poetry Village Website ]
The Poetry Village features some of the most inspirational and exciting new poetry by both emerging and established writers. Submissions are always welcome.
The Pomegranate London
[ The Pomegranate London Website ]
The Pomegranate London is a biannual printed art and literary magazine featuring short stories, poems and essays on artists. Founded in July 2020, The Pomegranate London seeks to publish and promote innovative, fresh and experimental new work from established and emerging writers and artists from the UK and internationally.
[ The Reader Website ]
Established in 1997, The Reader features a mix of poetry, fiction , interviews, thought pieces, advice and research with a focus on shared reading as a therapeutic activity. Their goal is to make shared reading widely available across the UK.
The Signal House Edition
[ The Signal House Edition Websit e ]
Founded in 2020, The Signal House Edition is an online journal publishing essays, non-fiction, visual art, poetry, audio and interviews. London-based but internationally focused, their issues are not themed.
[ The Selkie Website ]
This magazine takes its name from the creatures of ancient lore, who swam in water as seals yet had the ability to transform into humans and walk on land, thus revealing their dual nature. The editors describe the project as "An ode to fusion".
Three Drops From a Cauldron
[ Three Drops From a Cauldron Website ]
An online journal for poetry, flash fiction, or any hybrid of the two with a focus on myth, legend, folklore, fable and fairytale. The name of the journal comes from a legend about the legendary Welsh sorceress Cerridwen.
[ Thi Wurd Website ]
A fiction magazine based in Glasgow which aims to give an outlet to those who exist "outside the narrative". The publisher also organises events.
Tipping the Scales Literary Journal
[ Tipping the Scales Website ]
A literary journal dedicated to the publication of lesbian voices in a wide range of different forms and styles. They publish between 4-6 times a year and submissions are on a rolling basis.
[ Transect Website ]
A new magazine that aims to cut across human borders, eradicating boundaries between nations, ethnic/racial groups, languages and cultures.
[ TSS Website ]
TSS aims to publish the best contemporary short stories and flash fiction in the English language, and provide insightful news and views on short fiction. They have published over 50 writers, conducted more than 70 short fiction interviews, published dozens of essays and reviews on short stories, and awarded more than £4,000 in prize money and commissions.
Under the Radar
[ Under the Radar Website ]
The flagship publication of Nine Arches Press, Under The Radar features fiction, poetry, reviews and articles. The magazine was founded in 2008, and the press began publishing chapbooks and pamphlets shortly thereafter.
[ Vaine Magazine Website ]
Vaine is a literary and arts magazine with a focus on current events. It aims to bring together emerging artists and writers from all over the world in order to showcase their talents and give them exposure and recognition.
Visionary Tongue
[ Visionary Tongue Website ]
Publishes fiction and artwork. Established in 1995 by Storm Constantine. One of few regular British fantasy magazines.
[ Wasafiri Website ]
Publishes fiction and reviews. Wasafiri has a strong international focus, publishing work with a background in many different cultures.
Wells Street Journal
[ Wells Street Journal Website ]
The Wells Street Journal is a London anthology of writing published biannually in April and December. The publication is managed by the Creative Writing MA students of the University of Westminster.
Wet Grain Poetry
[ Wet Grain Poetry Website ]
Wet Grain Poetry are an online and biannual literary magazine for new poets and poetry. You'll find them around the open calls (NAWE / Scottish Book Trust) but they're also here, on the Big List!
White Review
[ White Review Website ]
The White Review publishes material both online and in print, with a focus on fiction and poetry that is "artistically or educationally meritorious". It also runs an annual competition.
[ Whatscene Website ]
A free print publication focussed on life in East London and beyond. Publishes poetry online on its Facebook page, and may possibly feature it in print in the future.
[ Wildness Website ]
Seeks to publish poetry, prose, art and photography. A brand new journal, currently seeking submissions for the first edition.
[ 3:AM Website ]
Publishes fiction, poetry and reviews. 3:AM Magazine publishes a wide variety of work. Its slogan is "Whatever it is, we're against it".
[ 404 Ink Website ]
A new publication that aims to showcase incredible writing in an exciting and well-designed package. The publisher is funded by Creative Scotland, and has plans to bring out books as well as a literary magazine in the future.
[ Back to Top ]
17 thoughts on " The Big List of UK Literary Magazines "
Pingback: 6 things I've learned about submitting to journals – Word herding
Many thanks for putting together this fabulous list. I've really enjoyed looking at each one. Every few years I write a handful of poems and return to the dreaded lists, I usually give up at Acumen or Ambit in the As. I always seem to write poems when every mag is closed, or has just published,. One day I'll get it right. The much heralded new poets described in the Guardian don't seem to be represented online unless I've missed something. Best wishes Cy
Glad to hear you found it useful – and best of luck submitting your poetry. We haven't encountered new poets in The Guardian, unless it was a review of Best New Poets or similar. Will keep an eye out for it anyhow. Thanks for the tip!
Pingback: What Kind Of Writing – Tip 5 - Robin Hawdon Author & Playwright
Pingback: Adventures in poetry magazines – Ruth's Poetic Reflections
Thanks for very comprehensive this list! Going to give a few of these, new to me, a try. Happy New Year!
Happy new year! And best of luck with your submissions in 2020.
Fantastic list for UK poets looking for a little success. I had to bookmark this webpage as a Very Important Reference. Great work. Who would you recommend for self-publishers seeking a little extra marketing help?
Glad you found it useful! What kind of marketing help are you thinking about?
Pingback: Top Tips on Submitting Poetry – NOTTINGHAM POETRY EXCHANGE
Pingback: Crystal's Guide to Literary Magazines | Poet : Parent
Useful lists, thanks much!
Pingback: Which are the Very Best Literary Journals? - Letter Review
Thank you for putting this fantastic list together! Let me know if you're able to include another magazine. I'm the editor and English translator of 'Interpret', collecting new writing from across the world. Our stories and poems appear first in the native language of their author, then in our translation. Each issue we publish five authors in French and five more in English. We are based in Edinburgh and stocked by independent outlets such as Typewronger Books. If any readers would like to see their work in a different language, please consider submitting!
http://www.interpretmagazine.com
Pingback: Publishing A Short Story Collection Or Book Of Essays
Pingback: Welcome! What do you need? | Rebecca Swift Foundation
No HQ Poetry Magazine? Founded in 1990, international, and still going strong…
Leave a Reply Cancel reply
Your email address will not be published. Required fields are marked *
Notify me of follow-up comments by email.
Notify me of new posts by email.
This site uses Akismet to reduce spam. Learn how your comment data is processed .
The London Reader
Contemporary voices in creative writing, new issue: plant life, stories of plants, people, and the earth they share.
Plant Life is now available on Amazon!
Is there something strange about that person with a hundred house plants stacked up shelves high all around them? Or something enviable? Do plant people know something that others don't? A walk in the quiet forest can be rejuvenating. A time lapse video of a house plant shows what could be mistaken for a house pet. The electrical signals of a tree play a beautiful symphony, which we pass by without ever hearing.
This volume of the London Reader digs deep into the roots that bind us to house plants, leafy neighbours, distant forests, and indeed the wider world. Our close relationship with plants opens up in this volume thanks to short stories, first-hand accounts, art, and poetry by Liz Ziemska, Leon Coleman, smintz, Steve Zisson, Rebecca Burton, Ulrike Durán Bravo, XH Collins, Toshiya Kamei, AN Grace, Fiona Pearson, Dominic Walker, John Gifford, Matt Gulley, Megan Kiekel Anderson, Christa Fairbrother, Gabriel Awuah Mainoo, Liz K Miller, and Daina Daugaviete.
Interviews with Vanessa Diffenbaugh, author of the New York Times-bestselling novel The Language of Flowers, and Hope Jahren, geobiologist and author of Lab Girl and The Story of More, ask about our relationships with plants and what plants can tell us about ourselves and about the world we share with them.
The authors and artists in this volume reach out to touch the leaves, flowers, and prickly spines all around us. They breathe in the jungle-thick and humid breath of plant life. And they ask, what are our lives like amongst plants—and more importantly, what would we be without them?
Check out the issue for FREE when you sign up for a subscription trial on Patreon.
Plant Life is available on Amazon!
Read the volume in the PAPERBACK edition: US , UK
Collect the volume in the PREMIUM edition: US , UK
Download the volume in the KINDLE edition: US , UK
Subscribe to receive each new issue!
Subscribe now to receive each new issue in PRINT or PDF
New Issue: UFOs
Stories of Aliens and Disinformation
What were those hovering lights in the night sky? What is at Area 51 anyway? Have we had visitors from another planet? But more importantly, what do these questions—and the answers we imagine—tell us about ourselves?
The stories in this volume of the London Reader walk the line between the unexplainable and downright deliberate disinformation. They show us reflections of our own faces in alien visitors, and they stand witness to the unidentified things, to lights flying in the dark desert sky, and to the attempts by government agencies to weaponize those stories for nefarious ends.
In this collection, a mechanic meets an alien for the first time in a down-to-earth near-future short story from Arthur C Clarke and Philip K Dick award-winning author Gwyneth Jones. Best of British Science Fiction author Liam Hogan imagines space age first contact in his hard sci-fi story about a head of comms as she admins a message board at NASA. Two star-crossed friends take a roadtrip to Area 51 looking for evidence in a story by Stephen Near. Star Trek and Quantum Leap author Melissa Crandall creates a crash-landed spaceship for a single mother going through a separation. A deep-state cover-up conspiracy comes to heart-pounding life in a story from Reece Robertson. A classified report from the future by Hunter Spurlock reveals top secret methods used by intelligence agencies. And Yvette Viets Flaten takes us to the Area 51 air base she lived alongside in her youth, reimagined. In addition, the author of The Mammoth Book of Unexplained Phenomena, Roy Bainton details documented real-world accounts of unexplained flying objects and their connections to repeated accounts of real world Men in Black.
Interviews with Sarah Scoles, author of They Are Already Here, and Mark Pilkington, author of Mirage Men, trace the path of UFO stories from pop culture to deliberate government disinformation. Finally, the poetry and art in this collection breathes life into the conspiracies, imagining aliens in our skies and on our doorsteps.
Maybe, beyond all the alien memorabilia, government cover-ups, and stories of the unknown, there is someone out there who has seen the unexplained, who has experienced the unknown-unknowns. The truth is out there—only it's hidden amongst the disinformation.
Print and electronic subscriptions available now on Patreon!
How to read the latest issue FREE Sign up to Patreon to check out the latest issue in PDF.
If you prefer a mobile reader, like Kindle, first, get the Kindle app:
On an Android phone? Get the Kindle app on Google Play
On an iPhone? Get the Kindle app on iTunes
Once you have the app, or if you already have a Kindle device, check out the free trial of the London Reader with one click in the Amazon store:
Go to Amazon.co.uk if you live in the United Kingdom
Go to Amazon.com if you live in the United States
Do you live outside of these areas? Get the PDF of the latest issue free on Patreon .
To read a previous issue, donate an amount of your choice, and receive a download link to the PDF:
The London Reader is a cooperative magazine. Your donation supports the writers, artists, and collaborators who made the issue.
London Lost
Stories in a changing city.
London is the city of Shakespeare's Globe and the birthplace of grime. It is a city of divisions and a city of inequality. It is a city of strangers meeting like marbles in a machine. It is a city packed with pointless jobs at the end of long, cramped commutes. A city stuffed with box rooms, damp and draughty shared accommodations, where strangers share meals standing shoulder-to-shoulder in tight kitchens. London is also the most visited English-language tourist destination. London is a city of millions of long-term and short-term Londoners. A city of royalty, of Lords and Ladies, and a city of landowners and squatters. But London is ever changing.
London Lost features stories, poetry, and art about London and Londoners by Liam Hogan, Morgan Parks, Natasha Bonfield, Rob McClure Smith, Maroula Blades, Alex Zalben, SA MacLeod, Ethan O'Connor, Robin Cantwell, Madeleine McDonald, Janina Aza Karpinska, Barbara Saunders, Susie Aybar, Ruth Holzer, Maija Haavisto, Maximilian Damico, Nick Sweeney, David Winston, Karen Boissonneault-Gauthier, Sasha Saben Callaghan, and Mark Anthony Jarman. In addition Ashley Hickson-Lovence, author of The 392, speaks about capturing a city in fiction.
This volume of the London Reader is our complicated love note to the city we call home: to our packed commutes, to our thin walls and our neighbours on the other side, and yes, even to the tourists standing on Oxford Street, or on the wrong side of the escalator. This volume, like London itself, is more than the sum of its parts. London is a complex mess of tube lines and interconnected stories, but it's also so much more than that.
London is anyone. London is everyone.
BAD WEATHER
As we were compiling this issue, the West Coast of North America was hit by record-breaking floods wiping out all road access to one of Canada's largest cities and the country's largest port, the fourth largest in North America. Just months before, the same part of Canada saw forest fires and record-breaking hot temperatures under a deadly heat dome that killed over 1,400 people and more than a billion marine animals. As extreme weather comes with increasing frequency, more communities are finding themselves struggling for survival.
The bad weather is here. And it's only getting worse.
Bad Weather: Stories of Storms and Survival
The stories, poetry, and art in this volume take us head-first into the bad weather that has torn apart towns, submerged cities, scorched mountains, thawed new lands, and left us wondering where home really is.
Inspired by evacuating five times during the Black Summer bushfires in Australia, Elizabeth Walton tells the story of a woman finding hope after escaping the fires. An outsider meteorologist is ostracised when her weather reports don't bring the weather her community wants in a short story by Tamar Weiss-Gabbay (translated from Hebrew by Jessica Cohen, the winner of the 2017 Booker Prize); and Richard Leise takes us to the bottom of a deep-sea trench where submarine explorers find more than expected.
This volume also turns toward a future to strive for with a story by the award-winning founders of the burgeoning solarpunk movement, Andrew Dana Hudson and Adam Flynn, where a wild community threatened by state forces and a catastrophic hurricane forges a new path of resistance. A survivor helo pilot searches for the origins of mysterious stones on a thawed Antarctica in a story by Paul McAuley—the Philip K Dick, Arthur C Clarke, John W Campbell, and British Fantasy Award-winning author of Fairyland, featured in the SF Masterworks imprint.
In their flash nonfiction, Amy Bee recounts her own experiences with recent California wildfires, and Karin Hedetniemi describes her life-long encounters with lightning at times of distress. Pinny Bulman, Annalise Torcson, Tom Daley, Rebecca Dunn, and Aishwarya Suresh Khale navigate us through stormy weather with poetry exposing our inner lives as the rains beat down outside. This volume also features striking art of the brewing storm by Clari Netzer, Mike Edwards, and Cynthia Young.
This collection features an interview with David Suzuki, the long-established science broadcaster, academic, and author, as well as an interview with Susan Conley, the award-winning author of Elsey Come Home and Landslide.
The bad weather is here. And it's only getting worse. The authors within offer us visions of a flooded world and of a world on fire, but also of a better future. Where do we go from here? The choice is yours.
Murder or Mystery?
Stories of life and death.
The human mind has always tried to make sense of life and its mysteries.
This is perhaps no more true than when we're surrounded by clickbait and news bites. In a chaotic world of disasters and pandemics, we long to read a story that comes to a conclusion, where the hidden danger is revealed, and where we can finally rest easy knowing how to avoid it—until the next body turns up
This volume of murder and mystery will pull you in, have you asking who did it, and leave you an ending to ponder. The collection features the moving story of a missing boy by Mark Hood, where the old ways of a rural community reach out to the magic of the bees; a crime story by Lee Conrad of a small lake-side community struck by a years-long drought and the deadly secrets hidden just below the surface; a story by the award-winning Tristan Marajh where a trophy hunter has gone missing following internet outrage; and Paulene Turner takes us on a search through Edwardian London, from Baker Street to the East End, as Dr Watson and one Irene Adler track down the missing detective in her original novella,Too Many Sherlocks.
This volume also includes an interview with Deepa Anappara, the award-winning author whose novel, Djinn Patrol on the Purple Line, was named as one of the best books of the year by the New York Times and the Washington Post; as well as an interview with Elly Griffiths, the award-winning author of twenty-seven books who has appeared in the Sunday Times Bestsellers chart 19 times.
Throughout the short stories and interviews, this volume also presents flash mysteries in just a page or two that includes the story of a mind-bending search for missing characters after the mysterious death of an author by Jeff Noon, the award-winning author of the critically-acclaimed and cult-classic novel Vurt and the metafictional Nyquist Mysteries series; a death in the workplace where words are both stolen and have the power to kill by Liam Hogan, who's been previously included in Best of British Science Fiction and Best of British Fantasy collections; next, the horror-podcast author featured on both Creepy and The Other Stories, Georgia Cook, takes us to a dinner party hosted by a mystery aficionado who goes too far; Jennifer Shneiderman entraps us with a psychic who may be the only way to connect with a lost loved one; and finally, Jessie Seigel sends us a "Message in a Bottle" from a most notorious inmate of a historic quarantine island.
Alongside the short fiction, this volume also features the enigmatic artwork of Margriet Pronk, Rufus Krieger, Oleksandr Balbyshev, and Chris Aerfeldt—artists from across Europe who've been exhibited around the world and featured in collections by Saatchi
With the cover closed, you've earned a moment's peace, knowing you've maybe made sense of the mysteries around us, until —
The next story begins…
Dreams of the Moon
Lunar stories of our past and future.
Since before even the first words were written, the cosmic pull of the Moon has captivated humanity. It has shaped our myths, our night lives, our songs, our symbols, and indeed, our stories.
Arrive on a Moon colony under revolt against its corporate owners. Befriend a strange, yellow-eyed hound. Witness the divine meeting of Beninese celestial spirits. Uncover a suspicious murder following the 1969 Moon landing. Take a weightless tourist trip to the lunar surface. Feel the call of the tides under the Moon's spectral glow.
This issue of the London Reader explores the Moon—both its effect on our lives and our longing for it—through short stories of our past and future from Paulene Turner, Matt Slaybaugh, Amy B Moreno, Maria Donovan, Nathan Alling Long, Sarah Oluwatomi Michaels, Pippa Gladhill, Emma Raymond, and Magdalena Stefanni.
The collection includes a special extended interview with Chris Hadfield—the former commander of the International Space Station, YouTube sensation, and author of the forthcoming novel The Apollo Murders. It also features an interview with Susan Beth Pfeffer, the New York Times bestselling author of Life as We Knew It.
Rounding out the issue is poetry and art exploring our intimate relationship with the Moon by Alison Burns, Dominic Weston, Finola Scott, Ruswa Fatehpuri, S Rupsha Mitra, Sait Mingü, Felicia Simion, Roger Leege, Gemma Campbell, and Susan diRende—including a poem by Lisa Rosenberg, the former space program engineer and poet laureate, and poems by one of Italy's most celebrated contemporary poets, Chandra Livia Candiani, translated to English for the first time by Roy Duffield and Elisabetta Taboga.
Dreams of the Moon seeks to find the place that the Moon holds in our imaginations, in our hopes, and in our fears. The Moon has shaped our past and continues to shape our future. What now does the Moon mean to us, and how will the stories we tell about the Moon today shape our future on its surface?
Raves & Resistance
Counterculture stories.
High in a volcano mountain-crater, a woman emerges from her clothes and slips into a festival lake and into a new moment. A punk show brings together the pierced bodies and studded minds of young radicals in a slam dance of social rejection and self discovery. A former revolutionary bomber is exposed by a more recent tragedy. An artist from 1960s Moscow looks for an audience outside the legacy of East and West. A student of the protests against the Vietnam War remembers the National Guard helicopter dropping tear gas as her final exam.
All culture begins first as counterculture. The new always arises as a rejection of the old. What is known, what is possible, is always discovered by people who push at its limits. Revelry and rebellion explore new social territory and leave cultural paths for others to follow.
This issue of the London Reader features counterculture stories by award-winning author Ewan Morrison; the Arthur C Clarke and Philip K Dick Award-winner Gwyneth Jones; the notable Patty Somlo; Peter Gallagher; the famed Russian and Hollywood filmmaker Andrei Konchalovsky; Vicki Derderian; and Stephen O'Donnell. Its pages are also filled with words, poetry, and art by Kathryn Paulsen, Mark Kirkbride, Roy Duffield, Allison Whittenberg, Bryon MacWilliams, Lucia Galloway, Lorette C Luzajic, Tim Fowler, Montina Guiry, Sean Christopher Ward, Calvin Lai, and Bertone Studio, by Michiyo & Eduardo. Finally, the creative work in this volume is joined by interviews with James St. James, iconic television personality and author of Party Monster; Cat Marnell, former party-girl and New York Times bestselling-author of the memoir, How to Murder Your Life; and Ayelet Waldman, respected essayist and author of A Really Good Day. They open up about pushing back, setting trends, and seeing the world change around them.
The revolution is in every party, every festival, every political rally, every protest, and indeed, every place where people come together and connect outside the old architecture of state and capital. The stories in this volume of the London Reader are about people finding those moments of rebellion—whether small and personal in music and festivals, or big and revolutionary—and forging brave new paths into the future.
Over the Cliff
Travel stories from europe beyond brexit.
"There is no need for a passport when you arrive in Melilla from Spain. This is Spain!" says the officer. "And when I go through the fence?" "That would be a different matter," he says, looking uncomfortable. As an afterthought, he adds, "You cannot use euros beyond the fence!"
Over the white cliffs of Dover, Europe is moving on without the United Kingdom. This volume visits the continent's high mountain roads, small city streets, and new borders through travel writing, short fiction, and poetry. These travel stories from Europe beyond Brexit will make you sigh with content, gasp with surprise, pause with reflection, and laugh with delight.
This collection includes stories by Mark Anthony Jarman, Coreen Grant, Ewan Morrison, Andriana Minou, Billy Letford, Alex Russell, Renee C Winter, Kieron Blake, and Ian McKenzie. They are joined by the poetry of Katrina Dybzynska, Timothy Dodd, VC McCabe, Susanna Lang, Deborah Tyler-Bennett, and Peter David Goodwin as well as artwork from Monsie, Christopher McColl, and Ann Marie Sekeres. This volume also features interviews with the editor of the Wild Women anthology, Open Book's Mariella Frostrup; the international-bestseller travel author, Sara Wheeler; and one of most respected travel writers, Pico Iyer.
With Brexit, the borderless map of Europe has become a little bit smaller. But for Brits, their backyard is now a whole lot smaller. Yet travel too is changing with increasing emissions and the climate crisis. Jet planes are out; trains and electric vehicles are in. Novelty international holidays are going; longer exchanges are here to stay. And "that is the essence of travel writing," explains Mariella Frostrup. The travel stories in this volume take us out our front door, over the cliffs of Dover, and into a new day.
Go to Amazon.com  if you live in the United States
#cyberpunkNOW Available in Print!
Put down your phone and sync in.
If you've been waiting to hold a print copy of the London Reader, the first standalone Anthology Edition is here in time for the holidays!
Introducing #cyberpunkNOW and the Dystopian Moment, The London Reader Volume One! Available now from Amazon in paperback as well as on kindle.
Alongside cyberpunk stories from the present and near future, #cyberpunkNOW and the Dystopian Moment features interviews with the founders of cyberpunk and sci-fi greats, William Gibson, Bruce Sterling, and Kim Stanley Robinson. Volume One also includes a brand-new dystopian tech-thriller story from Lena Ng, author of Under an Autumn Moon.
The London Reader is cooperatively produced, so #cyberpunkNOW is owned by its contributors. When you buy a copy, you get a great collection of stories, poetry, and interviews, and the authors inside share the purchase price.
Read great writers. Support great writing.
Check out #cyberpunkNOW…
on Amazon.com
on Amazon.co.uk
on Amazon.ca
Cyberpunk 2077: What does the game say about the world today?
Interview with jakub szamałek, lead writer for cyberpunk 2077.
JAKUB SZAMAŁEK is a Polish novelist and video game writer. He has written six books in his native polish and now works as a writer for the game company CD Projekt RED , which produced The Witcher series and recently Cyberpunk 2077 . He is a graduate of Oxford University and holds a doctorate from the University of Cambridge. We reached out to Szamałek to ask him about the influence of cyberpunk fiction on the game, the shape of game narratives, and how he sees the cyberpunk genre now.
The London Reader: Your first crime novels were informed by history, but since then you've turned to exploring the impact of new technologies on our lives. What led you from history into writing novels (and games) that explore the near and coming future?
Jakub Szamałek: For a long time, I had very little interest in new technologies. Whenever I'd hear anything about megabytes, megabits, or megahertzes, I'd just zone out of the conversation. I assumed, naïvely, that if I don't concern myself with new technologies, they won't play a big part in my life. This was flat out wrong, of course; the internet has spilled out of the computers and permeated every aspect of our everyday existence.
I remember the very moment I realized this, the end of my sweet ignorance. I was on parental leave, pushing the pram with my sleeping seven-month-old daughter, and listening to the radio. A soft-spoken cybersecurity researcher told the shocked interviewer how paedophiles use new technologies to share pictures and videos of abused children or to find and groom their next victim. I felt my skin crawl; the contrast between what I saw in front of me, my sleeping daughter, and what I heard, was harrowing. I realized that I can no longer afford to be ignorant, that I need to know more about the net that surrounds us, ever more tightly, if not for my own sake, then for the sake of my daughter.
When I got back, I emailed a few friends of mine—programmers, white hat hackers, cryptographers—and asked them how can I catch up, what should I watch and read. The more I learned, the more I wanted to know. Since then, I've trained with open intelligence gurus, consulted malware analysts and gone to an academic conference on AI at one of the world's top universities. Though I'm no expert, I've grasped enough to realize that new technologies have, in a very short span of time, deeply affected our society, and most of us don't even realize it. Most people still think—just like I did, a few years back—that new technologies are a niche interest, a hobby for nerds. I felt that we need a wake-up call, but one that would be as accessible as possible, with a wide reach. And so I started writing Hidden Web, a series which combines deep research with a fast-paced tech-thriller.
LR: Hidden Web tracks the jarring impact of technology through shocking scenes like a live-streamed murder and through immediate issues such as fake news, troll-farms, and the influence of money and social media on political campaigns. What drew you to these themes? Are you concerned about the impact technology will have on democracy? Have any of these pressing subjects made their way into your work on Cyberpunk 2077?
Jakub Szamałek: Well, after 2016 it's hard not to be concerned about the impact of technology on democracy. Its influence is multifaceted: it changed how news stories are written, shared and consumed, completely redefined political campaigning and made outside meddling in electoral processes shockingly easy and cheap. And all the while, Silicon Valley behemoths pretend that they don't see the problem and are powerless to fix it. Worryingly, it doesn't look like things are going to improve any time soon. I agree wholeheartedly with Carole Cadwalladr that in the current internet landscape, liberal democracies cannot function normally.
But what I'm personally most worried about is the death of privacy. It's already happened; we just haven't realized it. In the era of Big Data and AI, even the most innocuous data can be used to uncover our secrets and decipher our most intimate thoughts. Just a few data points from social media are enough to determine our sexual orientation; a few hundred—a data trail generated over just a few days of activity—is sufficient to create a detailed psychological profile. Purportedly "anonymous" data collected by internet providers and mobile advertisers can be deanonymized with shocking ease and then used to follow our every move online—and in the real world too. Pictures of our faces, taken by omnipresent cameras, can be effortlessly tied to our identities, as demonstrated by the Clearview AI scandal. We're creating an infrastructure for automated mass surveillance, assuming it will not be put to use. I very much hope we will not be proven wrong.
We covered some of these topics in Cyberpunk 2077—but the game universe is not an attempted extrapolation of our own world. It has its own, unique feel. Some of the topics we tackle in the game will definitely feel familiar, though—like environmental degradation or extreme social stratification and its consequences. At first glance, the world of Cyberpunk 2077 is colourful and exciting, but it has a grim, disturbing undercurrent. It's a future I hope will never materialize.
LR: You've written fiction for both novels and for popular video games, like The Witcher and now Cyberpunk 2077, both originally inspired by novelized fiction. Which kind of story do you prefer to tell? And what do you find the most engaging with each medium?
Jakub Szamałek: I love working in both! What I enjoy the most in crafting narratives in video games is the nonlinearity. The player isn't a passive consumer; she's given agency to change the course of the story. Figuring out how to split the storyline—and where each of the branches should lead—is not unlike solving a hard puzzle: challenging, but uniquely satisfying. The best thing about writing novels, in my experience, is having total control over the story. There are no budget constraints to consider, no technical difficulties to overcome; anything is possible.
LR: The novel is an art form that is just a few centuries older than video games, and we see games such as Cyberpunk 2077 pushing narrative into collaborative spaces responding to player choices. The medium has now come full circle and there's a whole genre of novels based around the game experience (LitRPG). Aside from the obvious reader interaction, what do you find are the main differences between telling a story in a novel and in a video game? What do the two media have in common?
Jakub Szamałek: In video games, players identify very deeply with the protagonist they control—much more so, I think, than in linear narratives, like books or movies. And no wonder: after all, they are drawn in, given the reins. Players feel like they star in the story; the boundary between them and the character on the screen dissipates almost completely. This has tremendous consequences for storytelling. For example, most readers will get through a scene in which the main character does something ethically questionable, eg tortures his antagonist, without moral qualms; they might feel disturbed or even disgusted, but they don't assume personal responsibility for the hero's actions. But if you put the pad in the player's hands and ask her to actively do the same, she will feel extreme discomfort and might prefer to quit the game than to continue the story. To give another example, a book might feature a confused protagonist, who lost his or her memory, doesn't know what to do next, and stumbles from one event to another, largely by chance. Video game players would likely find this extremely annoying since they assume the role of the protagonist; they need to know what they have to do and why.
Of course, there are many commonalities. The building blocks are the same. Irrespective of the medium, characters need to be relatable, dialogue lines must evoke emotional reactions, and plotlines have to be resolved by the end of the story.
LR: Cyberpunk is often defined as 'high tech; low life' and by William Gibson, the grand-father of cyberpunk's famous quote, "The street finds its own uses for things." Cyberpunk in part grew out of rising inequality in the 1980s that saw punk culture rebel against corporate influence. Inequality and the influence of corporations have only grown worse since then. In many ways, we've come to live in the world envisioned by the early cyberpunk authors, as your own novels explore. So in 2020, what is cyberpunk? What does cyberpunk represent to you? And what is cyberpunk in 2077?
Jakub Szamałek: If I were to define cyberpunk as a genre, I'd say it explores what a sudden technological advance does to a broken society. It imagines a world where the social contract has been torn to pieces and everyone—regular people, governments, corporations—fights for themselves with cutting edge technology at their disposal. The results are rarely pretty.
For me, a cyberpunk in 2020 is someone who looks beyond the cutesy logos and user friendly interfaces of modern tech giants and tries to identify their real goals and actions. It's someone who understands that we have a civic obligation to understand how the digital sphere is run and object to injustices therein. It's someone who knows the value of their privacy and takes steps to protect it.
In 2077, people are given a false choice: you either sell your soul to one of the giant corporations, or choose a life of crime. Without the protection of powerful businesses or gangs, sooner or later you will perish in the merciless streets of Night City. Cyberpunks are people who reject this dichotomy and try to carve out their own path. Technology, which often is a tool of oppression, also offers a way out. Cyberpunks know how to harness it to break free of the constraints of an unjust society.
LR: There is already something a little bit cyberpunk about bringing a story to life in an immersive 3D environment, but Cyberpunk 2077 is also full scale envisioning of the classic fiction genre. What familiar elements of cyberpunk show up in the game? Does it bring anything new to the genre?
Jakub Szamałek: Fans of the genre will surely recognize many familiar themes and topics: what does it mean to be human in a world where our bodies and minds can be fully mechanized and digitized? What happens when the elites have access to life-changing inventions, but others don't? How do we function in a world where the boundary between the real and virtual is blurred?
But we also hope that Cyberpunk 2077 brings something new to the table. Most importantly, we tried to update the genre for the modern audience. Cyberpunk always explored our fears about the future, but some of these fears changed from the 1980s and 1990s, when some of the genre-defining novels were first published. For example, we're less worried about an atomic apocalypse (perhaps wrongly…) and gang violence, but more concerned about privacy issues and the unfettered rise of tech giants. Our game attempts to explore these fears, make them the cornerstone of the story we're telling.
The above is an excerpt from our full interview with Jakub Szamałek in the Cyberpunk in 2020 issue of the London Reader. Read it here!
Subscribe to either the print or pdf edition of the london reader to receive four great issues per year.
International edition
Australia edition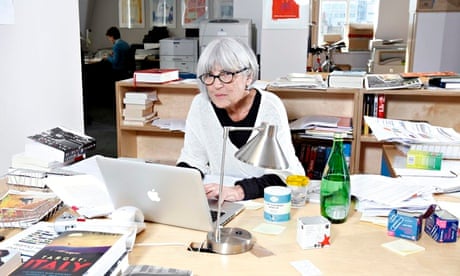 Is the LRB the best magazine in the world?
T he offices of the London Review of Books are situated on the top two floors of a Georgian townhouse in the shadow of the British Museum. To reach them, you either brave the claustrophobically small lift or walk up five flights of brown-carpeted stairs, before emerging in a light-filled room containing a scattering of terrifically bright people sitting at computers, surrounded by piles of books and an air of quiet industry.
The windows on one side of the large open-plan room overlook the nurses' accommodation for the nearby University College Hospital, where someone has left a carton of orange juice to chill on a window ledge. The LRB 's editor, Mary-Kay Wilmers, likes this view. She enjoys "seeing what the nurses get up to". On the other side, the windows overlook a fine Hawksmoor church spire, with carved heraldic symbols of a lion and a unicorn at its base. Wilmers doesn't have as much time for this. Most people would proffer some admiring blandishment about architectural style – but not Wilmers. "They're too fat," she sniffs at the stonework animals. And looking at them, it's hard not to concede that they are, indeed, a bit flabby.
The opposing London vistas, and Wilmers' reaction to them, seem to sum up her approach to editing what is now deemed to be the most successful literary publication in Europe. At 75, Wilmers retains both an insatiable curiosity about people (the nurses) and a healthy disregard for received opinion (the church). Both qualities course through the pages of the London Review of Books which, under her 22-year editorship, has become a highly regarded publication with an influence that extends far beyond the rarefied world of small-circulation literary magazines.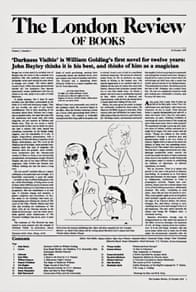 Founded in 1979, after the Times Literary Supplement was closed by a year-long industrial dispute, the LRB has a circulation of 64,038 (by comparison, according to 2013 Audit Bureau of Circulations figures, the Spectator has a circulation of 62,581 and the New Statesman of 28,495). The website attracts 575,000 visitors a month and there are a further 2,000 Kindle subscribers. At a time when most print publications are losing readers, the LRB 's circulation is going up.
Partly, this is to do with the commissions. Alongside the usual run of densely typed book reviews, arts criticism, authors' diaries and classified advertisements offering writers' retreats in the Peloponnese, Wilmers has made a feature of the long-form essay. The essay, usually penned by a leading author and often running to well over 10,000 words, with barely a concession to the fanciful modern desire for accompanying photographs or illustration, has become the LRB 's forte. These are the pieces that consistently challenge orthodoxy and take delight in a well-constructed argument; that dare to say things the rest of us might be thinking or that simply reveal something interesting or curious.
One of her recent favourites, says Wilmers, was a piece on "the language of bribery". At its best, the LRB long-form essay is clever, mischievous, fascinating and fluent. At its worst, it might go on a bit.
"I think there's an awful lot of short opinion around," says Wilmers, "and it's quite nice to find an argument in a piece that isn't just stated."
She is sitting in a small corner room on a sofa upholstered in countrified pale-green and red stripes. For unexplained reasons, there is an abandoned iron and an Anglepoise lamp on the floor that Wilmers had to step over, somewhat shakily in ballet pumps, to get to her seat. She is a small woman with a striking face and shrewd eyes. Her physical appearance is elegant but economical, crafted with the same precision as a judiciously edited sentence.
Does she think, in a modern, media-driven world where opinions are increasingly reduced to soundbites of 140 characters or fewer, that there is a thirst for longer-form writing?
"I think that must, to some extent, be the case because otherwise, why would we be doing so much better than other papers?" And it is true that, over the past year, the London Review of Books has found itself in the unusual position of being the centre of rather a lot of attention. There was a recent public spat concerning the lack of female reviewers in its pages , but much of the interest has been generated by the introduction of a Winter Lecture series – speeches delivered by writers in person on a particular topic and then printed at full-length as an essay in the magazine.
Hilary Mantel did one in February 2013, in which she called the Duchess of Cambridge "a shop-window mannequin" . The Daily Mail promptly featured the "attack" on its front page and David Cameron was moved to comment that Mantel was "completely misguided and completely wrong".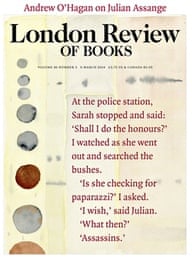 When James Meek analysed the housing market in the pages of the LRB in January ("A housing shortage that has been building up for the past 30 years is reaching the point of crisis"), it triggered a national debate. The current issue carries an extraordinary 26,000-word piece by Andrew O'Hagan on his failed attempt to ghost the WikiLeaks founder Julian Assange's memoir , which was trending on Twitter before copies even hit the news-stands. The next issue features classicist Mary Beard's lecture on "the public voice of women", which has already caused a splash following her assertion that women who speak up in the public sphere are "treated as freakish androgynes".
Does she enjoy the controversies generated by the magazine? Her lips twitch into an almost-smile. Her eyes, below the silver fringe of her bobbed hair, crinkle at the corners. "I don't un-enjoy it," she replies carefully. She says she "never, ever would have predicted" the fall-out generated by the Hilary Mantel piece. "If you read the whole thing, it's really not… there's not much of an issue there. She was feeling sorry for her [the Duchess of Cambridge] more than anything."
What about the piece written in 2007 by Booker-prize winner Anne Enright concerning the parents of Madeleine McCann ("I was angry at their failure to accept that their daughter was probably dead. I wanted them to grieve") or Mary Beard writing in the immediate aftermath of 9/11 that America "had it coming"?
"'People will say America had it coming' is what she said!" Wilmers corrects impatiently. "Well, everybody said we would have bombs put through our letterbox." And did they? "No. It just caught on and it obviously touched a nerve because there were people who presumably did think that."
This is, in many respects, a key part of the LRB 's ethos: it provides a space in which intelligent people can think differently; in which discomfiting thoughts can be voiced and provoking arguments can be aired with enough room to breathe.
The writer Marina Warner, who is one of the magazine's contributing editors, compares the LRB 's pages to "a lively discussion among engaged people… I like its range – and its boldness in allowing different views and strong opinions, and the length of the pieces allows for developing arguments and laying out evidence." Andrew O'Hagan agrees: "The paper is enquiring, funny, political, ambivalent, and filled with a sense of risk."
Wilmers sees the LRB as an antidote to the sameness of opinion in the rest of the media. "Newspapers say the same thing over and over again and we're all horrified and collectively up in arms and there's normally more than one side to something," she says. "So if you hear somebody saying something coherent and intelligent that's not totally out of order, it's interesting to read it."
Twitter, with its emphasis on instant reaction and opinion-forming cliques is, she thinks, part of the problem. "Why do people feel compelled to agree with everybody? It would be quite nice if there was slightly less outrage about the same things all the time."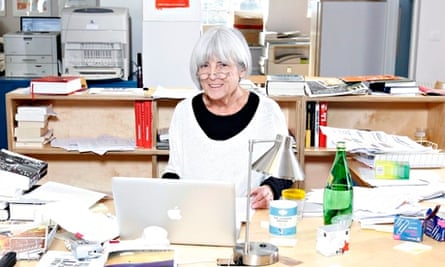 Is Wilmers on Twitter? "No," she says and then immediately contradicts herself: "I mean, yes, I am. I've only ever been on once, when Jenny Diski asked me to do something."
Her Twitter avatar, rather confusingly, is the image of a fresh-faced young woman. "That's my god-daughter, Flora Neve," she says sternly. No further explanation is forthcoming and I suddenly feel rather foolish for asking.
For all its success, the London Review of Books struggles to make money. It owes its continued existence to the generosity of Wilmers herself, who regularly siphons in cash from a family trust fund. Her German father was the founder of a multinational utilities company and her ancestors on her mother's side were Russian Jews who included the psychoanalyst Max Eitingon and Leonid Eitingon, a Stalinist agent responsible for masterminding the assassination of Leon Trotsky. Wilmers was born in Chicago, raised in New York, then moved with her family to Brussels aged nine and was sent to boarding school in England.
Did she like boarding school?
[Deadpan] "It was better than Brussels."
Having grown up abroad, does she feel like an outsider?
"You mean, do I feel foreign?" A pause. "When it suits me."
The family money means the LRB never has to worry about paying back its loans – in January 2010, the magazine was estimated to be £27m in debt to the trust. And yet it still manages to pay its writers at a base-rate of 30p a word (rising by a considerable margin if the article is longer than average). The fee for O'Hagan's piece on Assange was rumoured to be in five figures. Marina Warner says that payment is always processed quickly "and generously, by comparison with other papers".
Is it sustainable, I ask the LRB 's publisher, Nicholas Spice? He looks vaguely shocked at the suggestion. "Oh no, it's not sustainable in financial terms," he says.
Spice has a pleasantly straightforward manner and a faintly military demeanour. He is the kind of man you suspect would be incapable of telling a lie, even though sometimes he probably should. "It loses a lot of money," he continues cheerfully. "The most important thing is that it has always had very generous support from its shareholders. And we've had the same shareholders since 1980, which is very unusual – I should think unprecedented – for a literary publication or arts organisation. The great thing is that we have been able to invest in creating a market for a very good editorial product."
The LRB has made inroads in other areas – there is a nearby London Review of Books bookshop, and a popular cake-shop that serves rosebud tea and gluten-free pistachio cakes – but even these, according to Spice, are only "near to breaking even".
"The great thing about the bookshop is it gives the magazine a location," Spice says, still looking on the brightest possible side, "and it's very good for our relations with publishers."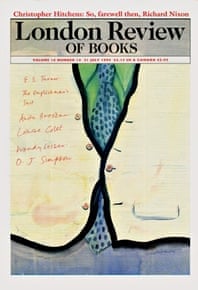 The seeming lack of financial constraint means that the LRB can be run in a charmingly old-fashioned, semi-shambolic manner. There is, admits Wilmers, "an element of whim" to each issue. Writers are not given much of a deadline – "we're not too fussy about time, then after a few months the piece comes in" – and the editors take a great deal of care over the copy. Every fact is checked and proofs are sent back to the writer with suggestions and queries and then, says Wilmers: "there's all that awful stuff about spacing and line-breaks, which I'm sure nobody notices, but we do".
Many of the writers have never met the staff and Wilmers herself has acquired a healthy degree of mystique.
"I've never met Mary-Kay Wilmers," says Adam Mars-Jones , a regular contributor, "and by the end of last year had come to think that was a good thing. If she liked my writing it seemed a bit rash to think she might like me as well."
The magazine goes to press on Friday night and the staff are often there into the early hours. Until recently, they ordered in supper from a local Indian restaurant much favoured by Wilmers. But she went on holiday a few weeks ago and returned to find that her staff had staged a silent coup and were getting their food from Ottolenghi instead. She doesn't like it as much. "Perhaps," she says, fiddling with the hem of her silk blouse, "it's just because I think, 'How dare they!'"
She's joking. I think.
One of the criticisms levelled at the LRB is that it can occasionally seem cosseted from the real world, run by an exclusive coterie of literary-minded north Londoners who don't have to worry about anything so vulgar as the bottom line. Wilmers is an established part of the liberal-leaning Primrose Hill intelligentsia: she was married to the film director Stephen Frears (the couple divorced in the 70s and have two sons, Sam and Will) and used to live next door to the biographer Claire Tomalin and her husband, the writer Michael Frayn. The playwright Jonathan Miller was down the road. Her best friend from Oxford (where she read modern languages) is Alan Bennett.
When I put this to her, Wilmers blinks. "Does everybody live in north London?" she asks herself, before going through a mental checklist of contributors and staff. "John Lanchester doesn't," she announces triumphantly. Spice says that most of their readers come from N and NW postcodes. Anywhere else?
"Clapham," he replies briskly.
But the LRB 's tendency to pluck writers from the same limited pool of contributors has a more serious knock-on effect: they have consistently struggled to publish as many women as men, for instance. In 2013, they used 43 female book reviewers compared to 195 male, according to figures compiled by the American literary organisation Vida . The Paris Review , by contrast, achieved a 50/50 parity of men and women, while the New York Times book review published 725 women and 894 men. It is not just the review pages: over its history, the LRB has published 82% of articles by men and just 18% by women.
The issue was recently aired in a discussion on Open Book on Radio 4. The LRB declined to participate and issued a rather imperious statement claiming that the inequality in their pages was regrettable but reflected a wider discrimination in an imperfect world. The statement included a quote from Wilmers, given in a 2001 interview on the same subject: "I think women find it difficult to do their jobs, look after their children, cook dinner and write pieces," Wilmers said at the time. "They just can't get it done. And men can… They're not so frightened of asserting themselves. And they're not so anxious to please."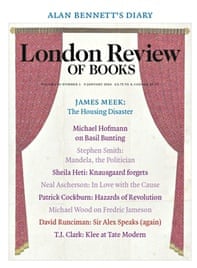 Listeners were duly enraged by the intimation that female writers were too busy scrubbing dishes to use their critical faculties. When I ask Wilmers about the episode, she visibly braces. "Obviously, over the years I've been discriminated against plenty," she says. "It started when I finished university and was told to go and learn to write shorthand by the Oxford 'head of women's appointments'. So, obviously, I know what it's like. I know what the problem is. And all I can say is that we hope to do better, we hope to get more female reviewers, blah blah blah."
But how exactly do they hope to do better? "Well, we hope we will find more women writers. We will look for more women." She glances anxiously towards the closed door that leads into the office and starts mouthing to me that she's been told not to say anything by her colleagues and they don't want her stirring it all up again. And yet, being of a naturally honest disposition, Wilmers can't help herself.
Surely that comment about women being too busy doing the household chores to write was spectacularly misguided? "Yes," she concedes. "I think the situation has changed because, certainly, when I was married, I did the washing up, I did the cooking, I looked after the children… I think that's much less the case now. Men do much more so women have less to do. So I think there has been a change but I do think men are more inclined to say 'Oh fuck it. I'll do whatever I want to do now. My career matters. I'll go and write a novel', whereas women are a bit more ho-hummy about their careers.
"All that has really changed since I've been working. When I was at Oxford, there was one woman for every 10 men. Imagine that. I mean, that's quite a statistic. So yes, it's changed a lot and there are many more women writers now in the LRB than there were 40, 50 years ago."
The irony is that Wilmers did end up becoming a secretary. After peripatetic upbringing that took her from America to Portugal, Switzerland, Belgium and England, Wilmers read French and Russian at Oxford. She had ambitions to be a simultaneous interpreter but ended up as a secretary at the offices of Faber & Faber. At the time, T S Eliot was director. "I was quite disappointed with him," she says. "He'd thank people for their 'gracious' letter and I though 'Gosh, what a terrible word.'"
She left Faber and had spells at the Listener magazine and the Times Literary Supplement before co-founding the LRB in 1979, originally as an offshoot of the New York Review of Books .
And all the while, she was coping with single motherhood and the emotional grind of raising a sick child. Wilmers's youngest son, Sam, was born with Riley-Day syndrome, a rare condition that affects the development of the nervous system. Sam was subject to seizures, poor co-ordination, failing eyesight and breathing issues. Today, in his 40s, he is almost blind but "thriving" , Wilmers says fondly, "because he's got such a good character".
Her work, she says, was an integral part of keeping her sane. "I think I found it easier with the job than I would have without. I would have been that much more anxious about my son had I been at home watching him all the time."
She sees her role as editor in the same terms as the simultaneous interpreter she once wanted to be; they are both, she says, "ventriloquial occupations. It's speaking through other people. It's not that I'm not as egomaniacal as everyone else. It's just that I say a bit less."
She has written an acclaimed volume of family history, The Eitingons , but says she lacks the "inventiveness" to write a novel. I mention to her that I recently read Love, Nina , a delightful collection of letters written by Wilmers's former nanny, Nina Stibbe, while she was living with the family in the 80s. In it, Stibbe writes about Wilmers's habit of "piping up with a defining two words" while "everyone else [is] yakking and being boring and pointless".
Does she recognise that in herself? "Yes!" she says. "It's not what I most like about myself but I have to say, yes I do. But… um… it's that I don't necessarily have all the interim sentences. Those words are the two words I have. It's a bit of a defect."
But her facility for distilling a sentence makes her, according to Andrew O'Hagan, one of the great editors. "She and Karl Miller have done more for the British essay than anyone in the past 150 years," he says. "Mary-Kay works harder than any editor I know. And if this were France, they'd be posting the Légion d'honneur through her door every morning."
I wonder whether, at the age of 75, having lived through an era of unequal pay and endemic discrimination, part of Wilmers's attitude to the lack of female reviewers in the LRB is explained by a belief that people should just get on and do things rather than waste time complaining about them? "Yes, absolutely." Her feminism is, she concedes, "old-fashioned… I tend to take exception to men in a big way, but that's a slightly outmoded form of feminism."
Men as a general concept or men as individuals? "Men as a general concept, and individual men when they're behaving like men."
Is that why her marriage failed? "No. I mean, it was probably a foolish idea in the first place. I don't feel antipathy [towards men], I just am inclined to think that…" She breaks off. "It happened earlier this morning. You're talking to a male colleague, trying to get your point of view across, and then another male colleague walks across and agrees sagaciously with what the other man is saying. That always happens."
Does she say anything?
I can't imagine, given her innate need to get on and do things, that she has altogether embraced the ageing process. "I feel appalled," she admits. "I keep thinking I'll wake up and find I'm not 75 any more." She has noticed a certain stickiness in the whirring of the mental cogs – when trying to convert dollars into sterling, for instance, or when she makes mistakes on the computer "and there's quite a lot of groaning" from her colleagues.
How will she give up this job, I wonder, when the time comes? "With difficulty," she says. "But the editor of the New York Review of Books is 10 years older than me. That's what I cling to."
The London Review of Books might not feature enough women in its pages. But there's no doubt that the one at its helm is pretty formidable.
London Review of Books
The Observer
Julian Assange
Hilary Mantel
Anne Enright
More on this story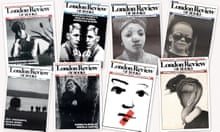 The LRB is 40. We never thought it would last this long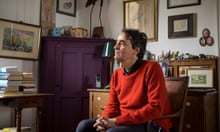 Sam Miller: 'What we had felt stronger than most father-son relationships'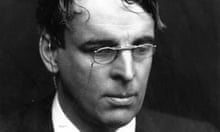 WB Yeats, the art teacher and a night at the sexologist's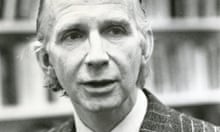 Karl Miller: a man of distinction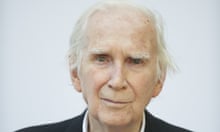 Karl Miller, founding editor of London Review of Books, dies at 83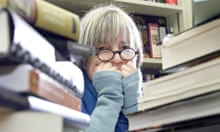 London Review of Books: all hail this splendid magazine that reveres the written word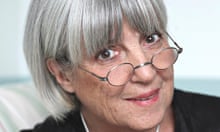 Why the LRB should stop cooking up excuses over lack of women reviewers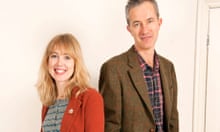 Should we celebrate scathing book reviews?

Peter Campbell's London Review of Books covers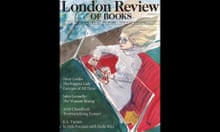 Peter Campbell obituary
Most viewed.
You have no items in your cart. Want to get some nice things?
Arts & Culture , Editor's Pick
New York City's Art and Design Week Shines with Frieze, 1-54, and NYCxDesign
#TuesdayTales , Editor's Pick , Fiction
Editor's Pick , Fiction , Story Sunday
The Prosecco and the Plunger
Telephone man.
Flash Fiction Course
One-hour weekly Flash Fiction online workshops with Litro's Award winning Flash Friday Editor, Catherine McNamara, where you will learn techniques to write flash fiction and tools to confidently put your work out there.
Introduction to Prose Poetry
This four-week workshop will walk students through the history of prose poetry. By reading and writing, students will learn what distinguishes the prose poem from other genres, and generate their own prose poems using a variety of styles.
Recent Posts
Bad Influencer
Arts & Culture , Editor's Pick , Essay Saturday
Walking in the Arboretum
Editor's Pick , Flash Friday
Obstruct ing the Doors Can Be Dangerous
Arts & Culture , Editor's Pick , podcast
The Astrology of Numbers | Litro Lab Podcast
Our latest edition.
Litro #183: Place edition
Story Sunday
Flash Friday
Lunch Break Fiction
Print Issues
Non-fiction.
Essay Saturday
Arts & Culture
Hospitality
On Moving West and Back Again
The Slows | Litro Lab Podcast
LATEST PODCASTS
Hive Mind | Litro Lab Podcast
Litro Lab Podcast: The Boat Ride
Midwest Wimmin's Festival 1987
Life in the Dressing Room of the Theatre
Subscribe for £6.99 a month plus get access to our digital fiction archive. Cancel anytime.
New online writing courses
Privacy overview.
The Literary London Journal
ISSN 1744-0807
Founded in 2003 by Lawrence Phillips, The Literary London Journal has provided a leading forum for scholars engaged in the study of London and its literature.
Click Here for the Full Contents of the Current Issue
The Literary London Society is not currently seeking article submissions to the Journal . We are, however, still publishing reviews of relevant publications and events on our website: see our ' Reviews ' tab. To propose or submit a review, please contact our Reviews editor, Flore Janssen (email: reviews at literary london dot org ).
We are currently focused on developing 'London Fictions', an extensive collection of short, online critical essays on works of fiction set in London. To view the collection and to see submission guidelines, see our ' London Fictions ' tab.
Your browser is ancient! Upgrade to a different browser or install Google Chrome Frame to experience this site.
Literary Review
Literary Review  covers all the latest books each month, ranging from history and biography to memoir and fiction. Each issue contains sixty-four pages of reviews from  some of the  leading authors, journalists, academics and thinkers in Britain in a variety of fields. It aims to reach a wide audience of readers who enjoy intelligent and accessible writing.
The magazine is available for purchase in most good bookshops and newsagents. Subscribers receive eleven issues a year (including a December/January double issue) and gain access to the magazine's digital archive, available on this site. To view the subscription rates,  click here .
Subscribers also gain access to the Literary Review app, which includes the digital archive. To take advantage of this, visit  Exact Editions  and enter your subscription number and postcode, which will prompt you to create an account.
" Literary Review is extremely informative, well-written and altogether enjoyable. It is my favourite monthly magazine." –  Muriel Spark
"This magazine is flush with tight, smart writing." – Washington Post
Comments are closed.
Literary Review was founded in Edinburgh in 1979 by Dr Anne Smith, head of the English Department at Edinburgh University. She wanted to create a lively, intelligent literary magazine for people who love reading but shudder at academic and intellectual jargon.
From the start, Literary Review plugged in to the best and most exciting current writing. The reviewers are usually authors themselves, not just critics. In the 1980s, Auberon Waugh became editor. For fourteen years Waugh led the magazine and gave it the high profile it has today, including bringing on board Willie Rushton as cover illustrator. Nancy Sladek has edited the magazine for the last fifteen years and in 2015 was awarded the prestigious Benson Medal for outstanding services to English literature.
The iconic covers have been illustrated since 1997 by Chris Riddell, who was made Children's Laureate in 2015.
Contributors
Contributors to the magazine have included, among many others, Diana Athill, Kingsley Amis, Martin Amis, Beryl Bainbridge, John Banville, Julian Barnes, Hilary Mantel, John Mortimer, Malcolm Bradbury, A S Byatt, Paul Johnson, David Starkey, John Gray, Robert Harris, Nick Hornby, Richard Ingrams, Joseph O'Neill, Lynn Barber, Derek Mahon, Oleg Gordievsky, John Sutherland and D J Taylor.
The Literary Review Bookshop at Heywood Hill
Literary Review  is proud to have teamed up with esteemed Mayfair independent bookshop Heywood Hill to offer an unparallelled book-buying service.
All titles reviewed in the magazine – and any other books you might think of – are available for purchase and can be delivered anywhere across the world, always arriving beautifully packaged in Heywood Hill's signature livery.
Through the bookshop readers can subscribe to 'A Year in Books with  Literary Review'  to receive a year's subscription to the magazine and a hardback book each month chosen by our editor. We also create carefully tailored gift boxes with collections of fiction and non-fiction selected by our staff and contributors. Most gift boxes also come with a year's subscription to the magazine.
Visit the bookshop online here  or in person at 10 Curzon Street, London W1J 5HH.
Reach the bookshop by phone on +44 (0)20 7629 0647 or by email at  [email protected]
Work experience at Literary Review
We are now back to offering part-time unpaid work experience placements. Successful applicants will gain an insight into the editorial cycle of Literary Review , and will have the opportunity, working in a small office, to contribute to many aspects of the magazine's production as well as to marketing efforts. They are expected to have a rigorous work ethic and a lively interest in contemporary non-fiction and fiction. Responsibilities will include, but will not be limited to, fact-checking, picture research, organising the slush pile, updating the website, updating social media, assisting with marketing campaigns and performing a range of administrative tasks.
To apply, send a CV, covering letter and your availability to [email protected]
Literary Review incorporating Quarto is published from 44 Lexington Street, London W1F 0LW. ISSN 0144 4360
Jump to navigation Skip to content
Search form
P&W on Facebook
P&W on Twitter
P&W on Instagram
Find details about every creative writing competition—including poetry contests, short story competitions, essay contests, awards for novels, grants for translators, and more—that we've published in the Grants & Awards section of Poets & Writers Magazine during the past year. We carefully review the practices and policies of each contest before including it in the Writing Contests database, the most trusted resource for legitimate writing contests available anywhere.
Find a home for your poems, stories, essays, and reviews by researching the publications vetted by our editorial staff. In the Literary Magazines database you'll find editorial policies, submission guidelines, contact information—everything you need to know before submitting your work to the publications that share your vision for your work.
Whether you're pursuing the publication of your first book or your fifth, use the Small Presses database to research potential publishers, including submission guidelines, tips from the editors, contact information, and more.
Research more than one hundred agents who represent poets, fiction writers, and creative nonfiction writers, plus details about the kinds of books they're interested in representing, their clients, and the best way to contact them.
Trying to get your work published can feel like wandering in a maze. If you are running into one dead end after another, not sure which way to turn, Poets & Writers can demystify the process and help you reach your destination—publication.
Every week a new publishing professional shares advice, anecdotes, insights, and new ways of thinking about writing and the business of books.
Stay informed with reports from the world of writing contests, including news of extended deadlines, recent winners of notable awards, new contest announcements, interviews with winners, and more.
Since our founding in 1970, Poets & Writers has served as an information clearinghouse of all matters related to writing. While the range of inquiries has been broad, common themes have emerged over time. Our Top Topics for Writers addresses the most popular and pressing issues, including literary agents, copyright, MFA programs, and self-publishing.
Our series of subject-based handbooks (PDF format; $4.99 each) provide information and advice from authors, literary agents, editors, and publishers. Now available: The Poets & Writers Guide to Publicity and Promotion, The Poets & Writers Guide to the Book Deal, The Poets & Writers Guide to Literary Agents, The Poets & Writers Guide to MFA Programs, and The Poets & Writers Guide to Writing Contests.
Find a home for your work by consulting our searchable databases of writing contests, literary magazines, small presses, literary agents, and more.
Poets & Writers lists readings, workshops, and other literary events held in cities across the country. Whether you are an author on book tour or the curator of a reading series, the Literary Events Calendar can help you find your audience.
Get the Word Out is a new publicity incubator for debut fiction writers and poets.
Research newspapers, magazines, websites, and other publications that consistently publish book reviews using the Review Outlets database, which includes information about publishing schedules, submission guidelines, fees, and more.
Well over ten thousand poets and writers maintain listings in this essential resource for writers interested in connecting with their peers, as well as editors, agents, and reading series coordinators looking for authors. Apply today to join the growing community of writers who stay in touch and informed using the Poets & Writers Directory.
Download our free app to find readings and author events near you; explore indie bookstores, libraries, and other places of interest to writers; and connect with the literary community in your city or town.
Let the world know about your work by posting your events on our literary events calendar, apply to be included in our directory of writers, and more.
Find a writers group to join or create your own with Poets & Writers Groups. Everything you need to connect, communicate, and collaborate with other poets and writers—all in one place.
Find information about more than two hundred full- and low-residency programs in creative writing in our MFA Programs database, which includes details about deadlines, funding, class size, core faculty, and more. Also included is information about more than fifty MA and PhD programs.
Whether you are looking to meet up with fellow writers, agents, and editors, or trying to find the perfect environment to fuel your writing practice, the Conferences & Residencies is the essential resource for information about well over three hundred writing conferences, writers residencies, and literary festivals around the world.
Find information about venues that host readings and author events, including bookstores, bars, cafes, libraries, literary arts centers, and more. The Reading Venues database includes details about how to schedule your own reading, admission fees, audience size, parking and transit information, and more.
Discover historical sites, independent bookstores, literary archives, writing centers, and writers spaces in cities across the country using the Literary Places database—the best starting point for any literary journey, whether it's for research or inspiration.
Search for jobs in education, publishing, the arts, and more within our free, frequently updated job listings for writers and poets.
Poets & Writers Live is an initiative developed in response to interviews and discussions with writers from all over the country. When we asked what Poets & Writers could do to support their writing practice, time and again writers expressed a desire for a more tangible connection to other writers. So, we came up with a living, breathing version of what Poets & Writers already offers: Poets & Writers Live.
Establish new connections and enjoy the company of your peers using our searchable databases of MFA programs and writers retreats, apply to be included in our directory of writers, and more.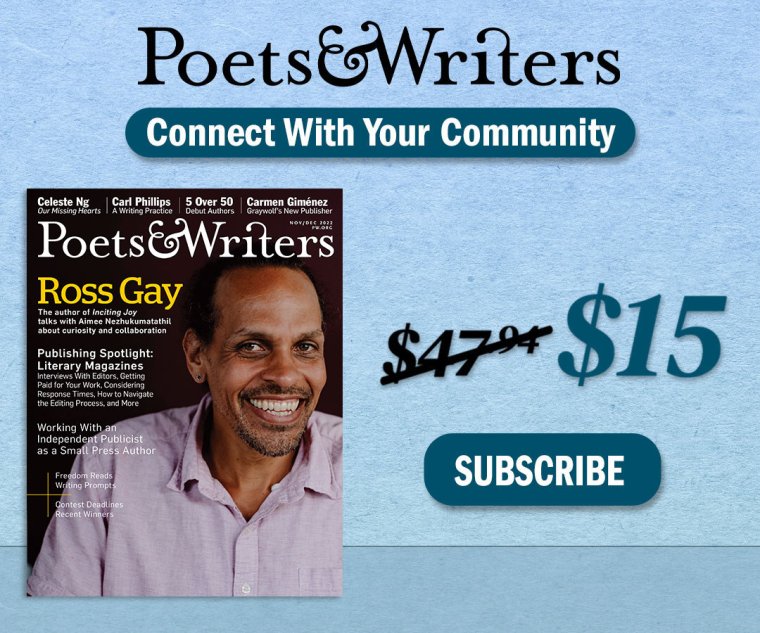 Bring the literary world to your door—at half the newsstand price. Available in print and digital editions, Poets & Writers Magazine is a must-have for writers who are serious about their craft.
View the contents and read select essays, articles, interviews, and profiles from the current issue of the award-winning Poets & Writers Magazine .
Read three decades of essays, articles, interviews, profiles, and other select content from Poets & Writers Magazine .
View the covers and contents of every issue of Poets & Writers Magazine , from the current edition all the way back to the first black-and-white issue in 1987.
In our weekly series of craft essays, some of the best and brightest minds in contemporary literature explore their craft in compact form, articulating their thoughts about creative obsessions and curiosities in a working notebook of lessons about the art of writing.
The Time Is Now offers weekly writing prompts in poetry, fiction, and creative nonfiction to help you stay committed to your writing practice throughout the year. Sign up to get The Time Is Now, as well as a weekly book recommendation for guidance and inspiration, delivered to your inbox.
Every week a new author shares books, art, music, writing prompts, films—anything and everything—that has inspired and shaped the creative process.
Watch videos, listen to audio clips, and view slideshows related to articles and features published in Poets & Writers Magazine .
Ads in Poets & Writers Magazine and on pw.org are the best ways to reach a readership of serious poets and literary prose writers. Our audience trusts our editorial content and looks to it, and to relevant advertising, for information and guidance.
Start, renew, or give a subscription to Poets & Writers Magazine ; change your address; check your account; pay your bill; report a missed issue; contact us.
Peruse paid listings of writing contests, conferences, workshops, editing services, calls for submissions, and more.
Poets & Writers is pleased to provide free subscriptions to Poets & Writers Magazine to award-winning young writers and to high school creative writing teachers for use in their classrooms.
Read select articles from the award-winning magazine and consult the most comprehensive listing of literary grants and awards, deadlines, and prizewinners available in print.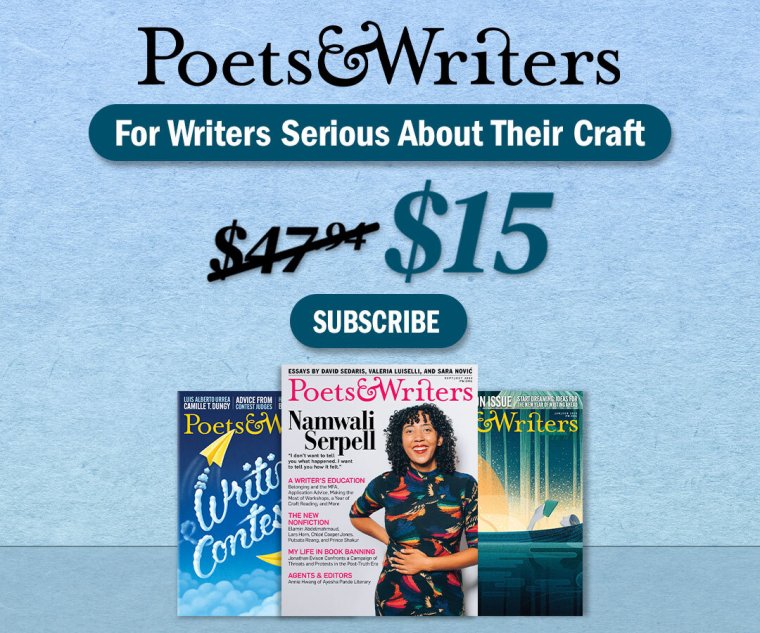 Each year the Readings & Workshops program provides support to hundreds of writers participating in literary readings and conducting writing workshops. Learn more about this program, our special events, projects, and supporters, and how to contact us.
Find information about how Poets & Writers provides support to hundreds of writers participating in literary readings and conducting writing workshops.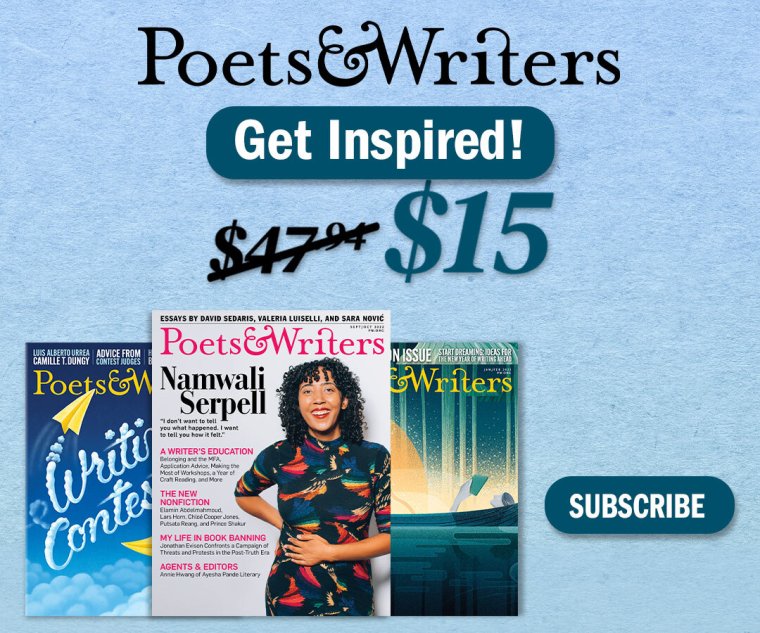 London Magazine
Printable Version
Log in to Send
Log in to Save
Editorial Focus
The London Magazine is England's oldest literary periodical, with a history stretching back to 1732. Today–reinvigorated for a new century–the Magazine's essence remains unchanged: it is a home for the best writing and an indispensable feature on the British literary landscape.
Contact Information
Since John Lehmann re-launched The London Magazine in 1954, we have aspired to publish the best in contemporary fiction and poetry, alongside incisive and erudite essays, features and reviews. This approach has allowed us to unearth the best emerging writers in the last seven decades.
We are interested in a wide variety of topics and styles of writing. Writers should carefully review the guidelines below before submitting work via our online portal. Similarly, we find those who are familiar with the publication stand a far better chance of having their submissions accepted, so we do recommend reading the latest copy of our print journal which can be purchased using the link below:
A note from the editors
Commissioned articles received by a member of the editorial team are subject to editorial approval. Those accepted for the website will only receive a fee unless they are accepted for print also.
Due to volume, we regret that we are unable to respond to submissions individually, unless your piece is accepted for publication in print or online. If you haven't heard back from us within 8 weeks, please assume that your submission has not been accepted on this occasion.
While we do occasionally publish extracts from existing books and collections, for general submissions to The London Magazine please only send previously unpublished work. If you are interested in publishing an extract with us, please email edi[email protected] with 'Extract' in the subject line.
Non-Fiction pieces should be between 800 and 2,000 words.
For Short Fiction, above all we look for elegance in style, structure and characterisation. We are open to both experimental and traditional forms, although we do not normally publish genre fiction such as science fiction or fantasy writing, or erotica. Please make sure they are no more than 4,000 words in length.
Poetry should display a commitment to the ultra-specificities of language, and show a refined sense of simile and metaphor. The structure should be tight and exact. Poems should be no longer than 40 lines.
SUBMISSION PROCESS
Work should be submitted either via Submittable or by email. Simultaneous submissions are accepted, but please do not duplicate material and we ask that you notify us if your submission is accepted elsewhere.
We wish you the best of luck with your submission.
Submittable
To submit through Submittable, please create an account and send your writing through the online portal.
Please do not duplicate submissions
If submitting multiple pieces through Submittable, please combine them into one document.
Please ensure you have submitted your piece through the correct Submittable category. For example, a short story submitted in the poetry category will not be considered. Note that running competitions will have their own Submittable category, which will be clearly signposted.
Postal Submissions
Whilst postal submissions will be considered, submission via Submittable or email is strongly preferred. If you do send your submission via post, please make sure to include your contact details.
Our postal address is:
The London Magazine Flat 5, 11 Queen's Gate London SW7 5EL
Dearest reader! Our newsletter!
Sign up to our newsletter for the latest conte nt, freebies, ne ws and competition updates, right to your inbox. From the oldest literary periodical in the UK.
Skip to primary navigation
Skip to main content
Skip to primary sidebar
Literary Magazines
The Big List of Literary Magazines
Pomegranate London
May 1, 2023 by Every Writer
The Pomegranate London
https://www.thepomegranatelondon.com/
From the Editor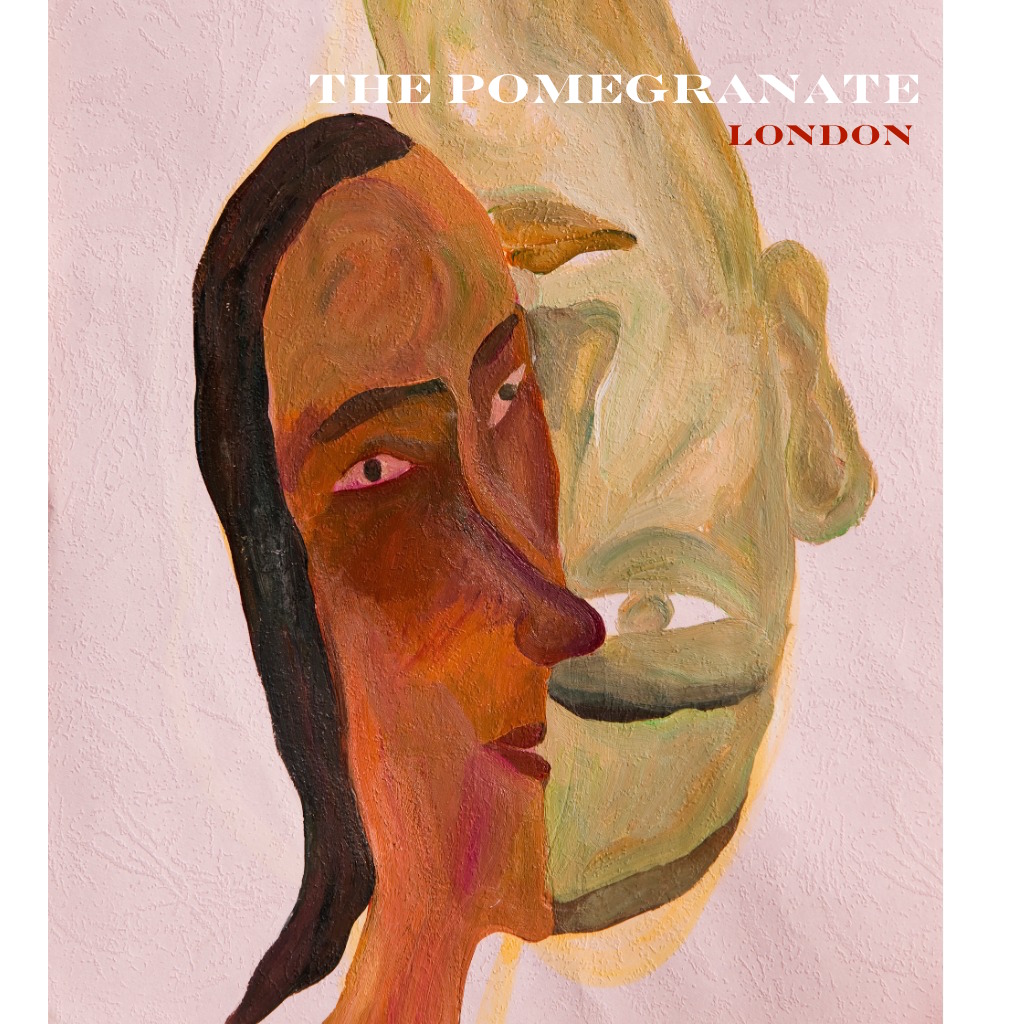 All work featured in the magazine celebrate individuals who create, practice, live and express art in its many diverse forms and settings. Each issue will include a selection of artwork, poetry, fiction, essays, and author interviews.
Zerlina Mastin designs and edits The Pomegranate London. With a BA from the Royal Academy of Dance, her non-fiction work has been published by Dance Books Ltd. She now writes short stories and is completing a novel.
Adam Sharp (editor and contributor) won the TLC Pen Factor Writing Competition in 2018 with his story Play. His work was chosen for Kit de Waal's anthology Common People. Adam is currently writing a novel and is represented by Jo Unwin Literary Agency. His non-fiction book The Correct Order of Biscuits was published in 2020 by Trapeze.
Suzie Samant (editor and contirbutor) is a Creative Consultant in the TV industry, and an award-nominated Voice Actor. After many years writing factual scripts for primetime shows, she began writing fiction and was recently shortlisted for the Bridport Prize. She is currently working on her first short story collection.
Submissions
We are currently seeking entries for the first edition of the magazine from established and emerging writers and artists from the UK and internationally. We welcome poetry, short stories, flash fiction, self-contained novel excerpts, work in translation and essays. We are also actively seeking artwork (prints, drawings, paintings).
All submitted work should feature an artist or an artist's tool, creation or environment (artists include, but are not limited to: writers, painters, sculptors, photographers, musicians, dancers, performing artists, actors, filmmakers, artistic directors, fashion designers).
Worldwide copyright of each entry remains with the artist, however The Pomegranate London holds the rights to publish selected works. Entries must not have been published, self-published, or featured on any website, blog or online forum.
Information
Editors Name Zerlina Mastin Print publication? Yes Circulation Do you take online submissions? Yes Submission Guidelines URL [email protected] Approx. Response Time? 7 days How often do you publish? biannually Year Founded? 2020 Do you pay? Yes
Twitter Mailing Address: Email [email protected]
Reader Interactions
Leave a reply.
Your email address will not be published. Required fields are marked *
This site uses Akismet to reduce spam. Learn how your comment data is processed .
Advertisement
Supported by
An Appraisal
Good Night, Sweet Prince
Our critic assesses the achievement of Martin Amis, Britain's most famous literary son.
Send any friend a story
As a subscriber, you have 10 gift articles to give each month. Anyone can read what you share.
By A.O. Scott
On May 6, at the age of 74, Charles III was crowned king of England. A few weeks later, at 73, Martin Amis died at his home in Florida. One event seemed almost comically belated, the other tragically premature. Charles took over the family business well past normal retirement age, while Amis was denied the illustrious dotage that great writers deserve.
Listen to This Article
For more audio journalism and storytelling, download New York Times Audio , a new iOS app available for news subscribers.
It's hard to accept either one of them as old. The point of princes is that they're young; Amis, much like the former Prince of Wales, had enjoyed (or endured) a decades-long career as a dauphin. These near-contemporaries, who once argued at a dinner party about the persecution of Salman Rushdie, shared a curious generational destiny. They were forever sons, defined and sometimes overshadowed by famous parents, dynastic heirs trying to figure out how to be self-made men.
Amis, whose father, Kingsley (1922-95), was a very famous novelist, once described himself as "the only hereditary novelist in the Anglophone literary corpus." We all know about Charles's family. He and Martin were the leading nepo babies of the British baby boom.
There are writers who disdain the idea that generations matter. Amis was not one of them. From first to last — from " The Rachel Papers " to " Inside Story " — his novels bristle with characters who not only live (and sometime drown) in the flow of history, but who relentlessly historicize their own experience. Their libidos unfurl like banners in the sexual revolution and soldier on in its aftermath. Their political views and social attitudes follow the left-right zigzagging and centrist muddle of the Reagan/Thatcher and Clinton/Blair eras. Their economic prospects wane and wax with the cycles of global hypercapitalism.
The closer these characters come to Amis himself — most recently in the retrospection of "The Pregnant Widow" and "Inside Story" — the more overt this generational mapping becomes. But it's also evident in his "State of England" fictions, including the 1996 story of that name and the 2012 novel " Lionel Asbo, " which recycles the phrase as a subtitle. There, the working-class protagonists situate their own frustrations and satisfactions, their aging and their coming-of-age, within an ambient dialectical narrative of progress and decline. In the shorter "State of England," an upwardly mobile, almost-divorced bouncer named Mal reflects that
class and race and gender were supposedly gone (and other things were supposedly going, like age and beauty and even education): all the really automatic ways people had of telling who was better or worse — they were gone. Right-thinkers everywhere were claiming that they were clean of prejudice, that in them the inherited formulations had at last been purged. This they had decided. But for those on the pointed end of the operation — the ignorant, say, or the ugly — it wasn't just a decision. Some of them had no new clothes. Some were still dressed in the uniform of their deficiencies. Some were still wearing the same old shit.
Even when Amis's fictional attention veered toward other histories, notably and controversially the Holocaust and Stalin's terror, a reader couldn't help hearing the voice and sensibility of a worldly and well-placed citizen of post-imperial literary London.
By all accounts — certainly by Amis's accounts — to be young in that twilight was, if not quite heaven, then an awful lot of fun. The 1970s, when Amis, still in his 20s, served as back-of-the-book editor of The New Statesman and published his early, funny novels, were a swirl of deadlines, love affairs, literary quarrels and long, boozy lunches with brilliant friends. Such friends! Amis's cohort of male British writers included Ian McEwan, James Fenton, Salman Rushdie and Christopher Hitchens, all of whom (especially Hitch) pop up frequently in his pages.
In his criticism, though, Amis's gaze was more frequently cast backward over his shoulder, toward his father's peers — Philip Larkin, Iris Murdoch, John Bayley, Robert Conquest — and across the Atlantic. There (which is to say here, in the United States) is where he found the surrogate dads, dashing uncles and swaggering older brothers who spurred and challenged his aspirations: John Updike, Philip Roth, Joseph Heller and above all his "twin peaks," Vladimir Nabokov and Saul Bellow.
Even as he ascended to trans-Atlantic fame and best-selling fortune, Amis was happy to embrace his junior status, to cast himself as an admiring, critical, sometimes rebellious acolyte. This isn't to suggest that he was modest or diffident. On the contrary: He reveled in precocity, cheekiness, iconoclasm and snark. He tapped at the clay feet of his idols with the chisel of his irreverent wit, even as he clambered onto their shoulders to see farther, and more clearly, than they ever could.
If I accept the mightiness of Bellow and Nabokov, it's partly because Amis persuaded me, both by the precepts of his criticism and the example of his fiction, which grapples with and overcomes their influence. What I mean is that I liked him better, and trusted him more.
The best way I can find to pay tribute, to conduct an honest appraisal — no small challenge with a writer who was singularly gifted at self-appraisal — is to lay my own generational cards on the table. I'm a member of what Amis called "the Crap Generation": "I mean the one that came after the baby boomers — those born around 1970 (the Generation Xers)." He once proposed a "polemical work" about how crappy we were, which is especially hurtful, though not necessarily surprising. We were his biggest fans.
To come of reading age in the last three decades of the 20th century — from the oil embargo through the fall of the Berlin Wall, all the way to 9/11 — was to live, it now seems clear, in the Amis Era. He cut, for guys around my age (and not only guys, as Zadie Smith might agree), a figure not unlike the ones that Bellow and the other Americans represented for him. A giant, yes, but also a familiar, provoking, somehow approachable writer. Someone you could envy as well as admire, resent as well as respect.
It was easy enough to point out the lapses, blind spots and missteps: the alternately sentimental and slobbery view of women; the taste for cruel, downward-punching humor; the occasional slippage of liberal common sense into reactionary bluster. But it was also easy to imagine arguing about all that over drinks and cigarettes, thanks to Amis's inexhaustible intellectual brio and his undentable good humor.
That quality, even more than his satirical flair or the buoyant elegance of his prose, marks his greatest feat of self-invention. The first time I wrote about Amis in these pages , I too cleverly called him "the best American writer England has ever produced." What I was responding to was not just his evident Americanophilia, or the scale and audacity of his ambition, but also his optimism, his open-mindedness, his energy.
Whether these are still — or ever were — defining characteristics of American culture is an argument for another day. The point is that they were decidedly not attitudes associated with English writers up until then, especially not those of Kingsley Amis's generation.
Those guys made art out of their grudges, resentments and prejudices, none better than Larkin, Kingsley's difficult pal from their undergraduate days at Oxford. Larkin, who detested children and had none of his own, was a spectral presence in Martin's boyhood and the subject of some of his most searching and productive mature criticism.
Larkin, who Amis called "the novelist's poet," is his crucial precursor. "Inside Story," Amis's avowedly autobiographical last novel, broaches the idea that he may have been Martin's actual father as well. That's the claim made by Phoebe Phelps, Martin's lover in the late 1970s, who tells Martin, many years later, that she heard it from Kingsley himself, who was trying to get her to go to bed with him.
All it takes to debunk this revelation is a glance at a few book jacket photos. Martin's resemblance to Kingsley is impossible to miss. And at least superficially, the apple landed very close to the tree. Martin grew up into a comic novelist and a prolific periodical scribbler, just like dad. He was gregarious and well traveled, which Larkin was decidedly not.
But the fantasy of Larkin's secret paternity in some ways improves on the actual literary succession. What Martin Amis inherited from Larkin, genetically or otherwise, was a streak of kindness, a tenderness that Kingsley in his writing almost entirely lacked.
Larkin, a gloomy bachelor with a wretched romantic life, a proud provincial decidedly not clean of prejudice, was a great love poet. His meanest appraisals of the human condition admit a glimmer of affection, which sometimes deepens into a glow. You find that in Amis too, sometimes where you least expect it: amid the apocalyptic tremors of " London Fields ," the fratricidal savagery of "The Information," the decadence and thuggery of "Lionel Asbo." And in everything he wrote about the writers he revered.
In his poem "Posterity," Larkin imagines how he might look to a future biographer, a fictional academic named Jake Balokowsky. "One of those old-type natural fouled-up guys," is how he sees Jake seeing him. It's possible to think of Amis along similar lines, as a man of his time, even if it was a very different time. Much as it's impossible to picture Larkin young, it's hard to think of Amis as anything but. And now, all of a sudden, he's no longer young. He's permanent.
Audio produced by Adrienne Hurst .
A.O. Scott is a critic at large for the Book Review. He joined The Times in 2000 and was a film critic until early 2023. He is also the author of "Better Living Through Criticism." @ aoscott
Explore More in Books
Want to know about the best books to read and the latest news start here..
Martin Amis: Our critic assesses the achievement  of Britain's most famous literary son, who died on May 19  at age 73.
Neil Gaiman: In his stories of horror, humanity and uncomfortable truths, the author is never afraid to go into dark places looking for the light. Here's where to get started .
A Withering Depiction: The author   R.F. Kuang's novel "Yellowface" is a blistering satire about publishing. The publishing industry loves it .
The Future of Novels?: The novelist Stephen Marche is trying to teach artificial intelligence to write with him, not for him. Here is how it is working out .
How to Be a Better Reader: Here's some helpful advice to show you how to get the most out of your literary endeavor .
Listen to Our Podcast:  Each week, top authors and critics join the Book Review Podcast  to talk about the latest news in the literary world.
MEDIA CONTACT DATABASE
FOR PUBLISHERS
News Reader
Brand Monitoring
Blogger Outreach or Influencer Marketing
Combined Newsletters
Embeddable RSS Widgets
RSS Combiner beta
Select Page
Full database export
Export By Category
Outreach Guides
Magazine Directory
Top 25 London Magazines & Publications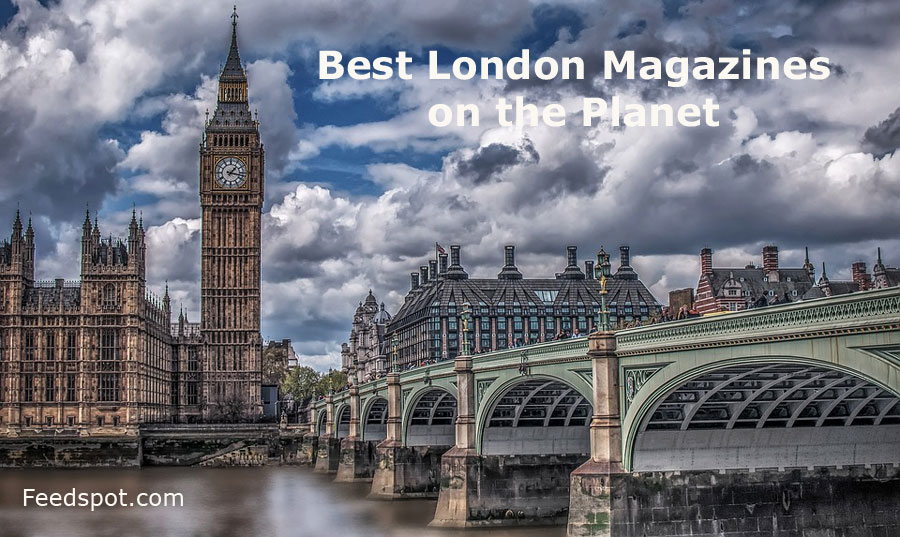 The London Magazine
Absolutely London Magazine
Heart London Magazine
SLOAN! Magazine
Little London
Poetry London
Property London Magazine
London Daily News
This Is Local London
Fabric Magazine
London Lifestyle Magazine
The Strand Magazine
Luxury London Magazine
Time & Leisure Magazine
Secret London
The Resident | Luxury Lifestyle Magazine for London
FASHION-TO-GO | London fashion, beauty & lifestyle digital magazine
TNT Magazine
Business Digest Magazine
Taylor and Francis Online » The London Journal
London Media List
London Magazines Newsletter
London Magazines
1. the london magazine.
2. Absolutely London Magazine
3. Heart London Magazine
4. SLOAN! Magazine
5. Little London
6. Poetry London
7. Property London Magazine
8. London Daily News
9. This Is Local London
10. Fabric Magazine
11. London Lifestyle Magazine
12. The Strand Magazine
13. Luxury London Magazine
14. Time & Leisure Magazine
15. Secret London
16. Londonist
17. The Resident | Luxury Lifestyle Magazine for London
18. FASHION-TO-GO | London fashion, beauty & lifestyle digital magazine
19. TNT Magazine
20. Business Digest Magazine
21. Taylor and Francis Online » The London Journal
About The Author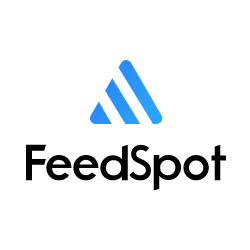 Feedspot Media Database Team
Feedspot has a team of over 50 experts whose goal is to discover and rank blogs, podcasts and youtube channels in several niche categories. Publishers submit their blogs or podcasts on Feedspot using the form at the top of this page. Our expert editorial team reviews and adds them to a relevant category list. Ranking is based on relevancy, blog post frequency(freshness), social metrics, domain authority, traffic and many other parameters. We routinely remove inactive blogs and those which are no longer relevant to a given list. List is updated as we receive new blog submissions and re-ranked every few weeks. More about Feedspot Lists and Ranking here https://blog.feedspot.com/about_lists_and_ranking/
Media Contact Database
Magazine newsletter.
11 Indie Literary Magazines You Should Be Reading
Reading Lists
Steven watson, founder of stack, recommends print lit mags.
Independent magazines are notorious outsiders. Generally made with lots of passion and not much cash, they're gloriously uncommercial artefacts of our current age of creative independence, in which virtually anyone with an internet connection and an Adobe Creative Cloud license can publish their own professional quality print magazine. Of course the fact that pretty much anyone can now be their own editor-in-chief and creative director means that lots of the work committed to print isn't all that good, but there are some extraordinary gems out there waiting to be found, and that's what we spend our days doing.
Stack searches out the best independent magazines and delivers them to thousands of readers around the world every month—you never know what you're going to get next, but you do know it will be a beautiful, intelligent print magazine you probably wouldn't otherwise have come across. We pride ourselves on delivering a wide range of magazines covering all sorts of subjects, but for the following list we've focused on the literary magazines we're currently enjoying the most.
The White Review
One of London's most revered independent literary magazines, The White Review mixes outstanding fiction, essays and poetry with beautiful art and photography all wrapped up in a lovely, thick print edition. Launched in 2011, its founding aim was to provide "a space for a new generation to express itself unconstrained by form, subject or genre", and today it publishes in monthly online editions, but it's the roughly triannual print version that we love. The current issue looks at first glance like a sort of bookish fashion magazine, with its cover featuring a photograph by artist Elad Lassry, but the content inside ranges far and wide, covering subjects including migration and asylum, LGBTQ+ spaces, race and disability. Essential and important, but with a fantastic lightness of touch, a new issue of The White Review is always eagerly anticipated in the Stack office.
Freeman's looks like a book but it self-defines as a magazine. "I think a magazine is tracking and engaging with culture," explains editor John Freeman, who used to head up Granta . "It has an ongoingness, whereas an anthology freezes a moment, perhaps, and puts it in two covers." The fifth issue is about power: it's topical, but in a pleasurably sideways way. One of the most beautiful things here is a poem by Julia Alvarez that reimagines Penelope, happy alone, disappointed when Odysseus finally comes home: "He's back, disguised as an old man/ to test my virtue… I would be rid of him."
The plaything of one extraordinary tinkerer, science-fiction magazine Visions is a testament to the power of passion. Creative technologist and sci-fi fan Mathieu Triay began the project by making Marvin Visions, the typeface that he uses for titles throughout the magazine and its website. Licensing the typeface online generated enough money to pay for printing the first issue, and he uses the magazine as a platform for both new and established science-fiction writers. In the latest issue, for example, multi-award winning author Robert Silverberg's story "Caliban" is set in an alarmingly lithe, glistening future, as seen through the eyes of a man who has become the only relic of our messy, hairy times. Silverberg locates his smooth sexualization a hundred-odd years into the future, but in "Hyperbeauty," the non-fiction essay that follows it, master's student Raquel Hollman seems to respond to Silverberg by showing how our world is already uncomfortably sexualized and dominated by ideals of "perfect beauty."
American Chordata
One of the defining characteristics of New York-based American Chordata is that it looks really good. Mixing short stories and poetry with photography, the pictures aren't specially commissioned. Instead, art director Bobby Doherty mines the internet for art all year long, and then sets his favorites next to the text in a strange, non-illustrative way, almost like collage. In the most recent issue—AC's ninth—Tatu Gustafsson's grainy CCTV images of a lonely figure standing by the sides of roads are dropped throughout Angela Woodward's disturbing short story "Decoy Animals," the writing and images each intensifying the other. [Editor's note: Erin Bartnett, associate editor at Recommended Reading, is also the fiction editor at American Chordata.]
The Stinging Fly
An Irish literary magazine of new writing, The Stinging Fly has excellent pedigree—Sally Rooney is a contributing editor, and on these pages there's an echo of her attention to the minute detail of how we see ourselves and are seen by others. The current issue is fronted by a brilliantly fleshy artwork by Irish Japanese painter Shane Berkery, which sets the tone for the intimate and personal reflections that run through the fiction and poetry inside.
Founded by Francis Ford Coppola in 1997, Zoetrope was originally conceived as a way to inspire independent movie-making, by providing a space for writers to publish their short fiction and plays. The magazine's role-call of contributors is ludicrously star-spangled—the rotating guest-designer spot has been filled by Bowie and Lynch, to name only Davids. But what makes this magazine remarkable is how lightly it wears its famous names. Virtually unknown here in the U.K., and boasting just a thousand or so Instagram followers, you get the feeling the only thing its editors really care about is the quality of the fiction.
This London-based journal of sexuality and erotics was started in 2018 by the Feeld dating app, and it's run today by editor Maria Dimitrova, who works with editorial independence to assemble an inventive series of poems and short stories that explore the frontiers of sexual life. Of course any literary magazine stands or falls on the strength of its writing, and Mal brings together some exceptional talent: the latest issue includes an original piece by cult author Chris Kraus and a short story by Luke Brown that was commended in the Best Original Fiction category at this year's Stack Awards.
Worms is a literary magazine about style: writing style, but also sartorial. We are all worms, Clem Macleod explains in her editor's letter, and "in the end, we're going to be eaten by them. As a Worm, you will fertilise your mind with glorious words." Using clothes as a way of worming your way into a writer's work is a contentious business. Traditionally understood to be something frivolous women like, clothes are depicted here to be so much more interesting. Author Natasha Stagg is interviewed, and the first question she is asked is whether everyday dressing is a sort of curation of self. This idea—that dressing up can be a way of slipping out of your identity and trying on another—is most fully realized in a feature towards the middle, where Clem goes to visit a box of the late punk writer Kathy Acker's clothes, and tries some on. Acker is the cover star, and the whole issue is a homage to her. The clothes are "unwashed, crumpled" and "musky"; a mass of Vivienne Westwood, Commes Des Garcons and Betsey Johnson. Trying on your dead hero's outfits is thrillingly intimate. As readers, we feel that we should like to do this intimate thing, too.
The Lifted Brow
"A quarterly attack journal from Australia and the world," The Lifted Brow is based in Melbourne and sets out to showcase the most inventive and accomplished experimental storytelling. The result includes fiction and non-fiction, poetry and comics, and frequently gives a voice to groups that aren't commonly heard. Last year's 40th edition, for example, was re-branded Blak Brow , and was created entirely by Aboriginal and Torres Strait Islander women, born out of the conviction that "blak" women's writing can "transcend off the pages and topple the patriarchy."
Somesuch Stories
The fourth issue of this U.K. literary journal is themed "redemption," a word editor Suze Olbrich defines as borderline archaic. But the idea of absolution still sticks its pins into us. In a largely secular world, we share what Olbrich calls a "gnarly yearning for liberation from guilt; for forgiveness—for salvation." It's a great theme, and while the stories on these pages are uneven, when they're good, they're very very good. Like Luke Turner's beautiful, ambivalent essay on cruising, looking back on encounters he is now old enough to recognize as abusive. And Kieran Yates' fan fiction about women of color in popular culture; from Padma Patil, to Ursula from The Little Mermaid .
Mekong Review
Launched in 2015 at the Kampot Writers and Readers Festival in Cambodia, the Mekong Review was created as a platform for the literary scene in Southeast Asia. Over the years its influence has spread, and today it publishes essays, interviews, poetry and fiction drawn from across Asia and Australasia. It's proud to claim no political allegiance, and the current issue includes thoughtful and critical reviews and essays inspired by the protests in Hong Kong, as well as politically-inflected commentary from Thailand, Malaysia, China, Myanmar and beyond.
Take a break from the news
We publish your favorite authors—even the ones you haven't read yet. Get new fiction, essays, and poetry delivered to your inbox.
YOUR INBOX IS LIT
Enjoy strange, diverting work from The Commuter on Mondays, absorbing fiction from Recommended Reading on Wednesdays, and a roundup of our best work of the week on Fridays. Personalize your subscription preferences here.
ARTICLE CONTINUES AFTER ADVERTISEMENT
Don't miss out
Sign up for our newsletter to get submission announcements and stay on top of our best work.
9 Books that Celebrate the Legacy of Martin Luther King, Jr.
Writing that reminds us why we can't wait for progress
Jan 20 - Dianca London Read
More like this.
Predicting the 2023 Pulitzer Prize for Fiction
This year's top contenders for the most prestigious award of American literature
Apr 28 - Bradley Sides
Exclusive Cover Reveal of Ross White's "Charm Offensive"
The poet talks about the process behind the cover design
Apr 14 - Electric Literature
7 Newsletters That Will Help Get Your Book Published
Learn how to find an agent, write query emails, navigate contracts, and more
Mar 24 - Samantha Paige Rosen
DON'T MISS OUT
What we publish
Poetry Plays
Writing submissions
Artwork Submissions
Philip Larkin Prize
THE POMEGRANATE LONDON
Stories, essays & poems on artists, about the pomegranate magazine.
The Pomegranate London is a biannual printed art and literary magazine featuring short stories, poems and essays on artists. Founded in July 2020, The Pomegranate London seeks to publish and promote innovative, fresh and experimental new work from established and emerging writers and artists from the UK and internationally. The magazine may also occasionally republish thought-provoking stories, poems and essays that have lapsed out of print.
All work featured in the magazine celebrate individuals who create, practice, live and express art in its many diverse forms and settings. Each issue will include a selection of artwork, poetry, fiction, essays, and author interviews.
ZERLINA MASTIN (founder)
Zerlina designs and edits The Pomegranate London . With a BA from the Royal Academy of Dance, her non-fiction work has been published by Dance Books Ltd. She now writes short stories and is completing a novel.
Adam won the TLC Pen Factor Writing Competition in 2018 with his story Play. His work was chosen for Kit de Waal's anthology Common People . Adam is currently writing a novel and is represented by Jo Unwin Literary Agency. His non-fiction book The Correct Order of Biscuits was published in 2020 by Trapeze.
SUZIE SAMANT
Suzie is a Creative Consultant in the TV industry, and an award-nominated Voice Actor. After many years writing factual scripts for primetime shows, she began writing fiction and was recently shortlisted for the Bridport Prize. She is currently working on her first short story collection.
The Pomegranate London is listed on The Writer , Christopher Fieldon and Neon Books
Copyright © 2023 The Pomegranate London - All Rights Reserved.
Enter our Poetry Theatre Competition!
If there is one we've missed, let us know here .
Genres: Fiction, Poetry, Reviews
Format: Online
About:  Publishing flash fiction, poetry, interviews, and criticism online.
Submission Window(s): 1st of February and 1st of September
Format: Print
About: 404 Ink founded in 2016 with the view that publishing could be a little louder. Their goal is to support new and emerging writers' careers and publish work that personally excites us. They believe in publishing fewer titles – books and literary magazines – and making as much noise as possible about each.
Submission Window(s):  Submissions are currently closed
The A3 Review & Press
Genres: Fiction, Poetry, Art
About: The A3 Press publishes chapbooks and The A3Review, an international literary and art magazine.
Submission Window(s):  Submissions open May 1st, 2020
Genres: Fiction, Poetry, Artwork
About:  Ambit is a 96-page quarterly literary and art magazine. It is created in London, published in the UK, and read internationally. It's available through subscription, in selected bookshops, and in libraries worldwide.
Allegro Poetry
Genres:  Poetry
Format:  Online
About:  Allegro Poetry Magazine aims to publish the best contemporary poetry. March and September issues are for general poems and June and December for poems on a set theme.
Submission Window(s):  1 March – 30 April, 1 June – 31 July, 1 September – 31 October, 1 December – 31 January.
Bare Fiction
Genres: Fiction, Poetry
Format: Print, Online
About:  Publishing new writing in an A4 magazine 3 times a year.
Belle Ombre
Genres:  Fiction, Non-fiction, Poetry
Format:  Online, Print annually
About:  Belle Ombre was founded in 2017. They are committed to publishing work by emerging writers in fiction and non-fiction, poetry and the arts, alongside well-known and experienced names.
Submission Window(s): Anytime
Genres: Non-fiction
Format:  Print
About: Brick is an international literary journal published twice a year out of Toronto. With a focus on literary non-fiction—and a willingness to stray when their hearts are taken—the magazine prizes the personal voice and celebrates life, art, and the written word with the most invigorating and challenging essays, interviews, translations, memoirs, belles lettres, and unusual musings they can get their hands-on.
Submission Window(s): September 1 – October 31, March 1 – April 30
Carve Magazine
Genres: Fiction, Non-fiction, Poetry
Format: Online, Print
About: Carve was founded in 2000 to publish short stories online and has hosted the annual Raymond Carver Short Story Contest since 2001. Print and digital quarterly issues began in 2012 and feature their signature HONEST FICTION, poetry, nonfiction, interviews, illustrations, and more. The editors, staff, and volunteers who help the magazine thrive are based all over the world.
The Cabinet of Heed
About: The Cabinet of Heed is a multi-drawered piece of furniture that grows hungry at various times of the year. The only way to sate The Cabinet's hunger is to feed it great writing.
Submission Window(s): Various times during the year
The Compass
Genres: Poetry
About: The Compass is an issue-based online poetry magazine, edited by Lindsey Holland. It is published twice a year and the content for each issue is slow-released over a ten to fourteen-day period, allowing time and space for each poem, review, and feature.
Submission Window(s):  Anytime
Ellipsis Zine
Genres: Fiction, Creative Non-fiction
About: Ellipsis Zine is an online literary magazine for beautifully written fiction & creative nonfiction. 1,000 words or fewer, any genre.
About: Their mission in two parts: 1. To curate and simplify access to powerful content for the viewing pleasure of their audience. 2. Give exposure to budding artists.
The Fiction Desk
Genres:  Short fiction
About:  The Fiction Desk is an independent publishing house based in the UK. They exist to encourage and promote new short stories, primarily through our series of new writing anthologies. They feature work from across the English-speaking world, as well as the occasional translated story.
Submission Window(s): Anytime.
The Forge Literary Magazine
About: The Forge Literary Magazine was founded by volunteers from the Fiction Forge, an international online writers' forum. They publish one short prose piece every Monday.
About:  Foxglove Journal is a new and exciting haven for poetry and short fiction. They showcase work that thrills, comforts and stimulates.
Submissions Window(s):  Submissions are currently closed.
Frogmore Papers
Genres:  Fiction, Poetry, Artwork
About: The Frogmore Press was founded by André Evans and Jeremy Page at the Frogmore Tea Rooms in Folkestone in 1983. The Press has published hundreds of writers in its now bi-annual magazine The Frogmore Papers, and also in individual collections and anthologies. Early work by numerous writers who have gone on to consolidate their reputations elsewhere appeared in the magazine.
Submission Window(s):  October 1-31 to 1-31 April
Genres: Poetry, Short Fiction, Non-fiction
Format:  Print, Online
About: From Nobel laureates to debut novelists, international translations to investigative journalism, each themed issue of  Granta  turns the attention of the world's best writers on to one aspect of the way we live now.
Submission Window(s): 19 January until 19 February 2020
About: Hobart was founded in 2001 by Aaron Burch. Initially, Hobart was a web journal, co-edited by Mike McGowan. In 2002, Aaron expanded Hobart to include an annual print issue in addition to the website.
Submission Window(s): Quarterly
Genres: Poetry, Short fiction
About: Lighthouse is a journal published quarterly to give space and support to new talent. They look to publish the best short fiction and poetry emerging from the UK writing scene.
Submission Window(s): Various times during the year.
Genres:  Short Fiction
About: The online platform accompanies the monthly print edition and is now a fully-fledged literary and creative arts platform a place for readers, writers, and the broader creative community to discuss various aspects of literature, fiction, arts and culture through features, reviews, non-themed fiction, interviews, columns and more.
The London Magazine
About: The London Magazine  is England's oldest literary periodical, with a history stretching back to 1732. Today – reinvigorated for a new century – the Magazine's essence remains unchanged: it is a home for the best writing and an indispensable feature on the British literary landscape.
The Moth Magazine
About: Founded in June 2010, The Moth is a quarterly printed arts & literature magazine featuring poetry, short fiction, and art by established and up-and-coming writers and artists.
About: Mslexia are committed to helping women writers progress and succeed, through our quarterly magazine, women's writing weekend and annual writing competitions.
The Nottingham Review
Genres:  Short Fiction, Flash Fiction
About: The Nottingham Review is an international short story and flash fiction journal, published online.
Genres:  Fiction
About: Their aim is to create a print publication that is both interesting and relevant, and encourages growth within their talented, fertile, literary underbelly. They are a platform for up-and-coming writers from all backgrounds, with a particular interest in working-class writers.
Submission Window(s): Three times a year
Genres: Fiction, Poetry, Flash
About: Popshot is an illustrated literary magazine that publishes short stories, flash fiction, and poetry from the literary new blood.
Submission Window(s): Four times a year
The Puritan
Genres:  Short Fiction, Poetry
About: The Puritan is one of Canada's premier online literary magazines. Based in Toronto, and founded in late 2006.
Genres:  Short Fiction, Poetry, Scripts, Visual Art, Experimental, Essays, Reviews
Format:  Online, Print
About: Riggwelter is a journal of creative arts founded by Amy Kinsman in 2017. It releases an issue once a month, containing poetry, short fiction, visual art, and experimental media. Riggwelter also releases reviews and essays on an as and when basis. In 2018, Riggwelter was shortlisted for a Saboteur Award for Best Magazine.
Submission Window(s): Currently closed for submissions
Genres: Fiction, Poetry, Comics
Format: Print , Online
About: STORGY seeks to publish and promote exceptional literary fiction whilst providing authors with the opportunity to reach a wider literary audience.
About: Twice a year they produce a print issue containing remarkable new short stories and poetry from all around the world, alongside essays and interviews with authors and others.
Genres: Short Fiction, Non-fiction, Poetry, Artwork, Flash
About: Spry is a literary journal that features undiscovered and established writers' concise, experimental, hybrid, modern, vintage or just plain vulnerable writing.
The Stinging Fly
Genres: Short Fiction, Poetry
About: The Stinging Fly magazine was established in 1997 to seek out, publish and promote the very best new Irish and international writing.
Submission Window(s): December 2nd 2019 until midnight on January 16th 2020.
Token Magazine
About: TOKEN Magazine is a bi-annual literature and arts print magazine which launched in May 2017. The name comes from the experience of tokenism that underrepresented groups often face. This includes people of colour, LGBT+, those with disabilities, and other minority groups.
Submission Window(s): Submissions are currently closed
Untitled: Voices
Genres :  Fiction, Poetry, Articles, Essays, Experimental Writing
Format : Online
About : Untitled: Voices is an online journal working to amplify the work done by underrepresented writers around the world.
Submission Window(s) : Submissions are open until March 19.
Wasafiri Magazine
Genres: Fiction, Poetry, Academic Articles, Essays, Interviews, Book Reviews
About: Wasafirihas become the UK's leading magazine for international contemporary writing. Launched in 1984, it is now renowned for publishing some of the world's most distinguished writers including Chinua Achebe, Kamau Brathwaite, Anita and Kiran Desai, Sam Selvon, Nadine Gordimer, Abdulrazak Gurnah,  Ngugi wa Thiong'o, Michael Ondaatje, Vikram Seth, Nayantara Sahgal, Gillian Slovo and Ben Okri amongst many others.
Submission Window(s): 6 January 2020 to 8 May 2020.
The White Review
Genres:  Fiction, Poetry, Essays
About: The White Review is an arts and literature quarterly magazine, with triannual print and monthly online editions. The magazine launched in February 2011 to provide 'a space for a new generation to express itself unconstrained by form, subject or genre', and publishes fiction, essays, interviews with writers and artists, poetry, and series of artworks.
Submission Window(s): 1 March 2020, and close on 1 June 2020.
Genres: Short Fiction
About: Publishes very short fiction of under 1000 words.
Visual Verse
Genres: Short fiction, Non-fiction, Poetry, Artwork
About: Each month they supply a compelling image and invite writers – published or unpublished – to submit a piece in response.
Submission Window(s): Monthly
About: Wildness was founded by Michelle Tudor and Peter Barnfather in 2015, and operates as an imprint of Platypus Press.
Privacy Overview

We publish literary writing of the highest quality. We look for poetry and short fiction that startles and entertains us. Reviews, essays, memoir pieces and features should be erudite, lucid and incisive. We are obviously interested in writing that has a London focus, but not exclusively so, since London is a world city with international concerns.
Please refer to The London Magazine before you submit work, so that you can see the type of material we publish.
Submissions will not be read if they stray over the word limits, or if they are not presented according to our submission guidelines.
All submissions sent to The London Magazine must never have been published, self-published, published on any website, blog or online forum, broadcast nor winning or placed (as in 2nd, 3rd, runner up etc) in any competition.
When Submitting Your Entry
Due to the volume of submissions, it may take some time before you receive a response. We do read and reply to every submission.
Postal submissions are accepted but please note that submissions via this portal are preferred.
Postal Address:
The London Magazine 11 Queen's Gate London SW7 5EL
Please note that we can no longer return manuscripts to the sender.
Publication in The London Magazine will include all, if not some of the following formats: print version in the relevant issue of The London Magazine , eBook Edition (Kindle) and on our The London Magazine App as well as on thelondonmagazine.org . Please note that your work may be selected for online publication only.
Non-fiction pieces should be between 800 and 2,000 words. Single inverted commas should be used for all quotes/speech. Titles of works including books, plays, film and paintings should be in italics.
Poetry should display a commitment to the ultra specificities of language, and show a refined sense of simile and metaphor. The structure should be tight and exact. Poems should be no longer than 40 lines and no more than 6 poems should be submitted at once.
N.B. If Submitting multiple poems, these should be collated into one document. Multiple document submissions will not be read.
The London Magazine has published short stories by some of the most well-respected literary figures over the course of long history, from Jean Rhys to Raymond Carver and V. S. Pritchett. Our annual Short Story Competition seeks out new voices to join them.
Established to encourage emerging literary talent, the award provides an opportunity for publication and recognition, as well as rewarding imagination, originality and creativity. The London Magazine is taking submissions for previously unpublished short stories that do not exceed the maximum of 2,500 words , from writers across the world.
We are delighted to announce that the stories will be judged by: Tom Conaghan, Eley Williams, R.Z Baschir and Andrew Holgate.
The story that wins first place will be published in a future print edition of The London Magazine . The second and third place stories will be published on our website. Prize winners will also receive cash prizes (see below), and will be celebrated at a prize-giving event in late summer.
Information:
Entry fee: £10 per short story | Subsequent entries: £5 per story
Student/Low Income entry: £5 per story (entrants must submit their stories with a valid university email address / proof of receipt of benefits.)
Note: There is no limit to the number of entries you can submit.
Opening date: 5th May 2023 DEADLINE: 5th July 2023 First Prize: £500 Second Prize: £300 Third Prize: £200
The London Magazine will have the unrestricted right to publish winning submissions (including runners up) in the magazine and online.
Subsequent entries should be submitted separately in individual entry forms through Submittable and not in the same document.
Make sure to include your completed entry form with your submission if submitting by any means other than Submittable. This can be downloaded from our website and sent to us by email or post.
Please read our competition rules carefully before entering. If you have any questions, please contact Jamie at [email protected]