Link to facebook
Link to linkedin
Link to twitter
Link to youtube
Writing Tips
5 Reasons the Literature Review Is Crucial to Your Paper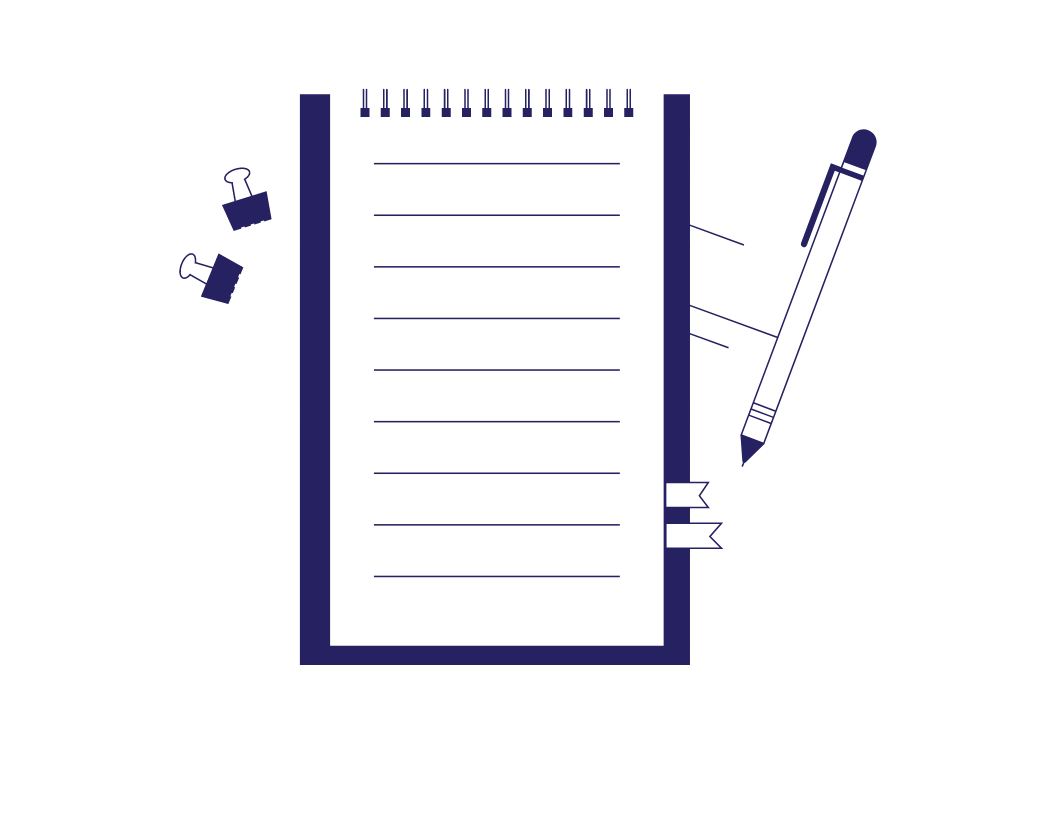 3-minute read
People often treat writing the literature review in an academic paper as a formality. Usually, this means simply listing various studies vaguely related to their work and leaving it at that.
But this overlooks how important the literature review is to a well-written experimental report or research paper. As such, we thought we'd take a moment to go over what a literature review should do and why you should give it the attention it deserves.
What Is a Literature Review?
Common in the social and physical sciences, but also sometimes required in the humanities, a literature review is a summary of past research in your subject area.
Sometimes this is a standalone investigation of how an idea or field of inquiry has developed over time. However, more usually it's the part of an academic paper, thesis or dissertation that sets out the background against which a study takes place.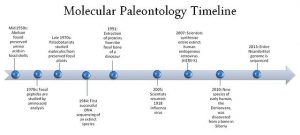 There are several reasons why we do this.
Reason #1: To Demonstrate Understanding
In a college paper, you can use a literature review to demonstrate your understanding of the subject matter. This means identifying, summarizing and critically assessing past research that is relevant to your own work.
Reason #2: To Justify Your Research
The literature review also plays a big role in justifying your study and setting your research question . This is because examining past research allows you to identify gaps in the literature, which you can then attempt to fill or address with your own work.
Find this useful?
Subscribe to our newsletter and get writing tips from our editors straight to your inbox.
Reason #3: Setting a Theoretical Framework
It can help to think of the literature review as the foundations for your study, since the rest of your work will build upon the ideas and existing research you discuss therein.
A crucial part of this is formulating a theoretical framework , which comprises the concepts and theories that your work is based upon and against which its success will be judged.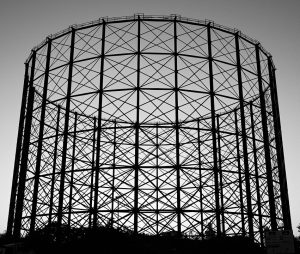 Reason #4: Developing a Methodology
Conducting a literature review before beginning research also lets you see how similar studies have been conducted in the past. By examining the strengths and weaknesses of existing research, you can thus make sure you adopt the most appropriate methods, data sources and analytical techniques for your own work.
Reason #5: To Support Your Own Findings
The significance of any results you achieve will depend to some extent on how they compare to those reported in the existing literature. When you come to write up your findings, your literature review will therefore provide a crucial point of reference.
If your results replicate past research, for instance, you can say that your work supports existing theories. If your results are different, though, you'll need to discuss why and whether the difference is important.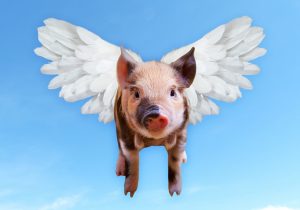 Share this article:
Post A New Comment
Get help from a language expert. Try our proofreading services for free.
Grammar tips: dangling and misplaced modifiers.
In the grammar world, positioning is everything. The wrong word in the wrong place can change the...
How to Organize References Easily Using ChatGPT
Putting together a reference list is an important and necessary part of writing a paper,...
How to Create a Study Plan Using ChatGPT
Perhaps you don't even have to imagine the scenario: you have exams coming up and...
How to Cite a Dataset in Harvard Referencing
If you retrieve information from a dataset for your paper, you need to cite the...
4-minute read
What Is the Plural of Quiz?
Whether you're in class, at the pub, or watching TV, you're likely to find yourself...
5-minute read
A Student's Guide to Using ChatGPT
The emergence of AI-powered chatbots has led us all to wonder how we could use...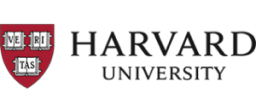 Make sure your writing is the best it can be with our expert English proofreading and editing.
International Journal of Computer Trends and Technology
How to Cite?
Srinivasan Sridharan, "A Literature Review of Network Function Virtualization (NFV) in 5G Networks," International Journal of Computer Trends and Technology , vol. 68, no. 10, pp. 49-55, 2020. Crossref, 10.14445/22312803/IJCTT-V68I10P109
Abstract Network Function Virtualization (NFV), a crucial enabling technology for new-generation networks (5G), offers an efficient platform for network users and providers to optimize resource utilization. This survey paper provides a detailed outline of the scope of 5G networks and NFV in 5G. It presents the fundamentals of 5G networks. It investigates various studies conducted on NFV and explores the significant findings and recommendations provided in these works. It also presents a comparative study of existing works pertaining to this research region for analyzing the technical gaps still prevailing in the domain. The paper provides the major gaps in existing studies for developing better techniques and taking suitable steps to support future applications in 5G networks.
Reference [1] Akpakwu, G. A., Silva, B. J., Hancke, G. P., & Abu-Mahfouz, A. M. (2017). "A survey on 5G networks for the Internet of Things: Communication technologies and challenges" IEEE Access, 6, 3619-3647. [2] Agiwal, M., Roy, A., & Saxena, N. (2016). "Next-generation 5G wireless networks: A comprehensive survey". IEEE Communications Surveys & Tutorials, 18(3), 1617-1655. [3] Osseiran, A., Boccardi, F., Braun, V., Kusume, K., Marsch, P., Maternia, M., ... & Tullberg, H. (2014). "Scenarios for 5G mobile and wireless communications: the vision of the METIS project". IEEE communications magazine, 52(5), 26-35. [4] Ateya, A. A., Muthanna, A., Makolkina, M., & Koucheryavy, A. (2018, November). "Study of 5G services standardization: specifications and requirements". In 2018 10th International Congress on Ultra Modern Telecommunications and Control Systems and Workshops (ICUMT) (pp. 1-6). IEEE. [5] Yassein, M. B., Aljawarneh, S., & Al-Sadi, A. (2017, November). "Challenges and features of IoT communications in 5G networks". In 2017 International Conference on Electrical and Computing Technologies and Applications (ICECTA) (pp. 1-5). IEEE. [6] Liang, C., & Yu, F. R. (2015). "Wireless virtualization for next-generation mobile-cellular networks". IEEE wireless communications, 22(1), 61-69. [7] Abdelwahab, S., Hamdaoui, B., Guizani, M., & Znati, T. (2016). Network function virtualization in 5G. IEEE Communications Magazine, 54(4), 84-91. [8] Chatras, B., Kwong, U. S. T., & Bihannic, N. (2017, March). "NFV enabling network slicing for 5G". In 2017 20th Conference on Innovations in Clouds, Internet and Networks (ICIN) (pp. 219-225). IEEE. [9] Sackl, A., Zwickl, P., & Reichl, P. (2013, October). "The trouble with a choice: An empirical study to investigate the influence of charging strategies and content selection on QoE". In Proceedings of the 9th International Conference on Network and Service Management (CNSM 2013) (pp. 298-303). IEEE. [10] Andrews, J. G., Buzzi, S., Choi, W., Hanly, S. V., Lozano, A., Soong, A. C., & Zhang, J. C. (2014). "What will 5G be?." IEEE Journal on selected areas in communications, 32(6), 1065-1082. [11] Ahmad, A., Atzori, L., & Martini, M. G. (2017, May). "Qualia: A multilayer solution for QoE passive monitoring at the user terminal". In 2017 IEEE International Conference on Communications (ICC) (pp. 1-6). IEEE. [12] [Tselios, C., & Tsolis, G. (2016, October). "On QoE-awareness through virtualized probes in 5G networks." In 2016 IEEE 21st International Workshop on Computer-Aided Modelling and Design of Communication Links and Networks (CAMAD) (pp. 159-164). IEEE. [13] [Ahmad, A., Floris, A., & Atzori, L. (2017, June). "Towards QoE monitoring at user terminal: A monitoring approach based on quality degradation". In 2017 IEEE International Symposium on Broadband Multimedia Systems and Broadcasting (BMSB) (pp. 1-6). IEEE. [14] Kim, D., & Kim, S. (2019). "Network slicing as enablers for 5G services: state of the art and challenges for the mobile industry". Telecommunication Systems, 71(3), 517-527. [15] Yousaf, F. Z., Gramaglia, M., Friderikos, V., Gajic, B., von Hugo, D., Sayadi, B., ... & Crippa, M. R. (2017, May). "Network slicing with flexible mobility and QoS/QoE support for 5G Networks". In 2017 IEEE International Conference on Communications Workshops (ICC Workshops) (pp. 1195-1201). IEEE. [16] Yousaf, F. Z., Bredel, M., Schaller, S., & Schneider, F. (2017). "NFV and SDN—Key technology enablers for 5G networks". IEEE Journal on Selected Areas in Communications, 35(11), 2468-2478. [17] Zhou, X., Li, R., Chen, T., & Zhang, H. (2016). "Network slicing as a service: enabling enterprises` own software-defined cellular networks." IEEE Communications Magazine, 54(7), 146-153. [18] De Domenico, A., Liu, Y. F., & Yu, W. (2020). "Optimal Virtual Network Function Deployment for 5G Network Slicing in a Hybrid Cloud Infrastructure". IEEE Transactions on Wireless Communications. [19] Cao, J., Zhang, Y., An, W., Chen, X., Sun, J., & Han, Y. (2017). "VNF-FG design and VNF placement for 5G mobile networks". Science China Information Sciences, 60(4), 040302. [20] Wang, X., Xu, C., Zhao, G., & Yu, S. (2017). Tuna: "An efficient and practical scheme for wireless access points in 5G networks virtualization". IEEE Communications Letters, 22(4), 748-751. [21] Feng, Z., Qiu, C., Feng, Z., Wei, Z., Li, W., & Zhang, P. (2015). "An effective approach to 5G: Wireless network virtualization". IEEE Communications Magazine, 53(12), 53-59. [22] Qiu, Y., Zhang, H., Long, K., Sun, H., Li, X., & Leung, V. C. (2017, October). "Improving the handover of 5G networks by network function virtualization and fog computing". In 2017 IEEE/CIC International Conference on Communications in China (ICCC) (pp. 1-5). IEEE. [23] Ordonez-Lucena, J., Ameigeiras, P., Lopez, D., Ramos-Munoz, J. J., Lorca, J., & Folgueira, J. (2017). "Network slicing for 5G with SDN/NFV: Concepts, architectures, and challenges". IEEE Communications Magazine, 55(5), 80-87. [24] Rost, P., Mannweiler, C., Michalopoulos, D. S., Sartori, C., Sciancalepore, V., Sastry, N., ... & Aziz, D. (2017). "Network slicing to enable scalability and flexibility in 5G mobile networks." IEEE Communications Magazine, 55(5), 72-79. [25] Al-Quzweeni, A. N., Lawey, A. Q., Elgorashi, T. E., & Elmirghani, J. M. (2019). "Optimized energy-aware 5G network function virtualization." IEEE Access, 7, 44939-44958. [26] Pedreno-Manresa, J. J., Khodashenas, P. S., Siddiqui, M. S., & Pavon-Marino, P. (2017, July). "Dynamic QoS/QoE assurance in realistic NFV-enabled 5G access networks". In the 2017 19th international conference on transparent optical networks (ICTON) (pp. 1-4). IEEE. [27] Akyildiz, I. F., Wang, P., & Lin, S. C. (2016). SoftWater: "Software-defined networking for next-generation underwater communication systems". Ad Hoc Networks, 46, 1-11. [28] Afolabi, I., Bagaa, M., Taleb, T., & Flinck, H. (2017, September). "End-to-end network slicing is enabled through network function virtualization". In 2017 IEEE Conference on Standards for Communications and Networking (CSCN) (pp. 30-35). IEEE [29] Akyildiz, I. F., Wang, P., & Lin, S. C. (2015). "software: A software-defined networking architecture for 5G wireless systems". Computer Networks, 85, 1-18. [30] Cheng, X., Wu, Y., Min, G., & Zomaya, A. Y. (2018). "Network function virtualization in dynamic networks: A stochastic perspective". IEEE Journal on Selected Areas in Communications, 36(10), 2218-2232. [31] Sridharan, S.(2018). "Systems and methods for authorization and Srinivasan Sridharan. / IJCTT, 68(10), 49-55, 2020 55 billing of users for wireless charging". U.S. Patent No.9,972,037. Washington, DC: U.S. Patent and Trademark Office. [32] Sridharan, S.(2016). "Ue initiated the evolved packet core (epc) and ip multimedia subsystem (ims) network usage optimization algorithm for lte capable smartphones connected to wireless lan (wi-fi) network". U.S. Patent No.20160088677A1. Washington, DC: U.S. Patent and Trademark Office. [33] Sridharan, S.(2016). "Network initiated an evolved packet core (epc) and ip multimedia subsystem (ims) network usage optimization algorithm for lte capable smartphones connected to wireless lan (wi-fi) network". U.S. Patent No.20160088678A1. Washington, DC: U.S. Patent and Trademark Office.
Keywords 5G, Cloud Computing, NFV, SDN, VNF
How To Write An A-Grade Literature Review
3 straightforward steps (with examples) + free template.
By: Derek Jansen (MBA) | Expert Reviewed By: Dr. Eunice Rautenbach | October 2019
Quality research is about building onto the existing work of others , "standing on the shoulders of giants", as Newton put it. The literature review chapter of your dissertation, thesis or research project is where you synthesise this prior work and lay the theoretical foundation for your own research.
Long story short, this chapter is a pretty big deal, which is why you want to make sure you get it right . In this post, I'll show you exactly how to write a literature review in three straightforward steps, so you can conquer this vital chapter (the smart way).
Overview: The Literature Review Process
Understanding the " why "
Finding the relevant literature
Cataloguing and synthesising the information
Outlining & writing up your literature review
Example of a literature review
But first, the "why"…
Before we unpack how to write the literature review chapter, we've got to look at the why . To put it bluntly, if you don't understand the function and purpose of the literature review process, there's no way you can pull it off well. So, what exactly is the purpose of the literature review?
Well, there are (at least) four core functions:
For you to gain an understanding (and demonstrate this understanding) of where the research is at currently, what the key arguments and disagreements are.
For you to identify the gap(s) in the literature and then use this as justification for your own research topic.
To help you build a conceptual framework for empirical testing (if applicable to your research topic).
To inform your methodological choices and help you source tried and tested questionnaires (for interviews ) and measurement instruments (for surveys ).
Most students understand the first point but don't give any thought to the rest. To get the most from the literature review process, you must keep all four points front of mind as you review the literature (more on this shortly), or you'll land up with a wonky foundation.
Okay – with the why out the way, let's move on to the how . As mentioned above, writing your literature review is a process, which I'll break down into three steps:
Finding the most suitable literature
Understanding , distilling and organising the literature
Planning and writing up your literature review chapter
Importantly, you must complete steps one and two before you start writing up your chapter. I know it's very tempting, but don't try to kill two birds with one stone and write as you read. You'll invariably end up wasting huge amounts of time re-writing and re-shaping, or you'll just land up with a disjointed, hard-to-digest mess . Instead, you need to read first and distil the information, then plan and execute the writing.
Step 1: Find the relevant literature
Naturally, the first step in the literature review journey is to hunt down the existing research that's relevant to your topic. While you probably already have a decent base of this from your research proposal , you need to expand on this substantially in the dissertation or thesis itself.
Essentially, you need to be looking for any existing literature that potentially helps you answer your research question (or develop it, if that's not yet pinned down). There are numerous ways to find relevant literature, but I'll cover my top four tactics here. I'd suggest combining all four methods to ensure that nothing slips past you:
Method 1 – Google Scholar Scrubbing
Google's academic search engine, Google Scholar , is a great starting point as it provides a good high-level view of the relevant journal articles for whatever keyword you throw at it. Most valuably, it tells you how many times each article has been cited, which gives you an idea of how credible (or at least, popular) it is. Some articles will be free to access, while others will require an account, which brings us to the next method.
Method 2 – University Database Scrounging
Generally, universities provide students with access to an online library, which provides access to many (but not all) of the major journals.
So, if you find an article using Google Scholar that requires paid access (which is quite likely), search for that article in your university's database – if it's listed there, you'll have access. Note that, generally, the search engine capabilities of these databases are poor, so make sure you search for the exact article name, or you might not find it.
Method 3 – Journal Article Snowballing
At the end of every academic journal article, you'll find a list of references. As with any academic writing, these references are the building blocks of the article, so if the article is relevant to your topic, there's a good chance a portion of the referenced works will be too. Do a quick scan of the titles and see what seems relevant, then search for the relevant ones in your university's database.
Method 4 – Dissertation Scavenging
Similar to Method 3 above, you can leverage other students' dissertations. All you have to do is skim through literature review chapters of existing dissertations related to your topic and you'll find a gold mine of potential literature. Usually, your university will provide you with access to previous students' dissertations, but you can also find a much larger selection in the following databases:
Open Access Theses & Dissertations
Stanford SearchWorks
Keep in mind that dissertations and theses are not as academically sound as published, peer-reviewed journal articles (because they're written by students, not professionals), so be sure to check the credibility of any sources you find using this method. You can do this by assessing the citation count of any given article in Google Scholar. If you need help with assessing the credibility of any article, or with finding relevant research in general, you can chat with one of our Research Specialists .
Alright – with a good base of literature firmly under your belt, it's time to move onto the next step.
Need a helping hand?
Step 2: Log, catalogue and synthesise
Once you've built a little treasure trove of articles, it's time to get reading and start digesting the information – what does it all mean?
While I present steps one and two (hunting and digesting) as sequential, in reality, it's more of a back-and-forth tango – you'll read a little , then have an idea, spot a new citation, or a new potential variable, and then go back to searching for articles. This is perfectly natural – through the reading process, your thoughts will develop , new avenues might crop up, and directional adjustments might arise. This is, after all, one of the main purposes of the literature review process (i.e. to familiarise yourself with the current state of research in your field).
As you're working through your treasure chest, it's essential that you simultaneously start organising the information. There are three aspects to this:
Logging reference information
Building an organised catalogue
Distilling and synthesising the information
I'll discuss each of these below:
2.1 – Log the reference information
As you read each article, you should add it to your reference management software. I usually recommend Mendeley for this purpose (see the Mendeley 101 video below), but you can use whichever software you're comfortable with. Most importantly, make sure you load EVERY article you read into your reference manager, even if it doesn't seem very relevant at the time.
2.2 – Build an organised catalogue
In the beginning, you might feel confident that you can remember who said what, where, and what their main arguments were. Trust me, you won't. If you do a thorough review of the relevant literature (as you must!), you're going to read many, many articles, and it's simply impossible to remember who said what, when, and in what context . Also, without the bird's eye view that a catalogue provides, you'll miss connections between various articles, and have no view of how the research developed over time. Simply put, it's essential to build your own catalogue of the literature.
I would suggest using Excel to build your catalogue, as it allows you to run filters, colour code and sort – all very useful when your list grows large (which it will). How you lay your spreadsheet out is up to you, but I'd suggest you have the following columns (at minimum):
Author, date, title – Start with three columns containing this core information. This will make it easy for you to search for titles with certain words, order research by date, or group by author.
Categories or keywords – You can either create multiple columns, one for each category/theme and then tick the relevant categories, or you can have one column with keywords.
Key arguments/points – Use this column to succinctly convey the essence of the article, the key arguments and implications thereof for your research.
Context – Note the socioeconomic context in which the research was undertaken. For example, US-based, respondents aged 25-35, lower- income, etc. This will be useful for making an argument about gaps in the research.
Methodology – Note which methodology was used and why. Also, note any issues you feel arise due to the methodology. Again, you can use this to make an argument about gaps in the research.
Quotations – Note down any quoteworthy lines you feel might be useful later.
Notes – Make notes about anything not already covered. For example, linkages to or disagreements with other theories, questions raised but unanswered, shortcomings or limitations, and so forth.
If you'd like, you can try out our free catalog template here (see screenshot below).
2.3 – Digest and synthesise
Most importantly, as you work through the literature and build your catalogue, you need to synthesise all the information in your own mind – how does it all fit together? Look for links between the various articles and try to develop a bigger picture view of the state of the research. Some important questions to ask yourself are:
What answers does the existing research provide to my own research questions?
Which points do the researchers agree (and disagree) on?
How has the research developed over time?
Where do the gaps in the current research lie?
To help you develop a big-picture view and synthesise all the information, you might find mind mapping software such as Freemind useful. Alternatively, if you're a fan of physical note-taking, investing in a large whiteboard might work for you.
Step 3: Outline and write it up!
Once you're satisfied that you have digested and distilled all the relevant literature in your mind, it's time to put pen to paper (or rather, fingers to keyboard). There are two steps here – outlining and writing:
3.1 – Draw up your outline
Having spent so much time reading, it might be tempting to just start writing up without a clear structure in mind. However, it's critically important to decide on your structure and develop a detailed outline before you write anything. Your literature review chapter needs to present a clear, logical and an easy to follow narrative – and that requires some planning. Don't try to wing it!
Naturally, you won't always follow the plan to the letter, but without a detailed outline, you're more than likely going to end up with a disjointed pile of waffle , and then you're going to spend a far greater amount of time re-writing, hacking and patching. The adage, "measure twice, cut once" is very suitable here.
In terms of structure, the first decision you'll have to make is whether you'll lay out your review thematically (into themes) or chronologically (by date/period). The right choice depends on your topic, research objectives and research questions, which we discuss in this article .
Once that's decided, you need to draw up an outline of your entire chapter in bullet point format. Try to get as detailed as possible, so that you know exactly what you'll cover where, how each section will connect to the next, and how your entire argument will develop throughout the chapter. Also, at this stage, it's a good idea to allocate rough word count limits for each section, so that you can identify word count problems before you've spent weeks or months writing!
PS – check out our free literature review chapter template…
3.2 – Get writing
With a detailed outline at your side, it's time to start writing up (finally!). At this stage, it's common to feel a bit of writer's block and find yourself procrastinating under the pressure of finally having to put something on paper. To help with this, remember that the objective of the first draft is not perfection – it's simply to get your thoughts out of your head and onto paper, after which you can refine them. The structure might change a little, the word count allocations might shift and shuffle, and you might add or remove a section – that's all okay. Don't worry about all this on your first draft – just get your thoughts down on paper.
Once you've got a full first draft (however rough it may be), step away from it for a day or two (longer if you can) and then come back at it with fresh eyes. Pay particular attention to the flow and narrative – does it fall fit together and flow from one section to another smoothly? Now's the time to try to improve the linkage from each section to the next, tighten up the writing to be more concise, trim down word count and sand it down into a more digestible read.
Once you've done that, give your writing to a friend or colleague who is not a subject matter expert and ask them if they understand the overall discussion. The best way to assess this is to ask them to explain the chapter back to you. This technique will give you a strong indication of which points were clearly communicated and which weren't. If you're working with Grad Coach, this is a good time to have your Research Specialist review your chapter.
Finally, tighten it up and send it off to your supervisor for comment. Some might argue that you should be sending your work to your supervisor sooner than this (indeed your university might formally require this), but in my experience, supervisors are extremely short on time (and often patience), so, the more refined your chapter is, the less time they'll waste on addressing basic issues (which you know about already) and the more time they'll spend on valuable feedback that will increase your mark-earning potential.
Literature Review Example
In the video below, we unpack an actual literature review so that you can see how all the core components come together in reality.
Let's Recap
In this post, we've covered how to research and write up a high-quality literature review chapter. Let's do a quick recap of the key takeaways:
It is essential to understand the WHY of the literature review before you read or write anything. Make sure you understand the 4 core functions of the process.
The first step is to hunt down the relevant literature . You can do this using Google Scholar, your university database, the snowballing technique and by reviewing other dissertations and theses.
Next, you need to log all the articles in your reference manager , build your own catalogue of literature and synthesise all the research.
Following that, you need to develop a detailed outline of your entire chapter – the more detail the better. Don't start writing without a clear outline (on paper, not in your head!)
Write up your first draft in rough form – don't aim for perfection. Remember, done beats perfect.
Refine your second draft and get a layman's perspective on it . Then tighten it up and submit it to your supervisor.
Psst… there's more (for free)
This post is part of our dissertation mini-course, which covers everything you need to get started with your dissertation, thesis or research project. 
You Might Also Like:
34 Comments
Thank you very much. This page is an eye opener and easy to comprehend.
This is awesome!
I wish I come across GradCoach earlier enough.
But all the same I'll make use of this opportunity to the fullest.
Thank you for this good job.
Keep it up!
You're welcome, Yinka. Thank you for the kind words. All the best writing your literature review.
Thank you for a very useful literature review session. Although I am doing most of the steps…it being my first masters an Mphil is a self study and one not sure you are on the right track. I have an amazing supervisor but one also knows they are super busy. So not wanting to bother on the minutae. Thank you.
You're most welcome, Renee. Good luck with your literature review 🙂
This has been really helpful. Will make full use of it. 🙂
Thank you Gradcoach.
Really agreed. Admirable effort
thank you for this beautiful well explained recap.
Thank you so much for your guide of video and other instructions for the dissertation writing.
It is instrumental. It encouraged me to write a dissertation now.
Thank you the video was great – from someone that knows nothing thankyou
an amazing and very constructive way of presetting a topic, very useful, thanks for the effort,
It is timely
It is very good video of guidance for writing a research proposal and a dissertation. Since I have been watching and reading instructions, I have started my research proposal to write. I appreciate to Mr Jansen hugely.
I learn a lot from your videos. Very comprehensive and detailed.
Thank you for sharing your knowledge. As a research student, you learn better with your learning tips in research
I was really stuck in reading and gathering information but after watching these things are cleared thanks, it is so helpful.
Really helpful, Thank you for the effort in showing such information
This is super helpful thank you very much.
Thank you for this whole literature writing review.You have simplified the process.
I'm so glad I found GradCoach. Excellent information, Clear explanation, and Easy to follow, Many thanks Derek!
You're welcome, Maithe. Good luck writing your literature review 🙂
Thank you Coach, you have greatly enriched and improved my knowledge
Great piece, so enriching and it is going to help me a great lot in my project and thesis, thanks so much
This is THE BEST site for ANYONE doing a masters or doctorate! Thank you for the sound advice and templates. You rock!
Thanks, Stephanie 🙂
This is mind blowing, the detailed explanation and simplicity is perfect.
I am doing two papers on my final year thesis, and I must stay I feel very confident to face both headlong after reading this article.
thank you so much.
if anyone is to get a paper done on time and in the best way possible, GRADCOACH is certainly the go to area!
This is very good video which is well explained with detailed explanation
Thank you excellent piece of work and great mentoring
Thanks, it was useful
Thank you very much. the video and the information were very helpful.
Good morning scholar. I'm delighted coming to know you even before the commencement of my dissertation which hopefully is expected in not more than six months from now. I would love to engage my study under your guidance from the beginning to the end. I love to know how to do good job
Thank you so much Derek for such useful information on writing up a good literature review. I am at a stage where I need to start writing my one. My proposal was accepted late last year but I honestly did not know where to start
Like the name of your YouTube implies you are GRAD (great,resource person, about dissertation). In short you are smart enough in coaching research work.
Submit a Comment Cancel reply
Your email address will not be published. Required fields are marked *
Save my name, email, and website in this browser for the next time I comment.
Welcome to Student Learning Te Taiako
Reviewing the literature.
At postgraduate level, effective reading involves paraphrasing, synthesising, and acknowledging sources so that you maintain academic integrity.
Understand what the expectations are for your level of study. The Literature Review pdf 469KB handout summarises the functions and the reading process for a literature review. The video below explains how to write a literature review and examines which elements are required.
Literature review
You may find writing an annotated bibliography pdf 542KB is a useful way to gather all your thoughts on different pieces of literature you've read.
When you start reading, you will also need to start processing the ideas and presenting them along with your analysis. It is important to be able to identify what ideas are from your readings and appropriately acknowledge those to avoid plagiarism. Our Avoiding Plagiarism pdf 553KB handout answers some questions you may have about plagiarism.
Find out more about plagiarism and how to avoid it .
One main skill you need to develop is paraphrasing (explaining ideas in your own words). Have a look at our Effective Paraphrasing pdf 395KB handout to see how you can do this. You may also want to refer to our Reporting Verbs pdf 656KB handout to learn the different verbs or action words you can use to report on ideas from your readings. You can also refer to the Academic Phrasebank from University of Manchester.
Appropriately acknowledging your sources means you are showing academic integrity. In the video below hear what some students say about academic integrity.
There are many different citation systems. Know which style is required for your area of study and find out how it is done. Below are links to four of the most common systems:
Chicago (author,date)
Chicago A (Footnotes)
pdf 298.8KB Annotated bibliography
pdf 856.5KB Avoiding plagiarism
pdf 186.1KB Effective paraphrasing
pdf 220.6KB Literature review
pdf 234.4KB Reporting verbs
Related links