Everyone has a story. What's yours?
New Episodes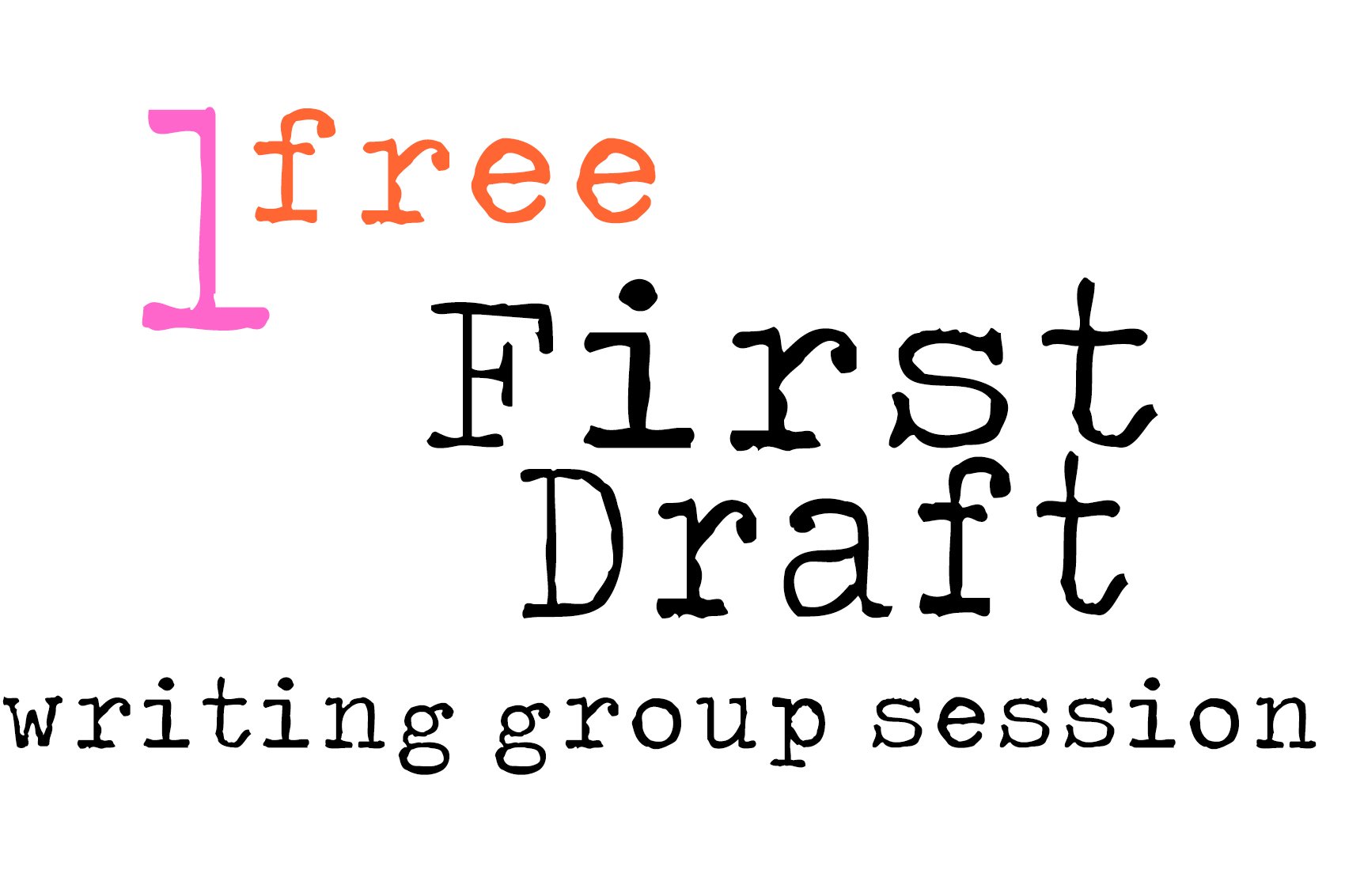 Allison Langer and Andrea Askowitz at Key Largo retreat 2023
Writing Class Radio is an award winning podcast that airs true personal stories and teaches listeners how to write their own stories. Hosts Allison + Andrea also offer private and group writing classes to help bring the personal into your writing.
If you have time and energy and don't mind rude language and rough subjects, my daughter, Andrea, has a podcast. She and Allison teach memoir, so all kinds of personal stories get told. It's called "Writing Class Radio." —Bonnie Askowitz
Full transcript of the episodes are available. Click on the Blog/Show Notes tab in the tool bar.
Episode 166: the most unique essay we've ever aired, today on our show, we bring you a story by kimberly elkins ., kimberly's story was originally published in the cincinnati review and is the most unique essay i think we've ever gotten., the use of second person point of view, a tool that typically creates distance, evokes intimacy. here, second person makes the narrator appear vulnerable. this essay is short. it's mighty. it's amazing., kimberly elkins is the author of the novel, what is visible , which was a new york times book review editors' choice and named to several best of 2014 lists. she's written for the atlantic, the new york times, the iowa review, the chicago tribune, the los angeles review of books, glamour, slice, the cincinnati review, and best new american voices . she was a finalist for the national magazine award, and has also won a new york moth storyslam. you can find her on x @goodwordgirl or on kimberlyelkins.com, episode 165: a psychiatric hospital nearly ruined my life., this episode is about how to write a near perfect essay., the story was written by banning lyon who writes about a harrowing childhood experience in a psychiatric ward. his essay was previously published in the washington post ., banning joins hosts allison and andrea for an interview to discuss his writing process, the difficult emotions writing the memoir brought up, and the cold call he made to find his agent., banning lyon is the author of the chair and the valley, which will be available june 2024. his writing has been featured in the new york times and the washington post . he currently lives in the san francisco bay area and works as a backpacking guide in yosemite national park., episode 164: can we live on through our writing, on this episode, we share a story by amy paturel . this essay is a great example of how to write about someone else while still including the narrator in a big way., paturel incorporates her husband's late wife's writing into a story that is both emotional, tender, and beautifully composed. she answers the question: can we live on through writing, amy shows us that we can live on through the notes in the margins even if those notes are never published., this story was originally published in lit hub on june 28, 2023., amy paturel's essays have appeared in the new york times, the los angeles times, the washington post, parents, health and good housekeeping, among other publications. two of her pieces have been featured in newsweek's "my turn" column, and she has won two "honorable mention" awards in asja's personal essay category., episode 163: letters to my son in prison – why writing matters., on this episode, we bring you a story by ken guidroz . ken and his son went through some very dark times, which included addiction and prison. then they started writing letters and things started to change., ken's story shows us the importance of writing and sharing stories, especially with people we either don't understand or who don't understand us. ken says writing to his son in prison ignited an honest exchange he never would have had without writing., this exchange changed their relationship forever., ken guidroz served in the ministry, leading the santa clarita church of christ and designs specialty retirement plans for companies. he is the author of beyond the 401(k): how financial advisors can grow their businesses with cash balance plans and letters to my son in prison: how a father and son found forgiveness for an unforgivable crime . ken lives in santa clarita, california with his wife. you can find him on instagram , at his website , or on substack at life, faith, and the pursuit of happiness., episode 162: do as i say not as i do, on this episode, you'll hear a story by our own allison langer . you may have read her story in huffpost , where she was published on jan 16, 2023. the story ran with this title: people say i'm a grief expert, but when my friend's husband died, i did something i deeply regret., if you are wondering how to help a friend who is grieving or have ever felt like you don't know what to say or do when someone dies, this episode will help., after you hear the story, we'll discuss one of our biggest writing tips: be the biggest asshole in a story (but not with your editor). allison's essay is a great example of writing to the why. why do we do what we do, allison langer is a miami native with a university of miami mba, as well as a writer and single mom to three children, ages 13, 16 and 18. she is a private writing coach, taught memoir writing in prison and has been published in the washington post , mutha magazine , scary mommy , ravishly , modern loss , nexttribe , and huffpost., episode 161: you look great because you've aged, on this episode, we bring you a story by our own andrea askowitz . a version of this essay was published april 2023 on cnn and titled what justine bateman gets exactly right about beauty., you'll hear tips on how to bring in outside evidence for a more effective opinion piece and how to use the news stories , popular in the media, to create a personal essay., andrea askowitz has been published in the new york times, washington post, salon, the rumpus, huffington post, glamour, aeon, the writer, manifest-station, mutha, washington post, cnn, npr, pbs, and the anthologies, looking queer, all that glitters, and stained: an anthology of writing about menstruation. she is the author of the memoir my miserable, lonely, lesbian pregnancy and the editor of badass: true stories, the double album . andrea is the executive producer and host of writing class radio , a podcast that airs true, personal stories and gives tips on how to write stories. , episode 160:, on this show, we bring you a story by student emily henderson . the story is called cliches saved my life. the whole story is 354 words. it's a lesson in going huge by going small. it's also sparks a discussion about when and when not to use cliches in your writing., emily henderson has been featured before on writing class radio: ep 144: when is a gift more than a gift that story is about living through xmas after the death of a child. it's a beautiful and sad story and one of our best stories ever. emily can write, emily henderson is a runner and writer living in santa barbara ca. she's written for scary mommy, huffpost , the santa barbara independent, and writing class radio . she is currently writing a memoir about processing the loss of her son while running every street in her city. for more from emily, you can read her substack, i'm really very literary ., full transcript of the episode is available. click on the blog/show notes tab in the tool bar., theme music is by justina shandler., writing class radio, writing class radio is a podcast of a writing class. it is for people who love stories and who get inspired by hearing other people tell their stories and who want to learn a little bit about how to write their own stories., there's no better way to understand ourselves and each other than by writing and telling our stories..
Everyone has a story. What's yours?
Past sponsors of WRITING CLASS RADIO include the following awesome businesses:

165 episodes
Writing Class Radio is for people who love true, personal stories and want to learn how to write their own stories. There's no better way to understand ourselves and each other than by writing and telling our stories. Everyone has a story. What's yours?
writing class radio andrea askowitz and allison langer
4.7 • 243 Ratings
OCT 31, 2023
The Most Unique Essay We've Ever Aired
Today on our show, we bring you a story by Kimberly Elkins. Kimberly is the author of the novel, WHAT IS VISIBLE, which was a New York Times Book Review Editors' Choice and named to several Best of 2014 lists. She's written for The Atlantic, The New York Times, The Iowa Review, The Chicago Tribune, The Los Angeles Review of Books, Glamour, Slice, The Cincinnati Review, and Best New American Voices. She was a Finalist for the National Magazine Award, and has also won a New York Moth StorySlam. You can find her on X @GoodWordGirl.  Kimberly's story was originally published in The Cincinnati Review and is the most unique essay I think we've ever gotten. It uses second person point of view and still, it's vulnerable. It's short. It's mighty. It's amazing. Writing Class Radio is hosted by Allison Langer and Andrea Askowitz. Audio production by Matt Cundill, Evan Surminski, Chloe Emond-Lane, and Aiden Glassey at the Sound Off Media Company. Theme music is by Justina Shandler. There's more writing class on our website including stories we study, editing resources, video classes, writing retreats, and live online classes. Join our writing community by following us on Patreon.  A transcript of this episode is available here. If you want to write with us every week, you can join our First Draft weekly writers groups. You have the option to join me on Tuesdays 12-1 ET and/or Thursdays with Eduardo Winck 8-9pm ET. You'll write to a prompt and share what you wrote. You can also sign up for Second Draft, which meets Thursdays 12-1 ET. This group is for writers looking for feedback on a more polished draft for publication. If you're a business owner, community activist, group that needs healing, entrepreneur and you want to help your team write better, check out all the classes we offer on our website, writingclassradio.com. Join the community that comes together for instruction, an excuse to write, and the support from other writers. To learn more, go to www.Patreon.com/writingclassradio. Or sign up HERE for First Draft for a FREE Zoom link. A new episode will drop every other WEDNESDAY.  There's no better way to understand ourselves and each other, than by writing and sharing our stories. Everyone has a story. What's yours? See Privacy Policy at https://art19.com/privacy and California Privacy Notice at https://art19.com/privacy#do-not-sell-my-info.
A Psychiatric Hospital Nearly Ruined My Life
This episode is about how to write a near perfect essay. The story was written by Banning Lyon who writes about a harrowing childhood experience in a psychiatric ward. His essay was previously published in The Washington Post. After we discuss Banning's story, you'll hear an interview with the author on what his process was like, the difficult emotions writing the memoir brought up, and the cold call he made to find his agent. Banning Lyon is the author of The Chair and The Valley, which will be available June 2024. His writing has been featured in The New York Times and The Washington Post. He currently lives in the San Francisco Bay Area and works as a backpacking guide in Yosemite National Park. Writing Class Radio is hosted by Allison Langer and Andrea Askowitz. Audio production by Matt Cundill, Evan Surminski, Chloe Emond-Lane, and Aiden Glassey at the Sound Off Media Company. Theme music is by Justina Shandler. There's more writing class on our website including stories we study, editing resources, video classes, writing retreats, and live online classes. Join our writing community by following us on Patreon.  A Transcription can be found here. If you want to write with us every week, you can join our First Draft weekly writers groups. You have the option to join me on Tuesdays 12-1 ET and/or Thursdays with Eduardo Winck 8-9pm ET. You'll write to a prompt and share what you wrote. You can also sign up for Second Draft, which meets Thursdays 12-1 ET. This group is for writers looking for feedback on a more polished draft for publication. If you're a business owner, community activist, group that needs healing, entrepreneur and you want to help your team write better, check out all the classes we offer on our website, writingclassradio.com. Join the community that comes together for instruction, an excuse to write, and the support from other writers. To learn more, go to www.Patreon.com/writingclassradio. Or sign up HERE for First Draft for a FREE Zoom link. A new episode will drop every other WEDNESDAY.  There's no better way to understand ourselves and each other, than by writing and sharing our stories. Everyone has a story. What's yours? See Privacy Policy at https://art19.com/privacy and California Privacy Notice at https://art19.com/privacy#do-not-sell-my-info.
Can We Live on Through Our Writing?
Today on our show, we bring you a story by Amy Paturel, which is a great example of how to write about someone else while still including the narrator in a big way. Paturel incorporates her husband's late wife's writing into a story that is both emotional, tender, and beautifully composed. She answers the question: Can we live on through writing? She shows us that we can live on through the notes in the margins even if those notes are never published. This story was originally published in Lit Hub on June 28, 2023. Amy Paturel's essays have appeared in The New York Times, The Los Angeles Times, The Washington Post, Parents, Health and Good Housekeeping, among other publications. Two of her pieces have been featured in Newsweek's "My Turn" column, and she has won two "honorable mention" awards in ASJA's personal essay category. Writing Class Radio is hosted by Allison Langer and Andrea Askowitz. Audio production by Matt Cundill, Evan Surminski, Chloe Emond-Lane, and Aiden Glassey at the Sound Off Media Company. Theme music is by Justina Shandler. There's more writing class on our website including stories we study, editing resources, video classes, writing retreats, and live online classes. Join our writing community by following us on Patreon.  If you want to write with us every week, you can join our First Draft weekly writers groups. You have the option to join me on Tuesdays 12-1 ET and/or Thursdays with Eduardo Winck 8-9pm ET. You'll write to a prompt and share what you wrote. You can also sign up for Second Draft, which meets Thursdays 12-1 ET. This group is for writers looking for feedback on a more polished draft for publication. If you're a business owner, community activist, group that needs healing, entrepreneur and you want to help your team write better, check out all the classes we offer on our website, writingclassradio.com. Join the community that comes together for instruction, an excuse to write, and the support from other writers. To learn more, go to www.Patreon.com/writingclassradio. Or sign up HERE for First Draft for a FREE Zoom link. A new episode will drop every other WEDNESDAY.  There's no better way to understand ourselves and each other, than by writing and sharing our stories. Everyone has a story. What's yours? See Privacy Policy at https://art19.com/privacy and California Privacy Notice at https://art19.com/privacy#do-not-sell-my-info.
Letters to My Son in Prison – Why Writing Matters.
On this episode, we bring you a story by Ken Guidroz. Ken's story shows us the importance of writing and sharing stories, especially with people we either don't understand or who don't understand us. Ken says writing to his son in prison ignited an honest exchange he never would have had without writing. This exchange changed their relationship forever. Ken Guidroz served in the ministry, leading the Santa Clarita Church of Christ and designs specialty retirement plans for companies. He is the author of Beyond the 401(k): How Financial Advisors Can Grow Their Businesses with Cash Balance Plans And Letters to My Son in Prison: How a Father and Son Found Forgiveness for an Unforgivable Crime. Ken lives in Santa Clarita, California with his wife. You can find him on Instagram, at his website, or on Substack at Life, Faith, and the Pursuit of Happiness. A Transcription of this episode is available here. Writing Class Radio is hosted by Allison Langer and Andrea Askowitz. Audio production by Matt Cundill, Evan Surminski, Chloe Emond-Lane, and Aiden Glassey at the Sound Off Media Company. Theme music is by Justina Shandler. There's more writing class on our website including stories we study, editing resources, video classes, writing retreats, and live online classes. Join our writing community by following us on Patreon.  If you want to write with us every week, you can join our First Draft weekly writers groups. You have the option to join me on Tuesdays 12-1 ET and/or Thursdays with Eduardo Winck 8-9pm ET. You'll write to a prompt and share what you wrote. You can also sign up for Second Draft, which meets Thursdays 12-1 ET. This group is for writers looking for feedback on a more polished draft for publication. If you're a business owner, community activist, group that needs healing, entrepreneur and you want to help your team write better, check out all the classes we offer on our website, writingclassradio.com. Join the community that comes together for instruction, an excuse to write, and the support from other writers. To learn more, go to www.Patreon.com/writingclassradio. Or sign up HERE for First Draft for a FREE Zoom link. A new episode will drop every other WEDNESDAY.  There's no better way to understand ourselves and each other, than by writing and sharing our stories. Everyone has a story. What's yours? See Privacy Policy at https://art19.com/privacy and California Privacy Notice at https://art19.com/privacy#do-not-sell-my-info.
Do As I Say Not As I Do
On this episode, you'll hear a story by our own Allison Langer. You may have read her story in HuffPost, where she was published on Jan 16, 2023. The story ran with this title: People Say I'm A Grief Expert, But When My Friend's Husband Died, I Did Something I Deeply Regret. If you are wondering how to help a friend who is grieving or have ever felt like you don't know what to say or do when someone dies, this episode will help. After you hear the story, we'll discuss one of our biggest writing tips: be the biggest asshole in a story (but not with your editor). Allison's essay is a great example of writing to the WHY. Why do we do what we do? Allison Langer is a Miami native with a University of Miami MBA, as well as a writer and single mom to three children, ages 13, 16 and 18. She is a private writing coach, taught memoir writing in prison and has been published in The Washington Post, Mutha Magazine, Scary Mommy, Ravishly, Modern Loss, NextTribe, and HuffPost. Allison's stories and voice can be heard on Writing Class Radio, a podcast she co-produces and co-hosts that has been downloaded more than 750,000 times. Allison is currently working on a memoir. Writing Class Radio is hosted by Allison Langer and Andrea Askowitz. Audio production by Matt Cundill, Evan Surminski, Chloe Emond-Lane, and Aiden Glassey at the Sound Off Media Company. Theme music is by Justina Shandler There's more writing class on our website including stories we study, editing resources, video classes, writing retreats, and live online classes. Join our writing community by following us on Patreon.  A Transcript of this episode is available here. If you want to write with us every week, you can join our First Draft weekly writers groups. You have the option to join me on Tuesdays 12-1 ET and/or Thursdays with Eduardo Winck 8-9pm ET. You'll write to a prompt and share what you wrote. Or Second Draft on Thursday 12-1 ET where students bring in an edited draft for feedback and help getting published. If you're a business owner, community activist, group that needs healing, entrepreneur and you want to help your team write better, check out all the classes we offer on our website, writingclassradio.com. Join the community that comes together for instruction, an excuse to write, and the support from other writers. To learn more, go to www.Patreon.com/writingclassradio. Or sign up HERE for First Draft for a FREE Zoom link. A new episode will drop every other WEDNESDAY.  There's no better way to understand ourselves and each other, than by writing and sharing our stories. Everyone has a story. What's yours? See Privacy Policy at https://art19.com/privacy and California Privacy Notice at https://art19.com/privacy#do-not-sell-my-info.
You Look Great BECAUSE You've Aged
On this episode, we bring you a story by our own Andrea Askowitz. A version of this essay was published April 2023 on CNN and titled What Justine Bateman Gets Exactly Right About Beauty. You'll hear tips on how to bring in outside evidence for a more effective opinion piece and how to use the news stories, popular in the media, to create a personal essay. Andrea Askowitz has been published in The New York Times, Salon, The Rumpus, Huffington Post, Glamour, AEON, The Writer, Manifest-Station, Mutha, Washington Post, CNN, NPR, PBS, and the anthologies, Looking Queer, All that Glitters, and forthcoming, Stained: An Anthology of Writing About Menstruation. She is the author of the memoir My Miserable, Lonely, Lesbian Pregnancy and the Editor of Badass: True Stories, The Double Album. Andrea is the Executive Producer and Host of Writing Class Radio, a podcast that airs true, personal stories and gives tips on how to write stories.  Writing Class Radio is hosted by Allison Langer and Andrea Askowitz. Audio production by Matt Cundill, Evan Surminski, Chloe Emond-Lane, and Aiden Glassey at the Sound Off Media Company. Theme music is by Justina Shandler A transcription of this episode is available here. There's more writing class on our website including stories we study, editing resources, video classes, writing retreats, and live online classes. Join our writing community by following us on Patreon.  If you want to write with us every week, you can join our First Draft weekly writers groups. You have the option to join me on Tuesdays 12-1 ET and/or Thursdays with Eduardo Winck 8-9pm ET. You'll write to a prompt and share what you wrote. Or Second Draft on Thursday 12-1 ET where students bring in an edited draft for feedback and help getting published. If you're a business owner, community activist, group that needs healing, entrepreneur and you want to help your team write better, check out all the classes we offer on our website, writingclassradio.com. Join the community that comes together for instruction, an excuse to write, and the support from other writers. To learn more, go to www.Patreon.com/writingclassradio. Or sign up HERE for First Draft for a FREE Zoom link. A new episode will drop every other WEDNESDAY.  There's no better way to understand ourselves and each other, than by writing and sharing our stories. Everyone has a story. What's yours? See Privacy Policy at https://art19.com/privacy and California Privacy Notice at https://art19.com/privacy#do-not-sell-my-info.
Customer Reviews
243 Ratings
Wonderful and engaging content and hosts
I started listening to WCR for the prison series. The episodes are released one at a time and I find myself checking back to see if the next once has come out because I have been so captivated by the previous episodes. Allison, Andrea, and Zaire are fabulous as hosts when discussing these powerful and moving stories. This is a very compelling, moving, and entertaining podcast that I highly recommend!!
I just found this podcast tonight I absolutely love it thank you! I will keep listening and maybe sign up for the class it sounds interesting.
I'm unsubscribing
I recently listened to Episode 115, titled "What I Learned from Men in Prison". The premise had so much potential to be good, highlighting the stories of men in the prison system (many of which are men of color). But this episode seriously came off as more ignorant than Piper was in Season 1 Episode 1 of Orange is the New Black. Even Piper knew better than you both. There was acknowledgement from Allison and Andrea about their privileged backgrounds and not personally knowing people in the justice system, which is fine. I'm not too versed in the world of criminal justice reform but even I know that this episode came off so insensitive and ignorant that I have no option but to unsubscribe. There's a LOT of pandering to what seems to be a wealthy, white, female audience in this episode. Allison and Andrea, instead of proclaiming that you're not "defending criminals" here, please realize that there's so much wrong with the current justice system that needs to be reformed! And when Xaire (poor Xaire) shares a bit about after a lot of inner reflection and turmoil as a young writer, he finally begins to write about his FATHER (don't y'all know how difficult it is for young men to open up about things like this?), y'all interject and say, "That's just like me, I opened up and wrote about my DOG!". THIS is why there's so much tension between white women and men of color (and people of color in general). I encourage you all to carefully consider how your stories are being framed, because this episode clearly had overtones of power imbalance and ignorance.
Top Podcasts In Education
You might also like.
Andrea Askowitz
Author & Teacher
Writing Class Radio
Everyone has a story. what's yours.
Writing Class Radio   is a podcast of a writing class.  You'll hear true, personal stories, and a little bit about how to write your own stories. Plus you'll hear all the juicy stuff that happens in writing class—resistance, crying, break-throughs, connection.
Our mission is to change the way people interact through shit-owning, wound-healing, truth-telling. There's no better way to understand ourselves and each other than by writing and telling our true personal stories.
So we invite you into our writing class.  We couldn't live without it!
Sign up to find out what's going on with future books, writing classes, and Writing Class Radio.
Publisher: Cleis Press 221 River Street, 9th floor Hoboken, NJ 07030 212-431-5455
cleispress.com
Subscribe!!