Creative Team Job Description – What Does a Creative Team Do?
The creative team is responsible for generating attention-grabbing ideas that will entice consumers in target audiences.
What is a Creative Team
In the advertising, digital or marketing sectors, the  creative team is responsible for generating attention-grabbing ideas that will entice the consumer or target audience. Members of the team work together to develop conceptual campaigns designed to stand apart from competitors.
The creative team usually consists of an established art director and a copywriter , with some companies looking for individuals who have both skill sets. However, other members involved can include web developers and editors.
Members of this team need to be confident enough to share and sell their ideas, and perceptive enough to know when to encourage others to share theirs. Team members should also be strategic in their thinking, so they can organize thoughts and develop plans to suit the expectations of the client.
Creativity is all about nurturing imagination and turning thoughts into the ideas that give a project the edge. So agencies will expect team members to have a positive approach that encourages their creativity to flourish.
Once established, the career path for creative team members is usually clear with a progression to creative director being the ultimate goal.
Typical activities For many creative teams, common activities include:
Client liaison to develop a strong understanding of client requirements and objectives
Creating ideas that can be used across various platforms to support campaigns
Staying one step ahead of competitors by researching current media trends
Inspiring younger creatives to be expressive and innovative in their ideas
Executing tasks with the flair and professionalism needed to push the agency and clients in the right direction
Skills required
A creative team will always need a wide range of design and creative capabilities. These include:
An impressive conceptual outlook and ability to produce original ideas
High-level creative thinking and the confidence to use it
Multiple disciplines embracing the various roles required throughout a project
Strong experience in relevant fields
The confidence to share and present ideas internally and externally
Motivation and the desire to execute every job to the highest standard
The ability to deliver campaigns that generate results
Excellent written and verbal communication skills
The ability to think laterally and literally
The creative team in most agencies will work regular office hours, but many will occasionally find themselves working out-of-hours. A good creative team member knows exactly how to merge their skills with the demands of a campaign, and how to inspire others to do the same.
Being part of a creative duo is an amazing place to be, whether you already have your team mate and are raring to go, or whether you are just exploring different directions for your creative career – our creative and design team can help. Looking to hire a creative team  or  want to get hired – Get in touch with us today to learn how we can help.
Creative and Brand Design
Looking for people
Looking for work
Related jobs
Senior Creative Strategist
Product Designer
Design Director
Join Cogs + today
Sign up in minutes with a dedicated contract accounts team to guide you.
Come work with us.
What do you want from your next job.
What kind of career are you hoping for? Unless you're right out of school, you've probably thought about those questions at length. We think about those things, too. So we foster a culture where people can experiment and grow. Take chances. Lose a few. Win more than occasionally. We want Creative Department to be a place that allows you to grow into the kind of creative professional you dream of becoming, and find the satisfaction, challenge and fun you hope for.
Let's connect. Send your resume to [email protected] .
Mediabistro
What Does a Creative Director Do?
View All Creative Jobs
Create Job Alerts
Resume Writing Services
Browse Courses
How to Pitch
Mastheads & Editorial Calendars
Freelancers
Freelance Services
Browse Freelance Profiles
Account Info
Sign In/Register
FAQ & Support
Sign Up for Email Alerts
Your browser is out of date :(.
Some sections of this website won't display properly in your browser. For the best experience, please update to one of the newer options below.
If you've got a eye for design and a knack for inspiring others, this vision-heavy position could be for you
"Creative director": Hey, you're creative. And you always thought you'd be good at directing stuff. But do you know what the title actually means? What skills and experience do creative director jobs require? We have answers for you.
What exactly does a creative director do?
A creative director determines the creative vision of a brand or project and manifests that vision through digital, print, and film installations and design. The job is to maintain a cohesive look and feel of a project—an advertising campaign, fashion line, video game, or magazine—by ensuring the visuals, messaging, and/or interactive and motion designs are on point. A creative director also establishes budgets and timelines and manages client relationships.
Also on Mediabistro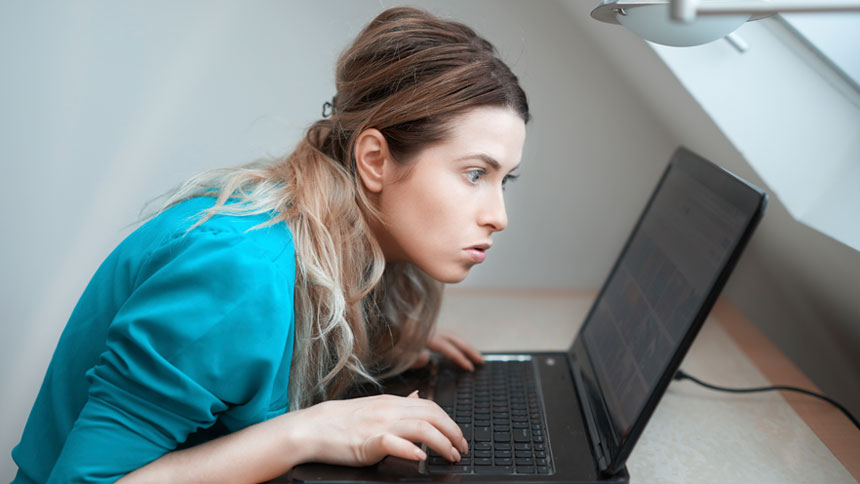 While daily duties may vary depending on the industry and the company, leading and inspiring others is key. Mike Lichter , creative director at Cardwell Beach, a digital marketing agency in Brooklyn, New York, agrees. "Creative director is a bit of a misnomer; a more appropriate title would be thought wrangler," he says. "A creative director's main role is to guide—to recognize, nurture and protect people's good ideas."
What skills do you need as a creative director?
Besides creativity (duh), you need humility, perspective, openness, and resolve—and the wisdom to know which to employ and in what combination, says Lichter. And it would be best if you had a good dose of doubt. "Doubt can be crippling, but it can also be empowering because it causes you to question your assumptions and evolve your thinking," he says. "It helps temper ego, which can crush collaboration, the lifeblood of the creative process."
You also need knowledge of art history, design history, pop culture, and counterculture, says Nick Ace, creative director at Collins, a brand consultancy in New York. "You have to keep up on art, technology, politics, and social issues," he says. "Everything can be relevant if you allow it to be."
Who is a creative director's boss?
It depends on the workplace. Ace reports to the chief creative officers at his agency, but the creative director at a magazine may report to the publication's editorial director.
Are there other titles with similar responsibilities as a creative director?
Art Director : Often seen in advertising agencies, publishing, or in-house creative departments, an Art Director focuses more on visual design elements. They may not have as broad a scope of responsibilities as a Creative Director in terms of strategy and client interaction but are deeply involved in guiding the visual aesthetics of a project.
Design Director : Similar to an Art Director but often more encompassing, a Design Director might oversee multiple design disciplines, such as graphic design, UI/UX, and sometimes even product design. They're usually responsible for maintaining design consistency across different departments or projects.
Chief Creative Officer (CCO) : This C-level role oversees the creative strategy at an organizational level. The responsibilities are broader than those of a Creative Director and usually encompass the overall creative vision and execution for an entire company or division.
Head of Creative : This title is often interchangeable with Creative Director, but in some organizations, the Head of Creative may have a more managerial focus, including staffing, budgeting, and broad strategic planning for the creative team.
Content Director : In industries focused on content creation like publishing or digital media, a Content Director might function similarly to a Creative Director but with a focus on editorial content rather than visual design or branding.
Brand Director : Found in companies that heavily emphasize brand identity, a Brand Director oversees how all creative projects align with the company's brand guidelines and strategic objectives. This role often requires a mix of creative and business acumen.
Creative Lead or Creative Designer : Generally, a lower-ranking role than a Creative Director but with similar functions. A Creative Lead is often responsible for leading specific projects rather than an entire creative department.
Executive Creative Director : This role is usually more senior than a Creative Director and often involves overseeing multiple creative departments or even the creative output of an entire company. It's more strategic and less hands-on than lower-level director roles.
Creative Manager : This is a more junior role, often in smaller teams or companies. While the scope might be similar to a Creative Director, the level of responsibility and influence is generally smaller.
Visual Director : Typically found in the fashion and retail industries, a Visual Director oversees the overall visual presentation of products, from in-store displays to online images.
What do I need to get ahead in this position?
Be transparent. Make sure everyone on your team knows exactly what they need to succeed and what you expect from each of them to make it happen. Work to communicate your vision to your team and instill in them a passion for executing toward designing that vision.
Understanding the Financials of Creative Director Jobs
Delving into the financial aspect, it's essential to realize that the remuneration for creative director jobs can vary widely depending on the industry, the size of the company, and geographic location. However, the role often commands a respectable salary given its senior-level responsibilities. According to data from Glassdoor, the average base salary for a Creative Director in the United States is around $125,621 as of 2023, but this can go up significantly with bonuses, profit sharing, and other incentives.
Understanding the financial package is crucial, especially if transitioning from a mid-level role like an art director or a senior designer. It's not just about a paycheck; it's about comprehending the fiscal responsibilities of the position, like budget allocation, client billing, and team resource planning.
Why Soft Skills Matter in Creative Director Jobs
When discussing creative director jobs, much emphasis is put on hard skills like design proficiency, project management, and industry knowledge. However, soft skills like communication, leadership, and emotional intelligence are just as critical, if not more so. The role involves frequent liaising with upper management, clients, and team members. Having a knack for articulating creative visions in a way that non-creative stakeholders can understand can be a significant asset.
Moreover, creative directors must often maneuver through complex workplace dynamics and politics. This calls for high interpersonal skills, adaptability, and problem-solving abilities. Your role as a creative director will extend far beyond the drawing board; it will involve rallying your team, inspiring confidence in your clients, and maintaining a positive, productive work environment.
Navigating Career Progression in Creative Director Jobs
If you're eyeing a long-term career in creative direction, focusing on continuous learning and adaptability is essential. The creative landscape is ever-changing, largely thanks to technological advancements and shifts in consumer behavior. Keeping abreast of new tools, platforms, and industry trends is not optional but necessary. Career progression may also involve lateral moves into related fields like marketing strategy, brand consultancy, or executive roles overseeing multiple departments. Some creative directors also diversify by engaging in entrepreneurship, teaching, or taking on advisory roles. It's a multifaceted career path that offers various avenues for growth, provided you're willing to keep expanding your skill set and are open to embracing new challenges.
How can I get my foot in the door?
A fine arts degree such as a BFA or MFA is helpful, but it may take more than that to break into creative direction. "It's like anything else these days," says Lichter. "You need to know someone or, better yet, someone needs to know you."
Ace advises rookies to identify the companies they want to learn from and apply there. Then try your hand at a little bit of everything, figure out what moves you, and work your way up the ranks.
Check out open creative director positions and other digital media jobs on Mediabistro's job board .
Like what you're reading? Sign up to get our best career advice and job search tips.
Share link:
Featured Jobs
More from Mediabistro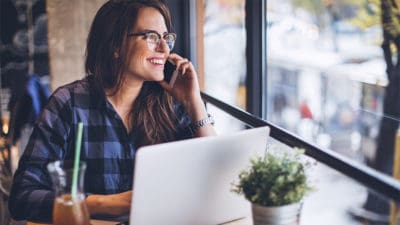 How To Become Your Editor's MVP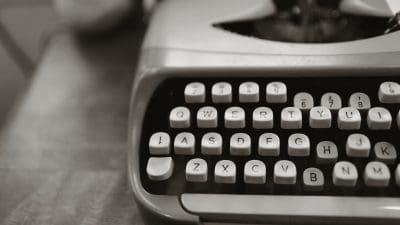 How to Make Your Writing Stand Out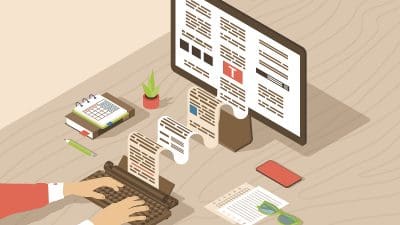 Want to Become a Copywriter? Here's What You Need to Know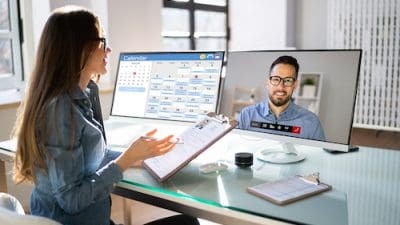 How to Prepare for a Video Interview
Unsubscribe
Terms of Use
Terms of Service
Creative director
Creative directors are big-picture people, managing teams across multiple accounts with an inspiring 'book' or portfolio of work
Creative directors are the creative leads at advertising agencies or in-house for the marketing department of a company. They work with the creative team to create, plan and deliver a strategic vision for clients. They are responsible for maintain a cohesive visual and thematic style for projects and campaigns.
As a creative director, you will be involved in planning advertising, supervising the entire creative process and guiding the team that works under you. The creative team includes art directors, copywriters and designers.
This is a senior role for creative thinkers and proven leaders. The role carries fast-track promotion, international opportunities and a salary to match.
Responsibilities
Work activities may vary depending on the size of the agency or company and the number of clients, but responsibilities include:
building an environment for the creative team to work in and overseeing their ideas and projects
taking responsibility for the creative philosophy and the standard of output across the agency or department
developing ideas for advertising or promotional campaigns
pitching concepts to clients if you work at an agency, or presenting to directors if you work in-house
overseeing several projects from start to finish, keeping to deadlines, and signing off on these projects before they are presented
liaising with clients to keep them informed and to highlight any issues
understanding the commercial aspects of the agency or marketing department
hiring and managing the creative team.
Starting salaries for advertising creatives are between £20,000 and £28,000.
Experienced creative directors, who manage small teams, can earn between £40,000 and £60,000.
Experienced creative directors can earn higher salaries of £80,000+, depending on the size of the agency.
Rates can vary depending on the size of the agency and the geographical location.
Income figures are intended as a guide only.
Working hours
Working hours are usually 9am to 5pm, although evening networking events are a big part of the role. As a creative director, you'll be expected to work long hours on major campaigns. Paid overtime is rare, although some organisations offer time off in lieu.
The industry has evolved to accommodate more flexible working.
What to expect
You'll be busy working to tight deadlines and juggling multiple projects. This high-pressure environment can be stressful at times.
The role is office based but you will be expected to network and socialise regularly with clients and attend a range of industry events and exhibitions.
The office environment is young, dynamic and increasingly multicultural. It's a work-hard, play-hard culture.
Working at the cutting edge of new technology you will be expected to grasp changes in technical innovation across multiple platforms.
Travel within a working week is common. Overnight absence from home may occasionally be required. Working for a larger agency may mean periods of international travel and will open up opportunities globally.
Qualifications
The majority of advertising agency staff are graduates but a degree is not essential. A postgraduate qualification has little effect on earning potential.
While the traditional route for a creative director, namely a humanities degree and several years of hands-on experience, still holds true, graduates now come from a variety of creative backgrounds, management and technological roles.
New job roles, such as content strategist, producer and app developer offer new routes to senior roles. Key technology skills are increasingly a fast-track route to the industry.
Competition for roles remains fierce.
As a creative director, you'll need to show:
excellent leadership and interpersonal skills as well as the ability to inspire the creative team to give their best
strong written and verbal communication skills, as well as presentation skills in order to make outstanding pitches
plenty of creative ideas and an understanding of the clients' vision
an awareness of current trends in advertising and design
a self-starting attitude and an open outlook
resilience under pressure and against deadlines
an understanding of how creative roles complement other departments, such as finance and data management
knowledge of the software and applications involved in the creative process
skills in managing people, projects and resources.
Work experience
The demand for advertising and marketing roles far outstrips availability, so potential employers are looking for well-rounded candidates with life skills and professional experience. Work experience is a big part of this. Start by attending industry events open to students and networking with industry people. Running a well-read blog and speaking at industry events will also get you noticed.
Short-term placement opportunities may be available. Contact individual agencies directly by sending a CV and cover letter.
The IPA has a comprehensive information pack, Careers in Advertising , which has helpful tips on the industry, advertising roles, as well as details of the various apprenticeship schemes offered by partner organisations.
Demonstrating you're already practising in the area is vital. Consider developing your social media profile, your website or personal blog to give your online brand a more professional feel. Show your commitment while still at university by taking a communications role through the student union or other societies.
Annual industry events, such as Advertising Unlocked , whereby top agencies open their doors, is a good way to make contacts. The National Advertising Benevolent Society (NABS) runs workshops for newcomers to the creative industries.
Find out more about the different kinds of work experience and internships that are available.
Creative directors work at advertising agencies and also at in-house marketing departments of large companies.
Employment opportunities and recruitment are handled by each individual agency. They have their own graduate recruitment schemes with applications at the start of the final year of study. Competition is fierce so apply early.
Many graduates start out in advertising and marketing through internships. Once you've gained experience in an agency and built up a professional reputation and network of contacts, there may be opportunity for freelance work.
Networking events and speculative applications, followed up by an informal face-to-face meeting, are established methods to find new opportunities, especially for senior roles.
Look for job vacancies at:
The Chartered Institute of Marketing (CIM)
CreativePool
DesignWeek jobs
Institute for Practitioners in Advertising (IPA)
You can also check university careers service vacancy lists and websites.
Professional development
Continuing professional development (CPD) is important, especially keeping up to date with technological changes. Follow industry trends by reading the trade press.
Most agencies offer training on the job but there are many other providers of development schemes.
The IPA offer the MBA-level IPA Excellence Diploma , which is aimed at those with three to five years of experience in the industry who want to develop a broader understanding of how brands work and create value for clients. The IPA also offers a range of short courses and seminars for experienced staff.
Design and Art Direction (D&AD) offers continuing professional development schemes.
You can also showcase your work to gain industry status and foster networking opportunities at the annual CIM Marketing Excellence Awards .
Career prospects
Advertising has three key roles: creative director, finance director and chief executive. As a creative director it's most likely that you'll seek to either capitalise on strong international prospects or set up your own agency in collaboration with a finance director and chief executive.
The opportunity to become a regional head of an agency to reinvigorate an established, or emerging, market is an attractive one. The advertising world still regards the UK as a centre of excellence and much client business is conducted in English. Singapore is the hub for Asia, although Shanghai is growing, while San Francisco and New York remain the American hubs.
You could do a two-year stint in another market to broaden your experience and widen your perspectives within five years of joining an agency.
In marketing, you could become a chief marketing officer (CMO), ultimately becoming the chief executive officer (CEO).
In an editorial environment, you could become the creative director across a whole publishing group.
How would you rate this page?
On a scale where 1 is dislike and 5 is like
Dislike 1 unhappy-very
Like 5 happy-very
Thank you for rating the page
job description
creative team
creative industries
creative director
advertising
More Job Descriptions
Job description
Job description: digital designer.
In their primary role, digital designers combine their creativity and technical skills to produce digital graphics for computer and electronic games, websites, movie special effects, and more. Some digital designers might create graphics for...
Job Description: Lighting Designer 
The lighting designer coordinates heavily with the director and artistic director to determine what sort of lighting-related visuals will craft the desired result on stage. This can include anything from deciding what sort of lighting will create a...
Job Description: Furniture Designer
Furniture designers are proficient in designing and creating furnishings, taking into consideration both functionality and fashion. They design both exterior and interior furnishings, often keeping in mind things like customer preferences,...