What is Bibliography?: Meaning, Types, and Importance
A bibliography is a fundamental component of academic research and writing that serves as a comprehensive list of sources consulted and referenced in a particular work. It plays a crucial role in validating the credibility and reliability of the information presented by providing readers with the necessary information to locate and explore the cited sources. A well-constructed bibliography not only demonstrates the depth and breadth of research undertaken but also acknowledges the intellectual contributions of others, ensuring transparency and promoting the integrity of scholarly work. By including a bibliography, writers enable readers to delve further into the subject matter, engage in critical analysis, and build upon existing knowledge.
What is Bibliography?
A bibliography is a compilation of sources that have been utilized in the process of researching and writing a piece of work. It serves as a comprehensive list of references, providing information about the various sources consulted, such as books, articles, websites, and other materials. The purpose of a bibliography is twofold: to give credit to the original authors or creators of the sources used and to allow readers to locate and access those sources for further study or verification. A well-crafted bibliography includes essential details about each source, including the author's name, the title of the work, publication date, and publication information. By including a bibliography, writers demonstrate the extent of their research, provide a foundation for their arguments, and enhance the credibility and reliability of their work.
Types of Bibliography
The bibliography is a multifaceted discipline that encompasses different types, each designed to serve specific research purposes and requirements. These various types of bibliographies provide valuable tools for researchers, scholars, and readers to navigate the vast realm of literature and sources available. From comprehensive overviews to specialized focuses, the types of bibliographies offer distinct approaches to organizing, categorizing, and presenting information. Whether it is compiling an exhaustive list of sources, providing critical evaluations, or focusing on specific subjects or industries, these types of bibliographies play a vital role in facilitating the exploration, understanding, and dissemination of knowledge in diverse academic and intellectual domains.
As a discipline, a bibliography encompasses various types that cater to different research needs and contexts. The two main categories of bibliographies are
1. General bibliography, and 2. Special bibliography.
1. General Bibliography
General bibliography refers to a comprehensive compilation of sources that cover a wide range of subjects, disciplines, and formats. It aims to provide a broad overview of published materials, encompassing books, articles, journals, websites, and other relevant resources. A general bibliography typically includes works from various authors, covering diverse topics and spanning different periods. It serves as a valuable tool for researchers, students, and readers seeking a comprehensive collection of literature within a specific field or across multiple disciplines. General bibliographies play a crucial role in guiding individuals in their exploration of a subject, facilitating the discovery of relevant sources, and establishing a foundation for further research and academic pursuits.
The general bibliography encompasses various subcategories that comprehensively cover sources on a global, linguistic, national, and regional level. These subcategories are as follows:
Universal Bibliography: Universal bibliography aims to compile a comprehensive list of all published works worldwide, regardless of subject or language. It seeks to encompass the entirety of human knowledge and includes sources from diverse fields, cultures, and time periods. Universal bibliography serves as a monumental effort to create a comprehensive record of the world's published works, making it a valuable resource for scholars, librarians, and researchers interested in exploring the breadth of human intellectual output.
Language Bibliography: Language bibliography focuses on compiling sources specific to a particular language or group of languages. It encompasses publications written in a specific language, regardless of the subject matter. Language bibliographies are essential for language scholars, linguists, and researchers interested in exploring the literature and resources available in a particular language or linguistic group.
National Bibliography: National bibliography concentrates on documenting and cataloging all published materials within a specific country. It serves as a comprehensive record of books, journals, periodicals, government publications, and other sources published within the borders of a nation. National bibliographies are essential for preserving a country's cultural heritage, facilitating research within specific national contexts, and providing a comprehensive overview of a nation's intellectual output.
Regional Bibliography: Regional bibliography focuses on compiling sources specific to a particular geographic region or area. It aims to capture the literature, publications, and resources related to a specific region, such as a state, province, or local area. Regional bibliographies are valuable for researchers interested in exploring the literature, history, culture, and unique aspects of a specific geographic region.
2. Special Bibliography
Special bibliography refers to a type of bibliography that focuses on specific subjects, themes, or niche areas within a broader field of study. It aims to provide a comprehensive and in-depth compilation of sources specifically relevant to the chosen topic. Special bibliographies are tailored to meet the research needs of scholars, researchers, and enthusiasts seeking specialized information and resources.
Special bibliographies can cover a wide range of subjects, including but not limited to specific disciplines, subfields, historical periods, geographical regions, industries, or even specific authors or works. They are designed to gather and present a curated selection of sources that are considered important, authoritative, or influential within the chosen subject area.
Special bibliography encompasses several subcategories that focus on specific subjects, authors, forms of literature, time periods, categories of literature, and types of materials. These subcategories include:
Subject Bibliography: Subject bibliography compiles sources related to a specific subject or topic. It aims to provide a comprehensive list of resources within a particular field of study. Subject bibliographies are valuable for researchers seeking in-depth information on a specific subject area, as they gather relevant sources and materials to facilitate focused research.
Author and Bio-bibliographies: Author and bio-bibliographies focus on compiling sources specific to individual authors. They provide comprehensive lists of an author's works, including their books, articles, essays, and other publications. Bio-bibliographies also include biographical information about the author, such as their background, career, and contributions to their respective fields.
Bibliography of Forms of Literature: This type of bibliography focuses on specific forms or genres of literature, such as poetry, drama, fiction, or non-fiction. It provides a compilation of works within a particular literary form, enabling researchers to explore the literature specific to their interests or to gain a comprehensive understanding of a particular genre.
Bibliography of Materials of Particular Periods: Bibliographies of materials of particular periods compile sources specific to a particular historical period or time frame. They include works published or created during that period, offering valuable insights into the era's literature, art, culture, and historical context.
Bibliographies of Special Categories of Literature: This category focuses on compiling sources related to special categories or themes within the literature. Examples include bibliographies of children's literature, feminist literature, postcolonial literature, or science fiction literature. These bibliographies cater to specific interests or perspectives within the broader field of literature.
Bibliographies of Specific Types of Materials: Bibliographies of specific types of materials focus on compiling sources within a particular format or medium. Examples include bibliographies of manuscripts, rare books, visual art, films, or musical compositions. These bibliographies provide valuable resources for researchers interested in exploring a specific medium or format within their research.
Functions of Bibliography
A bibliography serves several important functions within the realm of academic research, writing, and knowledge dissemination. Here are some key functions:
Documentation: One of the primary functions of a bibliography is to document and record the sources consulted during the research process. By providing accurate and detailed citations for each source, it can ensure transparency, traceability, and accountability in scholarly work. It allows readers and other researchers to verify the information, trace the origins of ideas, and locate the original sources for further study.
Attribution and Credit: The bibliography plays a crucial role in giving credit to the original authors and creators of the ideas, information, and materials used in research work. By citing the sources, the authors acknowledge the intellectual contributions of others and demonstrate academic integrity. This enables proper attribution and prevents plagiarism, ensuring ethical research practices and upholding the principles of academic honesty.
Verification and Quality Control: It acts as a means of verification and quality control in academic research. By including a list of sources, readers and reviewers can assess the information's reliability, credibility, and accuracy. This allows others to evaluate the strength of the evidence, assess the validity of the arguments, and determine the scholarly rigor of a work.
Further Reading and Exploration: The bibliography serves as a valuable resource for readers who wish to delve deeper into a particular subject or topic. By providing a list of cited sources, the bibliography offers a starting point for further reading and exploration. It guides readers to related works, seminal texts, and authoritative materials on the subject, facilitating their intellectual growth and expanding their knowledge base.
Preservation of Knowledge: The bibliography contributes to the preservation of knowledge by cataloguing and documenting published works. It creates a record of the intellectual output within various fields, ensuring that valuable information is not lost over time. A bibliography facilitates the organization and accessibility of literature, making it possible to locate and retrieve sources for future reference and research.
Intellectual Dialogue and Scholarship: The bibliography fosters intellectual dialogue and scholarship by facilitating the exchange of ideas and enabling researchers to build upon existing knowledge. By citing relevant sources, researchers enter into conversations with other scholars, engaging in a scholarly discourse that contributes to the advancement of knowledge within their field of study.
A bibliography serves the important functions of documenting sources, giving credit to original authors, verifying information, guiding further reading, preserving knowledge, and fostering intellectual dialogue. It plays a crucial role in maintaining academic research's integrity, transparency, and quality and ensures that scholarly work is built upon a solid foundation of evidence and ideas.
Importance of Bibliographic Services
Bibliographic services play a crucial role in academia, research, and information management. They serve as a fundamental tool for organizing, accessing, and preserving knowledge . From facilitating efficient research to ensuring the integrity and credibility of scholarly work, bibliographic services hold immense importance in various domains.
Bibliographic services are vital for researchers and scholars. These services provide comprehensive and reliable access to a wide range of resources, such as books, journals, articles, and other scholarly materials. By organizing these resources in a structured manner, bibliographic services make it easier for researchers to locate relevant information for their studies. Researchers can explore bibliographic databases, catalogues, and indexes to identify appropriate sources, saving them valuable time and effort. This accessibility enhances the efficiency and effectiveness of research, enabling scholars to stay up-to-date with the latest developments in their fields.
Bibliographic services also aid in the process of citation and referencing. Proper citation is an essential aspect of academic integrity and intellectual honesty. Bibliographic services assist researchers in accurately citing the sources they have used in their work, ensuring that credit is given where it is due. This not only acknowledges the original authors and their contributions but also strengthens the credibility and authenticity of the research. By providing citation guidelines, formatting styles, and citation management tools, bibliographic services simplify the citation process, making it more manageable for researchers.
Another crucial aspect of bibliographic services is their role in preserving and archiving knowledge. Libraries and institutions that provide bibliographic services serve as custodians of valuable information. They collect, organize, and preserve a wide range of physical and digital resources for future generations. This preservation ensures that knowledge is not lost or forgotten over time. Bibliographic services enable researchers, students, and the general public to access historical and scholarly materials, fostering continuous learning and intellectual growth.
Bibliographic services contribute to the dissemination of research and scholarly works. They provide platforms and databases for publishing and sharing academic outputs. By cataloguing and indexing research articles, journals, and conference proceedings, bibliographic services enhance the discoverability and visibility of scholarly work. This facilitates knowledge exchange, collaboration, and innovation within academic communities. Researchers can rely on bibliographic services to share their findings with a broader audience, thereby fostering intellectual dialogue and advancing their respective fields.
In Summary, bibliographic services are immensely important in academia, research, and information management. They facilitate efficient analysis, aid in proper citation and referencing, preserve knowledge for future generations and contribute to the dissemination of research. These services form the backbone of scholarly pursuits, enabling researchers, students, and professionals to access, utilize, and contribute to the vast wealth of knowledge available. As we continue to rely on information and research to drive progress and innovation, the significance of bibliographic services will only grow, making them indispensable resources in pursuing knowledge.
References:
Reddy, P. V. G. (1999). Bio bibliography of the faculty in social sciences departments of Sri Krishnadevaraya university Anantapur A P India.
Sharma, J.S. Fundamentals of Bibliography, New Delhi : S. Chand & Co.. Ltd.. 1977.  p.5.
Quoted in George Schneider, Theory of History of Bibliography. Ralph Robert Shaw, trans., New York : Scare Crow Press, 1934, p.13.
Funk Wagnalls Standard Dictionary of the English language – International ed – Vol. I – New York : Funku Wagnalls Co., C 1965, p. 135.
Shores, Louis. Basic reference sources. Chicago : American Library Association, 1954. p. 11-12.
Ranganathan, S.R., Documentation and its facts. Bombay : Asia Publishing House. 1963. p.49.
Katz, William A. Introduction to reference work. 4th ed. New York : McGraw Hill, 1982. V. 1, p.42.
Robinson, A.M.L. Systematic Bibliography. Bombay : Asia Publishing House, 1966. p.12.
Chakraborthi, M.L. Bibliography : In Theory and practice, Calcutta : The World press (P) Ltd.. 1975. p.343.
Related Posts
National bibliography, bibliographic services.
This site was… how do I say it? Relevant!! Finally I've found something which helped me. Thanks!
You really make it seem so easy along with your presentation but I find this topic to be actually something which I think I would never understand. It kind of feels too complex and very vast for me. I am having a look ahead in your next publish, I'll try to get the grasp of it!
I'm Ghulam Murtaza
Thank for your detailed explanation,the work really help me to understand bibliography more than I knew it before.
thanks for this big one, and i get concept about bibliography( reference) that is great!!!!!
Leave A Reply Cancel Reply
Save my name, email, and website in this browser for the next time I comment.
Type above and press Enter to search. Press Esc to cancel.
What Is a Bibliography?
Writing Research Papers
Writing Essays
English Grammar
M.Ed., Education Administration, University of Georgia
B.A., History, Armstrong State University
A bibliography is a list of books, scholarly articles , speeches, private records, diaries, interviews, laws, letters, websites, and other sources you use when researching a topic and writing a paper. The bibliography appears at the end.
The main purpose of a bibliography entry is to give credit to authors whose work you've consulted in your research. It also makes it easy for a reader to find out more about your topic by delving into the research that you used to write your paper. In the academic world, papers aren't written in a vacuum; academic journals are the way new research on a topic circulates and previous work is built upon.
Bibliography entries must be written in a very specific format, but that format will depend on the particular style of writing you follow. Your teacher or publisher will tell you which style to use, and for most academic papers it will be either MLA , American Psychological Association (APA), Chicago (author-date citations or footnotes/endnotes format), or Turabian style .
The bibliography is sometimes also called the references, works cited, or works consulted page.
Components of a Bibliography Entry
Bibliography entries will compile:
Authors and/or editors (and translator, if applicable)
Title of your source (as well as edition, volume, and the book title if your source is a chapter or article in a multi-author book with an editor)
Publication information (the city, state, name of the publisher, date published, page numbers consulted, and URL or DOI, if applicable)
Access date, in the case of online sources (check with the style guide at the beginning of your research as to whether you need to track this information)
Order and Formatting
Your entries should be listed in alphabetical order by the last name of the first author. If you are using two publications that are written by the same author, the order and format will depend on the style guide.
In MLA, Chicago, and Turabian style, you should list the duplicate-author entries in alphabetical order according to the title of the work. The author's name is written as normal for his or her first entry, but for the second entry, you will replace the author's name with three long dashes. 
In APA style, you list the duplicate-author entries in chronological order of publication, placing the earliest first. The name of the author is used for all entries.
For works with more than one author, styles vary as to whether you invert the name of any authors after the first. Whether you use title casing or sentence-style casing on titles of sources, and whether you separate elements with commas or periods also varies among different style guides. Consult the guide's manual for more detailed information.
Bibliography entries are usually formatted using a hanging indent. This means that the first line of each citation is not indented, but subsequent lines of each citation are indented. Check with your instructor or publication to see if this format is required, and look up information in your word processor's help program if you do not know how to create a hanging indent with it.
Chicago's Bibliography vs. Reference System
Chicago has two different ways of citing works consulted: using a bibliography or a references page. Use of a bibliography or a references page depends on whether you're using author-date parenthetical citations in the paper or footnotes/endnotes. If you're using parenthetical citations, then you'll follow the references page formatting. If you're using footnotes or endnotes, you'll use a bibliography. The difference in the formatting of entries between the two systems is the location of the date of the cited publication. In a bibliography, it goes at the end of an entry. In a references list in the author-date style, it goes right after the author's name, similar to APA style.
What Is a Citation?
What Is a Senior Thesis?
Bibliography: Definition and Examples
Formatting Papers in Chicago Style
Turabian Style Guide With Examples
MLA Bibliography or Works Cited
How to Write a Bibliography For a Science Fair Project
APA In-Text Citations
MLA Sample Pages
How to Use Block Quotations in Writing
Writing a History Book Review
Definition of Appendix in a Book or Written Work
MLA Style Parenthetical Citations
Tips for Typing an Academic Paper on a Computer
Formatting APA Headings and Subheadings
Title Page Examples and Formats
By clicking "Accept All Cookies", you agree to the storing of cookies on your device to enhance site navigation, analyze site usage, and assist in our marketing efforts.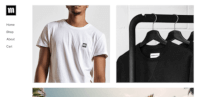 The Importance of Bibliography and Citation
For producing a well-constructed document, proper research is always essential. On occasions, a writer may also use parts of their source material to support their argument. It strengthens the author's particular point of view that she is trying to establish and at the same time proves the accuracy of the content. Hence, citing the source is very important for any research work. Putting the bibliography and citation at the end of the research paper shows how enriched the content is.
Nowadays, plagiarism is given much importance as it is considered an unethical act. To avoid plagiarism, the writer needs to credit the original author of the source material.
The author needs to use proper quotation marks and mention all the related information of the work, including its name, publication date, a form of publication, page, and other information.
In case a writer or researcher fails to provide a proper citation, they may commit plagiarism. The consequences of plagiarism are severe; if the accusations are proven right, the writer may have to suffer because of a ruined professional reputation.
Difference Between Bibliography and Citation
Before working on the citation or bibliography of content, it is best to know the difference between the various terms like citation, reference, or bibliography. Though they are similar in nature, all these terms are distinct, and they follow different styles.
Work Cited or Citation: Citation is an essential list of the writers' works in their content. In the citation, the writer needs to write the work they are quoting or paraphrasing while composing the work. The citation listing is in alphabetical order, where the author's last name comes before the first name.
The writer needs to mention other details like work name, publication date, and the publication house's name in the citation. Most researchers and writers prefer MLA format (Modern Language Association).
Reference: The work of reference is more or less the same as the citation. Writers must make a list of the works they have used as reference according to the alphabetical order of the last names of the authors of those works. They need to put the names on a page under the headline references. This page is mostly seen at the end of the whole work.
Sometimes, many students can also do in-page citations. For referencing the work, the widely preferred style is APA (American Psychological Association) style, which includes information like publication year and the publication house's name apart from the author's name and the work.
Bibliography of Works: Bibliography is far different from the citation and reference. In the bibliography of a writer, the writer needs to mention the sources they have read.
Even if they haven't used any part of them as quotations or paraphrases, they have to mention it in the bibliography. This list includes the name of all the works the writer has gone through for writing the paper. For bibliography, the most followed styles are Chicago and Turabian citation styles .
Find out what's in your copy. Get started with Copyleaks for free today!
Importance of bibliography and citation:.
Properly Crediting the Writer: For any writing, bibliography and citation is essential as it is a way to credit the original author of the content. If a writer uses parts of writing from another author in their work and passes it under their name, which can violate the author's right .
As the copyright holder of a book, the writer needs to credit the author. If the writer fails to credit the author appropriately, they can seek legal actions to violate their rights. If the charges of plagiarism are correct, then the writer may be penalized with monetary compensations.
Staying Away From Plagiarism: Plagiarism is nowadays taken seriously and is treated as a form of cheating. The writers and researchers can quote or paraphrase parts from other work, but bibliography and citations are essential to avoid plagiarism .
If the writer fails to use proper quotation marks or misquotes and provides any wrong information in the bibliography and citation, that can be plagiarism.
Maintaining Accuracy: When a writer or researcher includes their source of information in the bibliography and citation of their work, they allow the readers to check the details. They can cross-check any information if they doubt it.
When a writer includes a random fact in their work, it may be difficult for many readers to find out how accurate it is. It is equally valid for any data or statistics. When they use bibliography and citation, the reader knows the source, and hence they do not question the accuracy.
Approach as a Good Writer: On any excellent writer, maintaining the right writing style or writing format is essential. But, it is more important to use detailed arguments with valid information. The argumentative writing style is a favorite of many readers because of its logical approach.
The reader can see both sides of a thing, and the argument helps them find out their point of view. To strengthen the arguments, the writer needs to use parts from other existing works. For that, bibliography and citation help and author to stay away from plagiarism.
Helpful Guide to the Readers: It may also happen that a reader is inquisitive to know more about some fact. After reading an article, they are even more curious to know some facts in detail.
When the writer adds a bibliography and citation, it helps them select books from the list and read as per their choice. The researchers working on a similar topic may also get more insight about how to consult books or reference material based on the bibliography and citation.
Avoid Citation-Related Plagiarism?
When a writer is all set to submit their work, it is always best to use a plagiarism checker to check for plagiarism. If in any part, the citation is missing or the quotations are wrongly used, then the tool can identify it.
The plagiarism checker finds out the copied parts and mentions the source of those lines. If the writer wants to cite an article, the source needs to be mentioned. The writers can efficiently work on them with the help of this plagiarism checker tool . They can help a writer to produce plagiarism-free, unique content.
Find out what's in your copy.
700 Canal St. Stamford, CT 06902 USA
AI Content Detector
Plagiarism Detector
Grammar Checker API
Gen AI Governance
LMS Integration
AI Content Detector API
AI Content Detector Extension
Plagiarism Detector API
News & Media
Affiliates  
Biden Executive Order on AI
Plagiarism Checker
Help Center
New Features
Case Studies
Plagiarism Resources
Copyleaks For Education
Copyleaks For Enterprise
Copyleaks For Individuals
Accessibility
Security Practices
Terms of Use
Privacy Policy
System Status

Essay Check
Chicago Style
APA Citation Examples
MLA Citation Examples
Chicago Style Citation Examples
Writing Tips
Plagiarism Guide
Grammar Rules
Student Life
Create Account
What is a Bibliography?
- powered by chegg, create citations for free.
Whenever you quote, paraphrase, or take notes on someone else's work, you should keep track of the sources the information came from. This will help you avoid plagiarism when you begin writing.
You can keep track of your sources in a few different ways:
Place the author's name in parentheses after quoted or paraphrased text.
Organize your notes under headings with the source information.
If using note cards to keep track of information, write the source of the information on the back of each card.
In addition to the above, you should also create a bibliography.
What is a Bibliography? Let's begin with a brief definition. A bibliography is a list of sources that an author used to write their piece. It is usually included at the end of a project or paper, and includes information about each source like the title, author, publication date, and website if the source is digital. Each set of source information is called a citation.
For example, here is a website citation in MLA format:
Joyce, Christopher. "Plastic Is Everywhere And Recycling Isn't The End Of It." NPR , 19 July 2017, www.npr.org/sections/thetwo-way/2017/07/19/538166682/plastic-is-everywhere-and-recycling-isnt-the-end-of-it.
A bibliography usually has several citations. Here is an example of a bibliography (unformatted):
Works Cited
Azzarello, Marie Y., and Edward S. Van Vleet. "Marine Birds and Plastic Pollution." Marine Ecology Progress Series , vol. 37, no. 2/3, 1987, pp. 295–303. JSTOR, www.jstor.org/stable/24824704.
Hall, Eleanor J. Recycling . KidHaven, 2005.
Hopewell, Jefferson, et al. "Plastics Recycling: Challenges and Opportunities." Philosophical Transactions: Biological Sciences , vol. 364, no. 1526, 2009, pp. 2115–2126. JSTOR , www.jstor.org/stable/40485985.
"How Much Plastic is in the Ocean?" It's Okay to Be Smart. YouTube , 28 Mar. 2017, https://www.youtube.com/watch?v=YFZS3Vh4lfI.
Joyce, Christopher. "Plastic Is Everywhere And Recycling Isn't The End Of It." NPR . 19 July 2017, www.npr.org/sections/thetwo-way/2017/07/19/538166682/plastic-is-everywhere-and-recycling-isnt-the-end-of-it.
Manrich, Sati, and Amélia S. F. Santos. Plastic Recycling . Nova Science Publishers, 2009.
In summary, bibliographies serve many purposes:
They help you keep track of your own research.
They can help your readers find more information on the topic.
They prove that the information in your research came from trustworthy sources.
They give credit to the original sources and authors.
How Do I Create a Bibliography? What your bibliography looks like will depend on a few different things, including what information you want/need to keep track of and what citation style you are using.
There are several different citation styles. Each requires slightly different information and formatting. The most popular styles used are MLA format and APA format . You can follow a citation guide, use a citation generator like BibMe, or see your teacher to help you structure your bibliography.
There are also plagiarism checker services that can assist you with identifying text that may need a citation, and then helping you create citations.

How useful was this post?
Click on a star to rate it!
We are sorry that this post was not useful for you!
Let us improve this post!
Tell us how we can improve this post?
Research Process: Bibliographic Information
Selecting a Topic
Background Information
Narrowing the Topic
Library Terms
Generating Keywords
Boolean Operators
Search Engine Strategies
Google Searching
Basic Internet Terms
Research & The Web
Search Engines
Evaluating Books
Evaluating Articles
Evaluating Websites
Bibliographic Information
Off Campus Access
Periodical Locator
Basic Search
Advanced, Subject, Author & Course Reserve Search
Understanding the Search Results
Call Numbers
What is a bibliography?
A bibliography is a list of works on a subject or by an author that were used or consulted to write a research paper, book or article. It can also be referred to as a list of works cited. It is usually found at the end of a book, article or research paper.
Gathering Information
Regardless of what citation style is being used, there are key pieces of information that need to be collected in order to create the citation.
For books and/or journals:
Author name
Title of publication
Article title (if using a journal)
Date of publication
Place of publication
Volume number of a journal, magazine or encyclopedia
Page number(s)
For websites:
Author and/or editor name
Title of the website
Company or organization that owns or posts to the website
URL (website address)
Date of access
This section provides two examples of the most common cited sources: a print book and an online journal retrieved from a research database.
Book - Print
For print books, bibliographic information can be found on the TITLE PAGE . This page has the complete title of the book, author(s) and publication information.
The publisher information will vary according to the publisher - sometimes this page will include the name of the publisher, the place of publication and the date.
For this example : Book title: HTML, XHTML, and CSS Bible Author: Steven M. Schafer Publisher: Wiley Publications, Inc.
If you cannot find the place or date of publication on the title page, refer to the COPYRIGHT PAGE for this information. The copyright page is the page behind the title page, usually written in a small font, it carries the copyright notice, edition information, publication information, printing history, cataloging data, and the ISBN number.
For this example : Place of publication: Indianapolis, IN Date of publication: 2010
Article - Academic OneFile Database
In the article view:
Bibliographic information can be found under the article title, at the top of the page. The information provided in this area is NOT formatted according to any style.
Citations can also be found at the bottom of the page; in an area titled SOURCE CITATION . The database does not specify which style is used in creating this citation, so be sure to double check it against the style rules for accuracy.
Article - ProQuest Database
Bibliographic information can be found under the article title, at the top of the page. The information provided in this area is NOT formatted according to any style.
Bibliographic information can also be found at the bottom of the page; in an area titled INDEXING . (Not all the information provided in this area is necessary for creating citations, refer to the rules of the style being used for what information is needed.)
Other databases have similar formats - look for bibliographic information under the article titles and below the article body, towards the bottom of the page.
<< Previous: Plagiarism
Next: Research Databases >>
Last Updated: Jun 6, 2022 9:32 AM
URL: https://pgcc.libguides.com/researchprocess
Organizing your research bibliography can be easier than it sounds
The bibliography is a set of studies you should use to make the theoretical basis of your academic paper.
Table of contents
What is a bibliography?
Why do we need to use bibliography in academic research.
How to compose a bibliography for your paper
Where to search for reliable bibliography?
Scientific websites to find bibliography, format your bibliography in apa style with mettzer.
Do you need to find bibliographies for your academic paper and don't know how to begin?
Well, then, you have come to the right place 😉
This article will explain to you what a bibliography is and how to find it. In addition we also show you how to format your research bibliography in APA style.
The good news is that you can count on technology tools to help you along the way.
Check it out!
To begin with, the first step is to understand the concept of bibliography.
In general, bibliography is the set of research sources that people should use to develop the theoretical foundation of their academic paper .
You may already know, but the theoretical foundation – which can also be called bibliographic review, theoretical references or literature review – is the review of research and discussions by other authors on a theme.
In other words: it is the contribution of other authors' theories to your research.
Therefore, the bibliography is the set of these research sources about a particular theme on which the discussion of a new research begins.
So, the bibliography includes the product of research sources, which can be books, scientific journals and scientific papers, for example.
For this reason, the bibliography refers to the list of bibliographical references of an academic paper, which is the identification list of each research source that constitutes your bibliography.
Let me put it this way, the list of bibliographical references is the place where you must identify all the bibliographies you have used, based on elements such as author, title, edition, publisher and date of publication.
But, do you know why is it necessary to organize a bibliography in your academic paper?
Well, the answer is simple. The best way to develop a theoretical basis for your ideas in a paper is to seek references from other researchers who have already written about that subject.
And it all starts with a good literature search. It consists of collecting reliable research sources and analyzing each content.
That is, from writing through renowned theories and scientific research of other people you can show your academic paper has theoretical support.
This is where citations and references come into the picture. After all, to use concepts and theories from other authors, you need to reference them to give due credit. Right?
We call citations the direct or indirect quotes developed along the paper and references the list of research sources that appears at the end of the paper.
Only by using bibliographic references properly can your research be seen as reliable according to scientific standards.
If you don't do that you are using someone else's work without giving them proper credit that characterizes plagiarism.
Because of this, bibliography is a mandatory requirement for academic papers.
How to compose a bibliography for your academic paper
Now that you know what a bibliography is and its importance, let's move to another doubt: how to make the bibliography of a paper?
I tried to systematize it into two main steps to help you in this process.
Let 's begin 🙂
Search for the main scientific literature on the theme
The first step is to conduct a literature search. It is from this research that you will collect scientific data necessary to develop your paper.
To begin searching for this literature, you should have already defined your research scope: topic, objectives, methodology and research problem. This scope is the lens through which you will be able to organize your paper and conduct your bibliography research.
After all, before you start searching, you need to know what you are looking for, right? 🙂
You should also look for reliable and relevant research sources.
Build the theoretical framework of your paper
Searching for literature and building a theoretical framework are done almost at the same time. That's because, as you find research sources about that specific topic, you are also learning about those authors' theories.
From this, you need to select the theories that will be the basis for your research and discuss them, connecting the bibliography. This process will result in your framework theoretical building.
First of all, to start looking for a bibliography you should have your research scope defined – topic, objectives, methodology, and research problem. These elements direct the focus of your research and this is important.
You need to know what you are looking for to find the best literature for your paper.
This may sound a bit confusing. But there is an objective way to do it: by defining the keywords of your resesearch.
For example, if your research problem is how covid-19 pandemic affected Europe , you can start your bibliography research with 'pandemic' and then refine it to literature about ' covid-19' and ' Europe context'.
The better your delimitation, the more you will find specific sources on your topic.
Be careful with research sources from the Internet
Direct your search to reputable sites, such as those of educational and research institutions.
Avoid searching on websites with questionable credibility, they may present wrong information. The veracity and quality control of content must be rigorous in scientific research. So, be careful.
Diversify your research sources
Finding reliable scientific literature requires different sources, such as scientific journals, books, periodicals and academic websites. Some examples of reliable scientific websites are DOAJ, Latindex, Redalyc, Scopus, Ulrichs Web.
Moreover, dissertations and theses can also provide reliable and important contributions on your research topic. You may find them on universities' websites or libraries.
By bringing all this material together, you will be able to present the core concepts of your research from the perspective of what was already being researched by other authors.
To do your research, especially online, you can start at the following places:
Online libraries
We often forget to use online university libraries, but they are great places to find research sources such as dissertations, theses, and reviews.
Harvard University, for example, has a digital library with free and public access to 6 million digitized materials. It's amazing!
Google Scholar
Imagine a version of Google that only considers results collections of academic journals, professional organizations, university repositories, and other academic institutions.
This is how Google Scholar works. That is, there is a filter on the results that only scientific knowledge appears as results.
The website of the publisher Elsevier concentrates the largest database of scientific articles, journals, and books.
In addition, Scopus has a search engine with a series of filters that help the student when looking for relevant documents.
Correctly formatting references ensures your paper is respecting academic standards.
In fact, formatting is not a very simple step. But Mettzer can help you with it 🙂
Mettzer is the first and only digital platform that integrates – in one place the entire cycle of academic work . From planning your research, formatting in APA style to plagiarism checking.
Mettzer's text editor formats any academic work in APA style . It automatically generates citations and bibliographical references for you.
Besides automatically citations and references, Mettzer's text editor has a Plagiarism Checker to ensure the originality of your academic works.
You can even start your academic paper from a pre-ready template !
With Mettzer's technology you save time to focus exclusively on what matters, which is the content of your research.
Check out this powerful tool!
You can take a free trial for 7 days 🙂
Doutoranda em Sociologia pela UFSC. Acredita no poder transformador das trocas e afetos que circulam no ambiente científico. Comprometida com a construção de uma ciência mais plural, humana e socialmente justa.
Deixe um comentário Cancelar resposta
Esse site utiliza o Akismet para reduzir spam. Aprenda como seus dados de comentários são processados .
Teste agora nosso editor que formata trabalhos nas Normas da ABNT e APA
Modelos customizáveis de acordo com sua universidade
Brand Management
BUSINESS ETHICS
Financial Management
General Management
Human Resources Management
Information Technology Management
Marketing Management
Operations Management
Strategic Management
HIGHER EDUCATION
Current Affairs
Political affairs
Food & Cooking
Health & Wellness
Movies & Music
People and Trends
Plants and Greenery
Real Heroes
Spirituality & Meditation
Travel & Tourism
Some Glaring Shortcomings of GDP Calculation
How Aroma marketing adds to the Christmas festivity
What is the importance of 5 Cs of Marketing in doing SWOT Analysis
What are the 4 Ps of Sports Industry
Reskilling and Upskilling play key role in Talent Management
Intermodal and Multimodal Logistics
Why 50% of the workforce is quiet quitting?
Some important economic terms that you must know
Importance of Training and Development with special reference to ADDIE Model
Trending tags.
How to write an appropriate title 
Can India regain the title of Vishwaguru?
What are the problems faced in online lectures?
What impact can Knowledge have on Society?
A Big Salute all our teachers!!!
What is Triple Helix Model for innovation?
Where in the world teachers are most respected?
What is the Triple Helix Model for Innovation
Advantages of working on group assignments
Importance of Citation in Research
What is Autoethnography style of PhD
Can scholarly articles/papers from blogs be cited in research work.
The complete guide on how to select the right PhD topic
All you wanted to know out how a PhD thesis is assessed?
Mixed Method Research is Most Suitable
What is the difference between economic bubble and economic boom?
How to write a Research Paper?
Case Study is one of vital type of research
Inspiring leadership of Malavika Hegde in managing crisis of Café Coffee Day CCD
What is Protagoras Paradox?
What has Balbir Singh Seechewal done to be known as Eco Baba?
How the multilingualism of India helps
Limits of virtual friendship by Robin Dunbar
How the best civic amenities are offered at village Patoda
Women-led nations are doing better in tackling covid-19.
What is the 40-70 rule of decision making
What is Marshmallow experiment for testing patience
Why do we crave for what we can't have?
Do you know why Makar Sankranti is an important festival in India
What are the few lifestyle changes that we can adopt for sustainability of planet earth  
What is the Meaning of Christmas
Is Familiarity Good or Bad?
Dr. Hedgewar Charitable Hospital at Aurangabad is serving humanity in true sense!!  
Monday Blues
Diwali is the festival of lights
The Complete Guide to understanding the importance of Bibliography In Research
Why Bibliography Is Important In Research?
If you are pursuing or planning to pursue research, bibliography is perhaps the most important element in a research exercise. Without a bibliography, the work is in essence useless. While this may sound extreme, it is true that research without fact checking is worthless. No professor or referee will accept a thesis or research paper without citation and citation is incomplete without a bibliography or reference page. So what exactly is a bibliography?
A bibliography is a list that goes at the end of a work of research writing. The list contains all the sources utilized in the thesis. Every bibliographic reference must have the following:
The author's name : In every citation format, the author's name is listed first in the bibliography. The bibliography is also ordered by author's last name and in alphabetical order. The only exception to this is in footnotes, for Turabian format, the author's first name is listed first. This style presents bibliographic information in footnotes or endnotes.
The title of the resource : The title identifies the specific resource used. The title is generally the creative element of the piece; the title of the book, article, news, advertisement gives a hint of its character and lets the reader know what to expect.
The publisher who published the source . The name and place of publication is important for verification of the type of source material. For example, if a book is published by McMillan Publishers, it is trusted to be a valid, verified resource and you can count on the facts being true. Each publishing houses have editors that fact check and no book would be published by a trustworthy publisher that contained non-verified information.
The date of publication : The date of publication is included in the work to let the reader know when the information was published. Remember in today's world, each data has its life. The date is important in your thesis because the reference which you present should not be out of date. The data collected and presented by you also has its life. It's therefore advisable to conclude your research in record time.
The scholars are required to use a format depending on the number of sources used in the thesis, setting of the sources in the chapters and the source where the information was taken from. Each element is vital for proper bibliographic listing. Please remember all your bibliography helps other scholars to find resources they may not have known to have existed before. It also facilitates the referees or examiners of the thesis or research paper to trace the steps a student took in preparing his research work.
A citation is a reference to a published or unpublished source. More precisely, a citation is an abbreviated alphanumeric expression fixed in the body of an intellectual work that denotes an entry in the bibliographic references section of the work for the purpose of acknowledging the relevance of the works of others to the topic of discussion.
Citation helps referencing; it's a way to give credit to the writers from whom scholars borrow words and ideas. By citing the work of a particular scholar, students can acknowledge and respect the intellectual property rights of that researcher. A student can draw on any of the millions of ideas, insights and arguments published by other writers, many of whom have spent years researching and writing. All that is needed is to acknowledge their contribution in building newer assignments.
Research scholars must take advantage of the works of others while researching their own topic. Going to the library and opening a relevant book or journal and going through the author's bibliography, students can find more resource material listed there, to hunt for in the stacks and, after having such material, add it to their bibliography, as well.
An annotated bibliography is a list of citations to books, articles, and documents. Each citation is followed by a brief (usually about 150 words) descriptive and evaluative paragraph, the annotation. The purpose of the annotation is to inform the reader of the relevance, accuracy, and quality of the sources cited.
One of the reasons behind citing sources and compiling an extensive and logical bibliography is to prove that you have done some valid research to back up your logic and claims. Readers of the thesis can refer to the citation in the bibliography and then go look up the material themselves. I want to point out here, that a well reported bibliography influences positively the examiners of the thesis. The examiners can double check a claim or interpretation done by the research scholars.
The research work shapes up stably when the scholar reads up more and collects lot of references. More information and more reading make the researcher an expert on his chosen topic. He braces the ability to explain the content of the sources and assess their usefulness. He can use and share this information with others who may be less familiar with certain terms. A good researcher will gather sources, analyze them and discuss them with experts.
The bibliography is the key element of a thesis which is used to judge the quality of the work done by the researcher. Therefore, use up-to-date resources and be sure you know how to cite the references. Please do not ignore the nuances of a bibliography. It exhibits your critical thinking, it proves you have read and understood your sources, it establishes your work as a valid source and you as a competent researcher, and it situates your study and topic in a continuing professional conversation. And lastly, your bibliography might stimulate other researchers to carry on further work on your chosen topic of research.
Maslow's Hierarchy of Needs
Feeling intimidated, dr vidya hattangadi.
© Copyright 2022 Dr. Vidya Hattangadi. All Rights Reserved.
Bibliography Research
Introduction.
National Bibliography
Personal Bibliography
Corporate Bibliography
Subject Bibliography
Catalog & Bibliographies
Other Tools for Finding Bibliographies
A bibliography is a list of documents, usually published documents like books and articles. This type of bibliography is more accurately called "enumerative bibliography". An enumerative bibliography will attempt to be as comprehensive as possible, within whatever parameters established by the bibliographer.
Bibliographies will list both secondary and primary sources. They are perhaps most valuable to historians for identifying primary sources. (They are still useful for finding secondary sources, but increasingly historians rely on electronic resources, like article databases, to locate secondary sources.)
Think of a bibliography as a guide to the source base for a specific field of inquiry. A high quality bibliography will help you understand what kinds of sources are available, but also what kinds of sources are not available (either because they were never preserved, or because they were never created in the first place).
Take for example the following bibliography:
British autobiographies; an annotated bibliography of British autobiographies published or written before 1951 by William Matthews
Call number: Z2027 .A9 M3 1955
Publication date: 1955
Like many bibliographies, this one includes an introduction or prefatory essay that gives a bibliographic overview of the topic. If you were hoping to use autobiographies for a paper on medieval history, the following information from the preface would save you from wasting your time in a fruitless search:
The essay explains that autobiography does not become an important historical source until the early modern period:
Finally, the essay informs us that these early modern autobiographies are predominantly religious in nature--a useful piece of information if we were hoping to use them as evidence of, for example, the early modern textile trade:
All bibliographies are organized differently, but the best include indexes that help you pinpoint the most relevant entries.
A smart researcher will also use the index to obtain an overview of the entire source base: the index as a whole presents a broad outline of the available sources--the extent of available sources, as well as the the strengths and weaknesses of the source base. Browsing the subject index, if there is one, is often an excellent method of choosing a research topic because it enables you quickly to rule out topics that cannot be researched due to lack of primary sources.
The index to British Autobiographies , for example, tells me that I can find many autobiographies that document British social clubs (like White's and Boodle's), especially from the 19th century:
Unlike indexes you might be familiar with from non-fiction books, the indexes in bibliographies usually reference specific entries, not page numbers.
A bibliography's index will often help guide you systematically through the available sources, as in this entry which prompts you to look under related index entries for even more sources:
Types of Bibliographies
There are four main types of enumerative bibliographies used for historical research:
enumerative bibliography:
1. Enumerative bibliography: the listing of books according to some system or reference plan, for example, by author, by subject, or by date. The implication is that the listings will be short, usually providing only the author's name, the book's title, and date and place of publication. Enumerative bibliography (sometimes called systematic bibliography) attempts to record and list, rather than to describe minutely. Little or no information is likely to be provided about physical aspects of the book such as paper, type, illustrations, or binding. A library's card catalog is an example of an enumerative bibliography, and so is the list at the back of a book of works consulted, or a book like the New Cambridge Bibliography of English Literature, which catalogues briefly the works of English writers and the important secondary material about them. ... (from McGill Library)
Read more from their lecture on bibliographies from this linked Word Doc: Lecture I Discussion
Next: National Bibliography >>
Last Updated: Sep 5, 2023 2:37 PM
URL: https://shsulibraryguides.org/bibliography_research
Newton Gresham Library | (936) 294-1614 | (866) NGL-INFO | Ask a Question | Share a Suggestion Sam Houston State University | Huntsville, Texas 77341 | (936) 294-1111 | (866) BEARKAT © Copyright Sam Houston State University | All rights reserved. | A Member of The Texas State University System