What's in a Cover Letter?
When applying for a new job, it is important to include a well-written and memorable cover letter with your resume. You might have written an excellent and effective resume to apply for your dream job, however, a resume is not the only document you will need. This article explains what to include in your cover letter and also provides a template and example to help when crafting your own.
What is a cover letter?
A cover letter is a short document that you send with your resume when applying for a job. As a hiring manager will read this letter first, and possibly even decide whether to go over your resume or not based on what they think of the letter, it is important to take care when drafting this document. Many hiring managers have to work their way through hundreds or even thousands of applications, so you want to ensure that your cover letter is error-free, memorable and stands out from the rest.
Tips for writing a cover letter
Take care not to simply repeat your resume in your cover letter. Whereas a resume provides all the necessary information, such as your education, skills and work experience, a cover letter should provide some detail about your specific career story to demonstrate your unique personality and work style. A cover letter also gives you the opportunity to provide an employer with information that you could not add in your resume, such as gaps in your job history.
How to write a cover letter
Here are a few guidelines you can follow when writing a cover letter:
1. First, start with a proper salutation
Ensure that you direct the letter to the appropriate person by stating their name instead of using a generic salutation, such as 'To whom it may concern.' By doing so, you demonstrate that you are interested in the specific job and have put extra effort into sending your letter to the relevant person.
2. Second, use a memorable introduction
In the introduction of your letter, you want to mention the job you are applying for and express your interest and enthusiasm. If possible, add a quick anecdote or a personalized sentiment in your introduction. Remember, the hiring manager has to read through multiple cover letters, so you want your letter to draw their attention.
3. Third, mention your skills and experience that match the job description
In the body of the letter, you want to make it clear why you are an excellent candidate for the position. You should mention your top accolades and achievements in this section, and match the skills and work experience you mention to those outlined in the job posting. For instance, if the job posting lists marketing experience and lead generation, you could highlight your previous role as a marketing manager where you implemented an innovative ad campaign that drove extensive lead generation for your client.
4. Fourth, include a specific example or tangible evidence of your skills
If possible, add specific statistics, as this provides tangible evidence of your skills and achievements. Instead of saying that you are a problem solver, mention a specific example in your past when your problem-solving skills yielded positive results. Take care, however, to only include information in this section that is relevant to the job you are applying for.
5. Lastly, close your letter with a thank you and a call to action
In your conclusion, you should thank the person for considering you for the position. Also, add a call to action. For instance, instead of stating that you will contact them to follow up on your letter, rather state that you are available to provide more information at any time and will be very happy to meet with them for an interview. You could also add, if relevant, that you are happy to relocate for the position or any other pertinent information.
Cover letter template
Here is a template of a cover letter that you can follow:
[Your name] [Address] [Phone number] [Email address]
[Name of hiring manager] [Job title] [Name of company] [Address]
Dear [Name of hiring manager],
[Introduction: State the position you are applying for. Include a sentence that draws attention.]
[Body of the letter: Mention your top accolades and match your skill set and experience to the requirements or essential points from the job posting.]
[Conclusion: Conclude the letter with a call to action and thank the person for considering you for the job.]
Yours sincerely, [Your name]
Cover letter example
Here is an example of a cover letter:
Sasha Parker 9056 Edgemont Ave. Jacksonville, FL 32218 (555) 555-5555 [email protected]
January 10, 2020
Ronald Stevens Owner The Health Bar 4321 West Lane West Palm Beach, FL 33415
Dear Mr. Stevens,
I have always wondered why some restaurants make it, while others don't. In my 20-plus years in the hospitality industry, of which 12 have been spent working as a restaurant manager, I have reached the conclusion that it boils down to effective and innovative management. I have read your job posting for a restaurant manager with interest and think that I am the woman for the job.
In my current position as the restaurant manager at Francesco's Pizza Parlor, I have managed to turn a failing business into a profitable and successful venture. In the last two years I have delivered:
A 25% revenue growth by bringing in a new head chef, overhauling the menu and starting a catering side business for the company
A 10% margin increase by reducing food wastage, improving stock control and negotiating better prices with suppliers
Have increased our social media following by 40% through innovative marketing campaigns
I am proud to announce that in November last year, Francesco's received its first accolade when Jacksonville Magazine announced that we had been chosen as the Best Pizza Restaurant in Jacksonville for 2019. I would be very honored to bring my skill and expertise to your venture, and am specifically excited about your focus on sustainability and organic, locally-produced ingredients.
Thank you for taking the time to read my letter. I am available at any time if you require more information from me. I am willing to travel to West Palm Beach at your earliest convenience so we can meet in person.
Yours sincerely, Sasha Parker
Search Search Please fill out this field.
Career Planning
Finding a Job
Cover Letters
Cover Letter Sample for a Resume
Alison Doyle is one of the nation's foremost career experts.
When to Write a Cover Letter
How to write a cover letter for a job, customize your cover letters.
Explain What's On Your Resume
Review Examples and Templates
Sample Cover Letter for a Resume
Sending an email cover letter, more cover letter examples.
The Balance / Alex Dos Diaz
Do you need to write a cover letter (also known as a job application letter ) for a job? You may feel as though the document is unnecessary since you are already providing a resume with plenty of information.
Not so! A cover letter serves an important purpose: it presents the case for why you should be hired and distinguishes you from other candidates. Your cover letter is where you can show your passion for the position and the company, and highlight your most relevant qualifications. A well-written cover letter will supplement your resume by focusing on why you're a well-qualified candidate for the job.
Many employers require cover letters as part of the job application process . However, even when an employer does not explicitly ask for a cover letter, you should send one. A Robert Half survey reports that 58% of employers prefer to receive a cover letter and find them to be valuable.
A strong cover letter can make your application stand out from the crowd. 
Review these tips for writing and sending a cover letter. Then, use the cover letter sample below as a guide for when you write your own cover letter.
Even when an employer does not directly ask for one, be sure to always send a cover letter . When shouldn't you send a cover letter?
The only time you should avoid sending a cover letter is when a job listing explicitly says not to send one. In that situation, it's more important to follow the directions on the job listing.
Make a Match
In your cover letter, address the top skills and abilities you have that match the job description . Ideally, you should select the qualifications that are most relevant to the position for which you are applying:
Review the job description and try to determine which qualifications seem to add the most value to the position.
Provide a specific example of a time you demonstrated each of these qualifications.
Consider Using Bullets
One great way to showcase your skills and achievements is to include a bulleted list of your most impressive qualifications in the body of your cover letter. Using four or five bulleted items helps this information to "pop" on the page.
Quantify Your Achievements
When describing significant professional successes, make this information even more impressive by quantifying your contributions with numbers, percentages, or dollar amounts in boldface.
While it might seem tedious, you should always customize each letter to fit the specific job for which you are applying. After all, an effective cover letter must illustrate how your experience matches up to the requirements outlined in the job listing. Failing to do so can quickly get your application eliminated from the pool.
Echo the keyword phrases that are emphasized on the job announcement in your cover letter.
Employers often now use sophisticated applicant tracking systems to provide a first review of the cover letters and resumes they receive. The more industry-specific keywords your cover letter includes, the more likely it is that your application will be advanced for a deeper review.
Explain What's On Your Resume
You can use your cover letter to go into detail about something in your resume that needs explaining.
For example, a cover letter is a great place to talk about a career shift , a career break , or to explain an extended gap in employment .
Proof and Edit Your Cover Letter
A CareerBuilder survey reports that typos and grammatical errors can cost you an interview, as can not including a cover letter.
Be sure to thoroughly proofread each cover letter before sending it, looking for grammar and spelling errors. Consider asking a friend or family member, or even a career counselor , to read over your cover letter. It can be helpful to print a copy of your cover letter and edit it with a pen in hand. Reading it out loud is another good way to catch mistakes.
Review Examples and Templates
For help writing your cover letter, read samples like the one below, as well as cover letter templates . Remember to tailor any example or template to fit your own experiences and the job for which you are applying.
Want more tips? Review the top 10 cover letter writing tips for more details on how to craft a successful cover letter. It's smart to familiarize yourself with what it takes to write an effective cover letter before you get started writing. That way, you can spend less time on editing and more time on getting it right from the start.
You can also use a cover letter sample, like the one below, for inspiration.
Be sure to tailor any samples you use to match your own background and the job for which you are applying.
As a reminder, always rework your cover letter to fit each specific position that you apply for. In addition to tweaking the content, don't forget to update the salutation, the job title, and the company name.
This is a cover letter sample for a resume. Download the cover letter template (compatible with Google Docs or Word Online) or read the example below.
Sample Cover Letter for a Resume (Text Version)
Joseph Q. Applicant 123 Main Street Anytown, USA 12345 555-212-1234 josephq@email.com
August 17, 2020
Jane Smith Director, Human Resources Acme Company 123 Business Rd. Business City, NY 54321
Dear Ms. Smith,
I am interested in the author's assistant position at Acme Company, as advertised on LinkedIn. I am currently employed as legislative director for Assemblywoman Nora Kiel, Chairperson of the NYS Assembly. I believe that the skills and experiences I have gained at this position make me an ideal candidate for the job of author's assistant.
As legislative director, I have developed strong writing and editing skills. For example, one of my main duties is to prepare Assemblywoman Nora Kiel's personal legislation, which deals with issues related to her position as Senior Member of the NYS Assembly Standing Committee.
This duty requires meticulous writing and editing skills, and an ability to convey complex legal ideas clearly. I have prepared dozens of pieces of legislation and received praise for the clarity of my writing.
I have also gained extensive experience in legal and policy research – fields that you state the author's assistant must be familiar with. My experience in the NYS Assembly has afforded me the opportunity to become familiar with the consolidated and unconsolidated laws of the State of New York. In particular, through my work with Assemblywoman Nora Kiel, I have become heavily involved in the current welfare and Medicaid reform movement. I am always eager to learn more about state legislation, reading up on these topics on my own time to become more knowledgeable. I would love to bring this passion for policy and law to your company.
I am confident that my experience in the Legislature and my research and writing skills qualify me for consideration. If you would like, I can provide you with current samples of my work. I have also enclosed my resume. I look forward to meeting with you and discussing my qualifications in more detail.
Joseph Q. Applicant (signature hard copy letter)
Joseph Q. Applicant
If you're sending your cover letter via email , list your name and the job title in the subject line of the email message . Include your contact information in your email signature, but don't list the employer's contact information. Skip the date, and start your email message with the salutation.
Ready to get started? You can review 100+ free cover letter examples for more inspiration. Or, follow this guide on how to write a cover letter in 5 easy steps .
Robert Half. " How to Write a Cover Letter That Will Stand Out ." Accessed March 17, 2021.
CareerOneStop. " How Do I Write a Cover Letter? " Accessed March 17, 2021.
CareerBuilder. " Employers Share Their Most Outrageous Resume Mistakes and Instant Deal Breakers ." Accessed March 17, 2021.
By clicking "Accept All Cookies", you agree to the storing of cookies on your device to enhance site navigation, analyze site usage, and assist in our marketing efforts.
Office of Personal & Career Development
Write a resume or cover letter.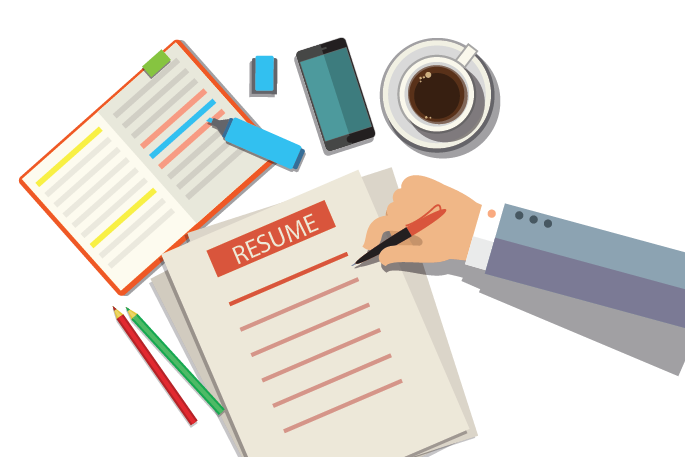 Putting the best you on paper.
In almost every situation, these documents are the employer's first impression of your skills and professionalism. As you craft each of these documents you are creating a personal brand for yourself that will precede your face-to-face interaction with an employer.
As you draft these documents, keep the job description at the forefront of your mind. Make sure you emphasize experiences in your resume and examples in your cover letter that are consistent with the skills the company is looking for in their next hire.
Get It Reviewed By An Expert
Monday-thursday, 1:30-4:30pm.
Resume and LinkedIn profile Walk-in hours OPCD Office – Reynolda 230
How to Write a Resume
Impress employers before you ever shake their hand by creating a flawless resume. Market your skills and experience so your potential employer can quickly see what you could bring to their organization.
Keep your resume to one page.
Use 10 to 12 size font in a professional style (no colors or fancy fonts).
Include job title, organization, location, date, and a description of the skills you gained from each of your experiences in reverse chronological order.
Make sure you're positive and honest about your experience, skills and capabilities.
Proofread – your punctuation, grammar and syntax must be flawless.
Start each bullet point with an action verb. Check out our list of resume action verbs to make sure you use meaningful and descriptive verbs.
Download Resume Samples
Leadership resume.
First year and sophomore students with limited internship or leadership experience
Study Abroad
Highlights study abroad experience as well as relevant coursework
Summer Business Programs
For leadership experience or participated in the Summer Business Management Program
Lab and Research Skills
For experiences where you held multiple positions ( includes science lab & research skills)
Sports and Extracurriculars
How best to highlight extracurricular involvement like sports.
Visual Arts Experience
Focuses on experiences in the visual arts and museums
Performing Arts
Targeted to the performing arts ( include 8 x 10 headshot with resume )
Fraternity Resume
How best to highlight your fraternity involvement and leadership
Sorority Resume
How best to highlight your sorority involvement and leadership.
Graduate Student Resume
Business resume – financial services, business resume – accounting, business resume – consulting, business resume – academic project and experience, business resume – marketing, how to write a cover letter.
Cover Letters are another important part of impressing an employer and creating your personal brand. The best way to entice an employer to read your resume is to write a cover letter that highlights specific reasons why you would be a good fit for the position.
Address the letter to a specific person by name and title
Match the font style and size to your resume
Tailor your cover letter to the specific position and company
Highlight your specific experiences or skills that match what the employer is seeking
Focus on how you can benefit the company, not how they can benefit you
Download Cover Letter Samples
Cover letter template, internship cover letter, full time job cover letter, advertising, marketing, & pr cover letter.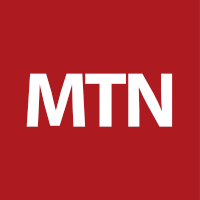 Money Talks News
10 Frequently Asked Questions About Resumes and Cover Letters
Posted: October 30, 2023 | Last updated: October 30, 2023
Editor's Note: This story originally appeared on FlexJobs.com .
Whether this is your first resume and cover letter or your 10th, writing effective application materials can be challenging.
This is partially because effective resumes aren't written in the same way you might naturally speak. As a result, it can be challenging to convey your professional accomplishments in an effective written tone and style.
And sure, cover letters are more personalized, but they still require a professional tone you might not use daily.
Another reason it can be difficult to write resumes and cover letters is because they affect so much of your life. From where you can live to how much spending money you have, resumes and cover letters are key factors in landing a job that supports your goals.
To top it all off, they need to snag a hiring manager's attention in just a few seconds.
All of these things compound to make writing resumes and cover letters a little intimidating. To help you out, we asked one of our career experts to answer some of the most common questions about resumes and cover letters.
Join 1.2 million Americans saving an average of $991.20 with Money Talks News. Sign up for our FREE newsletter today.
Sponsored: Find a vetted financial advisor
Finding a fiduciary financial advisor doesn't have to be hard. In five minutes, SmartAsset's free tool matches you with up to 3 financial advisors serving your area.
Each advisor has been vetted by SmartAsset and is held to a fiduciary standard to act in your best interests. Get on the path toward achieving your financial goals!
Advertising Disclosure: When you buy something by clicking links on our site, we may earn a small commission, but it never affects the products or services we recommend.
Frequently Asked Questions About Resumes
Answering resume questions is Keith Spencer , a member of FlexJobs' team of career experts. From career planning for university students to professional career coaching, Keith is passionate about helping others.
Take some time to look through his top tips and take your resume to the next level.
1. Does my resume have to be just one page?
Maintaining a one-page resume has become an outdated standard. If you have had an extensive career, have worn many hats in your past roles, or have a considerable number of achievements to include, it's perfectly fine to go beyond the first page.
That said, there's still a best practice of keeping it under two pages, maximum.
Also, keep in mind that you shouldn't go onto a second page simply because it's allowed. Hiring managers are notoriously rushed, so you want to keep the information on your resume as concise, relevant, and targeted as possible!
2. Should I list my entire career history?
Only the last 10-15 years of work experience should be in your resume's "Professional Experience" section. With less information, you highlight your most recent—and relevant—work for potential employers.
Keeping your career history short and sweet ensures you avoid potential issues related to ageism within the application stage of the job search process.
When you have relevant experience that extends beyond that 10- to 15-year range, consider including an "Additional Related Experience" section.
Build this section after your professional experience section, listing one or two earlier roles here. Remove the dates and keep the descriptions condensed.
You could also craft a "Highlighted Attributes" section before your "Professional Experience" section. This list will include key contributions or accomplishments from earlier experiences.
Again, you'll want to ensure they're highly relevant to the job you're applying for.
Related: How to Save Up to 70% on 7 Everyday Purchases
3. What do I do if I have a gap in employment?
It's best to address any employment gaps head-on in the "Professional Experience" section. Note that you only need to address any gaps within that 10-15 year employment window you're highlighting.
For example, you can include a "Career Break" for unplanned gaps or a "Planned Career Break" entry within your experience section.
Proactively address the reason for this gap and avoid having employers imagine potential concerns or red flags that don't exist. For these types of entries, tactfully explain why you were unemployed.
Caregivers, for example, might include a statement like this: "An intentional pause in career to focus on full-time caregiving; parted with a previous employer on good terms and excited and energized to return to work."
How to address layoffs and more
Another common concern is addressing getting laid off or fired.
Your explanation might read, "One of many laid off due to a change in company strategy; using the time to identify and research top remote organizations."
Also, if you have been out of the workforce for a while, you may have had the time to volunteer, take online or in-person courses, or engage in other professional development activities.
If so, mentioning this type of experience within your "Career Break" entry is perfectly appropriate, showing you stayed professionally engaged.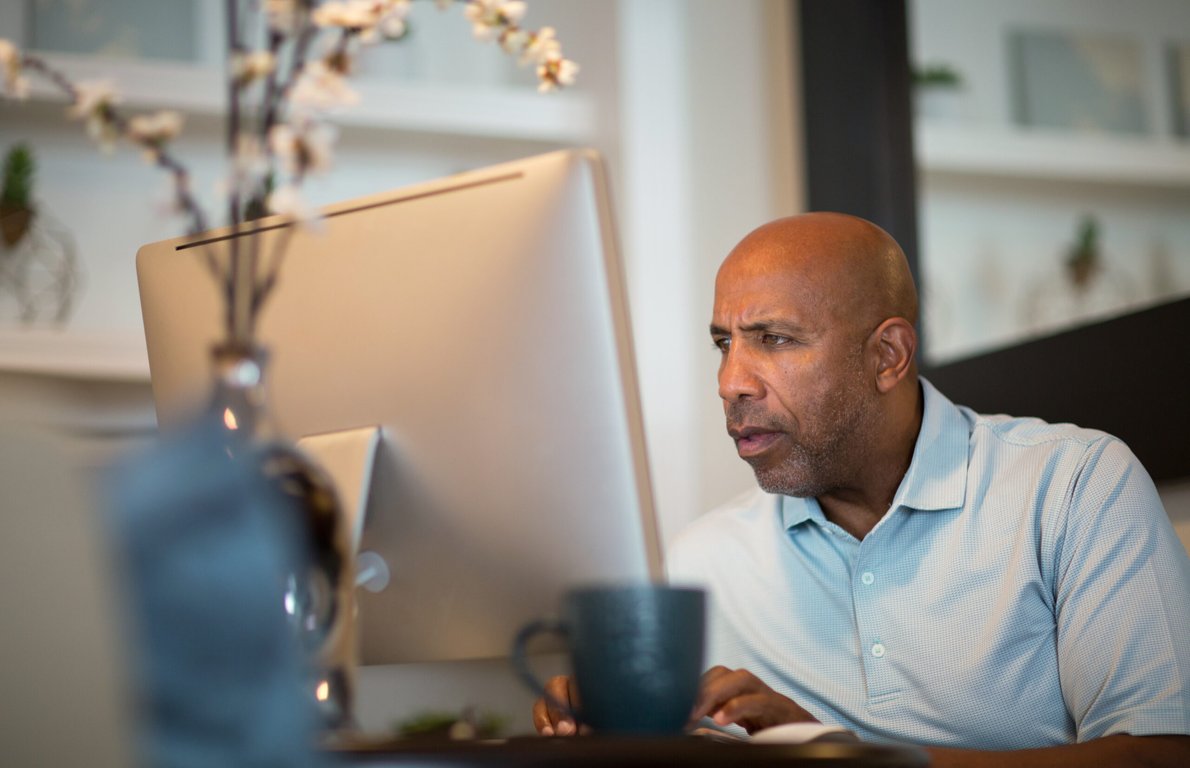 4. What skills should I list on my resume?
Unfortunately, there's no one-size-fits-all answer to that question. The skills to include will depend heavily on the position you're applying to.
If you were to list your entire skill set, you'd quickly run out of space. Instead, carefully review the job description to identify key skills and attributes the employer is seeking. Matching those as closely as possible is the best way to stand out.
It's also worth mentioning that some of your best skills can be relevant but maybe aren't explicitly mentioned. It's a good idea to include a mixture of "soft" (or transferable) skills and "hard" (or technical) skills .
Your transferable skills can be listed in a "Key Skills" or "Core Competencies" section.
That section will generally be positioned directly after your "Professional Summary" section and should focus primarily on general transferable skills, like communication, teamwork, problem-solving, organization, etc.
How to list specific skills
You can also include some role-specific transferable skills. For example, customer service, customer support, building rapport, customer satisfaction, and conflict resolution would be appropriate for a customer service role.
Technical skills should be listed in a "Technology Skills" section, although you can include these in your "Key Skills" section if they're a focus in the job description. Adding them there helps highlight them more prominently.
Including subsections within your "Technology Skills" section can also be helpful.
For example, a "Remote Collaboration Tools" subsection is a great place to list things like Zoom, Slack, Microsoft Teams, Dropbox, etc.
A "Task and Project Management Software" subsection would be a good place to list things like Microsoft Office (Word, Excel, PowerPoint), Google Workspace (Docs, Sheets, Slides), Adobe Creative Suite, CRM Tools, QuickBooks, etc.
5. How do I make my resume stand out?
Tailoring your resume to the job is, by far, the best way to stand out and grab a recruiter's attention. Avoid sending a cookie-cutter resume.
Instead, focus on job descriptions to find attractive keywords and phrases. Look for specific skills, experiences, or attributes integral to the role.
Not only will tailoring your resume help you beat the applicant tracking systems (ATS) , but you'll make it easier for recruiters to see that you're an obvious fit for the role. Remember, they need more time to puzzle through whether your skills align if it's not apparent.
Include specific accomplishments you achieved, ideally with quantifiable metrics. For example, showing that you increased sales by [X%], decreased costs by [$XX, XXX], or improved customer satisfaction ratings by [X%] demonstrates that you accomplished those tasks and did them well.
Past performance is an excellent indicator of future success, so list specific accomplishments to help you stand out even more!
Try a newsletter custom-made for you!
We've been in the business of offering money news and advice to millions of Americans for 32 years. Every day, in the Money Talks Newsletter we provide tips and advice to save more, invest like a pro and lead a richer, fuller life.
And it doesn't cost a dime.
Our readers report saving an average of $941 with our simple, direct advice, as well as finding new ways to stay healthy and enjoy life.
Click here to sign up. It only takes two seconds. And if you don't like it, it only takes two seconds to unsubscribe. Don't worry about spam: We never share your email address.
Try it. You'll be glad you did!
Frequently Asked Questions About Cover Letters
Along with your resume, a personalized cover letter can be one of the most draining aspects of job submission if you don't love to write.
Balancing a friendly and customized letter with a professional and structured format can be tricky. Here's what Keith has to say about some of the cover letter questions we hear from job seekers.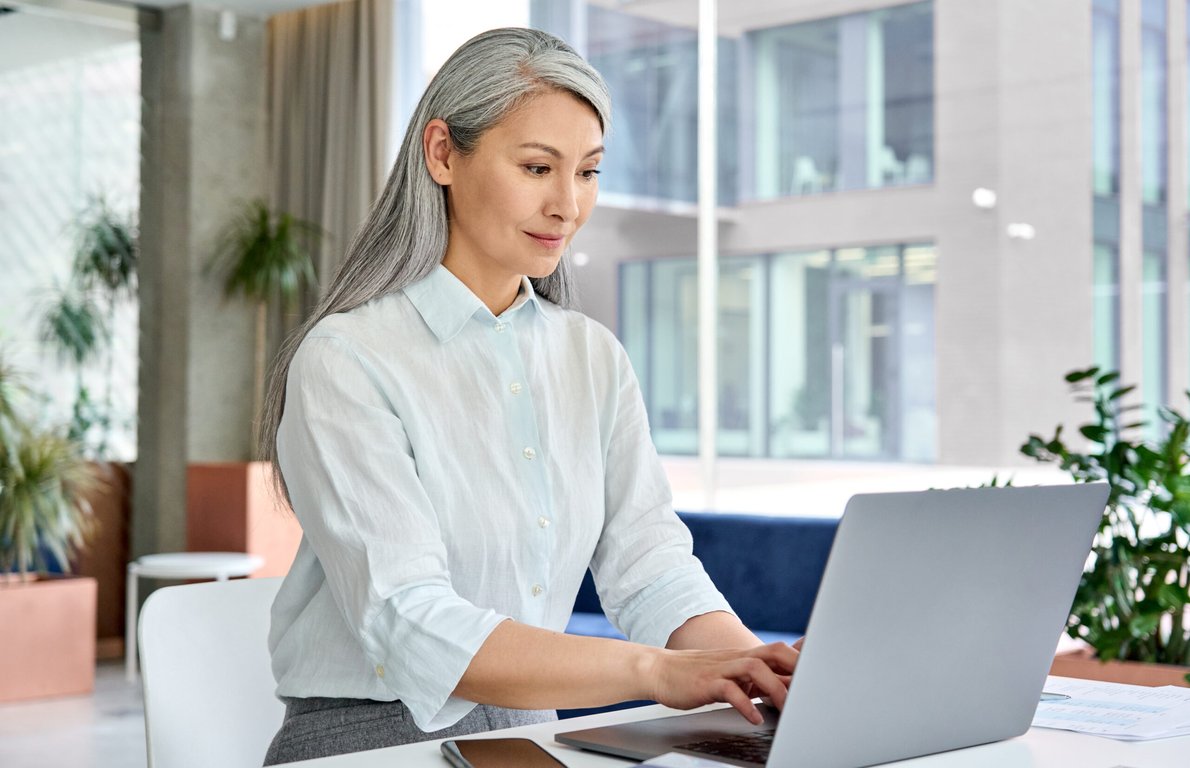 1. What is the purpose of a cover letter?
Think of your cover letter as a chance to further promote your candidacy. You provide additional context to key points that are mentioned in your resume.
While your resume is a great place to list your skills, experience, and accomplishments, your cover letter amplifies your fit for the specific role.
Describe your passion for the field or industry, demonstrate enthusiasm for the company and its mission, and explain relevant accomplishments in greater detail than your resume—all while including your personality.
Once your resume has snagged a hiring manager's notice, the cover letter helps them visualize you in the role and working with the team. Tailor your cover letter to individual roles with the same detail you give to your resume.
2. Do employers read cover letters?
There's not a solid answer to that question. Statistics on the importance of cover letters vary, but recent reports share that 56% of employers want cover letters attached.
According to a survey from Resume Genius , roughly 60% of employers require a cover letter, and over 75% of recruiters prefer applicants to submit a cover letter. All of that adds up to the reality that you should consider submitting a cover letter, even when it's not required.
Typically, your cover letter will be read after your resume, but a tailored cover letter can help you stand out. And realistically, every little bit helps when you're looking to stand out in a crowded job market.
Even if there's a chance a hiring manager won't read your cover letter, it's a good idea to hedge your bets and submit a thoughtful, targeted cover letter.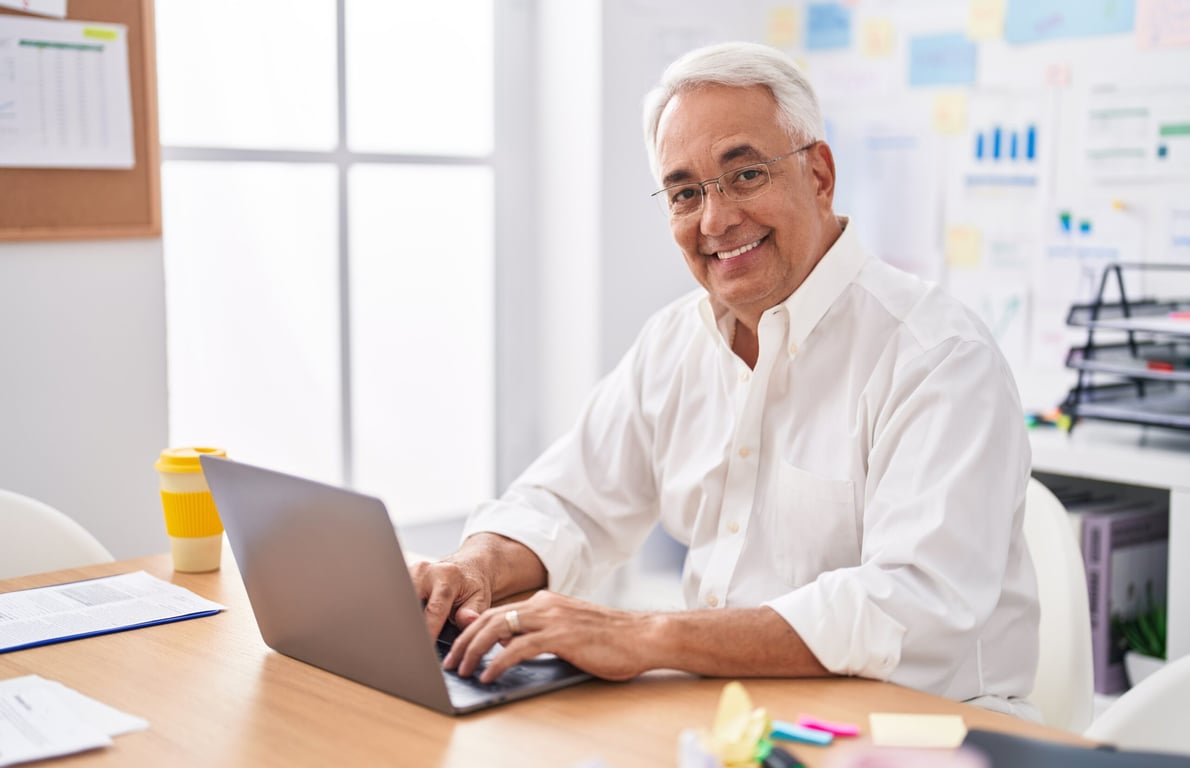 3. How long should a cover letter be?
Standards for cover letters dictate that it shouldn't be more than one page. Your word count should sit within the 200-500 words range. Some career experts suggest an even briefer cover letter is better.
A well-written letter gets straight to the point, includes three to five relevant examples of your experience, and details your interest in the role or company.
4. What should I include in a cover letter?
Before writing your letter, focus on the job description and research you've gathered . Establish your attraction to the company, such as alignment with its values and mission. You might also highlight how you align well with the role you're applying to.
Your cover letter must be unique, separate from your resume, rather than repetitive. Provide more detailed examples and context, making you a strong candidate.
5. How should I start a cover letter?
While most employers do read cover letters, that same Resume Genius survey tells us they often spend between 30 seconds to under 2 minutes reviewing your letter, which means the start of your cover letter is significant!
Hook the reader in with your first paragraph to entice them to read more. Briefly reference the position, then explain why you're attracted to the role. Ensure that you're connecting your passion for the opportunity to your experience.
You want the recruiter to feel like this isn't "just another job" to you but something you are genuinely excited about. Justify your excitement with specific examples showing you're a good fit.
Standing Out With a Polished Submission
There you have it — answers to 10 of the most common questions about your resume and cover letter. With these tips under your belt, you're ready to create a resume and cover letter template you can tailor to each role you apply to.
More for You
Veteran pitcher announces retirement after 17 seasons
Students walk out of Hillary Clinton's lecture at Columbia University
Ukrainian intelligence about Putin's health condition
12 House Democrats break with Biden and vote for GOP-led Israel aid package that cuts IRS funding
The FBI is investigating a Texas sheriff's office, a woman interviewed by agents says
Trump vows mass deportations, end of birthright citizenship if reelected
Nuclear Bomb Map Shows Impact if Biden's New Weapon Dropped on Russia
New maps reveal who could see more snow this winter during a strong El Niño
Daily horoscope today: November 3, 2023 astrological predictions for your star sign
'Watch your back': Speaker Johnson squares off with Schumer
High school students walk out of class in protest of transgender bathroom policy: 'They ignore us'
Reds confirm news on veteran righty
DirecTV to Alter Travis Kelce Ads After NFL Complaint and an Adverse Ruling
Wild and wonderful cars and trucks of the 2023 SEMA Show
The United States Quietly Gave Ukraine the Assault Breacher, a Special Vehicle For Breaking Through Russian Defenses
House Democrat Schools Marjorie Taylor Greene With A Brutal US History Lesson
Seinfeld, Margulies, other industry heavyweights rip Hollywood's hypocrisy on antisemitism: 'Failed us deeply'
Seager Takes Shot At Astros
Eurasia's Tallest Active Volcano Has Erupted
What's next in the Colorado trial to remove Trump from the ballot based on the 14th Amendment
Join Team VU, ranked #29 on Fortune's Best Companies to Work for 2023 List!
Helpful Hints for Writing a Cover Letter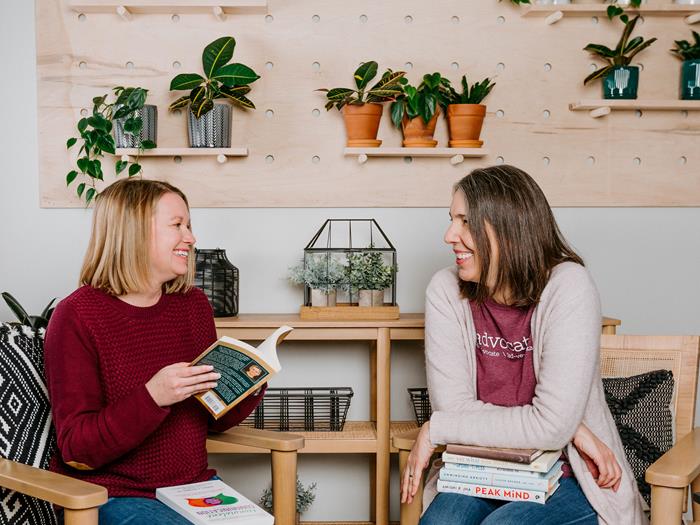 While it is not always required to submit a cover letter with an application, including one can often be helpful! A cover letter provides a chance to share additional information with the hiring team that may not be covered in your resume. Here are some tips to consider when writing a cover letter.  
Addressing the letter: If you are unsure about the name of the hiring manager or recruiter for the role, it is totally okay to write "Dear Hiring Manager." Don't worry too much about the specific name if you don't have it.  
Expand on relevant details: Use the cover letter to expand on any aspects of your resume that a recruiter may have questions about. This could include explaining relocation plans, addressing gaps in employment, or discussing your return to the workforce. Share information that you believe would be helpful for the hiring team to know.  
Customize your letter: Tailor your cover letter to highlight why you are specifically interested in the role and company you are applying for and how your skills and experience align with the position. No need to recite your resume; instead, focus on conveying how your unique abilities would contribute to the role.   
Keep it short and sweet: Use this letter to provide additional details, but don't overdo it. We recommend to keep it around three quarters of a page to a page long. If you have more things to share, see what you can remove that's less important, or wait to discuss it in the interview.   
Seek examples online: When in doubt, there are many online resources available that provide examples and guidance for crafting effective cover letters. Just make sure you don't copy and paste it! Make your cover letter your own unique document that will stand out to the hiring team.  
We hope these tips help you get started on submitting a cover letter. We've created a template that you are welcome to use that you can view and download below.
If you are also seeking tips on creating a resume, view our resume resource here !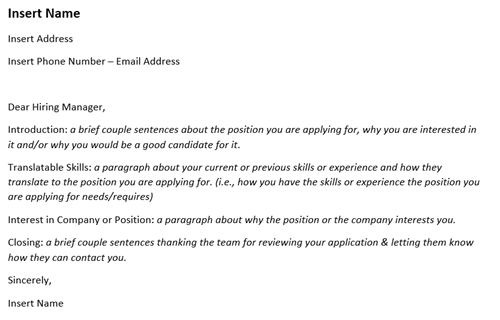 This website uses cookies to ensure you receive the best experience on our website. If you continue without agreeing to the cookie conditions, we'll assume that you are happy to receive all cookies on this website.
Online Undergraduate Students
Online Graduate Students
Prospective Students
First Generation
International
Persons With Disabilities
Military-Connected
Student Parents
Accounting & Finance
Architecture & Construction
Arts, Media & Communications
Business Management & Administration
Counseling & Social Work
Diversity, Equity, and Inclusion (DEI)
Education & Training
Government & Public Administration
Health Science
Information Technology
Law & Policy
Operations & Logistics
Create a Resume / Cover Letter
Expand Your Network / Mentor
Explore Your Interests / Self Assessment
Negotiate an Offer
Prepare for an Interview
Prepare for Graduate School
Search for a Job / Internship
Linkedin Learning
Labor Market Insights
7 Essential Tips on How to Format a Cover Letter
Share This: Share 7 Essential Tips on How to Format a Cover Letter on Facebook Share 7 Essential Tips on How to Format a Cover Letter on LinkedIn Share 7 Essential Tips on How to Format a Cover Letter on Twitter
7 Essential Tips on How to Format a Cover Letter was originally published on Resume.io .
When you come to writing one of the most important letters in your life, you may need a few ground rules to help you to get started with the format of your cover letter.
That blank page can look awfully daunting otherwise.
Here are some must-follow tips around the structure and content of your cover letter:
Well-designed header
The header section of the cover letter should be attractive and space efficient. Graduates might be tempted to select a header design that reduces the amount of space that they need to fill for their cover letter, but you will have more to say than you think.
The header should contain all essential contact details (in addition to those on your resume) – full name, email, and mobile. You don't have to include your full address and you definitely don't have to include the "inside address" of your employer.
Mouthwatering intro
The intro of a recent grad or early career cover letter should be far more than a "this is what I want out of my career." The hiring manager understands that you want the job – applicants need to prove to them that they are worthy of it. Make a compelling case.
The cover letter introduction should lead with your most relevant accomplishment for the role in question, with a hint of personality around how you achieved it. Avoid a generic cover letter that you send to everyone – you might not have much experience, but you should still strive to be as selective as possible.
Only relevant career stories with context
The length and content of your cover letter should be dictated by the amount of relevant experience that you have to share. Do not feel that you need to fill a page by parroting the responsibilities of the role or long lists of skills and personality traits without evidence.
Empty space is better than empty words – employers will value quality over quantity for the early career professional. What they want to understand in the cover letter is that you understand the demands of the role and can justify why you think you will do a good job.
Conclusion with call-to-action
End the conclusion of the early-career cover letter with a final detail about your personality and motivation and share your interest in learning more about the role. Saying that you hope to have the opportunity of an interview to learn more about the role is a powerful call-to-action which demonstrates your belief in yourself. Remember to keep the tone hopeful.
After the raw content come the syntax and visual choices:
Powerful action verbs
When you only have a certain number of sentences to create a favorable impression, your choice of verb can have a surprising impact on how your messages are received. Insightful action verbs can add a new level of meaning. Did you "manage" or "orchestrate" a project?
A word of warning: sprinkle action verbs and other buzzwords liberally. The cover letter should read like a conversation starter, so ensure that it sounds natural enough.
Impactful fonts, sensible sizes, and shot paragraphs
Increasingly the font size to take up more space on the page will fool no one. Stick with a standard 10 or 12 size and choose a suitable professional font that is easy to read.
Use short 2-4-line non-indented paragraphs and leave a line between each one. Give the reader a natural break between each of your career stories and consider using bullet points for your greatest accomplishments (the ones that you can ideally quantify with numbers). The cover letter should be strictly no more than one page – ideally aim for 3/4 of a page.
Right choice of template
Finally, very few cover letters or resumes are send as a blank word document these days. There are a wide choice of resume and cover letter templates – it is a great idea to use the same visual look for both your cover letter and resume. When a hiring manager is viewing a large number of candidates, this association will stick in their minds.
There is a subtle art to writing a persuasive cover letter when you do not have experience.
Strike a balance between outlining hopes for the future and sharing the greatest hits from your past. Your future employer will want to understand both.
If you are curious to explore further (you should be), the following article from Resume.io provides substantial further food for thought: " How to Format a Cover Letter in 2022: Examples and Tips "