Madeline Miller
393 pages, Hardcover
First published April 10, 2018
About the author
Ratings & Reviews
What do you think? Rate this book Write a Review
Friends & Following
Community reviews.
When I was born, the name for what I was did not exist.
This is the story of a woman finding her power and, as part of that, finding her voice. She starts out really unable to say what she thinks and by the end of the book, she's able to live life on her terms and say what she thinks and what she feels. - from the Bookriot interview
Scholars have debated whether Circe's pet lions are supposed to be transformed men, or merely tamed beasts. In my novel, I chose to make them actual animals, because I wanted to honor Circe's connection to Eastern and Anatolian goddesses like Cybele. Such goddesses also had power over fierce animals, and are known by the title Potnia Theron, Mistress of the Beasts.
My thoughts about [Circe as caregiver] really start with the gods, who in Greek myth are horrendous creatures. Selfish, totally invested only in their own desires, and unable to really care for anyone but themselves. Circe has this impulse from the beginning to care for other people. She has this initial encounter with Prometheus where she comes across another god who seems to understand that and also who triggers that impulse in her. I wanted to write about what it's like when you to want to try to be a good person, but you have absolutely no models for that. How do you construct a moral view coming from a completely immoral family? - from Bookriot interview
"I wasn't trying to write Circe's story in a modern way… I was just trying to be true to her experience in the ancient world." "It was a very eerie experience. I would put the book away and check the news. The top story was literally the same issue I had just been writing about — sexual assault, abuse, men refusing to allow women to have any power ... I was drawn to the mystery of her character — why is she turning men into pigs?" – from The Times interview
For Circe, I would say the Odyssey was my primary touch-stone in the sense that that's where I started building the character. I take character clues directly from Homer's text, both large and small. I mentioned her mortal-like voice. The lions. The pigs. And then when I get to the Odysseus episode in the book, I follow Homer obviously very closely… - from the BookRiot interview
In terms of sources, I used texts from all over the ancient world and a few from the more modern world as well. For Circe herself, I drew inspiration from Ovid's Metamorphoses and Apollonius of Rhodes' Argonautica , Vergil's Aeneid , the lost epic Telegony (which survives only in summary) and myths of the Anatolian goddess Cybele. For other characters, I was inspired by the Iliad , of course, the tragedies (specifically the Oresteia, Medea and Philoctetes ), Vergil's Aeneid again, Tennyson's Ulysses  and Shakespeare's Troilus and Cressida . Alert readers may note a few small pieces of Shakespeare's Ulysses in my Odysseus! - from Refinery29 interview
"When I was born, the name for what I was did not exist."
"They do not care if you are good. They barely care if you are wicked. The only thing that makes them listen is power."
"Odysseus, son of Laertes, the great traveler, prince of wiles and tricks and a thousand ways. He showed me his scars, and in return he let me pretend that I had none."
"…All my life had been murk and depths, but I was not a part of that dark water. I was a creature within it."
"It was their favorite bitter joke: those who fight against prophecy only draw it more tightly around their throats."
"That is one thing gods and mortals share: when we are young, we think ourselves the first to have each feeling in the world."
It is a common saying that women are delicate creatures—flowers, eggs, anything that may be crushed in a moment's carelessness. If I had ever believed it, I no longer did.
The thought was this: that all my life had been murk and depths, but I was not a part of that dark water. I was a creature within it.
But of course I could not die. I would live on, through each scalding moment to the next. This is the grief that makes our kind choose to be stones and trees rather than flesh.
But in a solitary life, there are rare moments when another soul dips near yours, as stars once a year brush the earth. Such a constellation was he to me.
"It is not fair," I said. "I cannot bear it." "Those are two different things," my grandmother said.
I would look at him and feel a love so sharp it seemed my flesh lay open. I made a list of all the things I would do for him. Scald off my skin. Tear out my eyes. Walk my feet to bones, if only he would be happy and well.
You threw me to the crows, but it turns out I prefer them to you.
You cannot know how frightened gods are of pain. There is nothing more foreign to them, and so nothing they ache more deeply to see.
"Witches are not so delicate," I said.
I did not go easy to motherhood. I faced it as soldiers face their enemies, girded and braced, sword up against the coming blows. Yet all my preparations were not enough.
*Spoilers* How I wish Miller's Circe was a reimagining as opposed to a retelling and I say this because there's little else about Greek mythology that isn't readily available online or at the library. A reinterpretation, on the other hand, gives an author creative license to weave a uniquely extravagant and fantastical story ( Now I Rise did it perfectly) and perhaps one in which a lowly nymph attains great powers, transforms into a formidable sorceress who then proceeds to defy and defeat gods. But, I digress. If Miller's ultimate goal is to introduce Greek mythology to a new generation of readers, then, I think she succeeded. However, that's ALL she achieved. This story about an inferior but immortal nymph called, Circe, who is a progeny of not one but TWO Titans -Helios and Oceanus- is decidedly underwhelming, trite, and overwrought with both too many characters yet very little story progression. Presumedly, the author had a checklist of events (and characters) that simply had to make an appearance in the story, even if the tangent was superfluous and unrelated: Prometheus, and the banishment. Check Scylla, the six-headed monster. Check Pasiphae, Daedalus, the Bull of Poseidon, and the horror that was Minotaur. Check Let's not forget, Odyssey. And Hermes And Athena And many others who (please listen closely) WERE NOT REQUIRED TO MOVE THIS STORY FORWARD. Think I'm making this up? Well, let's see what the story's about shall we? 1. Circe is so dull and uninteresting that 2. Pretty much everyone ignores her; that is, until... 3. She uses her magic to turn Scylla into the six-headed monster. 4. Consequently, she's exiled to an island 5. Where she at times turned unsavoury sailors into pigs 6. Eventually leaving the island only after having lived there for centuries. 7. The end. All in all, I think if you're new to mythology then this is for you; but even then I'd recommend reading Greek Mythology: A Captivating Guide to the Ancient Gods, Goddesses, Heroes, and Monsters instead.
"Next time you're going to defy the gods, do it for a better reason."
Painting of Circe by Joseph Herrin
"You have always been the worst of my children," he said. "Be sure to not dishonor me." "I have a better idea. I will do as I please, and when you count your children, leave me out."
I will not be like a bird bred in a cage, I thought, too dull to fly even when the door stands open.
"It is a common saying that women are delicate creatures, flowers, eggs, anything that may be crushed in a moment's carelessness. If I had ever believed it, I no longer did."
"Humbling women seems to me a chief pastime of poets. As if there can be no story unless we crawl and weep."
"You cannot know how frightened gods are of pain. There is nothing more foreign to them, and so nothing they ache more deeply to see."
"But in a solitary life, there are rare moments when another soul dips near yours, as stars once a year brush the earth. Such a constellation was he to me."
Join the discussion
Can't find what you're looking for.
ADMIN AREA MY BOOKSHELF MY DASHBOARD MY PROFILE SIGN OUT SIGN IN
Awards & Accolades
Our Verdict
Kirkus Reviews' Best Books Of 2018
New York Times Bestseller
by Madeline Miller ‧ RELEASE DATE: April 10, 2018
Miller makes Homer pertinent to women facing 21st-century monsters.
A retelling of ancient Greek lore gives exhilarating voice to a witch.
"Monsters are a boon for gods. Imagine all the prayers." So says Circe, a sly, petulant, and finally commanding voice that narrates the entirety of Miller's dazzling second novel. The writer returns to Homer, the wellspring that led her to an Orange Prize for The Song of Achilles (2012). This time, she dips into The Odyssey for the legend of Circe, a nymph who turns Odysseus' crew of men into pigs. The novel, with its distinctive feminist tang, starts with the sentence: "When I was born, the name for what I was did not exist." Readers will relish following the puzzle of this unpromising daughter of the sun god Helios and his wife, Perse, who had negligible use for their child. It takes banishment to the island Aeaea for Circe to sense her calling as a sorceress: "I will not be like a bird bred in a cage, I thought, too dull to fly even when the door stands open. I stepped into those woods and my life began." This lonely, scorned figure learns herbs and potions, surrounds herself with lions, and, in a heart-stopping chapter, outwits the monster Scylla to propel Daedalus and his boat to safety. She makes lovers of Hermes and then two mortal men. She midwifes the birth of the Minotaur on Crete and performs her own C-section. And as she grows in power, she muses that "not even Odysseus could talk his way past [her] witchcraft. He had talked his way past the witch instead." Circe's fascination with mortals becomes the book's marrow and delivers its thrilling ending. All the while, the supernatural sits intriguingly alongside "the tonic of ordinary things." A few passages coil toward melodrama, and one inelegant line after a rape seems jarringly modern, but the spell holds fast. Expect Miller's readership to mushroom like one of Circe's spells.
Pub Date: April 10, 2018
ISBN: 978-0-316-55634-7
Page Count: 400
Publisher: Little, Brown
Review Posted Online: Jan. 22, 2018
Kirkus Reviews Issue: Feb. 1, 2018
LITERARY FICTION | HISTORICAL FICTION
Share your opinion of this book
More About This Book
SEEN & HEARD
IN THE NEWS
THE SECRET HISTORY
by Donna Tartt ‧ RELEASE DATE: Sept. 16, 1992
The Brat Pack meets The Bacchae in this precious, way-too-long, and utterly unsuspenseful town-and-gown murder tale. A bunch of ever-so-mandarin college kids in a small Vermont school are the eager epigones of an aloof classics professor, and in their exclusivity and snobbishness and eagerness to please their teacher, they are moved to try to enact Dionysian frenzies in the woods. During the only one that actually comes off, a local farmer happens upon them—and they kill him. But the death isn't ruled a murder—and might never have been if one of the gang—a cadging sybarite named Bunny Corcoran—hadn't shown signs of cracking under the secret's weight. And so he too is dispatched. The narrator, a blank-slate Californian named Richard Pepen chronicles the coverup. But if you're thinking remorse-drama, conscience masque, or even semi-trashy who'll-break-first? page-turner, forget it: This is a straight gee-whiz, first-to-have-ever-noticed college novel—"Hampden College, as a body, was always strangely prone to hysteria. Whether from isolation, malice, or simple boredom, people there were far more credulous and excitable than educated people are generally thought to be, and this hermetic, overheated atmosphere made it a thriving black petri dish of melodrama and distortion." First-novelist Tartt goes muzzy when she has to describe human confrontations (the murder, or sex, or even the ping-ponging of fear), and is much more comfortable in transcribing aimless dorm-room paranoia or the TV shows that the malefactors anesthetize themselves with as fate ticks down. By telegraphing the murders, Tartt wants us to be continually horrified at these kids—while inviting us to semi-enjoy their manneristic fetishes and refined tastes. This ersatz-Fitzgerald mix of moralizing and mirror-looking (Jay McInerney shook and poured the shaker first) is very 80's—and in Tartt's strenuous version already seems dated, formulaic. Les Nerds du Mal—and about as deep (if not nearly as involving) as a TV movie.
Pub Date: Sept. 16, 1992
ISBN: 1400031702
Page Count: 592
Publisher: Knopf
Review Posted Online: May 19, 2010
Kirkus Reviews Issue: July 1, 1992
LITERARY FICTION
More by Donna Tartt
BOOK REVIEW
by Donna Tartt
HOUSE OF LEAVES
by Mark Z. Danielewski ‧ RELEASE DATE: March 6, 2000
The story's very ambiguity steadily feeds its mysteriousness and power, and Danielewski's mastery of postmodernist and...
An amazingly intricate and ambitious first novel - ten years in the making - that puts an engrossing new spin on the traditional haunted-house tale.
Texts within texts, preceded by intriguing introductory material and followed by 150 pages of appendices and related "documents" and photographs, tell the story of a mysterious old house in a Virginia suburb inhabited by esteemed photographer-filmmaker Will Navidson, his companion Karen Green (an ex-fashion model), and their young children Daisy and Chad.  The record of their experiences therein is preserved in Will's film The Davidson Record - which is the subject of an unpublished manuscript left behind by a (possibly insane) old man, Frank Zampano - which falls into the possession of Johnny Truant, a drifter who has survived an abusive childhood and the perverse possessiveness of his mad mother (who is institutionalized).  As Johnny reads Zampano's manuscript, he adds his own (autobiographical) annotations to the scholarly ones that already adorn and clutter the text (a trick perhaps influenced by David Foster Wallace's Infinite Jest ) - and begins experiencing panic attacks and episodes of disorientation that echo with ominous precision the content of Davidson's film (their house's interior proves, "impossibly," to be larger than its exterior; previously unnoticed doors and corridors extend inward inexplicably, and swallow up or traumatize all who dare to "explore" their recesses).  Danielewski skillfully manipulates the reader's expectations and fears, employing ingeniously skewed typography, and throwing out hints that the house's apparent malevolence may be related to the history of the Jamestown colony, or to Davidson's Pulitzer Prize-winning photograph of a dying Vietnamese child stalked by a waiting vulture.  Or, as "some critics [have suggested,] the house's mutations reflect the psychology of anyone who enters it."
Pub Date: March 6, 2000
ISBN: 0-375-70376-4
Page Count: 704
Publisher: Pantheon
Kirkus Reviews Issue: Feb. 1, 2000
More by Mark Z. Danielewski
by Mark Z. Danielewski
Discover Books Fiction Thriller & Suspense Mystery & Detective Romance Science Fiction & Fantasy Nonfiction Biography & Memoir Teens & Young Adult Children's
News & Features Bestsellers Book Lists Profiles Perspectives Awards Seen & Heard Book to Screen Kirkus TV videos In the News
Kirkus Prize Winners & Finalists About the Kirkus Prize Kirkus Prize Judges
Magazine Current Issue All Issues Manage My Subscription Subscribe
Writers' Center Hire a Professional Book Editor Get Your Book Reviewed Advertise Your Book Launch a Pro Connect Author Page Learn About The Book Industry
More Kirkus Diversity Collections Kirkus Pro Connect My Account/Login
About Kirkus History Our Team Contest FAQ Press Center Info For Publishers
Privacy Policy
Terms & Conditions
Reprints, Permission & Excerpting Policy
© Copyright 2023 Kirkus Media LLC. All Rights Reserved.
Popular in this Genre
Hey there, book lover.
We're glad you found a book that interests you!
Please select an existing bookshelf
Create a new bookshelf.
We can't wait for you to join Kirkus!
Please sign up to continue.
It's free and takes less than 10 seconds!
Already have an account? Log in.
Trouble signing in? Retrieve credentials.
Almost there!
Welcome Back!
Sign in using your Kirkus account
Contact us: 1-800-316-9361 or email [email protected].
Don't fret. We'll find you.
Magazine Subscribers ( How to Find Your Reader Number )
If You've Purchased Author Services
Don't have an account yet? Sign Up.
Biggest New Books
Non-Fiction
All Categories
First Readers Club Daily Giveaway
How It Works

Get the Book Marks Bulletin
Email address:
Categories Fiction Fantasy Graphic Novels Historical Horror Literary Literature in Translation Mystery, Crime, & Thriller Poetry Romance Speculative Story Collections Non-Fiction Art Biography Criticism Culture Essays Film & TV Graphic Nonfiction Health History Investigative Journalism Memoir Music Nature Politics Religion Science Social Sciences Sports Technology Travel True Crime
November 27-December 1, 2023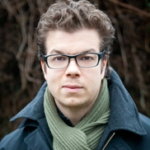 Advertisement
Supported by
December's Book Club Pick: Turning Circe Into a Good Witch
Apple Books
Barnes and Noble
Books-A-Million
When you purchase an independently reviewed book through our site, we earn an affiliate commission.
By Claire Messud
CIRCE By Madeline Miller 400 pp. Little, Brown & Company. $27.
I recall with intense pleasure my discovery in childhood of the Greek myths and Homer's "Iliad," in various editions, from an early acquaintance with d'Aulaire's to Roger Lancelyn Green's versions and, at the French school I attended for several years, a collection memorably entitled "Mythes et Légendes du Monde Grecque et Barbare." Homer proper came later, in high school, affording both similar and distinct pleasures. In all versions, the concision and openness of the accounts were essential: Somehow authoritative rather than vague, they allowed an exhilarating freedom of imagination.
As familiar as those from the Bible, these stories saturate our literary history, in renditions and translations, allusions and transformations. Mary Renault stands as the 20th-century exemplar of the fully imagined retelling, most famously with "The King Must Die," in which she granted Theseus his voice and conjured for readers the minute and vivid details of his upbringing and heroic deeds. More recently, Madeline Miller, a classicist and teacher, published "The Song of Achilles": Widely acclaimed and translated, it received the Orange Prize for fiction in 2012. In that novel, Miller took on the story of Achilles from the perspective of Patroclus, his intimate and, in Miller's version, his lover. Her fresh and contemporary understanding of this ancient story from the "Iliad" thrilled many and unnerved others. In this newspaper, Daniel Mendelsohn described the book as having "the head of a young adult novel, the body of the 'Iliad' and the hindquarters of Barbara Cartland" — ironically a fitting contemporary monster for the task of bringing the "Iliad" to a new readership.
Like its predecessor, Miller's new book, "Circe," illuminates known stories from a new perspective. Those familiar with the "Odyssey" will of course recall the wanderer's visit to her island Aiaia — she's perhaps best known as the witch who turns the sailors into pigs, and yet who ultimately invites Odysseus to be her lover and to abide with her, along with his men, for a year. Others will recall that Circe — Medea's aunt, the sister of her father, Aeetes — cleansed Medea and Jason of their crimes, as they fled Colchis with the Golden Fleece and murdered Medea's brother. She features, too, in the story of the Minotaur: Pasiphae, wife of King Minos and mother of Phaedra, Ariadne and the Minotaur (fathered, of course, by a sacred bull), is Circe's sister. In all of these stories, Circe is at once important and liminal, just as she is a figure of uncertain powers, a minor immortal, the daughter of Helios, god of the sun and a Titan, and Perse, a lowly naiad.
Miller, writing once again in the first person ("The Song of Achilles" was narrated by Patroclus), gives voice to Circe as a multifaceted and evolving character. Her unhappy youth is explained, as the eldest and least cherished of Perse's children by Helios, mocked for her unlovely voice (she will learn later, from Hermes, that "you sound like a mortal"). Secretly kind to Prometheus after he is condemned for giving fire to the humans, she is exiled to Aiaia not for this transgression but for her use of witchcraft to turn the mortal Glaucos, with whom she is in love, into a god; and, when Glaucos spurns her for the beautiful but feckless nymph Scylla, for transforming her into the sea monster who will plague sailors for generations.
According to Miller's version, Circe is initially chiefly unhappy and immature, given to thoughtless lashing out that she lives to regret. When she cleanses Jason and Medea of their crimes, it is not because she is herself amoral but because she doesn't know what those crimes are: When the pair ask her for " katharsis," "It was forbidden for me to question them." Later, when she transforms sailors into pigs, her apparent malice is revealed in fact to be self-defense born of her isolation and mistreatment at the hands of sexual predators. When she deals with good men, like Daedalus, for whom she feels compassion ("he, too, knew what it was to make monsters"), she is filled with benevolent emotion; and even when her arguably evil brother Aeetes comes to Aiaia in search of Medea, she records feeling "a pleasure in me so old and sharp it felt like pain," and recalls innocently that "as a child, he had liked to lean his head upon my shoulder and watch the sea gulls dip to catch their fish. His laugh had been bright as morning sun."
Eventually, Circe will bear a child by Odysseus, a boy named Telegonus (although some versions of the myth have her bearing several boys); and Miller grants her, at this juncture, a profoundly human complex of emotions, from despair at the infant's constant screaming to a profound and unconditional maternal ardor: "When he finally slept … a love so sharp it seemed my flesh lay open. I made a list of all the things I would do for him. Scald off my skin. Tear out my eyes. Walk my feet to bones, if only he would be happy and well." Motherhood, then, is what renders Circe fully recognizable, postpartum depression and all.
As this passage makes clear, Miller has determined, in her characterization of this most powerful witch, to bring her as close as possible to the human — from the timbre of her voice to her intense maternal instincts. The brutal insouciance of her fellow immortals — whether her sharp-tongued mother, Perse; or chilly Hermes; or righteous Athena enraged — proves increasingly alien to this thoughtful and compassionate woman who learns to love unselfishly. It is an unexpected and jolly, if bittersweet, development, and one rather closer to Hans Christian Andersen's "The Little Mermaid" than to traditional Greek myth.
"Circe" is very pleasurable to read, combining lively versions of familiar tales (like the birth of the Minotaur or the arrival of Odysseus and his men on Circe's island) and snippets of other, related standards (a glance at Daedalus and Icarus; a nod to the ultimate fate of Medea after she and Jason leave Aiaia) with a highly psychologized, redemptive and ultimately exculpatory account of the protagonist herself. That said, Daniel Mendelsohn's assessment of Miller's earlier book pertains, perhaps even more so in this instance: It's a hybrid entity, inserting strains of popular romance and specifically human emotion into the lives of the gods. Idiosyncrasies in the prose reflect this uneasy mixture: Circe sometimes speaks with syntactic inversions that recall Victorian translations from Greek ("frail she was, but crafty, with a mind like a spike-toothed eel"; "a year of peaceful days he had stayed with me"; "young he was, but not a fool"), and at other moments, in a surprising contemporary vernacular ("Meanwhile every petty and useless god would go on sucking down the bright air until the stars went dark") occasionally punctuated by overly familiar phrases (that laugh, above, "bright as morning sun"; or this odd deployment of cliché: "My blood ran cold to see his greenness").
In spite of these occasional infelicities and awkwardnesses, "Circe" will surely delight readers new to the witch's stories as it will many who remember her role in the Greek myths of their childhood: Like a good children's book, it engrosses and races along at a clip, eliciting excitement and emotion along the way. The novel's feminist slant also appeals, offering — like revisions of Medea including Rachel Cusk's 2015 adaptation of the play or David Vann's 2017 novel "Bright Air Black" — a reclamation of one of myth's reviled women. Purists may be less enchanted, bemused by Miller's sentimental leanings and her determination to make Circe into an ultimately likable, or at least forgivable, character. This narrative choice seems a taming, and hence a diminishment, of the character's transgressive divine excess.
Claire Messud is the author, most recently, of "The Burning Girl."
Explore More in Books
Want to know about the best books to read and the latest news start here..
Nora Roberts, a titan of the romance world, discussed how she redefined a genre that was all too easy to dismiss .
With millions of books sold and a TV adaptation starring Gary Oldman, Mick Herron, the author of the "Slow Horses" series, has yet to wrap his head around his success .
The political artist Edel Rodriguez drew some of the most provocative images of the Trump presidency. His new graphic memoir skewers the powerful once more .
Do you want to be a better reader?   Here's some helpful advice to show you how to get the most out of your literary endeavor .
Each week, top authors and critics join the Book Review's podcast to talk about the latest news in the literary world. Listen here .
BERKELEY FICTION REVIEW
Feminism and Witchcraft: A Review of Circe by Madeline Miller
Rating: 5/5
Book Content Warning: rape
Article Content Warnings: N/A
The Odyssey recounts how the sorceress Circe was bested, tamed, and seduced by the great hero Odysseus. But what if Circe could tell her own version of the story? Madeline Miller explores this possibility within her novel Circe : a story that transcends just a simple rewriting of The Odyssey. Where Circe was only a brief mention in the former, Odysseus is only a brief mention in Miller's book. Her voice and point of view take center stage, reclaiming the narrative as her own. Miller gives the immortal witch the space to describe all her centuries of life, from a shrinking nymph in her father Helios' halls to the powerful witch of her own island Aeaea, to something even more in this grand epic of self-discovery.
Her voice and point of view take center stage, reclaiming the narrative as her own.
The most striking thing about this novel is its prose. Each word and metaphor is deliberate and descriptive, almost reminiscent of a bardic tale from thousands of years ago. The language wraps you up, transports you, and enchants you, as if you were under one of Circe's many spells. The story is a slow burn, but each wonderful detail bleeds into another until you find that you cannot put the book down.
Miller brings to light modern values within the mythical tale. Circe channels many feminist themes, incorporating a rejection of patriarchal norms, empowerment, and self-reliance. However, the focus is always on Circe and her story as an individual first, and as a woman second. Miller avoids any forced performance of feminism in favor of a more rich, dynamic story. In turn, the novel finds itself more genuinely feminist. Thus, Circe's story begins unexpectedly: with her being meek and overshadowed rather than immediately defiant. She is just an undesired minor goddess whom no one sees any use for. Circe is not particularly beautiful nor powerful— her father cannot even secure her a marriage. It takes the discovery of a new power, witchcraft, for Circe to begin to realize her own worth. Feared for her gift, she is banished to the island Aeaea; but rather than being a punishment, the independence and freedom Aeaea affords her allows Circe to grow into her own.
Circe finds no joy in the "great chain of fear": the name she coins for the ladder of intimidation with the greatest gods at the top and nymphs and mortals at the bottom.
Unlike the other gods with their natural-born gifts and powers, Circe must work and claw her way to master her ability of witchcraft. It takes more than innate talent; Miller emphasizes Circe's endurance and strength of will above all. Her propensity for self-improvement and growth is one of the many things which set her apart from her immortal kin. Circe is also ostracized from her brethren through her rejection of greatness. Throughout the story, almost every single character tries to scramble up the ladder of power. Minor gods try to win the favor of greater gods, mortal men try to become heroes, but Circe rejects fame that stems from ego, fear, and violence. Her story is one of empowerment, not of power over others. Circe finds no joy in the "great chain of fear": the name she coins for the ladder of intimidation with the greatest gods at the top and nymphs and mortals at the bottom.
Despite being a protagonist that we root for and that acts as a champion of feminist ideals, Miller makes Circe far from perfect. Throughout the many chapters of her life, we see the goddess as young and foolish, then old and bitter. Her impulsiveness and wrath rack up quite a hefty death count. Circe may love deeply, but she does not forgive easily: once hurt, she often forgets to recognize the qualities in others that might garner sympathy or redemption. However, Miller makes Circe live with her mistakes and presses her to bear the consequences of them. Circe is able to grow because of her many blunders and, throughout all her actions, she never fails to feel distinctly human. In this way, the goddess' wrathful actions even feel somewhat justified. In particular, Circe's notorious habit of turning men into pigs, something that made her a bit of a villain in The Odyssey , is reframed as an act of revenge that is as cathartic as it is horrific.
Circe is able to grow because of her many blunders and, throughout all her actions, she never fails to feel distinctly human .
On the whole, Circe's story is truly one of self-discovery and change. Like her great powers of transformation, Circe's own character seems to grow and shapeshift into its truest self. Throughout this grand epic, Circe is constantly changing and learning, but also seemingly searching for who she is and where she belongs. You must wait until the final page to find out, and once you do, you will see that her truest form has made perfect sense all along.
Madeline Miller is an American novelist, author of The Song of Achilles and Circe.
Circe can be purchased here.
Share this:
Published by Fiona Green
Fiona Green (she/her) Berkeley Fiction Review staff writer. View all posts by Fiona Green
Leave a Reply Cancel reply
Already have a WordPress.com account? Log in now.
Follow Following
Copy shortlink
Report this content
View post in Reader
Manage subscriptions
Collapse this bar
Inside My Library Mind
Books, Reviews & More
I Finally Read Circe and I Was Bored: Circe by Madeline Miller Review
"Humbling women seems to me a chief pastime of poets. As if there can be no story unless we crawl and weep."
the writing is beautiful and competent, but…
If you are someone who loves and looks for very beautiful, almost poetic writing in your books, look no further. Madeline Miller knows her way with words and I think that her prose is really stunning. Moreover, I found her writing to be really competent, and I felt like she truly accomplished what she set out to do. However, I am not really the audience for it. I am not that obsessed with great prose in general, especially when it turns the story slow and makes it hyper focused on the way it is told, rather than what is told. I think Circe's arc in here is really well executed and I think that Miller gives us this fully rounded arc of a character, but I just found this to be really slow and boring overall, especially in the first half. This book could have easily been a lot shorter and more condensed and it still would have accomplished it goal, in a more impactful manner in my opinion.
circe is a great character, but…
Circe is a really great character. She felt real and I could relate to her and that's all good. However, I did not find myself particularly attached to her and more importantly, I got exactly what it says on the box. Meaning that this promises a feminist retelling and it gives a feminist retelling, but I don't think it goes beyond that. I don't know if that makes sense, but I really wanted this book to give me a really nuanced and layered portrayal of Circe's character and I don't really think that was the case. She was great and I enjoyed all the ways myths about her were explored and reimagined, but I just did not love anything about it. I did not find it revolutionary in any shape or form and while I recognize that's not what this book sets out to do, I just wish it dug a little deeper and tried to bring a bit more nuance and versatility in the way it retold the story of Circe.
greatest ending ever
Circe has one of the best endings I ever read. It was such a good well-rounded, thought out ending, so I have to give it credit. It really partly redeemed the book for me. And I can read Greek myths in any shape or form so this was not really a total miss for me, I just expected so much more.
Like I said, I expected more from this, and I really was mostly bored, but I still think this is a really well written novel, that does what it sets out to do. Plus, it's Greek mythology and it had a fantastic ending, so I cannot complain.
I would love to hear from you! Tell me if you have read this and what were your thoughts. I'd love to hear your thoughts.
In the meantime, happy reading
Come hang out with me:
Follow me on Bloglovin' | Goodreads | Facebook | Tumblr | Twitter | Instagram | Pinterest
*Vectors graphics designed by Freepik
Share this:
Published by insidemylibrarymind
View all posts by insidemylibrarymind
25 thoughts on " I Finally Read Circe and I Was Bored: Circe by Madeline Miller Review "
I felt exactly the same way about this book!
Like Liked by 2 people
I am glad I am not alone in my indifference!
Like Liked by 1 person
See, I can't stand those books that hold such promise, and then just flop. Thanks for your honest opinion though.
Yeah, it really is a shame!
Yeah…
I'm with you on this one! It was… fine? But I thought it was pretty bland and offered nothing new to the myth retelling genre ☕️
EXACTLY! Like it's not a bad book but it just did not bring anything new to the table
Circe is what I describe as "literary fantasy". I doesn't like the sort of fantasy that gives you all the drama and thrills and surprises. It's just a quiet, slow story with a main theme (in this case, I suppose that would be feminism). I have to be reaaaally in the mood for that kind of fantasy.
I actually quite like literary fantasy, as long as the character work is really good, but I just wasn't that blown away with the character exploration in this one!
I too appreciate your honest review. I've heard great and bad things about this book, ultimately deciding for myself that I'm not interested in reading it. Your review is well-rounded, making such a decision easier for readers such as myself. As a reader and writer I can certainly appreciate craft but I too am more interested in the story and don't care for when prose slows things down A LOT. Thanks for sharing!
Thank you so much!
Oh no, this is my shocked face, I thought her character was really well done. I was looking after a new born at the time though and really enjoyed her struggles!
Oh I am really glad you enjoyed the book and her character! Circe is a great character, I just wanted a lot more from her and the story as a whole. Glad you found that!
When I read it the book was HYPED everywhere and I wanted to see what it was about. And since I love Greek mythology it wasn't too much out of my comfort zone. In the end I wasn't wowed by it either, but thanks to the audiobook I got through it fairly quickly. But I still don't get the hype.
~ Corina | TheBrownEyedBookworm.com
Great review! I agree, I ended up quite disappointed in this box, I expected much more from it
Thank you! Yeah, it was a bit of a letdown!
I've been putting off reading this because I think it's going to be so boring lol I'm like you, I'm not particularly obsessed with the prose. I might just unhaul this one, or get the audiobook lol
Ooh, great review! I felt pretty much exactly the same- loved the ending, and appreciated the attempt, but was just not drawn into the story throughout most of the book. I did go on to read The Song of Achilles afterward though and had much better luck (though it's still not a perfect read). I hope if you end up reading more of her work it will suit you better too!
Pingback: The Bookish Snob: #BookTagTuesday – Millay's Musings
Pingback: Most Disappointing Reads of 2020 – Inside My Library Mind
This book is mediocre as hell and YOU SHOULD SAY IT.
RIGHT. Sorry to the book and everyone who loves it, but it was so average!
Pingback: Backlist TBR 2021 – Inside My Library Mind
Pingback: Backlist TBR 2021 Update: The Guinevere Deception and The Song of Achilles – Inside My Library Mind
I read her The Song of Achilles had the same thoughts about that book. I personally did not like her writing either. It's downright bland. The Song of Achilles itself was an underwhelming book. After that, I didn't pick any of her books. Someone did recommend me Circe, but I'm not planning to read it. One book from the author was enough.
Leave a Reply Cancel reply
This site uses Akismet to reduce spam. Learn how your comment data is processed .
Already have a WordPress.com account? Log in now.
Follow Following
Copy shortlink
Report this content
View post in Reader
Manage subscriptions
Collapse this bar
Australia edition
International edition
Europe edition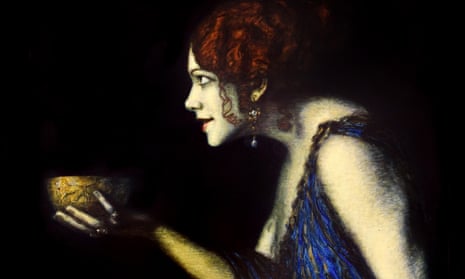 Circe by Madeline Miller review – myth, magic and single motherhood
A nymph faces the joys and lonelinesses of independence in this feminist reworking of Greek myth from an Orange winner
I n her first novel, The Song of Achilles , Madeline Miller retold the siege of Troy from the point of view of Patroclus, whose death Achilles avenged by unleashing outsize destruction on Troy and especially on Hector, whose body he tied to his chariot and dragged around the city walls. Homer did not spell out the exact nature of a relationship that might trigger such a reaction; Miller made it a love story, tender and loyal, and by clearly showing what Achilles' hubris would cost him gave it not only intimacy but the arc of true tragedy. The Song of Achilles now exists in 23 languages and despite disapproving mutterings in some quarters – it had "the head of a young adult novel, the body of The Iliad and the hindquarters of Barbara Cartland", according to the New York Times – won what was then still called the Orange prize.
A striking aspect of The Song of Achilles was the degree to which Miller was alive to gendered inequalities of power, describing how fighting men gathered when a well-born woman (Helen) came to puberty, and how Greek wars were fought: arrive, kill the men, take the women, parcel them out, tumble them on marsh-reed beds then require them to serve and feed the now entrenched army. This could be seen especially in her characterisation of Thetis, a young nymph given by the gods to the mortal Peleus. A kind man who would become a well-loved king, Peleus was nevertheless required, by those same gods, to overpower her; the rape resulted in Achilles, "best of the Greeks" – and made the nymph as chilly and harsh toward humans as the depths of the sea in which she lived.
Circe, the subject of her second book, is also a nymph. "Brides, nymphs were called, but that is not really how the world saw us. We were an endless feast laid out upon a table, beautiful and renewing. And so very bad at getting away." Daughter of a naiad and Helios the sun god, Circe is immortal, and this first-person account is a kind of greatest hits of the ancient Greek world: Prometheus and his endless punishment, Scylla and Charybdis, Hermes, Apollo, Athena, Daedalus and his son Icarus, Ariadne and the Minotaur (who is Circe's nephew), Jason and the Golden Fleece – and Odysseus, of course, who in Book 10 of The Odyssey encounters Circe when he lands on her island and she changes some of his sailors into pigs. As so often, the gods are portrayed as vain and retribution-minded; born bursting with "excellences", as Miller's Circe puts it, "they find their fame by proving what they can mar: destroying cities, starting wars, breeding plagues and monsters". If this was all there was (and at the beginning of the novel, it is all it feels there is going to be), Miller would be dealing with a problem familiar from magic realism: if literally anything can happen, if there is always some new monster or god with new powers then why care about any of it? But Miller also knows that, as with the best magical realism, the real power doesn't lie in the ostensible facts of the narrative, but in its psychology.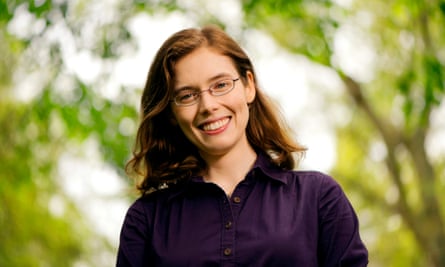 And that is where Miller anchors her story – in the emotional life of a woman. She is not the first to see the potential in Circe, who over the centuries has been interpreted as everything from a parable against drunkenness to an embodiment of emasculation. From the moment Circe realises, as a young girl, that she is scorned for her ungainliness, to her rebellion against her family with a good-looking ne'er-do–well; from her self-harming rages to the joys and lonelinesses of independence; from finding a vocation to the challenges of single motherhood (even goddesses, in this telling, can run out of nappies), Miller's is a feminist version in which everything is at stake. In this context, turning ravening sailors into pigs is not just another hurdle for all-conquering Odysseus to overcome, but necessary self-defence.
What is gained by Circe's immortality is, in the main, what is gained in any long life if you are willing to look past yourself. Circe learns the importance of balancing trust and self-protection. We learn that Jason may be beautiful and strong, but he is also "lost in the details of his own legend"; that Hermes is all very well as a lover, as long as one doesn't ever commit the sin of being dull; that Odysseus is "lawyer and bard and crossroads charlatan at once" – who nevertheless is also capable of real grownup care. "He showed me his scars and in return let me pretend that I had none." We discover that even gods would improve by experiencing "guilt and shame, remorse, ambivalence" – which are other ways of saying self-knowledge – but most never do. That magic is greater than deity, because magic is made of humble materials, and work and will; no amount of godhead will make up for practice, and no amount of power replace a steady love.
It is out of these insights, sprung as surprises that often contain within them a retrospective inevitability, that Miller achieves real narrative propulsion. Some will consider her prose too purple, her plotting too neat, but others will find it supple, pitched in a register that bridges man and myth. At one point, Odysseus's mind is described as being like "the spiral shell. Always another curve out of sight". Miller has taken the familiar materials of character, and wrought some satisfying turns of her own.
Circe by Madeline Miller (Bloomsbury Publishing, £16.99). To order a copy for £12.99, go to guardianbookshop.com or call 0330 333 6846. Free UK p&p over £10, online orders only. Phone orders min. p&p of £1.99.
Book of the day
comments (…)
Most viewed.