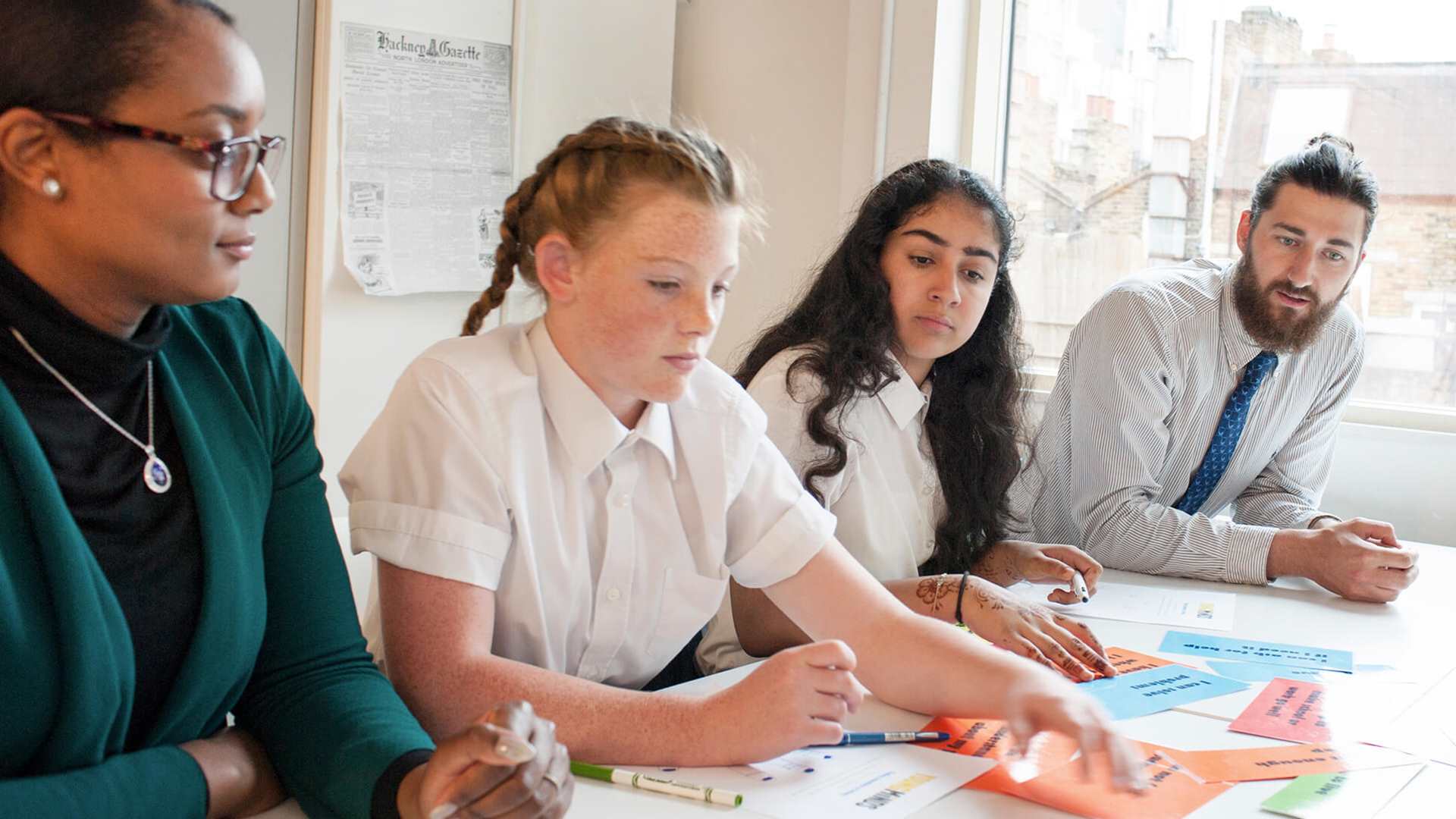 A guide for young people Problems at school
School can be a place that we enjoy but for some of us, it can be a tough time. If you are finding school difficult, there are ways that you can get the help you deserve.
Problems you might have at school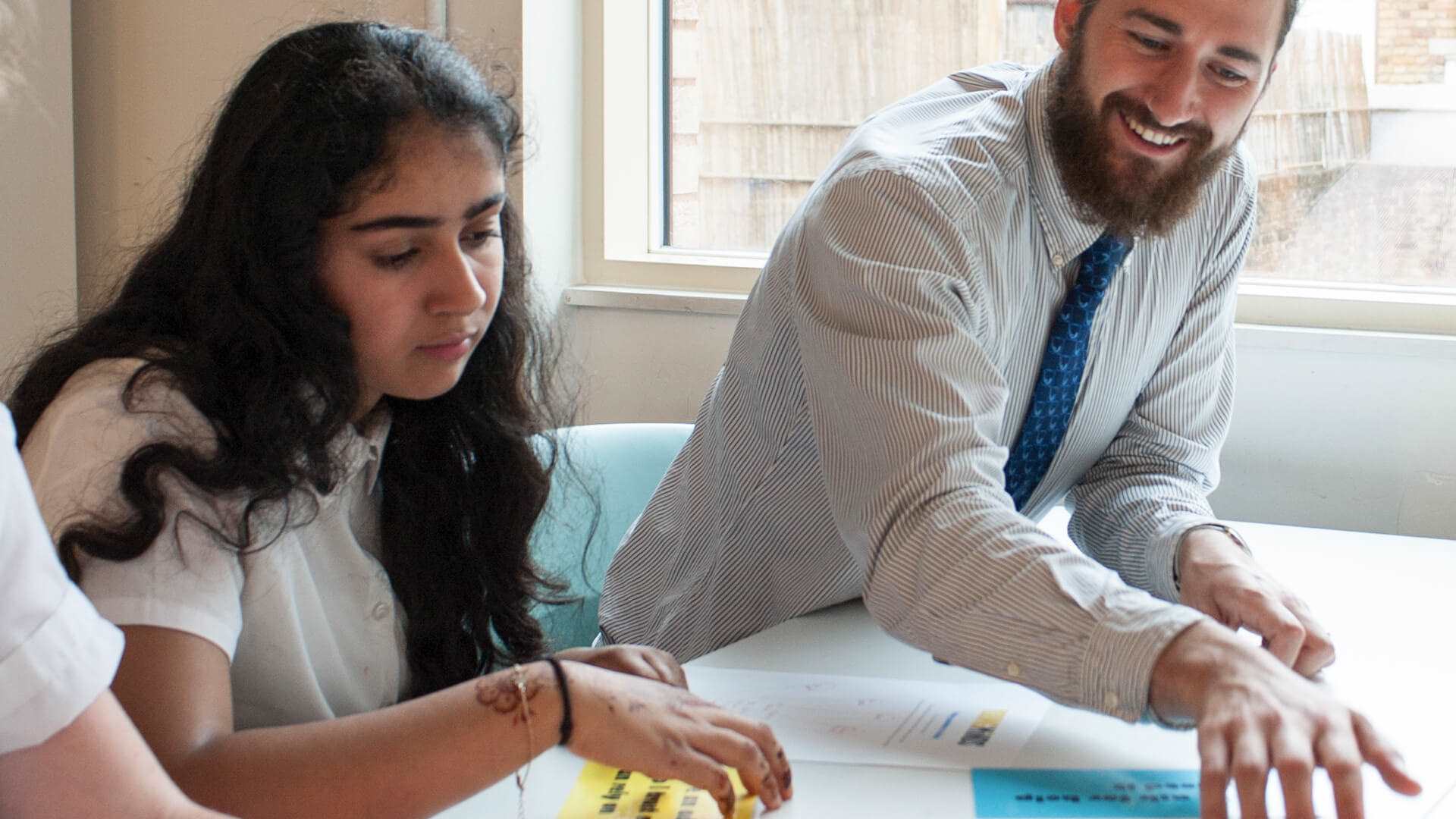 Everyone worries about things that happen at school from time to time. Lots of people, like you, will experience something difficult or have to work through a problem during school.
There's a lot of pressure to get good results, make lots of friends, do well in every subject and be a 'good student'. These stresses during school can sometimes feel too much. The important thing is to recognise when there's a problem and ask for help as soon as you can.
Some school problems you might worry about include:
finding schoolwork difficult, or having problems concentrating in class if others are noisy and disruptive
exam stress
tricky relationships with friends and friendship groups
finding lunchtime difficult, particularly if you have  eating problems ,  anorexia  or  bulimia  
not getting on with teachers, or feeling like you are labelled as 'trouble'
receiving inappropriate comments from classmates or teachers; when these are of a sexual nature it is known as sexual harassment - look at  Childline's website  for more information and advice
problems at home - your parents' relationship, sibling issues, a housing problem or simply feeling unsupported
returning to school after having time away to look after your mental or physical health
going to school with  anxiety ,  depression ,  OCD  or any other mental health condition
going back to school after being excluded, expelled or suspended
specific difficulties such as dyslexia,  attention deficit hyperactivity disorder (ADHD) , dyspraxia, or  autism
If you are experiencing any these problems, you might find that it is affecting how you feel both when you're at school and at home. Remember, you are not alone. There are people who will listen to you and support you through these difficult times.
Please remember that, although school is important, it isn't worth sacrificing your mental health for. You don't need to be the best to be good enough.
How problems at school can impact your mental health
If you are struggling with problems at school, you might find everyday tasks like getting ready in the morning or having lunch with your friends becoming more difficult. You might start to feel down or lower in confidence. You might also:
feel anxious on your way to school, thinking about what might happen that day
withdraw from sharing your ideas in class or chatting to your friends at lunch
not feel as confident in yourself or your work
feel less motivated to do your school work or homework
get headaches or stomach aches thinking about school
see your marks drop because you find it very difficult to focus
get stressed and angry at things that didn't make you feel this way before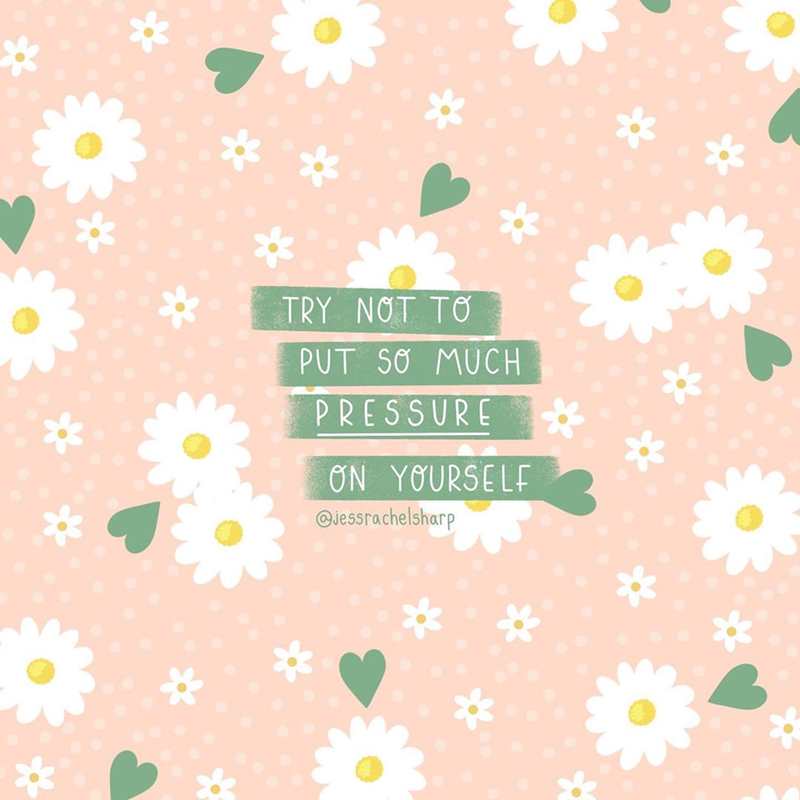 Instagram artwork by @jessrachelsharp. There are big a small daisies across the image with green hearts. In the middle it reads 'try not to put so much pressure on yourself'.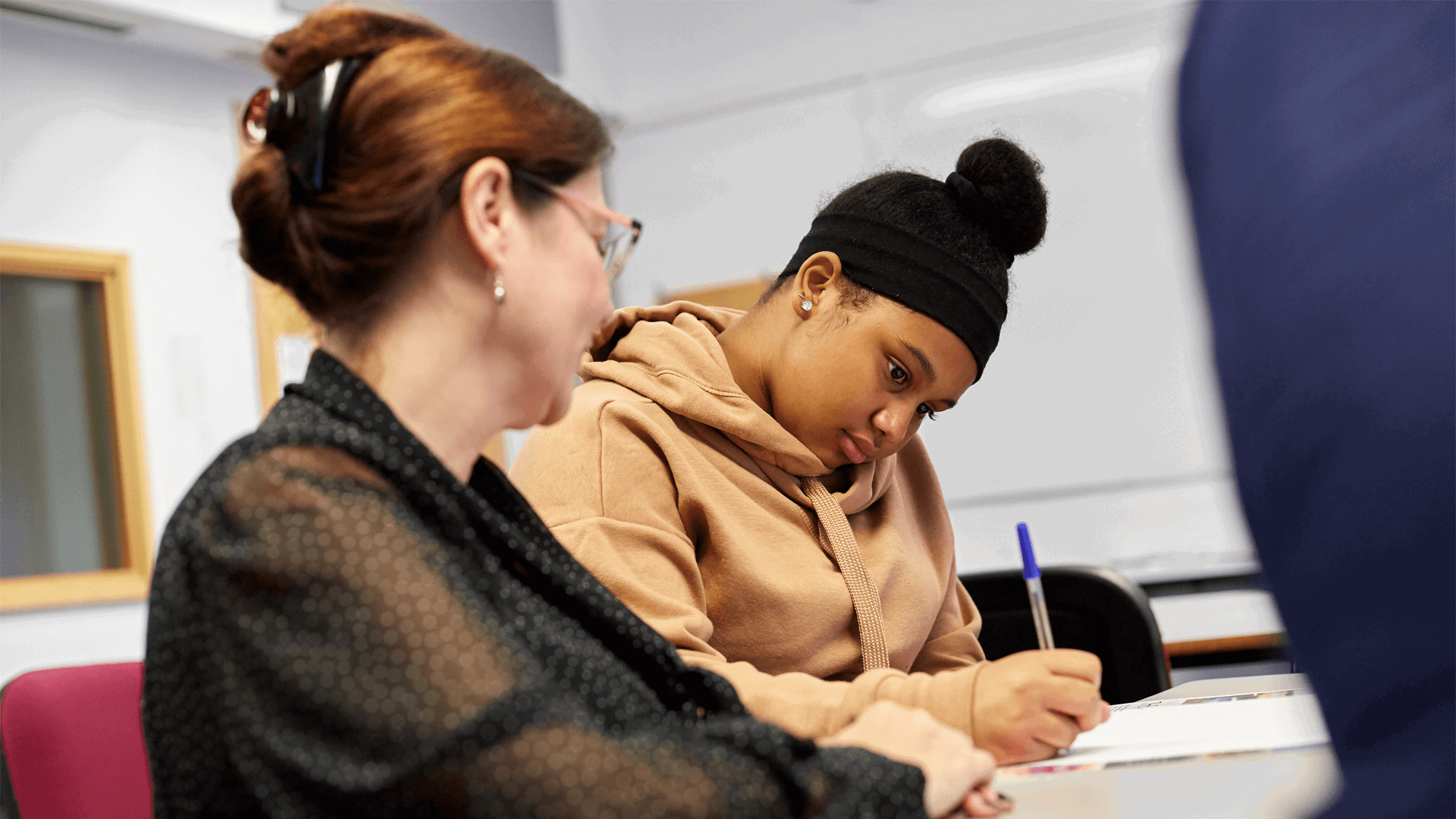 If you are feeling like this, sometimes you might not want to go into school, or even refuse to go in. In extreme cases, some people may truant (not go to school) without their parents knowing.
It's important to remember you won't always feel this way about school. Things can get better. If any of these problems are affecting your daily life, it's a good idea to tell someone you trust about how you're feeling. With the right help and support, you can work through the problems you are having at school.
Yes, school is important. However, your mental health always comes first.
What you can do if you're struggling at school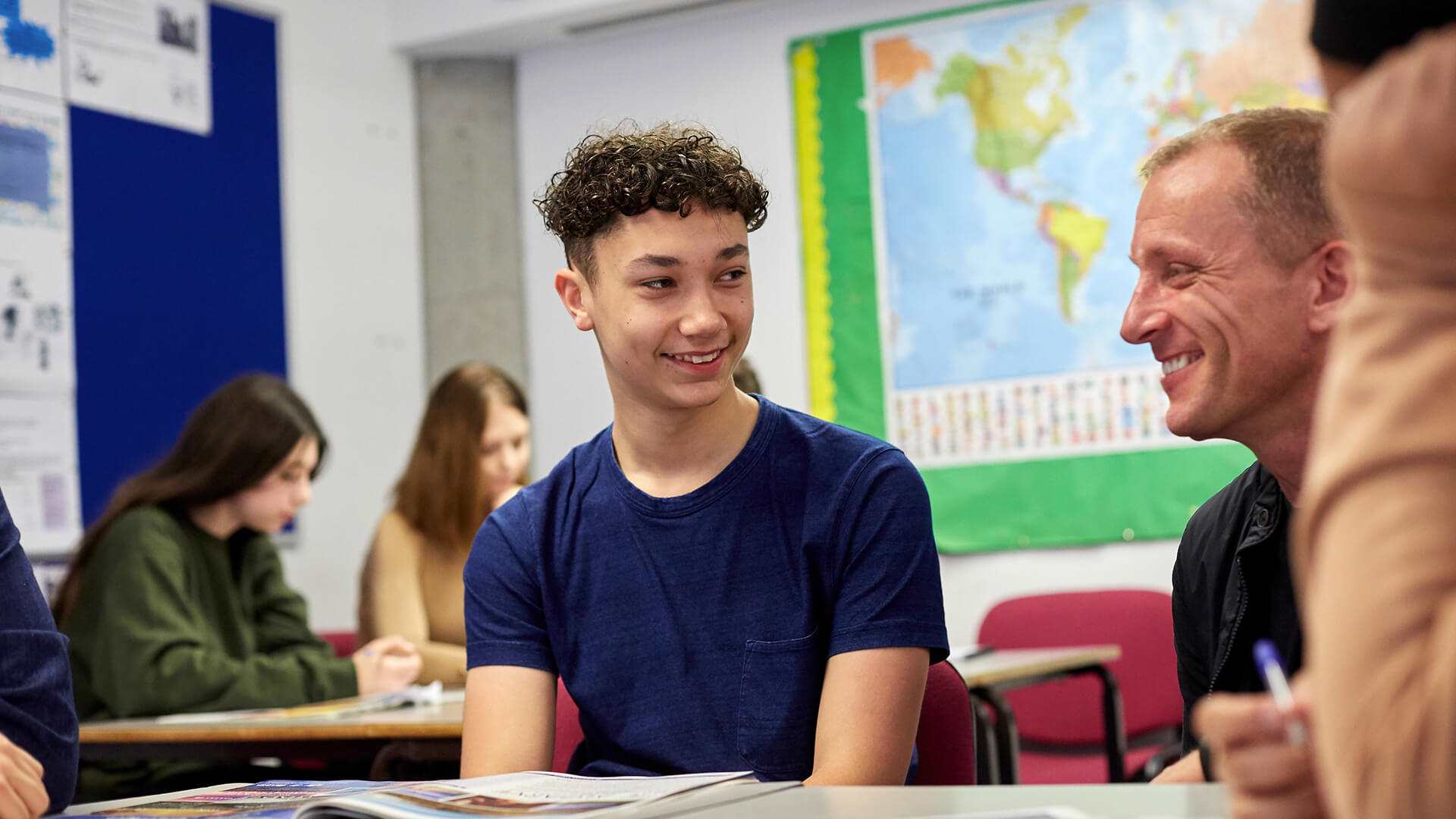 If you're worried about anything at school, it's important to talk to a trusted adult like your class tutor or your parents/carer as soon as possible. They can help you to talk with the school about the problems you are struggling with and how you want support. If your problem is with your teacher or tutor, you can speak to another teacher at your school who you feel comfortable with.
If you're being bullied at school, you need to tell someone like your teacher or your parents/carer. By telling your teacher what is going on, it will help your school tackle the issue. Your school will often have a set way of helping students. We have lots more information about  bullying and how you can get help here .
Try to spend time with people that you feel comfortable talking to. If you are struggling with other students or teachers, spending time with family or friends you might have outside of school can help. They can support you and remind you that people do value you.
If you have specific difficulties such as dyslexia, ADHD, dyspraxia, or autism, you can get support from your school's Special Educational Needs Coordinator (SENCO). SENCO's are there to make sure that you get the right support during lessons and can give you extra help.
If you have stopped attending school, an Education Welfare Officer will work with you and your family to support your return to school. An Education Welfare Officer can help make sure you get the support you need going back to school including things like extra funding from the council to help your family pay for school meals.
If you're worried about anything at school, it's important to talk to a trusted adult like your class tutor or your parents/carer as soon as possible. They can help you to talk with the school about the problems you are having.
If you are struggling at school because of stress, pressure or a mental health condition, then you might need a little extra support. Try talking to your GP. They can work with you to help understand what support you might need like therapy or counselling . 
Check out our guide to speaking to your GP to find out more about how your doctor can help you. However you are feeling about what you're going through at school, you deserve to get the help and support you need.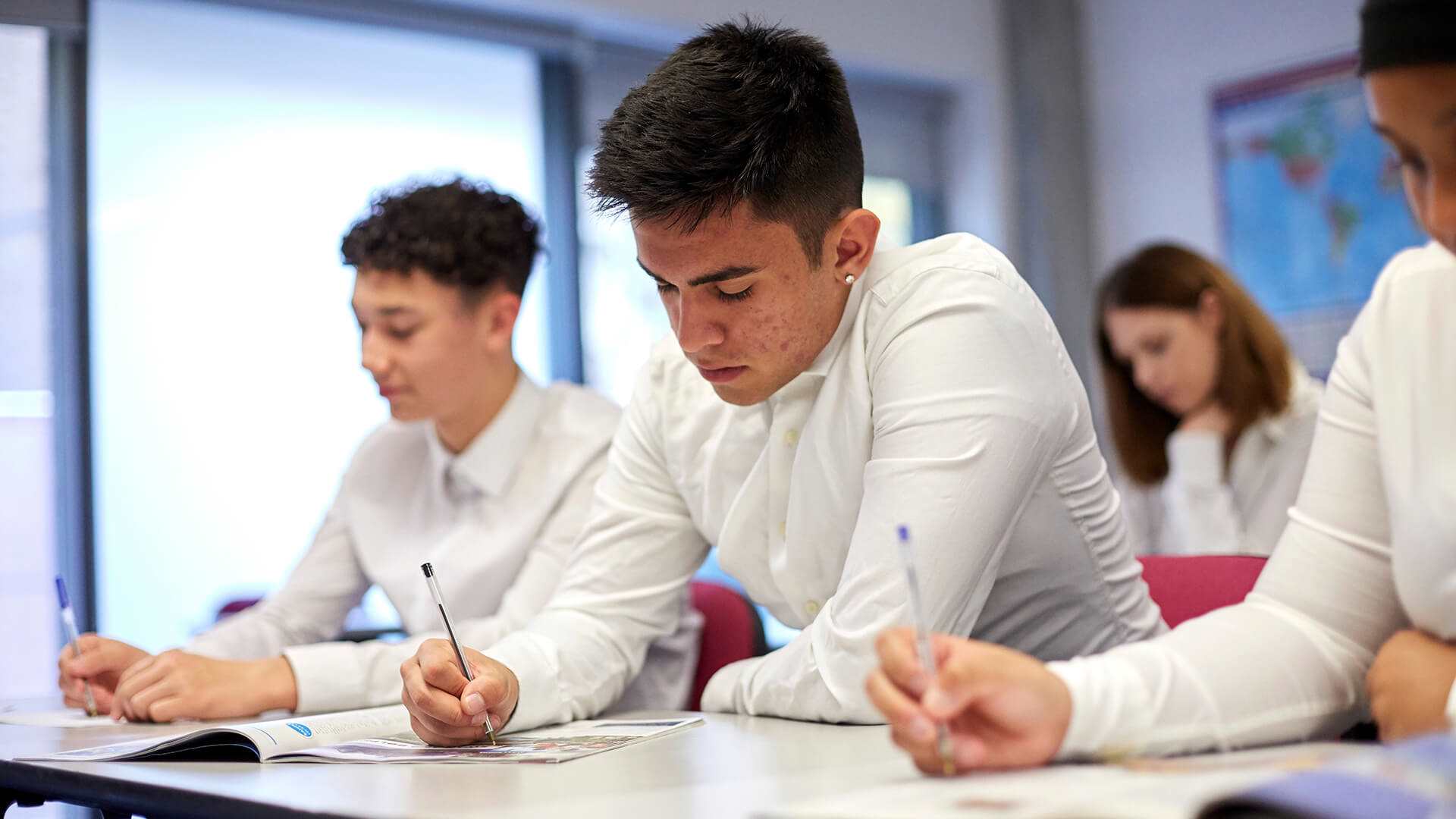 I spoke with my counsellor about my struggles with anxiety and low moods. She made me feel like I had a safe space to share my pain. I was really lucky that she took the time to understand my struggles and what I was going through.
Tips from our Activists and bloggers
Our Activists and bloggers share their tips on overcoming problems at school: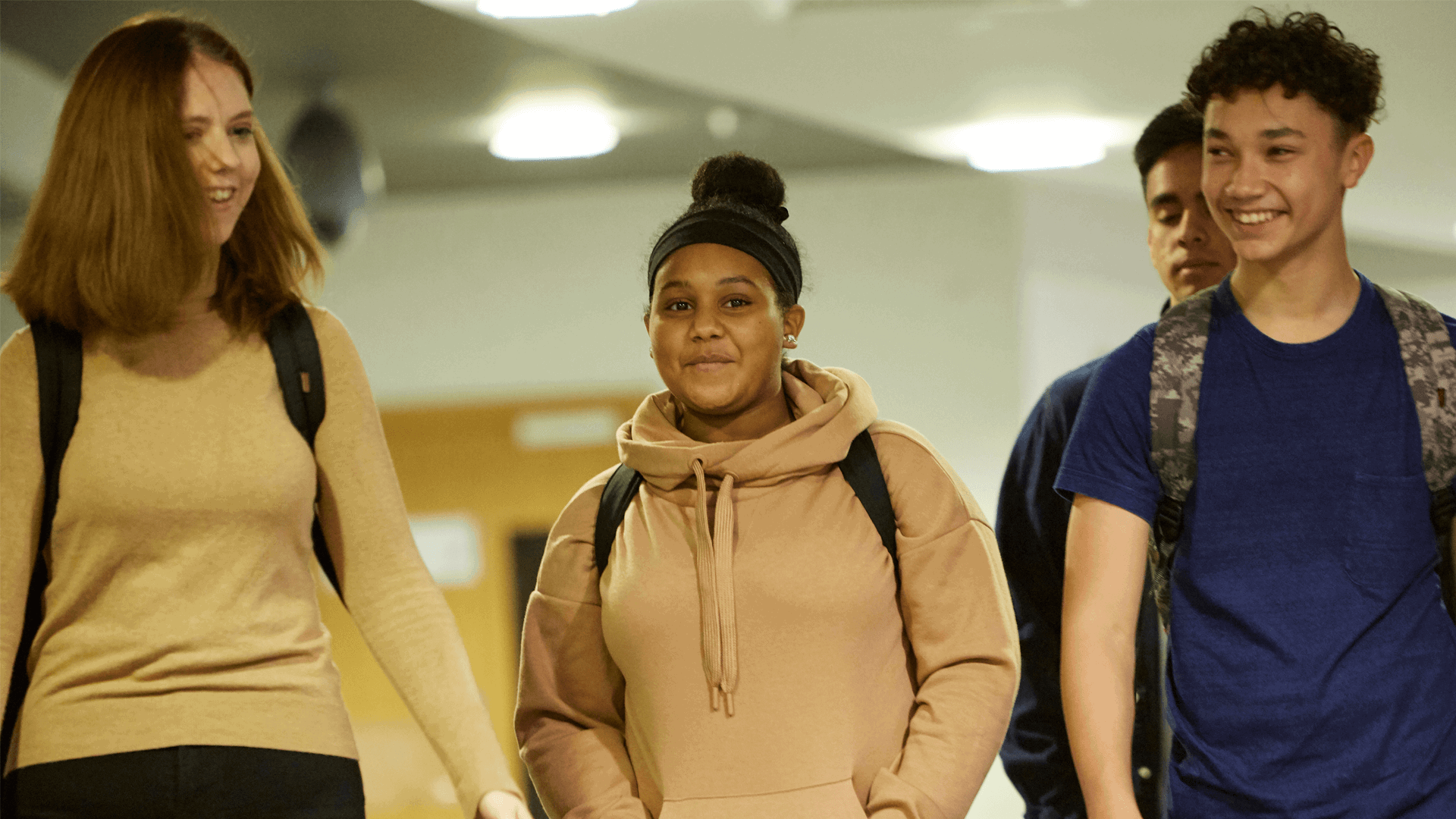 Through my school years, I had been put in top sets and given extra work. I was considered a 'high achiever' which sounds great… right? But this meant that there was so much pressure for me to do well in all my exams and keep improving, it really was bitter sweet. To anyone else who is struggling with schoolwork: remember exams are important, but your mental health comes first.
Look into your options more closely – your school may have a support system, but you just might not be aware of it.
School can be a great place for socialising, but don't feel you have to at the expense of your own happiness or to 'keep the peace'.
Dysfunctional friendships can ruin your school experience, so be honest with yourself about which relationships are healthy and which aren't.
I know it can feel like it'll never get better, but it's important not to lose hope. Try and push yourself to go out of your comfort zone. It's not easy, but it's worth it.
Dealing with the lasting impacts of Covid-19
You've been through a lot of changes over the last few years, so it's understandable if you're finding school a bit more difficult than usual. But you are not alone and together we will get through this. If you're struggling, try speaking to someone you trust like a parent or teacher.
For information and advice on mental health support during the pandemic, have a look at our Covid-19 and mental health page.
Real stories about problems at school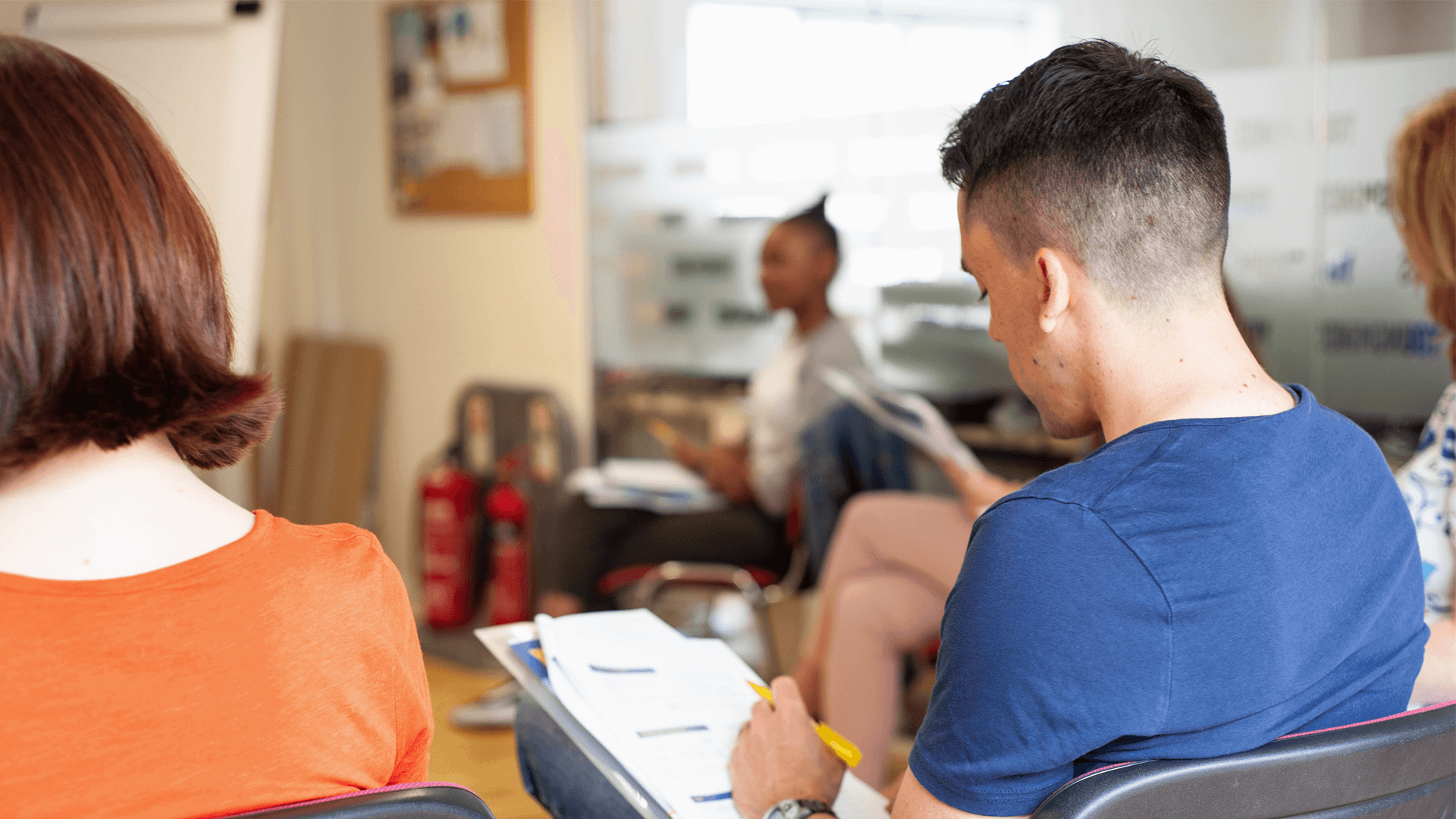 10 things I wish school had done to help me with my mental health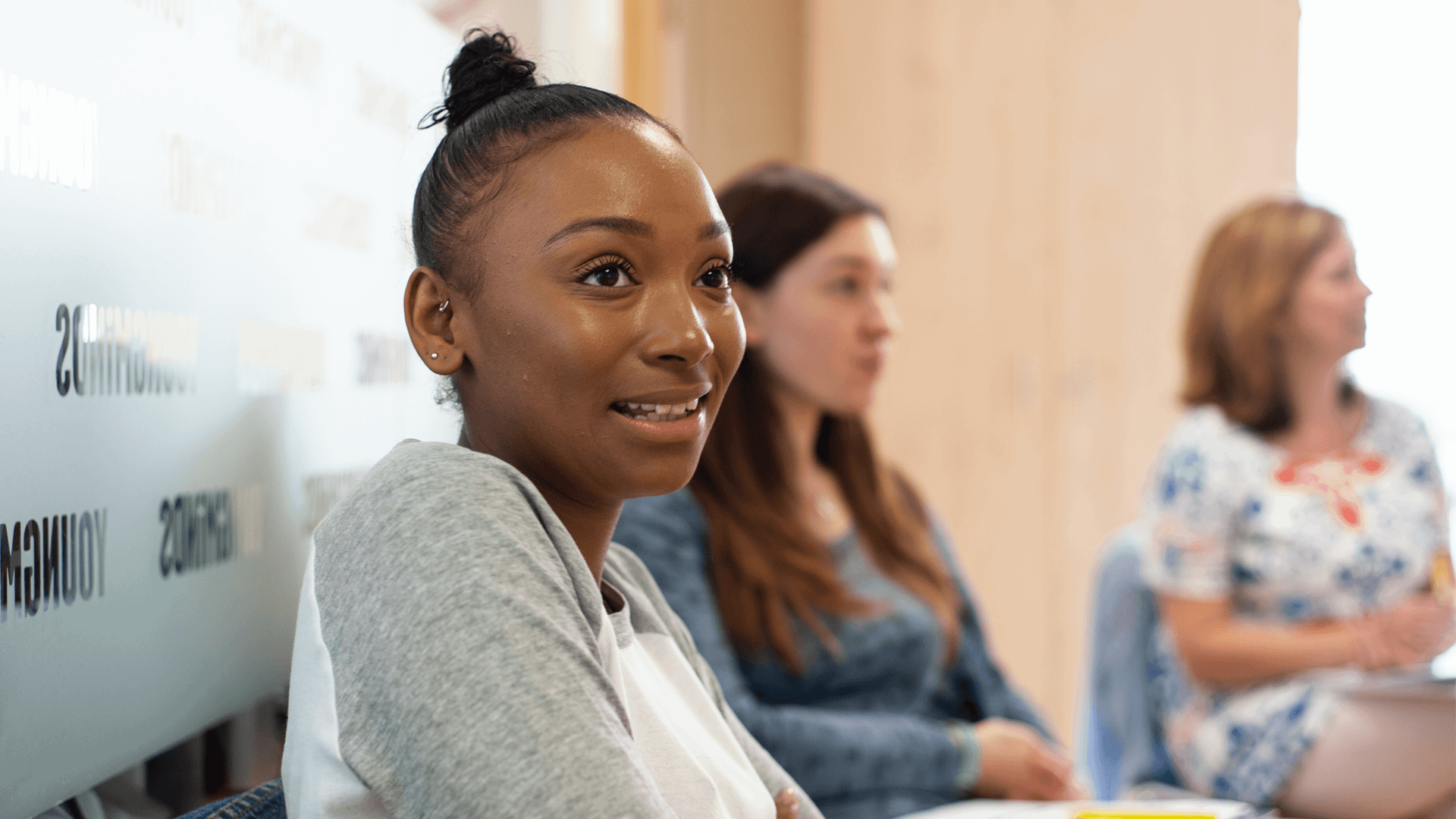 Surviving school on the spectrum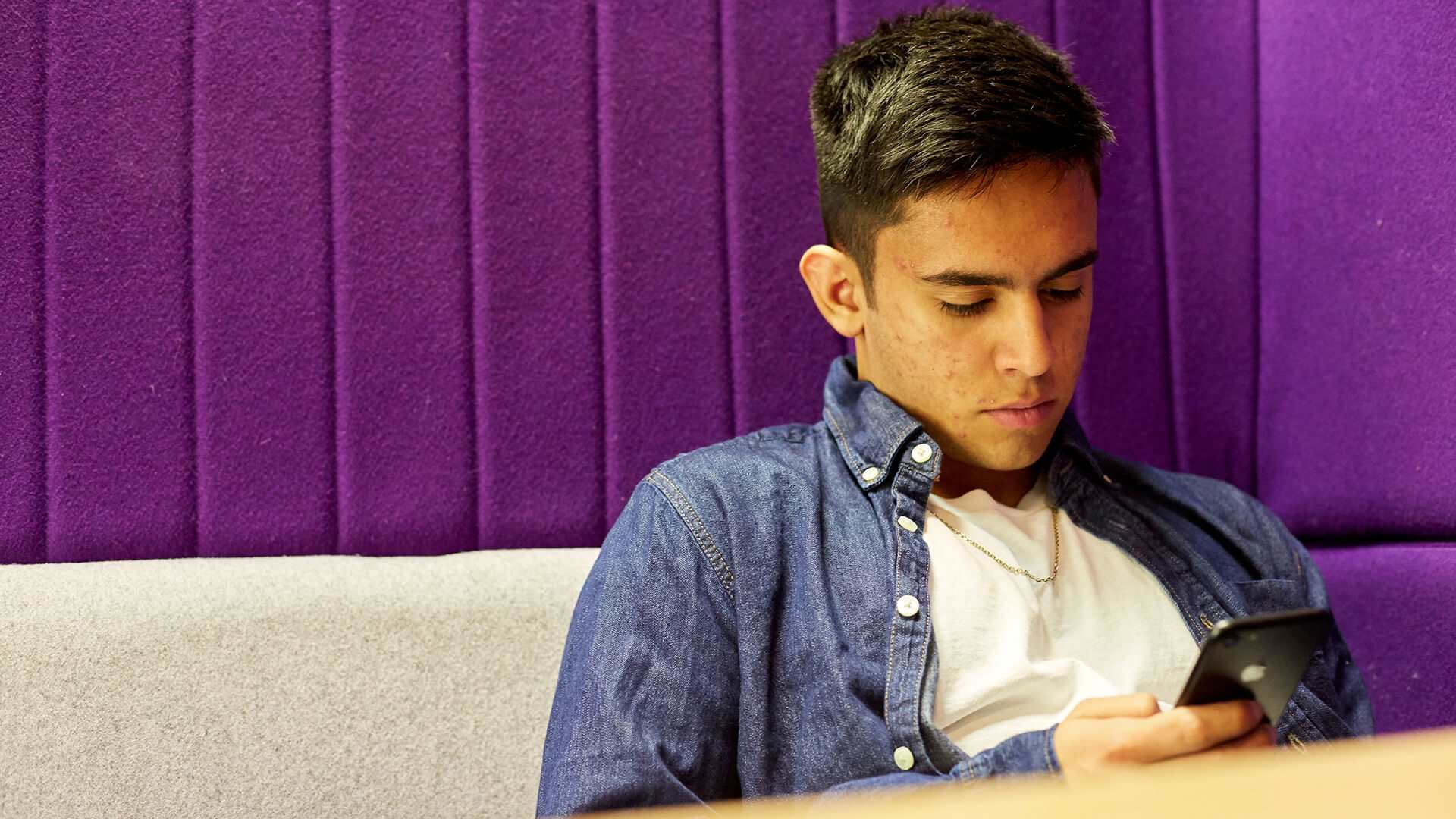 Tips for dealing with back-to-school anxiety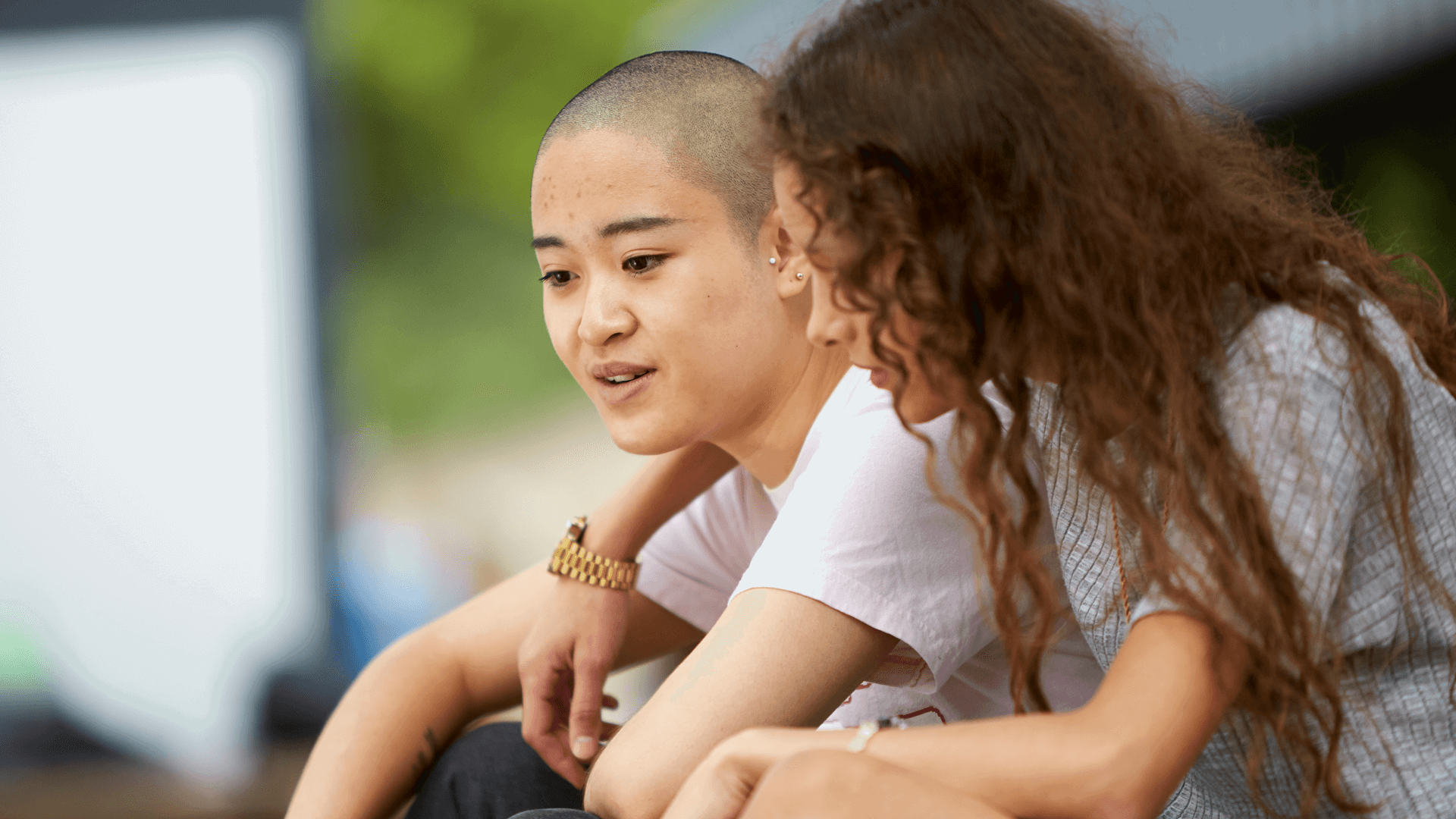 How to cope with feeling lonely at school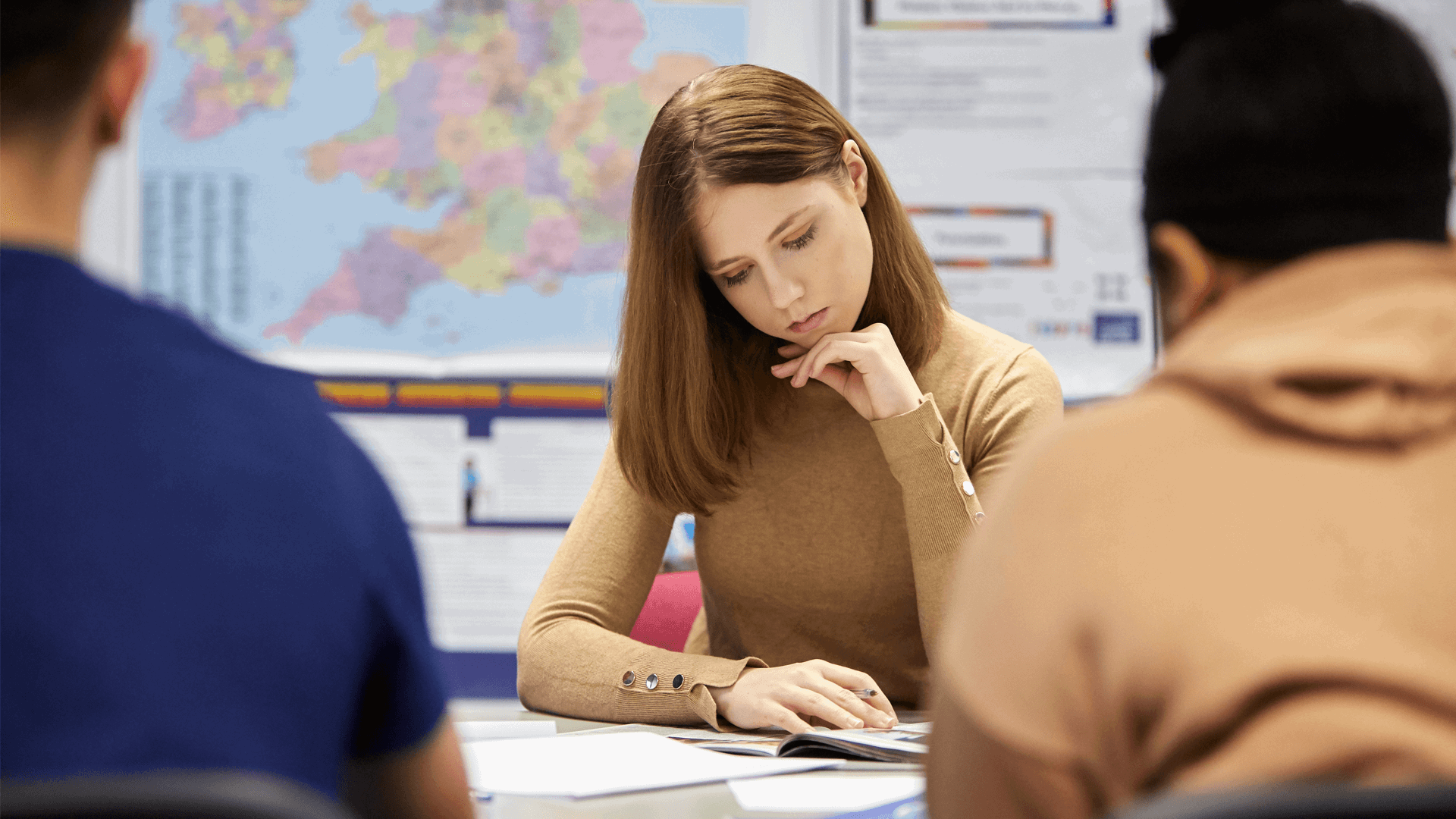 School, stress and schizophrenia: my education journey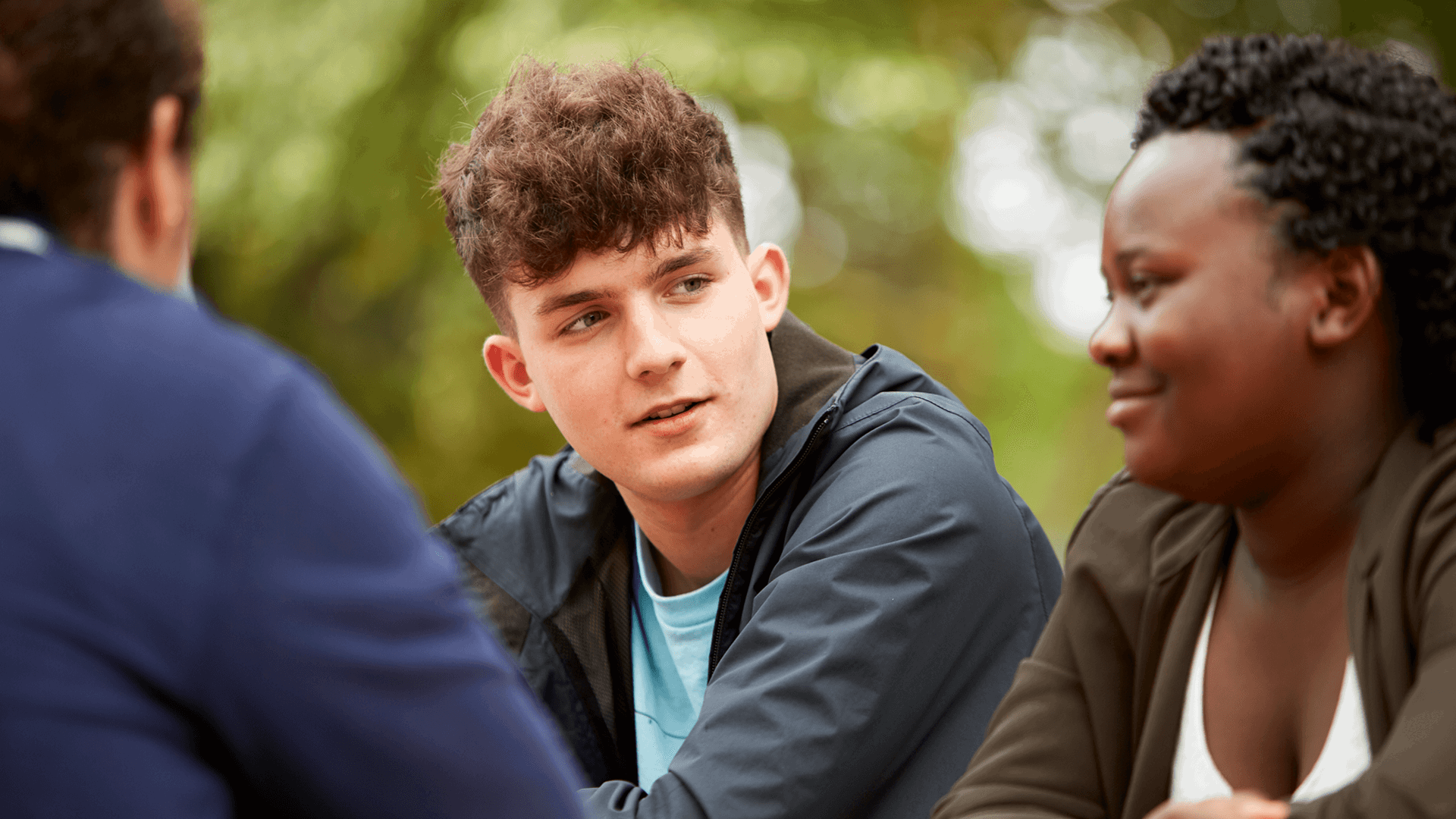 How to manage social anxiety at school
Get help now, where to get help.
Whatever you're going through, you don't have to go through it alone. Here are some services that can support you. 
Whatever you're going through, you can contact the Samaritans for support. N.B. This is a listening service and does not offer advice or intervention.
If you're under 19 you can confidentially call, chat online or email about any problem big or small.
Sign up for a free Childline locker (real name or email address not needed) to use their  free 1-2-1 counsellor chat and email support service.
Can provide a BSL interpreter if you are deaf or hearing-impaired.
Hosts online message boards where you can share your experiences, have fun and get support from other young people in similar situations.
Offers online information as well as helpline support to under-25s about anything that's troubling them.
Email support is available via their online contact form .
Free 1-2-1 webchat service and telephone helpline available.
More on looking after yourself
We have more tips, information and advice that can help you get through this.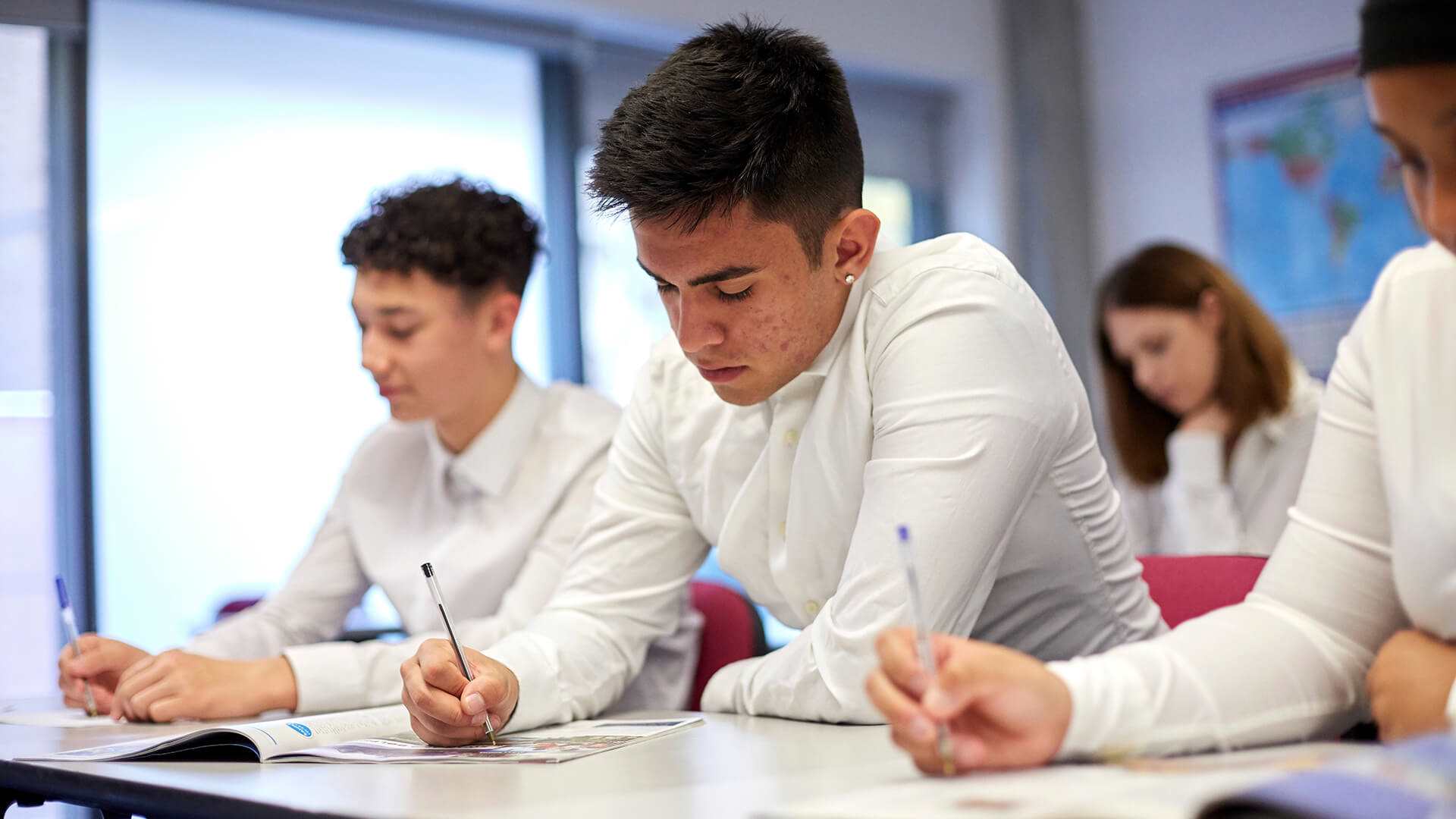 Exam stress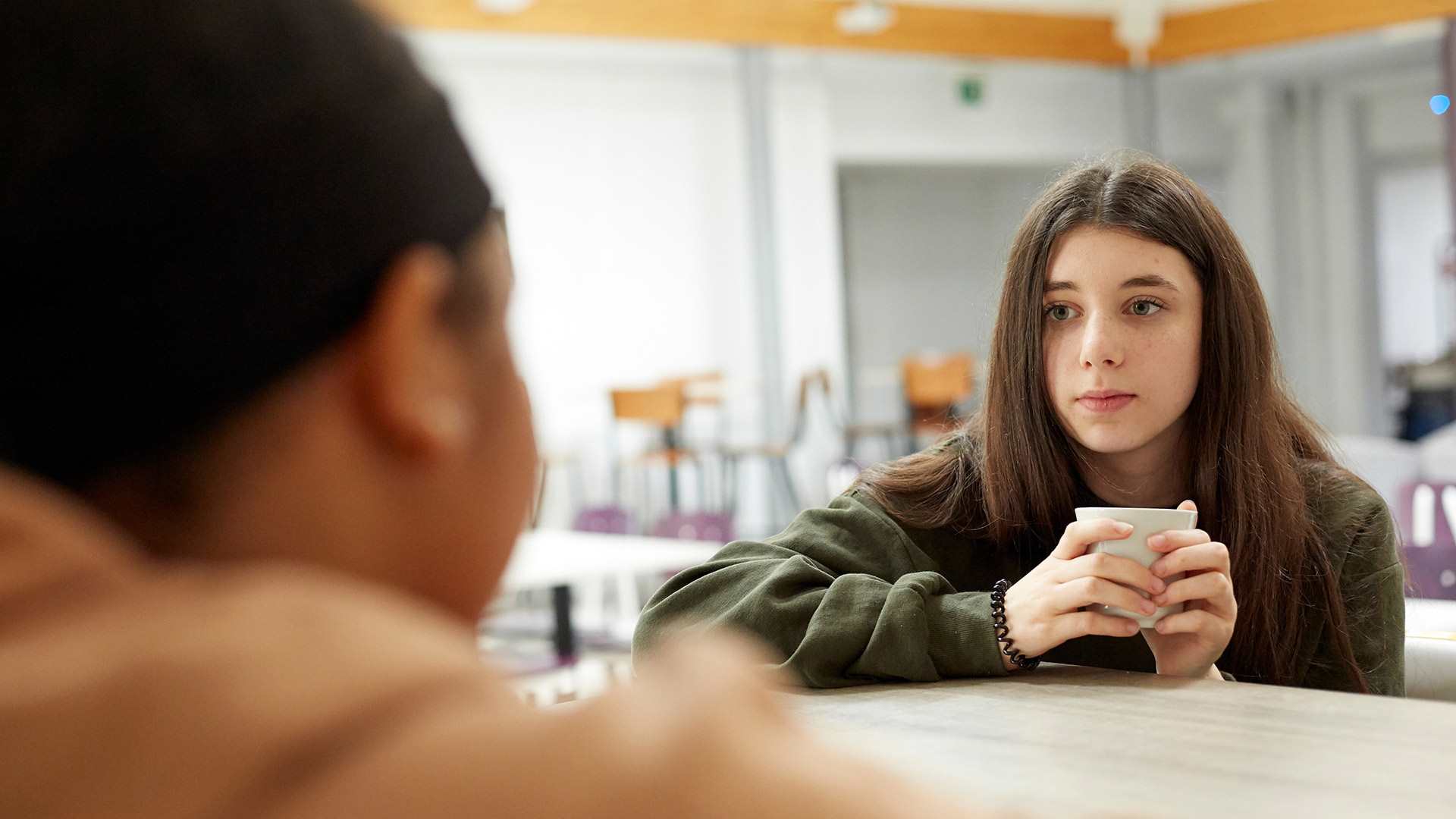 Reaching out for help
Help us improve our content.
Whether you love the page or think something is missing, we appreciate your feedback. It all helps us to support more young people with their mental health.
Please be aware that this form isn't a mental health support service. If you are in crisis right now and want to talk to someone urgently, find out who to contact on our urgent help page .
Please note:
This form is not a mental health support service. We cannot reply to this. If you are at risk of immediate harm, call 999 and ask for an ambulance or go to your nearest A&E. If you are worried about your mental health, call: Childline (for under 19s) on 0800 11 11; or Samaritans on 116 123.
At YoungMinds we take your privacy seriously. If you'd like to read more about how we keep the information we collect safe, take a look at our privacy policy .
Search the YoungMinds website
Popular searches.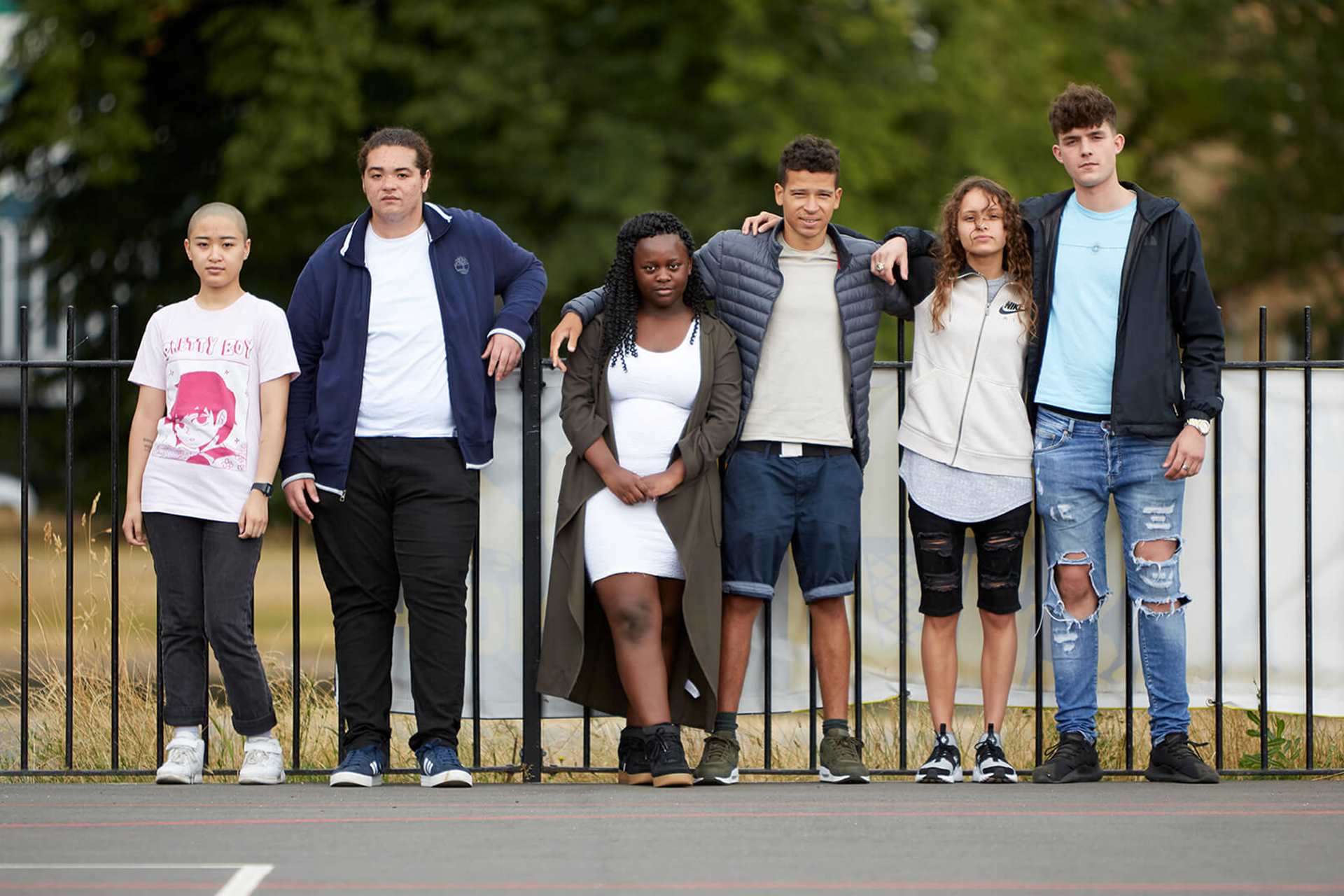 Let's get you where you need to go
Find the help and advice you need. 
You are not alone.
Which best describes you?
I am a young person
I am a parent
I work with young people
Share this page
Share on facebook
Share on twitter
Share on linkedin
Share by email
Log in or sign up
19 most common student problems and easiest ways to deal with them.
Link Copied
Share on Facebook
Share on Twitter
Share on LinkedIn
Have an issue? We got you!
Once you start your life as a student in a university or college, you know you will face many hurdles and distractions; sometimes you are prepared for it, and sometimes you are not. In this blog, we dive into the 15 most common student problems and solutions for each of them. We hope our blog will help you better face the common student problems you get, especially for the times when you're not mentally prepared for the hurdles that come your way.
1. Time Management
Any level of effective study involves time management, one of the common student problems. Many students face the challenges of staying up late to finish a piece of assignment, meet deadlines, and cope with their studies. These are some common student problems that indicate that you need to work on your time management skills to avoid lagging behind your classmates. You can follow a few ways to overcome these common problems faced by students when it comes to time management. These include:
1. Set a To-Do list. 2. Break down large tasks 3. Use tools to schedule your tasks 4. Use breaks to your advantage 5. Ask for help
2. You are Experiencing Low Motivation
Are you overwhelmed easily? Lack of motivation is also one of the most common problems faced by students in their studies. When you lack internal motivation to study, you don't feel like studying, and it significantly hinders your results. This leads to you feeling stressed about every little thing. You don't sleep well and are constantly worried about failure. To overcome this common student problem, you must first figure out what motivates you by following the steps below.
1. Rewarding yourself 2. Understanding your study style 3. Acknowledge what is stopping you 4. Face your fears 5. Communicate your difficulties
3. Lack of Concentration
The capacity of students to concentrate on studying can be severely hampered by social media, friends, phones, television, video games, and outings, making it one of the most common problems faced by students. When this happens, students must switch to a productive working environment without zero distractions. From finding the right distraction-free space to shutting off all things that hamper your concentration, there are several steps you can take to conquer your distractions. Start by doing the following.
1. Creating the right environment 2. Clean up and organise your workspace 3. Use music as an escape 4. Shut off your phone 5. Set a deadline
4. You Have Difficulty Concentrating
Do you find yourself staring at a blank page for a long time and unable to start your work? Difficulty in concentration is again one of the common struggles of students, which can lead to a decline in productivity. Lack of attention is one of the symptoms of procrastination, so if you frequently check your phone or text friends when you should be studying, you need to work on increasing your focus levels. You can do the following to resolve this common student problem.
1. Clear your head 2. Talk to a school counsellor 3. Set achievable goals 4. Find the right learning style 5. Do not push yourself too much
5. Dealing with Homesickness
For many students who pursue their education away from home, getting homesick can be one of the most common problems faced by students. Thanks to technology and modern communication channels, students can stay in touch with their loved ones. You can do several other things to deal with this common student problem. 1. Join a support group 2. Understand the cause 3. Ask for care packages from home 4. Do things you loved doing back home 5. Talk about your feelings Check out our blog about dealing with homesickness to know more.
Solution to your Accommodation Problems
Book through amber today!
6. Dealing with Depression
Depression is one of the common student problems faced by students. Students must have dealt with depression, stress, and anxiety at some point in their school or college life. According to the World Health Organisation (WHO), one in seven (14%) 10 to 19-year-olds experience mental health conditions. Dealing with depression is not easy, as it puts students through feelings of helplessness, unworthiness, and uncertainties in life. Most mental health issues arising during university can be caused by poor self-care, insufficient sleep, and increased stress. Here are a few ways to deal with these common problems faced by students. 1. Talk to a friend 2. Seek Counseling 3. Mindfulness Exercises 4. Set Healthy Boundaries 5. Improve your sleep habits
7. Social Problems
Things can get a bit tricky when you don't know a single person or know too many on campus. A student might feel a sense of belonging, lack confidence or social skills, or feel too overwhelmed with constant socializing. Be it the former or the latter, it is one of the most common student problems. Being in a social situation can make an introvert or someone who lacks social skills feel anxious, vulnerable, and exposed. With a little effort and the necessary steps, students can overcome this common student problem.
To avoid social problems: 1. Start a conversation 2. Join college clubs 3. Take a walk 4. Prioritise your time Check out our blog to read about beating loneliness while living abroad .
8. Choosing a Major
Choosing a major can be a straining task for many students, which is why it is on this list of common student problems. It is an essential decision as it determines your future profession and income, a key aspect of a person's life. To tackle this common student problem, follow the below steps.
1. Choose something you enjoy 2. Go with something broad and adaptable 3. Acquiring life skills 4. Consider changing your major
Still confused while choosing a major? Check out our best majors for future blog.
9. You Lack the Right Resources
This one is possibly the simplest but the most common problems for students. Academic achievement depends on having access to the right resources, be it books, tools, the internet, teachers to speak with, and other things you need to gain all the information from. For this common student problem, you can:
1. Reach out to your teachers 2. Ask parents for help 3. Look up resources on the internet
10. Dealing with Relationships
Although beneficial, relationships at university may be stressful, causing it to be one of the common struggles of students. They can sometimes take a lot of your time and start to interfere with your studies. Every relationship, be it friendship, occasionally has fights that may interrupt studies and raise stress levels. Some students may become even more depressed after a breakup. The way to deal with relationships at university is as follows: 1. Study together 2. Understand your needs 3. Keep realistic expectations 4. Communicate your issues 5. Catch up during breaks
11. Financial Problems for Students
The high pace of tuition inflation is again one of the most common problems faced by students. When you combine these expenses with the price of accommodation, food, supplies, transportation, and textbooks, you have a recipe for overwhelming debt, which adds to the list of financial problems for students. Other than considering working while studying overseas , students can also follow the following ways to deal with financial problems, one of the common student problems: 1. Educate yourself on the loan structure 2. Consider on-campus job 3. Create a budget 4. Take up part-time jobs 5. Earn scholarships 6. Cook at home
Wanna know how to make a few extra bucks? Check out this blog about money-earning apps for students.
12. Housing Problems
Finding the ideal student accommodation can be difficult and is one of the common problems faced by students. It's best to consider a wide range of variables, including rent, amenities, location, roommates, and distance from universities, to find the perfect stay for yourself. You can resolve your house-hunting problems by taking the below steps. 1. Consider off-campus student accommodation. 2. Find a trustworthy student accommodation website. 3. Always have a backup option. Check out our blog section that deals with living abroad as a student, where you will find many housing tips , tricks and the best areas to live in!
13. Test Anxiety
Getting anxiety before an exam is one of the common student problems. Students most often struggle with academics and are under pressure to perform well. This test anxiety issue can manifest in different ways, such as nervousness, panic attacks, or stress before and during exams. Physical symptoms include sweating, trembling, rapid heartbeat, and difficulty breathing. It can negatively impact a student's performance, leading to poor grades, difficulty concentrating, and avoidance of studying or attending class. It also affects a student's mental health and well-being, causing feelings of low self-esteem, depression, and suicidal thoughts in severe cases. 
Students can follow the below ways to handle test anxiety:
Try techniques such as deep breathing exercises, visualisation, positive self-talk, and time management strategies. 
Seek help from a mental health professional if the anxiety is persistent or severe.
Develop healthy study habits and learn effective test-taking strategies to tackle anxiety.
14. Technology Related Issues
Technological issues are also one of the most common problems faced by students. These include internet connectivity issues, device malfunctions, software glitches, and compatibility issues. Due to tech problems, students can miss out on important deadlines, coursework, and are unable to attend virtual classes or complete online assessments. This leads to significant stress and frustration, causing a decrease in motivation and academic performance. Here is how students can deal with technological difficulties:
Troubleshooting basic technical problems on our own.
Seeking help from IT support or technical experts.
Updating devices and software as needed.
Develop a backup plan in case of unexpected technical issues, like a secondary device or alternative internet connection.
Taking regular breaks from technology, practising mindfulness, and setting healthy boundaries around technology use.
15. Lack of Sleep
Students don't realise this, but sleep is vital to function properly throughout the day.  Sleep schedules can suffer due to stress, academic workload, social activities, and late-night studying . This leads to daytime drowsiness, difficulty concentrating, and bad grades. It also impacts a student's physical and mental health, causing fatigue, irritability, and a weakened immune system. It is advised to follow the below ways to tackle lack of sleep:
Setting a consistent sleep schedule
Avoiding caffeine and electronics before bed
Creating a comfortable sleeping environment.
16. Too Much Partying
Many students love to party, and honestly, partying is not a problem. It is, in fact, a great way to have fun, release stress, and create amazing memories. However, too much partying, especially having too many drinks or taking drugs, can lead to many issues. This is why partying is also considered one of the common student problems, as too much of it can lead to decreased focus, poor choices, health risks, risky behavior, and deadly situations such as drunk driving leading to an accident. To tackle this problem, do the following:
Avoid taking too many drinks and avoid drugs
Take a cab or ask for a ride home if you get drunk
Keep an eye on your friends & make sure they're safe
Take responsibility
Make sure to eat properly and drink enough water
17. Juggling Multiple Tasks
Many students take up jobs while studying to meet high tuition fees and their daily expenses. It can get a bit overwhelming for students to juggle everything, including academics, social life, job, and relationships, all at once. Students who try to do everything simultaneously suffer from a lack of sleep and feel too tired, leading to several physical and mental health problems. To tackle this problem, you can follow the below.
Prioritize your work
Schedule events, classes, meetings, and social events
Take up a job that easily fits your schedule
18. Difficulties In Remembering Facts And Figures
At any point in the study, students frequently complain about how difficult it is to remember all the knowledge required to respond effectively to test questions. Whether you study full- or part-time, this issue is very common because of the time and attention demands of family and other commitments. The best ways to tackle this problem are:
Make realistic schedule
Take notes aggressively
Complete your tasks in small sprints
19. Lack of interest
It is expected that students may encounter a subject they dislike at some time throughout their academic careers. Such a dislike can significantly hinder their learning about that subject. It appears to be a pointless topic that they won't have any use for in the long term, or they actively dislike it, whether it's because they find it dull or think they aren't very good at it. The best ways to resolve this issue is:
A changed mindset
Devote more time to that subject
Change the pattern of your studies (rather than only relying on books to learn, watch engaging videos.)
How can the common student problems impact Mental Health?
Universities can be a complex and competitive environment. The many problems students face here have a major impact on their well-being. We will dive deeper into how these problems impact students' mental health. It is crucial to help students receive the support and resources they need to perform well in school. 
Academic and social challenges faced by university students can lead to stress, anxiety, and depression in students.
Struggling with coursework can cause frustration and low self-esteem.
Social problems such as feeling left out or struggling to make friends can leave students feeling alone, disconnected, and low self-confidence.
Unaddressed mental health concerns can escalate and impact a student's ability to function well in their daily life.
It interferes with a student's ability to concentrate and sleep.
These challenges faced by students can worsen the student's stress and anxiety levels, creating a cycle that is difficult to overcome.
Though attending college is filled with many pleasant memories, the truth is there are many challenging things in the beginning. However, every problem has a solution! You can also try life hacks for students . Just keep in mind that whenever you face a challenging situation, avoid letting anger and resentment dominate; always look at the bigger picture and conquer your problems. You can also check out our blog for freshman 15 and its prevention.
Frequently Asked Questions
What are the biggest common problems faced by students today, how can students address the issues of depression and anxiety, one of the common problems faced by students, how to deal with time management, one of the most common student problems, how can one solve the common student problems, how can students deal with financial issues, one of the most common student problems, unlock your free flight ticket.
Your ideal student home & a flight ticket awaits
Follow us on :
© 2022 All Rights Reserved. The content, images and logos used on this are copyright protected and copyrights vests with the respective owners. The usage is intended to promote, identify and search. No endorsement or partnership is implied.
Trust Score 4.8/5
2000+ Reviews by students
Start your journey from here!

Top 10 issues around school management and how to solve them easily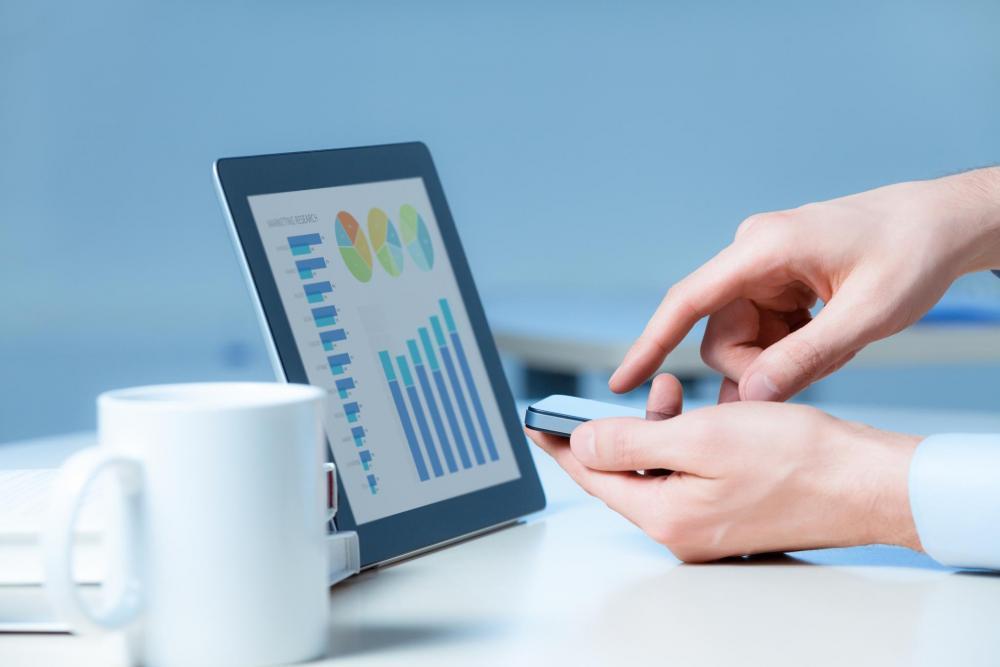 Common Challenges facing school management and solutions
Managing a high school and bringing together departments and campuses to achieve the mission is always a big challenge for school management.
Transforming schools system with high technology-enabled automation tools to support the academic and administrative processes will make it easy to achieve their goals.
To succeed in everyday tasks of schools, there is an emerging demand to modernize public education system with cloud, mobile and digital technologies to improve operational efficiency and manage the institution effectively
Here are some commonly observed school management issues, and how technological solutions can be employed to do things right:
Most 10 common problems in school management
Paper-based processes
Online Registration
Admission & Enrollment
Course Management
Teacher Evaluation  
Communication & Collaboration
Classroom Management Strategy
Student Monitoring
Revenue Management
Forecasting the academic achievement
1. Paper-based processes
Educational institutions are burdened by cumbersome paperwork and manual processes, and they find it difficult to maintain records on attendance , fees, admissions , transport, etc., and track the information they need. Using School Management System, automate academic processes to save time and reduce staff workload.
2. Online Registration
Students no more have to stand for hours in the queue to pay fees. Simplify registration and fee collections with online forms, with the ability to send automatic notifications, alerts and reminders via email,  SMS alerts and push notifications from mobile devices.
3. Admission & Enrollment
Colleges and Universities are finding hard to achieve admission and enrollment targets. Aligning people, processes and technology with simple & user-friendly cloud-based education solution will help institutions to manage information from inquiry and application to admission and enrollment.
4. Course Management
Designing a course curriculum that can adapt to the changing needs of the institution is crucial. With a Course Management System institutions can accomplish a lot with limited resources. Create and track course-work, assignments, and exam papers in a conducive classroom environment to support the goal of graduating students.
5. Teacher Evaluation  
Tracking the progress of teachers and evaluating the effectiveness of teachers' work is significant. Teacher evaluation system improves communication and collaboration between evaluators and teachers. Student's feedback will measure teacher's performance in the classroom and the automated evaluation process improves student learning skills, achievement and success.
6. Communication & Collaboration
There is apparently no platform to provide seamless communication between students, administrators, staff and teachers. Moreover, increasing student discipline incidents happen as a result of big communication gap between students and teachers. Web and mobile-based education management system improves communication through instant notifications and alerts via email, SMS and push messages to keep the constituents informed at every step of the journey to build relationship and improve student retention.
7. Classroom Management Strategy
Schools are finding it difficult to handle tardy students, and solve indiscipline and behavior issues. Improve classroom environment with discipline tracking and Conduct management system to easily handle tardy students and uninformed absences.
8. Student Monitoring
Teachers are struggling to monitor student's activities including attendance, leave, discipline, assignments, etc.   School administrators are lacking in result-based monitoring tools to track student progress. Automate and streamline student attendance and absenteeism using student information system which delivers real-time status updates of student activities to support learning needs.
9. Revenue Management
It is difficult for institutions to cope with their finances and track their fee collections and contributions. Seamlessly connect and engage with students, parents and alumni to strengthen relationship and drive greater success.
10. Forecasting the academic achievement
Institutions are unable to manage information and there are endless delays in taking decisions based on complete analysis. Dashboard reports and intelligent analytics are useful indicators for educators to examine attendance, assignments, grades, etc. and predict student outcomes . Using data analytics will help institutions to identify students at-risk and deploy resources to improve achievement and success.
Related Blog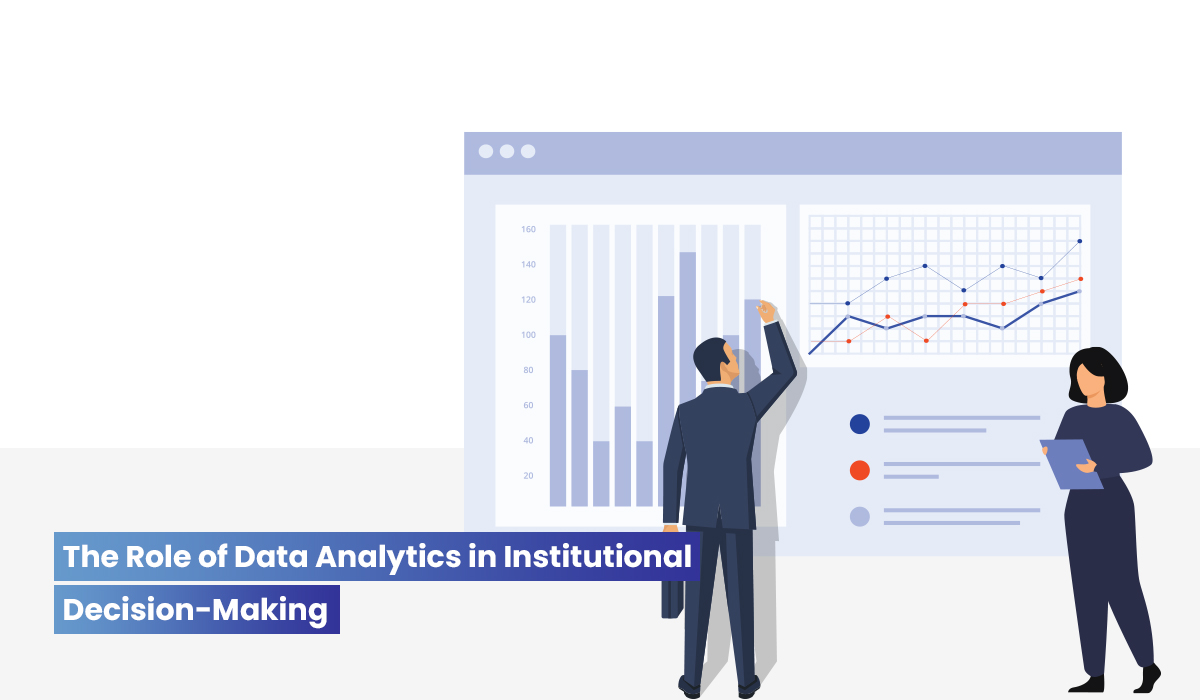 Request for Demo
Invite your entire team to get a demo at no cost to walk you through all the solutions and services. We are worldwide and available to give demos across the week.

Solutions expand_more
School Management
> Problems Schools Face and Their Effective Solutions
Problems Schools Face and Their Effective Solutions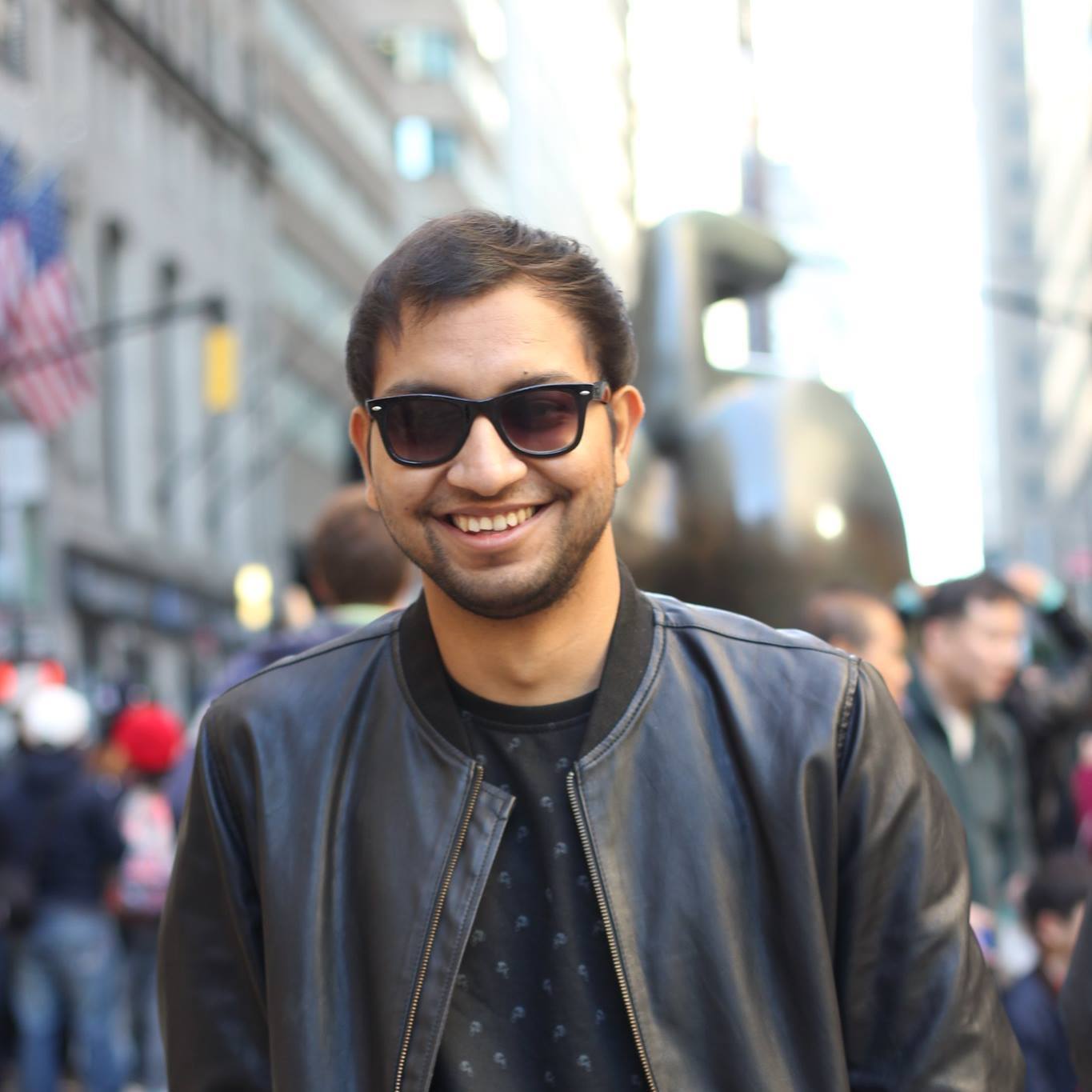 Introduction
School management, in the simplest of terms, refers to the management of the activities of a school, whether it is for the long-term or short-term success of the school. Managing any institution is a challenging task because it involves several factors that influence the process in its own way. However small and insignificant, these factors need to be dealt with at the right time in the right manner because if not tended to, they can have a cumulative effect that can eventually prove detrimental to the smooth functioning of the school system. So here are 10 problems that schools face on a daily basis and the most practical solutions for them.
Effective Communication Across Stakeholders
When it comes to an institution that has multiple levels of management like a school, college, or even a large private coaching center, effective communication is essential in ensuring there are no erroneous assumptions being made in the course of the administrative process. This can be ensured only by using specific tools that target this problem.  
There are 3 main tools schools can use to assist in the problem of communication - and these are as explained below:
Private & Classroom Chat
Teachmint (both web and mobile)  can help in  2 ways - the private and classroom chat feature. The private chat feature is used for the interaction between teachers and students on an individual basis, while the classroom chat feature is used within the live class to ask doubts or questions, or simply to improve the level of interaction within the classroom.
Communication Module
This is one of the solutions Teachmint offers and it makes communication for admins extremely easy. The communication module can be used by admins to connect with all the levels of communication across the board, whether it is to the students, teachers, or (in the case of super admins) other administrators.
Notice Board
There is also a Notice Board that can be used by teachers to make announcements regarding their classes. This feature is limited to the students who have been invited into the classroom by the teacher, so it is essentially personalized for that particular classroom.
Fee Management
Managing the fees within an educational institution is difficult for multiple reasons:
The sheer number of students
The different types of payment methods such as cheques, cash, credit card, debit card, and so on
The different types of installment methods like monthly, bimonthly, quarterly, semi-annually, annually, or if any of these don't feel appealing, their own custom installment method
On the scale of a small institution like a small-time tuition center, this might not seem like a big issue, but when it is applied to large schools, colleges, and universities that have tens of thousands of students, it becomes quite difficult to manage on paper. This is where Teachmint can help - the fee management option targets these issues all at the same time, and on the scale of a well-established well-run institute. To top it all off, the entire process of fee management system is automated and makes the whole process much less strenuous on the administrative staff.
This problem, even though it may seem recent, has always been there for a long time, and used to be most commonly seen in distance education and correspondence courses before online education became mainstream. The main problem the teachers used to face was that they could not see who had submitted the assignment at what time unless specified specifically by the students in the name of the file that was shared by them. This left space for fraud and confusion which are not conducive to a healthy educational system.
The teacher can create homework or assignment within seconds, which can take an objective or subjective approach. Marks can be assigned to the assignment, and if the assessment is done in an objective format, marks can be assigned per question, making the whole process automatic and instantaneous. This greatly reduces the strain on teachers when it comes to grading assignments and homework, and can give them more time to focus on the class itself, which will directly impact the students in a positive way.
Admission Management
Managing the admission process is a very important part of a school's management system. This is because a proper admission management system makes sure that the management is made aware of their best students leaving the school, while also giving them the opportunity to help students in need or even weed out unruly students if necessary.
In addition, it makes the process of admission completely automatic. There is no paperwork involved, and the process of ranking students and sorting them according to the criteria assigned by the school can be done so without any of the admins even lifting so much as a finger. Teachmint offers a robust admission management system that makes this process faster by removing the need for traditional admission forms and long waiting lines by making it completely online.
Suggested Read - Top 7 Benefits of Admission Management System for Schools
Student Engagement in the Classroom
Keeping students engaged in an online or hybrid classroom setup is one of the more challenging aspects of the modern classroom, and with good reason - the attention span of students can be impacted. However, the approach that is most commonly taken is one of 'fighting fire with fire' - using the online space itself to compact the issue that it causes. Teachmint uses three distinct approaches to tackle this issue:
Online Whiteboard
When the class is conducted in a hybrid or online setting, there are no tangible means of giving any visual aid to the students when teaching something other than the camera. Most teachers would have to resort to their webcam or mobile phone camera to show them diagrams, shapes, figures, illustrations, and so on, which is not a viable option over a sustained period of time because it can sometimes be insufficient, especially when the ambient lighting is bad. This is where the online whiteboard feature comes in - it creates a virtual whiteboard within the online classroom, hence enabling the teacher to show various diagrams and illustrations on the screen in real-time without having to turn on their webcam or mobile camera.
Making the students engage within the class using in-class Live Polls is something that can really kick interactivity up a notch. The Live Poll feature helps teachers ask a question, following which the students can give their answer in real time, which keeps the students alert during the class and also makes them interact with the class better, hence improving their attention span.
Another tool that Teachmint offers that makes students and teachers interact better within the classroom is the Hand Raise feature. The Hand Raise feature essentially gives students the opportunity to virtually 'raise their hand' in the classroom - which is basically just alerting the teacher that a student wants to engage with the teacher. This not only improves the interactive nature of the classroom but also helps improve the quality of the class by having the teacher not interrupted during the class mid-sentence.
Keeping Track of Performance
The school administration is tasked with the activity of evaluating the performance of both the students as well as the teachers. This is a very difficult task without the use of software, even on the side of teachers, as the admins have to personally monitor each teacher on the basis of the quality and number of classes taken, notwithstanding the comprehensibility on the side of the students. There are so many factors to be assessed that it becomes quite difficult to make the distinctions necessary for such an evaluation. However, this process is made many times easier with the help of a robust performance tracking system.
When something as complex as performance is to be evaluated, the following have to be studied intensely:
The teaching hours per teacher or learning hours per student
The teacher's adherence to the lesson plan or the student's adherence to the yearly plan
The attendance of the teachers and students
Customized reports of student and teacher performance
All of these factors can be tracked with absolute precision and analytics can be drawn without compromising any stakeholder's performance in the process. Since the entire system is automated, there is hardly any chance of error as well, which makes the whole process all the more reliable and efficient.
Library Management
Even though it may not seem like much, managing a library comes with its own set of problems. The library staff is tasked with cataloging and categorizing each and every book that is added to the library, which becomes increasingly difficult as the size of the library increases. In addition, they are also charged with the duty of keeping tabs on which student has which book in their possession, while also keeping track of the deadlines for each student. If they have surpassed their deadlines, they are also supposed to keep track of the number of days by which the student is late, and the subsequent fine due.
Even reading that might have been exhaustive, but the solution to such a problem is quite simple - a well-designed library management software solution . Teachmint does offer such a service, and it has proven to be quite effective as well. It can do all the tasks explained above, but with the advantage of being much faster because the entire process is automated and online. This reduces the paperwork associated with library management to basically nothing.
Managing Hostels
This is another part of school management that schools do not pay much attention to, but if left neglected can have a cumulative effect that can have very harmful consequences. Managing a hostel implies making sure that the warden has all the tools necessary to monitor the students' login-logout times, expenditure, fees payable, and so on.
Teachmint offers a very well-crafted hostel management system that makes the whole process extremely easy. The admin will be able to see
How many hostels the institution has
How many students there are in each hostel
How many rooms there are on each floor
How many students there are in each room
Which students stay together in each room
This cuts the administrative time manifold. Such an intricate system eliminates the need for unnecessary paperwork and makes the process of managing the hostel swift and reliable. In addition, it also helps keep track of each student's hostel attendance.
Managing the Structure of the School
A problem that mirrors that of hostel management is keeping up with the structure of the school virtually. The problems that the school will have to face here are the following:
Keep track of how many rooms classes there are
Keep track of how many divisions are there in each class
Keep track of how many students there are in each class
Maintain a record of the class teachers of each class
Keep tabs on the teachers assigned to each class
Keep  a record of how many classes are being taught by each teacher
All of this information can be tracked with pinpoint precision using Teachmint as well.
Certificate Generation
Another managerial inconvenience is the manual creation of certificates per student. Generally, the template is created with spaces left for the names of the students. Certificates are issued by schools in the context of students leaving the school such as Transfer Certificate (TC), Conduct Certificate (CC), Bona fide certificate, etc., or in the context of achievement. This is also now automated by Teachmint and can be done with little to no effort from the administrative staff.
A lot of the problems that schools face today can be solved through either making use of a Learning Management System (LMS) or an Enterprise Resource Planning (ERP) software solution. Teachmint offers both in a well-integrated compact form that makes it easier not only for the administrators but all the stakeholders in the institution as well.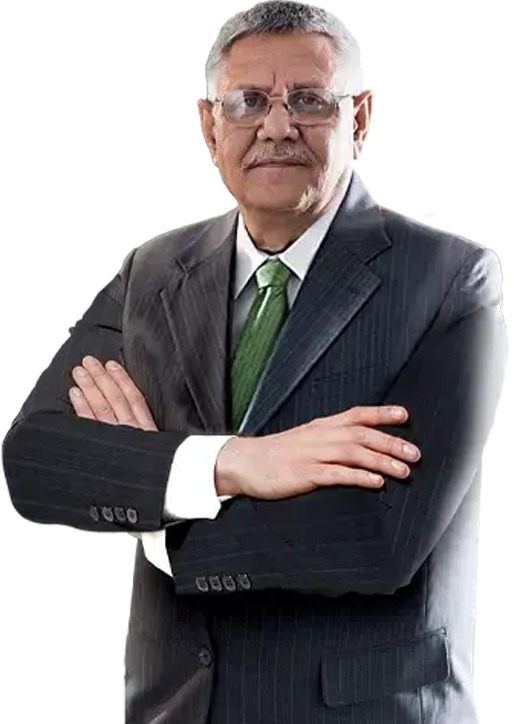 Skip to primary navigation
Skip to main content

Public Schools: Education Problems and its Solutions
Imagine a situation where your child keeps complaining about studies and school... What will be your decision as a parent if you are convinced that there are glaring issues to be addressed? Read more on education problems and its solutions in the public schools...
Like it? Share it!
Imagine a situation where your child keeps complaining about studies and school… What will be your decision as a parent if you are convinced that there are glaring issues to be addressed? Read more on education problems and its solutions in the public schools…
Public schools are government schools for kindergarten, elementary, and secondary education in the United States, sponsored by public taxes that provide free local education. They focus on the general education basics and is controlled by school authority accomplished by state board or department of education. Public schools also known as State Schools are local and affordable institutes, so they are accessible to all children. A detailed study on the Public schools and their education problems and suggestions to be implemented in education sector are depicted below.
Education Problems and Its Solutions
No standard policies.
A state school may fall short in completing the target given by the government to educate every child. They lack in accountability, proficiency, infrastructure, assessment, etc. Sometimes, the required number of teachers may be less when compares to the number of students per classroom, making it difficult for the teachers to pay personal attention to each student. These schools cover all types of subjects randomly, they teach English, maths, history, science, reading, writing, and physical education. Therefore, most of the students prefer private tuition for specialization in a particular subject. Solutions: Before the school starts, set the policies how the academic year going to be like prepare curriculum, hire teachers and train them, and get financial support from the government.
One-way Teaching Process
Sometimes the schools may not be able to meet the basic necessities of every student on the same level. The school lacks child-friendly and child-centric atmosphere, and at the same time, it is discouraging to the teachers. Solutions: Include question-answer section, hands-on methods, interactive methods, etc. Teachers can make teaching interesting through innovative methods like story telling, games, painting and dancing.
Poor Academic Performance
If schools are practicing an old and outdated agenda during examinations, the students will surely acquire limited knowledge and rate of passing will be dropped down. This will lead to poor academic performance. Children have a tendency to capture new concepts easily, they imitate things the exact way they see and perceive. In today's world of talent, competition and merits are considered important, which these institutes not aware of. Solutions: Enforce latest learning and teaching guidelines every year. If required, provide extra classes or faculties to some students.
Lack of Extracurricular Activities
Many students switch to special private classes after school, because public schools include limited activities that may not be up to the mark. Extra curriculum activities include games, painting, music, dancing, speech, Science Fair and Projects, gathering, and workshops. These recreational activities will help build self-esteem, confidence and skill development in students. Solutions:   Include extracurricular activities within the timetable per week.
Learning Disabilities
Few children who affected by certain learning disabilities are unable to articulate the concepts clearly as taught by teachers in the first pace of learning. They require more practice, revision to learn a particular subject. Some students may learn the concept easily than the others. Students affected by dyslexia, ADHD (Attention Deficit Hyperactivity Disorder), physical disabilities will take a longer time to memorize a lesson. Solutions: Provide extra attention to such students as well as ask the parents whenever required, so that some other specialized institutes can assist in the same.
Authority and their rigid system
It is found that the higher authorities, principals, and teachers always push aside accountability while designing the parameters of a school system. At times, they may respond in unreceptive manners, when questioned by parents. The public school system is run by the authorities that are elected local jurisdiction, so changing the system becomes crucial, thus it's rigid. Solutions: Set certain methodologies, parameters followed by assessments and reporting can help improve the overall system. Maintain discipline and create the culture of education. Recruit a versatile principal who will has leadership qualities to monitor and guide the school.
Peer Pressure, violence, and social insecurity
There are many students who might bully their classmates and juniors. To a certain extent, they might be abusive, dominant physically or mentally. Teachers should monitor issues like peer pressure and violence in the school. Ignorance on the part of parents and teachers, early in their childhood may develop criminal tendencies amongst students. It is important to maintain a happy atmosphere in the school conducive to every student, whether new or old.
Social aspect plays a vital role in education. Students may be affected adversely by violence, race, or gender discrimination. In such circumstances, they don't feel free to attend schools. If there is a crucial issue like sexual harassment, it should be solved by strict law and policies thereof. Solutions: Implement a security system which monitor the students via guards, cameras, etc. Assign a child psychologist who will understand and diagnosis the developmental disorders or mental illness or social insecurities in the students and will also do assessment.
Ignorance about children's bad habits and addictions
Children imitate the things practiced by their elders. Some might adopt bad habits such as smoking, fighting, stealing, or drug addiction, even in a survey it is found that some student possessed gun. Solutions: Daily check on student behavior, if found misbehaved or not adhere to the instructions after warning, let parents know about it. Take strict action when required.
Some more issues in public schools
Public schools have no flexibility in their syllabus. Some students complain that they were not taught word spelling or vocabulary in the sixth or seventh grade. Teachers find it incompetence to manage class hours accordingly. Public schools treat all students in the same way; however, some students might need economic support like scholarship, reward, library facility, and vocational education program to excel academically. The children of migrant farm workers and fisherman may discontinue education due to financial crisis in the family. These students may face issues like isolation, poor health, and at times, no moral or financial support from their parents!
Nowadays, private schools are replacing public schools. Private schools are sponsored by particular religious groups that impart worldwide as well as religious education. Parents prefer such private education where they can achieve a complete satisfaction in terms of education. These schools includes the latest teaching and learning methods and techniques such as use of projectors, introduction to Internet via online tests, and improved teaching strategies.
How can we improve Public School?
The U.S. Department of Education had established the 'National Assessment of Educational Progress' (NAEP) in 1969. It works on designing methods, curriculum, parameters, and achievement of schools. They conduct an assessment of the public school that work on their framework.
Public schools can prevent violence by providing security to some extent. Their monotonous way of teaching can be improved through online education. Teaching through audio and visual aids makes it more proactive. Homework can be designed in a way that students enjoy studying at home. Sundays or holidays can be utilized for play activities like visiting to a zoo, museum or cultural places. In this way, schools can pay individual attention to each student as per his talent. Home schooling is a new option that provides extra teaching hours for some students.
Privacy Overview
10 Major Challenges Facing Public Schools
Few would argue that the state of our education system has plenty of room for improvement. However, developing a plan to take schools in the right direction is easier said than done. The first challenge lies in identifying underlying problems keeping students from learning today. This challenge, in part, is due to the fact that the problems may change considerably depending on who is labeling them, whether it is students, parents, educators or lawmakers. Consider this list of 10 major challenges currently facing public schools, based on the perspective of many involved in the world of education today.
Classroom Size
Many areas of the country are facing classrooms that are literally busting out at the seams. A report at NEA Today two years ago discussed how schools in Georgia, in the midst of major funding cuts for schools, had no choice but to lift all class size limits to accommodate students with the faculty the school system could still afford to keep. More recently, Fairfax County in Virginia has been looking into a proposal to increase classroom sizes in the face of significant budget cuts. The Board of Education in South Carolina is also weighing their options in this area.
When money gets tight, classroom numbers are often impacted. Yet, most teachers agree that they cannot effectively teach every student in a classroom, if the class size exceeds about 30. Their statements are backed up by research. Class Size Matters cites a study performed by the Tennessee Star that found classes of 15-17 students in grades K-3 provided both long and short-term benefits to both the students and the teachers in those classrooms. Minority students, those living in poverty and male students appeared to benefit from smaller classroom sizes the most.
Technorati reported last fall that 22 percent of the children in the U.S. live at or below poverty level. American Graduate defines poverty as a family of four with an annual income level of $23,050 or lower. American Graduate also cites a report from the Southern Education Foundation, which shows in 17 states across the U.S., low-income students now comprise the majority of public school students in those states. Some estimates put poverty levels for public school students at 25% in the not-so-distant future.
Students living at or below poverty level tend to have the highest dropout rates. Studies show that students who do not get enough food or sleep are less likely to perform at their full academic potential. Schools know these truths first-hand, and despite efforts to provide students with basic essentials, teachers, administrators and lawmakers know there is simply not enough to go around.
Family Factors
Family factors also play a role in a teacher's ability to teach students. Principals and teachers agree that what is going on at home will impact a student's propensity to learn. Divorce , single parents, poverty, violence and many other issues are all challenges a student brings to school every day. While some teachers and administrators try to work with children in less than ideal family environments, they can only do so much – especially when parents are often not willing to partner with the schools to provide for the children.
Kids Health Guide reports that students are more technologically advanced than many teachers today, putting instructors at a decided disadvantage in the classroom. However, a student's love of technology also tends to distract him from his schoolwork, according to NEA Today. When teachers don't have the techno-savvy to compete with those devices, by bringing education and technology together , it can be difficult to keep students' interest and attention to properly teach new concepts.
Technology needs to come into the classroom to keep up with the learning demands of the 21 st century. Schools that are already cash-strapped may find an unsurmountable challenge in coming up with the funding to bring computers and other forms of technology into their classes. Scholastic offers some tips for school districts that want to fit the bill for technology, including everything from asking individuals in the district for "big gifts" to going to Uncle Sam for the funding. The website also suggests negotiating prices on technology when possible and allowing student to bring their own from home.
Photo By Intel Free Press CC-BY-SA-2.0 , via Wikimedia Commons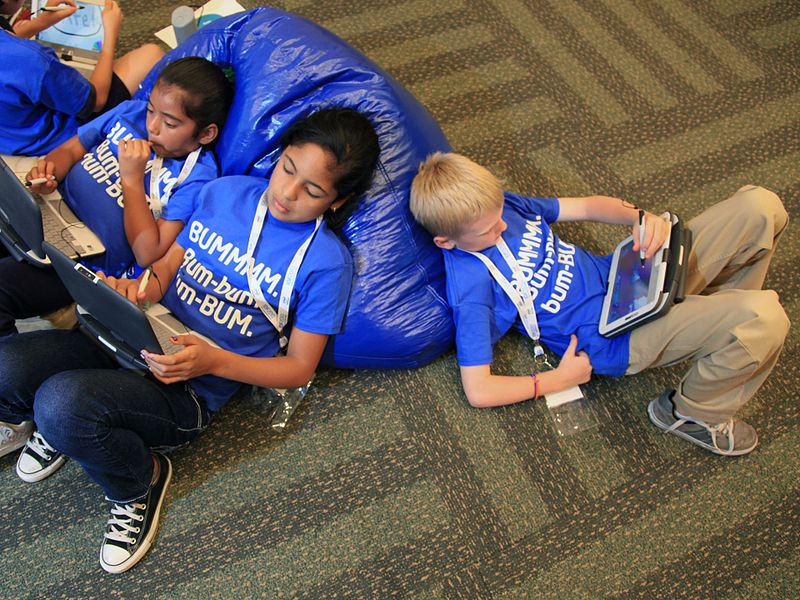 Bullying is not a new problem, but it is one that has a profound impact on the learning aptitude of many students today. Technology has given bullies even more avenues to torment their victims – through social networking, texting and other virtual interactions. Cyberbullying has become a major issue for schools, as evidenced by the number of suicides that can be directly traced to bullying events . The fact that laws are still fuzzy regarding cyberbullying adds to the challenge – since parents, teachers and administrators are unsure of how to legally handle such issues.
Student Attitudes and Behaviors
Many public school teachers also cite student attitudes, such as apathy and disrespect for teachers, as a major problem facing schools today. A poll from the National Center for Education Statistics cited that problems like apathy, tardiness, disrespect and absenteeism posed significant challenges for teachers. These issues were seen more frequently at the secondary school level, rather than the primary grades.
No Child Left Behind
Many students, parents and teachers see No Child Left Behind as a detriment to the public education environment today. Although the current Obama Administration is working to reform NCLB policies, the focus in education on both the national and state level continues to be on the testing process. Student test scores are now being used by a number of states as a way to evaluate teacher performance, putting even more pressure on faculty in schools to "teach to the tests."
NEA Today quotes Kansas special educator Shelly Dunham as saying, "Testing, testing, testing, what is the point of testing? Do we use the data to remediate those who do not measure up? No!" Many teachers believe they are forced to teach to the annual standardized tests, and activities like recess and lunch have been cut way down to make more time for academics in light of the new testing procedures.
Parent Involvement
Often teachers find there is no happy medium when it comes to parental involvement , according to the Kids Health Guide. Some parents won't be seen for the entire school year, no matter what sort of issues might arise. Others never seem to go away, hovering over the child and teacher and interfering with the education process. There are ways parents can become involved and support their child's education at the same time, but teachers don't always get that level from parents.
Student Health
Obesity has reached epidemic proportions in the U.S., and the same poor eating habits that led to the obesity problem may also be contributing to lower student achievement. Obesity also increases a student's risk for other conditions, like diabetes and high blood pressure, which could result in higher absenteeism and more academic issues.
Photo By English: Lance Cpl. Ryan M. Joyner [Public domain], via Wikimedia Commons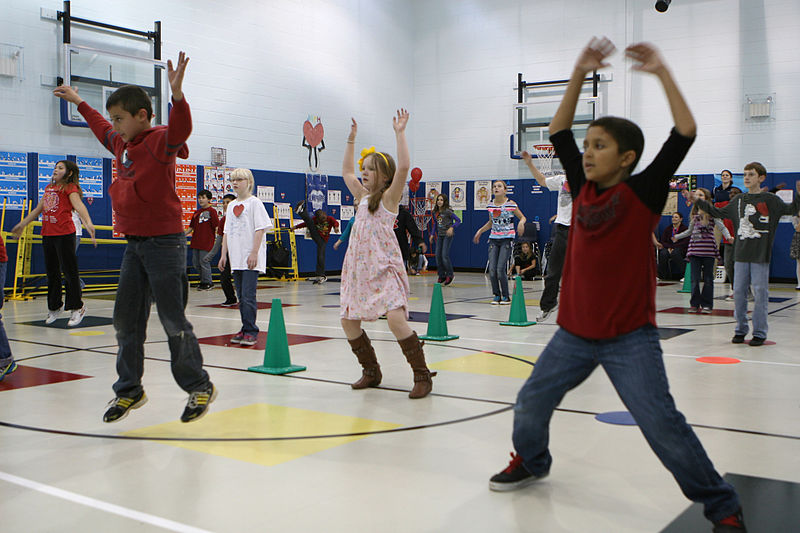 The national school lunch movement Let's Move! has been working to bring healthier options into school lunchrooms across the country. According to the website , the U.S. Department of Agriculture released new guidelines in 2012 to boost the nutritional quality of the meals students get at school. Exercise programs are also coming to schools across the country to promote more physical activity among students of all ages. However, it seems the country as a whole still has a long way to go to get on the road to better health on a large scale.
Budget cuts have created huge problems for most public schools in recent years. Less funding means smaller staffs, fewer resources and a lower number of services for students. While some argue that throwing more money at the education problems won't make them go away, others assert that lack of funding caused many of the problems in the first place.
There are many problems in public schools today, but identifying those issues is half the battle. With a laundry list of challenges to face, now is the time for educators, parents and lawmakers to come together and begin to find solutions – for the benefit of all students in public schools today. Questions? Contact us on Twitter. @publicschoolreview
More Articles

Teen Academic Issues
Academic Issues Individual Education Plans (IEP's) Emotional Disturbance Learning Disabilities (LD) School Problems Attention-Deficit / Hyperactivity Disorder (ADHD)
What are School Problems? School Problems are issues that a teenager may be experiencing that affects his/her performance in school. Without intervention, the issues can escalate to dropping out of school, lack of self esteem , engaging in inappropriate or risky activities and trouble with the law .
Examples of School Problems
Tardiness, skipping class, truancy
Disrespecting teachers
Drug or alcohol abuse
Sleeping in class
Difficulty with schoolwork or homework
Possessing a weapon at school
Difficulty with teachers
Fighting at school
Bullying – aggressor or victim
Difficulty taking tests
Discipline problem – detention/suspension
Problems with peers
Lack of direction for the future – no hopes, dreams , ideas or thoughts about the future
Lack of organizational skills
Lack of involvement in outside activities
Too involved – overwhelming schedule
Learning Disabilities (LD)
Emotional Disturbances (ED)
Attention Deficit Hyperactivity Disorder (ADHD)
The severity of the school problems dictates the course of action needed to help redirect the teen back to a path of success. Many times talking with your teen can help you get a perspective on what is happening and you can offer suggestions that will help resolve the problem. If this is unsuccessful, sometimes removing your son from his environment is the solution in order to give him a different perspective and an opportunity for a fresh start to be successful.
Triumph Youth Services offers a complete academic program serving all types of students.  Some students are behind in school, need partial credits for classes or struggle with attention, behavioral, emotional or other disabilities that interfere with their academic success.  We provide and include a complete academic assessment when your son is enrolled to help determine potential disabilities and monitor academic growth.
Does your son already have an Individual Education Plan (IEP) ?  An IEP is developed by the parents and school personnel, such as teachers, special education staff, school psychologist, school counselor, etc.  The IEP describes strengths and weaknesses of a student, special education services that are needed, goals and measurable objectives and classroom accommodations that are needed for the student to be successful. Triumph Youth Services educational staff will work with your son's current IEP, help facilitate and monitor progress and collaborate with your school district.
Triumph Youth Services offers a small, highly structured family-type environment for youth. This family-like community promotes a social environment that takes on both therapeutic and healing properties instead of maintaining negative behaviors.
Our Cognitive Behavioral Therapy (CBT) approach utilizes individual therapy combined with group and family therapy to treat each youth's issues. This approach teaches coping and problem-solving skills, anger management, and appropriate ways to communicate. In addition to the therapy, the Positive Peer Culture utilized in Triumph Youth Services facilities help the youth process their issues and build skills for their own personal progress.
Triumph Youth Services provides a daily Life Skills Group. The goal of our Life Skills Group training program is to teach the student a new set of responses to social situations, as well as how to integrate his behavior with others in the environment. Our staff members are trained and encouraged to be effective leaders by serving as teachers or coaches who hold the young men responsible for working on problems and to act as limit setters, good listeners and model appropriate responses to various situations.
The clinicians at Triumph Youth Services are highly trained and have extensive experience working with adolescent youth. Our clinicians are licensed and approved as mental health professionals to provide individual, group and family therapy.
Call Triumph Youth Services. We are here to help.
Need More Information?

© 2023 Triumph Youth Services. All Rights Reserved Website Design by 1daywebsiteutah.com
Triumph Observation & Assessment
Positive Peer Culture (PPC)
Life Skills
Sports & Activities
Triumph Retrievers
Community Service
Individual Therapy
Group Therapy
Family Therapy
Triumph Parent Conferences
Transition Planning
Cognitive Behavior Therapy (CBT)
Dialectical Behavior Therapy (DBT)
Client Centered Therapy (CCT)
Motivational Interviewing
Rational Emotive Behavior Therapy (REBT)
Functional Family Therapy (FFT)
Solution Focused Therapy (SFT)
Sexual Abuse
Teen Depression
Low Self Esteem
Suicidal Ideations
Reactive Attachment Disorder (RAD)
Post Traumatic Stress Disorder (PTSD)
Bipolar Disorder
Mood Disorders
Anxiety Disorders
Drug or Alcohol Addiction
Internet and Computer Addiction
Anger, Defiance and Disrespect
Impulsive Behavior
Teen Runaway
Bullying and Aggression
Trouble with the Law
Trouble with Authority
Oppositional Defiant Disorder (ODD)
Obsessive-Compulsive Disorder (OCD)
Conduct Disorder
Individual Education Plans (IEP's)
Emotional Disturbance
Triumph Academy
Triumph Mission
Triumph Philosophy
Treatment Team
Triumph Motto
Facility and Location
Employment Opportunities
~ Insurance Billed ~
Enrollment Criteria
Tuition Options
Call Now (435) 494-1740

7 Common Study Problems and How to Deal with Them
Everyone experiences difficulties with studying at one time or another, and overcoming these challenges is all part of the learning process, particularly when you have a large workload. Such issues range from temporary glitches to chronic lack of motivation and low productivity. It can take what feels like extraordinary will-power to overcome these issues, but the important thing to remember is that they can be conquered with the right attitude. In this article, we address some of the most common study problems that can afflict students at any stage in their education, and discuss some strategies for dealing with them.
Unlock your potential in an exciting environment on our Oxford Royale Summer School 2024
1. you're experiencing low motivation.
Low motivation is one of the biggest problems you may have to tackle during your education. Without sufficient internal drive to achieve, getting through the sheer volume of work needed to gain your qualifications (whether GCSEs, A-levels or a degree) can feel impossible. Key to understanding low motivation is to figure out the reasons behind it; they're not necessarily the same reasons for everyone. Low motivation may be experienced either for certain subjects, or across the board; some of the common causes of it include:
You are tired and stressed, with too much to do
There are other, more interesting things to do
You find the subject boring, or don't enjoy it for some other reason
You don't like your teacher for a certain subject
You have other things happening in your life, meaning studying doesn't feel important right now
You're not in the best of health, or not sleeping
You're worrying about failure
Do you recognise any of the problems above in yourself? We'll address many of these issues as we discuss specific problems one by one in the rest of this article. As well as taking specific steps towards overcoming these possible causes, putting together an action plan for tackling low motivation also means figuring out what motivates you. For example, is it:
The satisfaction of completing a task?
Good comments from teachers?
Being perceived as successful by your peers or parents?
Short-term rewards, such as a chocolate bar after a study session?
Long-term success, i.e. top grades and a place at your university of choice?
When you know what's behind your low motivation, and you've worked out what will spur you on to achieve, you'll be in a better position to tackle your problem head-on. The other tips in this article should be of use with this, as many of the other problems we discuss here have some sort of motivational problem at their root, or are what causes it. Keeping some motivational quotes by your desk may also help inspire you to keep going when you experience low motivation. The right diet helps, too; for example, eating very sugary foods for breakfast will cause a temporary sugar rush that will make you feel active initially, but will soon wear off, leaving you lethargic and unable to motivate yourself.
2. There are too many distractions
There are so many external stimuli these days that it's little wonder that many students feel distracted. Social media, friends, phone, television, video games and outings all have a part to play in wreaking havoc on students' ability to focus on studying. If you feel your productivity is suffering from a multitude of distractions, it's time to change your working environment to one more conducive to studying. Creating the right environment for learning should be a relatively easy solution that will help you overcome the power of all these external distractions. Eliminate the things you know to be your weaknesses from your workspace. This could include your phone, the internet, the television and so on. Limit your socialising to weekends, and consider installing a browser app that stops you going on Facebook or your other favourite sites for certain periods of time (such as LeechBlock). If you need to use your computer for writing essays, try using an app that will fill the screen with whatever you're working on, so that the internet isn't a distraction; Dark Room is one such app that will create a distraction-free computer environment for you. If you find it impossible to get work done at home because of the number of distractions, try working somewhere else. The library would be a good place, as you can shut your phone away in your locker, and peace and quiet is guaranteed.
3. You have difficulty concentrating
Even when you've eliminated distractions, concentration can still be a major issue. It's not just possible but common to lose focus and experience a dramatic drop in productivity. We're probably all familiar with the feeling of sitting in front of a blank page, staring at it, unable to begin, our mind wandering. Procrastination is a symptom of lack of concentration (among other things); if you find yourself constantly checking Facebook or texting when you know you're meant to be working, it's a sure sign that you need to be taking steps to improve your concentration levels. Like low motivation, difficulty concentrating can be caused by a number of problems. If you're unable to concentrate because you have something on your mind, you need to try to clear your head before you start working, else it will hinder your productivity. It may help to write the problem down on paper, or to talk to someone about it; going for a brisk walk or doing some exercise may also enable you to get it off your chest before you try to start work. If it's a bigger personal problem, talking to the school counsellor about it may help get it off your chest or help you see the problem from a different, more manageable perspective.
Another possible reason for lack of concentration is that the task in front of you feels so enormous that you don't know where to begin. A good way of combatting this problem is to break the task down into smaller, more manageable tasks. For example, rather than putting an entire essay on your agenda, divide up the tasks into smaller, more easily achievable goals: read a chapter of a book and make notes, write the essay plan, write the introduction, and so on. You could even break it down into numbers of words to be achieved: 100 words at a time, for example. Finding the right learning style for you may help you focus more easily, as battling on with trying to work in a style that doesn't suit you is sure to be counterproductive. We all learn in different ways; some of us prefer to work in total isolation, while others prefer to learn in the company of fellow students; some people learn best from making diagrams and drawings, others from writing things out. Try experimenting with some different learning styles and see whether you can find a better approach to studying – one that will allow you to enjoy what you're doing, retain information better, and focus more easily. Finally, it's worth noting that difficulty concentrating can also arise from working too hard. If you've been working yourself into the ground and not having enough rest, try giving yourself some time off. The chances are that you'll return to your desk feeling refreshed and much better able to concentrate.
4. You have difficulty remembering facts and figures
A common complaint among students at any stage in their education is that it's difficult to remember all the information necessary for answering exam questions effectively. This is difficult enough when you're only studying one subject, as at university, but when you're studying numerous subjects, as at GCSE and A-level, remembering all the facts and figures from each of your subjects can seem a monumental task. Learning things properly in the first place will help your recollection come exam time, but if you really struggle to retain the necessary information, learning to utilise a few memory aids may help.
5. You don't enjoy the subject you're studying
At some stage in your education, it's inevitable that you'll encounter a subject that you don't like. Whether it's because you simply find it boring, or you feel you're no good at it, or it seems a pointless subject that you won't have any use for long-term, or you have an active hatred for it, such a dislike can have a big impact on your success in this subject. Not liking the teacher of this subject, or having an uninspiring teacher, can also lead to a dislike of the subject itself. A change of mindset will be necessary to overcome this problem. You need to be able to see the bigger picture, and how that problem subject fits into it. For a start, you don't want a bad grade on your UCAS form that you'll have to explain; you'll need good marks across the board if you're to get into the top universities. Keeping this longer-term goal in mind may help, but more immediate inspiration may be found from contemplating why we we study this subject. It's on the curriculum for a reason, so think about what the skills are that you learn from this subject that can usefully be applied elsewhere, even if the actual knowledge itself may not be relevant to your career aims. Thinking about the importance of studying the subject, and of a good general knowledge , may help spur you on. If you dislike the subject because you feel you're not very good at it – perhaps a bad grade has put you off? – the answer may lie in becoming more confident in this subject. You could devote a bit more time to getting better at it and you might find that you start enjoying it more. You'll find more advice on mastering subjects you dislike in our article on how to tackle your nightmare subjects .
6. You lack the right resources
This is arguably the easiest problem on this list to fix. Academic success relies on having access to the right resources, whether that's the necessary books, equipment, a teacher to talk to, or anything else you need to learn effectively. If it's books you need, ask your teacher to recommend some, so that you don't inadvertently take your learning in the wrong direction. Equipment – such as a new laptop, stationery and so on – will be a matter to discuss with your parents. If there's a compelling argument for investing in new equipment (such as a new laptop, or an iPad), speak to your parents about it and present your case. If you can convince them that these things will aid your studying, you're in with a chance of persuading them. You could also consider the option of a UK summer school.
7. You struggle with time management
Studying at any level requires good time management, and if you find yourself struggling to meet deadlines, or you feel overwhelmed with work, or you frequently end up having to stay up late into the night to finish off a piece of homework, this is a sign that you need to work on your time management skills. This means becoming more organised, keeping a list of what needs to be done and by when, and getting started on homework as soon as you're set it, rather than putting it off. It also means being more disciplined with your routine: getting up earlier, planning out your day, and making maximum productive use of the time you allocate to each of your subjects. You'll find lots more time management and general productivity tips here . A final note that may be of use: many of the problems we've discussed in this article can be overcome by getting into the right mindset. A positive mental attitude will go a long way towards helping you get back on track, whatever study problems you're experiencing; here are ten ways of thinking to boost your studies for starters. If you're stuck in a studying rut, take a little time out, clear your head and adjust your way of thinking about your studies. It will work wonders.
Image credits: banner ; alarm ; chocolate ; cat ; walk ; books ; piano ; clock .
Leave a Reply Cancel reply
Your email address will not be published. Required fields are marked *
Save my name, email, and website in this browser for the next time I comment.
The Magazine
City Journal
Contributors
Manhattan Institute
Email Alerts
Our School Problem and Its Solutions
Education is more crucial than ever in today's knowledge-based economy, yet the public schools languish in mediocrity or failure. We can fix them through competition and tougher standards.
W hen those of us of a certain age lament the loss of public education's good old days, we forget—or perhaps never knew—that when we were in school, there were large numbers of youngsters who dropped out and went to work. We didn't think of them as dropouts. They had no trouble finding jobs: there was plenty of work for semiskilled, even unskilled, workers. Today, however, as those jobs have been exported to other countries and as the U.S. knowledge economy produces proportionally less employment for those who lack a sound education, students who leave school without skills have meager prospects. Unlike in the past, today we have to educate virtually everyone for higher education or for the modern workplace. And because the demands we place on our school system are greater than in the past, the challenge of improving public education is more acute than ever before, too.
But the schools are not meeting today's challenge, as numerous studies make clear—and this despite the fact that in the past generation we have significantly increased the resources available for education. In their recent book, Getting Ahead , Isabel V. Sawhill and Daniel P. McMurrer of the Urban Institute estimate that per-pupil expenditures increased by 83 percent between 1970 and 1994; that student-teacher ratios dropped by 22 percent; that the percentage of teachers with a master's degree almost doubled—but that these hefty increases in inputs produced very little gain in student performance. High school graduation rates were stagnant during these years, and the United States—which used to lead the world—now ranks last among developed nations on this measure. Student scores during the same period hardly budged. On the federally funded National Assessment of Educational Progress in mathematics, science, and reading, for example, scores have been mainly flat for the past 25 years, especially for 17-year-old students. And they are flat at an unacceptably low level. As the National Assessment data disclose, the percentage of students unable to meet the minimum standard of their grade ranges from 25 to 40 percent in every grade and every subject. No less worrisome, the gaps between racial groups are disturbingly large; despite some progress in narrowing these gaps, the average performance of 17-year-old black and Hispanic students is on a par with that of 13-year-old white students in every subject.
International assessments provide another unsettling gauge of student performance. Take the most recent—the Third International Mathematics and Science Study—which compared the performance of half a million students in 41 countries at three grade levels. In fourth grade, American students did very well; among eighth-graders, American students were below the international mean in mathematics and just above it in science. But by the end of high school, American 12th-graders performed very poorly, outscoring only those in Cyprus and South Africa.
When these math and science scores came out, many educators showed no interest in learning why American students seem to do worse as they get older. Instead, they attacked the test. Some claimed that the results were meaningless—at least for seniors—because our schools value creativity, as if low scores were a precondition for high creativity. Critics claimed that the results were invalid because the United States educates almost everyone while other countries educate only their elites. This excuse was untrue: most countries in the study had secondary enrollment rates similar to ours, and the students tested were a representative sample, not an academic elite.
Scholastic Aptitude Test scores, which measure the verbal and mathematical skills of college-bound students, reached a high point in the mid-1960s and then began to plummet. The good news is that the math scores have bounced back, almost to their mid-sixties level. The bad news is that the verbal scores fell to a low point in 1980 and have never recovered. Many people concluded that the scores had fallen because the college-going population was growing more diverse and less selective. Accordingly, in 1994, the College Board decided to "recenter" the SAT, converting the average scores at that time into the new norm. So today the College Board reports that the average verbal score is 505, but on the original scale it is still only 428—near its historical low point. What makes this recentering so maddening is that the facts refute the assumption that today's college-going population can't possibly match the performance of the test-takers of the fifties and sixties. After all, today's diverse students have posted SAT math scores that nearly reach the original high point of 1964, even though verbal scores remain in the cellar.
Urban schools, in particular, seem trapped in a spiral of poor educational performance. They have 24 percent of all U.S. public school students, 35 percent of all students who are poor, and 43 percent of minority students. A massive survey of urban education released last year by the respected publication, Education Week , concluded that "most fourth-graders who live in U.S. cities can't read and understand a simple children's book, and most eighth-graders can't use arithmetic to solve a practical problem." Slightly more than half of big-city students are unable to complete high school in the customary four years, and many of those who do eventually graduate are ill prepared for either higher education or the workplace.
In New York City, only 48 percent of the students who start high school graduate four years later. Only about one out of every five New York City high school graduates earns a Regents diploma—which is reason to worry about what will happen over the next few years as the state stiffens graduation requirements and requires all students to pass Regents exams. Unless radical change occurs in the way students are prepared, some neighborhoods will have very few high school graduates.
Public Agenda, a nonpartisan research organization, recently surveyed 450 employers in New York City for the New York City Partnership and Chamber of Commerce and found massive dissatisfaction with the poor preparation of students. Fully 86 percent of the bosses reported their belief that a city high school diploma is "no guarantee that the typical student has learned the basics." Only 7 percent believe that students coming from the city's public schools have the skills they need to succeed in the world of work. Employers especially fretted over students' lack of the most basic skills, citing their poor grammar, spelling, and math, their inability to write clearly or speak English well, and their poor work habits, including disorganization and lateness. Most employers think that the school system does a poor job of managing its resources, and nearly 90 percent agree that the system suffers from "too much bureaucracy." Some 95 percent believe that the system needs fundamental change, and one-third go so far as to say that it needs to be "completely rebuilt." Employers stand ready to help the schools; but in return they want higher standards, reduced bureaucracy, and accountability from them.
T he glaring need for remedial education on college campuses is another sign that students are graduating from high school with weak skills. At some branches of the City University of New York, as is notorious, a majority of first-year students fail to pass all three placement tests in reading, writing, and mathematics. But this is not just a New York City problem or even just a big-city problem. Nationally, about 30 percent of all first-time freshmen have to take a remedial course in basic academic skills.
At California State University, which accepts students only from the top third of their high school graduating class, 47 percent of entering freshmen require remediation in English, and 54 percent need catch-up courses in math. At the University of California, which lets in only students from the top eighth of the entire state's high school graduates, 37 percent of entering freshmen fail the university's writing test and must take a course known as "bonehead English." In Texas, 54 percent of entering freshmen in the state university are required to take the more emolliently named—but just as remedial—"developmental education."
Clearly, some students—recent immigrants or adults who have been out of school for several years and have returned—will need extra help to participate in higher education. But it is also clear that many young people are completing high school without getting a high school education. For everyone involved, it would be far better to get it right the first time.
G iven the ever more crucial need for a strong public school system, along with the mounting evidence of the education system's failure to respond, the clamor to change education to make it more effective for all students is intensifying. The changes needed—and some of them already are starting to happen—are of two kinds, and they complement and reinforce each other.
First, public education needs standards. Teachers should demonstrate that they know the material they are expected to teach. Every state should have good entry tests for teachers, based on the state's academic standards, not just on the ability to pass tests about pedagogy rather than subject matter. The failure of 59 percent of would-be teachers on a required test in Massachusetts sent a shock wave across the nation. Those states that lack such tests have no idea if their teachers measure up any better.
Public authorities should establish standards that are clear, measurable, and non-politicized for pupils as well as for teachers. Students should know in advance what they are expected to learn in each subject and grade. They should know that what they are taught will be tested and that if they study for the test, they will do better than if they do not. They should know that they will not be graded on a curve but according to whether they have mastered what was expected of them.
For the past few years, encouraged by federal funding, nearly every state has been trying to write academic standards, since—sadly—many states had no standards of their own at all. In the past, the state governments left the standard-setting to the local districts, and the local districts left it to the textbook publishers and the mass-market test publishers to decide what their standards would be. So we had de facto national standards and still do; but for most students, they are undemanding.
Yet the standards that many states have recently adopted are no less anemic, sometimes even downright empty. Often, the people charged with writing standards can't bring themselves to prescribe what children should learn, so accustomed are they to leaving these decisions to someone else. They shrink from saying that there are some skills and knowledge that all American students need: they really don't want to shoulder the responsibility. In the end, instead of writing standards, state officials offer vague generalities that give no guidance to teachers and students and that can't be tested. So teachers end up left to their own devices in deciding what to teach.
In contrast, nations like Japan have clear and comprehensible standards. Teachers know what is expected of them; so do students and their parents. Everyone understands the goals of each grade, and each year builds on the work of the previous year. Teachers can collaborate with one another, helping prepare good lessons, because they have common goals. They can figure out how to get the big ideas across to their students, because their job is to be good teachers, not curriculum writers.
Painful as it is for most state education departments to come to grips with standards, they are beginning to do so, however slowly or reluctantly. But a few—notably, California, Massachusetts, Texas, and Virginia—have developed real standards that can serve as a lever for those states to raise achievement and help children make progress each year.
O ne reason states are making this effort is the enormous support for standards among students, teachers, parents, and the general public, as a revealing series of polls by Public Agenda shows. About the only group genuinely dubious about standards is . . . education professors. Students say to the pollsters, "If you expect more of us, we will learn more." Parents of every racial and ethnic group say, "We want higher standards and higher achievement in our children's schools." More than eight out of 10 parents want schools to "push students to study hard and to excel academically."
As part of the push for standards, poll respondents say they reject social promotion. Four out of five parents—and three out of four teenagers—say that schools should "promote kids to the next grade only after they show they have learned what they were supposed to." After all, social promotion—promoting students who have not mastered the work of their grade—is no favor to kids, even though some educators defend it as compassionate, on the grounds that holding a kid back damages his self-esteem. These educators don't consider how much more damage it does to a student to be advanced to a grade where he can't understand what is going on or keep up with his classmates. Several high school principals have told me about students who enter ninth grade with fourth-grade reading skills: they can't read their assignments, they fall further and further behind, and they are prime candidates for dropping out. As one principal said to me, "It should be a felony to promote a student to high school who never learned to read, write, or do basic computation." The way to think about social promotion is by analogy to swimming lessons: if the student is sent to a deeper part of the pool as he gets older, so he can be with the older kids, regardless of whether he can swim, at a certain point, the water will be over his head and he will drown.
Today, for the first time in many years, school districts around the nation are putting a halt to social promotion, and New York chancellor Rudy Crew has promised to eliminate social promotion in New York City's schools in the year 2000. This means that schools will now have to find strategies to teach the kids who haven't learned. But this is far better than promoting them and concealing their failure.
P ublic education needs a second set of changes—changes that center on choice and deregulation. As with the push for standards, these changes also have the backing of a national movement of great consequence for the future of education.
The demand for choice comes from many directions. It comes from parents who don't understand why they can't choose their children's schools, and especially from poor and minority parents who don't see why their children should be compelled to attend schools with terrible performance records. The demand also comes from policy makers and businessmen who believe that competition is an integral part of quality: that without incentives to do a better job, poor performance—sheltered and rewarded by government bureaucracies comfortable with the status quo—will flourish. Already, the choice movement is having a large impact on American education, especially because it converges with efforts to break away from the stultifying, bureaucratic governance that typifies urban public education.
The charter school movement, with its bipartisan support, is one major expression of the push for choice and deregulation. On December 18, 1998, New York became the thirty-fifth state to enact a charter school law. Currently, nearly 1,200 charter schools serve over 250,000 students nationwide.
Charter schools are public schools. They agree to produce results—that is, meet the state's academic standards—in exchange for autonomy. They get a real budget and real decision-making power: they can hire and terminate their staff, for example, or decide how to allocate their resources in the school, or buy their supplies from any vendor they choose. They span the philosophical gamut, from progressive to traditional, but they have in common small class size, a strong sense of mission, and a keen sense of community. If they don't perform, they lose their charter, usually granted by a state agency, to which they are accountable. If they don't attract students, they don't survive. Charter schools may get some start-up financing from the state or the federal government, but their operating budgets depend on enrollment, as public funding follows the students.
The New York charter law will initially permit only 100 charter schools, half of which will receive charters from the State University of New York, and half from the Board of Regents. These schools will receive complete autonomy from their local school board but will be required to administer the same exams as other public schools and meet the same state academic standards. Interestingly, the law specifically permits single-sex charter schools and frees the schools from all rules and regulations except those governing health, safety, and civil rights. Teachers in charter schools with a first-year enrollment under 250 do not have to join the union but may elect to do so. Even if these schools' enrollments exceed 250 in subsequent years, they can remain free of the union.
The other main form of choice is a voucher system, targeted specifically for low-income children, those at greatest risk of failing and dropping out. A voucher is, in effect, a public scholarship, giving eligible children public funding to enable them to attend a non-public school. Two cities, Milwaukee and Cleveland, presently have publicly funded voucher programs for poor kids, and both cities allow children to use these vouchers in sectarian as well as nonsectarian schools. The strongest support for these programs, public opinion polls show, comes from low-income minority parents. While these experiments are too new to say conclusively whether the low-income kids who attend non-public schools in Cleveland and Milwaukee are learning more, studies from different camps agree that parents of children in choice schools are more satisfied than those who remained in regular public schools. Another clear result of the voucher program so far is that the regular public schools are working hard to retain students and compete with the non-public schools.
Similarly, most charter schools are too new to evaluate confidently. Even so, in a recent study of charter schools in Arizona—which with 271 charter schools has the most in operation of any state—Robert Meranto of the University of Virginia concluded that the presence of charter schools actually led to improvements in the regular district schools. The competition they offered stimulated the district schools to innovate, stirring them to increase their use of phonics, to set up magnet schools, to produce more information about performance, to expand their arts programs, extend their hours of operation, and make greater efforts to involve parents. Besides inspiring reforms by the regular schools, another positive effect of charter schools has been to help equalize funding across district lines, since state funding follows the student. This study suggests that charter schools are good not only for the kids and parents who choose them but also are good for teachers who decide where they want to teach and for the regular district schools.
S ome education-policy analysts, like Paul Hill of the University of Washington, think that all public schools should operate with a contract or a charter. Fundamental to good schools, Hill says, is the principle of "subsidiarity"—a concept, borrowed from the Catholic Church, that every action ought to be taken at the level of organization most likely to understand its consequences. In most cases, this concept suggests, power and authority should be lodged at the school site, not with a dominant central organization. A few years ago, in the same spirit, the New York City Partnership proposed that the city should have not a school system but "a system of schools," in which decision making, resources, and accountability would be devolved to individual schools. Devolution, subsidiarity, accountability: these are missing ingredients in urban education. School principals must have the authority to make decisions that count, and they should in turn be held accountable for student performance.
Friedrich A. Hayek explained long ago that centralized "command-and-control" regulation seldom is efficient, because the people at headquarters always have a crucial deficit in information; they never know as much as the many thousands of people who are out in the field. Hayek's analysis applies perfectly to a major problem in education today, where inefficient centralized systems, created a century ago at a time of high enthusiasm for the rule of experts, make uniform rules for every imaginable situation and hire layer upon layer of supervisors, draining initiative and resources away from the principals and teachers who actually deal with the problems of individual children. To the central administration should go responsibility for setting standards and auditing performance; to the schools must go the freedom to be flexible, imaginative, responsive, and responsible.
Certainly the New York City school system is an antique, centralized, command-and-control bureaucracy; it must be considered a classic of its kind, having survived for a century with only minimal changes in its manner of functioning. Ignoring everything that has been learned about modern principles of management, the system tries to manage some 1,100 schools from central headquarters. To improve student performance and to unleash the energy and creativity of the city's educators, the system badly needs structural change. To this end, City Hall should push to break up the Board of Ed's iron control over every detail of school administration, in favor of a "system of schools" proposed some years ago. City officials should promote an array of reforms, from charter schools to allowing schools to be run by contract with organizations like the Edison Project to permitting schools to contract for such services as meals, supplies, and maintenance. The school system should encourage choice for students, competition to achieve higher student performance, and clear standards by which to judge whether students are progressing. As the city introduces these structural changes, it should establish a salary scale for the city's teachers and administrators that closes the gap with nearby suburban districts, with larger increments for improved student performance. The city can't expect to attract or retain talented educators when the pay is non-competitive. Alternatively, public funds should follow the child to the school of his choice, with more funding for those children whose needs are greatest; were this done, schools that recruit poor and disadvantaged youngsters would be awash in funds, with money enough to pay the best salaries and attract the best teachers.
A cross the country, reformers are trying to transform public education, looking for ways to allow choice, set standards, reduce bureaucracy, flatten middle management, and shift decision making to the schools. Current trends suggest that we will have a public sector that includes standards, choice, deregulation, charter schools, and even—if the courts agree—scholarships for poor kids. Public education will not only survive; it will be far stronger.
Change is happening; it cannot be stopped, though, of course, it can be slowed, delayed, and compromised. But eventually, our society must face up to the challenge of educating all children. As Robert Hutchins said, "Perhaps the greatest idea that America has given the world is the idea of education for all. The world is entitled to know whether this idea means that everybody can be educated, or only that everybody must go to school." It is the job of our generation to answer that question in a way that meets our highest ideals as a nation.
Research for this article was supported by the Brunie Fund for New York Journalism.
City Journal is a publication of the Manhattan Institute for Policy Research (MI), a leading free-market think tank. Are you interested in supporting the magazine? As a 501(c)(3) nonprofit, donations in support of MI and City Journal are fully tax-deductible as provided by law (EIN #13-2912529).
Further Reading
Copyright © 2023 Manhattan Institute for Policy Research, Inc. All rights reserved.
Eye on the News
From the Magazine
Books and Culture
Privacy Policy
Terms of Use
EIN #13-2912529