Management Consultant
Finance & Banking Professionals
Project Managers
Marketing Managers
Real Estate Manager
Sales Associates
Architect Services
Software Engineers
Hospitality Industry
Medical Professionals
Digital Marketers
AI Engineer
Cyber Security Expert
Visual Merchandiser
Customer Service
Business Analysts
Energy Analyst
Multimedia Designer
Systems Engineer
Legal Secretary
Sports Agent
Southampton
Wolverhampton
CV Editing Service
Success Stories
Tier 2 Sponsor List
Lidl cover letter example.
Table of Contents
If you have seen a job in which you are looking to apply for with Lidl then it is important to do your research into the company and more specifically the role that Lidl are advertising for and how you feel you could fulfil the role for them.
Lidl has been around since 1930 when they were a German wholesale store. Today they are one of the largest retailers in Europe. Lidl came to the UK in 1994 and today they have over 590 stores.
Lidl operates a friendly customer service with a money back guarantee to their customers. They look for committed employees who want to work to high standards and drive their business forward both in the UK and Internationally.
If you are ready to write your covering letter to Lidl, please see the below example which you can use as a guide. Salutation and closure are crucial, and there are many ways to address a cover letter without a name .
222 Every Road, Any Town, AA1 1BB ___________________________________________________
Mrs Jane Smith ABC Company All Streets Any Town YY1 1ZZ
Dear Sir/Madam,
Application for the role of NAME OF ROLE for which store
I would like to apply for the role of Name of the role to be based at which store which I have seen advertised in which publication and when.
Having looked into your food store, I am very interested in the standards that Lidl upholds to both its customers and staff and I would like to be a part of your growth and driving the business forward.
I come from a customer services background and have had a great deal of training in this area. I feel that I relate well to customers and can deal with many issues arising from customers whilst remaining calm and patient at all times.
I am enthusiastic, eager to learn and keen to do whatever it takes to have a successful retail career with Lidl.
I have enclosed my CV for your consideration. Please do not hesitate to contact me if you have any questions.
Thank you for taking the time to read my application and I look forward to hearing from you.
Yours sincerely
NAME SURNAME
Also, get the best CV writing services .
Frequently Asked Questions
1. How to craft a cover letter for Lidl job?
When you start writing a cover letter for a job at Lidl, some criteria should be included in your letter, such as
Start by researching the company and the specific role you're applying for.
Mention your relevant qualifications and experience, and explain why you're interested in working for Lidl.
Remember to highlight your strengths 
Finally, end your cover letter by expressing your enthusiasm for the opportunity and thanking the hiring manager for their consideration.
2. Who do you address a cover letter to at Lidl?
After your final touch, end your cover letter with a thank gratitude, then address your cover letter to the hiring manager or recruiter responsible for the position you're applying for. You can easily find the job posting on Lidl's website if you are searching for any information.
3. How to make a CV for Lidl?
When you start writing a CV for Lidl, certain things are to be taken into consideration like: –
Start with a clear and concise summary of your skills and experience.
Highlight relevant qualifications or certifications, such as a business degree or retail management experience.
Remember to include your employment history, focusing on positions demonstrating your ability to handle responsibility and work in a fast-paced environment.
At last, customize your CV to the specific role you're applying for by highlighting the skills and experience that are most relevant to that position.
4. What skills are Lidl looking for?
If applying for the Lidl post, Lidl looks for customer-centric, team-oriented candidates who stick to solid work ethics. They also search for a candidate most reliable, adaptable, and resilient to the working culture. They also look for strong communication and organizational skills, attention to detail, and a willingness to learn.
5. How to prepare for Lidl interview?
When you are going to attend the Lidl interview, certain things to be kept in mind like: – 
Research the company and the specific role you're applying for
Be prepared to discuss your relevant experience and skills, and come ready with examples of how you've demonstrated those skills in the past.
 Dress up professionally, arrive on time, and be friendly and engaging throughout the interview.
6. Is it easy to work at Lidl?
Working at Lidl has its challenges, like any job. But most employees doing this job find the most prestigious and rewarding. Lidl is well known for its fast-paced and dynamic working culture, which has tremendous opportunity and growth. 
7. How much does Lidl pay per hour?
Lidl's hourly pay may vary as per the role and position. But as per the. Glassdoor, Lidl pays an average of $15 per hour for store associate positions in the United States.
8. What is the question on Lidl interview?
A few examples include:  
How have you demonstrated customer service, teamwork, and problem-solving skills?
How can you work in this fast-paced and dynamic working environment? 
Interviews always show your keen intreats in working flexible hours. The interviewer may ask why you are interested in opting for this Lidl job.
How useful was this post?
Click on a star to rate it!
Average rating / 5. Vote count:
No votes so far! Be the first to rate this post.
We are sorry that this post was not useful for you!
Let us improve this post!
Tell us how we can improve this post?
Lidl Cover Letter Example - May 2, 2023
British Airways Job Application - July 10, 2022
Virgin Job Application - July 6, 2022
iCover help job seekers fulfil their job aspirations by setting realistic goals and perfect career choices. Our CV writing services shape the candidate's future to get their dream job. We staff industry experts, always eager to boost your confidence to crack interviews.
Excellent 4.9  out of 5
Company Name – BESTWRITING LTD
File no – 14419413
Quick Links
CV Examples
Registration
Careers Advice
Job Interviews
Useful Links
CV Writing Services
Cover Letter Writing Services
Terms & Conditions
Privacy Policy
Cookie Policy
128 City Road, London, United Kingdom, EC1V 2NX
+44 74764 69125, 24/7 customer support.
Privacy Overview
Losing Out On Your Dream Job Due To A Poor CV?
Order a professional cv @ £40.
Write My CV Now!
You have Successfully Subscribed!
careers.lidl.com
Open positions at Lidl US
It is important to us that upon starting a job with Lidl US, you benefit not only from great pay and benefits, but that you are also able to gain the benefits of making global connections and lasting relationships within our company!
Frequently Asked Questions
Have Questions? We have the Answers.
Check out our frequently asked questions for answers to many common questions below.
How can I search and apply for open positions?
This site is updated daily to include available jobs in the US. Use the Job Search button to search for jobs or to view all available jobs.
When submitting your application, please ensure that all details entered are correct. You have the option of uploading a cover letter to express your interest and add to your story that may not be so apparent in your resume.
Who can apply?
That depends on the position for which you are applying. Please check the requirements detailed in the job descriptions.
When applying for a position with us, please outline why you think you would fit the job profile. We are always looking for the best; we want motivated people, who want to shape the future of retail with us.
When should I apply?
Across all areas of our business, we are continuously looking for skilled and driven people to add to our workforce.
Submit your resume, along with a completed online application form detailing your availability, any previous commitments you have, as well as any specific notice period required by your current employer.
What skills and qualifications are necessary to work for Lidl US?
Each role has different criteria in regards to qualifications, skills, and abilities. Please check the detailed job description of the position to which you are applying for more information.
Overall, we want motivated people, who love working in a challenging and fast paced environment. We seek driven people who want to shape the future of retail with us!
I've submitted a Job Application. What is the next step?
Once you have applied, we will send you an e-mail acknowledging that your application has been received.
Our recruiters will then review your information alongside other applicants for the position, in order to select a list of candidates.
Due to the high number of applicants, this review process may take a while. We appreciate your patience during this process!
What is the dress code?
At our Headquarters and our Regional Offices, we like to be professional but comfortable. Business casual is our day to day dress code.
At our Stores and Warehouses, black pants or jeans are the norm. Plus a Lidl t-shirt or polo and jacket to keep you warm on cooler days. To keep you safe while working the store sales floor or warehouse lot, steel toed shoes are a must.
Ready to Join #TeamLidlUS?
Our recruitment process is simple and straightforward. It's also quite competitive. So we thought we'd provide some helpful advice on how to do your best – and really stand out. We can help you to write the perfect resume.
Take a look at our application tips page.
Application Tips
lidlcareers.co.uk
Lidl Careers
International Careers
Current opportunities at Lidl GB
We believe our workforce is amongst the most talented and hard-working in the industry. Everyone here works together to make Lidl GB a success, and in return we do all we can to look after them. We look forward to receiving your application!
Application tips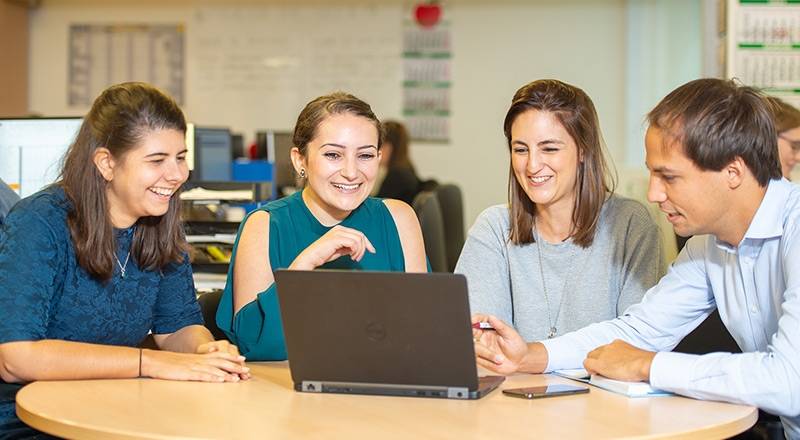 Our recruitment process is simple and straightforward. It's also quite competitive. Follow our simple steps to help you prepare for our interviews, and ensure your CV and covering letter are both professional and persuasive to help you do your best - and really stand out.
Tips for your application
How to prepare.
Remember, an interview is a two-way process. It's an opportunity for you to learn about us and for us to learn about you. To ensure you get the most out of the experience, we've come up with some useful tips that'll help you prepare – and give you that extra bit of confidence on the day.
Re-read the job advert and job profile on our website. Think about how you meet the key competencies we're looking for and any specific examples where you've displayed these qualities.
Know your CV. We'll ask you questions about your CV so make sure you refresh your memory before the interview.
Think about your key skills and strengths. Being confident about what you have to offer will help you to relax and perform well during the interview.
Visit one of our stores. Have a look around, look at what our staff do and think about what it would be like to work for us. Consider the things you might enjoy and the challenges you might face.
Research us. Don't just tell us facts about our business. We want to hear what you find interesting or surprising or impressive about us. We want to know why you'd be good for the job and work well in our team.
Prepare a list of questions. Use the interview to assess if the role is right for you. Think about your aspirations, motivations and future career plans. Don't be afraid to ask questions about any aspect of the role you think is unclear or have concerns about.
Bring notes. Feel free to bring notes with key points or specific work examples you wish to mention. Having them written down may put your mind at ease and allow you to focus and enjoy the interview.
Before you can join, you'll need to attend one/two interviews.
We'll ask you about your skills and experience, and assess how well they match the job you're applying for. We may also ask you some situational questions to see how you would handle certain situations you'd experience on the job. We'll be keen to learn more about you, how you like to work, and what your motivations and aspirations are.
Online application
Before you begin your application, take a moment to consider your strengths. What are the qualities you have that will make us want to hire you? Whatever they are, make sure they're clearly spelled out in your application.
Along with thinking about your strengths, take some time to look at your work experience. What are the different roles you've done in the past, and what skills and knowledge have you gained as a result? How could you apply those skills and knowledge at Lidl?
Once you've completed your application, make sure to proofread it before submitting. Spelling errors and grammatical mistakes won't look great on your application, especially if you're applying for a job that requires attention to detail.
Finally, make sure to attach your CV and, even if it's not required, a covering letter. If done well, they'll give your application a real boost.
How to write a CV
Whatever role you apply for, you should attach a CV to your application. It'll give you another chance to sell yourself, and us a chance to see that you've got the skills and experience we're looking for.
Before attaching your CV though, take a look at it and keep the following advice in mind:
What aspects of your experience show that you'd be good for the job? This could involve work experience, education, training, projects, sporting activities, hobbies, voluntary activities, awards or achievements. Make sure these points come across clearly on your CV.
We've built our success on simplicity, efficiency, hard work and determination. When we look at your CV, we'll be looking for ways in which you demonstrate these qualities.
We're passionate about providing outstanding service and quality. If you are too, make sure it shows on your CV.
Check that your CV is well-structured and the layout easy to follow. You may have just the experience we're looking for, but if it's not clear on your CV, we won't know!
Finally, if you're applying for a management role, show us that you have what it takes to be a great leader. We want to know that you can motivate and inspire others and lead a team to success. If your CV proves that you can, your application will be off to a great start.
How to write a cover letter
Just as important as your CV, if not more important, is your covering letter. This is your opportunity to tell us more about yourself. What are your motivations and aspirations? Why are you interested in joining our team? Expand on what your CV says and provide real examples of your skills and experience.
As you write your covering letter, here are some pointers to keep in mind:
First impressions are crucial, so make the first few lines of your letter count.
Keep your covering letter to one page, no longer.
Be clear about which job you're applying for, how you found out about it and why you applied.
Check for typos and spelling errors – attention to detail is essential in nearly all of our roles.
Show us that you're really interested in the role you're applying for and in working for Lidl.
Work out the key competencies you'll need for the role, then use real examples to illustrate how you'd be the perfect fit.
Let us know roughly when you're available for interviews and, if successful, when you could start the job.
Finally, end on a positive note, leaving us intrigued and eager to find out more!
Sample cover letter for Full Time position at lidl
Sales assistant.
Dear Management Staff,
I'm interested in the Genius position at the Apple Store in Shadyside where I can apply and further enhance my knowledge and technological skills. Visiting the Apple store led my interest in working there not only because I've always been computer savvy, but I've been thoroughly impressed with the service. Being greeted at the entrance, noticing how effective the methods are of controlling customer traffic in a friendly manner was remarkable. I know I am the most qualified candidate for the Genius position due to my technological and interpersonal skills.
Given my past experiences in interacting with the public as well as the technological field, I am an ideal candidate for the Genius position at Apple. I've gained a lot of experience with computers in the past throughout high school and college. In my first year of high school I built my own desktop computer. I taught basic robotics and programming for three years working for CMU's National Robotics Engineering Consortium (NREC). Throughout my college career I've been maintaining my previous laptop (IBM) for five years, which allowed me to brush up on my technical skills. Working at Antiochian Village camp in the summer has expanded my interpersonal skills by interacting with the public and facilitating extensive conflict resolutions. It's also a natural habit of mine to seek out helping others. I love assisting people, and I think that after observing staff at the Apple retailers in action, I want to do the same thing.
I would like the opportunity to meet and learn more about Apple's job opportunities and how my skills align with the Genius position. I look forward to hearing from you. Thank you for your consideration.
Elie Mansour
Side Hustles
Power Players
Young Success
Save and Invest
Become Debt-Free
Land the Job
Closing the Gap
Science of Success
Pop Culture and Media
Psychology and Relationships
Health and Wellness
Real Estate
Most Popular
Related Stories
Land the Job How to get recommendations for your   LinkedIn profile, career experts say
Work This common resume tip is   'overrated,' says hiring expert
Work The quick fix to improve your resume in   5 minutes, says hiring expert
Land the Job Mention your weaknesses in a job interview,   says CEO who's raised $280 million
Land the Job 'The most kick-ass cover letter' the Emmys   CEO has ever seen—how to replicate it
Wharton psychologist Adam Grant's tip for an 'amazing' cover letter: Admit if you are 'not quite the fit'
Finding the perfect job is tough and it can be a disappointment to realize that you might not have all the requirements down. But you don't have to check off every single box to land the perfect job, you just need to convince the hiring managers that you are determined to succeed in it.
Wharton organizational psychologist Adam Grant recently told CNBC's "Squawk Box" about an 'amazing' cover letter he read a few years ago, where the applicant did not have all the qualifications listed. Instead of ignoring her weaknesses, she addressed the elephant in the room by admitting that she was "not quite the fit."
"I am not the candidate you are looking for. I don't have the years of experience and I don't have these skills," Grant said the cover letter read. "What I do have though is a determination to learn. If you hire me, I will prove that I am worth it."
Grant loved how she was honest about her lack of qualifications but was also confidently highlighting her ability to make up for them.
"There are ways you can signal both confidence and humility," Grant said. "She got the job [after that cover letter] and she crushed it."
Grant is not the only person who thinks that qualifications are not the end-all-be-all of cover letters. In a 2020 interview with CNBC Make It, ZipRecruiter CEO Ian Siegel said that the only three things that matter in cover letters are to "show enthusiasm, show you've done research and show you want to come in there and make a contribution."
Psychologist Art Markman goes a step further and says that you should always apply for jobs where you do not meet all of the qualifications. "If you're completely qualified for the job you apply for, you aimed too low," Markman wrote in a 2019 article for Harvard Business Review.
Getting the job without checking off all the boxes is not a far-fetched goal. In July 2023, Olympic swimmer Nic Fink told CNBC Make it his top three tips on how he managed to get a job as an engineer despite having no work experience outside of a pool.
Echoing Grant's sentiments, Fink said that he was 'completely honest' about his pitfalls in the application process, instead of trying to downplay them. He also focused on highlighting the 'intangible skills' he learned from his existing experiences that could be translated to the position he was applying for.
Many companies are starting to emphasize the importance of soft skills in hiring processes, which are rarely industry specific and can be developed in a wide-range of experiences. Some of the most in-demand soft skills like time management and critical thinking can be developed in non-position-specific experiences that you can instead demonstrate in your cover letter.
DON'T MISS: Want to be smarter and more successful with your money, work & life?  Sign up for our new newsletter!
Get CNBC's free Warren Buffett Guide to Investing , which distills the billionaire's No. 1 best piece of advice for regular investors, do's and don'ts, and three key investing principles into a clear and simple guidebook.
Allene W. Leflore
Hire experienced tutors to satisfy your "write essay for me" requests.
Enjoy free originality reports, 24/7 support, and unlimited edits for 30 days after completion.
Jam Operasional (09.00-17.00)
+62 813-1717-0136 (Corporate)                                      +62 812-4458-4482 (Recruitment)
What people are saying
Living on Campus
Housing & Residence Life
Residential Communities
Off-Campus Students
Transportation
Accessibility
CA BPPE information
CA BPPE website
Campus Safety
CARES Act HEERF reporting
Code of Ethics
Consumer Information Guide
Equal Employment Opportunities
Regulatory information
Student Complaint Process
Supplier opportunities
Title IX information
Harmonizing to Schwartz ( 2008 ), "Teaching is a dynamic dealing between head, stuffs, results and ends. Teachers teach ; scholars learn - all within the context of a complex.
How can I be sure you will write my paper, and it is not a scam?
Viola V. Madsen
How to Get the Best Essay Writing Service
Original Drafts
Order number.
Customer Reviews
"Essay - The Challenges of Black Students..."
Customer Reviews
Our Service Is Kept Secret
We are here to help you with essays and not to expose your identity. Your anonymity is our priority as we know it is yours. No personal data is collected on our service and no third parties can snoop through your info. All our communication is encrypted and stays between you and your writer. You receive your work via email so no one will have access to it except you. We also use encrypted payment systems with secure gateways for extra security.
Read what our clients have to say about our writing essay services!
Customer Reviews
Will I get caught if I buy an essay?
The most popular question from clients and people on the forums is how not to get caught up in the fact that you bought an essay, and did not write it yourself. Students are very afraid that they will be exposed and expelled from the university or they will simply lose their money, because they will have to redo the work themselves.
If you've chosen a good online research and essay writing service, then you don't have to worry. The writers from the firm conduct their own exploratory research, add scientific facts and back it up with the personal knowledge. None of them copy information from the Internet or steal ready-made articles. Even if this is not enough for the client, he can personally go to the anti-plagiarism website and check the finished document. Of course, the staff of the sites themselves carry out such checks, but no one can forbid you to make sure of the uniqueness of the article for yourself.
Thanks to the privacy policy on web platforms, no one will disclose your personal data and transfer to third parties. You are completely safe from start to finish.