10 decorating mistakes & how to fix them
Free worksop, she holds dearly, the journal, decorating academy, behind the scenes, easy paper book covers.
Usually, I keep my vintage/ decorative books on my shelves and put the non-matching books aside. But, sometimes when I want to leave my everyday books out, I will transform them using paper book covers.
You probably made these when you were in school, back in the day. If so, you will know how quick and easy these are. And you didn't even know you were into DIY in those days!
The possibilities are endless and it really only takes a few minutes to make a paper book cover. They look especially beautiful with a whole row of books.
Pinterest is loaded with great inspiration for paper book covers!
So, don't let essential books derail you from achieving the specific look you are going for in your decorating. Just make them work by giving them a quick makeover!
* This post contains an affiliate link *
I saved my packing paper from a recent order, but brown paper grocery bags work great, too.
Scotch Tape
These ones are currently 50%!!!
First, cut the paper to a size a few inches larger than the open book, if it isn't already.
Then, fold the top and bottom edges up to be the same length as the book.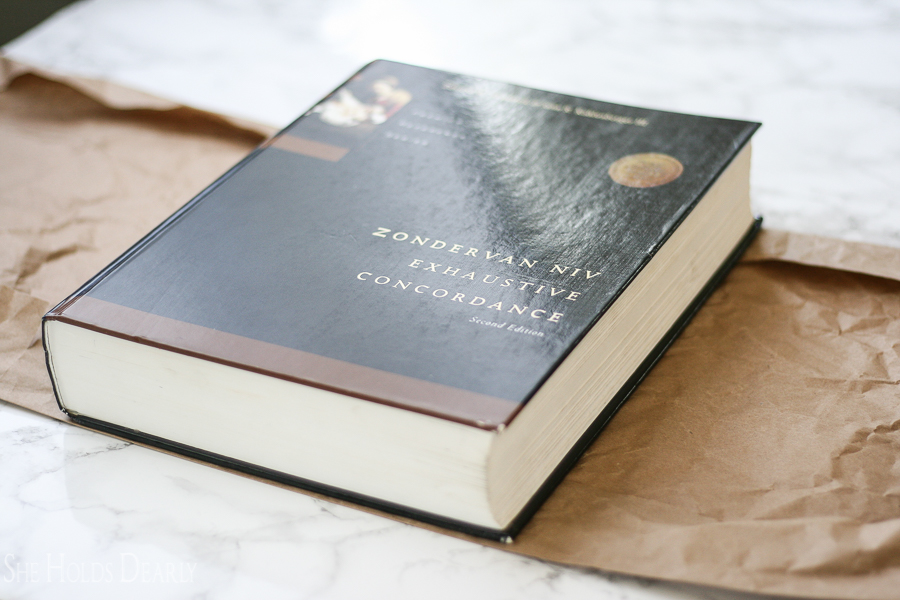 Next, fold the sides in to be the same width as the book and tuck the front and back covers into the paper cover.
Tape on top and bottom to hold the side flaps in place.
Lightly draw a line with the pencil and ruler on the spine of the book where you want the new title to be stamped.
Finally, stamp in the new title, using the alphabet rubber stamps and erase the pencil line.
Maybe you can say I go a little overboard with details in my decorating. It's been said before.
But, the magic really happens when you can get all the little details to line up.
Details like paper book covers!
Related Posts
Simple Clay Herb Labels
Farmhouse Drop Cloth Curtains
Don't forget to grab your FREE Decluttering Printable before you go by clicking here !
Pin this Easy Paper Book Covers Tutorial for Later : SaveSave
Handcrafted
Second hand, seasonal decor, design lessons.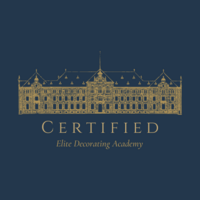 The Elite Decorating academy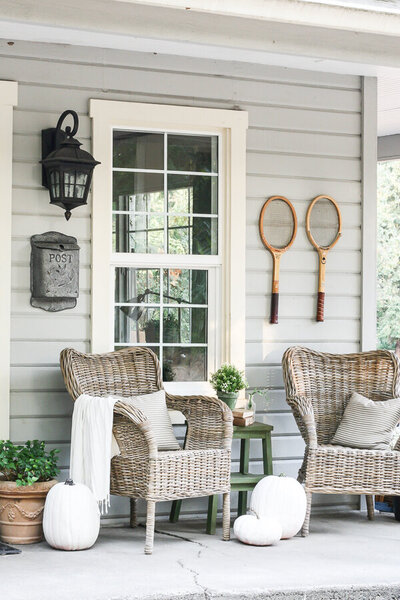 My FarmHouse Tour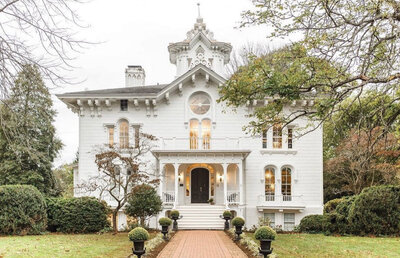 The Bespoke Design Retreat
© she holds dearly 2023, design by coast & bloom, farmhouse tour, elite decorating academy.

Good Things Come to Those who Subscribe
Design retreats. PRINT Magazine
"Paper Alchemist" Bel Mills on the Magic of Making Books by Hand
Click to share on Facebook (Opens in new window)
Click to share on Twitter (Opens in new window)
Copy this page's address to your clipboard Link copied to clipboard
In college, I took a life-changing class called The Art of the Book, an intensive workshop held in the basement of my university's oldest library where we learned how to make books by hand. I'd always had an affinity for handcraft and beautiful handheld objects, and book arts proved to be the ultimate expression of that sort of limitless, analog art.
Despite the rapid digitization of pretty much everything, the book arts community is small but mighty. In an increasingly virtual, screen-obsessed world, there's an equal and opposite thirst for the tangible. Art forms like book arts serve as a refreshing reminder that we are, in fact, real; that we can make real things that we can touch, that take up space. In the face of AI, Web3, the Metaverse, NFTs and whatever other acronym we need to learn next, we can still make something magnificent with a found piece of paper and glue.
I'm not alone in this romantic outlook on the power of book arts. Virginia-based book artist and teacher Bel Mills is right there with me, running an upcycled book arts studio out of her home called Scrap Paper Circus . Since 2016, Mills has been making bespoke, one-of-a-kind books and journals out of salvaged paper and using online workshops to teach students how to do the same.
Naturally, I was immediately captivated by Mills's mission when I came upon her work, so I reached out to learn more.
View this post on Instagram A post shared by Bel Mills / Scrap Paper Circus (@scrap_paper_circus)
On your website, you say you started taking book arts classes at your local university in 2015, but what inspired you to start taking those classes in the first place?
Sometimes I lose track of the reason I start doing something, especially if it's different from the reason I keep doing it. But I happen to recall when I took my first book arts class in 2015, I wanted to write a children's book. I wanted to create a book about fine art for children and I wanted to illustrate and design the structure of the book myself. (And I did, in fact, create my 3D children's book about art as the final project for that class). But my reason for making books changed during the class. Since this was a college-level class, we learned about the history of book arts. That's when I was exposed to the ingenious book designs of artist Hedi Kyle, as well the Fluxus Artists of the 1960s and 70s, who liked to use inexpensive found materials like envelopes and photocopies in their artist books. Their work is what really hooked me and led me down the path I'm on today.
What is it about upcycling and using found paper that you find so inspiring as an artist?
There's a kind of creativity with upcycling that absolutely thrills me. It isn't just about being thrifty and resourceful— that's part of it, but it's also about imagination and possibility and adventure. Upcycling is seeing things not just as they are, but as they could be. There is so much freedom and joy in that— in taking an item that was meant to be thrown away and reimagining it as something permanent and beautiful. It's like magic, like paper alchemy.
Upcycling also reverses the design process in a way I find very satisfying. Instead of imagining a book, and then buying materials at the store, I start with the materials I already have—envelopes, file folders and cardboard boxes—and imagine what sort of book they could become. I get to figure out how to leverage their inherent qualities for maximum effect. Though I'm constrained in some ways by the materials, I'm also free to use them in a way the manufacturer never intended, which is liberating and inventive and fun.
On a more practical side, upcycled book arts is more affordable, more environmental, more sustainable, and it allows you to experiment and take risks in a way you probably wouldn't with expensive, purchased papers.
From where do you source most of your found materials?
Most of my favorite materials show up, free of charge, in the natural course of my life as a suburban wife and mother of two teenage boys. These include cereal boxes, business reply envelopes, paper bags, unused notebook paper, and so on. I offer a free guide illustrating how I incorporate 17 household paper items into my books.
My second source for paper is Goodwill or other second-hand stores, but I don't refuse to buy new papers or materials if a project requires it. If I develop a book structure using a certain envelope and then I run out of it, I won't hesitate to purchase more if they're not available second-hand. I don't believe materials have to be "found" to qualify as upcycled. Anytime I purchase a single-use paper product and incorporate it into a book, it removes that paper from the waste stream, which is where it would have gone eventually had anyone else bought it.
What is your studio set-up like?
My studio occupies half of our basement in Northern Virginia. It's a finished space with ivory walls, beige industrial carpet, and a large standing desk. I also have loads of shelves and drawers units. On one side of my work table are bookcases filled with books. Some of these are my reference books about bookbinding, but most are old books I take apart and use in my work. On the other side of my table are metal supply shelves. They are loaded with cardboard boxes and plastic tubs, all sporting labels describing their contents: "cereal boxes," "ephemera" "old office supplies," "paper punches," etc.
I also have two typewriters (one of them an electric Smith Corona I used to complete my college applications back in 1991), also a sewing machine (which I bought 20 years ago when I was a quilter), a guillotine paper cutter, and a book press. Oh, also a treadmill!
What's your favorite part about teaching your upcycling book arts classes?
There are two main things I love about teaching upcycled book arts. One is being able to share that moment when a student's book comes together for the first time. The moment when the pages meet the cover, and they're holding an actual book that they made themselves in their hands. Because if you are a book lover, making your own book feels like a superpower, and I love being a part of that.
The second thing is just being able to spend time with a community of upcyclers— whether seasoned or aspiring. In the regular course of my life, I don't come across many people who understand or appreciate what I do. So having a room— or a Zoom screen— populated by my people is a great feeling.
In a time when so much art and design is digital and virtual, do you find more people rebelling against this and gravitating back toward the handmade, old-world trades, and tangible handcraft practices like book arts?
Yes, I think this is true, especially for those of use who are sensitive. Sensitive people, being attuned to all things sensory, have a particular appreciation for the tactile and the real. And I do think the more two-dimensional and digital the world becomes, the more that sensitive people will gravitate toward the analog and the handmade.
On the other hand, I can tell you that my son, Isaac, a young computer whiz, is sincerely befuddled by my preference for physical objects over digital replacements. But as a sensitive person, I connect to things I can touch in a way I cannot connect to an image on a screen, and that will never change. I will never truly love a book I read on my Kindle. In order to really have a deep relationship with a book, I have to hold it.
More like this
5 Favorites: Design-Worthy Book Covers
@remodelista?utm source=remodelista&utm medium=follow&utm campaign=tools 110
Remodelista 111
Remodelista 112
Remodelista 113
Remodelista 114
Newsletters 115
Start typing to search...
Would you cover your book collection in white paper and hand letter the titles on the spines? If we had the time, we probably would (yes, we are that fanatical). Here are five ideas for turning your book collection into a design statement:
Above: In her Paris apartment, A+B Kasha designer Ida Cederlöf covered her books in white paper and wrote the titles by hand; photo via Design Sponge .
Above: A stack of books covered in gold paper; via Katrin Schake .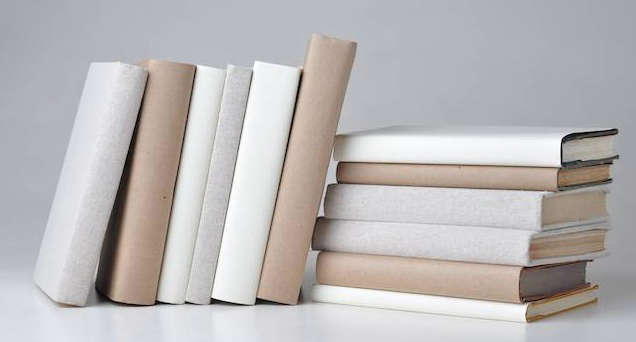 Above: A selection of books covered in linen and Kraft paper from Juniper Books .
Above: A set of three gray Wax Paper Book Covers is $10.65 at Rakuten Global Market.
Above: Custom covered books by Paislee Press .
Product summary  
Wax Paper Book Cover
Explore deeper into these areas.
Design Sleuth: Can You ID This Lamp?
London's most beautiful bookstore, have a question or comment about this post, related stories.
Well-Designed Dinnerware for Everyday Use: 5 Favorites from the Editors
5 Favorites: Artfully Embellished Paper Globe Lanterns
Floating on a Breeze: 8 Wavy Woven Hanging Lights for Summer
Remodelista.
Order our new book Remodelista: The Low-Impact Home ⬇️
Join the Remodelista Family of Websites
Become a member at no charge.
When you register as a free Member of the Remodelista family of websites (Remodelista, Gardenista, and The Organized Home), you gain access to all current posts plus 10 archived posts per month, our internal bookmarking tool, and the community bulletin board.
Member benefits include:
Access to all posts published in the past year
Access 10 archived posts (older than one year) per month on each site
Use of our internal bookmark tool, so you can save products, posts, and other pages for quick reference
Access to our community bulletin board so you can ask and answer design-related questions
Unlimited access to the Product Catalogs, Design Travel sources, and Architect & Designer Directory listings
Choose from our ten newsletters to keep up with the latest on the sites
Or Subscribe for Maximum Value!
For $5/month ($59.99 paid annually) you'll enjoy unlimited, ad-free access to Remodelista, Gardenista, and The Organized Home and all the benefits of Membership.
Subscriber benefits include:
Unlimited access to all three sites
Ad-free browsing environment
Unrestricted access to 30,000+ archived posts
Receive the full-text daily newsletters
All features that Members have access to
Annual subscribers pay 50% off the monthly subscription price of $9.99
Subscribe to the Remodelista family of websites
Sorry as a registered member you get 10 free posts from our archive (posts more than a year old) every 30 days. you have reached your limit for this 30-day period. if you would like to access unlimited posts from the archive (ad free, too), become a subscriber today, and keep reading as many articles as you want., full access individual subscription.
Benefits include:
Unlimited access to Remodelista, Gardenista, and The Organized Home sites
Annual subscribers pay just 50% off the monthly subscription price of $9.99
Sorry! You have reached your limit of three (3) free posts from our archive every 30 days. You can increase this to 10 posts by joining as a free Member, or read unlimited posts with no ads by becoming a paid Subscriber.
Login to your account, lost your password, create your account.
Already have an account?
No worries, we will email you reset instructions!
Already have password reset code?
Reset your password?
You should receive an email with your password reset code - please enter it below, along with your new password.
Manage Newsletters
Stay current with the latest posts from Remodelista each day – in their entirety.
Stay current with the latest posts from Gardenista each day – in their entirety.
Get excerpts of the latest content delivered each morning.
Get excerpts of the latest Gardenista content delivered each morning.
Twice-a-week notices of our latest tips and inspiration to improve your home organization and storage strategies.
Our Monday digest of helpful ideas and inspiration to improve your dream kitchen or bath.
Ideas to update and improve your outdoor space with hardscaping elements. Delivered Mondays.
A Wednesday round-up of our favorite new products for the home
Never miss a fabulous garden or ideas on how to design your own. Delivered Wednesdays.
Remodeling and renovation tips and ideas for projects big and small. Delivered Fridays.
Our Friday guides to making each plant look its best in your garden.
Shops, hotels, restaurants and points of interest for the home and garden obsessed on the go. Delivered Saturdays.
Congratulations on becoming a Subscriber to Remodelista, Gardenista and The Organized Home! You now have access to many great features across the sites:
Receive any of the newsletters, including the the full-text daily Remodelista and Gardenista newsletters
Congratulations on joining as a free Member of Remodelista, Gardenista and The Organized Home! You now have access to many great features across the sites:
If at any time you want to become a Subscriber and enjoy unlimited, ad-free access to all our content, just go to the My Account link and choose Subscribe.
Edit Email Edit Email
Manage Subscription Manage Subscription
Subscribe Subscribe
Change Plan Change Plan
Edit Email Manage Newsletters
Bookmark Bookmarks
Log Out Logout