Home » Latest from the Blog » Typing Jobs » Best 40 Online Typing Jobs from Home for Beginners & Pros
Best 40 Online Typing Jobs from Home for Beginners & Pros
There are various online typing jobs which can be done that does not require a phone   as a primary tool for getting the work done. This is a common question I've received on   Facebook  where I most times recommend home-based typing jobs.
In this post, I will cover the different types of work at home typing jobs and places to find work. Please note that the pay will vary for each company.
The EASIEST Ways To Earn Extra Cash Online...
Branded Surveys - Get paid instantly by answering simple questions. Join now!
Survey Junkie - Earn $20 fast for taking surveys & testing new products. Join now!
PaidViewpoint - Take quick easy surveys! I've personally earned over $6,559 THIS YEAR! Pays fast via Paypal. Join Today!
National Consumer Panel - Get paid to test free products! Join Now .
Flexjobs.com is another place to find legitimate work from home typing jobs. They have an A+ rating with the Better Business Bureau. Learn more by reading my full FlexJobs review . 
Data Entry Typing Jobs
Data entry is one of the most popular  non-phone work at home  typing jobs which requires very little skill to get done. Having an eye for detail is one of the most important requirements here. You have some sort of control over earnings and can  earn as much as $15 per hour  depending on how much work you are able to complete.
Here are some platforms where you can find data entry jobs.
Amazon's Mechanical Turk – Read Review
Clickworker  
Smart Locating  
SpeechPad – Read Review
Transcription for Everyone  
General Transcription
Transcription  services are huge today. They basically involve you making a written or printed version of a video or audio file. For general transcriptions, all you need to really get started are great headphones, rapt listening and some time on your hands. With this, you are on your way to making some extra income.
1-888-TypeItUp  
3Play Media  
Babble Type – Read Review
Casting Words – Read Review
Daily Transcription – Read Review
GMR Transcription  –  Read Review
Quicktate – Read Review
Scribie – Read Review
Terescription
Transcribe Me – Read Review
Ubiqus – Read Review
You May Like: 100 Home-Based Jobs Offering Flexible Daytime and Nighttime Schedules
Medical Transcription Typing Jobs
All transcriptions are not the same and some may need more skills and requirements than others due to the terminologies with which they are associated with.
One of such transcription areas is that of the medical field. Transcribing for medical purposes requires a lot more experience, often a minimum of a year. Having an AHDI-accredited training or certification is one of the basic requirements for medical transcription, however, this can be overlooked if you do have a great deal of experience.
Conifer Health Solutions  
Code Busters
Pheonix Medcom
Legal Transcription Typing Jobs
Just like medical transcription, legal transcription is not open to all and requires some training and/or experience before being engaged. This is due to the technicalities involved in the field. Having a transcription certification or experience in the field makes it easier for you to find a job in the field. Here are a few platforms where you can find legal transcription jobs either as a full time or part-time role.
Daily Transcriptions – Read Review
Net Transcripts
There are some platforms which are not strictly dedicated to one transcription service but do have job openings for both legal and medical transcriptions. Here are a few of such platforms.
GMR Transcription – Read Review
If you do know any which you think should be added to our list, do share with us in the comment section and it will be added.
I suggest you read these too:
Best 10 Entry Level Typing Jobs
Top Work from Home Data Entry Jobs Online
3 Money-Making Typing Jobs for Moms with Flexible Hours
Get Free Work from Home Job Alerts!
Join 50,000 subscribers for weekly job alerts, video tutorials, and the latest work at home news.
We won't send you spam. Unsubscribe at any time.
Grab This Guide!
Youtube Channel
Leave a reply cancel reply.
Save my name, email, and website in this browser for the next time I comment.
This site uses Akismet to reduce spam. Learn how your comment data is processed .
Join Our Work at Home Community
Copyright © 2023 Dream Home Based Work. All Rights Reserved.
Skip to main content
Skip to primary sidebar
The Work at Home Wife
Helping you work at home and make money online
5 Legit Typing From Home Jobs in 2023 (No Scams. No "Systems.")
By Angie Nelson
Last Updated August 4, 2023 . Disclosure: We may receive compensation if you sign up for or purchase products linked below. Details on offers may change, and you should confirm them with the company prior to taking action.
INSIDE: If you enjoy typing and you'd like to work from home, typing from home jobs are the perfect fit. Fortunately, there are several options with varying skill sets.
Are you looking for an easy way to break into working from home? Are you a good typist? If you answered yes to both of those questions, consider a work-from-home typing job!
During my initial foray into the work-from-home journey, online typing jobs were a source of income that guided my path. Regardless of whether you're a great typist or just beginning, this avenue could prove to be a profitable venture for you as well. Speaking from my personal journey, I can assure you that even if your typing speed is currently less than stellar, there are tons of free resources you can practice with to improve your typing skills . These same resources can certainly help boost your skill level and thereby, your earning potential in typing jobs.
And as long as you have good hearing or can handle data entry, there's a typing job out there you can do as a freelancer, whether it's general transcription, virtual assistance, or microtasks. Read on for my guide to online typing jobs and where to apply.
1. Data Entry Jobs
Data entry work is an incredibly easy work-from-home job that's largely open to beginners.
You shouldn't need any special training or experience for an online data entry job. You just need to be able to type and have basic computer skills , such as entering information into an application as directed.
That could involve adding data to a spreadsheet or entering data into a company's system. You may be expected to verify and/or edit the data, and some forms of data entry involve research.
There are also specialized forms of data entry that require more training and even certification, such as medical coding or scopistry ( editing and reviewing the transcription of a court reporter ).
Data entry is a highly repetitive job, so you need to make sure that won't get to you over long periods.
Equipment Needed
A private desktop or laptop computer you can work on from home, with high-speed internet access, is required.
You should also have a keyboard with a number pad (or a separate number pad you can plug in via USB).
A data entry clerk may also need access to various data processing programs, such as Microsoft Excel, Google Sheets, and other Microsoft Office and G Suite applications.
How Much Can You Make?
Most data entry jobs don't pay well because they're easy, and almost anyone can do them. This also means competition for a remote job tends to be very fierce.
You'll find the better-paying data entry jobs are the specialized ones mentioned above.
Companies to Work For
AccuTran Global
Axion Data Entry Services
DionData Solutions
Get a more in-depth look at data entry and find more companies hiring in my post, " Legit Data Entry Jobs From Home ."
2. Captioning Jobs
With a captioning job, you listen to an audio file and transcribe what you hear. But instead of making simple transcription documents, you create captions on videos for people who are hard of hearing or who want to watch a video with the sound off.
Captioning tends to be more complete and more demanding than transcription, including notation of background noises, for example.
Closed captioning involves a prerecorded video file, from recorded lectures to TV programs.
A real-time captioner has a more intense job because they caption a live program, such as a sports broadcast or news show. There may only be a short delay in airtime, requiring you to be fast and accurate with your captions.
For most professional captioning jobs, you'll need some kind of certification. Working with stenographic shorthand is often required, especially due to the demand for high typing speeds.
A computer or laptop you can work on from home with high-speed internet access is required, plus headphones to make listening to the audio easier.
You will also probably need a stenotype machine.
From my personal journey, I've found that captioning, a specialized form of transcription, is indeed a more demanding sector, but it also pays off better than general transcription. When I became adept at it, I was even able to turn it into a full-time gig. So, based on my first-hand experience, I can assure you that once you gain enough experience and establish your reputation, you can definitely make a steady income out of captioning.
National Captioning Institute
Learn more about captioning and where to find gigs here .
3. Transcription Jobs
This is probably what you think of first when you think of work-from-home typing jobs. As a transcriptionist, you listen to audio recordings and type what you hear. It really is that simple!
You need a good sense of hearing to do a transcription job , including the ability to understand various accents and untangle multiple sources of sound – from multiple voices to background noise competing with the speaker.
You should also be a good typist, with a high typing speed and low error rate. Transcription is not an industry that tolerates much in the way of typos or other mistakes!
Some online transcription jobs, such as those serving the legal or medical industries, may require certification, which you can complete online.
Equipment Needed
To be a transcriptionist, you need a computer you can work from at home with high-speed internet access (of course).
You also need headphones to listen to audio files, and sometimes you may need specific transcription software and/or a foot pedal .
To be quite honest, entry-level transcription doesn't pay that much, reflecting the simplicity of the job. However, experience can earn you better rates of pay, and so can specializing in medical transcription or legal transcription.
Much of the industry pay per audio hour completed, so you can also increase your rate of pay by being an incredibly quick and efficient transcriptionist.
GMR Transcription
TranscribeMe
Find more jobs in my post " Online Transcription Jobs: Work-at-Home Beginners Welcome ."
4. Virtual Assistant Jobs
With a home virtual assistant job, you can make money online by doing many things for your client, including data entry.
Some clients may want spreadsheets created from raw data they've collected, or they may want you to do some research – finding companies that fit certain criteria and filling out contact details in the client's computer system, for example.
The great thing about virtual assisting is the sheer variety of tasks you might be asked to do, and research and data collection keep the data entry part of the job from being too monotonous.
Plus, if you can offer various other services, such as social media management, ghostwriting, customer service, or mailing list optimization, you can earn more than you might in more traditional data entry-only roles.
This depends on exactly what you'll be doing for your clients, but a home computer with high-speed internet access is the default requirement.
You should also have a comfortable place to work undisturbed for extended periods, along with access to common software programs, from Microsoft Office suite to G Suite.
It depends on how you find your virtual assistant clients, but you can make a decent wage with most VA companies (better than or comparable to the minimum wage in most states).
You can charge more if you have your own virtual assistant business and you find your own clients.
Vicky Virtual
Worldwide101
Learn more about starting your own VA business here .
5. Micro Task Jobs
A microtask is just what it sounds like: a small task that doesn't take long to complete but can't be automated.
Micro tasks which require a human to complete include identifying objects in a photograph or transcribing a small audio file. Or you may be asked to write a brief paragraph or update a spreadsheet with the latest prices of a series of items.
You can find these short tasks on a variety of microtask job sites, and because they often don't take much brain power to complete, you can knock them out while doing something more pleasant (like watching TV) or in whatever brief snatches of downtime you have throughout your day.
As with any typing-from-home job, you must have a computer to work on with high-speed internet access.
Beyond that, it's always a good idea to have access to as many programs as possible so that you can accept a wide variety of jobs. Make sure you're familiar with and have access to the G Suite of programs (Google Docs, Sheets) and Microsoft Office (Microsoft Word, Excel).
One of the gigs I tried when starting out was micro tasks. They do come with smaller pay, typically a few cents to a few dollars per task. But remember, these are my personal experiences, and yours could differ. Occasionally, I stumbled upon opportunities that paid substantially more than the average micro task, so there's potential there if you keep your eyes peeled.
Dive deeper into the microtask world with my post " Micro Jobs: Easy Cash for Completing Simple Short Tasks ."
Now that you've read this, I think your typing fingers have been resting long enough. Get out there and earn some extra income with a home typing job!
Are online typing jobs legit?
While there are a lot of scams in any work-from-home opportunity, there are many legitimate companies offering online typing jobs that have been around for a long time.
Some of the red flags to look out for include being asked for too much personal information or high starting wages. Learn more in my article about spotting work-from-home scams .
Can I make money typing at home?
Making money by typing at home will vary depending on factors such as experience, difficulty of the job, speed, and accuracy, in addition to whether you are working for a company or freelancing.
Basic word processing tends to pay the lowest, whereas transcription services can pay much more.
About Angie Nelson
Angie Nelson began working from home in 2007 when she took her future into her own hands and found a way to escape the corporate cubicle farm. Today she balances several successful online ventures and loves to share her passion for home business with others.
Angie Nelson began working from home in 2007 when she figured out how to take her future into her own hands and escape the corporate cubicle farm. Angie's goal is sharing her passion for home business, personal finance, telecommuting, and entrepreneurship, and her work has been featured on Recruiter, FlexJobs and Business News Daily.
Automated page speed optimizations for fast site performance
Skip to main content
Skip to primary sidebar
Success Stories
Search this website
The Work at Home Woman | Legit Work From Home Jobs
We help women find work-at-home jobs and home-based businesses that feed their souls. Find out how to start working from home today.
This post may contain paid and/or affiliate links. Please refer to our disclosure policy for more info.
11 Legit Work-From-Home Typing Jobs
Author: Holly Reisem Hanna
January 13, 2023 45 Comments
Are you looking for a legit typing job that you can do from home? This article will cover everything you need to know about making money typing documents while avoiding the ever-present employment scams!
There is one job that people always ask about, and that's data entry. The reason I don't suggest doing straight data entry is a lot of data entry jobs only pay pennies per document, which is by no means a fair wage. And often, these companies have substantial payment threshold requirements, so you won't get paid until you reach that amount (which could take months).
Ashlee over at Work at Home Happiness tried one of these straight data entry jobs and had this to say,
"I felt like I had keyed and keyed and keyed some more but only managed to bank $8.72. Even today, when I log in, I can still see the $8.72 in my account. I never was paid because I didn't meet the $30.00 threshold."
However, if you're an accurate typist with a fast typing speed and you're looking to work from home, there are other options available that you may not have considered, and best of all, they pay more than pennies!
Legit Work From Home Typing Jobs:
1. online chat and texting jobs.
Along with the internet and online shopping came a new breed of customer service, and that's the live chat agent.
Live chat agents answer customers' questions and concerns on the spot using online chat programs, email, social media, and sometimes texts.
Some chat positions require background knowledge of a particular area, like tech support. In contrast, others are more general and only require quick and accurate typing skills along with some customer service or retail experience.
According to CareerBliss.com , chat agents make an average of $11 an hour, with specialized agents earning more.
Here are some companies that hire remote chat and text agents :
2. Closed Captioning Job
Do you like watching videos? Then perhaps subtitling is your dream work-at-home gig. Closed captioners watch TV shows, movies, and YouTube videos, type what they hear, and sync it to the video. Rev offers closed captioning gigs, and they pay $0.40-$0.75 per video minute. Typing accuracy and speed will factor into how much you can make.
For more companies that hire online closed captioners, check out:
Daily Transcription
Transperfect
3. Virtual Assistant Jobs
Virtual assistants (VAs) are skilled, home-based professionals who offer administrative support to companies, businesses, entrepreneurs, and bloggers. VAs perform a wide variety of tasks, so excellent typing skills are a must. Some of the most basic functions that VAs perform are sending email correspondence, creating documents, scheduling appointments, editing, data entry, and internet research — all of which require accurate typing skills.
A few companies that hire virtual assistants are:
4. Editors and Proofreaders
Do you have an eagle eye? Then perhaps this is the typing gig for you. Proofreaders work with a variety of professionals to polish their written documents. They check for spelling, grammar, punctuation, and word choice, as well as fact-checking and improving readability. Many editors have English or journalism degrees, but others break into the field via internships and on-the-job training, and some have a natural gift and are self-taught. Editors need excellent typing and communication skills.
If you're interested in working from home as a proofreader, check out Caitlin Pyle's free 76-minute workshop here — in it, you'll learn if proofreading is a good fit for you, how to get clients, and lots more.
5. Freelance Writer
You may think that you need a specialized degree to be a writer , but that's not the case. All you need is practice and a love of the craft, and you can make decent money writing articles, newsletters, social media updates, white papers, blog posts, sales letters, case studies, video scripts, and more. Gina Horkey built up her freelance writing business from $0 to $4K a month in just six months. And the faster and more accurately you can type – the more work you can churn out.
Here are some places to look for freelance writing jobs:
6. Transcriptionists
Are you a fast and accurate typist? Do you have excellent listening skills? Then perhaps transcription is the gig for you.
Transcription is the process of listening to audio files and transcribing them into written documents. There are three main types of transcription work, medical transcription , legal transcription, and general transcription. You'll need a high-speed internet connection, a laptop, a foot pedal, and headphones for these roles.
Most companies will make you take a test to ensure you meet quality standards. According to Zip Recruiter , general transcriptionists earn $28 per hour — which sounds a little high because you're getting paid her audio minute. This means you're getting paid on the final audio clip, not actually how long it took you to transcribe the audio file.
Want to know more about Transcription? TranscribeAnywhere has a FREE 7-part mini-course from veteran transcriber Janet Shaughnessy explains the industry, how much you can earn as a transcriber, where to find clients, and what you need to get started.
For companies that hire remote transcriptionists, check out:
Allegris Transcription
3Play Media
TranscribeMe
7. Virtual Receptionists and Call Agents
You may not think that there's much typing work involved in answering phone calls, but there is a fair amount. Remote receptionists and customer service representatives take phone calls and quickly type in detailed notes of the phone conversation for their clients and customers. In these roles, you may also perform other administrative tasks like screening new clients, booking appointments, transferring calls, and typing information into databases. For these positions, you'll generally need a high school diploma, fast and accurate typing skills, and the ability to stay cool, calm, and collected while having to multitask. You should also be tech-savvy and know about programs like Microsoft Excel and Word, and Google Docs.
For remote phone jobs, see:
PhoneBurner
Smith.ai – requires at least 40 WPM
8. Translation
Do you speak more than one language? Then consider becoming a translator . Translators take written and audio recordings from one language and translate them into another language. According to ZipRecruiter , translators earn an average of $32 an hour.
See the following companies for remote translator positions:
Keywords Studio
Language Bear
9. Community Moderator
If you enjoy reading user-generated content and comments, then this remote typing job may be your calling. Many companies that utilize online forums, social media platforms, and blogs hire community moderators to watch users and their content. Moderators help ensure that the rules and terms of engagement are being followed and answer questions that may pop up from users. The companies that generally hire moderators are bloggers, gambling websites, gaming platforms, search engines, dating websites, social media sites, and review websites.
Here are some companies that hire remote moderators:
10. Medical Scribe
Another typing job you can do from home is that of the medical scribe . Medical scribes are present during doctor-patient visits, and they type in vital signs, chief complaints, and prescribed regimens in real time in the patient's digital medical record. Due to the nature of this work, medical scribes must have an understanding of medical terminology, be fast and accurate typists, and be good listeners. To train for this occupation, you can take an online course through CareerStep and then obtain certification. Some companies will train for these roles; however, training is generally in person for an extended period. According to Salary.com , the average hourly wage for a medical scribe is $18 per hour.
11. Complete Micro Jobs
There are many websites where you can work on task-based items like data entry, translation, transcription, market research, online surveys, search engine evaluation, and more. These independent contracting roles usually pay on the lower end, but they can be an excellent way to earn some extra money during your spare time.
To start working on microtasks , see:
Amazon Mechanical Turk (mturk)
TELUS International
More Data Entry and Typing Jobs
Don't get me wrong, you can find remote data entry jobs, but they'll consist of more tasks than just straight typing. For instance, Xerox , a reputable and legit work-from-home company, hires individuals for remote data entry and verification jobs. In this role, you'll be providing administrative support to business operations, including processing tasks such as data entry, scanning, sorting, and similar activities.
You can also find data entry clerk and administrative assistant positions on staffing agency sites like Kelly Services and Robert Half — both have a remote job search option.
Watch Out For Typing Job Scams!
Even though there are more legitimate work-from-home jobs than ever before, scammers are still out there trying to take advantage of unsuspecting job seekers. They'll create imposter accounts and email you saying that you've been hired for a data entry job! Then you click a link or unknowingly provide them with personal information, and then they're gone with your hard-earned money!
With any job, you should research the company to make sure they're legit. If a recruiter contacts you for a job, make sure that you verify their email address (it should match the company's domain name) and their identity on LinkedIn. If you apply for a job opportunity on any of the major job boards, and all of a sudden, they want to move the conversation to a third-party app like Telegram, WhatsApp, or Messenger, this should be a red flag to you! Scammers love to hide behind fake profiles.
Take your time when you're researching and applying for jobs. Entry-level work like data entry and typing don't pay extremely high wages, so if you're promised big paydays for simple tasks like these, it's more than likely a scam! If you need help keeping track of your research, our Work From Home Career Planner can help you manage every aspect of your remote job search, including avoiding work-from-home scams.
Whether you're looking for a full-time job, part-time work, or just a side gig, there is an online typing job waiting for you out there. If you need help increasing your speed or accuracy, there are plenty of free online typing practice sites out there, like typing.com , to hone your skills. Remember to do your due diligence and research opportunities extensively, as there are lots of scammers out there!
Do you have a work-at-home job that revolves around typing and data entry? If so, which company are you working for? Drop us a note; we'd love to hear from you.
Originally published May 11, 2016. Content updated January 2023.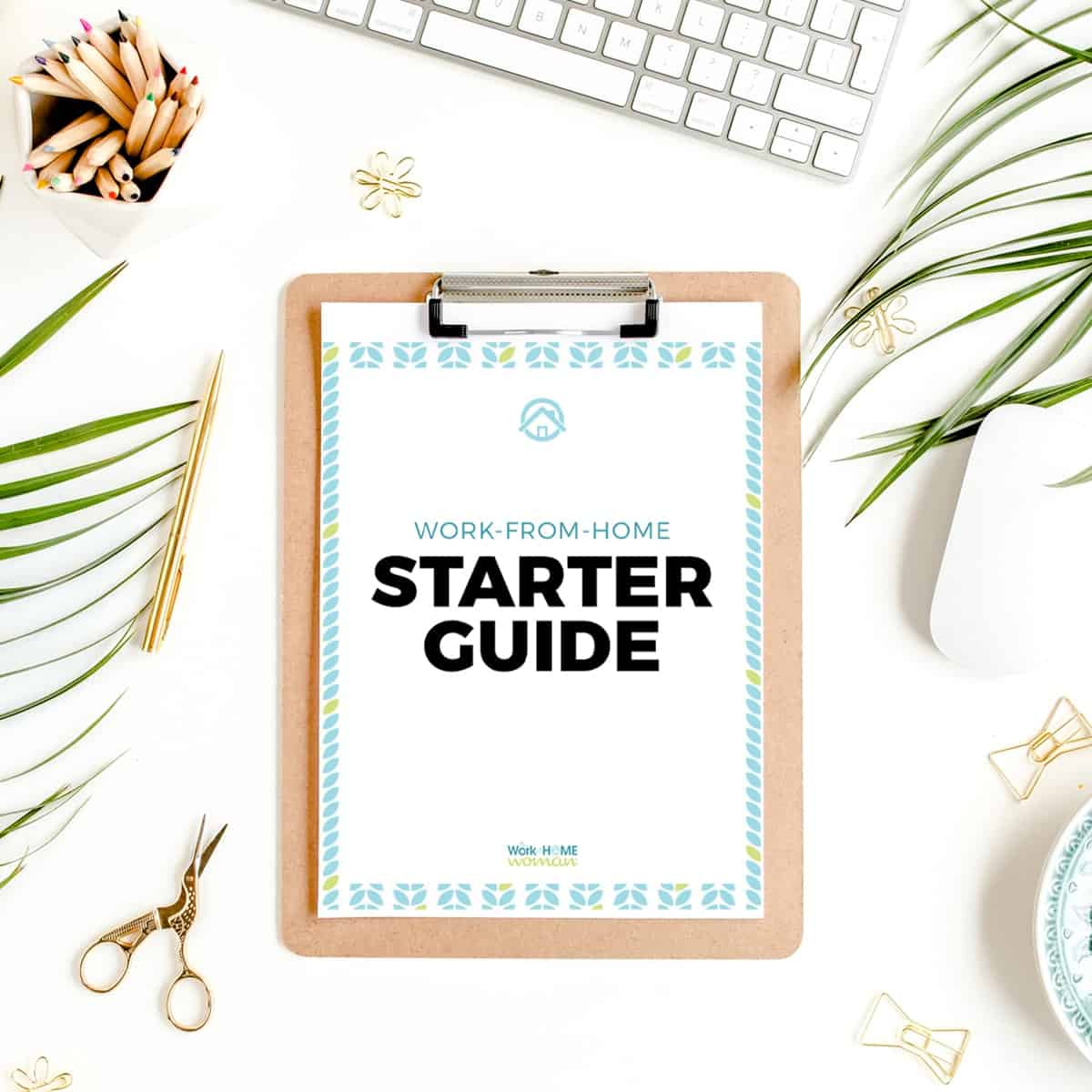 Find a Remote Job That You Love
Fast-track your remote job search with this FREE 5-Day Work-From-Home Starter Guide and quickly land a work-from-home job that you LOVE! Job leads are for US residents.
About the Author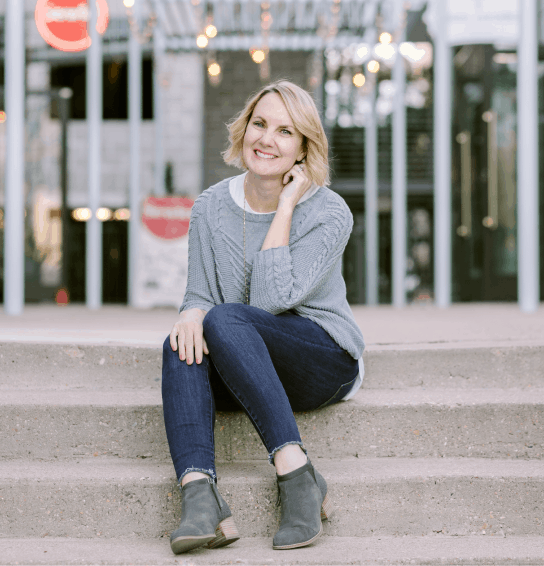 Holly Reisem Hanna
Holly Reisem Hanna is a former nurse who decided to start a blog to make money from home while caring for her daughter. Since its inception in 2009, The Work at Home Woman has helped millions of readers find legitimate work at home jobs and business ideas. Under Holly's guidance, The Work at Home Woman was named one of the best websites for your career by Forbes two years in a row. Holly graduated from the University of Texas and has been featured in Yahoo Finance, Woman's World Magazine, CNN, and many others.
You'll Also Love These Posts
Reader Interactions
45 comments.
July 6, 2023 at 7:34 am
Hi, I'm from Philippines, Can you help me to find remote jobs that is available in Philippines a part time jobs
July 6, 2023 at 9:01 am
My focus with The Work at Home Woman is US-based job leads. Check out this post for worldwide work-from-home jobs: https://www.theworkathomewoman.com/worldwide-work-from-home-jobs/
All the best on your job search!
March 16, 2020 at 5:57 pm
What kind of software and/or servers do a company need to have and set up for their employees to work from home now that we have the corona virus?
March 16, 2020 at 6:23 pm
It depends on the type of work and platforms that you're currently using.
This post here talks about equipment needs: https://www.theworkathomewoman.com/equipment-telecommuting/
January 6, 2020 at 6:29 am
Can anyone suggest trust worthy site for data entry jobs from home
January 6, 2020 at 7:15 am
FlexJobs is an excellent place to search for data entry jobs! You can also apply with Fancy Hands or Appen — they hire for short tasks and some individuals may need data entry completed.
Check out this post for more short task sites: https://www.theworkathomewoman.com/short-task-sites/
December 23, 2019 at 2:16 pm
Hello, I'm Angelina G. I am a U.S. Citizen. I was reading one of your post discussing a transcribing course at the webpage ranscribeanywhere.com/all-inclusive-online-course-in-general-transcription. Which explains this "TranscribeAnywhere has a FREE 7-part mini-course that veteran transcriber, Janet Shaughnessy who explains the industry" I had copied and pasted the last sentence of your posting. My question is how do I do this is a legit company you posted. I tried looking this company up on bbb.org and could not find this transcribing school there.
December 23, 2019 at 7:31 pm
Hi Angelena,
You can learn more about Janet in this interview: https://www.theworkathomewoman.com/transcriber/
Also check out her LinkedIn profile here: https://www.linkedin.com/in/janetshaughnessy/
She'd be happy to answer any of your questions, as I'm sure she'd put you in touch with other students.
Good luck and keep me posted!
December 19, 2019 at 3:14 am
Hello everyone
I m Rama from Rani Bagh. Delhi-110034. I am about 47 years. I am single parent of 19 year old boy. I am looking for either good respectable job or any reliable work from home which give me good income. I have more than 18 to 19 years experience as a computer operator in various organizations like school, hospital and office. If anyone provide me job or work it would be highly appreciated. Thanks
December 20, 2019 at 3:05 pm
Most of our job leads are geared towards US residents. Check out this post for opportunities available worldwide: https://www.theworkathomewoman.com/worldwide-work-from-home-jobs/
FlexJobs is a great site to search for global opportunities.
Leave a Comment Cancel reply
Your email address will not be published. Required fields are marked *
Enjoy this post? Rate it!
Best online typing jobs 2023 | Top 6 platforms
Looking to boost your income with a convenient side hustle you're in luck, because we've got just the solution for you. prepare to discover a treasure trove of opportunities that could fatten your wallet—all from the comfort of your home., table of contents, online typing jobs | an overview, 1. freelancer , 2. scribie , 3. upwork , 5. 2captcha , 6. transcribeme, key takeaways .
Online typing jobs in 2023 have become a gateway to flexibility and diversity in the professional realm. They offer the unprecedented advantage of sculpting your own work schedule, granting the power to start and finish your day as you see fit. This level of autonomy is particularly beneficial for those who aspire to merge travel with their work life, as it allows for location independence. Beyond the avoidance of living in high-cost urban areas, these online roles open up a world of opportunities for cultural exchanges and learning from a wide array of global perspectives, enhancing both professional and personal development .
If you are considering an employment opportunity that allows you to earn, travel , and engage with a wide range of people, here are 6 sites for online typing jobs worth considering!
Top 6 sites for online typing jobs
Typing is one of the most basic skills you can learn if you own a computer, and the more you practice, the sooner you become an expert.
The following sites for online typing jobs require you to have the relevant skill and a personal computer with a decent internet connection. That's it!
Freelancer.com is one of the top websites worldwide for finding online typing jobs. The company has more than 900 distinct job categories available for potential employees to pick from. Currently, there are more than 30 million freelancers registered on this website. All that's required is an account to get started on freelancer. The only condition is that the users must be 18 years of age.
A client makes a job posting on the website, complete with all the necessary details. Freelancers submit bids, and the client hires anyone they find to be the most qualified. Once the assignment is complete, the client runs a quality check before processing the payment.
Some of this platform's most popular payment gateways include International Wire, Payoneer, Skrill, and PayPal.
Scribie is one of the top online typing jobs available to those seeking alternative income streams. The work requires paying close attention to a specified collection of audio files and transcribing them verbatim. To be a part of this platform, you will need to complete a certification process to get certified for the opportunities they offer.
The files are short and can range from 1 minute to 10 minutes. You can expect to earn anywhere between 5 USD to 25 USD per audio/hour. The free automated transcript option on the website also saves a significant portion of your typing time. Scribie also provides a bonus of 5 USD every month for every 3 hours you complete.
Finally, the better you perform, the more opportunities you receive. If they like your work, you may even be considered for the position of reviewer.
Upwork is an excellent site, if you are looking for a wide range of online typing jobs. Through the platform, employers and clients can easily connect with freelance job seekers and vice versa.
Each freelancer gets a fixed or hourly amount once the job is complete. One of the best job types you can consider is copy-typing. Copy-typing is a typing job that requires you to type from a written or typed draft rather than diction.
Upwork has a wide range of job opportunities for such kinds of work. If you have a fast typing speed, this platform is one of the best platforms you can explore to earn some quick bucks.
Rev is another reliable site for easy online typing jobs where you can earn money by catering to the client's requirements. This firm provides a variety of transcription services, including foreign subtitles, captioning, and transcribing.
You can earn by typing captions for YouTube videos or transcribing audio files. If you are fluent in English and can type fast, working on this platform is one of the best ways forward.
Clients constantly post a lot of job listings, hence, the opportunities are endless. Even if transcription is not your cup of tea, you can opt for captioning small-length videos or any other similar type of task that suits your skill set. You can also opt to work as much or as little as you want.
CAPTCHA is one of the easiest online typing jobs that you can come across. 2Captcha is an excellent platform that pays users to solve a CAPTCHA. The remuneration, however, does not account for a monthly source of income. and can be considered good pocket money.
This platform makes work extremely easy. All you have to do is create and verify your account. Once complete, you can start your work, and the system will show you multiple images with text. You have to type the text shown in the textbox provided. It's as simple as that!
TranscribeMe is a reputable and reliable website for online typing jobs. It offers a range of transcription opportunities for transcribers, including audio and video transcription, subtitling, and translation.
One of the critical features of TranscribeMe is its user-friendly interface. To become a transcriber with TranscribeMe, users must complete a short application process and pass a test. The test is designed to evaluate the applicant's typing speed, accuracy, and ability to follow instructions and understand different accents and dialects. Once applicants pass the test, they can start working on projects and earning money.
Transcribers with TranscribeMe are paid based on the amount of work they complete. The company uses a tiered payment system, meaning that transcribers who meet more work or work on more complex projects are paid at a higher rate.
These are online typing jobs that are available around the clock. Earning your pocket money doesn't get easier than this!
The shift toward a digital workspace has introduced a plethora of remote and online job opportunities to explore. 
Of these, online typing jobs are quickly gaining popularity for the flexibility, ease of completion, and remuneration they offer. 
With online typing jobs, you can choose your your hours and type of work that align with your interests and skillsets. 
The above-listed sites are some of the best platforms for you to find typing jobs suited to your requirements! 
We hope you found this blog on online typing jobs informative. If you have any questions/suggestions, reach out to us or drop a comment. We would be happy to assist you with your queries!
Liked this blog? Read next: Top 7 online part-time jobs students can do from the comfort of their homes
Q1. Can I save money by working from home?
Answer – Yes, you can! Research suggests that professionals who work from home save as much as 4000 USD per year.
Q2. What are the skills needed for general transcription?
Answer – For general transcription, you will need to have excellent vocabulary skills, a good command of the English language, good listening skills, and a typing speed of 60 wpm (words per minute).
Q3. What is CAPTCHA?
Answer – CAPTCHA is an image that is displayed when you are trying to gain access to a site. The image is often a puzzle that needs to be solved, granting you permission to visit the website in question. The aim of CAPTCHA is to prevent joining a site en masse, given that they cannot be automatically solved.
How useful was this post?
Click on a star to rate it!
Average rating 4.2 / 5. Vote count: 141
No votes so far! Be the first to rate this post.
People also liked
BSc in Microbiology | Top 10 high-paying careers
15 Top highest-paying jobs in New Zealand
Finance Degree in Australia | Exploring Lucrative Career Options
Clinical psychology | Top universities and career options
Top 10 careers to pursue with environmental science degrees
Top countries for a career in finance | A handy guide
33 thoughts on "best online typing jobs 2023 | top 6 platforms", see what others are saying.
Typing job me please
Hey, We don't provide services for obtaining jobs, however, we can definitely help you with studying abroad! All the best!
im interstate in working after hours and weekends for extra income. can you please advise how this is working
regards Irene
Hey, One of our counselors will get in touch with you soon! All the best. You can also contact us- Email- [email protected] Phone +91 9145332283
Online typing Job earning money
I am student, Studying in madurai, want part time job, I finished typing courses,.
I want online job please guide me..
I need data entry online earning job . As I see most of websites are fake, I need legit earning platform to work as part Time job.pls suggest some legit date entry jobs
Thanks please, am interested in so please help me
Good very nice
How can we earn from typing?
Want online work plz
I need a data entry online earning job. As I see most websites are fake, I need a legit earning platform to work as part Time job. Please suggest some legit data entry jobs.
im interested in working after hours and weekends for extra income. can you please advise how this is working
I need data entry online earning job . As I see most of websites are fake, I need legit earning platform to work as part Time job. pls suggest some legit date entry jobs
Mujhe online job chaiye
I wanna do typing job.
Typing job online mujhe bhut pasand he
I need data entry online earning job . As I see most of websites are fake, I need legit earning platform to work as part Time job .please suggest some legit date entry jobs
Leave a Reply Cancel reply
Your email address will not be published. Required fields are marked *
Start your journey with iSchoolConnect
Need help with your study abroad applications? Try iSchoolConnect for free!

Where to Study? USA | UK | Canada | Australia | Singapore | Netherlands | Ireland | Germany | New Zealand
Tests and Preparation GRE | GMAT | IELTS | TOEFL | SAT | PTE
Visa Process Student visa for USA | Student visa for Canada | Student visa for UK
Programs and Universities How to choose a university? | How to choose a career? | University interview tips
Application Process How to apply? | Letter of Recommendation (LOR) | Essay and Statement of Purpose (SOP) | Document checklist | Finance documents
Fees and Finances Cost of studying abroad | How to apply for scholarships? | Types of scholarships | Student loan | Accommodation | Part-time jobs
Calculators Calculate your chances of studying abroad | Calculate cost of studying abroad | Which scholarship are you eligible for?