Professional Office Assistant Cover Letter Example for 2023
Read for inspiration or use it as a base to improve your own Office Assistant cover letter. Just replace personal information, company application data and achievements with your own.

Tips to write an office assistant cover letter that stands out
You probably know that cover letters complement resumes and that recruiters just love asking for them. But why are cover letters important?
Well, because they are your chance of telling a story.
And let's face it – listing different skills and achievements on your resume is essential. But connecting the dots in your cover letter and explaining what's helped you gain expertise will make you stand out.
Read our proven Office Assistant cover letter tips and examples below.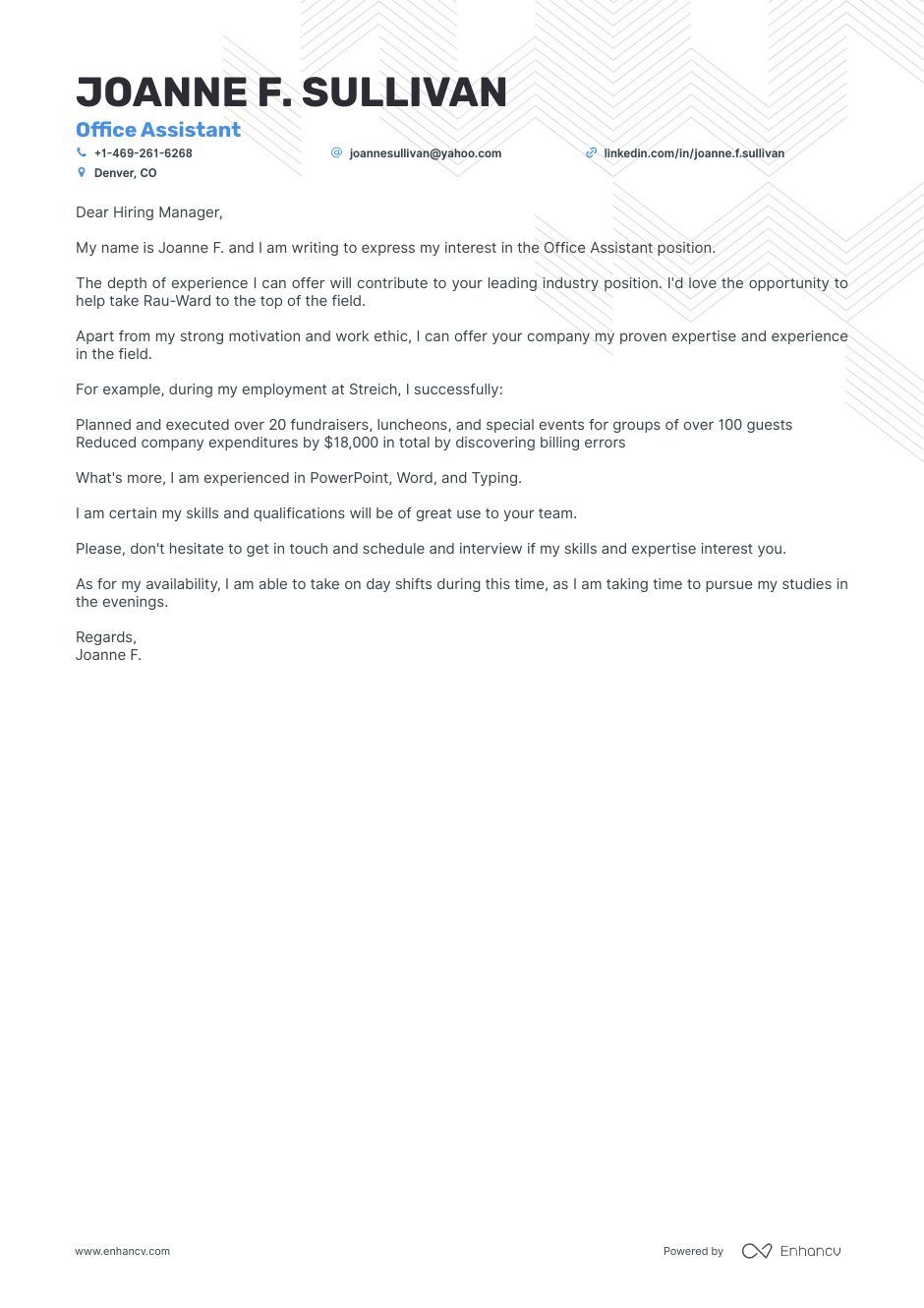 Let's begin by discussing the difference between a cover letter and a resume. The resume is the place where you should list all your hard skills, achievements, and talents.
The cover letter, on the other hand, is your chance to share more about yourself and show who you are.
But what's the way to grab the reader's attention? How can you make the hiring manager want to meet you and learn more about you?
Stand out with a strong introduction and an appropriate salutation
Addressing your cover letter to a specific person works in your favor for two reasons: it shows your attention to detail, and it proves that you've taken the time to research who the person might be.
However, sometimes this might be much more difficult than expected. On such occasions, we advise you to focus on salutations that go beyond the impersonal "To Whom It May Concern".
Here's a brief list of suitable phrases:
To the [team you're applying for] Department,
Dear Paul Black,
Dear Hiring Manager,
Dear Ms. Stone
The introduction of your cover letter is the first thing the hiring manager will read. Logically, having a strong introduction is your chance of getting their attention.
In order to do that, you need to get creative. Don't just do what everyone else's been doing for years, i.e. writing "I found this job opening on that website and decided to apply".
Rather, show that you are genuinely excited about the position and the company. You could do that by mentioning your love for the industry or what you can bring to the table.
Combine your soft and hard skills for an unbeatable match!
The resume is the place to list all your hard skills. The Office Assistant cover letter, on the other hand, is the ideal place to emphasize your soft skills and link them to your achievements.
Think about times when your skills have helped you achieve certain goals that seemed too difficult. And don't worry about admitting some of your weak sides – this is a great way to show recruiters your potential and ability to grow, both professionally and personally.
Looking at the specific job posting requirements could also give you insight on what skills should be included in your resume by all means. This will help you pass applicant tracking systems (ATS) that screen cover letters for keywords before passing them on to recruiters.
Show how passionate you are to join the company
Proving that you're familiar with the company is a great way to win the recruiter's heart. It shows that you've taken some time for research and that you're attentive to detail.
What's more, it will also help you find out the issues at hand. This way, you can link your own skills and qualifications to some potential challenges the company might have to deal with in the future.
Choose the right closing line
The last part of your cover letter should briefly sum up everything you've said so far. It should also express your gratitude for the hiring manager's time and consideration.
The tone of the closing line depends on two things – your personal preference and the company culture. Don't go for overly creative phrases if the company you're applying for relies on strictly corporate language.
Traditional lines such as "Looking forward to your reply" are usually considered a safe bet. So when in doubt, stick to them.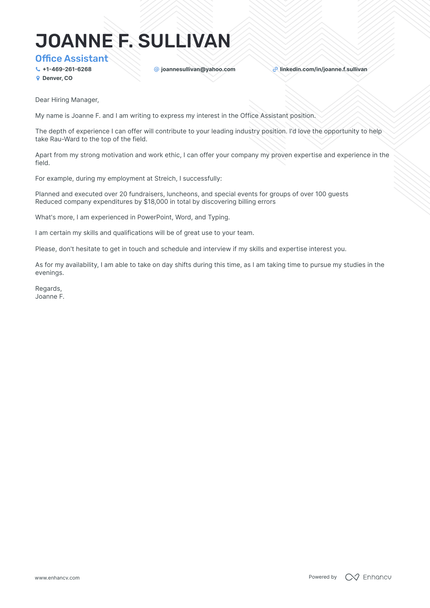 Cover letter examples by industry
Office Administrator
Quality Control
Director Of Operations
Project Coordinator
Security Officer
Forklift Operator
Test Engineer
Case Manager
School Bus Driver
Supply Chain Analyst
Event Planner
Service Advisor
Personal Assistant
Delivery driver
Administrator
Qa Automation
Executive Assistant
Financial Accountant
Operations Manager
Database Analyst
Procurement
Event Coordinator
Administrative Assistant
Cover letters helped people get noticed
Updated for today's recruitment standards
Worried your cover letter design is past the expiration date? We'll help you craft a new one that leaves an impression and beats luck.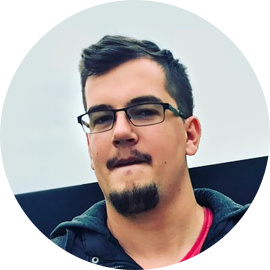 Daniel Pietersen
Senior customer support engineer.
" Enhancv gave me a sense of relief and a feeling of confidence when passing it along to a potential employer. "
Daniel Pietersen on using Enhancv
Check out more winning cover letter examples for inspiration
Learn from people who have succeeded in their job hunt.
Communications Cover Letter
Researcher Cover Letter
Big Data Engineer Cover Letter
Lead Generation Cover Letter
Writer Cover Letter
Aws Cover Letter
Loan Processor Cover Letter
Seo Specialist Cover Letter
Accounting Cover Letter
Camp Counselor Cover Letter
Creative Director Cover Letter
Painter Cover Letter
Pair your cover letter with a matching resume for guaranteed success
Having a professional Office Assistant cover letter is great, but pairing it with an equally good resume will help you beat luck.
Check out our Office Assistant resume writing guidelines or hire an expert to guide you .

How to Get a Job Referral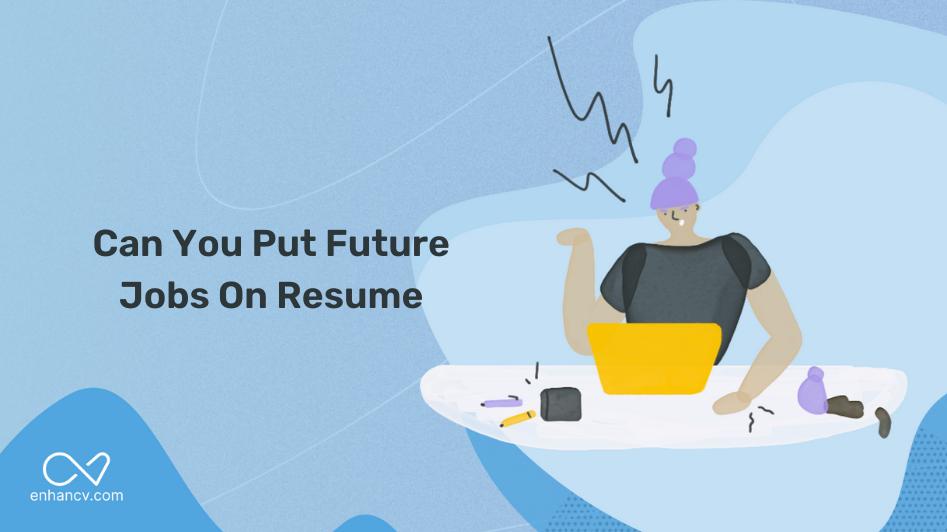 Can You Put Future Jobs On Resume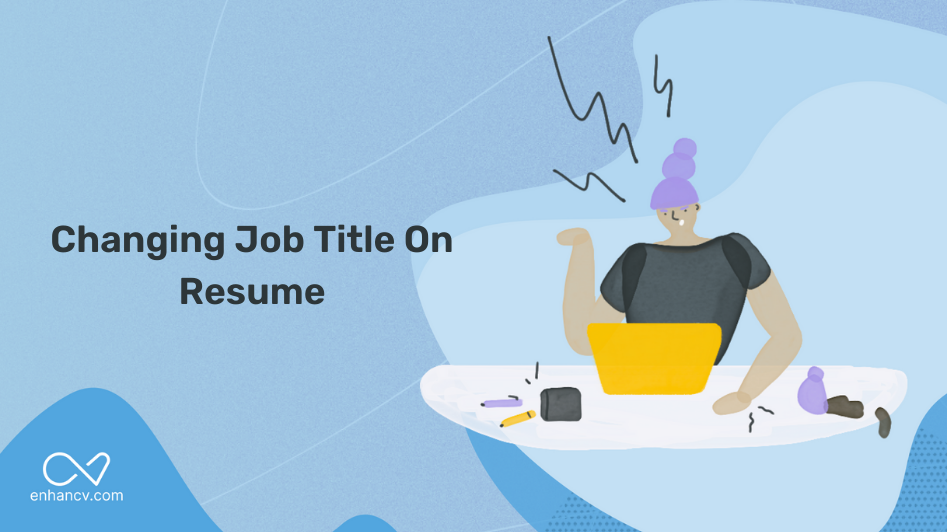 Changing Job Title On Resume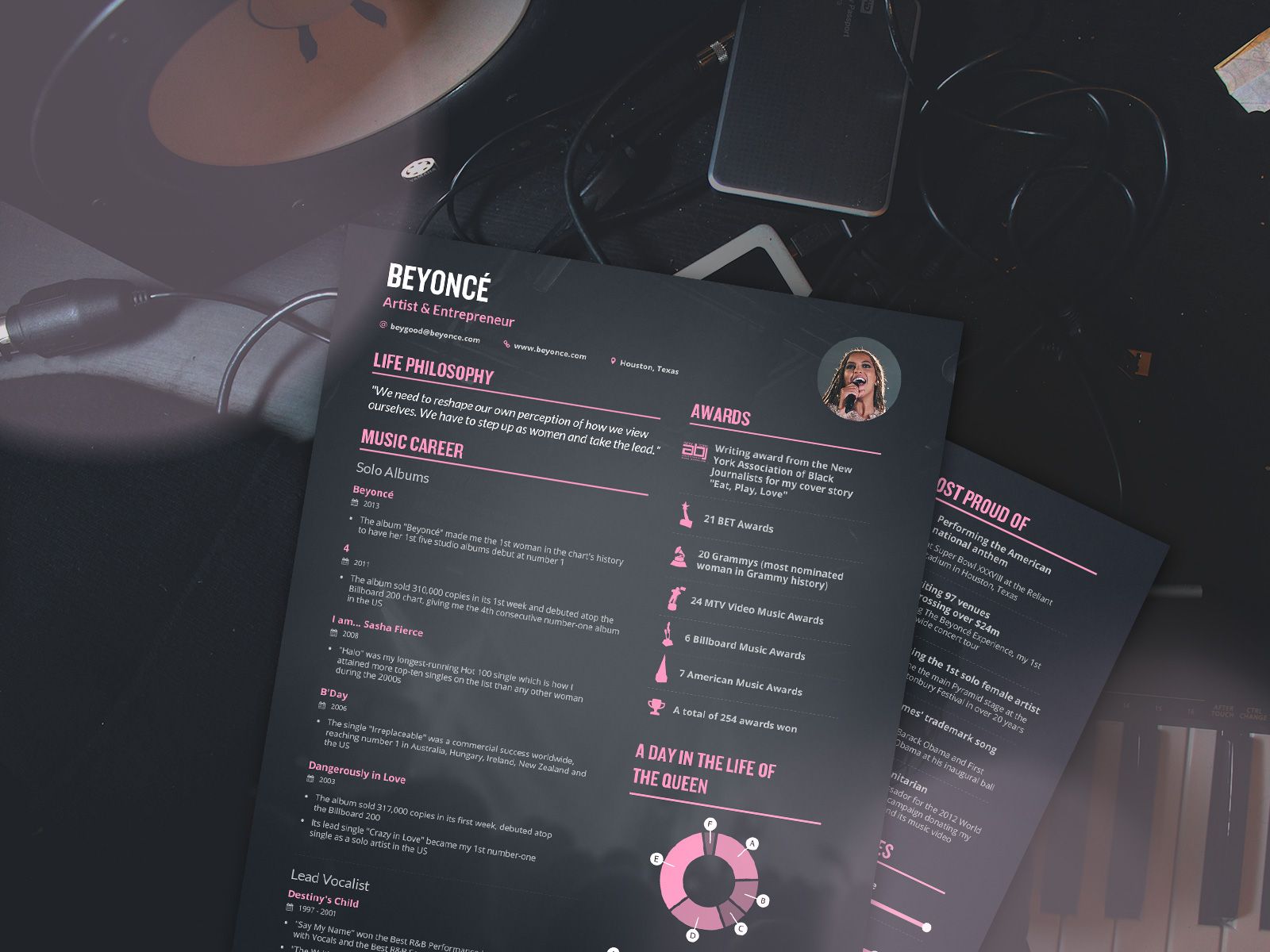 Beyoncé 's resume proves she is the true artist of the year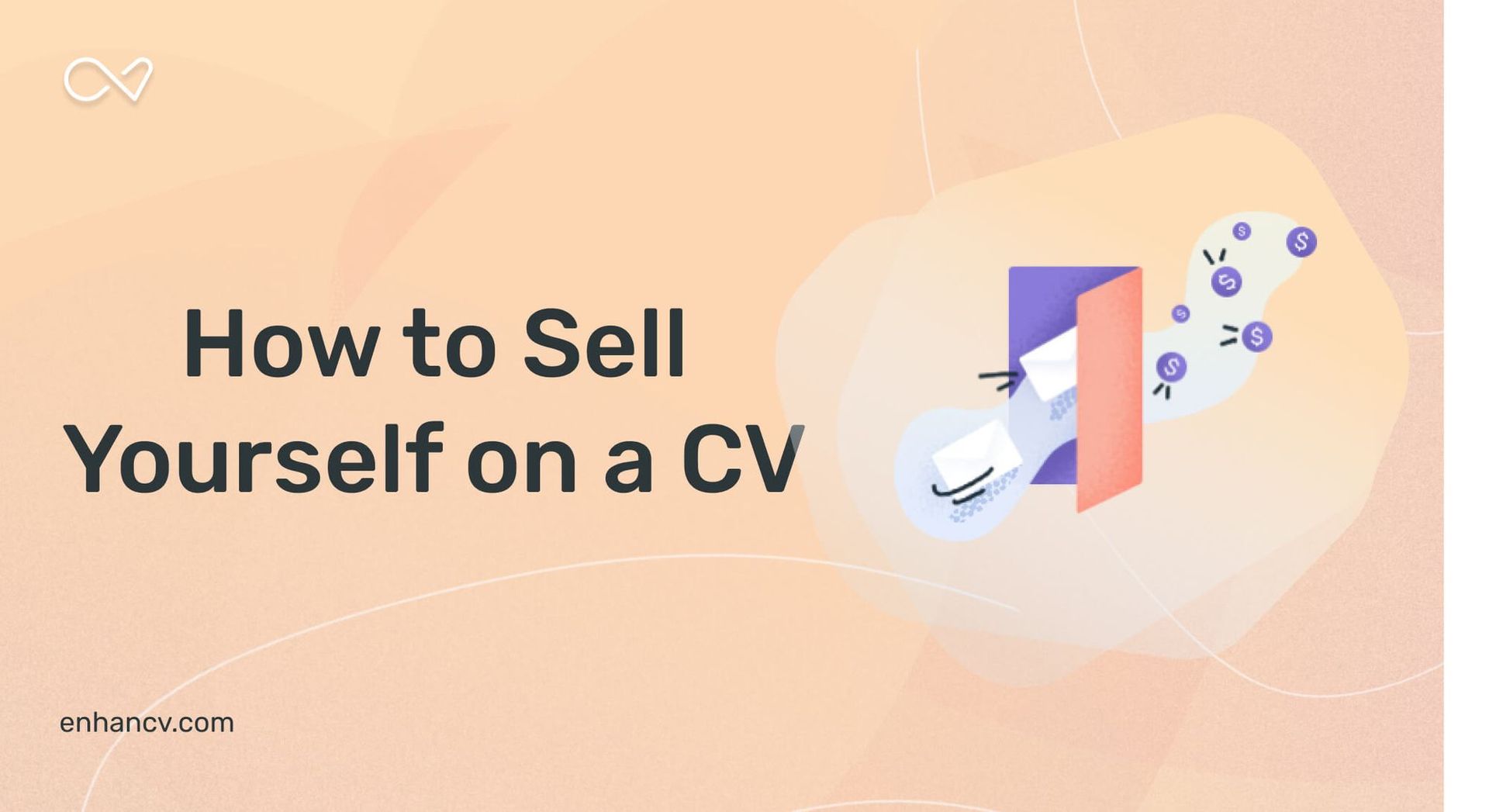 How to Sell Yourself on a CV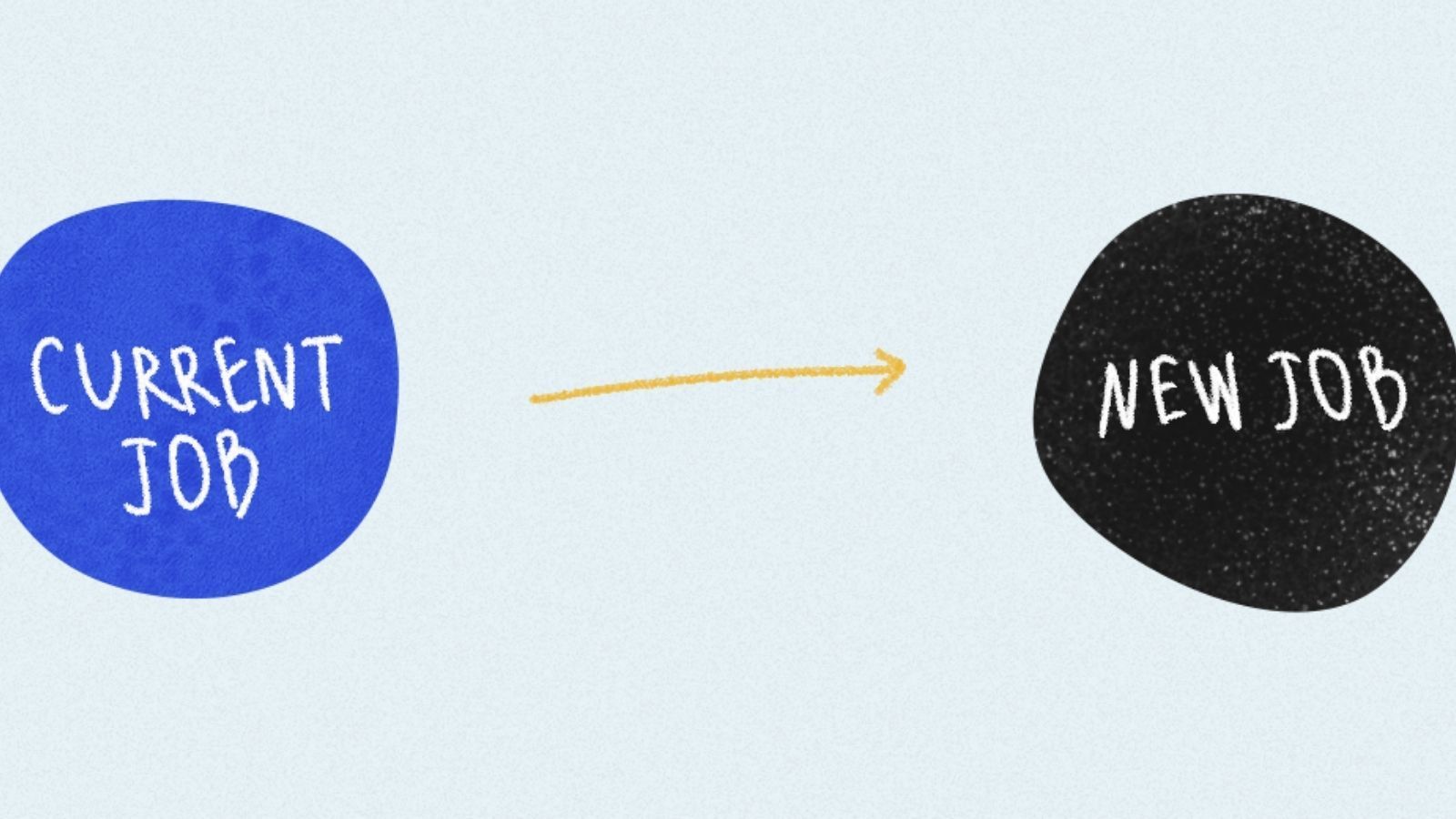 Why Are You Leaving Your Current Job - Interview Question (+ Answers)
Create Resume
Terms of Service
Privacy Policy
HTML Sitemap
Resume Examples
Resume Templates
Resume Formats
Resume Checker
Resume Skills
How to Write a Resume
Modern Resume Templates
Simple Resume Templates
Cover Letter Builder
Cover Letter Examples
Cover Letter Templates
Cover Letter Formats
How to Write a Cover Letter
Resume Guides
Cover Letter Guides
Job Interview Guides
Job Interview Questions
Career Resources
Meet our customers
Career resources
English (UK)
French (FR)
Swedish (SE)
© 2023 . All rights reserved.
Made with love by people who care.

Office Assistant Cover Letter Example
Show recruiters what you're made of with an optimized Office Assistant cover letter. Take advantage of our professional example template and how-to guide to learn how to do it yourself now.

Resume and Cover Letter Experts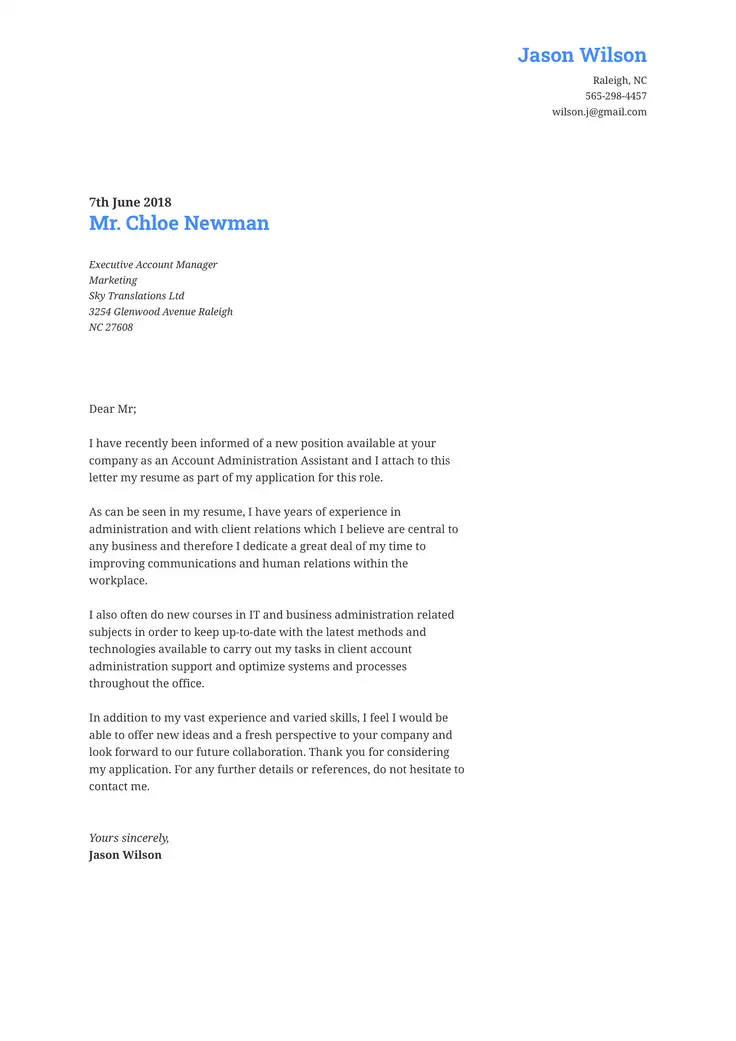 As an Office Assistant, are you worried that your organizational skills and expertise don't tell employers the whole story?
By submitting a cover letter you can help take care of that problem!
Cover letters can be beneficial to your application and as an Office Assistant, you can use them to your advantage . In this guide, we'll go over how you can draft your letter by mentioning:
How to write your Office Assistant cover letter introduction
Ways to tailor your letter to each company's needs
What to list and what not to list if you are changing fields
Skills and certifications that you should add to both your letter and resume
Apart from adding Office Assistant skills and qualifications to your cover letter, it's also key to include them on your resume. You can use our AI-powered resume builder to help create your application in a few easy steps .
To help you get started, we've come up with a sample Office Assistant cover letter.
You can use the following example and our writing guide to come up with the perfect structure for your letter.
Hiring Manager's name
Company name
Company address
Dear Mr/Ms. [Hiring Manager Name]
I'd like to apply for the Office Assistant role at [Company] as advertised on Monster.com. I am an organized and diligent Business Administration graduate with over 2 years of office administration experience. As you'll see, I am just the candidate you are looking for.
While working with [Current Company] I've been managing the handling of mail within the business in an office with over 200 employees, have gained an expert understanding of Microsoft office tools, and have succeeded in reducing office wastage by 13%. I have built a firm reputation as a reliable and organized member of the organization and as someone that can work flexibly with all teams within the business.
I was also able to exceed expectations set for me on a number of occasions. One example of this was when I successfully assisted with payroll during tax season and completed my duties over 2 days faster than expected.
It would be fantastic if we could meet one day in the near future to discuss more about the opportunity on offer with [Company]. I can be contacted at any time via [Email address] or between 4 pm – 7.30 pm on my personal mobile number [Phone number].
Thank you again for considering my application. I look forward to hearing from you.
Sincerely, Name
Address Phone number Email address
Start Your Office Assistant Cover Letter With a Strong Intro
A cover letter can help grab an employer's attention, and the introduction will set the tone early. There are a few ways you can show that you are qualified.
If you're experienced, you should mention how long you've been working as an Office Assistant or in similar office jobs.
If you are an entry-level candidate it's probably best to bring up how enthusiastic you are to work for the company and your most relevant skills.
Specifically, you should reference the following topics
Highlight relevant skills : Immediately establish your credentials as an Office Assistant by including your organizational and time management skills.
Show enthusiasm : Convey your passion for administrative work and supporting office functions.
Address the company's specific needs : Research the company and tailor your introduction accordingly.
Mention your years of relevant experience : If you have prior experience as an Office Assistant or in a related role, talk about it briefly.
Here is an example of how it can look:
As an experienced Office Assistant with 5 years of successfully supporting office functions, I bring a proven track record of exceptional document management and multitasking skills to XYZ Company. My passion for administrative work and dedication to ensuring seamless office operations align perfectly with your company's needs.
How to Address the Employer's Needs in Your Cover Letter
Crafting a cover letter is more than just showcasing your skills and experiences. It can be used to show your understanding of the employer's specific needs and how you're ideally positioned to meet them.
Do your research : First, review the company's mission, values, and challenges. Demonstrating a grasp of their objectives can set you apart.
Specify your relevant skills : Go beyond general skills. Highlight specifics like proficiency in office management software or a knack for improving office efficiency.
Show that you can adapt : If transitioning from another field, pinpoint how your previous roles make you adaptable and apt for office tasks.
Address any concerns : Address any gaps or missing certifications in your resume upfront. Mention any ongoing relevant training or certifications.
If you can touch on these points you should be able to grab the attention of many employers.
Changing Careers: What to Include and Avoid
Are you completely new to the Office Assistant position or the office environment? You not be sure about what to add to your letter and what to avoid noting.
If that's the case take a look below at what you should add to your letter and what you should probably leave out.
What to Mention
Here are different topics you can touch on if you're changing careers .
Your willingness to learn : Emphasize your eagerness to acquire new skills and adapt to the office environment. Mention any relevant courses or workshops you've taken in preparation for the transition.
Relevant achievements : Even if they're from a different field, achievements that showcase your dedication, efficiency, or other relevant traits can be mentioned.
Reason for the change : It's a good idea to provide a brief reason for your career change, especially if it paints you in a positive light. For instance, "Seeking a role where my organizational skills can be more effectively utilized".
Any transferable skills : Adding skills from your previous job that can be applied to an Office Assistant role is also a smart choice. For instance, if you worked in retail, your customer service skills can be valuable in handling clients or stakeholders.
What Not to Mention
There are things you should leave out of your cover letter altogether as they are either not important or could even make you look unprofessional.
Negative reasons for changing careers : Avoid discussing conflicts, disagreements, or other negative reasons for leaving your previous job.
If you lack experience : Instead of highlighting what you haven't done, focus on what you bring to the table, such as having relevant skills and certifications .
Salary or benefits : The cover letter isn't the place to discuss salary expectations, benefits, or job perks unless the employer explicitly asks for it in the job posting.
Generic sentences : Avoid generic sentences and details like "I'm a fast learner" without providing specific examples or evidence to back them up.
Certifications to List in Your Office Assistant Cover Letter
If you are an entry-level applicant , you should try to include some certifications in your letter.
Certifications and training can not only be positive for you as an employee but also give your letter a major boost.
Here are some certifications that would look great in your letter :
Microsoft Office Specialist : Validates proficiency in Microsoft Office tools.
Certified Administrative Professional (CAP) : Covers organizational management and technology.
Certified Professional Secretary (CPS) : Focuses on administrative functions and management.
QuickBooks Certification : Beneficial for handling financial records in smaller firms.
Project Management Professional (PMP) : Demonstrates project management and organizational skills.
Review the example below to understand how to easily include any of your titles or courses that you've completed.
As a Certified Administrative Professional (CAP) with proficiency in Microsoft Office, demonstrated by my Microsoft Office Specialist (MOS) certification, I am well-equipped to streamline office processes and enhance efficiency within your team.
Essential Office Assistant Skills for Your Cover Letter
Arguably what will impress an employer the most are your skills. If you can sell your skills and how you've used them in the past you'll give yourself a very good shot.
Here are some key skills that Office Assistants need to be successful:
Document management
Meeting coordination
Inventory management
Data entry accuracy
Office software proficiency
Travel arrangements
Calendar management
Report preparation
By adding these skills and your accomplishments using them you'll have a well-rounded letter . Study the example below to know how you should write in your essential skills.
In my previous role, I efficiently organized and archived over 750 documents. I coordinated an average of 9 meetings per week, ensuring well-prepared agendas and a 95% punctuality rate. Additionally, I took charge of report preparation, producing over 100 detailed monthly reports, which improved departmental decision-making efficiency by 20%.
This example shows how the candidate used document management, meeting coordination, and report preparation. Demonstrate your skills in the same way, and you'll be getting called in for interviews quickly.
Coming up with a job-winning application always seems like a major challenge at first. However, no matter your level of experience you can find a way to do it.
By using tools like our cover letter builder and resume templates you can win over a hiring manager in no time.
Apart from the tools keep the following tips in mind :
Create a detailed introduction
Explain how you were successful thanks to your skills
Add relevant certifications
Avoid unnecessary information
If you follow the advice in this article there's a great chance you'll be back in the office in no time.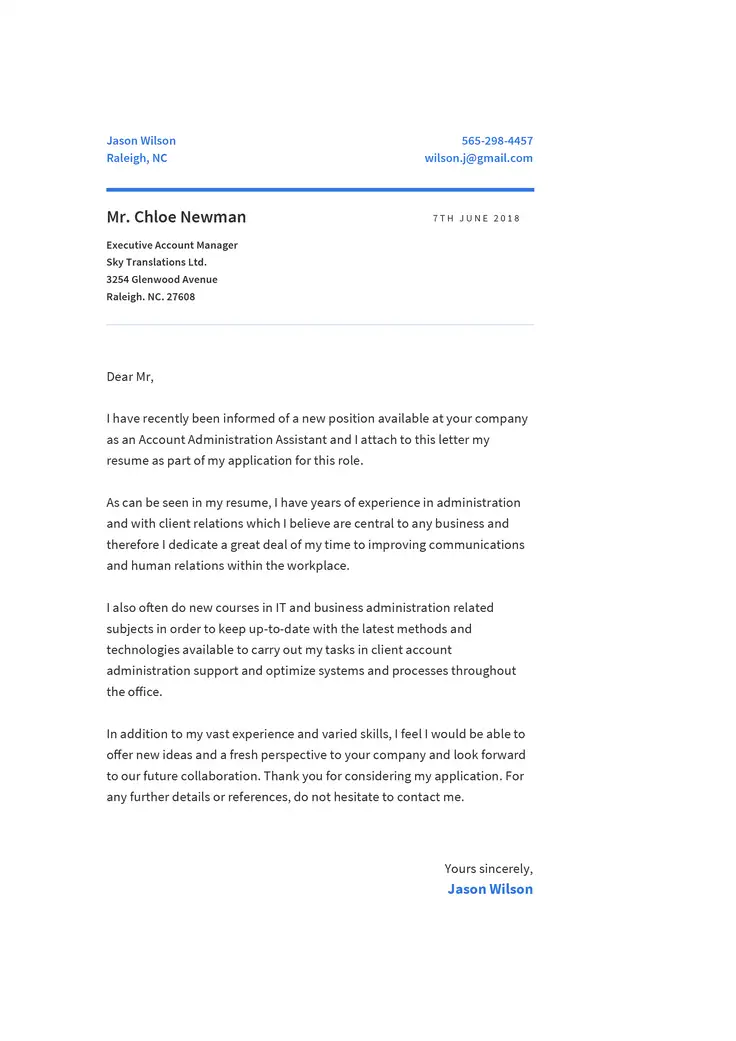 Trouble getting your Cover Letter started?
Beat the blank page with expert help.
Office Assistant Resume Sample + How-to Guide for 2023
You're an office assistant. 
You perform clerical duties to keep the office running smoothly.
Well, once you get the job…
There are dozens of other applicants in the way.
But how can you persuade the recruiter to choose you, and not them?
Well, you need to show how much of a valuable asset you will be to the office.
This is done by creating a job-winning office assistant resume, which we will take you through in this guide. 
An example of a finished office assistant resume that works
How to write an office assistant resume that'll fill up your interview diary
How to make a office assistant resume stand out [with top tips & tricks]
Before we get into the details, here's an office assistant resume example, created with our very own resume builder :
Looks neat, right?! Follow the steps below to create an office assistant resume that get results, just like the above example.
Considering applying for a different position? We can help you craft the perfect new resume - check out our related resume examples here:
Administrative Assistant Resume
Executive Assistant Resume
Consultant Resume
Career Change Resume
Accountant Resume
Bookkeeper Resume
Business Analyst Resume
Financial Analyst Resume
Bank Teller Resume
Banking Resume
How to Format an Office Assistant Resume
Before you can reveal your office assistant skills, you need pick the correct format.
Doing so will allow your best qualities to be seen at glance.
The resume format that we recommend office assistants start with is called " reverse-chronological" , and it's for good reason. Essentially, it allows the office manager to immediately see how your skills and experience can help in the office. 
There are two other formats that you may want to try:
Functional Resume – If your office skills are stronger than your actual experience, then this resume format is recommended. It's ideal for those who lack experience in an office setting or who have employment gaps.
Combination Resume – Combining both "Functional" and "Reverse-Chronological", this format focuses both on your office skills AND work experience. In opposition to the functional resume, you may want to use a combination resume if you have previously worked in an office.
Once you've chosen a format that suits your specific situation, you need to then organize your resume layout .
Use an Office Assistant Resume Template
An office assistant's job requires attention to detail on all types of documentation.
As such, you need a professional-looking resume that shows you can walk the walk. 
A cluttered resume with formatting errors just won't cut it. 
That means avoiding Word, which can result in your resume falling apart with every simple change.
Want to skip formatting issues? Use an office assistant resume template. Any of the following resume templates can be tailored for a perfect office assistant resume.
What to Include in an Office Assistant Resume
The main sections in an office assistant resume are:
Work Experience
Contact Information
Want to go a step further? You can also add these optional sections:
Interests & Hobbies
That sounds great, but what do we write for each of these sections? 
Read on to learn how.
Want to know more about resume sections? View our guide on What to Put on a Resume .
How to Correctly Display your Contact Information
Like that important document you need to photocopy, your contact information resume section doesn't need any creative flare.
However, the information must be kept brief and accurate.
You could create the best office assistant resume ever seen, but if you list the wrong phone number, then your chances of getting an interview are virtually zero. 
The contact information section must include:
Professional Title – In this case, "Office Assistant"
Phone Number – Check this carefully
Email Address – Use a professional email address (firstna[email protected]), not a personal one ([email protected])
Location - City/Country
Optional - Relevant social media
Max Smith - Office Assistant. 101-358-6095. [email protected]
Max Smith - Office Hero. 101-3598-6095. [email protected]
How to Write an Office Assistant Resume Summary or Objective
Did you know that recruiters spend less than a minute glancing over each resume?  
This fact highlights the importance of immediately hooking the recruiter.
To do this, use a resume summary or objective .
These are short, powerful paragraphs that introduce the rest of your resume. 
But what is the difference between the two sections?
A resume summary is a 2-4 sentence summary of your professional experiences and achievements.
Experienced office assistant seeking to leverage advanced office skills for improved efficiency at Media XYZ. 5+ years of industry experience includes decreasing data entry mistakes by 23%, decreasing negative feedback by 11%, and giving insights into creating paperless office environments.
A resume objective is a 2-4 sentence snapshot of what you want to achieve professionally.
Motivated English Literature graduate seeking an office assistant role at Media XYZ. Experience includes temp administrative jobs, which involved data entry, answering phone calls, and filing paperwork. Received praise for consistent positive attitude and willingness to work.
Which resume format should an office assistant choose?
Generally, we recommend going with a summary if you have lots of experience as an office assistant. An objective is more weighted to showing your goals, so is better suited to those who have never worked as an office assistant (graduates, career changers, or those still studying).
How to Make Your Office Assistant Work Experience Stand Out
The work experience section is where most jobs are won and lost.
You see, it reduces the risk of hiring the wrong person for the job.
After all, recruiters need to be confident that you can do the job.  
Luckily, you can build a job-winning office assistant work experience resume section with just a few tips and tricks.
Read the job description to discover what the company requires
Note down your most notable achievements
Use bullet points to list the achievements that align with the job description
Here's the best way to structure your work experience section:
Position name
Company Name
Responsibilities & Achievements
Office Assistant
03/2018 - 04/2021
Helped action a paperless office environment, which reduced labor hours by an average of 14 hours per month
Monitored daily customer emails, which led to an increase in customer retention by 22% from March 2019 to September 2020
Input data for all sales orders – decreased errors by 12% compared to the previous office assistant
As you may notice, the above examples focus on the candidate's achievements, rather than their daily tasks. 
For example, instead of saying:
"Sent emails"
"Monitored daily customer emails, which led to an increase in customer retention by 22% from March 2019 to September 2020"
Now, do you think that the first statement will impress the recruiter?
Of course not!
It shows that you responded to emails, but it doesn't show the results of your work.
The second statement shows that your work directly improved office-efficiency , which is something the potential employers will LOVE.
What if You Don't Have Work Experience?
Are you a graduate looking for your first office job?
Or maybe you have experience in an office, but never as an assistant?
Now, you can try to win the recruiter over by pleading your dreams and aspirations…
But that won't work.
It's a better idea to display any overlapping experiences from your non-office-assistant jobs.
For graduates, you can draw upon any experience from your educational setting. Talk about how you had to meet deadlines, maintain your files, and make photocopies – amongst other things.
Are you a recent graduate? Make sure to check out our student resume guide!
Use Action Words to Make Your Office Assistant Resume POP!
You want your resume to outshine the competition, which means using power words to make your achievements stand out:
How to Correctly List your Education
Next, it's time to talk about your education.
There's nothing too complicated with this section, just simply enter your education history in this format:
Degree Type & Major
University Name
Years Studied
GPA, Honours, Courses, and anything else you might want to add
B.A. in Business Administration
Boston State University
Relevant Courses: Business Communications and Academic Skills, Introduction to Work and Organisations, Contemporary Management, Managing Organisations, Management and Strategy, Contemporary HRM
Still need answers? If so, allow us to answer some of the most frequently asked questions:
What if I haven't completed education yet?
Regardless of whether you're a marketing graduate or still studying, you should still mention every year of education to date
Should I include my high school education?
The general rule is to only include your highest education. So, include your high school education if you don't have a relevant degree
What do I put first, my education or experience?
Experiences are the priority, so those go first. If you're a recent graduate, you will likely need to start with education
Need more advice? Check out our guide on how to list education on a resume .
Top 10 Skills for an Office Assistant Resume
Is the recruiter looking for anything as they glance over your resume?
Well, yes… they want to see the correct office resume skills .
These skills show that you have what it takes to handle any task that comes your way.
You can fill your resume with the best office assistant resume skills by following these simple steps:
Look at the job description and other job offers online
Highlight all the skills they are looking for
List all highlighted skills and any more you can think of
Here are some of the most common office assistant skills:
Hard Skills for an Office Assistant Resume:
Microsoft Office
Answering phones
Office equipment
Soft Skills for an Office Assistant Resume:
Communication
Reliability
Team Player
Time Management 
Here's a more comprehensive list of 100+ must-have skills this year.
What Else Can You Include?
Congrats – you have now covered every essential resume section .
But don't clock out of the office just yet.
You need your resume to really impress!
Doing a good job at the above sections should be enough to get you shortlisted, but adding extra sections can be the major factor in whether you secure an interview or not.
Awards & Certifications
Have you ever earned an employee of the month award?
Have you completed any courses to improve your office skills?
If you have something to be proud of, make sure to mention it in your resume!
Here are some example:
Employee of the Year 2018 – Tiston Inc
Microsoft Office Certified Specialist
Learning How to Learn – Coursera Certificate
Excel Skills for Business – Coursera Certificate
Even though it may not be a requirement on the job description, being able to speak a second language is an impressive skill that could always come in handy. 
As such, feel free to add a language section if you have space.
Rank the languages by proficiency:
Next up, a section about what you like to do on the weekend…
You're likely wondering about the purpose of this section.
Well, it isn't a vital part of your resume, but it does allow the hiring manager to learn more about you as a person.
So be sure to include your hobbies, especially if you enjoy social activities. 
Here's which hobbies & interests you may want to mention.
Include a Cover Letter with Your Resume
It's a common mistake to think that your office assistant resume will work on its own.
Now, a well-written resume will get you onto the shortlist, but including a cover letter creates an unforgettable application that will attract interview after interview. 
You see, a cover letter allows you to start a conversation.
Unlike the pile of resumes on the recruiter's desk, your application includes a personalized piece of content that shows you're prepared to go the extra mile.
Here's how to create an office assistant cover letter that converts:
You should complete the following sections:
Personal Contact Information
Your full name, profession, email, phone number, and location
Hiring Manager's Contact Information
Full name, position, location, email
Opening Paragraph
It's no secret that recruiters skim through resumes and cover letters. As such, you need a powerful opening paragraph. Use concise language to mention:
The position you're applying for
Your experience summary and best achievement to date
With the recruiter now intrigued to know more, you can get deeper into the following specifics:
Why you chose this specific school
What you know about the school's philosophy 
How your top skills are relevant to the teaching position
Which similar industries or positions have you worked in before
Closing Paragraph
Don't just end the conversation abruptly, you should:
Conclude the points made in the body paragraph
Thank the hiring manager for the opportunity
Finish with a call to action. This is a great way to continue the conversation. A simple "At your earliest opportunity, I'd love to discuss more about how I can improve office efficiency…" will work.
Formal Salutations
Finish the letter with a professional closer. We would recommend something like "Kind regards" or "Sincerely."
For more inspiration, read our step-by-step guide on how to write a cover letter .
Key Takeaways
Followed all of the advice above?
Then you may want to get prepared for your upcoming interview...
Let's quickly summarize everything we've learnt today:
Format your office assistant resume in the best way. We recommend starting with the reverse-chronological format, and then using a professional content layout
Use a resume summary or objective to highlight your best qualities
Focus on your best achievements from your work experience, not your daily responsibilities
Make your application personal with a convincing cover letter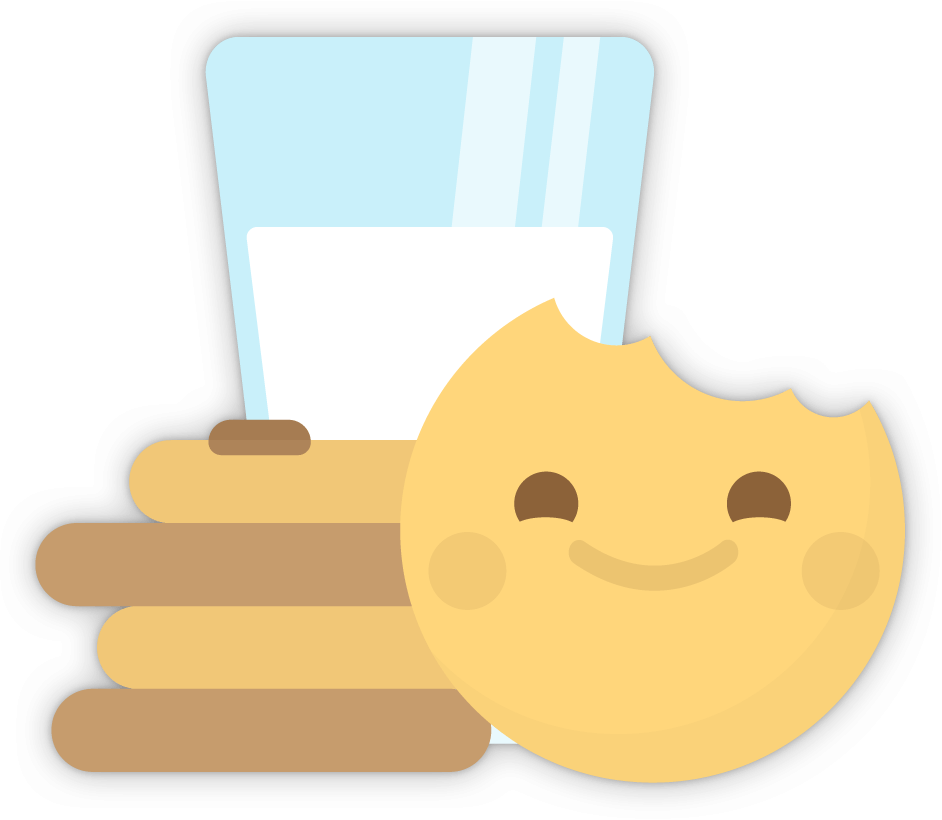 To provide a safer experience, the best content and great communication, we use cookies. Learn how we use them for non-authenticated users.

Office Assistant cover letter examples

You've got an impressive array of administrative and transferable skills that make you the ideal candidate for an office assistant.
Now you've got to put your communication skills to the test and write an engaging and persuasive cover letter that will grab the recruiter's attention.
Below, we've put together our expert advice to guide you through the writing process, complete with some office assistant cover letter examples.

Office Assistant cover letter example 1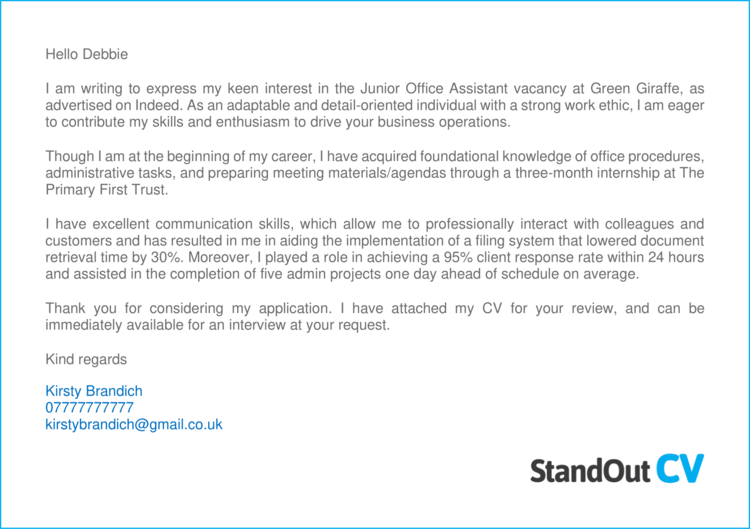 Office Assistant cover letter example 2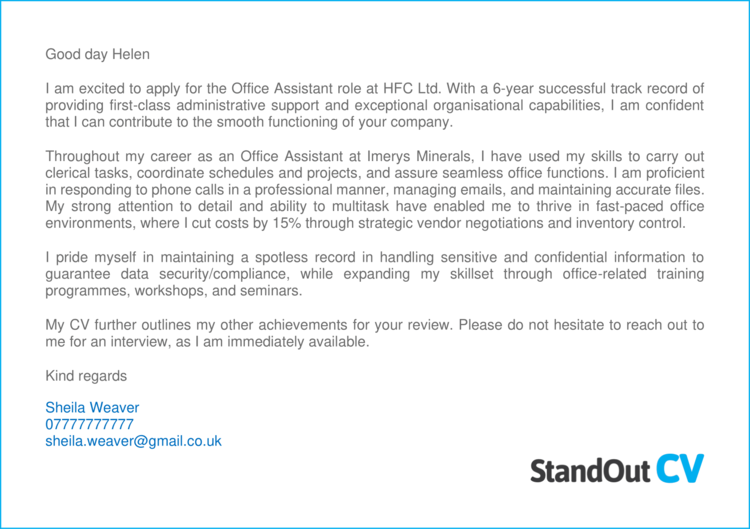 Office Assistant cover letter example 3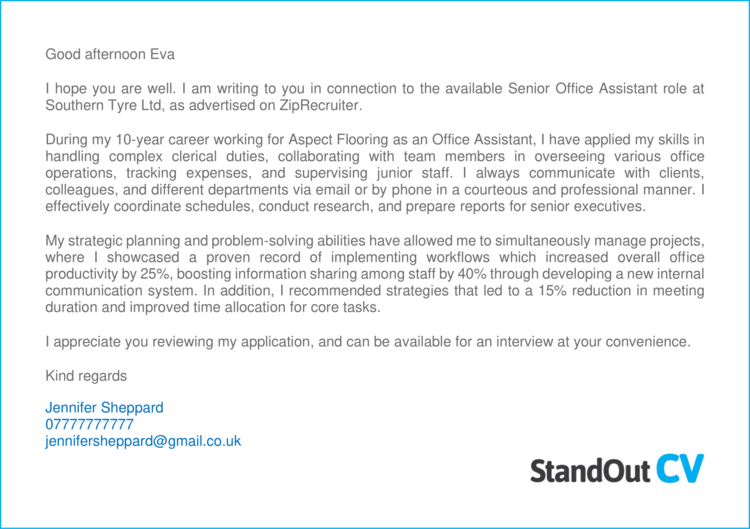 The example cover letters here should give you a good general idea on how your Office Assistant cover letter should be formatted and written.
The rest of this guide gives more specific guidance on how to create your own cover letter in this format, and even includes some templates you can copy and paste.
How to write a Office Assistant cover letter
Here's how to write your own winning Office Assistant cover letter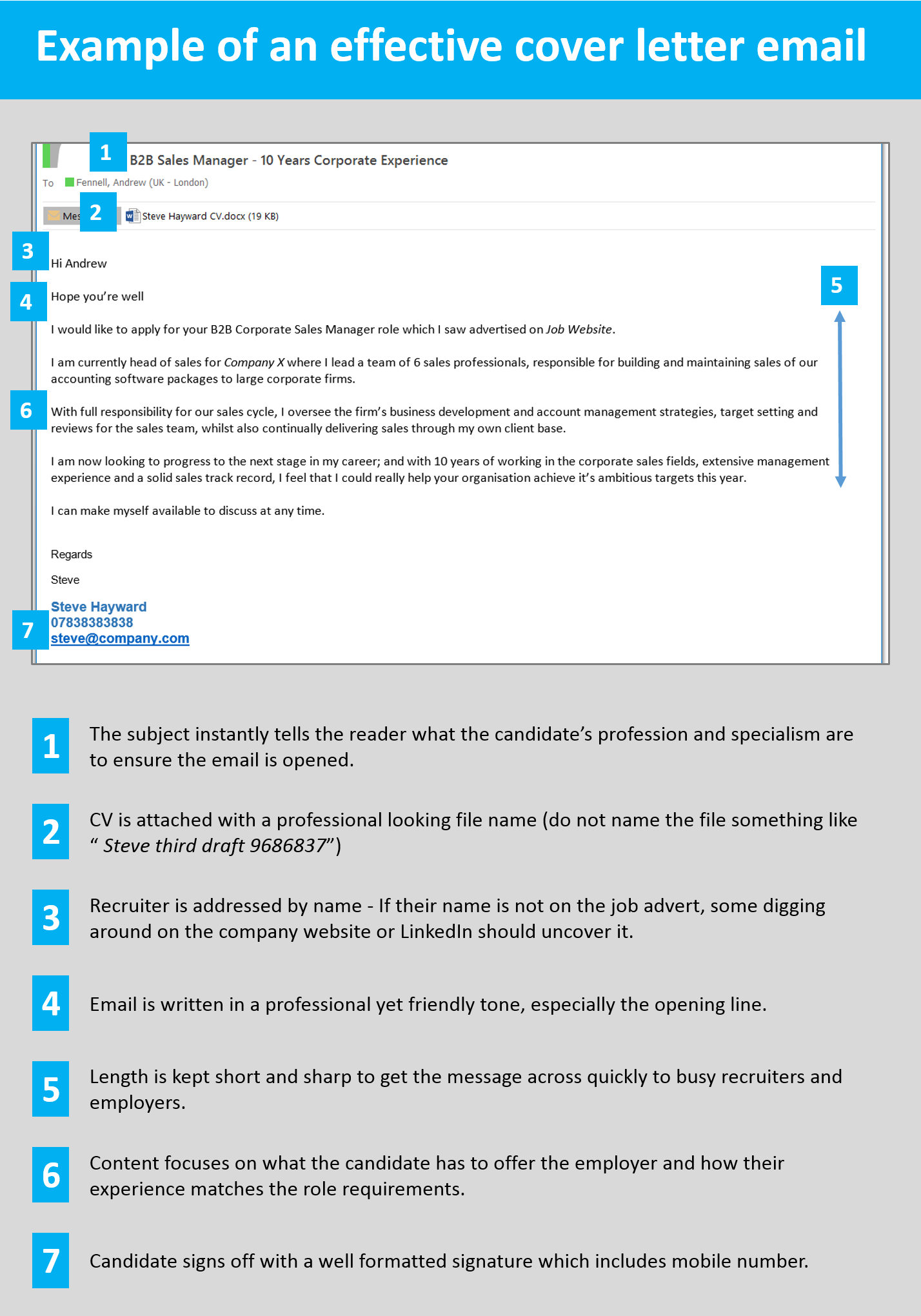 Write your cover letter in the body of an email/message
When writing your Office Assistant cover letter, it's best to type the content into the body of your email (or the job site messaging system) and not to attach the cover letter as a separate document.
This ensures that your cover letter gets seen as soon as a recruiter or employer opens your message.
If you attach the cover letter as a document, you're making the reader go through an unnecessary step of opening the document before reading it.
If it's in the body of the message itself, it will be seen instantly, which hugely increases the chances of it being read.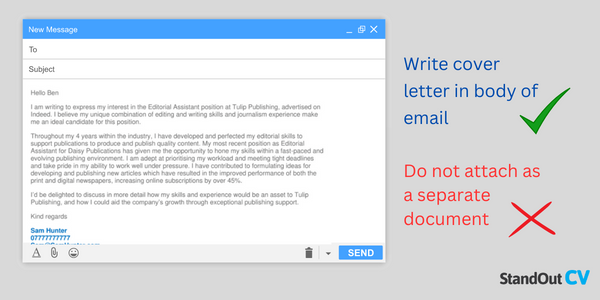 Start with a friendly greeting

To kick your cover letter off, start with a friendly greeting to build rapport with the recruiter instantly.
Your greeting should be personable but professional. Not too casual, but not too formal either
Go with something like…
Hi [insert recruiter name]
Hi [insert department/team name]
Avoid old-fashioned greetings like "Dear sir/madam " unless applying to very formal companies.
How to find the contact's name?
Addressing the recruitment contact by name is an excellent way to start building a strong relationship. If it is not listed in the job advert, try these methods to find it.
Check out the company website and look at their  About page. If you see a hiring manager, HR person or internal recruiter, use their name. You could also try to figure out who would be your manager in the role and use their name.
Head to LinkedIn , search for the company and scan through the list of employees. Most professionals are on LinkedIn these days, so this is a good bet.
Identify the role you are applying for
Now that you have warmed the recruiter up with a friendly greeting, firstly you need to let them know which role you are applying for.
Sometimes a recruitment consultant will be juggling 10 or 10 vacancies, so it's important to specify which one you are applying to.
Give us much detail as possible (team/department, role title etc.) and paste in the reference number if you have one.
Here are some examples you can use.
I am interested in applying for the role of Office Assistant with your company.
I would like to apply for the role of Sales assistant (Ref: 40f57393)
I would like to express my interest in the customer service vacancy within your retail department
I saw your advert for an IT project manager on Reed and would like to apply for the role.
See also: CV examples – how to write a CV – CV profiles
Highlight your suitability
The sole objective of your cover letter is to motivate recruiters into to opening your CV. And you achieve this by quickly explaining your suitability to the roles you are applying for.
Take a look at the job descriptions you are applying to, and make note of the most important skills and qualifications being asked for.
Then, when crafting your cover letter, make your suitability the central focus.
Explain why you are the best qualified candidate, and why you are so well suited to carry out the job.
This will give recruiters all the encouragement they need to open your CV and consider you for the job.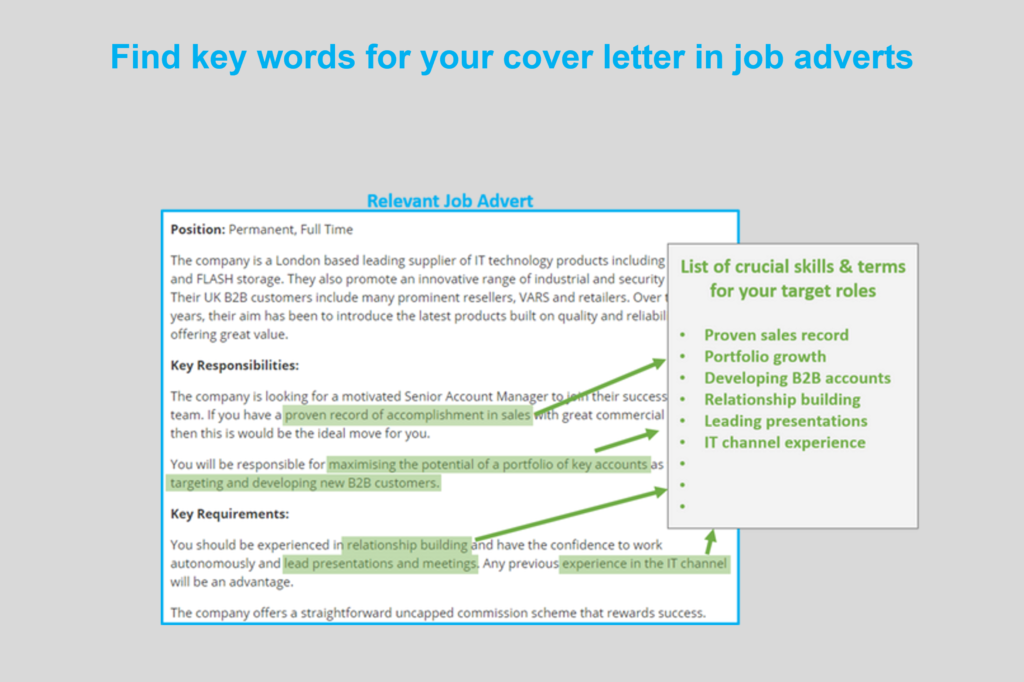 Keep it short and sharp
It is best to keep your cover letter brief if you want to ensure you hold the attention of busy recruiters and hiring managers. A lengthy cover letter will probably not get read in full, so keep yours to around 3-6 sentences and save the real detail for your CV.
Remember the purpose of your cover letter is to quickly get recruiters to notice you and encourage them to open your CV, so it only needs to include the highlights of your experience.
Sign off professionally
To round of your cover letter, add a professional signature to the bottom, giving recruiters your vital contact information.
This not only gives various means of contacting you, it also looks really professional and shows that you know how to communicate in the workplace.
Include the following points;
A friendly sign off – e.g. "Warm regards"
Your full name
Phone number (one you can answer quickly)
Email address
Profession title
Professional social network – e.g. LinkedIn
Here is an example signature;
Warm regards,
Gerald Baker Senior Accountant 07887500404 [email protected] LinkedIn
Quick tip : To save yourself from having to write your signature every time you send a job application email, you can save it within your email drafts, or on a separate document that you could copy in.

What to include in your Office Assistant cover letter
Your Office Assistant cover letter will be unique to your situation, but there are certain content guidelines you should stick to for best results.
To attract and entice recruiters, stick with the following key subjects in your cover letter – adapting them to fit your profession and target jobs.
Your professional experience – Employers will be keen to know if your experience is suitable for the job you are applying to, so provide a good summary of it in your cover letter.
Your qualifications and education – Highlight your most relevant and high-level of qualification, especially if they are essential to the job.
The positive impact you have made – Employers love to hear about the benefits you can bring to them, so shout about anything impressive you have done, such as saving money or improving processes.
Your reasons for leaving – Use a few words of your cover letter to explain why you are leaving your current job and ensure you avoid any negative reasons.
Your availability – Let recruiters know when you can start a new job . Are you immediately available, or do you have a month notice period?
Office Assistant cover letter templates
Copy and paste these Office Assistant cover letter templates to get a head start on your own.
Hello Debbie
I am writing to express my keen interest in the Junior Office Assistant vacancy at Green Giraffe, as advertised on Indeed. As an adaptable and detail-oriented individual with a strong work ethic, I am eager to contribute my skills and enthusiasm to drive your business operations.
Though I am at the beginning of my career, I have acquired foundational knowledge of office procedures, administrative tasks, and preparing meeting materials/agendas through a three-month internship at The Primary First Trust.
I have excellent communication skills, which allow me to professionally interact with colleagues and customers and has resulted in me in aiding the implementation of a filing system that lowered document retrieval time by 30%. Moreover, I played a role in achieving a 95% client response rate within 24 hours and assisted in the completion of five admin projects one day ahead of schedule on average.
Thank you for considering my application. I have attached my CV for your review and can be immediately available for an interview at your request.
Kind regards
Kirsty Brandich
Good day Helen
I am excited to apply for the Office Assistant role at HFC Ltd. With a 6-year successful track record of providing first-class administrative support and exceptional organisational capabilities, I am confident that I can contribute to the smooth functioning of your company.
Throughout my career as an Office Assistant at Imerys Minerals, I have used my skills to carry out clerical tasks, coordinate schedules and projects, and assure seamless office functions. I am proficient in responding to phone calls in a professional manner, managing emails, and maintaining accurate files. My strong attention to detail and ability to multitask have enabled me to thrive in fast-paced office environments, where I cut costs by 15% through strategic vendor negotiations and inventory control.
I pride myself in maintaining a spotless record in handling sensitive and confidential information to guarantee data security/compliance, while expanding my skillset through office-related training programmes, workshops, and seminars.
My CV further outlines my other achievements for your review. Please do not hesitate to reach out to me for an interview, as I am immediately available.
Sheila Weaver
Good afternoon, Eva
I hope you are well. I am writing to you in connection to the available Senior Office Assistant role at Southern Tyre Ltd, as advertised on ZipRecruiter.
During my 10-year career working for Aspect Flooring as an Office Assistant, I have applied my skills in handling complex clerical duties, collaborating with team members in overseeing various office operations, tracking expenses, and supervising junior staff. I always communicate with clients, colleagues, and different departments via email or by phone in a courteous and professional manner. I effectively coordinate schedules, conduct research, and prepare reports for senior executives.
My strategic planning and problem-solving abilities have allowed me to simultaneously manage projects, where I showcased a proven record of implementing workflows which increased overall office productivity by 25%, boosting information sharing among staff by 40% through developing a new internal communication system. In addition, I recommended strategies that led to a 15% reduction in meeting duration and improved time allocation for core tasks.
I appreciate you reviewing my application and can be available for an interview at your convenience.
Jennifer Sheppard
Writing a strong attention-grabbing cover letter is a vital step in landing a good Office Assistant job.
Use the tips, strategies and examples above to get more responses from you job applications and start lining job interview up.
Good luck with your job search!
Office Assistant Cover Letter Example
In order to get an edge over other candidates, avoid drafting a conventional cover letter and think of different ideas of making it creative while sustaining its logic and relevance. You must bring forth your strong points for convincing the headhunter to hire you for the open role. Your Office Assistant Cover Letter should foreground your capability to oversee supply control, client interaction, and managing clerical duties. The Office Assistant Cover Letter Sample provided below is a classic example of a rounded-off cover letter that would further raise the prospects of you getting selected.
The role of an Office Assistant is to deliver clerical support in the company. He assists in preparing reports, managing the files and documents, maintaining and updating data, conveying important details amongst the employees, welcoming the clients, etc.
Cover Letters
Office & Administrative
What to Include in a Office Assistant Cover Letter?
Roles and responsibilities.
A number of the job responsibilities performed by an Office Assistant are mentioned below:
Attend the incoming phone calls.
Welcoming and greeting clients.
Update information in the database.
Schedule meetings and appointments.
Negotiate with the vendors and restock supplies.
Scan, print, photocopy, and fax the documents.
Perform other duties as guided by the manager.
Education & Skills
Office assistant skills :.
Amazing verbal communication skills in order to communicate with clients and colleagues.
Outstanding organization skills to carry out various activities simultaneously such as handling file management systems, communicating with clients, etc.
Incredible time management skills to complete the assigned task within the set time frame.
Attentiveness to details to ensure completion of paperwork, draft professional email with no spelling errors, accurate data entry, etc.
Excellent problem-solving ability to understand and resolve administrative-level issues.
Cooperative in nature to provide support to the senior executive.
Office Assistant Educational Requirements:
High school diploma or equivalent (required).
An associate's degree in a pertinent stream is preferred.
Prior work experience of at least 1 year in a similar job profile.
Proficiency with MS Office and other software.
Working knowledge of ERP systems and call forwarding systems.
Office Assistant Cover Letter Example (Text Version)
Dear Mr./Ms.,
I would like to express my interest in the open position of Office Assistant with your firm; therefore, I am writing this job application to apply for the same. I have been working in the office support sector for 2+ years. I have excellent knowledge of inventory management, organizing meetings, etc., which makes me a suitable candidate for the job role.
Hereunder is an overview of current job duties for your review:
Welcome the clients.
Arrange meetings and schedule appointments.
Distribute the incoming mails and parcels.
Scan, photocopy, print, and fax documents.
Perform data entry tasks.
Restock the inventory as per the requirements.
Conduct other duties as guided by the supervisor.
I am confident that with my remarkable customer care skills, great communication, and outstanding organizational ability, I would be able to surpass your expectations from your next Office Assistant.
Thank you for looking through my job qualifications. I request you to review my resume in order to assess my career specifics, such as prior experience and qualifications. I look forward to having further rounds of discussion.
Best Regards, [Your Name]
Touching upon your educational qualifications and aptitude in paper management and customer interaction would help you get a favorable position. Master the art of drafting a compelling and persuasive resume for yourself with the assistance of our Office Assistant Resume Sample .
Customize Office Assistant Cover Letter
Get hired faster with our free cover letter template designed to land you the perfect position.
Related Office & Administrative Cover Letters
3 Office Administrator Cover Letter Examples for 2023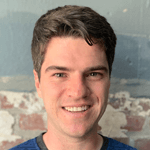 Office Administrator Cover Letter
Medical Office Administrator Cover Letter
Real Estate Office Administrator Cover Letter
Write Your Office Administrator Cover Letter
Every office environment needs to operate efficiently to achieve company goals. With your top-notch abilities to organize schedules and improve administrative processes, you're the leader every office needs to be successful.
Are your cover letter and complementary office administrator resume showing you're the organized professional that offices need?
With administrators playing such a significant role in every office's processes, companies perform in-depth reviews to choose the right applicants to interview. We'll show you how to stand out with these office administrator cover letter examples that landed plenty of jobs in 2023.
Office Administrator Cover Letter Example
USE THIS TEMPLATE
Microsoft Word
Google Docs
Block Format
Why this cover letter works
Such an approach is more than just cherishing the hiring organization's accomplishment. By signaling an intrinsic understanding of their product, you infuse relevance and familiarity into your office administrator cover letter, painting a picture of a ready-to-go team player.
Medical Office Administrator Cover Letter Example
White spaces, when balanced with text, are refreshing pauses for the hiring manager reading your masterpiece. As for choosing the perfect template for your piece, ensure everything (including colors) is clean and visually engaging without cluttering.
Real Estate Office Administrator Cover Letter Example
Think of the above as the "curb appeal" that hints at how both sides could enjoy a win-win by working together. In addition, see how David amplifies his piece's wow factor by showcasing familiarity with industry-pertinent software like Zillow Premier Agent and AppFolio.
Related cover letter examples
Office administrator resume
Office manager
Office assistant
Administrative assistant
Executive assistant
How to Write an Office Administrator Cover Letter That Stands Out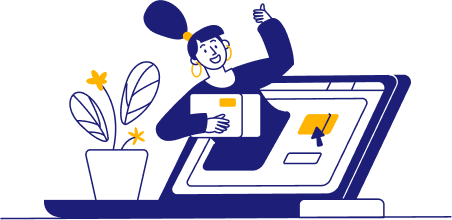 Every office has different needs when searching for an administrator. For example, one may be looking for a financial process specialist, whereas another needs a customer service expert.
Tailoring your cover letter to each job's description is the best way to stand out. That way, whether you need to be proficient in Zendesk, QuickBooks, or Asana, you can customize the skills and experiences you write about based on varying positional needs.

Write a greeting and intro that grabs the hiring manager's attention
While crafting the opening lines of your office administrator cover letter, think about it like you're writing email correspondence to an important company client. One of the first things you'd want to do is greet a specific person by name to ensure a personal touch. You can often find the name of a hiring manager in the job description or on the company's website.
Then, as you get into the opening paragraph, you should show your passion for the company's mission and how your administrative abilities fit in. For example, how you're eager to use your proficiency in bookkeeping and QuickBooks to help the company achieve organized financial processes.
The opener below falls short since the applicant doesn't greet anyone by name or get into those essential administrative skills that hiring managers will be looking for.
Lacking important details here!
As an administrative professional with years of experience, I was excited to see your office administrator job opening. I believe I would be a great fit for your team.
The example below does a much better job showcasing the applicant's evident passion for the administrator role at Valleywise Health while showing how their EHR management and medical coding skills fit in.
Making a direct connection to administrative needs!
Dear Mr. King,
Reflecting on my neighbor's success in managing her health at Valleywise Health, I realized I could apply my expertise as a medical office administrator to aid others in their health voyage. Driven by a profound sense of compassion and armed with proficiencies in EHR management and medical coding, I'm eager to impact patient-care outcomes at Valleywise Health.

Optimize the body of your office administrator cover letter
The body of your cover letter is where you want to let your administrative skills shine.
A great way to show how you'll be successful on the job is by focusing on job skills the company is seeking and writing about previous work achievements using those abilities. For example, how you implemented a virtual chat customer service system in Zendesk to improve response times by 55%.
Your examples in this section should be based on business metrics whenever possible, such as customer satisfaction scores or reductions in scheduling errors.
A great body paragraph emphasizing administrative skills!
I also helped streamline medical coding and billing operations using Medisoft software at Native Health of Phoenix. This dramatically reduced billing errors and increased revenue collection to 92.3%.

Reinforce your abilities while closing out your office administrator cover letter
Consider closing out your cover letter like you're ending a call with a client. You'd likely thank them for their time and may use a call to action if you're trying to make a sale or retain their business.
In addition to taking those steps in your cover letter, it's also a good idea to reinforce your top skills and your connection to the company's mission you presented earlier. For example, you could write about how you're passionate about a medical organization's commitment to a caring patient experience and are eager to use your customer service skills to help.
The example below isn't hitting the mark since it doesn't use a call to action or present this office administrator applicant's specific connection to the company's mission.
This one's too generic!
I believe my skills and experiences will make me an ideal fit to be your next office administrator. Thank you for considering me for the role.
Tasha Matthews
The following example provides a much more thorough overview of how the applicant's analytical and relationship-building skills will help Coldwell Banker achieve its mission of revitalizing Las Vegas Neighborhoods.
An enthusiastic connection to the company's needs!
The thought of leveraging my analytical skills, proactive communication, and relationship-building to further Coldwell Banker Premier Realty's mission excites me. I have been an integral part of revitalizing Las Vegas neighborhoods, and my eagerness to continue this journey as your real estate office administrator is profound. I'm enthusiastic about connecting with you to discuss how my experiences and skills might benefit your organization. Thank you very much for your time.
David Hwang
Even if you haven't worked as an administrator, there are still other ways you can present your abilities. For example, you could write about the customer service or data entry skills you picked up while working as a receptionist. Or relevant education, like a business administration degree, can help you stand out, too.
One page will be the best length. If you're struggling to narrow it down, try focusing on some of the company's primary needs. Do they need help with project management? Then, your abilities in tools like Asana or Trello while coordinating assignments may be great to focus on.
Not every company will have their hiring manager's name listed, so simply beginning with "Dear [name of company] hiring team" still works well in those cases. Then, ensure the rest of your cover letter is specific to job skills each company is looking for, like travel coordination or confidentiality.