New Releases in Philosophy
← Previous page
Next page →
Amazon Newsletter
About Amazon
Accessibility
Sustainability
Press Center
Investor Relations
Amazon Devices
Amazon Science
Start Selling with Amazon
Sell apps on Amazon
Supply to Amazon
Protect & Build Your Brand
Become an Affiliate
Become a Delivery Driver
Start a Package Delivery Business
Advertise Your Products
Self-Publish with Us
Host an Amazon Hub
› See More Ways to Make Money
Amazon Visa
Amazon Store Card
Amazon Secured Card
Amazon Business Card
Shop with Points
Credit Card Marketplace
Reload Your Balance
Amazon Currency Converter
Your Account
Your Orders
Shipping Rates & Policies
Amazon Prime
Returns & Replacements
Manage Your Content and Devices
Your Recalls and Product Safety Alerts
Conditions of Use
Privacy Notice
Your Ads Privacy Choices
Authors & Events
Recommendations
New & Noteworthy
Bestsellers
Popular Series
The Must-Read Books of 2023
Popular Books in Spanish
Coming Soon
Literary Fiction
Mystery & Thriller
Science Fiction
Spanish Language Fiction
Biographies & Memoirs
Spanish Language Nonfiction
Dark Star Trilogy
Ramses the Damned
Penguin Classics
Award Winners
The Parenting Book Guide
Books to Read Before Bed
Books for Middle Graders
Trending Series
Magic Tree House
The Last Kids on Earth
Planet Omar
Beloved Characters
The World of Eric Carle
Llama Llama
Junie B. Jones
Peter Rabbit
Board Books
Picture Books
Guided Reading Levels
Middle Grade
Activity Books
Trending This Week
Top Must-Read Romances
Page-Turning Series To Start Now
Books to Cope With Anxiety
Short Reads
Anti-Racist Resources
Staff Picks
Memoir & Fiction
Features & Interviews
Emma Brodie Interview
James Ellroy Interview
Nicola Yoon Interview
Qian Julie Wang Interview
Deepak Chopra Essay
How Can I Get Published?
For Book Clubs
Reese's Book Club
Oprah's Book Club
happy place " data-category="popular" data-location="header">Guide: Happy Place
the last white man " data-category="popular" data-location="header">Guide: The Last White Man
Authors & Events >
Our Authors
Michelle Obama
Zadie Smith
Emily Henry
Cormac McCarthy
Colson Whitehead
In Their Own Words
Qian Julie Wang
Patrick Radden Keefe
Phoebe Robinson
Emma Brodie
Ta-Nehisi Coates
Laura Hankin
Recommendations >
Holiday Cozy Mysteries for the Festive Season
Books With New TV and Movie Adaptations
Wine and Cocktail Books for Holiday Hosting
Historical Fiction With Female Protagonists
Best Thrillers of All Time
Manga and Graphic Novels
happy place " data-category="recommendations" data-location="header">Start Reading Happy Place
How to Make Reading a Habit with James Clear
Why Reading Is Good for Your Health
Vallery Lomas' Blueberry Buckle Recipe
New Releases
Memoirs Read by the Author
Our Most Soothing Narrators
Press Play for Inspiration
Audiobooks You Just Can't Pause
Listen With the Whole Family
New Releases: Philosophy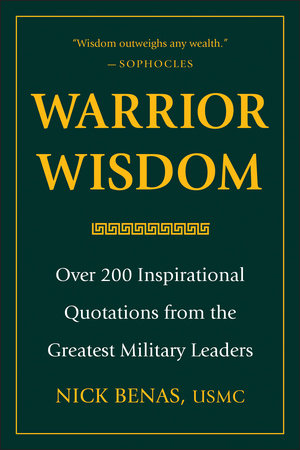 Visit other sites in the Penguin Random House Network
Raise kids who love to read
Today's Top Books
Want to know what people are actually reading right now?
An online magazine for today's home cook
Stay in Touch
By clicking "Sign Up", I acknowledge that I have read and agree to Penguin Random House's Privacy Policy and Terms of Use and understand that Penguin Random House collects certain categories of personal information for the purposes listed in that policy, discloses, sells, or shares certain personal information and retains personal information in accordance with the policy . You can opt-out of the sale or sharing of personal information anytime.
Become a Member
Just for joining you'll get personalized recommendations on your dashboard daily and features only for members.
Point Status This is where you'll see your current point status and your earned rewards. To redeem, copy and paste the code during the checkout process. See Account Overview

Architecture
Art History
Design & Illustration
Fashion & Style
Modern and Contemporary Art
Photography
How to Invest
Behavioural Economics
Development Economics
Economic History
Financial Crisis
Globalization Books
World Economies
Climate Change Books
Environmental Ethics
The Best Cookbooks
Food & History of Food
Wine & Drinks
Death & Dying
Family & Relationships
Sex & Sexuality
American History
Ancient History (up to 500)
Modern History (1800-1945)
History of Science
Historical Figures
Military History
English Grammar & Usage
Books for Learning Languages
Linguistics
Best Biographies
Artists' Biographies
Classical Music & Opera
Film & Cinema
The Prehistoric World
Plants, Trees & Flowers
Ancient Philosophy
Ethics & Moral Philosophy
Great Philosophers
Social & Political Philosophy
Foreign Policy & International Relations
Human Rights
Mental Health
Neuroscience
Psychoanalysis
Psychology Research
Best Atheist Books
Religious History Books
Maths & Statistics
Popular Science
Physics Books
Football (Soccer)
Sport & Sporting Culture
Artificial Intelligence/AI Books
Digital Age
History of Technology
Classic English Literature
American Literature
World Literature
Literary Criticism
Literary Figures
Classical Studies
NEW Fiction
Comics & Graphic Novels
Fairy Tales & Mythology
Historical Fiction
Crime Novels
Science Fiction
Short Stories
South Africa
United States
Arctic & Antarctica
Afghanistan
Myanmar (Formerly Burma)
Netherlands
Kids Recommend Books for Kids
High School Teachers Recommendations
Ages Baby-2
Books for Teens and Young Adults
Best Kids Books of 2023
Best Books for Teens of 2023
Best Audiobooks for Kids
Prizewinning Kids' Books
Popular Series Books for Kids
Environment
Best Kids' Books of 2023
Political Novels
New Science Books
New Climate Books
New Psychology Books
New Philosophy Books
New Math Books
New Economics Books
New History Books
New Physics Books
New Memoirs
New Biography
New Fiction
New World Literature
New Historical Fiction
Actors Read Great Books
Books Narrated by Their Authors
Best Audiobook Thrillers
Best History Audiobooks
Nobel Literature Prize
Booker Prize
Baillie Gifford Prize
Royal Society (science)
Wolfson Prize (history)
Walter Scott Prize
Arthur C Clarke Prize
Pushkin House Prize
Audie Awards
Make Your Own List
Philosophy Books
The best philosophy books of 2022, recommended by nigel warburton.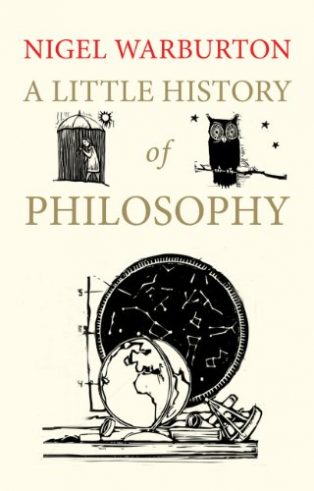 A Little History of Philosophy by Nigel Warburton
Every year we ask our philosophy editor Nigel Warburton to recommend the best new books in the field. In 2022, his philosophy book recommendations include David Chalmers' latest examination of consciousness, a memoir of teaching philosophy in prison, and a biography of the ancient provocateur and original cynic Diogenes.
Interview by Cal Flyn , Deputy Editor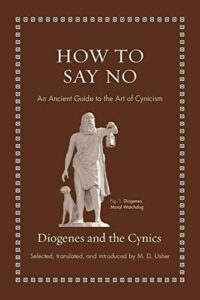 How to Say No: An Ancient Guide to the Art of Cynicism by Diogenes and the Cynics, translated by Mark Usher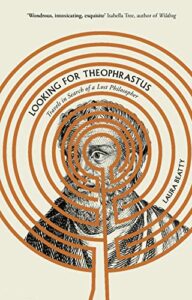 Looking for Theophrastus: Travels in Search of a Lost Philosopher by Laura Beatty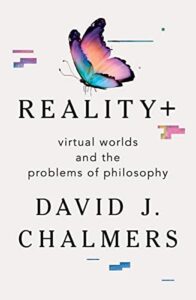 Reality+: Virtual Worlds and the Problems of Philosophy by David Chalmers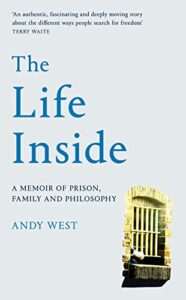 The Life Inside: A Memoir of Prison, Family and Philosophy by Andy West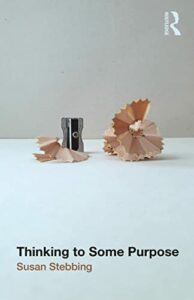 Thinking to Some Purpose by Susan Stebbing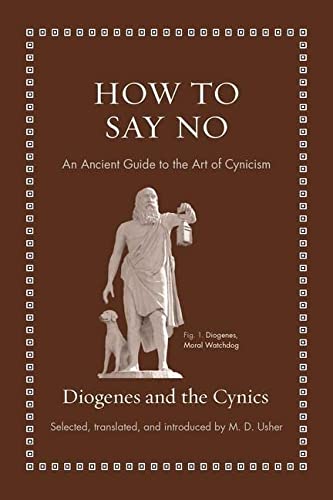 1 How to Say No: An Ancient Guide to the Art of Cynicism by Diogenes and the Cynics, translated by Mark Usher
2 looking for theophrastus: travels in search of a lost philosopher by laura beatty, 3 reality+: virtual worlds and the problems of philosophy by david chalmers, 4 the life inside: a memoir of prison, family and philosophy by andy west, 5 thinking to some purpose by susan stebbing.
Has 2022 been a good year for philosophy books ? Are there any particularly hot topics this year?
Last year there was a flurry of really interesting philosophy books, but I would say that, for me, there were fewer published this year. There was a huge amount of reading going on during the pandemic, which was wonderful for writers. But as the pandemic's effects set in for publishing, I wonder whether some things got pushed back to next year, because I've already read several books that are contenders for the best of 2023. I just wish they'd been published at the end of 2022.
The book I'm particularly looking forward to is Sarah Bakewell's book about the history of humanism, Humanly Possible , that's coming out in March 2023. She wrote a brilliant book about existentialism , At the Existentialist Café , which was a group biography, a critical, engaged philosophical biography, and a book about Montaigne before that, but this is even more ambitious. It covers seven centuries of humanistic thought. It's a hugely ambitious book but it's done with her characteristic elegance and intelligence. So that's a brilliant book.
Also, Martha Nussbaum's Justice for Animals will be out early in the year, and John Sellars has written a short introduction to Aristotle . That's a very nice book as well. It's coming out in February.
Brilliant, our readers can get their pre-orders in now. But I think you did manage to put together a list of five philosophy books from 2022 that you would recommend. Maybe you could talk me through your first choice, How to Say No: An Ancient Guide to the Art of Cynicism.
This is a personal favorite. Diogenes the Cynic was a real character and this book, How to Say No , is in the Princeton series 'Ancient Wisdom for Modern Readers ', which was commissioned by the editor Rob Tempio. These books have selections from great thinkers of the Classical Age, introduced by academics.  You get a particular take and a curated selection of writing by them, which is brilliant. This one is my favorite so far.
Diogenes was Plato's contemporary. When somebody asked, 'How would you describe Diogenes?' the response was 'Socrates gone insane.' As Mark Usher, the classicist who introduces him in this book demonstrated them in creative and often amusing or shocking ways, he showed as well as said, as it were. He famously walked around Athens with a lamp that was lit and when people stopped him in the marketplace and asked what on earth he was doing, he'd say, 'I'm looking for an honest man in Athens and I haven't found one yet.'
He lived a very frugal existence. He slept in a barrel—well, they say it was a barrel but it was actually probably an amphora—just outside Athens and had only a cloak as a possession. He originally had a wooden bowl to drink from as well but when he saw a boy drinking from a waterfall with his hands, he realized he didn't need it and got rid of it.
He famously masturbated and defecated in public and defied other conventions too. At the same time, he was a cosmopolitan in the sense that he didn't identify with coming from a particular place. When people said, 'Where are you from?' He'd say he was from the cosmos. So he was very provocative in the way he operated.
"When somebody asked, 'How would you describe Diogenes?' the response was 'Socrates gone insane.'"
There are so many stories about him. One of my favorites was what he did when he was called a dog because of the things he did in public and how he lived, a bit like a wild dog. Some boys were teasing him and chased after him, calling him Diogenes the dog—which is what 'cynic' means it's from the Greek for dog. His reaction was to lift his rear leg and piss on them. He was a comedian. Plato, in his school of philosophy, was a little pretentiously defining the nature of what a human being was as a 'featherless biped.' Most bipeds have got feathers; we are a featherless biped. Diogenes appeared at the back of the hall with a plucked chicken, waving it around saying 'Here, I've got a man!' as a counterexample to Plato's generalization about what a man is. Plato then refined his definition and said something like 'human beings are featherless bipeds with flat fingernails, not claws.' It was just a very visual, performative way of doing that. That's what I mean by saying he was a performance artist.
He was also one of the very few philosophers with a good sense of humor. Another famous story about him is when Alexander the Great came to visit him. Alexander had been taught by Aristotle and was interested in philosophy. He was very pleased to meet this profound thinker who managed to get by with almost nothing and made a virtue out of not needing anything, and not needing to abide by human conventions or the normal conventions of Athens. Alexander the Great said 'I'm the most powerful person in the world at the moment. What would you like? I can give you anything.' And Diogenes' response was supposedly, 'Could you move because your shadow is blocking the sun?' Alexander the Great was then supposed to have said, 'If I wasn't Alexander the Great I'd have loved to be Diogenes' to which Diogenes replied, 'if I wasn't Diogenes I'd have loved to be Diogenes too.'
Like a modern comedian, he made these fast-thinking quips which have got a degree of profundity about them as well. When somebody asked him, 'what kind of wine do you like drinking?' he said, 'other people's.'
Diogenes didn't write; he was written about. In that sense, he was like Socrates. This book is a collection of the very few things written about him, together with other things written by Seneca and other people who were influenced by the Cynics. It has an excellent, very short introduction by Mark Usher that really gets to the point of what Diogenes did, why he was interesting and why he might be interesting to us today. I don't know how tongue-in-cheek this is, but it includes his advocacy of the 'less is more' approach and Diogenes as an early de-clutterer because he got rid of all his possessions. So this book is quite light and often funny, nice as a balance to a certain sort of po-faced philosophy that takes itself very seriously. That's really the essence of what Diogenes was, he was deflationary. A lot of the time, he was holding a mirror up to other people and saying, 'It doesn't have to be like that. Look how ridiculous you are.' At the same time, Diogenes was embracing what would seem to us now a minimalist lifestyle that might make sense transferred to today. There is an important difference between needs and wants and we would do well to remember that. We don't need that much to survive and live quite a worthwhile life, Diogenes thought, but we might want loads of other stuff and that's the attitude we have to combat.
I briefly got interested in minimalist—'ultralight'—backpacking. Instead of taking a tent, say, you might take a single waterproof sheet and prop it up on your hiking pole. Instead of a jacket, you simply take your clothes off when it rains and pop them back on later, that kind of thing. The idea is to minimise the weight and bulk you have to carry, but some people take it to extremes.
It depends on where you're doing that as to how feasible it is, but Diogenes did that kind of thing without worrying about what other people thought. In fact, he was probably the father of that way of thinking because he had one cloak. Most people have lots of clothes and he had just one cloak. I think he may have had a backpack, which he kept his bowl in, but then he jettisoned that too.
Yes, why carry what we don't need? I think that's great: lessons from an ancient provocateur. What's your second recommendation from the 2022 crop of philosophy books?
It's about another ancient Greek philosopher. The book is called Looking for Theophrastus and it's by Laura Beatty. This was a tip-off from Sophie , the editor of Five Books , who'd read it and liked it. I don't know if I would have come across it in my reading generally. Laura Beatty is principally a novelist, I think, she's written two new novels, two biographies, and a travel book. The subtitle is 'Travels in Search of a Lost Philosopher.' Theophrastus was slightly younger than Aristotle and came to Plato's Academy when Plato was quite an old man. Then, when Plato died, he traveled with Aristotle, and was involved in Aristotle's non-philosophical projects looking very closely at the nature of the world: the biological world, the geological world and so on.
Theophrastus is probably best known for a book called The Characters . It's not really famous amongst philosophers, although he was a philosopher. The Characters consist of descriptions of types of people in terms of their psychological patterns of behavior and so on, which seem very modern.
But what Laura Beatty has done is take the bare bones of his life—because not all that much is known about him—and made a literal journey through the places where Theophrastus lived and tried to understand more about him. She tries to find him. Some of that involves a recreation of what might have happened. It's imaginative biography, in a sense, and it would have to be imaginative biography to get to a book that's around 300 pages because there isn't so much reliable evidence about Theophrastus. It's fascinating because even though she never steps back and says, 'this is what I'm doing,' she's scrutinizing everything in the style of Theophrastus. She's trying to describe that particular way of looking at things, where you pay attention and discover things, she's trying to show us that through her writing. When she arrives in Greece, for example, you get a very novelistic description of her own experience of what she sees. At first, I thought it was a bit overwritten, with this colorful description of the context. But then I realized what she's doing is actually embodying that way of seeing the world, trying to be like Theophrastus and showing us the kind of close attention to detail that he had and that is the essence of his way of doing philosophy.
Get the weekly Five Books newsletter
He's actually a bit like a modern philosopher that I really admire, Peter Godfrey-Smith, an Australian who writes brilliantly about octopuses and other marine life. His book, called Other Minds , about octopuses, is exactly that kind of concentrated, receptive engagement with the biological world. Through his description, he reveals more than just something neutral. He achieves a different level of understanding through that receptive attitude of somebody who wants to know, the curious mind—which is the source of philosophy, people being curious about the nature of the world. In Aristotle and Theophrastus's day, it wasn't so demarcated as a subject. They were intellectuals trying to understand their world with the limited equipment that they had: not limited in terms of intellect, but limited in terms of scientific apparatus, and the existing framework.
Peter Godfrey-Smith is doing something similar out there snorkeling, looking at cuttlefish and arthropods and crustaceans in the sea around Australia. These are supposedly primitive animals but aren't, he's paying attention to what their behavior actually is and through the description of the nature of their bodies and interactions with their environment Godfrey-Smith provides a very interesting take on the nature of other minds. An octopus mind can be very sophisticated. I think Theophrastus and Aristotle were forefathers of that way of thinking. This book is fun because Beatty in her own way is doing that as well in the descriptions of her travels. She has a receptive mind.
I love that because I suppose if you are trying to write about thinking from ancient times, apart from in very few instances, you have that problem of how you link together these various fragments. You can make a feature of the fragmentary nature, the way that someone like Anne Carson does, with If Not Winter: Fragments of Sappho , or you can join the dots by doing it imaginatively and try and find the shape, right?
I don't know what Classicists will make of this book. Maybe they'll think, 'this is just speculation, and a bit spurious, and it may not have been like that at all.' But the speculation is hung on a framework of historical evidence and of his of Aristotle's writing. It's not the definitive story of what happened with Theophrastus, and it doesn't purport to be. You can't miss that she's hypothesizing, it's almost like a daydream as you go where Theophrastus went. Was he looking at this? Was he doing that? It's openly speculative. It's not trying to say this is how it really was, but I don't see how else you could get into his world.
Well, that sounds great. Let's move on to your third philosophy book of 2022, Reality+ by David Chalmers.
David Chalmers is probably most famous for the term 'the hard problem of consciousness'. This is the problem of reconciling qualitative experiences that we have of the world with the strong likelihood that we are physical beings. How could material neurons give rise to such complex experiences as the conscious experiences that we have? That's the hard problem. He's also written on many other topics connected with the mind.
This book is meant for a general reader, but it has an original take that drives it. It introduces many central questions about philosophy, but it does it through the angle of virtual or enhanced reality, and the way that tech has taken us in the direction of the possibility of a Matrix -like existence where you're in this created world that has been simulated by computers or some kind of machines to give us a very convincing illusion we're living in the real world. The interesting angle that David Chalmers takes that is unexpected in some ways is that enhanced reality and virtual reality are real, in the same sense that anything else is real. This book is, I suppose, a response to the classic philosophical problem that René Descartes introduced in the 17th century in his Meditations . He's trying to find out what he can know for certain about reality and he takes a skeptical position. He recognizes that his senses are fallible, they make mistakes, so they can't be a reliable source of knowledge. Even more extreme, he recognizes that he could be in a dream. He can't tell whether he's dreaming or not. But even more extreme even than that, he could be the victim of an evil demon that's constantly manipulating his experience. So although Descartes, who was a mathematician, thought that two plus two equals four, maybe it equals five and the demon is just deceiving him all the time. That seems to be a very deep degree of skepticism: how could we ever know that we weren't being deceived by this godlike, very powerful demon, to create an illusory world? Descartes's famous response is, 'Well, even if that were the case, I would know that I exist, because there must be something that's being deceived. And so whenever I think, I must exist, the controversial cogito ergo sum of the Meditations .
This book is, in some ways, a response to that line, because the modern successor of Descartes's evil demon could be the creator of a Matrix -like virtual world that we find ourselves immersed in. What David Chalmers wants to say is that the reality that we seem to experience if we see a table in front of us is in some important sense real: it's not an illusion. That goes against the Cartesian way of seeing those imaginary or created worlds. He gives reasons for this. He identifies five senses in which we use the word 'real' and four out of five of them are found in virtual worlds as well.
That's only part of the book, but that's the main thrust of it. He's very clever because he's managed to then rehearse many of the key arguments that you would encounter in most philosophy courses, but through that lens of virtual reality—although I don't think lens is necessarily the right image, it's a bit of an archaic technology to use…
Through the headset of?
Through the VR headset of created worlds. Yes. It's an entertaining way of moving through philosophy and thinking about it. Even if you don't agree with him, he leaves you room to disagree. It's a very stimulating book in the way that it makes you think, because some of the key ideas are counterintuitive, some of the things he's saying. But he does provide rigorous arguments to try and support those counterintuitive ideas.
It sounds stimulating, if it challenges one to formulate counterpoints.
It genuinely is thought-provoking (or virtual thought-provoking). It's well-written too. Chalmers in some ways reminds me of Daniel Dennett , another major thinker who has a great capacity to make ideas interesting and accessible to a wide audience.
That brings us to title number four on your list of the best philosophy books of 2022, The Life Inside: A Memoir of Prison, Family, and Philosophy by Andy West.
This is a very different kind of book. It's largely memoir, but it's a bit like Looking for Theophrastus in that it's partly constructed memoir because it's about Andy West's involvement with prisons. Andy is a teacher of philosophy in prisons but he's also somebody who's had a lot of family experience in prisons from the inside, because his father, his uncle, and his brother, have all spent time in jail. So he's got an ambivalent attitude to prisons and I think his family said, 'What on earth are you going teaching in prisons for? That's another one that ended up inside!' He has a particularly interesting take on all this.
The reason why I suggested that it's partly fictional is that he discusses the sessions where he teaches philosophy to prisoners, but for reasons of privacy, he hasn't revealed too much about the identities of particular prisoners and has openly produced composite case studies, as it were, of the kinds of thing that happen. He's not purporting to describe exactly what happened, the exact conversations. But some of the things that prisoners say in the book absolutely ring true. He couldn't have invented them completely, they're drawn from his experience, though probably are mixed up a bit so you can't just say, 'that's so-and-so, who was in for murder.' It's a really interesting book about teaching philosophy in this context. He replays some of the sort of sessions that have occurred, and it's really fascinating.
It feels a bit glib for me to suggest that those in prison might be in a good place for philosophical discussions. But is this unusual circumstance one that forces one towards a certain strain of reflective thought?
It depends on the individual and on the prison. The vision of a quiet, secluded cell in which to study is not actually how it is for most prisoners, though some long-term prisoners may get that kind of treatment. In the shorter term, it's overcrowded, it's noisy and smelly, and people are liable to denigrate what you're doing if you're studying just as much as celebrate it. I think it can be very difficult for people to concentrate in those circumstances.
On the other hand, in a sense, prison has been presented to them as a kind of reflective break from the rest of their life, whether they like it or not, so people do reflect on their lives and on questions of morality and justice. What's important in life, not least the importance of freedom, is made very clear to people in prison through experience.
Also, a lot of people are mixing. They're stuck in there having conversations. Conversation is an important part of people's experience in prison. From my experience of that—and from what Andy says and what other people have said to me about teaching in prisons—it's great to have something to talk about. Sometimes a little prompt from studying an interesting philosophical passage from a book or article or a thought experiment can stimulate genuine, deep discussions that go far beyond the classroom because people are all thrown there together. They're passing time and conversation is a good way of doing that. So I think for many people prison both is and isn't a good place for reflecting.
"The modern successor of Descartes's evil demon could be the creator of a Matrix -like virtual world"
There's another book about this that came out this year that I wrote an introduction to. It's a more academic book and it's called Philosophy behind Bars by Kirstine Szifris. It's based on her criminology doctorate. She visited two very different prisons, teaching philosophy within those prisons, and then reflected on the kind of dynamics of what she was doing in the different prisons and how that played out. So if somebody wanted a more detailed response to that question that you asked me, her book is great for understanding how prison isn't just one thing. The kinds of prisoners that go to different prisons are different, the kinds of circumstances you find yourselves in from day to day are different, and what's possible in terms of teaching philosophy varies from prison to prison.
There is actually a lot of philosophy taught in prison, which is great. It's something got involved with when I worked at the Open University. Prisoners are very receptive, usually. There's a charitable organization that is headed by a Five Books interviewee, M.M. McCabe, who recommended books about Socrates for us, too. She runs Philosophy in Prison , which helps to coordinate philosophy being taught in prisons.
A brilliant initiative. That leads us to our final 2022 philosophy book recommendation: Susan Stebbing's Thinking to Some Purpose .
This book was first published in 1936 and has long been out of print. It was finally republished this year. Susan Stebbing was a very brilliant, hardcore, analytic philosopher, logician, and philosopher of science. She was amazing in that she was a respected contributor to philosophy in the 1930s, when academic philosophy was almost completely inimical to women in Britain. She was also a Humanist and head of the British Humanist Association, at one time, what's now called, Humanists UK. Sadly, she died relatively young, in 1943 (she was born in 1885). Probably because she died during the wartime, her reputation was affected by not being part of that post-war recovery in society, and she got forgotten. When people talk about the important women philosophers of the 20th century, she's rarely mentioned, the attention goes to Iris Murdoch , or Philippa Foot, or Mary Warnock —the next generations in the post-war period.
But as well as making contributions in the academic world, Susan Stebbing published this very popular book in the genre of critical thinking. She was committed to spreading the word about philosophy, and she thought that it was a very useful subject for everyone, particularly logic, because it helped people get their thoughts clear about the things that mattered most in society. She was writing this book well aware of the rise of fascism and where things were heading in Europe. In fact, it was published in 1938  in that nice turquoise, Pelican series of popular books. There's a lovely addition to the wartime version: she didn't write this but on the back it says, "For the Forces: When you've read this book, please leave it at your nearest post office, so that the men and women in the services may enjoy it too." The idea is to pass the book around, that's really important. I can imagine people had it in their back pockets (it's a very thin book in its original form) and pulled it out when they were bored or waiting for something to happen, or in a bomb shelter.
It's about avoiding the pitfalls of lazy thinking. As a disclaimer, I should say I wrote a very short foreword to this 2022 reissue of the book, though I won't get any financial benefit if you buy it. (I was already paid a small fee.) One of the most feted recent books about thinking was Thinking, Fast and Slow by Daniel Kahneman. Stebbing intuitively or from observation of how people fall into psychological patterns of error anticipated some of the themes of that book. She's a forerunner, in some ways, of Kahneman, but she's also—and this might be an obstacle for some readers—a very passionate and unrelenting advocate of strict logical thought. As far as she's concerned, the clearest thinking is logically sound thinking where the premises are clear and true and you can deduce the conclusion. That might be a caricature, but she really, really pushes the need for clarity in the way that you think. She also pays attention to language and propaganda and things that are not strictly logical, but where she's at her most strident, she's talking about people making mistakes of logic or falling into fallacious patterns of thinking.
The essence of this book is in her preface, where she says, "I'm convinced of the urgent need for a democratic people to think clearly, without the distortions due to unconscious bias and unrecognized ignorance. Our failures in thinking are in part due to faults which we could to some extent overcome, were we to see clearly how these thoughts arise." She says: "It's the aim of this book to make a small effort in this direction." So she doesn't think that the book is going to cure this or stop the Second World War , but it's a hopeful book nevertheless.
She's a really good example of a public philosopher. She's knowledgeable about philosophy, and she's concerned to communicate her ideas. She's in touch with reality in that she draws from lots of contemporary newspaper discussions and events that have happened in recent history. She's rigorous, but she's writing for autodidacts, of which there were many in the 1930s, so she explains what she means. I'm sure she had a bigger impact than almost any other philosopher of her time on general thinking by the population, because those Pelican books, apart from being handed round amongst the forces, were printed in large numbers and were relatively cheap. She took the trouble to face outwards from the world of academe to ordinary people. The book is not in the least patronizing in the way that she does it. That's part of her humanism as well, the underlying drive is that human beings can be better. We can all be better, we can all do better than we are. Something that can, in a small way, help improve everybody's lot, is if they're willing to put in the effort to think about how they're thinking.
This feels quite similar, perhaps, to what has driven your own career.
That's probably why I like what she does. I am interested not just in thinking about philosophy, but in trying to communicate to a wider audience. I think that everybody is a philosopher to some extent, when they reflect on the meaning of life, what they ought to do and how we should organize society, and so on,  and that the long history of philosophy and contributions by contemporary philosophers have something to contribute to those discussions. Not everything, but there are contributions to be made. In the tradition of focusing on critical thinking as something which could be of much, much wider use I wrote a little book called Thinking From A to Z that's in the same area as this book. I also did an interview about the best books on critical thinking which, interestingly, had the widest readership of any of the interviews that I've done for Five Books.
It's one of the most popular interviews that we've ever run.
Which makes the point that books like Thinking to Some Purpose have a huge potential effect on society. As long as they're not claiming to offer a panacea, philosophers can really contribute to education in the general sense. What we need as participants in a democracy is people who recognize the difference between rhetoric and a good argument and are not swayed by surface detail but are able to analyze the way evidence is being used, counterarguments, implications, and so on. Those are exactly the sorts of things philosophers, if they're any good, focus on. They're not alone in that, but the subject encourages reflection.
Was there anything else that you wanted to mention?
There were three other books that I didn't choose, but that I would like to mention in passing. It should be obvious that not all public philosophy is about critical thinking. There were two books published this year that I think are contributions to public philosophy, which are really about how we live at the level of individuals trying to make sense of their lives. There's Skye Cleary book—it's got different titles in different places, but the American title is How to Be Authentic , which uses Simone de Beauvoir 's thought as a way into discussing, particularly, what it's like to be a woman in the 21st century. That's really a framework for discussing problems about how we live.
Then there is Kieran Setiya's Life Is Hard, How Philosophy Can Help Us Find Our Way , which, like Skye Cleary's, could be thought of as almost in the self-help area. Like her book, it draws on great thinkers of the past and the present, to illuminate real problems that people have, and suggest ways that we can engage with them. And also there is Massimo Pigliucci 's recent book The Quest for Character which uses Socrates and Alcibiades as a way into discussing leadership qualities. So those are very different from the book Susan Stebbing wrote, which took the tools of philosophy and showed how they apply to analyzing arguments and the patterns of thought that people fall into, particularly in the area of political debate. Setiya, Cleary, and Pigliucci are more in the area of self-development, whereas Thinking to Some Purpose is, amongst other things,  a contribution to political education and to citizenship education.
December 15, 2022
Five Books aims to keep its book recommendations and interviews up to date. If you are the interviewee and would like to update your choice of books (or even just what you say about them) please email us at [email protected]
Support Five Books
Five Books interviews are expensive to produce. If you've enjoyed this interview, please support us by donating a small amount .

Nigel Warburton
Nigel Warburton is a freelance philosopher, writer and host of the podcast Philosophy Bites . Featuring short interviews with the world's best philosophers on bite-size topics, the podcast has been downloaded more than 40 million times. He is also our philosophy editor here at Five Books, where he has been interviewing other philosophers about the best books on a range of philosophy topics since 2013 (you can read all the interviews he's done here: not all are about philosophy). In addition, he's recommended books for us on the best introductions to philosophy , the best critical thinking books, as well as some of the key texts to read in the Western canon . His annual recommendations of the best philosophy books of the year are among our most popular interviews on Five Books. As an author, he is best known for his introductory philosophy books, listed below:
Nigel Warburton on Summer Reading: Philosophy Books to Take On Holiday
Nigel warburton on the best philosophy books of 2022.

Sophie Roell on Nonfiction of 2022: Fall Roundup

Andrew Hill on The Best Business Books of 2022: the Financial Times Business Book of the Year Award

Avram Alpert on Five of the Best Self-Help Books of 2022

Jeffrey Wasserstrom on The Best China Books of 2022

Marion Winik on The Best Memoirs: The 2022 NBCC Autobiography Shortlist

Caroline Sanderson on The Best Nonfiction Books: The 2022 Baillie Gifford Prize Shortlist
Sophie roell on notable nonfiction of spring 2022.

David Edgerton on The Best Politics Books: the 2022 Orwell Prize for Political Writing
Sophie roell on award winning nonfiction books of 2022, sophie roell on notable nonfiction of early 2022.
Philippe Sands on The British Academy Book Prize: 2022 Shortlist

Davis Kedrosky on The Best Economic History Books of 2022

Carole Hillenbrand on The Best History Books: the 2022 Wolfson Prize Shortlist

Maria Fitzgerald on The Best Popular Science Books of 2022: The Royal Society Book Prize
We ask experts to recommend the five best books in their subject and explain their selection in an interview.
This site has an archive of more than one thousand seven hundred interviews, or eight thousand book recommendations. We publish at least two new interviews per week.
Five Books participates in the Amazon Associate program and earns money from qualifying purchases.
© Five Books 2023
Philosophy books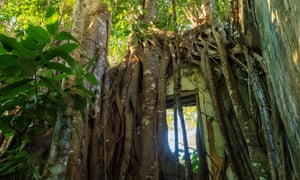 Verdant Inferno/A Scabby Black Brazilian by Alberto Rangel/ Jean-Christophe Goddard review – an Amazonian beauty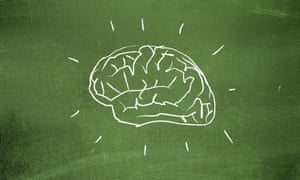 Book of the day Determined: Life Without Free Will by Robert Sapolsky review – the hard science of decisions
I've Been Thinking by Daniel C Dennett review – an engaging, vexing memoir with a humility bypass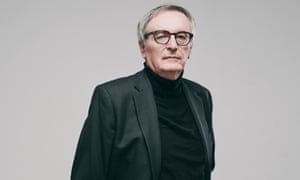 Book of the day The New Leviathans by John Gray review – should we abandon hope and prepare for anarchy?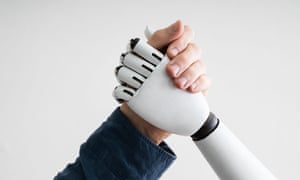 The Handover by David Runciman review – is the future out of our control?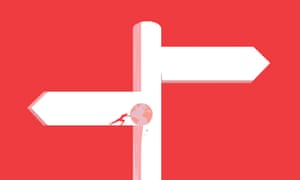 The big idea The big idea: how can we live ethically in a world in crisis?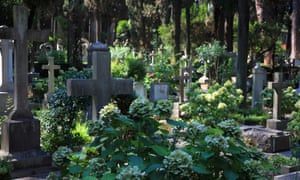 Lifescapes by Ann Wroe review – a master biographer chases the essence of life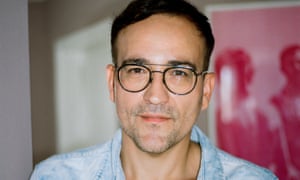 Book of the day Alone by Daniel Schreiber review – me, myself and I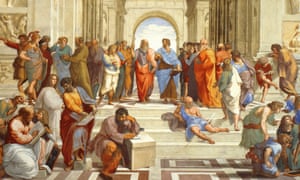 The problem with authenticity (and other 21st century virtues)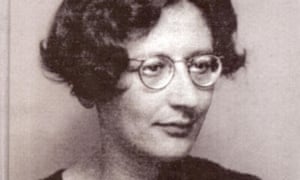 Observer book of the week The Visionaries review – seers who were shaped by the shadow of war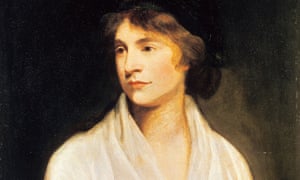 Top 10s Top 10 books by neglected female thinkers
How do tech bros plan to ride out armageddon living it up on their private islands.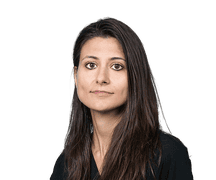 'What if everybody decided not to have children?' The philosopher questioning humanity's future
'cats are like mini gurus': the feline path to inner peace, how to be: lessons from the early greeks by adam nicolson review – ancient wisdom for today's world.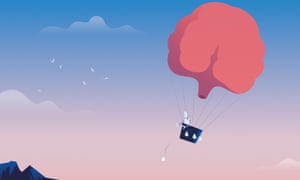 The big idea The big idea: will AI make us stupid?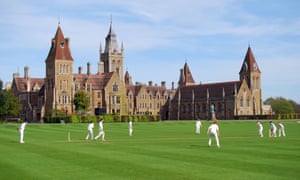 Book of the day Free and Equal by Daniel Chandler review – the road to fairness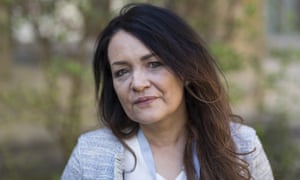 In brief: The Wakes; Humanly Possible; A Tidy Ending – reviews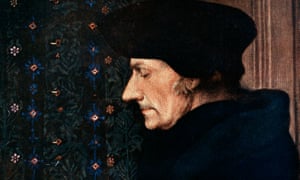 Book of the day Humanly Possible by Sarah Bakewell review – the meaning of humanism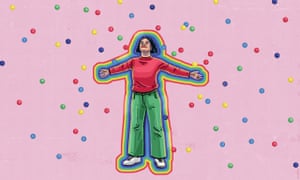 Self and wellbeing It takes all 53 of our senses to bring the drab external world to life
Politics books
Biography books
Consciousness
Autobiography and memoir
Buy Books Here | Help Support the NBN and NBN en Español on Patreon | Visit New Books Network en Español !
Pitch a Book!
Architecture
Children's Literature
Comics and Graphic Novels
Digital Humanities
Game Studies
Historical Fiction
Library Science
Literary Studies
Museum Studies
Performing Arts
Photography
Popular Culture
Science Fiction
Ancient History
Arguing History
Diplomatic History
Early Modern History
Economic and Business History
General History
Intellectual History
Medieval History
Military History
Women's History
African Studies
African American Studies
American Politics
American Studies
American South
American West
Asian American Studies
Australian and New Zealand Studies
British Studies
Canadian Studies
Caribbean Studies
Central Asian Studies
Chinese Studies
East Asian Studies
Eastern European Studies
European Politics
French Studies
German Studies
Iberian Studies
India Studies
Indian Ocean World
Iranian Studies
Irish Studies
Israel Studies
Italian Studies
Japanese Studies
Korean Studies
Latino Studies
Latin American Studies
Mexican Studies
Middle Eastern Studies
Native American Studies
Pacific Studies
Polish Studies
Russian and Eurasian Studies
Southeast Asian Studies
South Asian Studies
Turkish Studies
Ukrainian Studies
Western European Studies
World Affairs
Animal Studies
Anthropology
Archaeology
Business, Management, and Marketing
Critical Theory
Disability Studies
Drugs, Addiction and Recovery
Gender Studies
Genocide Studies
Higher Education
Human Rights
LGBTQ+ Studies
National Security
Policing, Incarceration, and Reform
Political Science
Politics & Polemics
Public Policy
Sex, Sexuality, and Sex Work
Sound Studies
Urban Studies
Biblical Studies
Buddhist Studies
Catholic Studies
Christian Studies
Indian Religions
Islamic Studies
Jewish Studies
Spiritual Practice and Mindfulness
World Christianity
Biology and Evolution
Environmental Studies
History of Science
Mathematics
Neuroscience
Physics and Chemistry
Psychoanalysis
Public Health
Science, Technology, and Society
Systems and Cybernetics
Celebration Studies
Co-Authored
Cover Story
Historical Materialism
History Ex Silo
Invested Investor
Landscape Architecture
NBN Book of the Day
NBN Seminar
Practical History
Preparing for Life After Grad School
Psychology and Climate Change
CEU Press Podcast Series
Behind the Book: A Nebraska UP Podcast
Brill on the Wire
Exchanges: A Cambridge UP Podcast
In Conversation: An OUP Podcast
MIT Press Podcast
Off the Page: A Columbia UP Podcast
Princeton UP Ideas Podcast
UNC Press Presents Podcast
Academic Life
Almost Good Catholics
America and Beyond with Paul Starobin
Asian Review of Books
Burned by Books
Dan Hill's EQ Spotlight
Darts & Letters
Capitalism and Freedom in the Twenty-First Century
The Common Magazine
East-West Psychology Podcast
Entrepreneurship and Leadership
Ethnographic Marginalia
Fifteen Minute Film Fanatics
The Future of . . . with Owen Bennett-Jones
Global Media & Communication
Grinnell College: Authors and Artists
High Theory
How to Be Wrong
Ideas Roadshow Podcast
The Imperfect Buddha Podcast
International Horizons
Interpretive Political and Social Science
Journal of Asian American Studies Podcast
Lies Agreed Upon
Life Wisdom
Madison's Notes
Ministry of Ideas
Mobilities and Methods
Nomads, Past and Present
Nordic Asia Podcast
Novel Dialogue
NYIH Conversations
On Religion
Peoples & Things
People, Power, Politics
A Podcast Series about Polymath Robert Eisler
The Proust Questionnaire Podcast
Recall This Book
Scholarly Communication
Shakespeare For All
Taiwan on Air
Think About It
UConn PopCast
Self-Control Through Torah
SSEAC Stories
Van Leer Institute Series on Ideas with Renee Garfinkel
Why We Argue
The Modal Future
A theory of future-directed thought and talk, fabrizio cariani.
Premium Ad-Free
Email Alerts
Interviews with philosophers about their new books.
The Darkened Light of Faith
Race, democracy, and freedom in african american political thought, melvin l. rogers, late classical chinese thought, chris fraser, on taking offence, emily mcternan, vatsyayana's commentary on the nyaya-sutra, matthew r. dasti, mind as metaphor, a defence of mental fictionalism, on the temporality of emotions, an essay on grief, anger, and love, berislav marusić, choosing well, the good, the bad, and the trivial, chrisoula andreou, the matter of consciousness, from the knowledge argument to russellian monism, torin alter, democracy for busy people, kevin j. elliott, sikh philosophy, exploring gurmat concepts in a decolonizing world, arvind-pal singh mandair, a philosophy of beauty, shaftesbury on nature, virtue, and art, michael b. gill, realism for realistic people, a new pragmatist philosophy of science, hasok chang, mobilizing hope, climate change and global poverty, darrel moellendorf, an indian theory of defeasible reasoning, the doctrine of upādhi in the upādhidarpaṇa, eberhard guhe, distracted from meaning, a philosophy of smartphones, tiger c. roholt, who should we be online, a social epistemology for the internet, karen frost-arnold, grief worlds, a study of emotional experience, matthew ratcliffe, a philosophical study, thomas kelly, selfless minds, a contemporary perspective on vasubandhu's metaphysics, monima chadha.
355 episodes
Interview with Philosophers about their New Books Support our show by becoming a premium member! https://newbooksnetwork.supportingcast.fm/philosophy
New Books in Philosophy Marshall Poe
Society & Culture
3.6 • 16 Ratings
10 NOV 2023
Fabrizio Cariani, "The Modal Future: A Theory of Future-Directed Thought and Talk" (Cambridge UP, 2021)
What does "will" mean? A standard view is that it is a tensed mirror-image of "was", and that the truth-conditions of past and future sentences – "He was late to the event", "He will be late to the event" – are symmetric. In The Modal Future: A Theory of Future-Directed Thought and Talk (Cambridge UP, 2021), Fabrizio Cariani argues against this tense-based view in favor of an asymmetric semantics in which "will" has more in common with "would" and other modal terms, and in which future-directed discourse is close kin to counterfactual discourse, not past discourse. Cariani, who is professor of philosophy at the University of Maryland at College Park, defends an extended version of Stalnaker's selectionist semantics to explain the semantics of "will", and considers how his view intersects with issues in speech act theory, the metaphysics of time, and the possibility of knowledge about the future. Carrie Figdor is professor of philosophy at the University of Iowa. Learn more about your ad choices. Visit megaphone.fm/adchoices Support our show by becoming a premium member! https://newbooksnetwork.supportingcast.fm/philosophy
Melvin L. Rogers, "The Darkened Light of Faith: Race, Democracy, and Freedom in African American Political Thought" (Princeton UP, 2023)
Frederick Douglass's 1852 speech "What to the Slave is the Fourth of July" is notoriously fiery. No doubt part of what's gripping about it is its internal tension. Douglass begins by sincerely praising the founders and their philosophical principles, and then turns to a devastating critique of the hypocrisy of the United States. Underlying Douglass's argument is a commitment to the democratic project in the United States that one imagines could be sustained only with extraordinary effort. What prevented Douglass from embracing the understandable, warranted pessimism that the democratic experiment in the United States had failed – or perhaps had never really been taken up? In The Darkened Light of Faith: Race, Democracy, and Freedom in African American Political Thought (Princeton University Press, 2023), Melvin Rogers takes his reader on a journey through the efforts of African American philosophers, social critics, and artists to make sense of the United States. Robert Talisse is the W. Alton Jones Professor of Philosophy at Vanderbilt University. Learn more about your ad choices. Visit megaphone.fm/adchoices Support our show by becoming a premium member! https://newbooksnetwork.supportingcast.fm/philosophy
Chris Fraser, "Late Classical Chinese Thought" (Oxford UP, 2023)
Late Classical Chinese Thought (Oxford University Press, 2023) is Chris Fraser's topically organized study of the Warring States period of Chinese philosophy, the third century BCE. In addition to well-known texts like the Zhuangzi, Xunzi, and Mencius, Fraser's book introduces readers to Lu's Annals, the Guanzi, the Hanfeizi, the Shangjun Shu, and excerpts from the Mawangdui silk manuscripts. Beginning with a chapter on "The Way," or the dao, Late Classical Chinese Thought explores topics in metaphysics, metaethics, ethics, political philosophy, epistemology, and philosophy of language and logic. By focusing on topics rather than texts, the book aims to show how philosophical discourse happened in the philosophically productive period of the third century. Malcolm Keating is Associate Professor of Philosophy at Yale-NUS College. His research focuses on Sanskrit works of philosophy in Indian traditions, in the areas of language and epistemology. He is the author of Language, Meaning, and Use in Indian Philosophy (Bloomsbury Press, 2019) and host of the podcast Sutras & Stuff. Learn more about your ad choices. Visit megaphone.fm/adchoices Support our show by becoming a premium member! https://newbooksnetwork.supportingcast.fm/philosophy
Emily McTernan, "On Taking Offence" (Oxford UP, 2023)
A lot of work in moral, political, and legal theory aims to define the offensive. Surprisingly, relatively little attention has been paid to the affectively intoned practice of taking offense. One consequence of this inattention is that discussion of offense-taking usually occurs within the context of popular culture critique, where many commentators lament that people today are too easily offended or take offence at too many things. The prevailing thought is that taking offence is usually morally and socially pernicious. Emily McTernan disagrees. In On Taking Offence (Oxford 2023), she develops a novel conception of what it is to take offence, why taking offence is an essential part of our moral and social repertoire, and when the disposition to take offence is an expression of civic virtue. Robert Talisse is the W. Alton Jones Professor of Philosophy at Vanderbilt University. Learn more about your ad choices. Visit megaphone.fm/adchoices Support our show by becoming a premium member! https://newbooksnetwork.supportingcast.fm/philosophy
Matthew R. Dasti, "Vatsyayana's Commentary on the Nyaya-Sutra: A Guide" (Oxford UP, 2023)
In Vatsyayana's Commentary on the Nyaya-Sutra: A Guide (Oxford University Press, 2023), Matthew Dasti unpacks a canonical classical Indian text, the Nyayabhasya, while simultaneously demonstrating its relevance to contemporary philosophy. The commentary, the earliest extant on the Nyayasutra, ranges over topics in metaphysics, epistemology, philosophy of language, dialectics, and value theory. Dasti's guide includes his own translations of selections of the text and engagement with select interpretive controversies, such as a focused treatment of Vatsyayana's approach to logic in an appendix. Another appendix includes a reading plan and survey of relevant scholarship for readers looking to learn more about Vatsyayana and early Nyaya. Malcolm Keating is Associate Professor of Philosophy at Yale-NUS College. His research focuses on Sanskrit works of philosophy in Indian traditions, in the areas of language and epistemology. He is the author of Language, Meaning, and Use in Indian Philosophy (Bloomsbury Press, 2019) and host of the podcast Sutras & Stuff. Learn more about your ad choices. Visit megaphone.fm/adchoices Support our show by becoming a premium member! https://newbooksnetwork.supportingcast.fm/philosophy
Adam Toon, "Mind As Metaphor: A Defence of Mental Fictionalism" (Oxford UP, 2023)
Folk psychology (on a standard reading) is the way we attribute contentful mental states to others in order to explain and predict their behavior – for example, saying that John thinks the plant needs water as an inner mental state that explains why he is looking for the watering can.  In Mind As Metaphor: A Defence of Mental Fictionalism (Oxford UP, 2023), Adam Toon argues that this view is incorrect: we do not have mental representations. Instead, while our concept of mind is of an inner world, this inner world is a fiction. What we are really doing is picking out complex patterns of behavior and projecting this inward; intentionality resides in public language, not in the mind. Toon, an associate professor of philosophy at the University of Exeter, also distinguishes his view from Ryle's and Dennett's positions, and argues that while the ascriptions should not be taken literally, their purpose is serious and our practice of ascribing them is indispensable. Carrie Figdor is professor of philosophy at the University of Iowa. Learn more about your ad choices. Visit megaphone.fm/adchoices Support our show by becoming a premium member! https://newbooksnetwork.supportingcast.fm/philosophy
Customer Reviews
Ummmm, ahhhhh.
These ought to be really good. But they're not, alas. It's not clear whether they are aiming at experts or intelligent non-experts. The presenter Carrie Figdor may know her stuff, but she has no humour or sparkle, and often seems almost unable to complete a sentence - the extended flat ummmms and aaaaahs and youknows can get almost painful to listen to. She also name-drops other supposed academic philosophers without explaining why they might be relevant. It's therefore not surprising that the interviewees themselves sometime seem baffled by what's expected of them and can wander off into annoying jargon or intricacies of meaning that are next to impossible to follow. NB that these directly linked to new books in philosophy rather than wider philosophical themes, and many of these books seem to make angels dancing on the end of a pin seem positively sensible. And as another reviewer has noted, the sound quality is patchy. All of which said, if you want to follow philosophy and hear some smart people talking about smart books, you can still get a lot out of it even though the format is doing its best to stop you! I'll press on...
An invaluable resource
There are so many new books in philosophy, that oftentimes it's difficult to get around to reading outside your particular area of interest. To have a podcast where philosophers are able to lay out their arguments in their own words and which also directs you to a more thorough work they've written is a wonderful idea. Since I found this podcast, philosophers who have appeared on here have led me down so many unexpected and interesting paths - not to mention productive ones! Thank you to the team who make this. It really is appreciated.
Thoughtful, thorough long-form interviews, aimed at an academic audience
New Books in Philosophy is a series of long-form interviews in which philosophers discuss their newly-published books. The interviews are thorough, thoughtful, and deliberative; and if you are listening as a student or researcher in the discipline, you have almost certainly added books to your to-read list as a result of interviews in the series. It is, however, definitely a podcast intended for a specialised academic audience. There are lots of really great podcasts intended to bring philosophy to a general audience (I particularly recommend _The History of Philosophy Without Any Gaps_, _Philosophy Bites_, _The Partially Examined Life_, and _Elucidations_, if that's what you're looking for). These podcasts do commendable work, and can be enjoyed by more advanced listeners as well - but researchers and advanced students will get far more out of a podcast thet meets them at their level than one which takes time to explain stuff they've known for years. It's good that both kinds of podcast exist. I'm labouring this point a bit because the show has had some negative reviews from listeners who appear to be judging it in comparison to philosophy podcasts for a general audience. The 'pauses' and 'ummms' in the interviews are the result of actual *thinking* happening inreal time. The 'wandering off' the reviewer complains of is *digging into the philosophical issues and arguments*. It's true that the interviews often refer to other philosophers' work, and use the jargon of the discipline - but for a specialist audience, that's not an obscurantist bug, it's a time-saving feature. If you are an academic in philosophy or neighbouring disciplines, and you want a podcast that gets you up to speed quickly on the latest philosophical research, you want something that gets straight to the point and goes deep - not something that spends 80% of the runtime explaining Phil101 material. And the former is exactly what New Books in Philosophy does.
Top Podcasts In Society & Culture
You might also like, more by new books network.
Discussions
Reading Challenge
Kindle Notes & Highlights
Favorite genres
Friends' recommendations
Account settings
2023 Philosophy Books
Welcome back. Just a moment while we sign you in to your Goodreads account.

The New Books Network has launched a new channel focusing on philosophy. "New Books in Philosophy features peer-to-peer discussions with philosophers about their new ideas as expressed in their newly published books. The program is co-hosted by Carrie Figdor (University of Iowa) and Robert Talisse (Vanderbilt University). Between the two of us, we will be exploring new books in ethics, epistemology, philosophy of mind, metaphysics, philosophy of science, social and political philosophy, history of philosophy, philosophy of language, and many other subfields."
Info here .
More articles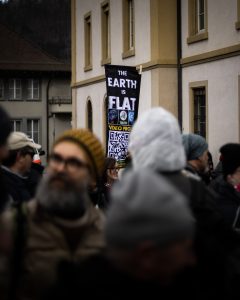 What is Disagreement? – Part IV
This is Part 4 of a 4-part series on the academic, and specifically philosophical study of disagreement. In Part 1...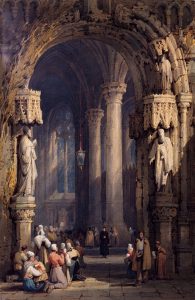 What is Disagreement? – Part III
This is Part 3 of a 4-part series on the academic, and specifically philosophical study of disagreement. In Part 1...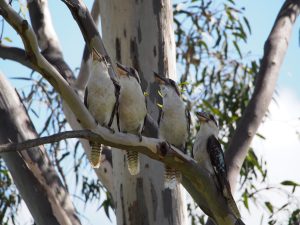 What is Disagreement? – Part II
This is Part 2 of a 4-part series on the academic, and specifically philosophical study of disagreement. In Part 1...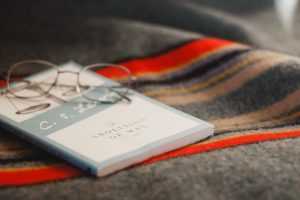 What is Disagreement?
This is Part 1 of a 4-part series on the academic, and specifically philosophical study of disagreement. In this series...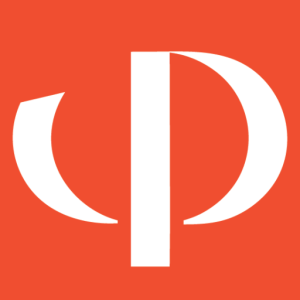 Edith Stein: multi-species empathy, being-toward-extinction, and collective grief
My interest in the philosophy of Edith Stein arose while I was teaching a philosophy course on death where the...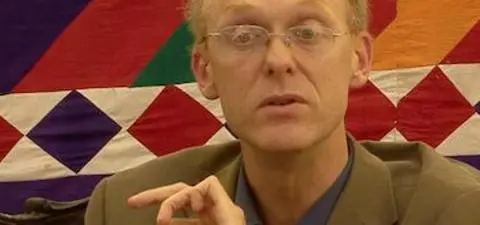 Whispering Monuments
n this beautifully illustrated talk, China historian Robert Bickers explores the lost monuments of Shanghai. Leading us through the complex...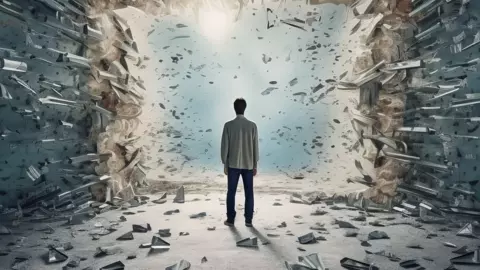 Metamodernism: A response to modernism and postmodernism
Postmodernism's critique of everything from truth to art has left us in the intellectual wilderness. Greg Dember argues that Metamodernism,...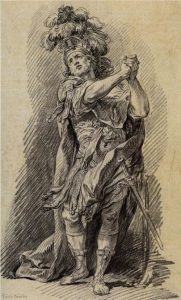 The Roof-Watcher
After the Agamemnon of Aeschylus Late afternoon of that unending year's first day, I cringed at clangs, at god strikes...
Uh-oh, it looks like your Internet Explorer is out of date. For a better shopping experience, please upgrade now.
Javascript is not enabled in your browser. Enabling JavaScript in your browser will allow you to experience all the features of our site. Learn how to enable JavaScript on your browser
Philosophy Books
Find the best philosophy books from Plato to Aristotle, Nietzsche to Descartes and more must-reads!
Featured in Books
Customer favorites.
Cyber Week Deals
Holiday Gift Guide
B&N Top 100
Teens & YA Top 100
Kids Top 100
NY Times® Bestsellers
New Releases
Coming soon.
Special Values
Buy 1, Get 1 50% Off
Bestsellers 30% Off
Up to 30% Off Pre-Orders
B&N Collectible Editions
Coupons & Deals
Special Collections
The Best Books of 2023
B&N Book of the Year
Our Monthly Picks
Discover Pick of the Month
Book Club Selections
Bookseller Favorites
B&N Exclusives
The Paperback Store
Signed Books
Standard Order
Ancient & Medieval Philosophy
Asian Philosophy
European & American Philosophy
General & Miscellaneous Philosophy
Linguistics & Semiotics
Major Branches of Philosophical Study
Philosophical Positions & Movements
Renaissance & Modern Philosophy
Audio MP3 on CD
0 - 2 Years
3 - 5 Years
6 - 8 Years
9 - 12 Years
Bestsellers
More Ways to Explore
Philosophy in a New Key
A Study in the Symbolism of Reason, Rite, and Art, Third Edition
Susanne K. Langer
Harvard University Press books are not shipped directly to India due to regional distribution arrangements. Buy from your local bookstore, Amazon.co.in, or Flipkart.com.
This book is not shipped directly to country due to regional distribution arrangements.
Pre-order for this book isn't available yet on our website.
This book is currently out of stock.
Edit shipping location
Dropdown items
Barnes and Noble
Bookshop.org
Waterstones
ISBN 9780674665033
Publication date: 01/01/1957
Modern theories of meaning usually culminate in a critique of science. This book presents a study of human intelligence beginning with a semantic theory and leading into a critique of music.
By implication it sets up a theory of all the arts; the transference of its basic concepts to other arts than music is not developed, but it is sketched, mainly in the chapter on artistic import. Thoughtful readers of the original edition discovered these far-reaching ideas quickly enough as the career of the book shows: it is as applicable to literature, art and music as to the field of philosophy itself.
The topics it deals with are many: language, sacrament, myth, music, abstraction, fact, knowledge--to name only the main ones. But through them all goes the principal theme, symbolic transformation as the essential activity of human minds. This central idea, emphasizing as it does the notion of symbolism, brings Mrs. Langer's book into line with the prevailing interest in semantics. All profound issues of our age seem to center around the basic concepts of symbolism and meaning. The formative, creative, articulating power of symbols is the tonic chord which thinkers of all schools and many diverse fields are unmistakably striking; the surprising, far-reaching implications of this new fundamental conception constitute what Mrs. Langer has called "philosophy in a new key."
Mrs. Langer's book brings the discussion of symbolism into a wider general use than criticism of word meaning. Her volume is vigorous, effective, and well written and will appeal to everyone interested in the contemporary problems of philosophy.
The central problem of this interesting book is to ascertain precisely the functions served by myth, ritual, and especially the arts, and to develop an adequate theory of artistic significance...What is novel in this book is...Mrs. Langer's development of her theme within the framework of a general theory of symbolism, in accordance with her conviction that the coming period of creative philosophy will use the distinctions of symbolic analysis as its key concepts. To her task she brings an unusual equipment: a solid grounding in modern logical and philosophical analysis, a wide familiarity with relevant anthropological literature, and an expert knowledge of the materials of the arts, especially music...Her analyses are singularly earnest and vigorous, and her conception of the problem is fresh and generally broad. —Ernest Nagel, Journal of Philosophy
The leading contention of Mrs. Langer's striking book resides in the thesis that there is a bifurcation of the world of human meaning into the two domains of semantic and symbolic interpretation, and that the elucidation of the semantic side, which proliferates into the fields of viable behaviour and the logic of the sciences, has, in philosophy, been yielding place for some time past to the insistent claims of the symbolic impulse...One can have little but admiration for the sanity and clarity of the principles of interpretation to which Mrs. Langer subscribes. —Times Literary Supplement
One of those synoptic works which, by bringing together separate areas of knowledge, suddenly reveals the pattern of reality, and gives new meaning to all one's piecemeal explorations...I know of no book in the field of aesthetics which in our time has had such a profound effect. —Herbert Read
Book Details
5-1/2 x 8 inches
Harvard University Press
Recommendations
Happiness in Action
The Ethics of Authenticity
The Self Awakened
Quintessence
Radical Hope
Sorry, there was an error adding the item to your shopping bag.
Expired session
Sorry, your session has expired. Please refresh your browser's tab.
Main navigation
An item has been added to the cart
Added to shopping bag
Set your location
It looks like you're in &nbsp . Would you like to update your location?
Unavailable
Harvard University Press titles are not shipped directly to India due to local distribution arrangements.
Unavailable in country .
Shopping Bag
Your shopping bag is currently empty. Add items to your shopping bag, to complete check out.
Philosophy's Julia Jorati Releases New Book, "Slavery and Race: Philosophical Debates in the Eighteenth Century"
A new book from Professor of Philosophy Julia Jorati called, " Slavery and Race: Philosophical Debates in the Eighteenth Century ," was published on Nov. 22. 
It explores philosophical ideas and arguments, with a focus on the role race played in discussions of slavery. The book examines the philosophical importance of debates about slavery in the eighteenth century; introduces readers to many intriguing texts that are rarely studied by historians of philosophy; and prompts a reevaluation of the philosophical canon by examining how several well-known philosophers from the eighteenth century view slavery and race.
Jorati reveals how closely associated Blackness and slavery were at that time and how many white people viewed Black people as naturally destined for slavery. In addition to examining well-known authors like David Hume, Immanuel Kant, and Jean-Jacques Rousseau, Jorati also discusses less widely studied philosophers like Quobna Ottobah Cugoano, Lemuel Haynes, and Olympe de Gouges. By revealing important aspects of debates about slavery in North America and Europe, this book and its companion volume on the sixteenth and seventeeth centuries are valuable resources for readers interested in a more complete history of early modern philosophy.
Jorati received a master's degree from the University of Göttingen in Germany in 2008 and a PhD from Yale in 2013. She taught at The Ohio State University for six years before coming to UMass in 2019.
The main focus of Jorati's research is the history of early modern philosophy. At present, she is particularly interested in philosophical debates about slavery and race in the 17th and 18th centuries. She has also published extensively on the philosophy of Gottfried Wilhelm Leibniz.
Global footer
©2023 University of Massachusetts Amherst
Site policies
Non-discrimination notice
Accessibility
Terms of use
Accessibility Links
12 best thought and ideas books of 2023
Generational conflicts, crypto chaos and gender reassignment — jason cowley and james marriott share the books stuffed with smart thinking that snared their interest.
W ill we see a rebirth of a centre-right movement in British politics? Can the ancient Greeks help us with today's most tricky conundrums? Should Western powers intervene in foreign wars? What is astropolitics and how will it change our world? These highly topical books, which range over subjects from medical scandals to the lives of black Britons, will give you plenty to think about.
Has any book published this year had a more appropriate title? Everything is going wrong. You don't have to buy Peter Turchin's eccentric theory that history moves in 50-year cycles to find his analysis of the chaos of our present moment compelling. He argues that extreme wealth inequality and "elite overproduction" (when there aren't enough high-status jobs for all the people
Why embracing change is the key to a good life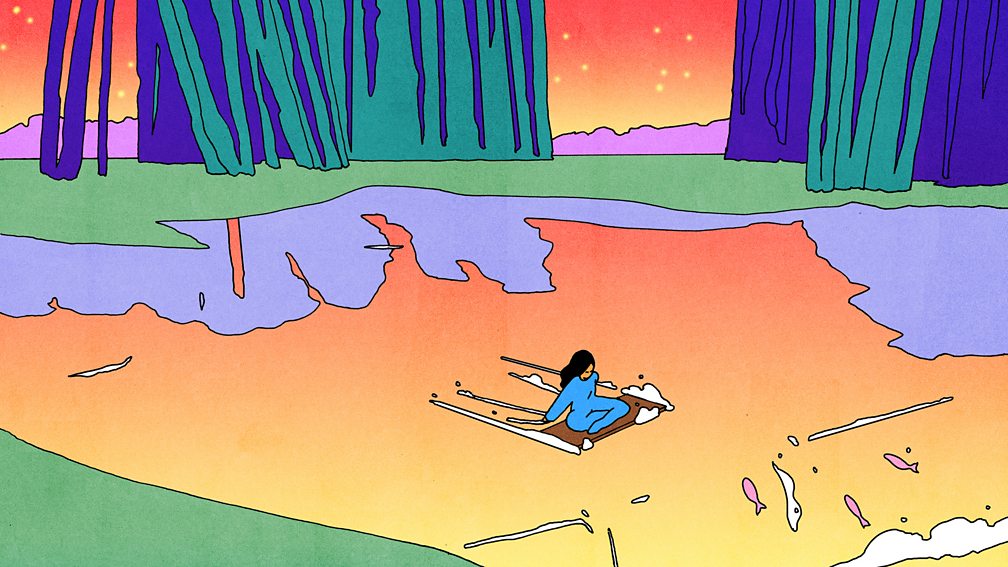 How we handle change is the essence of our existence and the key to happiness, particularly in our current times of uncertainty. In the first of a new series, The Art of Living, Lindsay Baker explores the philosophy of change.
"Life is flux," said the philosopher Heraclitus. The Greek philosopher pointed out in 500 BC that everything is constantly shifting, and becoming something other to what it was before. Like a river, life flows ever onwards, and while we may step from the riverbank into the river, the waters flowing over our feet will never be the same waters that flowed even one moment before. Heraclitus concluded that since the very nature of life is change, to resist this natural flow was to resist the very essence of our existence. "There is nothing permanent except change," he said.
More like this:
-        Is failure the new literary success?
-        The surprising roots of everyday words
-        The best books of the year so far
Or, as the novelist Elena Ferrante said recently: "We don't have to fear change, what is other shouldn't frighten us." If we can learn to handle this constant flux, we can handle life itself – which, several millennia on from Heraclitus, in our currently uncertain and fast-changing times, feels particularly resonant. Since humankind has existed, many great artists, writers and philosophers have grappled with the notion of change, and our impulse to resist it. "Something in us wishes to remain a child… to reject everything strange," wrote the 20th-Century psychologist and author Carl Jung in The Stages of Life, echoing Heraclitus. For these thinkers, a refusal to embrace change as a necessary and normal part of life will lead to problems, pain and disappointment. If we accept that everything is constantly changing and fleeting, they say, things run altogether more smoothly.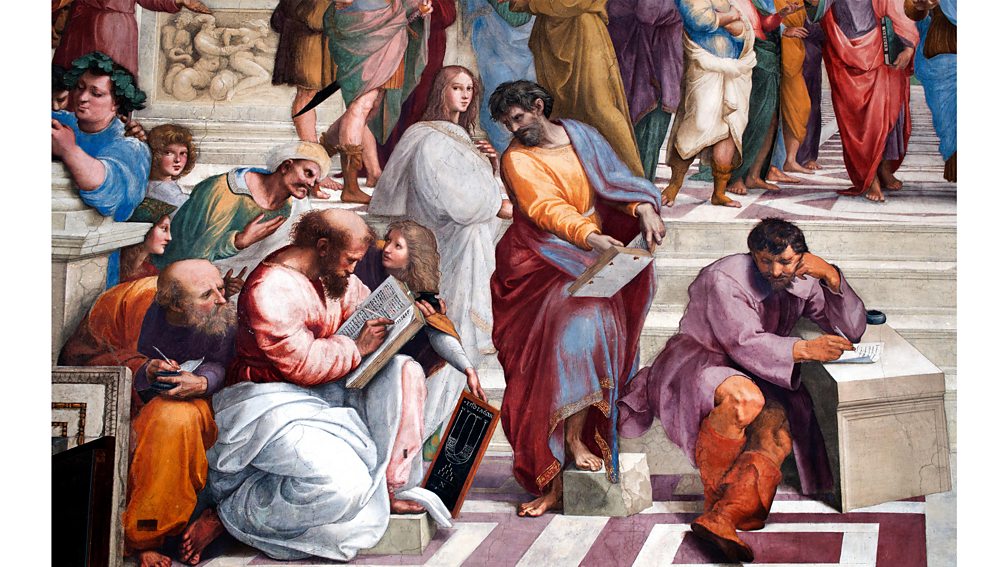 So does the 'life is flux' theory mean we must be resigned in a fatalistic way to all the challenges, changes and crises life throws at us? Not necessarily, says John Sellars, author of new book Lessons in Stoicism and philosophy lecturer at Royal Holloway, University of London. According to Sellars, Heraclitus's theory is less about resignation and more about "acceptance".
Change is a favourite subject of Stoicism, a school of Hellenistic philosophy (partly inspired by Heraclitus) that is informed by a system of logic and its view of the natural world. To be 'stoical' in the popular imagination is to endure hardship without complaint, to 'grin and bear it'. But the philosophy is more nuanced than that. In his book, Sellars weaves together the thoughts of three Stoics – Seneca, Epictetus and Marcus Aurelius – showing how their ideas can help us today.
"Stoics believe that nothing is stable, and we need to come to terms with that. The natural world is made up of a series of processes that are changing, but if we want to live happily with nature we have to live in harmony with it." And in fact, he says, Stoicism is not so much about resisting change as facing up to it. Everything changes, the question is, do we change with it?" says Sellars. "Stoics say we don't have any choice, we can't fight it." 
This idea is echoed throughout art and literature. British author Virginia Woolf, who famously wrote in an interior-monologue style that itself captured the mutability of thought, wrote: "A self that goes on changing is a self that goes on living." In one of her most unconventional works, the prose poem The Waves (1931), Woolf follows the consciousnesses of six friends, starting from their childhoods. The characters enter new phases of life that are filled with novelty and lack of certainty. A fluid narrative voice shifts subtly between their different points of view, as all of them struggle in some way to define themselves. Woolf presents them all as in a perpetual process of change and metamorphosis throughout the story, as all of us are in life.
Change was one of Woolf's obsessions. In her earlier, playful novel Orlando (1928), she tells the story of a nobleman in Elizabethan times who, halfway through the novel, awakes to find that he has become a woman. "Change was incessant," writes Woolf in the novel, "and change perhaps would never cease. High battlements of thought, habits that had seemed as durable as stone, went down like shadows at the touch of another mind and left a naked sky and fresh stars twinkling in it."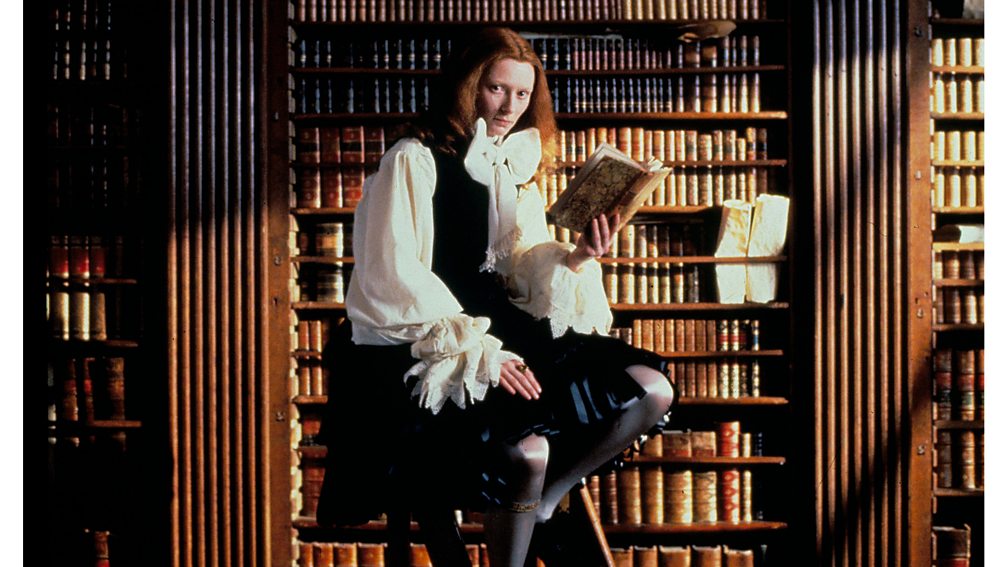 Woolf – although she was in the end unable to conquer her demons – was an avid keeper of a journal, and wrote down her innermost thoughts aiming to work through her feelings. She shared this habit with many significant writers and thinkers, among them Susan Sontag, Joan Didion, Oscar Wilde – and Stoic Marcus Aurelius. In fact, practising Stoics today still recommend the keeping of a journal, in order to steel themselves for whatever the day ahead may throw at them, and later in the day, to review their actions. The idea is to train yourself to be as prepared as possible, given the changeability of life.
Maybe this is why Stoics have gained a reputation for a no-nonsense 'stiff upper lip'. "There's some basis in reality, yes," concedes John Sellars. "It's partly about toughening up and training, since learning how to deal with adversity means it doesn't feel so hard. But it's not about controlling or repressing – the idea that Stoicism is just about remaining resolute misses something important."
The only lasting truth
Is cool rationality the key to negotiate change, then? "The goal is to lead a good, happy life," says Sellars, "and to get into the right place to experience genuine joy, not a flat emotion." The Stoics advise appreciating things now but also understanding that they are not forever. "Don't be afraid of uncertainty." In this sense, says Sellars, Stoicism has broad parallels with Buddhism. "Things are changing, live in the present moment, don't have strong attachments to external things." This may sound a little unfeeling, cold even – but it's not, insists Sellars. "Because like Buddhism, Stoicism also advises to feel compassion for all sentient creatures, and to have natural affinities, and not to be unfeeling or emotionless."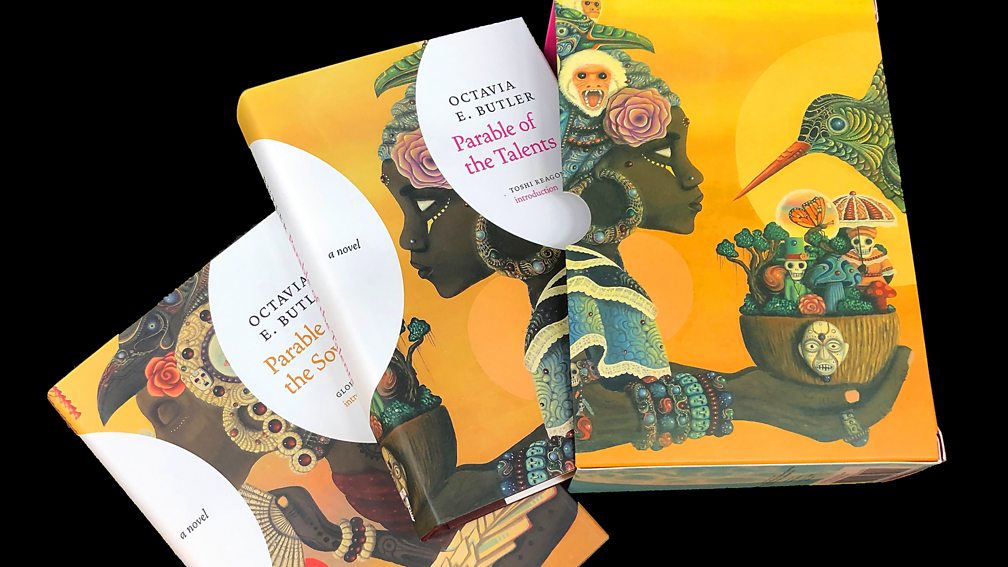 In her speculative, sci-fi novel Parable of the Sower (1993), Octavia E Butler presents a protagonist, Lauren, who founds a religion she calls Earthseed, and who has visions of change as the animating force of the cosmos. Lauren notes down her visions as epigrammatic statements: "All that you touch you Change. All that you Change changes you. The only lasting truth is Change. God is Change." She also makes the same connection between life, change and nature as Heraclitus did in his 'life is flux' theory. Butler writes: "Seed to tree, tree to forest; Rain to river, river to sea; Grubs to bees, bees to swarm. From one, many; from many, one; Forever uniting, growing, dissolving— forever Changing. The universe is God's self-portrait."
And Lauren's vision for the world is one where good conquers evil, and where kindness conquers cruelty. As US author and academic Rebecca Raphael notes in an essay on Butler's work: "Lauren joins these Heraclitus-like ideas with ethical injunctions to attend well and to shape consciously the change in which one is implicated. There is nothing supernatural about Earthseed's Change: neither a providence nor an otherworldly eschatology, it is a call to responsibility for the shifting patterns of one's world."
Lauren's religion, Earthseed, contains aspects of both Stoicism and Buddhism. As Raphael puts it: "The component ideas of Earthseed are not new. It has elements of Buddhist metaphysics, of Judaic world-shaping through ethical action, and of Stoic focus on what, however small, one can actually do in the moment. It has no contempt for a social or religious out-group, but instead fosters kindness in a violent world, in order to prepare humans for life on other planets."
So in our current crisis, how would the Stoics advise us to approach change – not only now but also in the future, whatever that may hold? "We must distinguish between things that are in our control, and things that are not," says Sellars. "You can self-isolate and social distance, and do those things as an act of calm rational caution, not motivated by panic, fear or anxiety."
The Modern Stoicism movement holds an annual Stoic Week, in which those involved are challenged to focus on the process not the outcome, and to face up to the reality that adversity is part of the normal course of life; that we can learn from adversity, and learn through failure. Adversity, in other words, is a learning experience.
This too shall pass
A medieval prophet asked a wise man for a message to keep him safe. His answer? "This too shall pass". It was a phrase used in recent months by the actor Tom Hanks in connection with the Coronavirus pandemic, and it's the name of a book out recently by psychotherapist Julia Samuel. In This Too Shall Pass: Stories of Change, Crisis and Hopeful Beginnings , Samuel relates (anonymously) some of her clients' stories. "Every person who has walked through my door has had a problematic relationship with change," she tells BBC Culture. "Change is the one certainty of life, and pain is the agent of change, it forces you to wake up and see the world differently, and the discomfort of it forces you to see the reality of it. It's through pain that we learn, personally and also universally."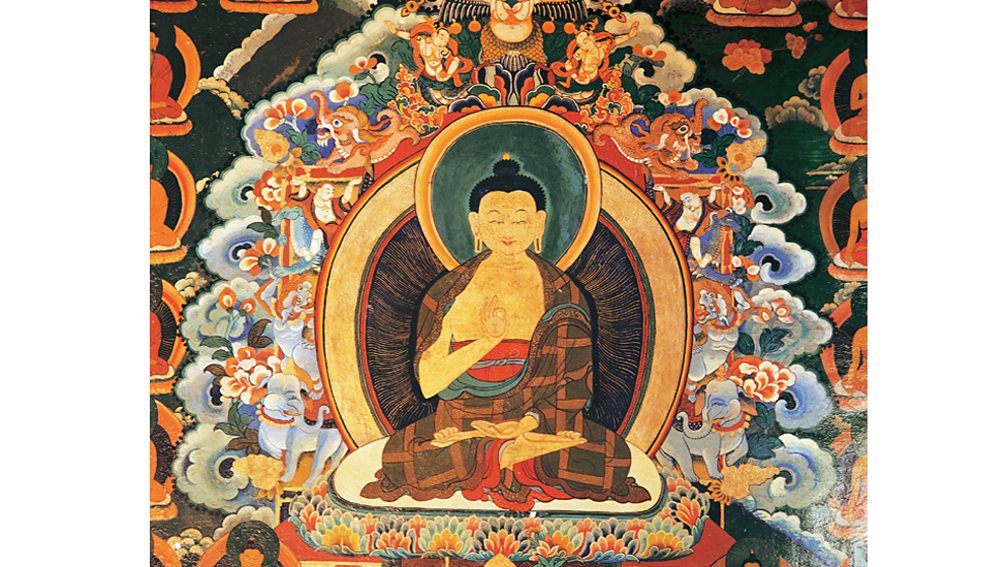 Samuel says that when the current pandemic first struck, a lot of us were "numb, shocked and anxious. It was like the scary Jaws music coming, you can block it but in the end you have to pay attention, you have to shift and change". She chose the phrase 'This too shall pass' for her book's title because "you have to go with change and crises to come out the other side. You may not believe that it will ever end. In winter you may not believe that summer will come, but it does."
Accepting change also makes you better at it, she says. "It's the paradox that the more you allow yourself to accept that change is inevitable, the more likely you are to change intentionally and adapt." Change can be an engine of progress.
Samuel is all for accepting the flux of life and nature, and for facing up to the biggest change any of us ever experiences, our own mortality. "I think what we don't look at grows inside us, so it's good to have conversations with each other about the end of life. The things you don't talk about could haunt you and make everything more complicated. Life is precious but it's good to accept that it's limited."
It's been more than half a century since Sam Cooke's powerful and optimistic civil-rights anthem A Change is Gonna Come. Yet it's a song that remains as timely as ever. And it's been nearly 40 years since the US conceptual artist Jenny Holzer's iconic lithograph Inflammatory Essays, with its rousing message: "Change is the basis of all history, the proof of vigour". The provocative artwork, created in the early 1980s, is full of the US artist's trademark dogmatic, pithy truisms. Recently exhibited at London's Tate Modern, it still feels resoundingly relevant today. "Upheaval is desirable because fresh, untainted groups seize opportunity," is another phrase from the artwork, along with "The decadent and powerful champion continuity"; "Slow modification can be effective; men change before they notice and resist"; and "The worst is a harbinger of the best".
The current crisis – and the fight for racial and social equality – make Holzer's words feel all the more resonant. And with many communities showing solidarity and support, it seems that qualities such as courage, resilience, compassion, empathy – and a sense of fairness and justice – still can be found. How will we look back on this time of turmoil, change and upheaval? Will we come out of this situation with a deeper understanding and an enhanced perspective on humankind, our priorities and our values? With our 'vigour' proved?
Illustration by María Medem
If you would like to comment on this story or anything else you have seen on BBC Culture, head over to our  Facebook  page or message us on  Twitter .
And if you liked this story,  sign up for the weekly bbc.com features newsletter , called The Essential List. A handpicked selection of stories from BBC Future, Culture, Worklife and Travel, delivered to your inbox every Friday.
Five ways to be calm and why it matters
Eight nature books to change your life, the sci-fi genre offering radical hope.
New Books : Philosophy, Psychology, Religion
General Works (includes Encyclopedias, Almanacs)
Philosophy, Psychology, Religion
Auxiliary Sciences of History (includes Archaeology, Genealogy, Biography)
World History
History of the Americas
Geography, Anthropology, Recreation
Social Sciences
Political Science
Language and Literature
Agriculture
Technology (includes Engineering, Auto Mechanics, Photography)
Military Science
Naval Science
Bibliography, Library Science, Information Resources (General)
Leisure Books
Spotlight Books
<< Previous: General Works (includes Encyclopedias, Almanacs)
Next: Auxiliary Sciences of History (includes Archaeology, Genealogy, Biography) >>
Last Updated: Sep 27, 2023 1:45 PM
URL: https://libguides.phsc.edu/NewBooks
100 Notable Books of 2023
Each year, we pore over thousands of new books, seeking out the best novels, memoirs, biographies, poetry collections, stories and more. Here are the standouts, selected by the staff of The New York Times Book Review.
Chosen by the staff of The New York Times Book Review Nov. 21, 2023
After Sappho by Selby Wynn Schwartz
Inspired by Sappho's work, Schwartz's debut novel offers an alternate history of creativity at the turn of the 20th century, one that centers queer women artists, writers and intellectuals who refused to accept society's boundaries.
All the Sinners Bleed by S.A. Cosby
In his earlier thrillers, Cosby worked the outlaw side of the crime genre. In his new one — about a Black sheriff in a rural Southern town, searching for a serial killer who tortures Black children — he's written a crackling good police procedural.
The Bee Sting by Paul Murray
In Murray's boisterous tragicomic novel, a once wealthy Irish family struggles with both the aftermath of the 2008 financial crash and their own inner demons.
Biography of X by Catherine Lacey
Lacey rewrites 20th-century U.S. history through the audacious fictional life story of X, a polarizing female performance artist who made her way from the South to New York City's downtown art scene.
Birnam Wood by Eleanor Catton
In this action-packed novel from a Booker Prize winner, a collective of activist gardeners crosses paths with a billionaire doomsday prepper on land they each want for different purposes.
Blackouts by Justin Torres
This lyrical, genre-defying novel — winner of the 2023 National Book Award — explores what it means to be erased and how to persist after being wiped away.
Bright Young Women by Jessica Knoll
In her third and most assured novel, Knoll shifts readers' attention away from a notorious serial killer, Ted Bundy, and onto the lives — and deaths — of the women he killed. Perhaps for the first time in fiction, Knoll pooh-poohs Bundy's much ballyhooed intelligence, celebrating the promise and perspicacity of his victims instead.
Chain-Gang All-Stars by Nana Kwame Adjei-Brenyah
This satire — in which prison inmates duel on TV for a chance at freedom — makes readers complicit with the bloodthirsty fans sitting ringside. The fight scenes are so well written they demonstrate how easy it might be to accept a world this sick.
The Covenant of Water by Abraham Verghese
Verghese's first novel since "Cutting for Stone" follows generations of a family across 77 years in southwestern India as they contend with political strife and other troubles — capped by a shocking discovery made by the matriarch's granddaughter, a doctor.
Crook Manifesto by Colson Whitehead
Returning to the world of his novel "Harlem Shuffle," Whitehead again uses a crime story to illuminate a singular neighborhood at a tipping point — here, Harlem in the 1970s.
The Deluge by Stephen Markley
Markley's second novel confronts the scale and gravity of climate change, tracking a cadre of scientists and activists from the gathering storm of the Obama years to the super-typhoons of future decades. Immersive and ambitious, the book shows the range of its author's gifts: polyphonic narration, silken sentences and elaborate world-building.
Eastbound by Maylis de Kerangal
In de Kerangal's brief, lyrical novel, translated by Jessica Moore, a young Russian soldier on a trans-Siberian train decides to desert and turns to a civilian passenger, a Frenchwoman, for help.
Emily Wilde's Encyclopaedia of Faeries by Heather Fawcett
The world-building in this tale of a woman documenting a new kind of faerie is exquisite, and the characters are just as textured and richly drawn. This is the kind of folkloric fantasy that remembers the old, blood-ribboned source material about sacrifices and stolen children, but adds a modern gloss.
Enter Ghost by Isabella Hammad
In Hammad's second novel, a British Palestinian actor returns to her hometown in Israel to recover from a breakup and spend time with her family. Instead, she's talked into joining a staging of "Hamlet" in the West Bank, where she has a political awakening.
Forbidden Notebook by Alba de Céspedes
A best-selling novelist and prominent anti-Fascist in her native Italy, de Céspedes has lately fallen into unjust obscurity. Translated by Ann Goldstein, this elegant novel from the 1950s tells the story of a married mother, Valeria, whose life is transformed when she begins keeping a secret diary.
The Fraud by Zadie Smith
Based on a celebrated 19th-century trial in which the defendant was accused of impersonating a nobleman, Smith's novel offers a vast panoply of London and the English countryside, and successfully locates the social controversies of an era in a handful of characters.
From From by Monica Youn
In her fourth book of verse, a svelte, intrepid foray into American racism, Youn turns a knowing eye on society's love-hate relationship with what it sees as the "other."
A Guest in the House by Emily Carroll
After a lonely young woman marries a mild-mannered widower and moves into his home, she begins to wonder how his first wife actually died. This graphic novel alternates between black-and-white and overwhelming colors as it explores the mundane and the horrific.
The Heaven & Earth Grocery Store by James McBride
McBride's latest, an intimate, big-hearted tale of community, opens with a human skeleton found in a well in the 1970s, and then flashes back to the past, to the '20s and '30s, to explore the town's Black, Jewish and immigrant history.
Hello Beautiful by Ann Napolitano
In her radiant fourth novel, Napolitano puts a fresh spin on the classic tale of four sisters and the man who joins their family. Take "Little Women," move it to modern-day Chicago, add more intrigue, lots of basketball and a different kind of boy next door and you've got the bones of this thoroughly original story.
A History of Burning by Janika Oza
This remarkable debut novel tells the story of an extended Indo-Ugandan family that is displaced, settled and displaced again.
Holly by Stephen King
The scrappy private detective Holly Gibney (who appeared in "The Outsider" and several other novels) returns, this time taking on a missing-persons case that — in typical King fashion — unfolds into a tale of Dickensian proportions.
A House for Alice by Diana Evans
This polyphonic novel traces one family's reckoning after the patriarch dies in a fire, as his widow, a Nigerian immigrant, considers returning to her home country and the entire family re-examines the circumstances of their lives.
The Iliad by Homer
Emily Wilson's propulsive new translation of the "Iliad" is buoyant and expressive; she wants this version to be read aloud, and it would certainly be fun to perform.
Ink Blood Sister Scribe by Emma Törzs
The sisters in Törzs's delightful debut have been raised to protect a collection of magic books that allow their keepers to do incredible things. Their story accelerates like a fugue, ably conducted to a tender conclusion.
Kairos by Jenny Erpenbeck
This tale of a torrid, yearslong relationship between a young woman and a much older married man — translated from the German by Michael Hofmann — is both profound and moving.
Kantika by Elizabeth Graver
Inspired by the life of Graver's maternal grandmother, this exquisitely imagined family saga spans cultures and continents as it traces the migrations of a Sephardic Jewish girl from turn-of-the-20th-century Constantinople to Barcelona, Havana and, finally, Queens, N.Y.
Land of Milk and Honey by C Pam Zhang
Zhang's lush, keenly intelligent novel follows a chef who's hired to cook for an "elite research community" in the Italian Alps, in a not-so-distant future where industrial-agricultural experiments in America's heartland have blanketed the globe in a crop-smothering smog.
Lone Women by Victor LaValle
The year is 1915, and the narrator of LaValle's horror-tinged western has arrived in Montana to cultivate an unforgiving homestead. She's looking for a fresh start as a single Black woman in a sparsely populated state, but the locked trunk she has in stow holds a terrifying secret.
Monica by Daniel Clowes
In Clowes's luminous new work, the titular character, abandoned by her mother as a child, endures a life of calamities before resolving to learn about her origins and track down her parents.
The Most Secret Memory of Men by Mohamed Mbougar Sarr
Based on a true story and translated by Lara Vergnaud, Sarr's novel — about a Senegalese writer brought low by a plagiarism scandal — asks sharp questions about the state of African literature in the West.
The New Naturals by Gabriel Bump
In Bump's engrossing new novel, a young Black couple, mourning the loss of their newborn daughter and disillusioned with the world, start a utopian society — but tensions both internal and external soon threaten their dreams.
North Woods by Daniel Mason
Mason's novel looks at the occupants of a single house in Massachusetts over several centuries, from colonial times to present day. An apple farmer, an abolitionist, a wealthy manufacturer: The book follows these lives and many others, with detours into natural history and crime reportage.
Not Even the Dead by Juan Gómez Bárcena
An ex-conquistador in Spanish-ruled, 16th-century Mexico is asked to hunt down an Indigenous prophet in this novel by a leading writer in Spain, splendidly translated by Katie Whittemore. The epic search stretches across much of the continent and, as the author bends time and history, lasts centuries.
The Nursery by Szilvia Molnar
"I used to be a translator and now I am a milk bar." So begins Molnar's brilliant novel about a new mother falling apart within the four walls of her apartment.
Our Share of Night by Mariana Enriquez
This dazzling, epic narrative, translated from the Spanish by Megan McDowell, is a bewitching brew of mystery and myth, peopled by mediums who can summon "the Darkness" for a secret society of wealthy occultists seeking to preserve consciousness after death.
Pineapple Street by Jenny Jackson
Jackson's smart, dishy debut novel embeds readers in an upper-crust Brooklyn Heights family — its real estate, its secrets, its just-like-you-and-me problems. Does money buy happiness? "Pineapple Street" asks a better question: Does it buy honesty?
The Reformatory by Tananarive Due
Due's latest — about a Black boy, Robert, who is wrongfully sentenced to a fictionalized version of Florida's infamous and brutal Dozier School — is both an incisive examination of the lingering traumas of racism and a gripping, ghost-filled horror novel. "The novel's extended, layered denouement is so heart-smashingly good, it made me late for work," Randy Boyagoda wrote in his review. "I couldn't stop reading."
The Saint of Bright Doors by Vajra Chandrasekera
Trained to kill by his mother and able to see demons, the protagonist of Chandrasekera's stunning and lyrical novel flees his destiny as an assassin and winds up in a politically volatile metropolis.
Same Bed Different Dreams by Ed Park
Double agents, sinister corporations, slasher films, U.F.O.s — Park's long-awaited second novel is packed to the gills with creative elements that enliven his acerbic, comedic and lyrical odyssey into Korean history and American paranoia.
Take What You Need by Idra Novey
This elegant novel resonates with implication beyond the taut contours of its central story line. In Novey's deft hands, the complex relationship between a young woman and her former stepmother hints at the manifold divisions within America itself.
This Other Eden by Paul Harding
In his latest novel, inspired by the true story of a devastating 1912 eviction in Maine that displaced an entire mixed-race fishing community, Harding turns that history into a lyrical tale about the fictional Apple Island on the cusp of destruction.
Tom Lake by Ann Patchett
Locked down on the family's northern Michigan cherry orchard, three sisters and their mother, a former actress whose long-ago summer fling went on to become a movie star, reflect on love and regret in Patchett's quiet and reassuring Chekhovian novel.
The Unsettled by Ayana Mathis
This novel follows three generations across time and place: a young mother trying to create a home for herself and her son in 1980s Philadelphia, and her mother, who is trying to save their Alabama hometown from white supremacists seeking to displace her from her land.
Victory City by Salman Rushdie
Rushdie's new novel recounts the long life of Pampa Kampana, who creates an empire from magic seeds in 14th-century India. Her world is one of peace, where men and women are equal and all faiths welcome, but the story Rushdie tells is of a state that forever fails to live up to its ideals.
We Could Be So Good by Cat Sebastian
This queer midcentury romance — about reporters who meet at work, become friends, move in together and fall in love — lingers on small, everyday acts like bringing home flowers with the groceries, things that loom large because they're how we connect with others.
Western Lane by Chetna Maroo
In this polished and disciplined debut novel, an 11-year-old Jain girl in London who has just lost her mother turns her attention to the game of squash — which in Maroo's graceful telling becomes a way into the girl's grief.
Witness by Jamel Brinkley
Set in Brooklyn, and featuring animal rescue workers, florists, volunteers, ghosts and UPS workers, Brinkley's new collection meditates on what it means to see and be seen.
Y/N by Esther Yi
In this weird and wondrous novel, a bored young woman in thrall to a boy band buys a one-way ticket to Seoul.
Yellowface by R.F. Kuang
Kuang's first foray outside of the fantasy genre is a breezy and propulsive tale about a white woman who achieves tremendous literary success by stealing a manuscript from a recently deceased Asian friend and passing it off as her own.
The 272 by Rachel L. Swarns
Building on her groundbreaking work for The Times, Swarns fashions a complex portrait of 19th-century American Catholicism through the story of the nearly 300 people enslaved on Jesuit plantations who were sold in 1838 to save Georgetown University from ruin.
Anansi's Gold by Yepoka Yeebo
Yeebo, a journalist, tracks down the elusive story of John Ackah Blay-Miezah, who revolutionized the "advance fee" scam (say, a Nigerian prince wants to wire you money), and contextualizes it within a Ghana — and a world — that allowed him to thrive.
Battle of Ink and Ice by Darrell Hartman
This fast paced, true-life adventure revives the headline-grabbing debate over which explorer reached the North Pole first — and which newspaper broke the news.
The Best Minds by Jonathan Rosen
A literary and compassionate examination of the porous line between brilliance and insanity, this riveting memoir traces the author's childhood friendship and sometime rivalry with a neighbor and Yale classmate who is now in prison for murdering his girlfriend.
Bottoms Up and the Devil Laughs by Kerry Howley
Howley writes about the national security state and those who get entangled in it — fabulists, truth tellers, combatants, whistle-blowers. Like many of us, they have left traces of themselves in the digital ether by making a phone call, texting a friend, looking something up online.
Built From the Fire by Victor Luckerson
This ambitious history, by a journalist based in Tulsa, provides an authoritative account of the prosperous Black neighborhood decimated by the city's 1921 race massacre and a gripping portrait of the community resurrected in its aftermath.
Cobalt Red by Siddharth Kara
Cobalt is essential to the tech industry, but as Kara's harrowing account demonstrates, it comes at a high cost: Much of the mineral is mined in toxic conditions for subsistence wages in Congo — all too often, by children.
Crossings by Ben Goldfarb
Goldfarb, an environmental journalist, crafts a fascinating and sensitive look at the costs of roads, both for wild animals and for the humans whose cities are divided by highways along racial lines.
Daughter of the Dragon by Yunte Huang
Huang's new book, a biography embedded in cultural criticism, is an absorbing account of the life and times of the Chinese American starlet Anna May Wong, whose career spanned silent movies, talkies and television.
Doppelganger by Naomi Klein
After she was repeatedly confused online with the feminist scholar turned anti-vaxxer Naomi Wolf, Klein turned the experience into this sober, stylish account of the lure of disdain and paranoia.
Easily Slip Into Another World by Henry Threadgill and Brent Hayes Edwards
The jazz artist Henry Threadgill's ardent memoir ranges from his maddening wartime experiences in Vietnam to his boundary-pushing musical career.
The Exceptions by Kate Zernike
Zernike's excellent and infuriating tale of the fight for fairness at M.I.T. and beyond is not merely a fast-paced account of one woman's accomplishments but a larger history of women in STEM (or lack thereof).
Fire Weather by John Vaillant
This timely and riveting account of the 2016 McMurray wildfire explores not just that Canadian inferno but what it bodes for the future. Vaillant has a chillingly serious message: This is the inevitable result of climate change, and it will happen again and again.
The Great Escape by Saket Soni
In this gripping account, Soni, a labor organizer, details the story of several hundred Indian men lured to this country on promises of work and green cards, who ended up in semi-captivity in Mississippi until his efforts to free them.
The Half Known Life by Pico Iyer
In talking to people the world over about what paradise means to them, Iyer provides hours of thought-provoking meditations. "Paradise becomes something different in every neighbor's head," he says.
How to Say Babylon by Safiya Sinclair
In this breathless, scorching memoir of a girlhood spent becoming the perfect Rasta daughter and an adolescence spent becoming one of Jamaica's most promising young poets, Montego Bay drips with as much tender sensuality and complexity as the buoyant patois of Sinclair's parents' banter.
Humanly Possible by Sarah Bakewell
In earlier books, Bakewell has written about Montaigne and the existentialists; here, she manages to wrangle seven centuries of humanist thought into a brisk narrative with characteristic wit and clarity, resisting the traps of windy abstraction and glib oversimplification.
Judgment at Tokyo by Gary J. Bass
This comprehensive treatment of the prosecution of Japanese war crimes after World War II is an elegantly written and immersive account of a moment that shaped not just the politics of the region, but of the Cold War to come.
King by Jonathan Eig
The first comprehensive biography of Martin Luther King Jr. in decades, Eig's book draws on a landslide of recently released government documents as well as letters and interviews. This is a book worthy of its subject: both an intimate study of a complex and flawed human being and a journalistic account of a civil rights titan.
The Kingdom, the Power, and the Glory by Tim Alberta
Having detailed how President Trump's rise to power occurred amid a years-long civil war within the Republican party in his 2019 book "American Carnage," Alberta, a staff writer for The Atlantic, turns his eye on another institution that has become split in two as a result of the former president: the American evangelical movement.
The Land of Hope and Fear by Isabel Kershner
Published months before the Israel-Hamas war, this book by a longtime correspondent in Jerusalem presents a complicated portrait of the many communities and faiths that constitute Israel three-quarters of a century into its existence.
Liliana's Invincible Summer by Cristina Rivera Garza
In 1990, Rivera Garza's 20-year-old sister was murdered in Mexico. That case is the inspiration and launching point for this memoir, a personal and cultural look at femicide in Mexico.
Lives of the Wives by Carmela Ciuraru
The relationships at the center of Ciuraru's lively and absorbing new literary history vary widely, but are united by questions of ego and agency, competition and resentment.
A Living Remedy by Nicole Chung
Chung's powerful second memoir is a look at family, illness and grief, and the way systemic issues like access to health care, capitalism and racism exacerbate loss.
Master Slave Husband Wife by Ilyon Woo
Woo's book recounts a daring feat: the successful flight north from Georgia in 1848 by an enslaved couple disguised as a sickly young white planter and his male slave. But her meticulous retelling is equally a feat — of research, storytelling, sympathy and insight.
Monsters by Claire Dederer
"Everyone alive is either canceled or about to be canceled," writes the author of this sometimes maddening, always challenging meditation on polarizing cultural figures (Nabokov, Polanski, et al.) and the struggle to reconcile great art with the misdeeds of its creators.
My Name is Barbra by Barbra Streisand
"I'm the greatest star!" the 21-year-old actress defiantly sang in Broadway's 1964 hit "Funny Girl." Nearly six decades later, over 992 pages, Streisand chronicles how she delivered on that promise, a rocket ride from Brooklyn to Malibu.
The Odyssey of Phillis Wheatley by David Waldstreicher
A beautiful and cogently argued biography offers a radical new vision of the life and work of colonial America's brilliant Black female poet.
Ordinary Notes by Christina Sharpe
In this volume of 248 numbered notes, Sharpe assembles memories and insights, artifacts and artworks, balancing the persistence of racism and brutality with a rich variety of Black life.
Oscar Wars by Michael Schulman
A deeply researched and compulsively readable history digs into the scandal-soaked history of the Academy Awards.
Our Migrant Souls by Héctor Tobar
Tobar, a longtime journalist, delivers a kaleidoscopic account of Latino American experience, dispelling stereotypes and underscoring diversity in prose that is by turns lyrical, outraged, scholarly and affectingly personal.
Pageboy by Elliot Page
The Oscar-nominated actor offers a brutally honest account of child stardom, the pressure to conform in Hollywood and, ultimately, the announcement of his gender transition in 2020.
Poverty, by America by Matthew Desmond
The central claim of this manifesto by the Princeton sociologist is that poverty in the United States is the product not only of larger economic shifts, but of choices and actions by more fortunate Americans.
The Rediscovery of America by Ned Blackhawk
This ambitious retelling of the American story, by a historian who is also a Native American, places Indigenous populations at the center, a shift in perspective that yields fresh insights and thought-provoking questions.
The Rigor of Angels by William Egginton
Challenging, ambitious and elegant, this mind-expanding book explores nothing less than "the ultimate nature of reality" through the work of three figures: the Argentine writer Jorge Luis Borges, the German quantum physicist Werner Heisenberg and the 18th-century German philosopher Immanuel Kant.
Schoenberg by Harvey Sachs
Sachs has written well for decades about conventional classical music. This impassioned defense of Arnold Schoenberg — creator of some of the most challenging music ever — might seem surprising from him, but Schoenberg's life was one of the 20th century's great narratives.
Sink by Joseph Earl Thomas
The lush prose of this memoir perfectly suits the author's tender, teeming boyhood imagination, in which video-game and manga characters offered more guidance than volatile adults did. Most remarkable is Thomas's matter-of-fact depiction of the daily depredations he faced without losing his spirit or his abundant creative gifts.
The Slip by Prudence Peiffer
From Ellsworth Kelly to Agnes Martin to Robert Indiana, a group of scrappy artists gathered in illegal studios at the tip of Lower Manhattan in the 1950s, trying to provide an answer to Abstract Expressionism. This group biography reflects the excitement of those years — and our debt to them.
Some People Need Killing by Patricia Evangelista
In powerful, gripping prose, a Philippine journalist recounts her investigation into the campaign of extrajudicial murders under former President Rodrigo Duterte.
Spoken Word by Joshua Bennett
Bennett's engaging history of a literary and cultural movement that took hold in many realms — including music, theater, film, television and, of course, poetry — tracks its evolution from the earliest days of the Nuyorican Poets Cafe on the Lower East Side to the first iterations of slam poetry and beyond.
A Thread of Violence by Mark O'Connell
O'Connell brings literary flourish and a philosophical bent to this investigation of an infamous and confounding Irish murder case.
Time's Echo by Jeremy Eichler
This cultural history takes up works by Schoenberg, Britten, Shostakovich and Richard Strauss that reflect on World War II and the Holocaust, urging listeners to consider the link between music and remembrance.
The Undertow by Jeff Sharlet
Anxious about America's political divides, and fearful that they presage the end of the union, Sharlet spent a year speaking with conservative pastors, gun fanatics and QAnon adherents, among others. The result is an eloquent cri de coeur by a writer struggling to meet political and moral unreason with compassion and grace.
Unscripted by James B. Stewart and Rachel Abrams
This jaw-dropping chronicle by two Times reporters of the final years of Sumner Redstone, the head of Paramount, is an epic tale of toxic wealth and greed populated by connivers and manipulators, not least Redstone himself.
Up Home by Ruth J. Simmons
Simmons's evocative account of her remarkable trajectory from Jim Crow Texas, where she was the youngest of 12 children in a sharecropping family, to the presidencies of Smith College and Brown University shines with tenderness and dignity.
The Wager by David Grann
After the H.M.S. Wager was shipwrecked off the coast of Patagonia in 1742, surviving crew members returned to England with dramatic — and starkly conflicting — tales about what had transpired. Grann recreates the voyage in all its enthralling horror.
Waiting to Be Arrested at Night by Tahir Hamut Izgil
Offering a rare glimpse into the life and culture of China's brutally persecuted Muslim Uyghur minority, this eloquent memoir by a poet who escaped with his family to the United States (and translated by Joshua L. Freeman) unfolds a horror story with calm restraint.
What An Owl Knows by Jennifer Ackerman
There are some 260 species of owls spread across every continent except Antarctica, and in this fascinating book, Ackerman explains why the birds are both naturally wondrous and culturally significant.
Wifedom by Anna Funder
Even George Orwell, whose dealings with women were often problematic, admitted that he behaved badly toward his first wife, Eileen O'Shaughnessy. This book focuses on O'Shaughnessy, and combines her story with a bravura analysis of female invisibility.
You Have to Be Prepared to Die Before You Can Begin to Live by Paul Kix
The 1963 campaign to integrate Birmingham, Ala., led to shocking brutality: youths blasted by fire hoses and set upon by snarling police dogs. Kix, a journalist, weaves those images into a harrowing narrative of a crucial juncture in the civil rights movement.
Explore More in Books
Want to know about the best books to read and the latest news start here..
Nora Roberts, a titan of the romance world, discussed how she redefined a genre that was all too easy to dismiss .
With millions of books sold and a TV adaptation starring Gary Oldman, Mick Herron, the author of the "Slow Horses" series, has yet to wrap his head around his success .
The political artist Edel Rodriguez drew some of the most provocative images of the Trump presidency. His new graphic memoir skewers the powerful once more .
Do you want to be a better reader?   Here's some helpful advice to show you how to get the most out of your literary endeavor .
Each week, top authors and critics join the Book Review's podcast to talk about the latest news in the literary world. Listen here .
Advertisement
The 10 best books of 2023
'the bee sting,' by paul murray.
Murray's novel, shortlisted for the Booker Prize, reads like an instant classic. In it, the gleaming facade of one Irish family — a successful car dealer, his legendarily beautiful wife and their two children — begins to fracture under the weight of long-held secrets. Murray is a fantastically witty and empathetic writer, and he dazzles by somehow bringing the great sprawling randomness of life to glamorously choreographed climaxes. He is essentially interested in the moral conflicts of our lives, and he handles his characters and their failings with heartbreaking tenderness. ( Book World review .)
'The Heaven & Earth Grocery Store,' by James McBride
The National Book Award-winning author of "The Good Lord Bird" sets this exuberant novel in a ramshackle Pennsylvania neighborhood before and during the Great Depression. There, Black and Jewish residents come together to hide an orphan from state officials who want to send the boy to a harrowing institution ruled by a violent fiend. Such circumstances might seem to promise a grim tale, but this is a book by James McBride. Vitality and humor thrum through his stories even in the shadows of despair. This vibrant, love-affirming novel bounds over any difference that claims to separate us. ( Book World review .)
'Loot,' by Tania James
A real-life object of fascination — an 18th-century automaton depicting a tiger biting into an Englishman's neck — is the basis for this novel. The story begins in Mysore with a 17-year-old peasant who has a talent for carving mechanical toys, and spans decades as the curiosity he creates changes hands and crosses continents. James moves within the historical record while freely exploiting its considerable gaps and silences. Her prose is lush with the sights, sounds and smells of India, France and England, and always laced with Dickensian wit. ( Book World review .)
'The MANIAC,' by Benjamín Labatut
Like Labatut's last book, "When We Cease to Understand the World" (2021), "The MANIAC" is captivating and unclassifiable, at once a historical novel and a philosophical foray. Its resident genius is the polymath and pioneering computer scientist John von Neumann, who displays "a sinister, machinelike intelligence." The book's many narrators offer a polyphonic portrait of the brilliant, frustrating von Neumann, and its extraordinary final segment brings us to the wonder and potential danger of artificial intelligence. Labatut is a writer of thrilling originality. "The MANIAC" is a work of dark, eerie and singular beauty. ( Book World review .)
'North Woods,' by Daniel Mason
Mason plants his novel on an expanse of land in western Massachusetts where, over centuries, various absorbing tales unfold and interweave. There's an illicit marriage between two Puritan runaways, a shocking, brutal murder and an enslaved woman fleeing north. The silent spaces between these stories articulate what the residents can't, as their errant lives begin locking together in a winding chain of unlikely history. Elegantly designed with photos and illustrations, this is a time-spanning, genre-blurring work of storytelling magic. Mason has a light, mischievous touch, and it's hard to imagine there is anything he can't do. ( Book World review .)
'The Bathysphere Book: Effects of the Luminous Ocean Depths,' by Brad Fox
In 1930, the naturalist William Beebe descended deep into the ocean in a 4½-foot steel sphere, describing what he saw outside the porthole through a telephone wire that rose to the surface. By turns philosophical and elegiac, Fox's history of Beebe's explorations is a hypnotic ode to the world beneath the waves. This is no straightforward narrative but a book built from scraps that belie its intricate engineering. It is also an exceptionally beautiful object, bursting with full-color illustrations and paintings of the creatures Beebe encountered. ( Book World review .)
'How to Say Babylon,' by Safiya Sinclair
Born in a seaside Jamaican village near Montego Bay, Sinclair grew up in a strict Rastafarian family on the fringe of a hedonistic tourist mecca. She wanted more than the Rasta wifedom that was mapped out for her, and in this lushly observed memoir, she chronicles how she threw off that yoke. Doing so risked the wrath of her father, a reggae musician who feared that corrupting Western influences would ruin his daughter. The book grabs the reader with the beauty of its words (Sinclair is also a published poet), but it sticks because of the thorniness and complexity of its ideas. ( Book World review .)
'Judgment at Tokyo: World War II on Trial and the Making of Modern Asia,' by Gary J. Bass
The post-World War II war crimes trial in Tokyo of leading Japanese military and civilian perpetrators lasted from May 1946 to November 1948 and resulted in 16 life sentences and seven hangings, including that of the wartime prime minister and minister of war, Hideki Tojo. This trial — far more complex, drawn-out and contentious than the Nuremberg proceedings — is the subject of Bass's comprehensive, landmark and riveting book. Bass employs the complexities of the trial as a fulcrum to sketch a wide canvas, documenting not just atrocities and attempts at justice but the history of World War II in Asia. ( Book World review .)
'King: A Life,' by Jonathan Eig
Eig's book is the most compelling account of the Rev. Martin Luther King Jr.'s life in a generation. To write it, he conducted more than 200 interviews, including with scores of people old enough to have known or observed King, and pieced together numerous accounts gathered by other journalists and scholars, some of them never published before. The result might be described as a deeply reported psychobiography — one infused with the narrative energy of a thriller, as Eig vividly reconstructs some of the story's most dramatic turning points. ( Book World review .)
'The Life and Times of Hannah Crafts: The True Story of The Bondwoman's Narrative,' by Gregg Hecimovich
In 2001, the professor and literary scholar Henry Louis Gates Jr. purchased an unheralded novel of unknown authorship at an auction. He verified that it was authentic and had probably been written by a Black person before 1860. It was published to wide acclaim and robust sales as "The Bondwoman's Narrative." Hecimovich's book tells the incredible story of Hannah Crafts, the woman who wrote it, and of Hecimovich's tireless efforts to discover her identity and reconstruct her trajectory. The result is an inspired amalgam of genres — part thriller, part mystery and part biography. ( Book World review .)