Email Cover Letter Samples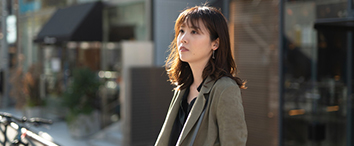 Including an email cover letter is imperative, so we thought it would be helpful to our job-seeking readers to have sample letters to use as a starting point.
The examples below come from real-life job seeker emails, although we've altered the details and contact information. Whether you prefer a "salesy" approach or you're more of a "direct and to the point" kind of person, choose the template that suits your style. Just be sure to include these key elements in your email cover letter.
Etiquette for Any Email Cover Letter
Mention the title of the position you're applying for in the subject line and body of your email.
Explain where you found the job posting or how you heard about the position.
Conclude with a subtle call to action to remind the hiring manager of the action you'd like them to take, such as, "I look forward to hearing from you."
List your full name and contact information in your email signature block (not just on your resume attachment).
If applicable, quickly explain any questions that your resume may raise. For example, if you're from out of town but planning to move close to the job location, or you've been at your current position for only a short time.
Don't start your cover letter with your name. Instead, introduce yourself in the letter with a relevant qualification and connect it to the position.
Keep your cover letter concise. Just like your resume, keep your document to just one page to entice hiring managers instead of overwhelming them.
Avoid any spelling or grammar errors in your document. The smallest typo can ruin your chances at the job.
Don't address the wrong company name or the wrong company contact's name. This could be seen as awful cover letter etiquette and indicate you're not attentive to details.
Don't ever include your salary requirements unless otherwise directed by the potential employer.
Signature on Email Cover Letter
Without a signature at the end of your email cover letter, you could be missing out on incredible potential job opportunities. This quick snippet of your contact information makes it easy for recruiters and hiring managers alike to contact you.
When it comes to deciding between a physical signature and a name sign-off, there are benefits to either option. With a name sign-off, you can use a digital signature service like Eversign and RightSignature to give your cover letter that personal touch.
If you'd prefer to include just a regular email signature, make sure to include your full name, email and phone number. You can also consider adding a LinkedIn button so the hiring manager can have more insight on your experience and skill set.
How to Format an Email Cover Letter
Wondering how to format your email cover letter? You're not alone. Once you've written your incredible cover letter providing more information on your expertise and how it relates to the job you're applying for, it's vital to format it correctly before sending it to any recruiters. If it isn't formatted correctly, you could be missing out on the job opportunity.
Regardless of the cover letter template you've chosen, make sure to include these key components when formatting your email cover letter:
Write a subject line that includes the position you're applying for
Address the company contact's name in the salutation
Clearly state what you're hoping to accomplish in the first few sentences
Summarize your strengths, skills and experience by connecting them to the job opportunity
Use a font that's easy to read
Avoid typos in your message by proofreading
Include a signature with your contact information
Always send a .pdf file rather than a word doc or other format
Email Cover Letter Examples for Legal Professionals
Example #1: if you prefer to keep it brief..
Subject Line: Interest in Litigation Associate Position
To Whom It May Concern:
I am interested in the Litigation Associate position advertised on LinkedIn. I have attached my resume and cover letter for your review.
Thank you for your time. I look forward to hearing from you.
Best regards,
First Last Name
Example #2: If you're relocating to the city where the job opportunity is located.
Subject Line: Expressing Interest and Relocating Near Litigation Secretary Position
Dear Hiring Manager,
I'm writing to express my interest in the Litigation Secretary position listed on Monster.com. My resume is attached for your review and consideration.
I am a fast learner, very dependable, organized, and computer savvy. I have extensive experience assisting firm attorneys and multiple paralegals, as well as supervising and managing an office. While I currently reside in Los Angeles, I will be moving to San Francisco at the end of the month.
I look forward to the opportunity to meet with you to learn more about your firm, its plans and goals, and how I might contribute to its continued success. I can be your ideal candidate if given this opportunity. Thank you.
Kind regards,
Example #3: If a colleague referred you.
Subject Line: John Mentioned Your Firm is Seeking a Litigation Secretary
Dear Sir/Madam:
I was referred to you by a mutual acquaintance, John Smith, who said you have an opening for a litigation secretary.
I have many years of experience as a litigation secretary, most of them working with managing partners. I am a professional looking for a career, not just a job. I am organized, reliable and self-motivated. I like being part of a team, but can also work independently.
Included with this e-mail is a copy of my resume for your review and consideration. Once you have had an opportunity to review my resume, please contact me if you have any questions or to arrange an interview. I look forward to speaking with you in the near future.
Thank you for your time,
Example # 4: If you've been at your current position for less than one year.
Subject Line: Experienced Legal Secretary Seeking Long-term Opportunity with Stable Litigation Firm
Please allow this introduction. My name is Jane Smith, and I have 12 years of legal secretarial experience working with managing partners of small, mid- and large-sized law firms. My current typing speed is 105 wpm from written form and 120 wpm from live dictation with the utmost accuracy. I am interested in the Litigation Secretary position advertised on your firm's website.
I am currently working for a small civil litigation firm. However, after only 11 months in this position, the financial stability of the firm has significantly changed. Therefore I am seeking long-term tenure with a stable civil litigation firm.
Attached please find my resume and list of references. If you are interested in the professional skills and positive attributes I can contribute to your firm, please contact me at [phone number] at your convenience to schedule an interview.
Thank you for your time and consideration.
Respectfully,
Example #5: If you want to dazzle the hiring manager with your qualifications.
Subject Line: Do you need a conscientious paralegal at your firm?
Dear Recruiting Administrator:
Do you need a hardworking, creative and conscientious paralegal to meet your firm's needs? If so, I can help you. The following is a summary of my qualifications:
More than ten years of progressively responsible legal experience;
Bachelor's Degree with Honors in Business Administration;
Exceptional verbal, written and analytical skills;
Advanced computer skills;
Outgoing personality and "can-do" attitude.
I would like to meet with you to discuss how I might assist your firm in fulfilling its present needs.
My resume is enclosed for your review. If you need someone who is highly motivated, eager to learn, and willing to work hard to succeed, please contact me at [phone] or via email: [email].
Thank you for your time and consideration,
Now, start writing your cover letter!
They say the first impression is a lasting one — so make sure your digital introduction represents you well. Use your best judgment with each position you apply to; for an entry level position keep your cover letter more concise while going into further depth and providing more information with upper level positions.
These examples are meant to be a starting point only — add your own voice, style and experience to make your own standout (or at least solid) email cover letter.
Start building out cover letters that will help you stand out and land the job!
Writing the perfect email covering letter
Free career review
Cover letter advice
Written and brought to you by:
Writing a covering email to accompany your CV
If your CV is attached to the email, then use the main body of the email as your covering letter. Tell the employer how you meet their key requirements so that you can immediately make a good impression and entice them to open the attachment and look at your CV in more detail.
In the subject line of the email, list the vacancy title, reference number and where you saw or heard about the vacancy
Use the body of the email to convince the recruiter in three to five bullet points that you are the right person for the job
Send the CV as an attachment clearly labelled with your name
Spell-check before sending the email
Email covering letter template
To: Ann Brown
Subject: Project Manager, ETD, Ref No. 1234 Management Today
Attachment: MWoodProjectManagerCVfeb13.doc
I am interested in applying for the above job as I believe my substantial experience in project management combined with my knowledge of the telecommunications sector will be of particular benefit to your organisation.
ABC has an excellent reputation for innovation and having worked on a number of ground-breaking technological projects from the planning to the implementation stage, I believe that I can make a significant contribution to your organisation.
In particular, I have:
10 years' experience in managing teams of between 5 and 15 people on a variety of complex telecommunications projects
An engineering background which gives me the ability to quickly grasp new technical detail and assess implications for operational planning
Experience and qualifications in PRINCE2 project management software
Superb relationship-building skills enabling project team members to focus on tasks even during challenging times
My CV is attached, providing further information on how my career background meets your requirements. I would welcome the opportunity to meet with you in person to discuss this further.
I look forward to hearing from you.
Tel: 07777 555 555
CV & Email Checklist
Remember, first impressions are very important. The following is a quick checklist before sending off those emails.
Your CV attachment if sending in Microsoft Word:
• Arial or Times New Roman size 10–12 for body of text and size 14 for headings
• Standard margin lengths
• Bold used sparingly, principally for headings
• No columns or boxes
• No graphics, photos or Jpegs
• No shading
CV attachment if sending as PDF:
• Checked that recipient/website can upload or view these
CV attachment sending from or to a Mac:
• Double-check format to ensure CV is compatible with recipient's software
Has all the spelling and grammar in the email covering letter been double-checked?
Have you specified in the Subject Line of your email the vacancy/reference number of the job for which you are applying?
Does the email covering letter state why you are a good candidate?
Is the covering letter written formally, using full sentences with bullet points to reinforce key selling points?
Have you addressed the individual by name, if known, in the covering letter?
Have you labelled your CV attachment with your name?
Have you created an email address just for job-searching?
Have you included your telephone number in the main body of your email to make it easy for people to contact you?
Corinne Mills is Managing Director of Personal Career Management , an outplacement and career coaching company.
Corinne Mills is Managing Director of Personal Career Management , an outplacement and career coaching company who are the official Career Management partners for Guardian Jobs.
Elia is a Guardian Jobs reader. Hear her personal career story and find out how her Personal Career Management coaching programme helped land her ideal job at Google! Watch the video .
If you're considering a career change, exploring your options or need effective job search support, Guardian Jobs recommends Personal Career Management , who offer Guardian Jobs readers a free career review to find out how career coaching can help you. To book: call Personal Career Management on 01753 888 995 or fill in the contact form .
Share this article
Related articles
How to write a military to civilian CV
How to write an online application form
Tips to address caring for family on your CV
Latest articles, how guardian jobs will communicate with you, how to successfully transition to a career in teaching, what are sustainability jobs ultimate guide.
Search Search Please fill out this field.
Career Planning
Finding a Job
Cover Letters
How to Format an Email Cover Letter
Introducing Yourself to the Hiring Manager
Writing the Cover Letter
Email cover letter example, completing your application, frequently asked questions.
Here are some formatting tips if you're sending a cover letter in the body of the email. You'll most likely need to attach your resume, but the email cover letter is the first thing the hiring manager or recruiter will see.
Key Takeaways
Be clear about the job you're interested in
Give examples of your work when you can
Follow any instructions provided when sending in your application
The following email cover letter format shows how to put together a document containing the information necessary to get the hiring manager's attention. Use the email cover letter format as a guideline to create personalized email cover letters to send to employers.
Subject Line
Be sure to list the job you are applying for in the subject line of your email message , so the employer is clear as to what job you are interested in. For example, your subject line might be "Marketing Coordinator - Bob Martins." This also helps to keep all your information handy for the hiring manager, and easily identified.
Dear Mr./Ms. Lastname or Dear Hiring Manager (only if you don't have a contact person) . Follow the person's name with a comma or colon. Then, skip a line.
The body of your cover letter lets the employer know what position you are applying for, why the employer should select you for an interview, and how you will follow-up. The body consists of the first paragraph, middle paragraph, and the conclusion. Here are some ideas for what is included in each of these sections.
First Paragraph
The first paragraph of your letter should include information on why you are writing. Mention the position you are applying for and how you found the job posting. If you were referred by a contact, mention the person in this part of your cover letter.
Middle Paragraphs
The next section of your cover letter should describe what you have to offer the employer. Don't just copy the information on your resume. Instead, make a connection between your abilities and the qualifications listed in the job posting. Mention specifically how your skills and experience match the job you are applying for.
Provide action examples where you can. Instead of saying, "I'm very organized" explain, "During my first six months at ABC Company, I instituted quick Monday morning check-in meetings and transformed the project management calendar. These two changes helped everyone to stay on top of deadlines—and cut our costs on last-minute temp help due to scheduling errors."
If you have attached your resume, mention it in this paragraph. You can also mention how you plan to follow up. Then conclude your cover letter by thanking the employer for considering you for the position.
Complimentary Close
Include a polite sign-off and then skip a space and write your name .
Best Regards,
Include your name, full address, phone number, email address, and LinkedIn Profile URL , if you have one, so it is easy for hiring managers, recruiters, and contacts to get in touch:
Firstname Lastname Street Address City, State, Zip Email Cell LinkedIn URL
You can use the sample below as a guide when writing your next email cover letter.
Subject: Marketing Manager Position - Mary Cody
Dear Ms. Lee,
I am writing in regard to the position of marketing manager at XYZ Enterprises advertised on Monster.com. Susan Smith recommended that I write directly to you, as we worked together at ABC Inc. for several years, and she thought that this position would be a good fit for me.
With ABC, I was a direct report to Susan, and I was able to increase my department's sales by 15% over the three years we worked together. This exceeded the industry standard by 10% during a nearly stagnant period of time. Given XYZ's position in the market, and my experience with increasing market share, I feel that I can help to bring even more success to your company.
I have attached my resume and list of references for your consideration. I will follow up next week to provide any additional information you may be interested in. Thank you very much for taking the time to review my resume.
Mary Cody 123 Green Street Anytown, USA 11111 marycody123@email.com 444-555-1212 linkedin.com/marycody
When you're sending an email cover letter, it's important to follow the employer's instructions on how to submit your application and to make sure that your documents are written as well as any other business correspondence. Sending an application package that looks professional is the first step to getting an interview.
What Is an Email Cover Letter for a Job Application?
An email cover letter is similar to a standard cover letter, but is typically pasted in the body of the email when sending a job application.
Is a Cover Letter the Same as a Cover Email?
A cover letter and cover email are similar, but a cover email is typically shorter than a cover letter since it's written in the body of the email.
Want to read more content like this? Sign up for The Balance's newsletter for daily insights, analysis, and financial tips, all delivered straight to your inbox every morning!
By clicking "Accept All Cookies", you agree to the storing of cookies on your device to enhance site navigation, analyze site usage, and assist in our marketing efforts.
Flow through your inbox
Flowrite turns your instructions into ready-to-send emails and messages across your browser.
For companies
Nov 9, 2022
How to write a professional job application email with 6 samples and templates
Your email can make or break your job application. Here we explain the process for writing an effective email for a job application.
Lawrie Jones
Table of contents
So, you're looking for a job and you know that a critical part of your success will be your email application.
In this guide, we explain the process for writing an effective email for a job application. We don't stop at the first application but provide examples of several follow-up emails for job applications after no response here .
Follow the advice, and you'll stand the best chance of getting the job of your dreams (or something to fill the time until that comes along).
How to write an email for a job application
The average recruiter receives 250 applications for each post and spends no more than 7 seconds scanning your message (about the same time it takes to tie your shoes).
The key to success is standing out. That doesn't mean trying to be witty or wacky, but being a pro is the same process you must use through all job application follow-up emails.
What you need to apply to a job via email
Let's clarify what a job email is. It's not a cover letter or a CV but a mechanism to deliver them.
Some people don't bother to spend much time on an application email but get your application email wrong, and the recruiter may not even bother to read your resume or open your application letter.
Why? Because if they're dealing with 250 responses, they're actively looking for reasoning to exclude applications – so don't let that be you!
Each recruiter has their own application process, but there are some pretty standard things that you'll need to include with every application, including:
Cover letter
Work samples (optional, but a nice extra!)
Here's a brief explainer if you don't know what these are.
1. Cover letter
Your cover letter is a formal part of the application process where you introduce yourself, describe your skills, why you want the job, and what value you can add for the business. 
We're not going to walk you through how to write a cover letter. However, there are some amazing online resources , so start there. 
You can attach your cover letter as a Word document or PDF. It's essential to use a file that can be downloaded, printed, and shared – so avoid using Google Docs or cloud software.
2. CV (resume)
Your CV is the story of your working life, a snapshot of your skills, and a chance to highlight your achievements. Again, we're not going to explain how to create a compelling CV , but we recommend using a simple, easy-to-read, and understandable template.
Again, don't try to be fancy with formats – create a document that can be downloaded, printed, and shared. 
3. Samples of work (optional)
As the experts say, "show, don't tell." You can use your application email to showcase your skills and previous results. You can attach a portfolio, photos, or videos or provide a link to your website or social media in your email.
Some tips from us are to introduce examples and explain the impact. Who cares if you designed a great-looking poster? But if that poster boosted sales by 50%, that's a different matter.
The second piece of advice is only to include a few examples (3 is a great number). Too many appear desperate.
Thirdly, only share work that's 100% yours. If you worked as part of a team or an organization, make your role clear. Never claim other people's work as your own.
Finally, be prepared to answer questions on these examples at your interview – including what you did in the process.
Best job application email tips
We're all about providing information, advice, and terrific tips to help you get ahead of the competition and secure that essential interview.
Here are 7 job application email tips. (Why 7? Because that's the world's favorite number , and we couldn't think of 10.)
1. Send your application email and CV for review
Tip number 1 is the most critical. After proofreading at least twice (or eight times), send your job application email and CV to a friend, colleague, parent, or mentor – or all of them – and ask for feedback, comments, and suggestions.
Your email will give the first impression, so make sure it's personal, professional, formal, friendly, and favorable.
2. Make a convincing pitch in the email body
Remember that hiring managers, executives, and founders are busy and will not often open or read your full CV. So you'll need to convince them in the email body that it's worth their time to read further.
Think of your email as an advert for you:
A persuasive subject line gets the attention (and may result in opened email)
A compelling email body makes the recipient want to learn more (and may result in opened CV)
Convincing CV makes the recipient want to contact you (and may result in an interview)
The most important thing is to reflect the language in the job spec. The recruiter has been straightforward about what they want and who they're looking for. Using their language can help to establish that the person to fit the slot is you!
3. Make it easy to contact you
Even though you might have all the necessary contact information in your CV, please include them in the email. This reduces the steps between clicks and contact.
Here are some of the things you should include in every job application email: Use this 
phone number
social media links (LinkedIn and Twitter)
portfolio links (optional)
4. Use a professional email address
Sure, the email address you created when you were 12 or first started college was funny then but is it today? Unfortunately, the chances are it isn't!
Make sure you have an appropriate email address for a job application. Creating a new email address doesn't cost anything, and setting up alerts on your phone is simple, so why jeopardize your chances with [email protected] ?
(Don't email this, we don't know who owns it!)
5. Check the name of your resume file name
We've touched on the importance of using the correct formats for cover letters and CVs.
When you create your CV, give the file (Word document, PDF, or whatever) a professional name that can also be identified with you.
You never know where it might end up.
Here's a formal naming convention: "Name - CV - Position," for example:
Arthur Shelby - CV - Binman at Shelby Company Ltd.
6. Use references if you can
Do you know someone who works or used to work at the company? Or do you know someone who knows someone who works or used to work at the company?
Warm connections are always better than cold emailing (even if it's unfair). As the saying goes, your network is your net worth, so try to leverage it to your advantage.
7. Include social proof
Have you already done similar work for someone else? Show it!
Social proof is powerful and backs up the statements you may have made in your application email, cover letter, and resume.
Social proof also includes social channels. LinkedIn is used worldwide, so don't be afraid to drop in a link to your profile. It also creates a connection, so even if you don't get this job, you'll be the first to know of the latest opportunities.
Job application email format
Job application emails aren't the time to get creative or buck the trend. However, there's an accepted format for all job application emails, which we break down below. 
1. Subject line for job application email
What's a suitable email title for a job application? You could go crazy and say, "I'm perfect for this job!!!" but that would be silly. Instead, the subject line for your job application email should be simple to read and easy to understand.
The traditional (and still best) approach is to state your name and the job you're applying for (or a combination of that). Here are a few examples:
Applying for a job probably is the best place to get creative, so stick to a simple subject line for your job application emails. 
2. Email greeting for job application
Your email greeting should be polite and professional. Examples of that include:
Dear (an oldie, but a goodie!)
If you know the recruiter's name, then use it. People always love to receive emails addressed to them. One thing to avoid is the phrase "Dear Sir/Madam" or using formal titles such as Mr, Mrs, or Ms. We've got a whole world of possibilities, so it's time we all moved on from traditional (old-fashioned) titles.
3. How to start a job application email
First up, state the purpose of your email. 
I am applying for the post of (job name)
Doing this means the person understands what the message is about – which will save them time. Also, in many cases, the person receiving the email won't be the recruiter, so they can file it away and share it with the person (or persons) who need to see it. 
After that, you'll need to explain what you've included with the email (your resume, cover letter, and examples). It's always worth providing at least a few positive sentences on the opportunity. Finally, you'll need to include any requested information, such as salary expectations. 
4. How to end an email job application
There are conflicting opinions on how to end an email job application. We recommend asking for information on the next steps. Here's how this can work:
Please can you provide me with details on the next steps in the process?
This leaves the recipient in no doubt that you're serious about your application. If they reply, you'll be reassured that they've received your application. Finally, you'll know the timescales for decision-making, which removes the need to send a follow-up. 
Always ask for the next steps in the process at the end of every email job application. 
5. Email signature for job application
Sign off with your full name, phone number, and social media links (LinkedIn and Twitter), and attach your CV. Provide all information the recipient will need to contact and connect with you. 
Job application email samples
We've talked a lot about the process; now, let's put it into practice! These job application email samples cover 7 common situations you might experience when searching for a job. You'll get a simple job application email sample, some application follow-up emails, and even how to withdraw an application if needed. 
Use these job application email examples to start your job search, but edit and update them to suit your specific circumstances.
1. Simple job application email sample
This simple job application email sample can be cut, pasted, edited, and amended for pretty much any opportunity. It's not exciting or innovative, but it provides a structured way to communicate the critical points you need to. 
2. Email introduction for job application sample
The previous email sample covered how to apply for a job, this one is similar, but it's about introducing yourself to the recruiter. This introduction approach is a great way to make a personal connection and can work well for several situations. 
3. Job application status email sample
We're clear that you should always ask for details on the next steps in the recruitment process, but as we all know, real life doesn't always follow rigid plans. This job application status email sample is a way to politely push the recruiter to let you know what's happening in the recruitment process. 
4. Withdraw the job application email sample
Yes, there are some occasions when you might need to withdraw a job application, in most cases because you've got another job.
You don't need to explain why you're removing yourself from a recruitment process, but most people usually do (and we have in this withdraw job application email sample). 
5. How to email HR for a job application update
When emailing the recruiting managers, you'll need to be formal as they decide your destiny. On the other hand, HR teams deal with large volumes of applications, so this short message is fine. Here's how to email HR for a job application update. 
6. How to write an email to accept a job offer
Hooray, you've been offered a job; now it's time to say yes. Here's how to write an email to accept a job offer.
Job application email template
Flowrite's email template for job application.
There is no 100% right or wrong way to send a job application. But having an effective email template, using proper grammar, and email format will help, as you need to most likely send many, many emails to land your dream job.
This is where Flowrite comes in. Flowrite's AI-powered smart templates can help you craft better emails.
Our tool turns your words into ready-to-send emails, like this:
Final words on job application emails
In reality, you'll need to send many job emails, follow-ups , and reminders to get a position.
It's the way the world of recruitment works, and we know it can be frustrating.
But trust us, by investing some time crafting high-quality job application emails and persuasive follow-ups, you'll stand the best chance of getting a perfect position.
Supercharge your communication with Flowrite
Write emails and messages faster across Google Chrome.
Explore Flowrite
Start using Flowrite today
Try it yourself
General template
Reply to: "
Received message
introduce flowrite short instruction to ready to send emails we finish email
Generate a reply
Generate an outreach
Share this article
Related articles
How to inquire about a job with 12 samples and a template
Here we show you process of sending a job inquiry email, including a list of the essentials you must include
How to write an email to a company with 4 samples and template
Here we help you draft professional, respectful emails to companies in easy-to-follow steps
How to follow up on a job application with sample and template
Following up on a job application after no response is a must. Here's how you do it.
We use cookies to analyze site performance and deliver a better experience for visitors.
Product updates
Read the latest →
About Flowrite
Get to know us →
Productivity
© 2023 Flowrite
How to Write an Effective Application Letter (Examples)
By Status.net Editorial Team on November 15, 2023 — 9 minutes to read
Your application letter should be a clear reflection of you, your skills, and your aspirations. It's essential to tailor it to the specific job you're applying for and showcase how you meet the requirements. Stay with us as we walk you through the tips, tricks, and best practices to make your letter shine. By the end, you'll have the knowledge and confidence to navigate the job application process with ease.
Step 1. Introduction: Expressing Interest
The opening line.
Your opening line should grab the reader's attention, briefly introduce yourself, and express your interest in the position. This is your opportunity to make an excellent first impression, so keep it clear and concise. For example, you could start with:
"As an experienced marketing professional, I was thrilled to see the opportunity for a Marketing Manager position at X Company."
Revealing the Source of Information
Next, it's important to mention where you found out about the job opening. This helps recruiters understand where their outreach efforts are effective and demonstrates that you've done your homework. Reference the specific platform, such as a job board or company website, or mention the person who referred you to the position. Here are a couple of examples:
"I came across this position on LinkedIn and believe my skillset aligns perfectly with the job requirements." or
"Jane Brown, the Sales Director at your company, suggested I apply for this role, as she believes my experience in customer service is a great fit for the team."
Step 2. Body: Detailing Qualifications
Pitching your skills.
When writing an application letter, it's essential to showcase your skills. Start by listing the most relevant ones based on the job description. Be specific and mention how you've used these skills in previous projects or work settings. For example:
"As a project manager, I have successfully managed teams of up to 20 members, ensuring timely delivery of projects while maintaining a high level of quality."
Use bullet points or bold text to make your skills stand out. This way, the reader gets a clear picture of your capabilities.
Referencing Your Experience
After listing your skills, provide details about your work experience. Start with the most recent position and include the name of the company, your job title, and the duration of employment. Focus on the responsibilities that match the job opening. For instance:
"During my tenure at X Corp as a marketing executive, I was responsible for coordinating marketing campaigns, managing social media channels, and conducting market research."
Don't forget to mention any relevant internships or volunteer work. This information will help paint a complete picture of your expertise.
Demonstrating Your Achievement
Lastly, highlight your accomplishments and show the potential employer why you're a perfect fit. Use concrete examples and mention any quantifiable results you've achieved. For example:
"At ABC Inc., I initiated a cost-reduction program that saved the company $50,000 within six months."
You can also mention any awards or recognitions you've received for outstanding work. This demonstrates that your contributions have been valued and recognized by others.
Step 3. Concluding Your Letter
Seeking further communication.
By the time you reach the end of your application letter, it's important to express your desire for further communication with the potential employer. This shows that you're genuinely interested in the opportunity and eager to continue the conversation. Example:
"I am excited about the prospect of contributing to your company's goals, and I would appreciate the opportunity to discuss this further with you. Please don't hesitate to contact me at your earliest convenience. Thank you for considering my application."
Final Goodbye
After expressing your eagerness, close your letter with a polite and professional farewell, addressing the recipient by name where possible. This is not only courteous, but it also leaves a positive and lasting impression. Example:
" I look forward to your response and the possibility of working together. Once again, thank you for your time and consideration. Sincerely, [Your Name]"
Proper Letter Ending
The complimentary close.
Start by choosing an appropriate complimentary close for your application letter. This part signifies the end of the main content and should leave a professional impression. Some common examples are "Sincerely," "Best regards," or "Yours faithfully." Keep in mind that it's best to stay formal, so avoid using casual phrases like "Cheers" or "Take care."
After the complimentary close, press enter twice to leave a space for your signature. This space provides room for your actual signature if you're submitting a physical letter. If you're submitting electronically, this space can act as a visual cue that your letter has reached its end.
While signing an application letter, be sure to include your typed full name. Don't forget to include your relevant contact information, such as your email address or phone number. This will make it easy for the recipient to get in touch with you if they have any questions or require additional information.
Here's an example of a proper letter ending for your application letter:
[Space for physical signature, if applicable] Your Full Name [email protected] +1-234-567-8901
Post-Writing: Proofreading and Correcting
After writing your application letter, it's essential to proofread and correct any errors or inconsistencies. This process will help ensure that you submit a polished and professional document that impresses potential employers.
Correcting Grammar and Punctuation
First, focus on your grammar and punctuation. A well-written letter that follows proper grammar rules is more likely to capture the reader's attention and convey your message effectively.
As you're reading through your letter, keep an eye out for missing or misplaced commas, semicolons, and other punctuation marks.
Check for sentence fragments or run-on sentences that make your message unclear.
Look for subject-verb agreement issues, as well as any awkward phrasing or wordiness.
Ensure consistency in tense and voice throughout the letter.
Checking for Spelling Mistakes
Your next step should be checking for spelling mistakes. Misspelled words can distract the reader and make your application appear less polished.
Run your text through a spellchecker; most word processing programs have this feature built-in.
Take the time to read through your letter carefully, word-by-word, to catch any errors the spellchecker may have missed.
Double-check the spelling of names, addresses, and other specific information to make sure they're correct.
Examples of Successful Application Letters
When writing an application letter, it's essential to tailor it to the specific job posting . Check out these examples to help you create a winning letter for different scenarios.
Dear [Hiring Manager],
I'm excited to apply for the Sales Representative position at [Company Name]. With my proven sales record and strong interpersonal skills, I believe I would be a valuable asset to your team.
In my previous role at [Previous Company], I consistently exceeded sales targets and established strong relationships with clients. I'm confident that my experience and passion for sales will contribute to the ongoing success of [Company Name].
Thank you for considering my application. I look forward to discussing my qualifications and how I can contribute to the growth of [Company Name].
Sincerely, [Your Name]
As a creative and skilled Graphic Designer, I am thrilled to apply for the position at [Company Name]. My expertise in Adobe Creative Suite and concept development aligns with the requirements laid out in the job posting.
In my previous role at [Previous Company], I created visually appealing and engaging content for various marketing campaigns. My designs helped increase brand recognition and lead to a 20% increase in social media engagement. I am eager to use my talents and contribute to the visual identity of [Company Name].
I look forward to the opportunity to discuss my skills and portfolio with you. Thank you for considering my application.
Best regards, [Your Name]
As an experienced Office Manager with a strong background in time management and organization, I am eager to apply for the position at [Company Name]. Your commitment to efficiency and supporting your employees is in line with my work values.
During my tenure at [Previous Company], I streamlined scheduling and developed procedures that led to a 30% reduction in office expenses. My proactive approach to problem-solving and ability to create a productive work environment contribute to my effectiveness as an Office Manager.
I am enthusiastic about the opportunity to contribute to the success of [Company Name] by enhancing office operations. Thank you for considering my application.
Frequently Asked Questions
What are the key components of an application letter.
An application letter should include the following key components:
Contact information: Start by writing your name, address, phone number, and email address.
Salutation: Address the recipient professionally, using their name when possible.
Opening paragraph: Introduce yourself and state the position you're applying for.
Body paragraphs: Highlight your relevant skills, experience, and accomplishments.
Closing paragraph: Reiterate your interest in the position, provide your contact information, and thank the reader for considering your application.
Sign-off: Use a polite closing, such as "Sincerely" or "Best regards," followed by your name.
Can you provide a step-by-step guide on writing a cover letter?
Review the job posting and research the company to understand their needs and values.
Write your contact information at the top of the letter.
Use a professional salutation and address the recipient by name, if possible.
Craft an engaging opening paragraph that states the position you're applying for and how you learned about it.
Write body paragraphs that showcase your relevant skills, experience, and accomplishments, drawing connections to the requirements mentioned in the job posting.
In the closing paragraph, restate your interest in the position and thank the reader for their time.
Sign off with a polite closing and your name, followed by your phone number and email address.
What are some tips for writing an effective application letter?
To write an effective application letter:
Tailor the content: Focus on the skills and experiences that are most relevant to the specific job posting.
Use strong action words: Highlight your achievements using action verbs, such as "managed," "achieved," or "developed."
Proofread for errors: Thoroughly check your letter for spelling and grammatical errors before sending.
Maintain a professional tone: Write your letter with a confident and respectful tone, avoiding slang or overly casual language.
How do you customize your cover letter for different job positions?
Make sure to modify your application letter to suit the specific job and company you're applying to. Analyze the job posting to understand the key requirements and skills the employer is looking for. Emphasize how your experiences and abilities address these needs. Research the company to understand their values and culture, and incorporate that knowledge into your letter to show you would be a good fit for their organization.
What are some common cover letter mistakes to avoid?
Some common mistakes to avoid in cover letters include:
Not customizing your letter for each job or company
Focusing too much on yourself and not on the needs of the employer
Including too much information or making the letter too long
Repeating your resume verbatim without providing more context
Failing to proofread for spelling and grammatical errors
How can I make my application letter stand out from the competition?
To make your application letter stand out:
Use a compelling opening to grab the reader's attention.
Show enthusiasm for the position and the company.
Make sure your letter is well-organized and visually appealing, with a professional font and layout.
Tailor your letter to the specific job and company, focusing on the most relevant skills and experiences.
Offer examples of your achievements to demonstrate your ability to succeed in the role.
Proofread your letter to ensure it is error-free and polished.
How to Write a Letter of Employment (Templates, Examples)
How to Write a Job Offer Thank-You Letter
How to Write Resume Job Descriptions (Examples)
Job Application Email (Templates, Examples)
How to Ask for a Letter of Recommendation [Examples]
How to Write an Effective Performance Review (Essential Steps)

7 Smart Cover Letter Tips To Get You Hired
Posted: November 28, 2023 | Last updated: November 28, 2023
The job market has a reputation for favoring employers, which could make standing out from the pack a challenging task. Matched with a decline in hiring — a whopping 23.8% a year in the United States alone — you may find yourself scrambling to gain that competitive edge. However, your cover letter can help you shine. 
Drafting a cover letter is often considered a cumbersome task for job seekers looking to address issues that can cause employer disinterest — from gaps in employment to lack of experience. The cover letter has become a game-changer in improving the chance of candidates securing their next role. In this article, we discuss quick and easy cover letter tips to help improve your job prospects.
An Attention-Grabbing Opener
Be direct when addressing the hiring manager or recruiter reviewing your application. Shy away from the sir/ma'am greeting. LinkedIn is a great starting point to narrow in on this information. Do your research. It's vital to lead with achievements, discuss how they apply to the role, and maintain your reader's attention. Remember, hiring managers are scanning and waiting for details to jump out at them.
Show Confidence
Be confident. Have you ever heard of the phrase fake it until you make it? Apply it. Whether you're a seasoned applicant or venturing into the unknown, you should adopt the right mindset. Know your worth and what you bring to the table. Compile a short list of examples — that apply to the job — and weave them throughout your cover letter.
Be Professional
Infusing your cover letter with a pinch of personality never hurts. After all, employers want a clear understanding of who you are to determine if you're a cultural fit. Be mindful of your audience. Avoid using slang, jargon, emojis, or humor that hiring managers can misunderstand or deem inappropriate. Further, maintain respect at all times.
Flex Your Skillset
Does your ability to persuade decision-making impress your boss? Are you praised for your ability to shape top-performing teams? Share your wins. A cover letter is a perfect tool to educate a potential employer about your skill set and how it relates to the job opening.
State Goals/Expectations
Employers have goals and expectations and you should have a pulse on matters to you. Are you looking to learn and grow but are unsure about growth opportunities? Make it explicit. Share that you are interested in learning and growing with [company]. Detail what you love most about the [company] and how you would be a valuable asset to their culture.
Good Grammar Is Important
Always proofread your cover letter, then read it again. You can catch basic spelling, grammatical, or punctuation errors that may turn off a potential employer. Draft your cover letter in a Word document or leverage editing tools such as Grammarly.
Summarize your thoughts and extend a genuine thank you. After all, hiring managers and recruiters spend countless hours reviewing applications daily. Be mindful that the time you put into your cover letter mirrors the effort hiring managers take to evaluate your application.
The author's content and opinions have not been pre-reviewed, approved or endorsed by Discover.
This article 7 Smart Cover Letter Tips To Get You Hired was originally published on HerAgenda.com
More for You
WATCH: Karine Jean-Pierre storms out of White House press briefing when pressed by African reporter
Common Blood Pressure Drug Increases Lifespan, Slows Aging in Animals
Russia Issues Ominous Warning About 'Next Victim'
Texas woman creates first HBCU doll line, now sold at Walmart and Target
A powerful solar eruption headed for Earth could trigger a strong geomagnetic storm by Friday and stunning aurora across Canada
The Russians Just Blew Up A Hard-To-Replace Ukrainian Attack Jet. Too Bad For Them, It Was A Fake.
Kentucky reaches a new low in white Christian nationalism
8 Things You Probably Shouldn't Be Buying from Costco
Major New Conflict May Be Brewing on America's Doorstep
How to watch the NFL's Thursday Night Football Week 13 of the 2023-2024 season live online for free—and without cable
Berkshire Hathaway claims Jimmy Haslam tried to bribe Pilot executives to inflate company profits
Satellite photos show how the US Air Force is reclaiming a WWII-era airfield from the jungle to prepare to dodge Chinese missiles
NBC's Antonia Hylton, 30, diagnosed with rare cancer after dismissing these early signs
Clinton class at Columbia disrupted by pro-Palestinian protesters chanting, 'Hillary, you can't hide'
Republican Threatens 'Consequences' As Meeting Descends Into Chaos
After a test run sold out in 2 hours, Subway makes foot-long cookies a permanent menu item
What older adults need to ask before surgery
Ukrainian Marines Hacked A Russian Drone To Locate Its Base—Then Blew Up The Base With Artillery
Exposing Hamas is worth losing friends over
Trump, who's railed against Black Lives Matter for years, now says he'd be 'very honored' to have its support