Skip to primary navigation
Skip to main content
Skip to primary sidebar
Skip to footer
Writers' Treasure
Effective writing advice for aspiring writers
Creative Writing 101
Rather than only giving information or inciting the reader to make an action beneficial to the writer, creative writing is written to entertain or educate someone, to spread awareness about something or someone, or to express one's thoughts.
There are two kinds of creative writing: good and bad, effective and ineffective. Bad, ineffective creative writing cannot make any impression on the reader. It won't achieve its purpose.
So whether you're a novelist, a poet, a short-story writer, an essayist, a biographer or an aspiring beginner, you want to improve your craft. The question is: how?
When you write great fiction, poetry, or nonfiction, amazing things can happen. Readers can't put it down. The work you wrote becomes a bestseller. It becomes famous. But you have to reach to that level… first .
The best way to increase your proficiency in creative writing is to write, write compulsively, but it doesn't mean write whatever you want. There are certain things you should know first… it helps to start with the right foot.
So here you have it, a beginners' guide from Writers' Treasure :
An Introduction to Creative Writing
How to Get Started in Creative Writing in Just Three Steps
Creative Writing vs. Technical Writing
Fiction Writing 101: The Elements of Stories
Poetry Writing: Forms and Terms Galore
Creative Non-Fiction: What is it?
Tips and Tricks to Improve Your Creative Writing
Common Mistakes Made by Creative Writers
For novelists: do you want to write compelling opening chapters?
Are you an aspiring novelist? Will your novel see the light of day? For that, you will need to make the first chapter of your story as compelling as possible. Otherwise, readers won't even pick up your novel. That chapter can be the make-or-break point that decides whether your novel is published or not. It's because good editors know how you write from the first three pages… or sometimes even from the opening lines.
To solve this problem, I created a five-part tutorial on Writing Compelling Opening Chapters . It outlines why you need to write a compelling opening chapter, my personal favourite way of beginning it, what should be told and shown in it, general dos and don'ts, and what you need to do after having written it. Check it out for more.
Need more writing tips?
Sometimes you reach that stage when you outgrow the beginner stage of writing but feel that you're not yet an expert. If I just described you, no worries– Writers' Treasure's writing tips are here. Whether you want to make your writing more readable, more irresistible, more professional, we've got you covered. So check out our writing tips , and be on your way to fast track your success.
I offer writing, editing and proofreading , as well as website creation services. I've been in this field for seven years, and I know the tools of the trade. I've seen the directions where the writing industry is going, the changes, the new platforms. Get your work done through me, and get fast and efficient service. Get a quote .
Free updates
Get free updates from Writers' Treasure and learn more tips and tricks to improve your writing.
Share this:
Sign up for treasure trove.
First Name:
Write for us
Do you want to write for Writers' Treasure ? I accept guest articles for potential publication, but I will only publish the best of the best, the ones that are extremely high quality. You receive a link back to your website and exposure on a growing writing community. Sounds like a deal? Read the guest article guidelines »
Academic Writing
Creative Writing Tips
Editing and Proof Reading
Fiction Writing
Magnetic Writing
Poetry Writing
Sponsored Articles
Technical Writing
Web Writing
🎉 Our next novel writing master class starts in – ! Claim your spot →
Looking to publish? Meet your dream editor on Reedsy.
Find the perfect editor for your next book
1 million authors trust the professionals on Reedsy, come meet them.
Last updated on Dec 23, 2022
Creative Writing: 8 Fun Ways to Get Started
Creative writing is a written art form that uses the imagination to tell stories and compose essays, poetry, screenplays, novels, lyrics, and more. It can be defined in opposition to the dry and factual types of writing found in academic, technical, or journalistic texts.
Characterized by its ability to evoke emotion and engage readers, creative writing can tackle themes and ideas that one might struggle to discuss in cold, factual terms.
If you're interested in the world of creative writing, we have eight fantastic exercises and activities to get you started.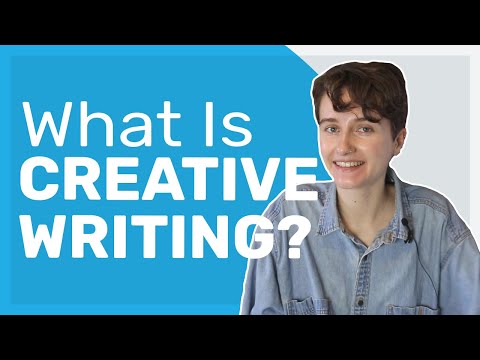 1. Use writing prompts every week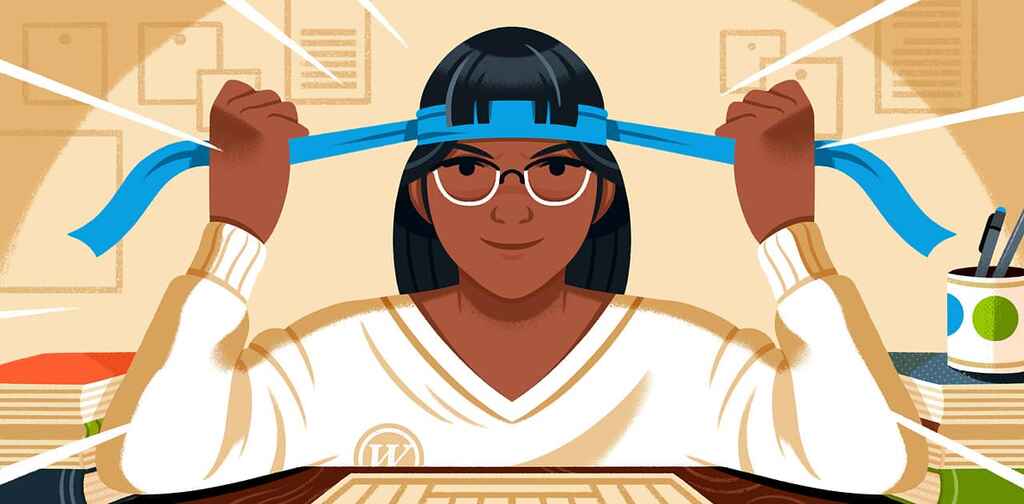 Coming up with ideas for short stories can be challenging, which is why we created a directory of 1700+ creative writing prompts covering a wide range of genres and topics. Writing prompts are flexible in nature, they are meant to inspire you without being too constrictive. Overall, they are a great way to keep your creative muscles limber.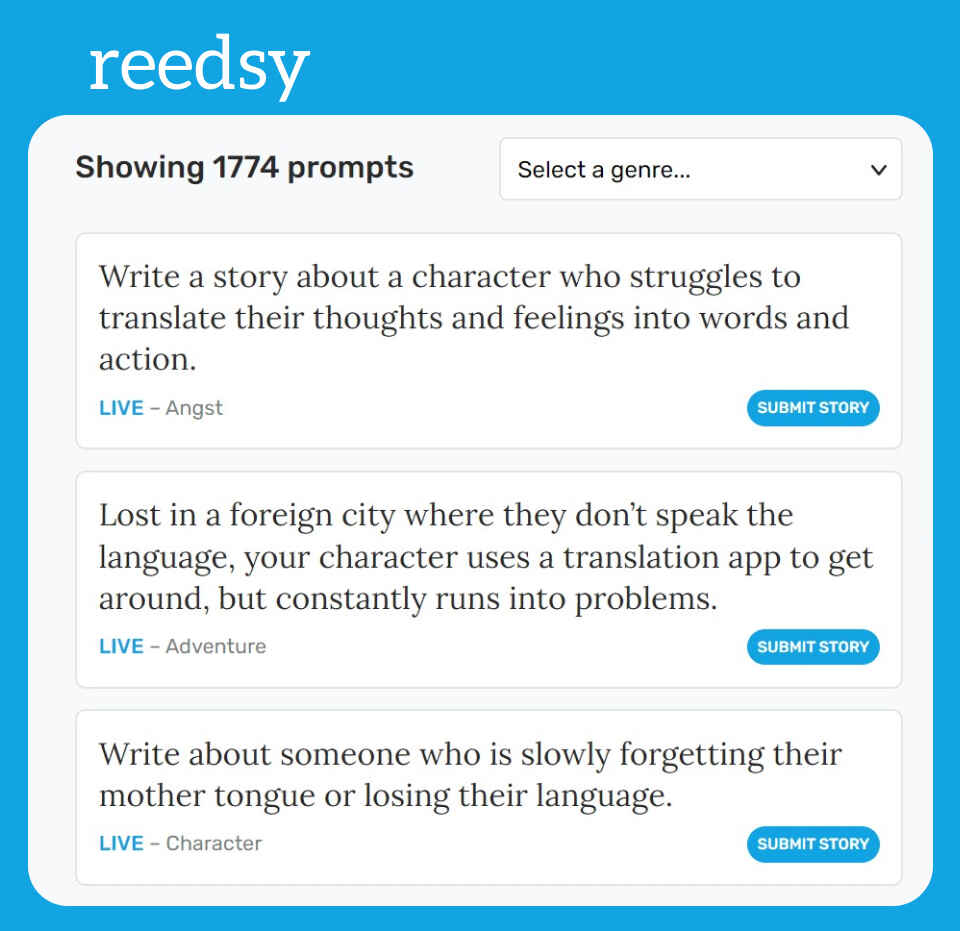 If you're struggling for motivation, how does a hard deadline and a little prize money sound? Prompts-based writing contests are a fantastic way to dive into creative writing: the combination of due dates, friendly rivalries, prize money, and the potential to have your work published is often just what's needed to propel you over the finish line. 
We run a weekly writing contest over on Reedsy Prompts, where hundreds of writers from all around the world challenge themselves weekly to write a short story between 1,000 and 3,000 words for a chance to win the $250 prize. Furthermore, the community is very active in providing constructive feedback, support, and accountability to each other 一 something that will make your efforts even more worthwhile.
Take a peek at our directory of writing contests which features some of the most prestigious open writing competitions in the world. 
2. Start journaling your days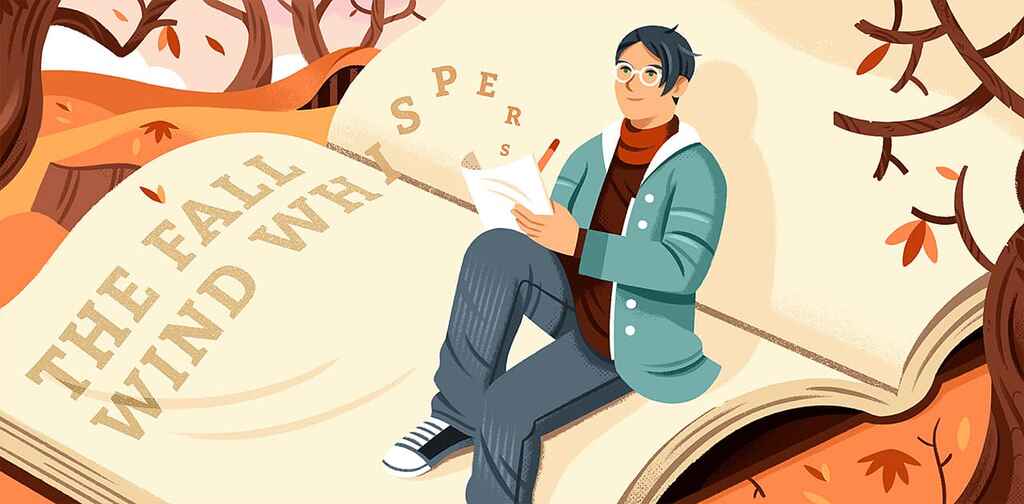 Another easy way to get started with creative writing is to keep a journal. We're not talking about an hour-by-hour account of your day, but journaling as a way to express yourself without filters and find your 'voice in writing'. If you're unsure what to journal about, think of any daily experiences that have had an impact on you, such as… 
Special moments . Did you lock yourself out of your house? Or did you catch a beautiful sunset on your way back from groceries? Capture those moments, and how you felt about them.
People . Did you have an unusual exchange with a stranger at the bar? Or did you reconnect with someone you haven't seen in years? Share your thoughts about it.
World events . Is there something happening in the world right now that is triggering you? That's understandable. You can reflect on it (and let some steam off) while journaling.
Memories . Did you go down memory lane after a glass of wine? Great, honor those memories by trying to recollect them in detail on paper so that they will always stay vivid in your mind.
Life decisions . Are you having an existential crisis about what to do with your life? Write down your thought process, and the pros and cons of the possible decisions in front of you. You'll be surprised to discover that, not only is it a great creative writing exercise, but it can also actually help you sort your life out! 
If you struggle to write consistently, sign up for our How to Write a Novel course to finish a novel in just 3 months.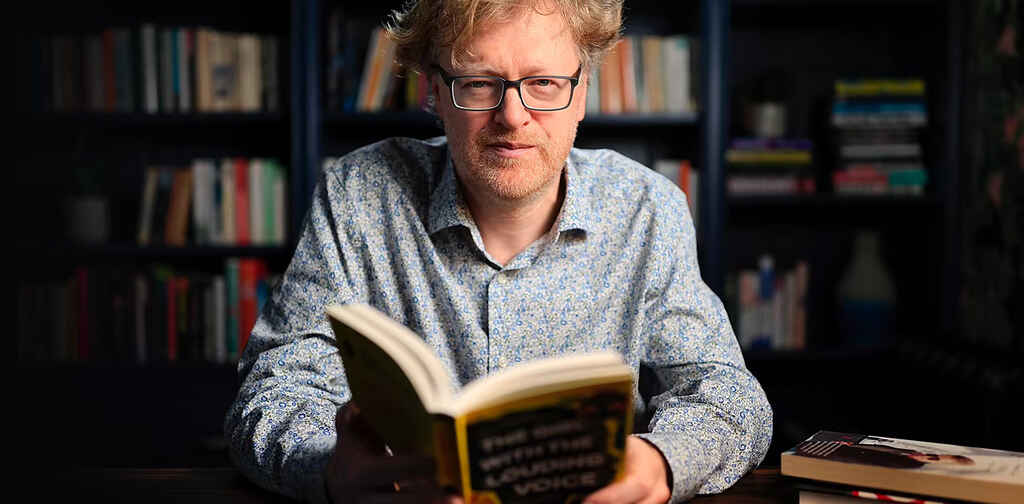 NEW REEDSY COURSE
How to Write a Novel
Enroll in our course and become an author in three months.
3. Create an anonymous social media account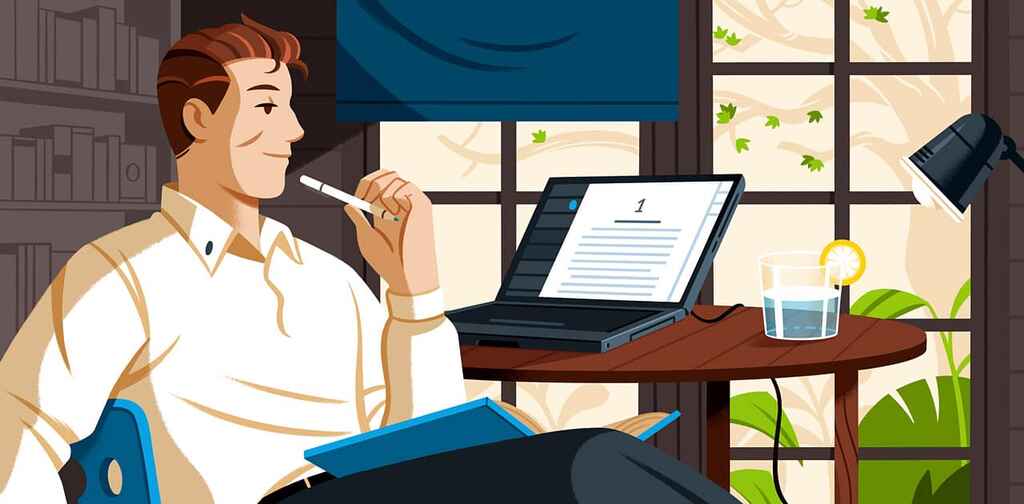 Like anonymous blogging, an incognito Twitter account sidesteps the pressure that comes with attaching your name to your work. Anonymously putting tiny stories out into the ether gives you the freedom to create without worrying about the consequences — which is great, so long as you don't use it as an opportunity to troll people or spread conspiracy theories. 
You could use the anonymous account in different ways. For example, you could…
Tweet from unique points of view (e.g. a dog observing human behavior );
Create a parody account of real or fictional people (e.g. an English poet from the Middle Ages );
Challenge yourself to write tiny flash fiction stories that fit into Twitter threads.
Just remember, you're not doing this to fool anyone into thinking that your account is real: be a good citizen and mark yourself a fiction account in your bio. 

But if you're not really a social media kinda person, you may enjoy our next tip, which is a bit more on the analog side.
4. Find an old photo and tell its story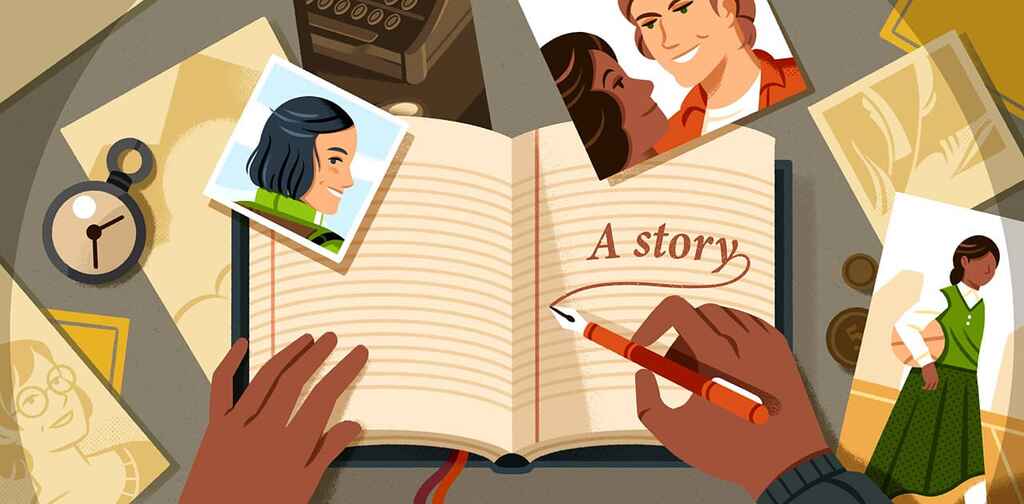 Find a random old photo — maybe on the web, maybe from a photo album in a yard sale — and see what catches your attention. Look closely at it and try to imagine the story behind it. What was happening? Who are the people in it and how are they really feeling? Do they share a relationship, and of what kind? What are their goals and dreams?
In other words, bring the photo to life with your imagination. Don't be afraid to take artistic license with your story, as the goal is to be creative and have fun while writing. 
How do you know it's creative writing?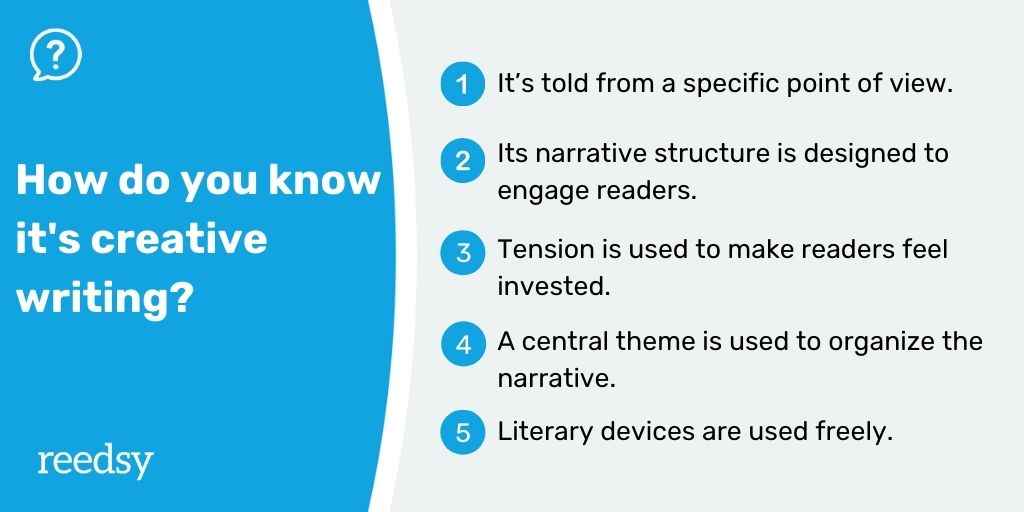 5. Create a character from a random name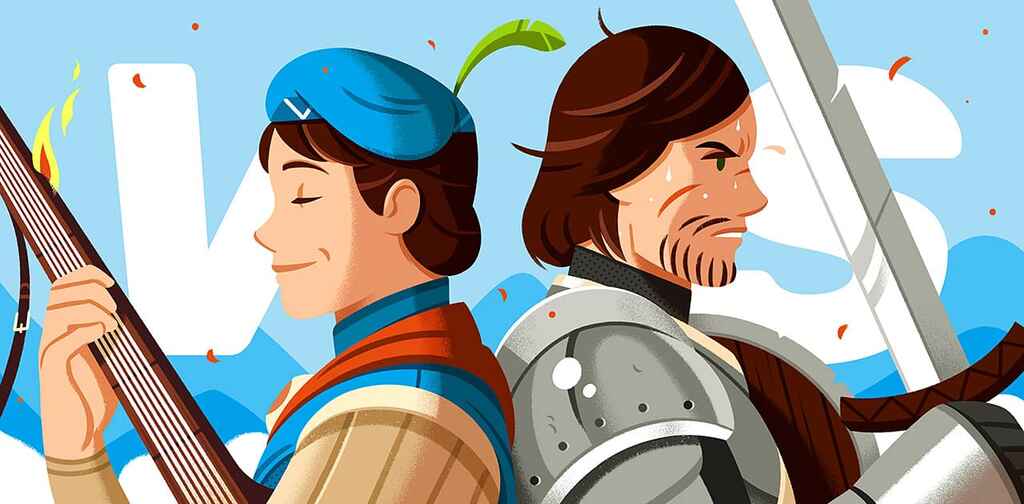 Just as our universe started from a few simple elements, you can create a character from a few basic information, like their name, culture, and gender. Reedsy's handy character name generator can help you with that, offering random names based on archetypes, Medieval roots, fantasy traits and more. A few examples? A Celtic heroine named Fíona O'Keefe, a hero's sidekick named Aderine, or a Korean track star named Park Kang-Dae.
Once you've chosen their name, begin to develop their personality. Set a timer for 5–10 minutes and write anything that comes to mind about them. It could be a page from their FBI dossier, a childhood diary entry, or simply a scene about them boiling an egg.
Just 'go with the flow' and don't stop writing until your time is up. Repeat the process a few times to further hone the personality. If you like what you end up with, you can always go deeper later with our character profile template . 
If a stream-of-consciousness exercise is not your thing, you can try to imagine your character in a specific situation and write down how'd they respond to it. For example, what if they were betrayed by a friend? Or if they were elected in power? To help you imagine situations to put your character in, we made a free template that you can download below. 
FREE RESOURCE
Reedsy's Character Questionnaire
40 questions to help you develop memorable characters.
6. Construct a character by people-watching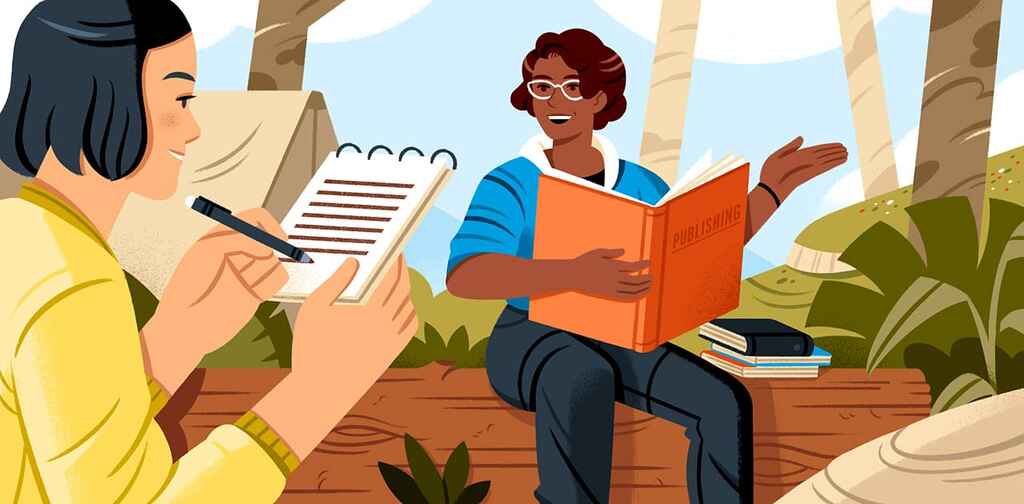 People watching is "the action of spending time idly observing people in a public place." In a non-creepy way, ideally. Sit on a bench on a public square or on a road-side table at your favorite café, and start observing the people around you. Pay attention to any interesting quirks or behaviors, and write it down. Then put on your detective's hat and try to figure out what that tells you about them.
For example, the man at the table next to you at the restaurant is reading the newspaper. His jacket and hat are neatly arranged next to him. The pages make a whipping sound as he briskly turns them, and he grimaces every time he reads a new article. Try to imagine what he's reading, and why he's reacting the way he is. Then, try to build a character with the information you have. It's a fun creative exercise that will also, hopefully, help you better empathize with strangers. 
7. "Map" something you feel strongly about into a new context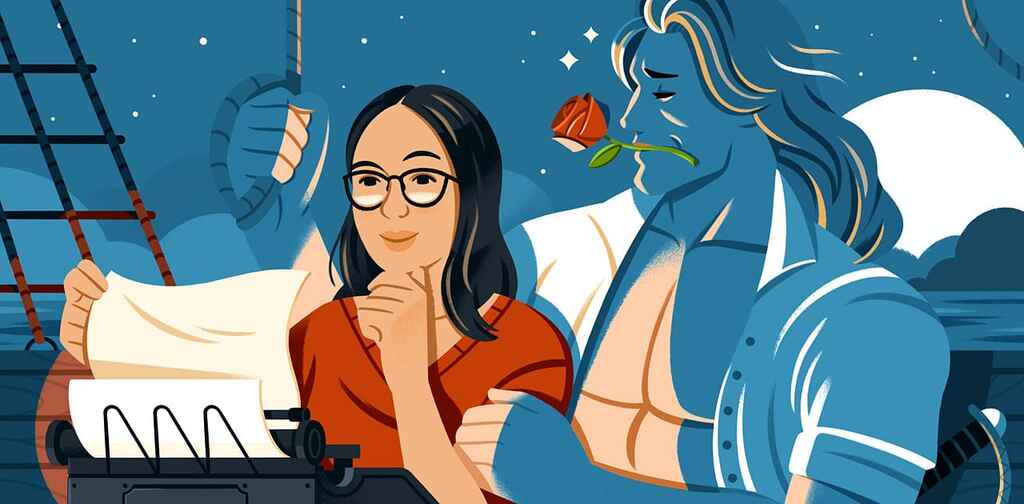 Placing your feelings into new contexts can be a powerful creative writing exercise. The idea is to start from something you feel strongly about, and frame it into a completely different context. 
For example, suppose your heart is torn apart after you divorce your life-long partner: instead of journaling or writing a novel about it, you could tell a story about a legendary trapeze duo whose partnership has come to an end. If you're struggling with politicking and petty power dynamics at the office: what if you "mapped" your feelings onto an ant who resents being part of a colony? Directing your frustration at a queen ant can be a fun and cathartic writing experience (that won't get you in trouble if your co-workers end up reading your story).   
8. Capture the moment with a haiku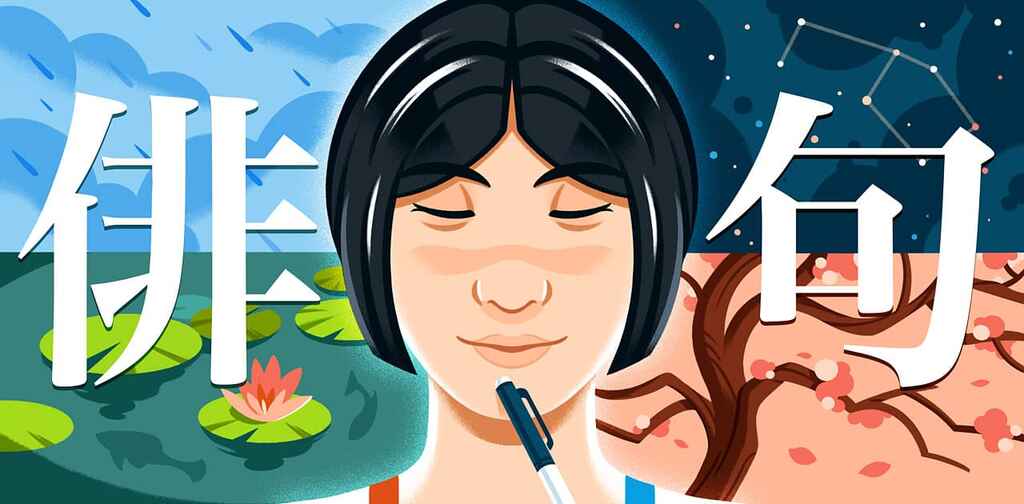 Haikus are poems from the Japanese tradition that aim to capture, in a few words, daily moments of insight (usually inspired by nature). In a nutshell, it's about becoming mindful of your surroundings, and notice if you can see something in a new or deeper way 一 then use contrasting imagery to express whatever you noticed. 
Here's an example:
Bright orange bicycle
Speeding through the autumn leaves
A burst of color waves
It may sound a bit complicated, but it shouldn't be 一 at least not for the purpose of this exercise. Learn the basics of haiku-writing , then challenge yourself to write one per day for a week or month. At the end, you'll be able to look back at your collection of poems and 一 in the worst case scenario 一 revisit small but significant moments that you would have otherwise forgot about.   
Creative writing can be any writing you put your heart and soul into. It could be made for the purpose of expressing your feelings, exploring an idea, or simply entertaining your readers. As you can see there's many paths to get involved with it, and hundreds of exercises you can use as a starting point. In the next post, we'll look more in detail at some creative writing examples from some fellow authors. 
Join a community of over 1 million authors
Reedsy is more than just a blog. Become a member today to discover how we can help you publish a beautiful book.
1 million authors trust the professionals on Reedsy, come meet them.
Enter your email or get started with a social account: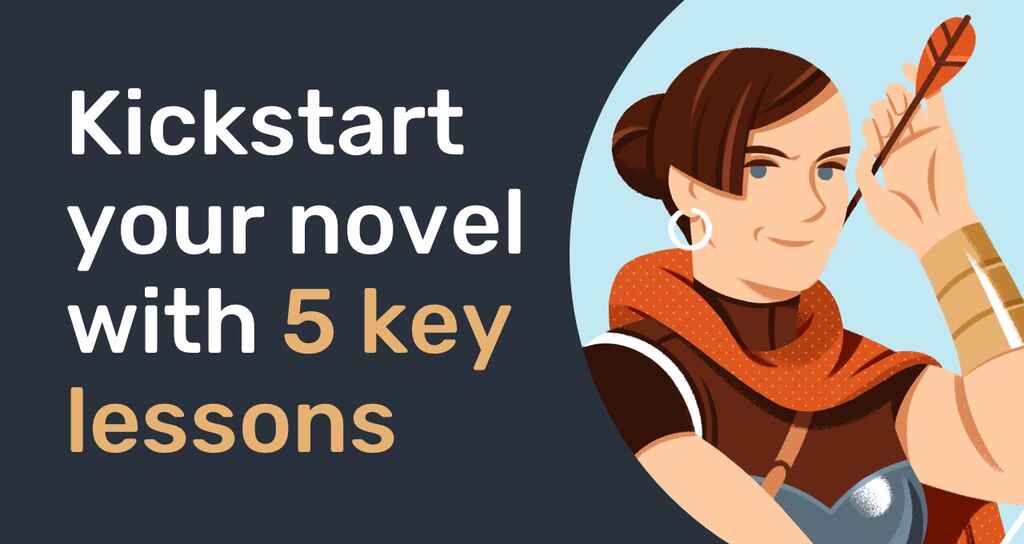 Try our novel writing master class — 100% free
Sign up for a week of video lessons and exercises.
Top 10 Best Creative Writing Tips for Beginners
Discover the top 10 best creative writing tips for beginners. We asked Ruth, a talented creative writing teacher, for the best exercises, advice and tips for those who are new to this form of artistic expression. Get help with your non-fiction writing skills and learn how to create artistic prose.

Chloe Williams
Read more posts by this author.
When it comes to creative writing, it can be very difficult to know where to start and how you can improve your skills. Fortunately, there's loads of exercises to explore which will help you turn your ideas into artistic writing!
One thing to remember is that you don't need to have a degree in English literature or creative writing to be an exceptional writer! The truth is, anyone with a passion for writing can learn and develop their fiction and non-fiction writing skills. We have put together the top 10 best creative writing tips for beginners to help you through your creative writing journey!
Ruth V Jarvis is a skilled author, editor and script consultant. From inspiring students to helping them learn new skills, Ruth is passionate about sharing her approach to creative writing within her workshops at Articulate.
Articulate is set in the London School of Mosaic studio in Gospel Oak, North West London. When visiting London School of Mosaic you can explore a wide range of artistic skills, from beginners mosaic courses to creative writing with Articulate.
Within this inspiring corner of London, students can develop their skills in writing fiction, non-fiction and poetry. Get the most out of your creative writing within interactive and supportive creative writing workshops with Ruth.
Looking for the best tips and tricks for creative writing success? We partnered up with Ruth to find out her top creative writing tips for beginners!
Top 10 Best Creative Writing Tips for Beginners:
Find the Best Environment
Freewriting
Know Your Characters
Don't be Scared of Drafting
Keep a Writing Log
Never Stop Reading
Explore Your Emotions
Get Perspective
Explore Ideas
1. Find the Best Environment
The first of Ruth's top tips is to find the best environment for you. This may be a coffee shop, library, park bench, cafe or in your own home, there is no wrong answers here. Finding the right environment is a personal journey that is well worth exploring!
'There are many ways to start a day's writing, at the heart is making sure you are somewhere you are comfortable and/or offers inspiration. Watching people and taking notes of actions and your environment can be a great spark for a story.'
For many beginners, a workshop may be one of the best places to find inspiration to get started on their creative writing journey!
Sharing ideas, discovering new authors and learning new skills with other creative writing enthusiasts can be an incredibly enriching and energising experience.
'Your style and stories will be unique, remember no two people are the same, value that and it will help to build your confidence.'
Ruth hosts a 12 week long women's creative writing group with the intention of giving women a space to get inspired, share their creativity and explore new skills.
'I have set up the Women's Writing Group as a space where no subject is off the table. I hope it will be the start of women accessing confidence in their creative writing practice.'
Want a welcoming and artistic environment to build your creative writing skills? Then join Ruth as well as other like minded students to explore new skills and ignite your inspiration.
2. Freewriting
The best way to get started with writing is putting pen to paper and just writing! Ruth encourages beginners to incorporate freewriting into their creative writing process.
'Freewriting is a fantastic way to unlock ideas. When we wake in the morning, and there is little to influence us, our creative brain has free reign to express all the mind-boggling things it has been cogitating on whilst we sleep. We do some of our best problem solving when our heads are on the pillow.'
Freewriting is a fun and interesting way to explore fresh ideas. This exercise is sure to help beginners get their creative juices flowing!
3. Know Your Characters
When it comes to creating characters, it's important that you know them inside out! Ruth suggests that beginners get to know every aspect of the characters they are creating, from their desires to their struggles.
'Know your characters well. Put your protagonist into many situations, especially ones you are not going to write about; ask yourself how they would behave, and write short paragraphs. It is essential to understand your cast of characters in order to build nuance in their actions.'
Knowing everything about your character will help you create characters and stories that are relatable, believable and impactful.  
'The nuance of behaviours and how they manage relationships is key to believable characters.'
4. Don't be Scared of Drafting
Don't be scared of drafting and drafting again. Ruth encourages those who are new to the creative writing process to embrace drafting.
'Remember, your first draft is just that, a draft! Let it flow; try stuff out. The story will have changed by the end of even a meticulously edited first draft. Looking for perfection can hold back vital energy needed for completing eighty thousand plus words.'
Accepting that your first draft is just a draft relieves some of the pressure! Instead of worrying about your writing being flawless, you can concentrate on your ideas and the overall process of creating exceptional writing.
5. Keep a Writing Log
One useful tip Ruth shares with her students is to make sure they keep an accurate writing log. This will make sure you don't loose sight of the small details within your writing.
'Take down the tiny details for continuity: eye colour, birthdays, the name of a pub or a port from where a boat sailed. It will save you a lot of time. There is nothing more annoying than trawling through two-hundred pages of text to retrieve an answer.'
6. Never Stop Reading
For many beginners, the main reason they started writing in the first place was because they read something that moved them or inspired them.
'Never stop reading! Anything you can get your hands on. If you are writing in a genre like fantasy, crime, or horror, it is good to understand the tropes that the reader expects.'
Ruth suggests that reading will continue to inspire you and inform your work throughout the writing process.
7. Explore Your Emotions
For those who are interested in writing poetry, this tip is for you! Ruth believes poetry is often deeply linked to emotion and has some thought provoking advice for aspiring poets,
'poetry often comes from a deep connection to emotion. When you are inspired- write. Read back as you go to look for metre. Does its tempo convey the mood you are looking for?'
When you are feeling inspired or moved, strike while the iron's hot and write! Embrace your emotions and consider the right metre, rhythm and tempo for your writing.
8. Get Perspective
If writing fiction is your thing, Ruth has an insightful tip that will help you with your creative writing process.
'Don't always assume that you have the right character heading up your cast. It's great to take a balanced look at each one and discover what their angle is on the story. You may decide to look at a story from an investigative point of view of a journalist or police officer, you may switch from the protagonist to the antagonist, anything is possible. Explore and look for the unique angle.'
Ruth outlines how it can be beneficial for aspiring writers to look at their ideas, story and characters from a range of different angles. This allows you to get some perspective, take a step back and find opportunities to change, develop, evolve your writing.
9. Research!
Taking the time to really know your stuff is essential when writing! Ruth believes that research is an aspect of creative writing that should definitely not be ignored.
'Research, research, research. When you have a good idea, looking closely at all that surrounds the story is vital for it to stand up. Look at how the setting and era influence the characters lifestyles. What accents and colloquialisms do your characters use. Authenticity makes for quality non-fiction.'
10. Explore Ideas
Ruth encourages students to have faith in their ideas, no matter how big or small they are!
'No idea is not worth exploring. Give it a go. There are lots of ways a story can be told. Changing a location from the real world to a science fiction perspective or writing in poetry instead of prose are just a few ways a story can take flight. Keep writing your ideas down... You never know when they will come in handy.'
Whether you build upon your original idea of don't include it at all, exploring your ideas is always a beneficial part of the creative writing process.
Workshop with Articulate at London School of Mosaic
Ruth thrives through encouraging, inspiring and teaching students within her creative writing workshops.
She believes anyone with a passion for writing has what it takes to become a writer,
'Creative writing can be taught! Yes there are those that have what seems like a natural edge but nothing beats diligence.'
Whether you want to get into the specifics of how to introduce new techniques, skills and exercises into your creative writing process or you want to get inspiration and share ideas, Ruth is sure to have a workshop for you!
'New writers can often feel quite reticent about sharing their work in a public space; confidence to do so takes time, but that still doesn't mean they should miss out on the opportunity to get some level of feedback.
Join Ruth and other like minded students in a creative writing workshop where you will have the opportunity to develop your understanding of creative writing techniques, exercises and approaches while also getting valuable feedback and advice.
Need more advice?
Everyone has their own reason for taking up creative writing. Perhaps you are a compelling storyteller and you want to develop your craft, or maybe you find freewriting a helpful form of therapy and beneficial for your mental health . Whatever your motivation is for creative writing, we hope you find these top 10 best creative writing tips for beginners helpful!
Take a read of some of our other amazing guides and best round ups below. We're sure you'll find something useful, oh - and don't forget to share the love.
Top 10 Best Creative Writing Courses in London (2022 Update)
Top 5 Tips for Learning How to Draw the Perfect Eye
8 Activities To Help You Enjoy Creativity and Wellness Week 2022
Hand Building vs Wheel Throwing: Learn How to Make Pottery
Top 10 Things to Do at the Weekend to Make Friends
Creative Writing Guide: Everything You Should Know
Creative writing makes your content unique, setting you apart from your competitors.
It isn't just for novelists, poets, songwriters, and others in the creative arts.
When your target audience can relate to your voice and tone, they will be more likely to become customers and show loyalty.
Here's a guide to writing creatively in your content marketing.
What you will learn
What is creative writing, and what are the types of creative writing
Why creative writing is important to help companies grow, boost their ROI, and more
Tips to help unleash your creative side
How to use the best creative writing examples to find your creative genius
What is creative writing? 
Creative writing is a type of writing that expresses feelings and emotions rather than just presenting facts and information. It can include poetry, novels, short stories, screenplays and comics.
Creative writing is meant to entertain and share human experiences like love and loss. It differs from academic writing, journalism, professional writing, and technical writing that present arguments and dry factual data.
With creative writing, a writer uses their personal experience and imagination to craft a personal essay or song.
What sets creative writing apart from other forms of content is how it emotionally impacts the reader.
This type of writing evokes strong visuals in the mind of the reader, emotionally captivating them because it plays on their senses and feelings to engage them in a way that non-creative writing cannot.
Fictional or creative writing includes the following elements: 
Narratives 
Character development 
Metaphors and foreshadowing 
Tensions and conflict 
Emotional appeal
Point of view
Overall, defining creative writing isn't easy, and writing as an art form has evolved over time.
While critics wouldn't associate blog posts and nonfiction with creative writing, these writing types can be creative when the author adds imagination and story. 
Writers breathe life into their content, and that is what separates the creative from the non creative, academic, or technical.
Creative writers artistically express themselves using words and don't deal with the same kinds of constraints associated with non creative content.
Types of creative writing
There are various genres and formats of creative writing and literature, from novels, short stories, songs, and poetry to personal essays, plays, TV scripts, and screenplays.
Here are the main types of creative writing.
The first type of creative writing you thought of was most likely a novel. Professional and aspiring writers have a lot of creative freedom when writing a novel, and they create original work with relatable characters and worlds that can be captivating.
A novel is typically 40,000–100,000 words with a fictional narrative prose that deals with anything from romance and cowboys to space travel and horror stories.
A novella is shorter than a novel at 10,000 to 40,000 words, and a novelette (like a short story) is 7,500 to 19,000 words.
Some examples of novels include The Great Gatsby by F. Scott Fitzgerald and To Kill a Mockingbird by Harper Lee.
Poetry is thousands of years old, and it's another creative writing genre, but it is quite open-ended because of how diverse the poems are.
It doesn't have to rhyme, nor should it be a certain length, unless you are writing poetry of a certain kind.
Types of poetry include sonnets, sestinas, and limericks.
Some examples of poems written by famous writers are Robert Frost's The Road Not Taken and Maya Angelou's And Still I Rise.
Song lyrics are also very creative and are a kind of poetry or short story that's set to music.
While the melody stimulates emotions and lowers your stress levels , heart rate, and blood pressure, the lyrics add to that effect.
Many songs also tell a story.
Plays and Screenplays
Plays and screenplays bring stories to life in another way.
Whether on the theater stage or in a TV show or movie, plays and television have the power to transport their audiences to a whole different world.
Illustrative narratives, such as comic strips, comic books, and graphic novels, combine visual storytelling with dialogue to elicit emotion.
This kind of creative content has expanded in popularity and genre, from romance and fantasy to action, fantasy, and memoirs.
Manga, which are Japanese comics, are well liked and well received all over the world.
Comics were once relegated to the "funny pages" of a newspaper, but now they're so popular that they're sold in bookstores, online shops, and comic stores.
Some examples of comic books are Frank Miller's Sin City, Alan Moore's V for Vendetta, and Watchmen.
Why is creative writing important? 
Creative writing is important because it helps writers express themselves and build a connection with readers. Creative writing encourages the use of imagination and improves vocabulary, grammar, and the ability to express complex ideas.
Also, creative writing often involves figuring out a plot point or making up a character.
This helps improve critical thinking skills. It also lets writers talk about social, cultural, and political issues with readers.
Creative writing makes both the writer and the reader happy. It lets us go to different places, live different lives, and feel different things.
Creative writing has the following benefits for readers:
Improves mental and emotional well-being
Helps develop self-awareness, self-expression, and communication skills
Cultivates empathy
Improves vocabulary
Boosts creativity and imagination
Offers an escape from the real world, which can help decrease stress and anxiety
In the classroom, it can help students understand narrative structure, character development, and other storytelling elements while allowing them to creatively engage with course material.
But creative writing is important for businesses too.
Even though blog posts and online content aren't typically considered creative writing, they can benefit from a lot of the same techniques.
Good content writers understand the importance of using creativity in their marketing campaigns and content strategies .
Here are 5 reasons why creative writing is important for content marketing:
Enhances brand storytelling
You can also use creative writing to craft compelling brand stories that resonate with customers on an emotional level.
It also helps build trust, making it more likely for your audience to recommend your brand to their friends and family.
When you include creativity and elements of creative nonfiction in your content, you create a stronger brand identity and brand recognition while fostering a deeper connection with your audience.
The script for Nike's Find Your Greatness campaign is a good example of creative writing.
Deepens customer engagement
When you use creative writing techniques, you create more engaging content that captivates the attention of potential customers.
Creative writing can help your content resonate with customer values. They're more likely to have brand loyalty when they see that you share the same values.
Differentiates from competitors
When you incorporate creativity into your content and marketing strategies, you have a better chance to differentiate your company and message from those of your competitors .
Unique content that resonates with your target audience is more likely to capture their attention. Plus, there's a higher probability that they'll remember your brand.
Potential for virality
Employing creative writing skills can unlock viral opportunities for a business.
Most copywriting is either bland or more of the typical stuff that we are used to seeing everywhere.
On the other hand, thousands or even millions of people can share a well-written, relatable, or thought-provoking piece of writing on websites like Twitter, Facebook, Instagram, or LinkedIn. 
With creative writing, marketers have the benefit of saying something bold or risky that can grab attention.
SEO performance
Creative writing can make your content more enjoyable and easier to read, leading to a better user experience. Search engines favor people-first content that is valuable and answers user search queries.
High quality content has a role in reducing bounce rates and keeping visitors on your page longer.
This user behaviour can communicate to search engines that your content is engaging and valuable, thus promoting you higher in the SERPs.
High-quality, creative content is also more likely to earn backlinks from other websites.
8 tips for creative writing
The exploration of ideas, characters, and narratives can be an exciting journey in creative writing.
Whether you're an experienced writer or starting out on your first song or novel, incorporating creativity in your writing can help you stand out.
As we've already seen, creative writing can also benefit readers and businesses due to its unique nature. Here are 8 insightful tips for creating creative content.
Read widely and observe the world
Observing and experiencing the world can spark ideas and situations that you can use in your creative content.
Remember to make your writing as relatable to your audience as possible.
Here are some ways to help you practice observation skills for writing:
Read from a wide range of genres, styles, and authors. This can expose you to new writing techniques, perspectives, and ideas that you can apply to your own work.
Read to learn. Consider how the author constructs sentences, develops characters, and creates tension. Think about what works and what doesn't.
Carry a notebook or a note-taking app with you to scribble down observations, ideas, or interesting snippets of conversation that can be used as a source of inspiration for your writing.
Take note of the details around you—the sights, sounds, and smells. This can help you write more vivid and engaging descriptions.
Read, watch, and talk with people from different backgrounds and points of view. This can help you learn more about the world and give you fresh ideas for your writing.
Write frequently
Practice makes perfect, right?
Plus, your brain is a muscle you need to continuously exercise.
The more you write, the more creativity you can unlock making it easier for idea and words to flow.
Make writing a daily habit through which you improve your skills and find your unique voice.
Here are some ways to write often:
Set aside a certain amount of time every day or week to write. Writing can become a habit if you do it on a regular schedule.
Setting writing goals that you can reach, like writing a certain number of words or for a certain amount of time every day, can keep you motivated and give you a clear direction.
Don't wait for inspiration to start writing. Instead, make writing something you do often. The more you write, the more likely it is that you will get ideas.
Your character development skills will also improve as you write more often.
You can journal, free-write, use creative writing prompts, or do other writing exercises to help you develop the confidence and discipline you need to write high-quality, engaging, and relatable content.
Experiment with different content genres
Each writing form presents its own challenges, which helps writers learn a wide range of skills and become more flexible in their craft.
This can also lead to new ways of expressing thoughts and feelings, which can help people think creatively and come up with new ideas.
Also, different forms and genres appeal to different people, so by trying new things, writers can reach a wider audience and get more attention. 
 Lastly, trying out different forms and genres can help writers figure out what they enjoy writing the most and where their strengths lie. This can help them find their own unique voice as writers.
Seek feedback
Seeking feedback is an important part of the creative writing process. It gives writers a new perspective on their work, which can help identify areas for improvement that may have been overlooked. 
Work with editors and others in your industry to get feedback on your work. Take the constructive criticism you receive as an opportunity to learn and grow and be a better writer.
Identify what you're good at, and where you can improve.
Feedback can ensure effective communication and reception of a writer's intended message or theme.
It can also show how different people interpreted and reacted to the work. This can help with revisions and future writing. 
Join a writing group
Joining a writing group or workshop can be a good decision in your creative writing journey. 
These provide a supportive and collaborative environment where writers can share their work, exchange ideas, and learn from others. 
The structure and discipline of regular meetings can also help you be more consistent and productive in your writing. Seeing others with shared interests can prevent you from slacking off. 
You can find writer's groups online or in your community. The best place to inquire is your local library or bookstore, which may host meetings. 
Writing groups and workshops often expose writers to a variety of styles, genres, and techniques, fostering creative growth and exploration.
You may also find that sharing your experiences, challenges, and successes can lead to friendships and mutual support in the writing community. 
Set realistic writing goals
Setting realistic writing goals can provide a clear direction and purpose, helping you to focus your efforts and maintain motivation. 
Whether it's writing a certain number of words each day, completing a draft by a specific date, or submitting work to a certain number of publications each month, these goals help you progress. 
Keep the following in mind when setting realistic writing goals:
Begin with small, manageable targets. This could be writing for a set amount of time each day or finishing a single page or paragraph. You can gradually increase your goals as your confidence grows.
It can be hard to measure and reach goals that aren't clear. Set a specific goal like "write 1000 words every day" or "finish one chapter every week" instead of just "write more."
Set goals that fit into the time you have available. Assess how much time you can spend writing every day or week especially if you have a full-time job or other obligations.
Set both short-term and long-term goals. Short-term goals could be to write every day or every week. Long-term goals could be to finish a first draft or send your work to a certain number of publishers by the end of the year. 
Setting a writing routine
Establishing a writing routine can provides structure and consistency, that can significantly enhance your productivity as a writer.
By setting aside a specific time each day or week to write, writers can train their minds to get into a creative state more easily. 
Here are some ways you can set a writing routine in place:
Set a specific time for writing each day and stick to it. This could be in the early morning when you're fresh, or late at night when everything is quiet. 
Create a writing Space to help you focus. This could be a specific room in your home, a favorite coffee shop, or the local library. Make sure it's a comfortable and distraction-free environment.
Warm-up exercises can help you get ready to write before you start your main project. This could be done by free writing, keeping a journal, or following a writing prompt. These exercises can help you come up with new ideas.
Don't forget to take regular breaks while you're writing. This can help you avoid burnout and keep your mind sharp. 
Embrace the revision process
No writer's first draft is ever perfect because there's always room for improvement. Don't be discouraged by feedback and revisions.
A revision process can allow you to refine your ideas and improve character development, plot structure, pacing, and other key elements of your creative writing.
It will also entail receiving and incorporating feedback, which can provide valuable insights and perspectives.
Here are some things to consider when revising your content:
After you finish your first draft, put it aside for a while. This can help you see it in a new way when you go back to revise it.
Reading your work aloud can help you catch awkward phrasing, run-on sentences, and other issues that you might miss when reading silently.
In your editing, first pay attention to the main drivers of your story: plot, character development, pacing, and structure. Once you're satisfied with these parts, you can move on to grammar, punctuation, and word choice.
Have other people look over your work and give you feedback. They can give you a different point of view and may see things you haven't. Be willing to hear what they have to say, but remember that you may be in the best position to decide.
Go through the revision process multiple times, focusing on different parts each time. This can help make it easier to handle and more thorough.
Revision is also a process of self-reflection, where you can learn more about your own writing habits and tendencies and work to improve them. 
Treat it as an opportunity to learn, grow, and improve your content until it meets your content standards.
Creative writing vs content writing: Differences and similarities
The main difference between creative writing and content writing is that creative writing is primarily focused on storytelling and emotional expression, while content writing is typically used to educate and inform in marketing, journalism, and online media. 
They are both distinct types of writing, each with its own purpose and characteristics.
Language styles
One of the main similarities between creative writing and content writing is that both forms use the written language to create content that's interesting and compelling to the reader.
Pure creative writing has fewer restrictions, so writers can choose a style that best conveys their message.
With content writing, you have to work within a brand voice and content brief so you are more restricted in your writing and creativity.
Creative writers are more likely to use their imagination to create a story or idea while content writers are more likely to use facts or statistics.
Creative writing's main purpose is to tell a story while emotionally engaging the reader.
A creative writer wants to captivate the reader's imagination so the novel, song, or screenplay feels real to them.
In contrast, content writing focuses on optimizing text for search engines and readers to drive more traffic to a website in order to boosts a brand's search visibility and and bottom line.
Storytelling
Creative writing is highly artistic as the writer needs to create a compelling narrative and express their thoughts, feelings, and emotions in an artistic or unique way.
On the other hand, content writing is much more factual and involves keyword optimization, internal linking and writing for search engines.
Unlike creative writing, content writing is in the form of a blog post or press release.
Emotional engagement and traffic
Creative writing aims to emotionally engage audiences by evoking feelings, provoking thought, and inspiring action.
These writers want to be published, sell their books, get their poetry out there, and have people buy or listen to their albums.
While content writers also want to engage readers, they primarily focus on generating website traffic through SEO.
Web or social media content isn't emotionless, but it isn't deeply emotional either and certainly not as much as creative content is.
Since their main goal is to get more people to visit the company's website, digital content writers use SEO strategies to make sure the online content they write is appealing to both search engines and readers.
Combining Creative and Content Writing
Content writing and creative writing can be combined to create engaging content, often referred to as "creative content writing." 
You can use storytelling to make even informational or persuasive content more compelling and relatable. 
Even nonfiction content can have "characters," which can be real people, companies, or products, and developing these can make the content more engaging. 
Use creative writing to connect emotionally with potential customers by addressing their desires and challenges. 
While creativity can improve your content, keep in mind that the primary goal of content writing is to communicate a specific message. As a result, your top priorities should always be clarity and relevance.
How to learn creative writing? 
You can learn creative writing by reading widely and writing often. You can learn about different writing techniques, perspectives, and ideas by experimenting with different genres and styles.
Analyzing the books you read and figuring out how the author builds sentences, creates characters, and creates tension can teach you a lot about how to write creatively.
You can also combine self-education with these resources:
While you can learn by reading novels, short stories, and other works of fiction, you can also include ever-green writing books, such as:
On Writing Well: The Classic Guide to Writing Nonfiction
On Writing: A Memoir of the Craft
Zen in the Art of Writing: Releasing the Creative Genius Within You
Online courses
If you prefer video, here are some of the best online creative writing courses:
Creative Writing for Beginners on Udemy
Secret Sauce of Great Writing on Udemy
Margaret Atwood Teaches Creative Writing on Masterclass
Writing apps
Try Squibler's The Most Dangerous Writing App . You have to keep writing or you literally lose it. Generate a prompt to inspire you and start typing, or write for 5 minutes without a prompt if you feel motivated or have an idea.
There's also Writing Prompts to help you branch out and try new things. On this platform, you can practice different types of stories.
Writing groups or workshops
Find local writing groups with other writers via Facebook Events and Meetup . Sign up to The Writers Studio or Gotham Writers Workshop , or join other online writing communities .
Blogs and websites 
Check out Writer's Digest and The Write Life , which offer a wealth of information about writing, tips and techniques, and how to get published.
Other sites you can learn from are:
Writers.com
Self-Publishing School
Purdue University's Online Writing Lab
Some podcasts on writing you can listen to are:
Self-Publishing School's Podcast
Reedsy Bestseller Podcast
Grammar Girl Quick and Dirty Tips for Better Writing
Key takeaways
With creative writing, writers use their imagination, emotions, creativity, experiences, and innovation to craft content that's emotionally engaging.
There are various types of creative writing: novels, poems, song lyrics, plays and screenplays, and illustrative narratives in the form of comics and graphic novels.
In general, creative writing is beneficial because it relieves stress, provides an escape for the audience, improves communication skills, empathy, and creativity, and aids in self-expression.
In the digital marketing world, creative writing helps company's craft better brand stories and deepens customer engagement. It can also boost SEO results, give them an edge over the competition and has potential to go viral.
Learn how to write creatively by reading widely, observing the world, writing regularly, experimenting with different writing forms and genres, seeking feedback and refining your content, joining writer groups, communities, and workshops, setting realistic goals, getting into a writing routine, and embracing the revision process.
Learn how to write creatively by reading books, websites, and blogs, doing online courses, listening to podcasts, using writing apps and software solutions, and joining writing workshops and groups.
Creative writing is important, whether you are a writer, reader or marketer. Businesses can capitalize on creative writing when they include narrative, first person writing, and other creating writing techniques in their online content.
What are your thoughts on creative content writing? Let us know in the comments section?
7-Day Money-Back Guarantee
If you purchased one of our monthly subscriptions but Surfer isn't what you expected it to be, or you simply changed your mind, let us know within 7 days and we'll give you a full refund. No ifs or buts about it. All we ask is for honest feedback on how we can make Surfer better. Deal?

A Comprehensive Guide to Creative Writing (Includes Tips and Career Opportunities)
If there is one thing that differentiates one piece of writing from another, it's creativity! However, being creative with your writing and 'creative writing' are two separate things. Creative writing goes beyond regular forms of writing. It is different from writings such as journalistic, academic, technical, professional and others. Creative writing is more about the original composition—focused on elements of literature.
Creativity is neither a skill nor an attribute. You can be born with it, or you can also hone it over time. Previously, creativity was treated as an inborn talent and not every being in this world was considered to be born with it. Several poets and writers were applauded for their creative pieces of work.
However, today the wheels of time have turned. Nowadays, you can not only learn and inculcate creative writing. You can also pursue a whole degree in the subject. In this blog, we will comprehensively discuss creative writing and how you can get started with it.
"Fill your paper with the breathings of your heart." – William Wordsworth
So, what exactly is creative writing?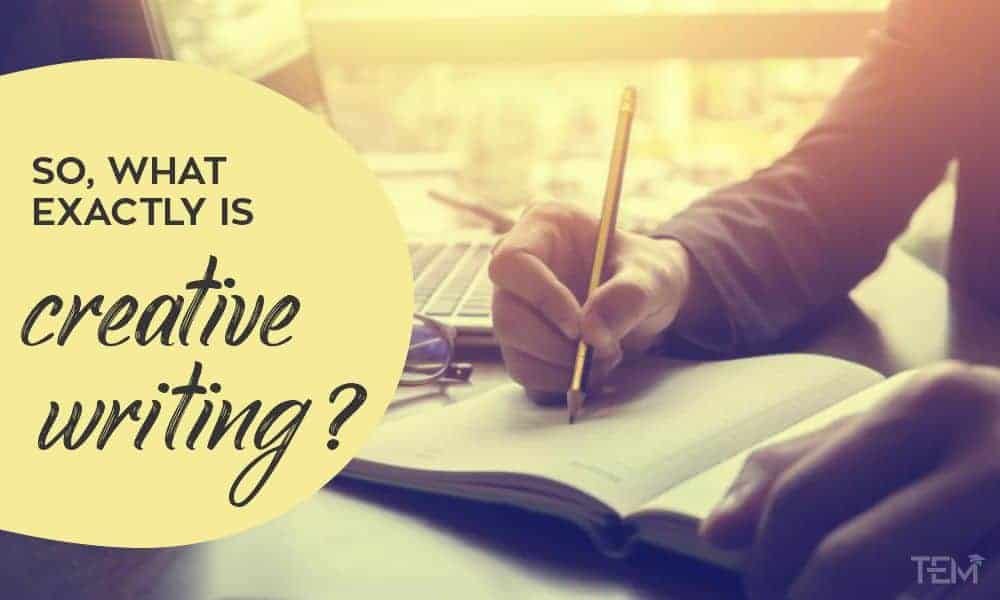 Creative writing is a contemporary and process-oriented form of writing—traditionally referred to as 'literature' and its various genres. Here, creativity is at the forefront of the piece of writing and includes imagination and innovation to tell a story.
In academics, creative writing is distinguished into fiction and poetry classes, with a focus on writing in an original style, as opposed to imitating pre-existing genres such as crime or horror. Screenwriting and stage writing are also included under this form of writing, although taught they are taught separately.
What are the main elements of creative writing?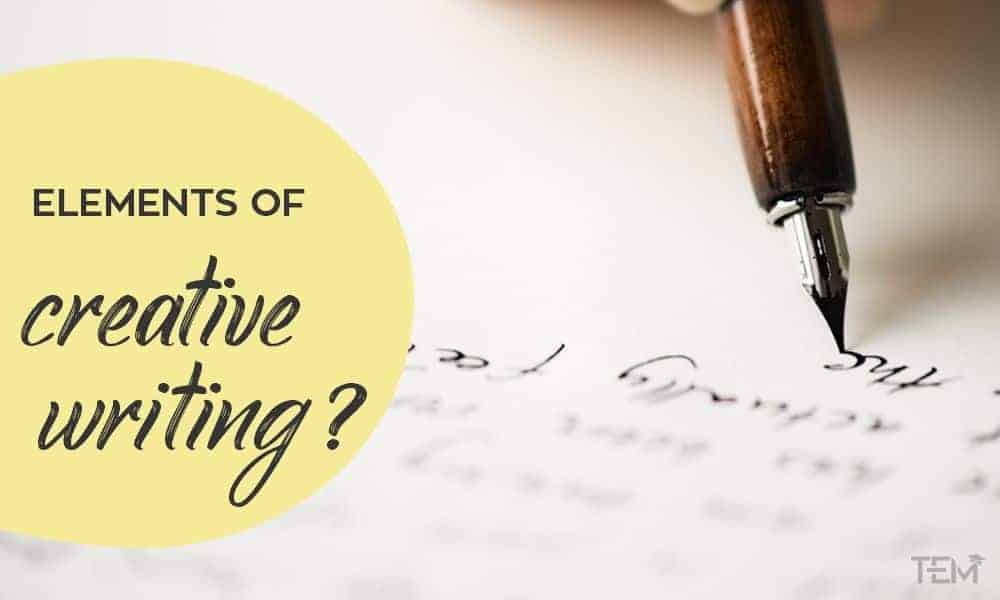 A well-structured and well-versed form of creative writing is composed of several elements. These elements determine the quality of the work and help readers understand the flow of a story.
There are several elements of creative writing. The important elements are as follows:
Point of view
Theme and motif
What is the purpose of creative writing?
The main purpose of creative writing is to express thoughts and feelings. It includes more than just writing down your thoughts. It is more about how you can make a story compelling and memorable, putting your readers into a thought-provoking stage.
Its purpose is to entertain readers and share experiences like grief, loss, love, achievement, and many more. Often, writers attempt to get at a truth about humanity through poetics and storytelling.
How to start creative writing?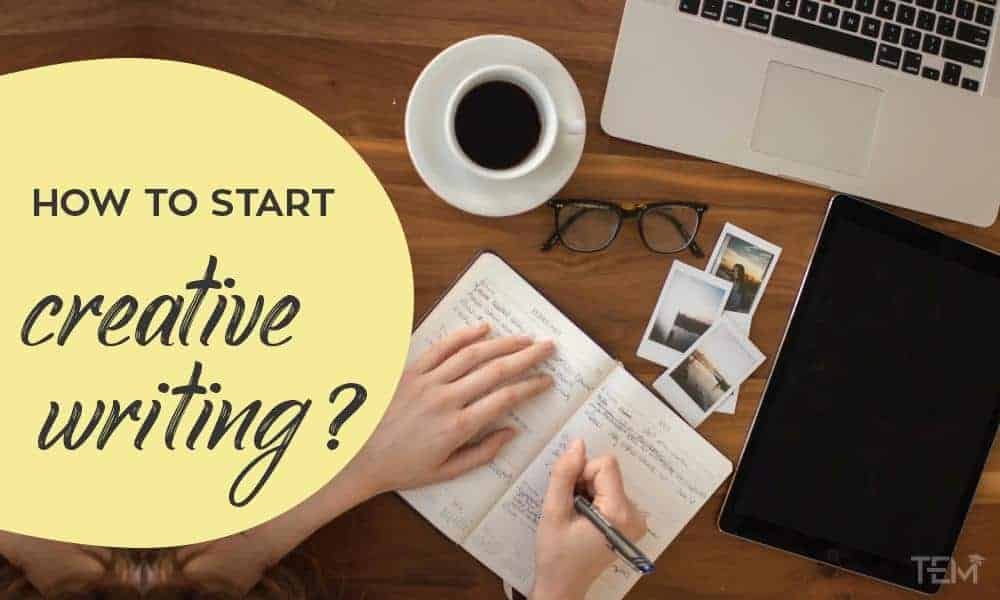 Persistence. Patience. Practice.
These are the three P's you need to master before you begin the pursuit of creative writing. Creative writing is not a cakewalk, but it is not difficult to master either.
Here are 7 ways to start to get started with it:
Re-read your favorite authors. Grab your favorite book and thoroughly read it. Mark your favorite sentences, check their way of narration and usage of words. This will help you get an idea of the use of metaphors, various narrative styles, synonyms and antonyms, and much more.
Start with journaling. Journaling is the most underrated form of creative writing. Pick up your journal and start penning down your thoughts. After you're done, you can re-read it and edit it by using different words, metaphors, quotations, and others. Even if you are new to journaling, you can start with writing how your day was or you can also express your thoughts on a particular incident, topic, or book.
Get your basics cleared. Remember, every form of writing—be it creative or technical or academic—is based on having a strong foundation. Make sure you are grammatically proficient (on beginner/intermediate/advanced levels).
Start with re-narrating a snippet of your favorite story/poem. You can pick any snippet from any book or poem or article and rephrase or rewrite it in your own words.
Do not turn your back on random ideas that pop into your head. Even random and mundane ideas can trigger massive inspiration to a compelling form of writing. Note them down and see what story you can form with them later on.
Writing Prompts. You can use and refer to various prompts available on the internet. Pick a prompt and start writing on it. After you have finished writing, refer to how other writers have covered it. This will help you gain different perspectives on writing and will come useful in the future.
Take a master class or a writing workshop. Writing classes expose you to a community of writers. You can seek their help in the process. You can ask them for feedback and constructive criticism on a variety of elements in your writing, like the story, main characters, setting, and word choice. Whether you are a beginner or an expert, seeking suggestions always help!
If you are new to creative writing, you can use these basic ideas to get started with it. However, you want to learn more about its aspects and plan to pursue a career with it, you have the option to pursue a degree in creative writing!
Can I pursue a degree in creative writing?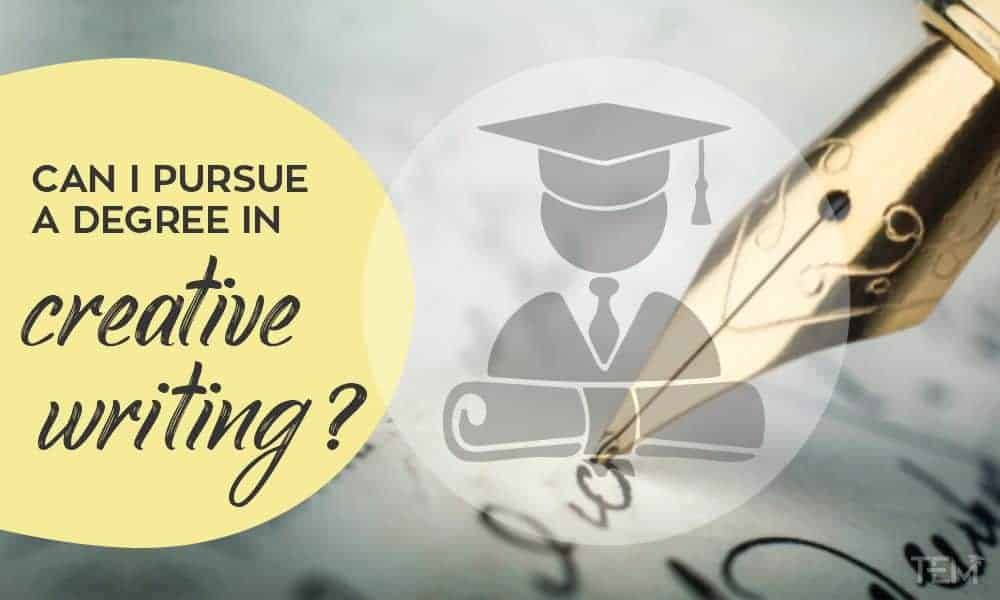 Yes, you can. Today, creative writing is one of the most popular degrees. Several renowned colleges and universities around the world are offering comprehensive and the latest degrees with a promising career in the future. You can apply and get a degree in this subject.
To help ease your search, we have curated a list of the top 10 colleges and universities that are offering degrees in creative writing:
1. Northwestern University:
Northwestern University 's course is one of the renowned courses on creative writing. Several acclaimed authors like Veronica Roth have undertaken its course and have drafted their best-selling novels while they were students.
What you can apply for : Majors as well as Minors in Creative Writing
2. Columbia University
Columbia University 's creative writing course allows you to join a distinguished group of writers throughout the course. You need only get exposure but also get to interact with writers from all corners of the world. It involves intensive writing workshops with seminars that study literature from a writer's perspective. The university endorses participation of proclaimed writers like J.D.Salinger.
What you can apply for : Undergraduate in Creative Writing
3. University of Iowa
The University of Iowa 's big attraction is the infrastructure of its graduate Writers' Workshop—often considered the best MFA program in the country. Here, you can take classes from young writers and established professors, along with access to the university's massive literary community, frequent readings, awards, scholarships and others.
What you can apply for : Bachelor of Arts in English and Creative Writing
4. Emory University
Emory University is popular for its dedicated undergrad program, which attracts some of the best visiting scholars and writers worldwide. Students here have the chance to attend intimate question-and-answer sessions with award-winning authors, study a range of genres, compete for writing awards and scholarships, and work closely with an adviser to complete an honors project.
What you can apply for : Undergraduate Creative Writing
5. Oberlin College
The Oberlin College offers several unique advantages over the other schools. Here, you can receive quality learning and experience quality teaching from the teachers. The college endorses impressive alumni, including the popular actress and writer Lena Dunham.
What can you apply for : Creative Writing Major and Creative Writing Minor
6. Hamilton College
Hamilton College is known for giving students the freedom to pursue their interests and the support to help them explore topics in real depth, both inside and outside the classroom. Its creative writing program takes full advantage of small classes and lots of opportunities to intern and publish.
What you can apply for : Major in Literature and Creative Writing
7. Brown University
Brown University 's Literary Arts program offers one of the top MFAs in the US as well as an undergraduate major. Under the major, you can take four creative writing workshops and six reading-intensive courses.
What you can apply for : Undergraduate Program in Creative Writing
8. Washington University in St. Louis
Washington University has an excellent creative writing MFA program with numerous super-specific class options, and scholarships specifically earmarked for creative writing students. Its undergraduate English program also offers a concentration in creative writing that allows students to specialize in a specific genre: poetry, fiction, or creative nonfiction.
What you can apply for : Major in English and Minor in Writing
9. Massachusetts Institute of Technology
Despite being a tech-oriented school, MIT has an excellent program that offers courses in digital media and science writing, as well as creative writing. It provides plenty of guidance on how graduates can navigate the tricky job market.
What you can apply for : Writing Majors, Minor, Concentration
10. University of Michigan
The University of Michigan is one of the best universities to pursue a degree in creative writing. Its applications give students crucial practice in both building a writing portfolio and articulating their interest in creative writing to an audience who will evaluate their work.
What you can apply for : Creative Writing Sub-Concentration and Minor
What career opportunities can you earn with creative writing?
Besides being a professional writer, a degree in creative writing also enables you to explore several fields. If you fancy yourself as a wordsmith, you can pursue a full-time career with a degree in creative writing. However, you can also explore various career prospects such as:
Web Content Editor/Writer
Proofreader
Ghost Writer
Content marketing specialist
Email marketer
Public Relations
Now that you have mastered the fundamentals of creative writing, we have some tips for you that can help you thrive in this field.
Hone your skills with these Creative Writing Tips
Following are a few points that you can keep in mind to hone your writing skills:
Follow the 3 P's. Remember that creativity can only be mastered through practice, patience and persistence.
Read books and annotate them. Annotating will help you foster your thoughts and analyze them. You can also use them in your writing.
Embrace re-writing. Collect some of your previous works and edit them. You can tally the copies and check your improvements. Find synonyms, alternative words, or metaphors to narrate your story better. This can work as a writing exercise as well.
Read works of various authors and explore various genres. This will allow you to gain exposure to different types of narration, story-formats, plotting, tones, voices and many more.
Experimenting with literary devices gives you a whole new perspective on writing. Metaphors, similes, and other figures of speech create impactful images that can boost creativity and paint powerful pictures. Alliterations, consonance, and assonance can enhance the sound and rhythm of your words.
Write as much as you can . The way people say "dance like no one is watching" can also be applied to writing. Write as if nobody is watching.
Be consistent with your personal brand . People are drawn towards uniqueness and exclusivity. Create your unique voice and work on it.
There is a writer inside all of us. All we need to do is use the correct tactics to let it out into the world. We hope the above tips and fundamentals help you embrace your inner writer!
Read more: 10 Best YouTube Channels for Learning You Should Follow in 2022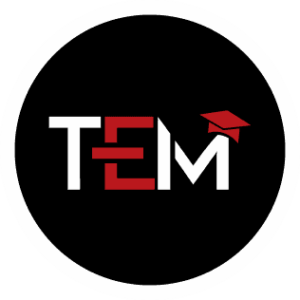 The Educational landscape is changing dynamically. The new generation of students thus faces the daunting task to choose an institution that would guide them towards a lucrative career.
Subscribe To Our Newsletter
More to explore.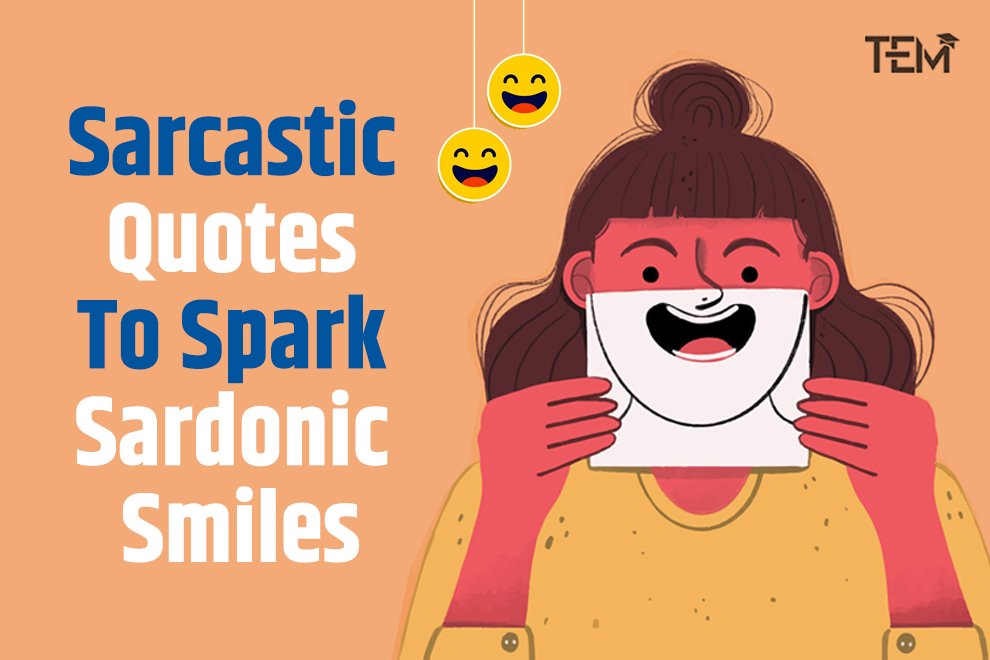 15 Sarcastic Quotes To Spark Sardonic Smiles
5 Ways to Enhance Your SEO Domain Authority through Link-Building
Discover more potential aspirants, start typing and press enter to search, thank you for choosing this plan.
Purdue Online Writing Lab Purdue OWL® College of Liberal Arts
Creative Writing

Welcome to the Purdue OWL
This page is brought to you by the OWL at Purdue University. When printing this page, you must include the entire legal notice.
Copyright ©1995-2018 by The Writing Lab & The OWL at Purdue and Purdue University. All rights reserved. This material may not be published, reproduced, broadcast, rewritten, or redistributed without permission. Use of this site constitutes acceptance of our terms and conditions of fair use.
In this section
Subsections.
University Library, University of Illinois at Urbana-Champaign
Creative Writing Guide: Home
Writers' Tools
Literary Magazines (A-E)
Literary Magazines (F-L)
Literary Magazines (M-Q)
Literary Magazines (R-Z)
Other Literary Magazines
Literary Prizes & Publishers
Introduction to the Creative Writing Guide
The guide includes lists of the literary magazines in the library holdings; useful titles for inspiration, publication and reference; and information on literary prizes and Web resources related to creative writing.
Finding Books
Step One: UIUC Online Library Catalog
There are two ways to search the UIUC Library catalog. Both offer the same content but the method of searching and presentation of results varies.
Through the new Primo Library Catalog . This catalog requires you to register with a login and a password to request materials. It also lets you search books in I-share (see below for more details.)
Through the Library Easy Search . This interface lets you search the UIUC catalog for books, articles, journals and media. .
Getting the actual book: When you locate your item you have two choices.
Print books
You can request the item and pick it up at any of the departmental libraries. Or, you can retrieve the book yourself from either the main stacks or the departmental library where the book is located. If you choose this option, make sure you jot down the location and call number of the item.
Electronic Books
Access will depend on the publisher. In some case you will be able to download full books via PDF. In others you might be able only to view the book online. In all cases the Library follow the publisher's requirements.
Step Two: I-Share
Once you have verified that the book you are looking for is either not located in the UIUC catalog or all copies are checked out, you may order it through Primo Library Catalog and selecting "All I-share Libraries." Items typically arrive within 5-10 days and you will receive an email when the item is available for pick up.
Step Three: Interlibrary Loan
If the item is not available in the UIUC catalog or through I-Share, then your next stop will be Interlibrary Loan and Document Delivery . First, keep your full citation handy -- you'll need it. Second, login to the ILLiad server using your NetID and password. From the ILLiad main menu, select "Request a Book." Be sure to fill out as much of the form as possible, including the source of your citation. This will ensure that ILL can place your request in a timely manner. You'll be notified by email when your item is ready to be picked up.
WorldCat -You can search WorldCat to find books on your topic, which might not be in the UIUC nor the I-share catalog. Once you find a title of interest, you can order it through Interlibrary Loan
More Help with the Library Catalog
Best Websites for Creative Writing
Ask a librarian.
Next: Writers' Tools >>
Last Updated: Nov 6, 2023 11:03 AM
URL: https://guides.library.illinois.edu/creativewritingguide