How to Create an Engaging 5-Minute Presentation
Published: September 15, 2023
A 5-minute speech can feel both incredibly short and infinitely long.
While this short format encourages audiences to pay more attention, presenters often struggle to fit everything into five minutes even as they navigate nervousness that seems to stretch out each second.
As a result, preparation is key for 5-minute speech success.
But how can you ensure your presentation accomplishes everything it needs to within just five short minutes? We've put together an (appropriately condensed) guide on five-minute presentations to help you get started.
How many words are in a 5-minute presentation?
A five-minute presentation is approximately 700 words long. The average person speaks 120 to 160 words a minute, which means the average five-minute presentation is 600 to 800 words.
To calculate your own personal speaking speed (words per minute, or WPM):
Make an audio recording of yourself speaking for one minute.
Use a free transcription service to generate a text version of your speech.
The number of words you spoke in that minute is your personal WPM.
When constructing a longer presentation, you might be more concerned about transitions and keeping the audience engaged with more extensive narrative elements.
In a short presentation, everything you say should directly tie back to your central premise and further advance your main point.
Keeping a tight scope and using your words carefully ensures your time isn't wasted and the audience leaves with a clear, singular takeaway.
How many slides are in a 5-minute presentation?
Five or six slides, or about one per minute, is a good baseline for a 5-minute presentation. Depending on your subject matter, however, you might use up to 20 slides and spend about 10 or 15 seconds on each.
More important than your slide count is what each slide contains. It's a good rule of thumb to keep your slides simple and focused on visuals instead of text for a presentation of any length.
This becomes especially important when you're dealing with a condensed presentation window.
Trying to cram in as much information as possible within a short time frame can be tempting. Resist the urge. Instead, focus on simple, clean visuals that all tie back to your central premise.
You can also use these free presentation templates to arrange your slides in a way that makes the most sense for your delivery and the content of your presentation.
Don't forget to share this post!
Related articles.
Get Buyers to Do What You Want: The Power of Temptation Bundling in Sales
How to Start a Presentation [+ Examples]
How to Create an Infographic in Under an Hour [+ Free Templates]
17 PowerPoint Presentation Tips to Make More Creative Slideshows [+ Templates]
120 Presentation Topic Ideas Help You Hook Your Audience
20 Great Examples of PowerPoint Presentation Design [+ Templates]
How to Create the Best PowerPoint Presentations [Examples & Templates]
The Presenter's Guide to Nailing Your Next PowerPoint
How to Create a Stunning Presentation Cover Page [+ Examples]
How to Easily Create a SlideShare Presentation
Download ten free PowerPoint templates for a better presentation.
100% Free CRM
Nurture and grow your business with customer relationship management software.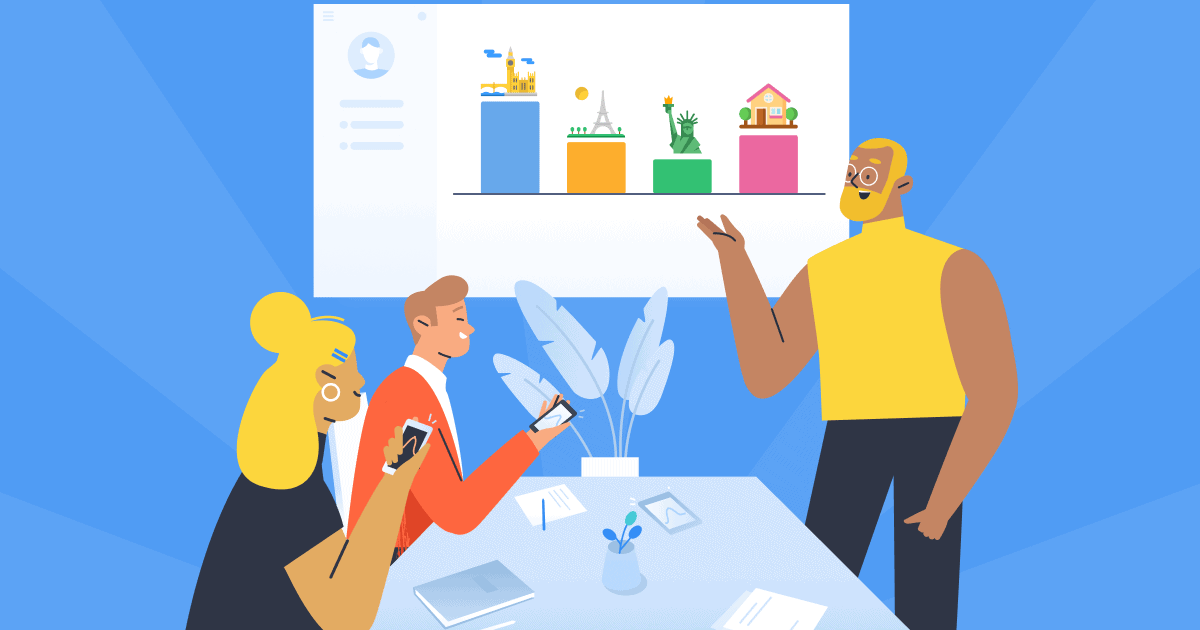 How to Make a 5 Minute Presentation with 30 Topic Ideas in 2024
Leah Nguyen • 27 Oct 2023 • 9 min read
So, how to make a 5 minute presentation ? What should I cram into my presentation? Is it okay if I cut this out? What information is valuable to the audience?
The struggle is real, guys. The five-minute presentation, though intriguing to your audience (no one likes to sit through a one-hour-feels-like-a-decade kind of talk), is a nuisance when you have to decide what to cut and what to put in. It may seem like everything happens in a blink of an eye.
The clock is ticking, but you can keep your panic attack at bay with our step-by-step guide with free topics and examples. Get the full lowdown on how make 5 minute presentation for a team meeting, college class, sales pitch, or wherever else you need it! So, let's check out 5-minute presentation samples!
Table of Contents
Present better with AhaSlides
5-Minute Presentation Topic List
How to Make a 5-Minute Presentation
5 Common Mistakes
5-Minute Presentation Examples
Present better with ahaslides.
Types of Presentation
10 20 30 Rule Presentations
Best 5 Webinar Platforms in 2023
Top 10 Office games
95++ Fun questions to ask students
115++ Ice breaker questions
Better Engagement by Fun Brainstorm Tools like AhaSlides Word Cloud
Use Randomness to Decide your Fate by AhaSlides Spinner Wheel
5 Minute Presentation Ideas
How to make a 5-Minute Presentation? What are the best topics for a 5-minute oral presentation? Ignite the sparkle in the eyes of the audience with this 5-minute presentation topics list.
The danger of cyberbullying
Freelancing under the gig economy
Fast fashion and its environmental impacts
How podcast has evolved
Dystopian society in George Orwell's literature
Common health disorders you might have
What is aphasia?
Caffeine myths – are they real?
The perks of having a personality test
The rise and fall of Genghis Khan
What happens to the brain when you're in long-distance relationships?
Is it too late to care about the environment?
The consequences of relying on Artificial Intelligence (AI)
The ways anxiety disorders disrupt our life
6 economic terms you need to know
Gods in Greek mythology versus Roman mythology
Origins of Kungfu
Ethics of genetic modification
The supernatural strength of cockroaches
Is social media detox necessary?
The history of the Silk Road
What is the world's most dangerous disease in the 21st century?
Reasons to do self-journaling everyday
New trends in careers
Five reasons to get some quality time for yourself
The best food to cook when you're in a hurry
How to order the best Starbucks drink ever
Ideas and practices that you follow and would like others to know about
5 ways to make a pancake
Introduction to blockchain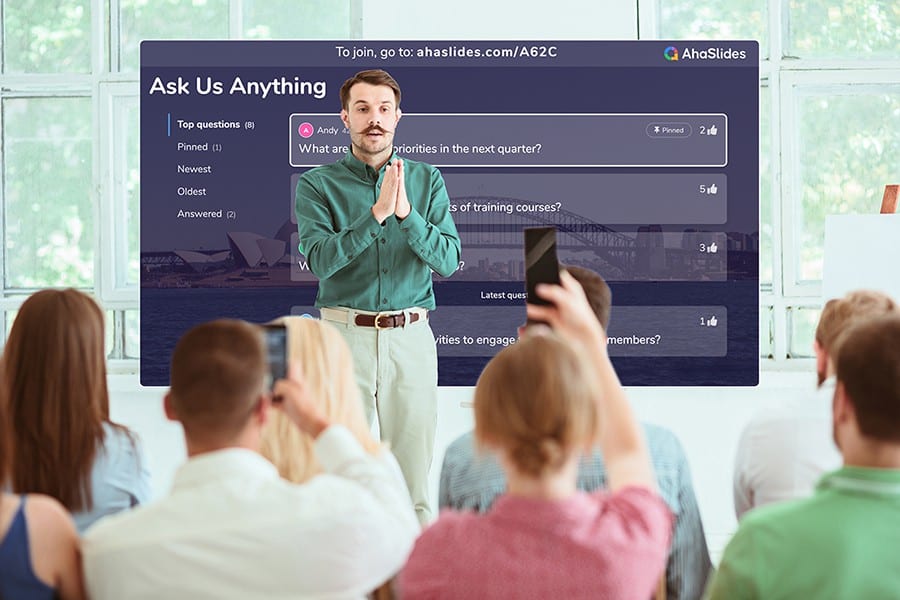 Start in seconds.
Get any of the above examples as templates. Sign up for free and take what you want from the template library!
Hope you've had abundant ideas for your 5-minute presentation topics. Before going way to deep of how to make a 5-minute presentation, together, let's walk through tips for 10-minutes presentation one! With the clock starts running down, every single second counts, and you begin to sweat then how can you pull out a great 10 minutes presentation under that pressure?
In this video, we want to share with you how we overcome the challenge to create 10 minutes presentation structure. Hope you enjoy this video and find it helpful in preparing for your quick presentation! Let us know what you feel.
Bonus Video ▶ Going for 10 Minutes ?
If you feel like a 5-minute presentation would be too stifling, stretch it to 10! Here's how to do that…
How to Make a 5-Minute Presentation?
Remember, less is more, except when it comes to ice cream.
That's why amid hundreds of methods to use, we've boiled it down into these four simple steps to make a killer 5-minute presentation.
Let's jump right in!
#1 – Choose your topic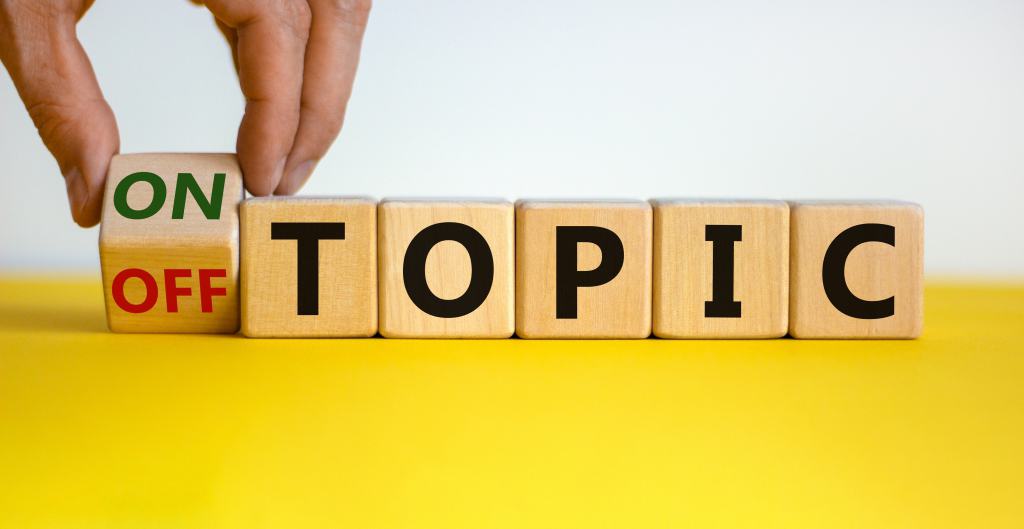 How do you know if that topic is "the one" for you? For us, the right topic ticks everything on this checklist:
✅ Stick to one key point. It's unlikely you'll have time to address more than one topic, so limit yourself to one and don't go over it!
✅ Know your audience. You don't want to waste time covering information they already know. Everyone knows 2 plus 2 is 4, so move on and never look back.
✅ Go with a simple topic. Again, explaining something that requires time should be off the checklist since you can't cover it all.
✅ Don't dwell on unfamiliar topics to minimise the time and effort you spend preparing the presentation. It should be something you already have on your mind.
Need some help finding the right topic for your short presentation? We've got 30 topics with different themes to captivate your audience.
#2 – Create your slides
How many slides for a 5-minute presentation? Unlike the long presentation format in which you can have as many slides as you want, a five-minute presentation typically has significantly fewer slides. Because imagine each slide would take you roughly 40 seconds to 1 minute to go through, that's already five slides in total. Not much to think about, eh? 
However, your slide count doesn't matter more than the essence each slide contains. We know that it's tempting to pack it full of text, but keep in mind that you should be the subject your audience focuses on, not a wall of text.
Check these examples below.
Make the text bold to highlight important parts and use italics primarily to denote titles and the names of particular works or objects to allow that title or name to stand out from the surrounding sentence. The underlining text also helps draw attention to it, but it is most commonly used to represent a hyperlink on a webpage.
You obviously saw the second example and thought there's no way you're going to read through this on the big screen.
The point is this: keep slides straight, concise, and short, as you've got 5 minutes only. 99% of the info should come from your mouth.
When you're keeping text minimal, don't forget to befriend visuals , as they can be your best sidekicks. Startling statistics, infographics, short animations, pictures of whales, etc., all are great attention grabbers and help you sprinkle your unique trademark and personality on each slide. 
And how many words should be there in a 5-minute speech script? It mainly depends on the visuals or data you show in your slides and also your speech speed. However, a 5-minute speech is roughly 700 words long. 
Secret tip: Go the extra length by making your presentation interactive. You can add a live poll, Q&A section, or quiz that illustrates your points and leaves a lasting impression on the audience.
Get Interactive, Fast 🏃‍♀️
Make the most of your 5 minutes with a free interactive presentation tool!
#3 – Get the timing right
When you're looking at this, we only have one thing to say: STOP PROCRASTINATING! For such a short presentation, there's virtually no time for "ah", "uh" or short pauses, because every moment counts. So, plan the timing of each section with military precision.
How should it look? Check out the example below:
30 seconds on the introduction . And no more. If you spend too much time on the intro, your main part will have to be sacrificed, which is a no-no.
1 minute on stating the problem . Tell the audience the problem you are trying to solve for them, i.e, what they are here for. 
3 minutes on the solution . This is where you deliver the most essential info to the audience. Tell them what they need to know, not what is "nice to have". For example, if you're presenting how to make a cake, list each item's ingredients or measurement, as that's all essential information. However, additional information like icing and presentation is not essential and can be cut.
30 seconds on the conclusion . This is where you reinforce your main points, wrap up and have a call to action.
You can end with a small Q&A .  Since it isn't technically a part of the 5-minute presentation, you can take as much time as you want to answer the questions. 
How many times should you practice a 5-minute speech? To nail these timings down, make sure you practice religiously. A 5-minute presentation requires more practice than a regular one, as you won't have as much wiggle room or chance for improvisation.
Also, don't forget to check your equipment to ensure everything runs smoothly. When you've only got 5 minutes, you don't want to waste any time fixing the mic, presentation, or other equipment.
#4 – Deliver your presentation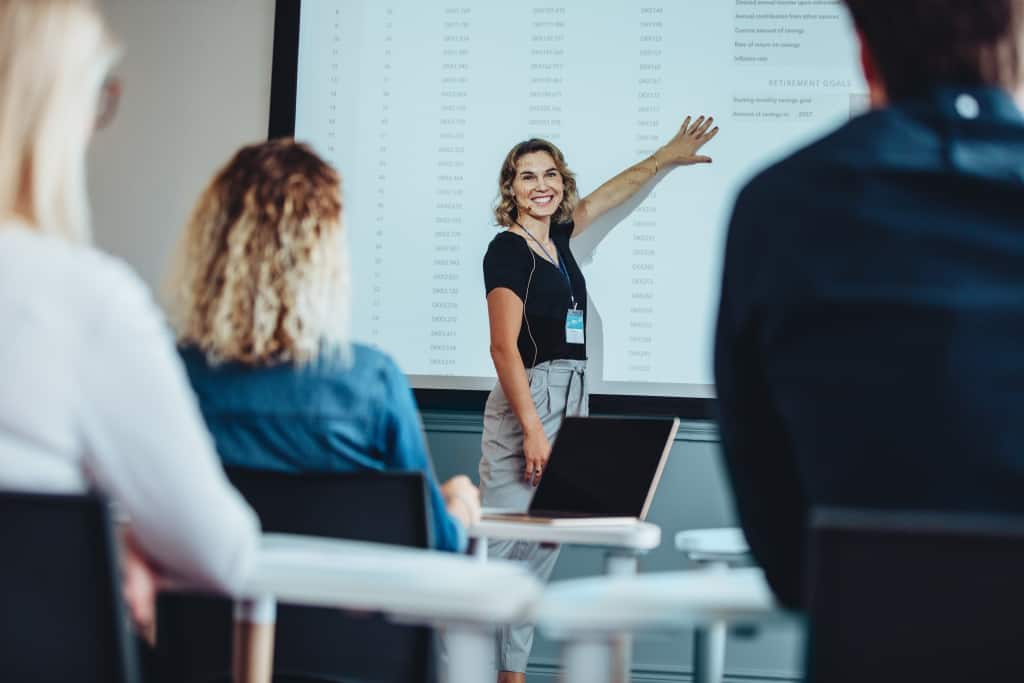 Imagine you're watching an exciting video but it keeps.lagging.every.10.seconds. You'd be super annoyed, right? Well, so would your audience if you keep confusing them with abrupt, unnatural speech.
It's normal to feel pressured to talk because you feel every minute is precious. But crafting the convo in a way that makes the crowd understand the assignment is so much more important.
Our first tip for delivering a great presentation is to practice flowing . From the introduction to the conclusion, every part needs to connect and link with each other like glue.
Go between the sections repeatedly (remember to set the timer). If there's any part in which you feel the urge to speed up, then consider trimming it down or articulating it differently.
Our second tip is for reeling in the audience from the first sentence .
There are countless ways to start a presentation . You can get factual with a shocking, on-topic fact or mention a humorous quote that gets your audience laughing and melting away their (and your) tension.
Secret tip: Don't know if your 5-minute presentation makes an impact? Use a feedback tool to collect the audience's sentiment right away. It takes minimal effort, and you avoid losing valuable feedback along the way.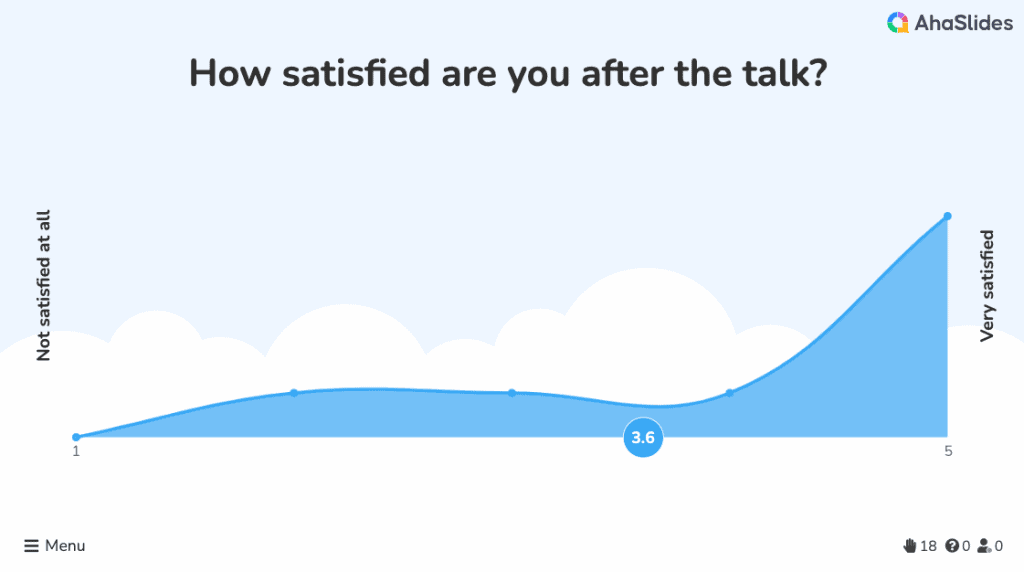 5 Common Mistakes When Giving a 5-Minute Presentation
We overcome and adapt through trial and error, but it's easier to avoid rookie mistakes if you know what they are👇
Going way past your allotted time slot. Since the 15 or 30-minute presentation format has long dominated the scene, keeping it brief is difficult. But unlike the long format, which gives you a bit of flexibility on time, the audience knows exactly what 5 minutes feels like and, therefore will expect you to condense the information within the time limit.
Having a decade-long introduction. Rookie mistake. Spending your precious time telling people who you are or what you're going to do isn't the best plan. As we said, we've got a bunch of beginning tips for you here .
Don't dedicate enough time to prepare. Most people skip the practice part since they think it's 5 minutes, and they can quickly fill that up, which is an issue. If in a 30-minute presentation, you can get away with "filler" content, the 5-minute presentation doesn't even allow you to pause for more than 10 seconds.
Devote too much time explaining complicated concepts. A 5-minute presentation doesn't have room for that. If one point you're explaining needs to link to other points for further elaboration, it's always a good idea to revise it and dig deeper into only one aspect of the topic.
Putting too many complex elements. When making a 30-minute presentation, you might add different elements, such as storytelling and animation, to keep the audience engaged. In a much shorter form, everything needs to be straight to the point, so choose your words or the transition carefully.
To help you grasp how to make a 5-minute presentation, check these short presentation examples, to nail any message!
William Kamkwamba: 'How I Harnessed the Wind'
This TED Talk video presents the story of William Kamkwamba, an inventor from Malawi who, as a kid experiencing poverty, built a windmill to pump water and generate electricity for his village. Kamkwamba's natural and straightforward storytelling was able to captivate the audience, and his usage of short pauses for people to laugh is also another great technique.
Susan V. Fisk: 'The Importance of Being Concise'
This training video offers helpful tips for scientists to structure their talk to fit the "5 Minute Rapid" presentation format, which is also explained in 5 minutes. If you plan to create a "How-to" quick presentation, look at this example.
Jonathan Bell: 'How to Create a Great Brand Name'
As the title refers to itself, the speaker Jonathan Bell will give you a step-by-step guide on how to create a lasting brand name. He gets straight to the point with his topic and then breaks it down into smaller components. A good example to learn from.
PACE Invoice: '5 Min Pitch at Startupbootcamp'
This video shows how PACE Invoice , a start-up specialising in multi-currency payment processing, was able to pitch its ideas to the investors clearly and concisely.
Will Stephen: 'How to Sound Smart in Your TEDx Talk'
Using a humorous and creative approach, Will Stephen's TEDx Talk guides people through the general skills of public speaking. A must-watch to craft your presentation into a masterpiece.
Frequently Asked Questions
Got a question? We've got answers.
Why 5-Minute Presentation is important?
Who gave the best 5-minute presentation, why is ted talks famous for presentation.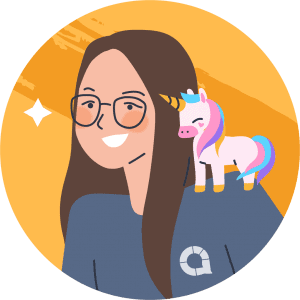 Leah Nguyen
A former event organiser on the ultimate quest - to help presenters create the juiciest online experiences and leave all attendees on a high note.
More from AhaSlides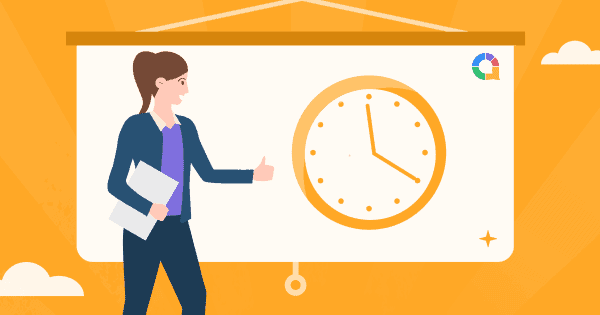 Deutsch (DE)
Short Presentation in PowerPoint: How to Win Your Audience over with a 5 Minute / 5 Slide Presentation! -Includes Examples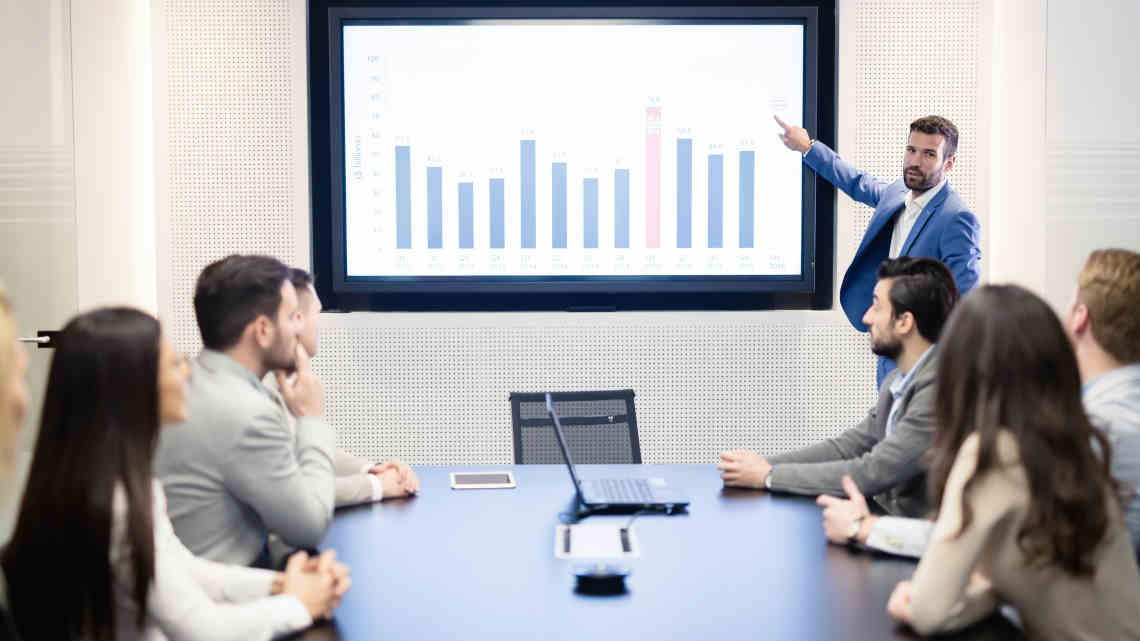 There are occasions when you only have limited time to give a PowerPoint presentation. This is where knowing how to create and deliver a short PowerPoint presentation is essential. Done right, you really only need a few minutes to deliver your presentation, get your ideas across and achieve your goals.
You may well be thinking, "No! How can I squash my ideas into that time? Only five minutes?" Actually, it's easier than you think with the right structure . Here's how!
Why give a short presentation?
So when might you only have a few minutes to give a presentation? When making the first steps in applying for a job, for example, or when presenting a product or business idea to potential prospects and investors.
The length does NOT have to be a disadvantage! A well-put-together short presentation, delivered smartly, can actually engage your audience more than a presentation lasting much longer.
Sure, you can go into more detail in a longer presentation, but it's often more difficult for your audience to stay focused for the full duration. Scientific studies show that most listeners have trouble maintaining their concentration after just 20 minutes.
Haven't you been there yourself? So why ask your audience to do something you find difficult, unless they're already on board with your ideas?
Short presentations are actually a great way to present facts, ideas or concepts clearly in only a few minutes. However, take care not to overload them with too much information. It's important to distill the content of your presentation down to the essentials and key messages.
The purpose of a short presentation is usually to draw your audience's attention to either you or your product. You don't get much time to do this, so you need to know how to focus on what's important. The following tips may help.
Short PowerPoint presentation: set-up and structure
A short presentation should have a clear structure so that the audience can easily grasp and digest the information. So:
Introduction :
A brief explanation of what the presentation will be about.
Main body :
This is the actual content of the presentation. This is where to present the most important information.
Conclusion :
A brief summary of what you covered in the presentation.
Also, keep in mind the order of your slides. The first and last slides are the most important as studies have shown these are what people remember . So make sure that these two slides are particularly engaging and give the audience a good overview of your topic.
The order of the other slides is important too, but not as crucial as the first and last slides. Just play around with the order a bit and find what works best for you.
Make the presentation count
How you design your slides is important here. Create slides that are as clear and professional-looking as possible. Be careful not to put too much text on a slide, and make sure you use a font size that is large enough to be clearly seen by everyone.
If you try to put so much text on a slide that you need to make the font too small, you'll lose your audience's attention. For tips on choosing the right font, see our " Fonts in PowerPoint " post.
Try using pictures and graphics to make your slides more vivd . A picture, as they say, is worth a thousand words. Use images to illustrate and support your statements.
As well as adding visual interest to your slides, they arouse emotions in the audience, whether they know it or not, which makes you and your presentation topic seem more approachable. Be careful not to place too many images on one slide, though, as this can make it look messy.
Surefire ways to make your short presentation compelling: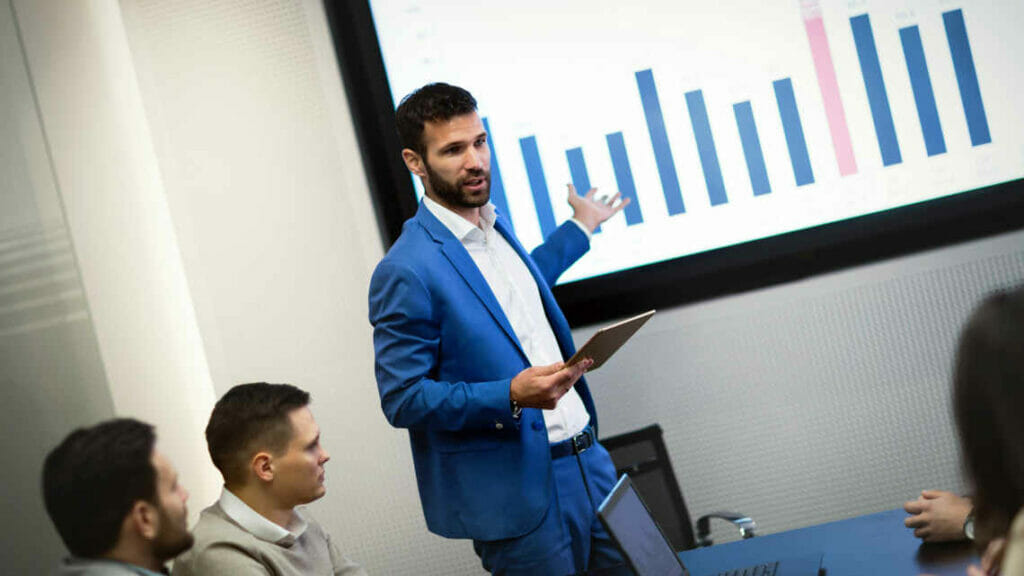 Present no more than three main points . More than this and you'll lose your audience.
Have a clear structure , so your audience always knows where you are and what's coming next. Getting the structure of the presentation clear in advance really helps. Our article "Preparing a PowerPoint Presentation: 11 Tips" shows you how to make the best use of your presentation preparation time.
Make it easy for the audience to follow you. Use clear and simple language and avoid jargon. Smart use of images and graphics will make your content more vivid.
Stay positive and confident . Your audience should be reassured that you really know your stuff; how else are they going to take your ideas seriously? Try to avoid coming across as arrogant, though – that automatically puts people off.
Maintain eye contact with the audience. This demonstrates interest and appreciation – both important factors in convincing people and thus gaining potential customers.
Be ready for questions . At the end of your presentation, allow a few minutes for questions and discussion. This gives your audience the opportunity to go into further detail or address other aspects as well. We've set out a few tips for including Q&A sessions in our article " Prepare for your Q&A in Presentations" .
Short PowerPoint Presentation Example #1: The Five-Minute / Five-Slide Presentation
A classic example here is the five-minute presentation . This is similar to a Pitch-Presentation , but structured slightly differently. Read on to see how.
What does a 5-minute / 5-slide presentation entail?
Imagine you have to present yourself, your company or your product in just a few minutes. You only ever need five slides for this . One way of structuring this, and creating a coherent storyline, would be:
Overall idea (1st slide) A brief introduction. One slide showing your name might well suffice; you can then briefly describe your field of work or what you do within the company.
Introduction (2nd slide) Start with a funny story, an anecdote or a quote to attract your audience's attention. Then briefly address what you will be talking about. This slide can serve as a short introduction to the topic (company, product or service range).
Main message (3rd slide) Try to illustrate the main point of your presentation with one or two simple graphics or diagrams. Photos related to your content or theme are also very useful here. PowerPoint is brilliant for this. Aim for as little text as possible, with the visuals doing the work for you.
Main concepts (4th slide) Underline your main message with three to five essential arguments and present them on a single slide (animated one after the other, if needs be). Remember that people's attention span drops off sharply after absorbing five ideas.
Conclusion (5th slide) Keep your conclusion short and end your presentation with a summary of the content and key messages of your presentation. These are, of course, what you want your audience to remember.
TIP: When preparing your presentation, remember the main question in your audience's mind: " What's in it for me? " We've covered this in our post about customer benefits . The overriding principle is KISS (Keep It Simple, Stupid). Design and present everything as simply as possible!
Questions and discussion after the presentation:
If you have time, give your audience the opportunity to ask questions after the presentation, or actively try to spark a discussion and then moderate it. Allow about 5-10 minutes for this. If necessary, you can create back-up slides beforehand, to deepen certain sub-areas in case of specific questions.
Tips for your Q&A session can be found in our Q&A post .
Less is more
It's sadly not uncommon to see slides stuffed with far too much information, whether text or images. The presenter certainly meant well, but failed to realise that their audience wouldn't be able to process and absorb all that information at once. So try to stick to the following when putting your presentation together:
Maximum one image per slide
Only one topic per slide
Minimal text
Font size at least 18 point
Maximum two fonts; sans serif fonts are more legible
Display figures as graphs and diagrams
No more than four colors per slide
In a five-minute presentation, you need to get to the point as quickly as possible . So skip the lengthy introductions and aim to grab your audience's attention right at the start. Try to summarize your presentation as pithily as possible, too, to leave them wanting more.
While presenting, don't forget to establish eye contact with the audience . Just standing there reading the text of a presentation from the slides is a common mistake, and one which quickly loses an audience's attention.
Try to speak as fluently and freely as possible , so that you don't look as though you're just reading off your content (which can come across as a lack of competence or preparation). Invest enough time in preparing your presentation and practice it in front of an audience of acquaintances or, if needs be, in front of a mirror, until you've internalized the content and flow of your presentation.
Coming across as confident is just as important for the success of your presentation as its actual content. Don't underestimate the influence that body language, speaking speed, gestures and facial expressions have on how the audience perceives your presentation. We go into this in detail in our "body language" post.
Keep your presentation lively by using figures of speech or catchy metaphors at appropriate points. We've gone into how (and why) to integrate rhetoric into your presentation in our "Public speeking skills" post.
Short Presentation PowerPoint Example #2: The Three-Minute Presentation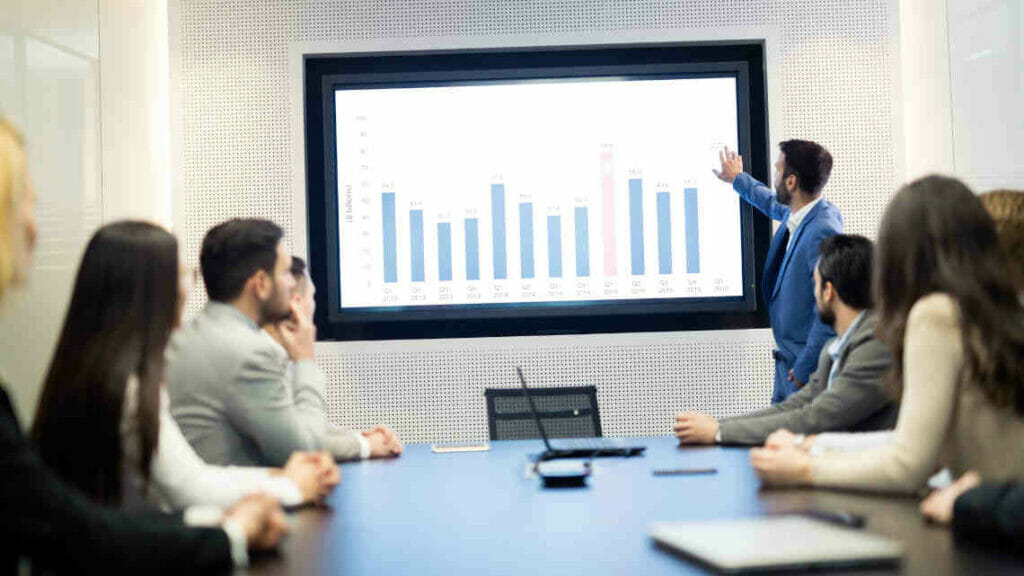 Imagine you only have three minutes. Three minutes in which to tell your audience everything they need to know about your idea, your product and your company. Well, it's possible with a three-minute presentation! This is exactly what it sounds like: a coherent narrative, or story, in three minutes.
How to get your presentation to the point
The essence of this concept is to answer these three questions " What's it about?", "How does it work?" and "What's in it for me? " in a few short paragraphs, a handful of slides and finally a short, pithy statement. A strong and compelling three-minute presentation will consist of roughly 25 sentences.
Write these down in advance so you have a clear outline in your head , making the presentation lively. Short and snappy is what you're aiming for. You can get to the meat of your presentation in three minutes; try it! Even if you have longer to present, it's a tremendously useful exercise.
"If I'd had more time, I would have written a shorter letter." Blaise Pascal, mathematician and philosopher
The above quote is really on point. It takes time and effort to organize your thoughts into short, coherent sentences, but it's so worth it. There's a lot of excess verbiage about, the result of people just writing down whatever comes to mind, however disorganized it is. This has the effect of boring or confusing people, or both. It really pays to condense your thoughts smartly.
So you need to work out which are your most important points, weigh them against each other, and discard any excess. This is the only way to communicate clearly and concisely.
It's really useful to have the essentials of what you want to communicate distilled into their bare bones when time is short. If you know exactly what you need to say, you can fit it into whatever time slot you're given, even if the half hour you'd expected ends up being only five minutes.
This is also invaluable if your boss unexpectedly asks you what you're working on, or if you're talking to a client and they want a brief overview of your presentation.
Getting your presentation distilled down to three minutes is very advantageous , even if you plan on presenting for longer. Concentrating on the essentials not only shows creativity, but also organizational and communication skills. You'll have a strong core to your message and won't need to depend on your presentation slides and charts.
Storytelling or Elevator Pitch?
An elevator pitch gets to the heart of your ideas in just a few minutes, and is great for getting someone new to what you're presenting to want to learn more.
The focus in an elevator pitch is on the positive aspects of your ideas , for example their uniqueness and utility. Of course, the pitch must be delivered persuasively enough for the conversation to continue in a follow-up meeting afterwards!
Storytelling focuses on the story , which pulls the power of emotions into your content, selling them better. So storytelling can also work for a three-minute presentation. Do keep it short and resist going off on tangents, though. We've covered all this in our "Storytelling" post.
When you don't have enough time to present (all) your slides
Even if the time you're allowed for a presentation is really short (say your customer or client arrives late, then has to leave for another appointment soon), you can still make a strong impression with a three-minute story. It means you always have a plan B up your sleeve.
If you know exactly what you want to communicate, it will be easy to spontaneously adapt it to whatever time limits you are given. This way, many of your slides, diagrams and graphics are an added extra, rather than being something you are lost without.
Short PowerPoint presentations: More examples
Short presentations are an effective way to engage your audience with your idea, offer or brand. They can also be used to draw attention to a specific aspect or trigger an action. Short presentations are often used as presentation teasers to capture the audience's interest and make them want to learn more. Examples include:
Presenting a new brand or product
Presenting a current topic or trend
Presenting your company's successes or growth
Presenting your company's vision or mission statement
An informational or educational presentation
A scientific topic within your own discipline
A research paper, a concept, an innovative project
A hot social or political topic
A presentation on climate change, migration, globalization, inflation, conflicts
A topic from your private life such as a vacation, a special experience or a passion
A historical event
The history and development of a company you admire
An artist whose work you find interesting
Your favorite book/movie/musical/etc.
As you can see, the short presentation is ideal for a huge range of topics and occasions. Two examples are introducing a new product or a new service to potential customers. How to get those into the short presentation format?
Presenting a new product
When introducing a new product, first highlight its key features and benefits. Then explain the different applications of the product and provide examples of them. Finally, you can ask the audience to test the product and give feedback.
Introducing a new service
present this successfully, start by highlighting the added value and customer benefits. Then explain the different areas of application in more detail and show with concrete examples of where your service can be used meaningfully, and the advantages and results it has led to with your existing clientele.
To sum up: Short PowerPoint presentations – how to effectively use limited time to deliver your presentations in a target-oriented way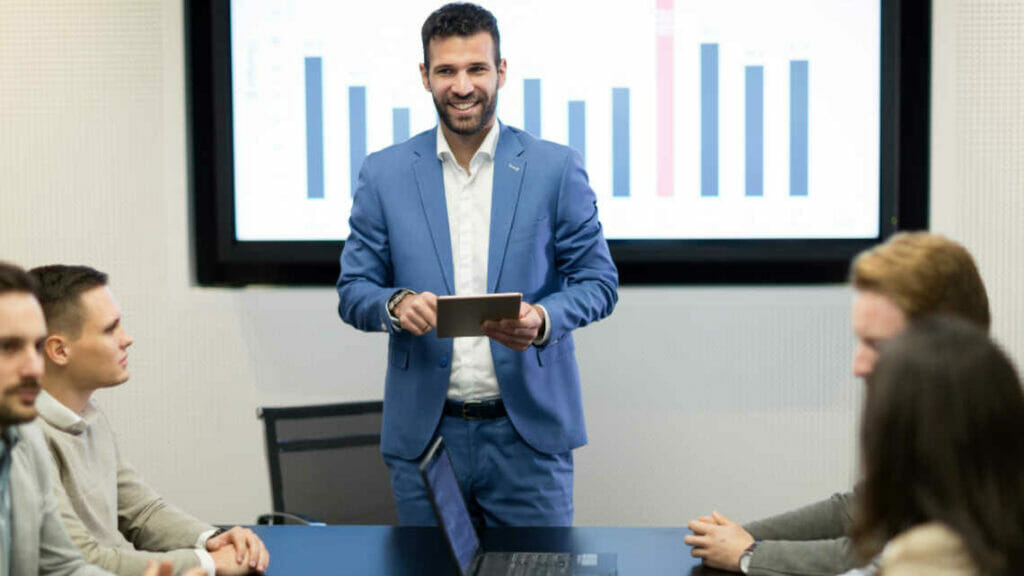 Short presentations are a great way to present and communicate topics to an audience. Why? Because they help the audience grasp the key message of the presentation in the shortest amount of time.
This is especially important when the audience is in the middle of a conference or workshop and has a limited attention span. Presentations are an important means of conveying information to an audience. So follow our tips to make your short presentation the best it can be and achieve your goals.
Got further questions about short PowerPoint presentations, or indeed general questions about PowerPoint? Please don't hesitate to contact us! Feel free to email us your question at [email protected] . We're always happy to help!
Looking for professionally designed slide templates to strengthen your short presentation? Have a look around our store! We have a huge range of slides on business topics. Get the best basis for your short presentation today! ► To the Store
You might also be interested in these articles:
Pitch Presentations
Speech techniques for Presentations
Storytelling in Presentations
Elevator Pitch
Preparing Presentations: 11 Tips
Body language in Presentations
Customer Benefits for Your Presentations
Q&A that's how you manage it
Share this post
Powerpoint-templates.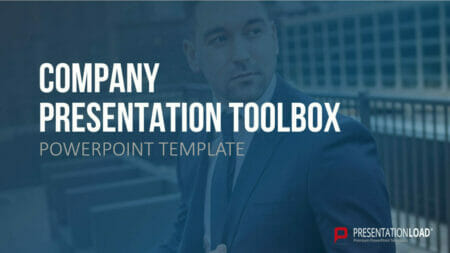 Latest posts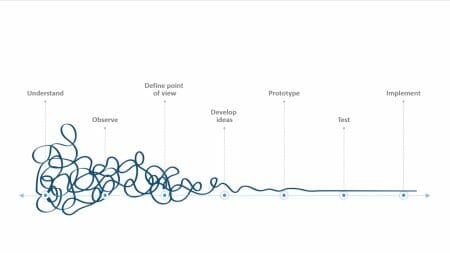 Design Thinking: Problem Solving with a Difference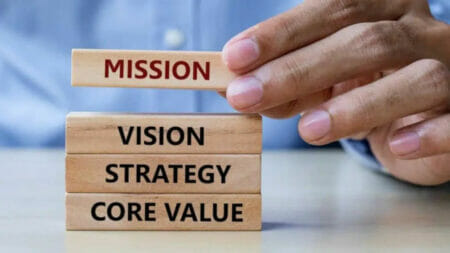 Why Corporate Mission Statements Are So Important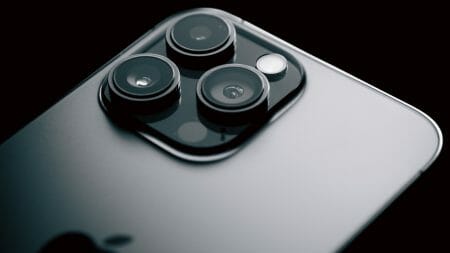 7 Tips & Learnings from the Apple Keynote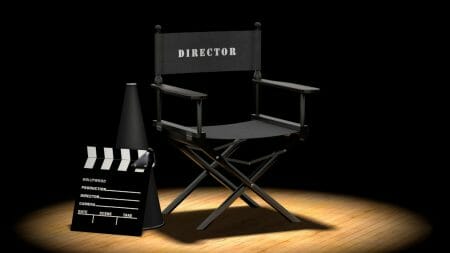 Deliver Captivating Presentations with the Hollywood Storytelling Method!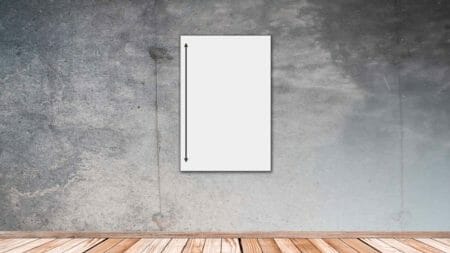 PowerPoint Portrait Format – How to Set Your Presentations on Edge!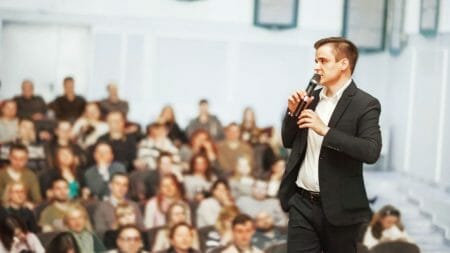 16 Ways to Kick-Start Your Presentation!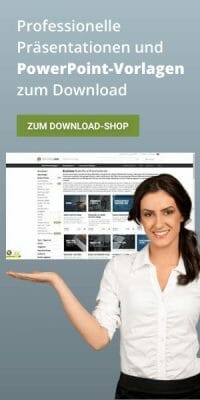 My Speech Class
Public Speaking Tips & Speech Topics
169 Five-Minute Topics for a Killer Speech or Presentation
Jim Peterson has over 20 years experience on speech writing. He wrote over 300 free speech topic ideas and how-to guides for any kind of public speaking and speech writing assignments at My Speech Class.
There are pros and cons to giving a 5-minute presentation. One good thing is the length. Long presentations can easily become boring, and you have a much better chance of keeping your audience engaged from beginning to end than with a 5-minute speech.
In this article:
Food & Drink
Relationships, social media, supernatural, list of topics for a 5-minute speech or presentation.
Choosing a topic is extremely important. To help you getting started, here is a list of some killer topics for 5-minute speech or presentation.
Why it's better to adopt a pet from a shelter
Choosing the perfect leash for your dog
What is the best food for your pet?
How much exercise does your pet need?
The horror of puppy mills
Bringing back endangered species
How long are giraffes in labor
Domestication of horses
Picking the right vet
Sleeping with your dog
Why should you get goats in pairs
Ethics of zoos
The domestication of dogs
How to keep a goldfish alive for a long time
How to choose the right pet
Why cats are so independent
When to get a dog
What kind of dog is best for a household with children
Why therapy animals work
How to find the money to go to college
How much control should the federal government have over curriculum design?
How to choose a college
Ideas for narrowing down a career choice
When to declare a major
Benefits of charter schools
Why charter schools are bad
Negative effects of school vouchers
Attracting the right people to the teaching profession
Discipline in the classroom
Memory tricks that work
Why homework is bad
Should students still have to use the books in the library?
Why cursive should still be taught in schools
Textbooks vs. tablets
Benefits of going to a trade school
Are there positives to taking a gap year?
The problem with low teacher pay
Social media in the classroom
Benefits of integrating apps into the classroom
The importance of attachment
How to compromise on names for your kids
What is the ideal age to start a family
How important are grandparents
Traveling with children
Strategies for potty training
How to help a child with nightmares
Middle child syndrome
How many kids should you have?
How to recognize a gifted child
When your child doesn't like to eat
How to encourage good eating habits
When to intervene with a bully
Being active in your child's school
The benefits of aunts and uncles
When family falls apart
The first days with a new baby
When to call the doctor
Caring for an ailing parent
Balancing home and career
When to start saving for retirement
IRA vs. Roth IRA
When should you start saving for your children's college education?
Crowdfunded loans vs. the bank
How Kickstarter changed everything
Using your HSA
How to apply for a mortgage
Improving your credit score
How to negotiate a raise
Renting vs. buying
How does compound interest work?
How to ask for a promotion
When is it time to get a new job?
What to do when you find out a coworker makes more than you
How much of a down payment on a house do you really need?
Living on minimum wage
Is it better to lease or buy a new car?
How to budget for a new car
What to do when you lose your job
Using credit cards responsibly
Is rare meat safe?
Vegan vs. vegetarian
Microbrews vs. standard brewing
How to make your own wine
What are hops?
Best plants for a backyard garden
When to transplant sprouts
Bananas and plantains
How to make a brine for pickling
Where did brunch begin?
Why pineapple belongs on a pizza
When to order in
Planning a menu
Meal planning and grocery lists
Is free range really better?
The perfect macaroni and cheese
Growing your own herbs
How to make your own pasta
How to make cookies that are softer
Benefits of drinking black coffee
Benefits of a gluten-free diet
Is the paleo diet accurate?
Effects of not getting enough sleep
Are meal subscription services worth it?
Downsides to Crossfit
Benefits of yoga
How to meditate
Can therapy change the way your mind works?
Are GMOs really dangerous?
The truth about diet soda
Importance of hydration
Why cleanses don't work
Best juice diet
Most effective exercise for burning calories
Do essential oils really work?
The history of television
When the railway was king
Thwarted assassination attempts
The first Olympics
Media during World War II
Military advancements between World War I and World War II
War photographers
Things you didn't learn in history class
Historical lies
The early Internet
Why podcasts are great
Most unbiased news channel
When do people tune into the news most
How relevant are women's magazines?
Cable vs. Netflix
How worried should you be about your browsing history?
How to limit screen time
Why it's bad to use your smartphone right before bed
Apple vs. Android
The best age to get married
How to get an amicable divorce
Finding a roommate
Splitting financial responsibilities evenly among the household
How to have a happy marriage
Choosing your family
How to fight effectively
Signs of an abusive relationship
What to look for in a spouse
When to let it go
How to overcome self-doubt
Faking confidence
Becoming comfortable with yourself
How to say no
Relaxation techniques
Controlling anxiety
Qualities of a leader
The importance of self-care
Identifying triggers
How to eliminate negativity
Making new habits
Ethics of posting pictures of your children on social media
How Internet ads are tailored to you
How to advertise your business on Facebook
Privacy and social media
How to protect your personal information
When to allow your kids to get their own social media accounts
Why you shouldn't post your location on social media
How to use a hashtag
Uncovering Twitter Bots
Snapchat etiquette
Proof that aliens exist
Debunking crop circles
Is Bigfoot real?
Proof that ghosts exist
Good 2-Minute Speech Topics for Students
13 All-Time Best TED Talks
23 thoughts on "169 Five-Minute Topics for a Killer Speech or Presentation"
Ideal Teacher
is life really a blessing?
This has helped me so much for my English class thank you!
Why personal (private) rules are helpful
I got an A!!!!!
Risks of abortion Wage gap How social media impacts education/mental health Why it's important to have a good stable mental health Do teenagers really spend all their time on their phones Gsce requirements unfair or reasonable
Here is a kind of a dense topic, domestic abuse. Why does it happen? What are some ways to identify a abusive relationship? How does it affect families? Why is the abuser abusive?
We have presentation next week. I can't think about the topic. Please help me!
i want a topic that involves supernatural: HELP
Is water wet?
death, what if the earth loses air entirely for five minutes, what is the most common death.
I have presentation next two day concerning with my classroom. I must choose five topics but i can't think how to choose these topics. Please! help me
Tanks for giving me an A in drama
so helpful thank you
thanks this helped with my speach at school
i need a best topic to present on that is educational to consumer science and food nutrition students. can i please be assisted
what if the earth stopped spinning pros and cons of being an artist how Gen Z affected slang why people are afraid of the dark why knowing how to play an instrument is beneficial/not needed
Here's a controversial one: are trans, intersex and non-binary people getting the same right as every else?
I have a presentation this week I don't understand how to find a good title please help me I'm a diploma student the speech must have more than 10 minutes
How do create presentation for famous place in Sri Lanka
i need something for my oral communication class. it must be attention grabbing and not an argument. please help
I need ideas on a slide show presentation, a kid appropiate topic.
Pls I need more ideas on self help
hi lol i like these topics but i need a trendy one like something new or like a natural phenomene or someth like that… 🙂
Leave a Comment
I accept the Privacy Policy
Reach out to us for sponsorship opportunities
Vivamus integer non suscipit taciti mus etiam at primis tempor sagittis euismod libero facilisi.
© 2023 My Speech Class
How to make a great presentation
Stressed about an upcoming presentation? These talks are full of helpful tips on how to get up in front of an audience and make a lasting impression.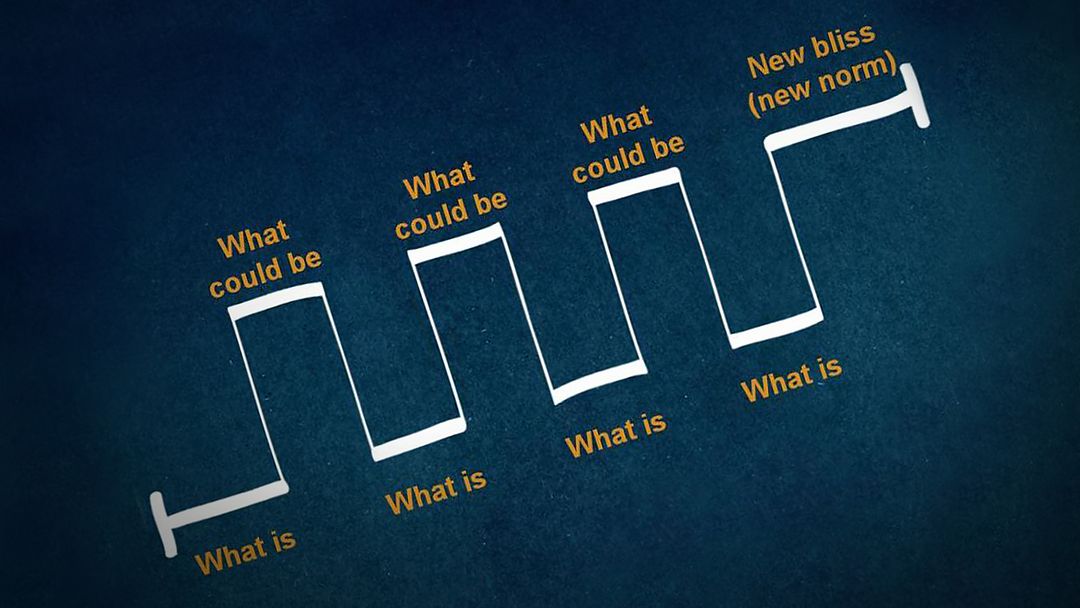 The secret structure of great talks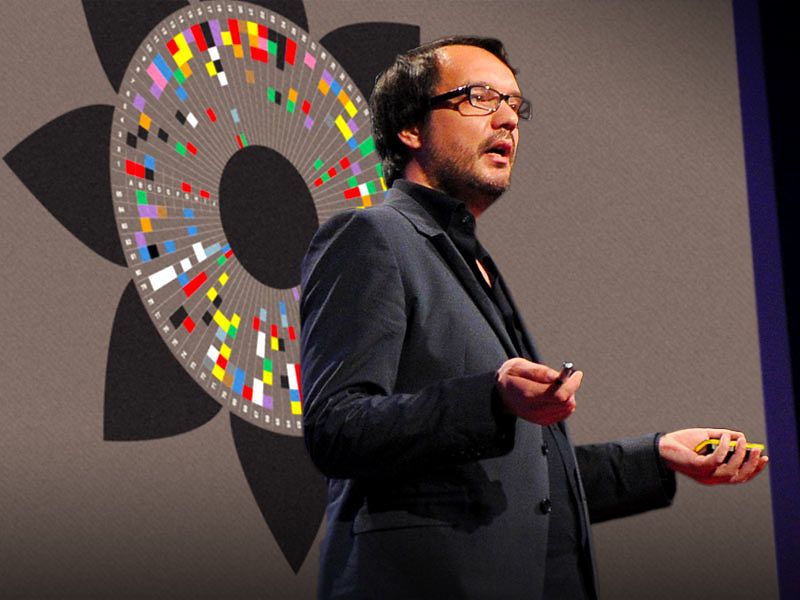 The beauty of data visualization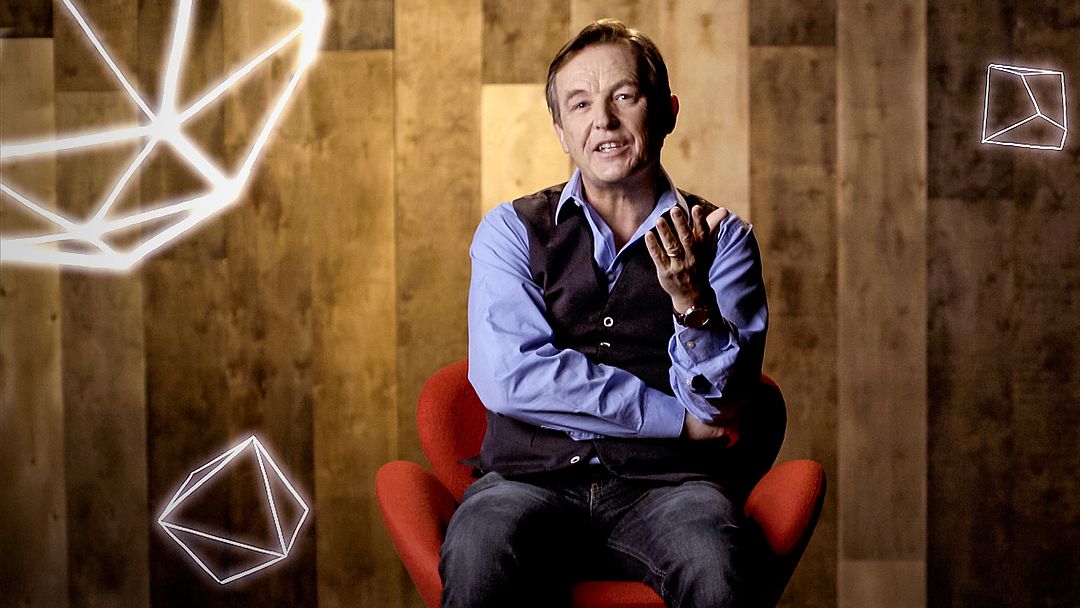 TED's secret to great public speaking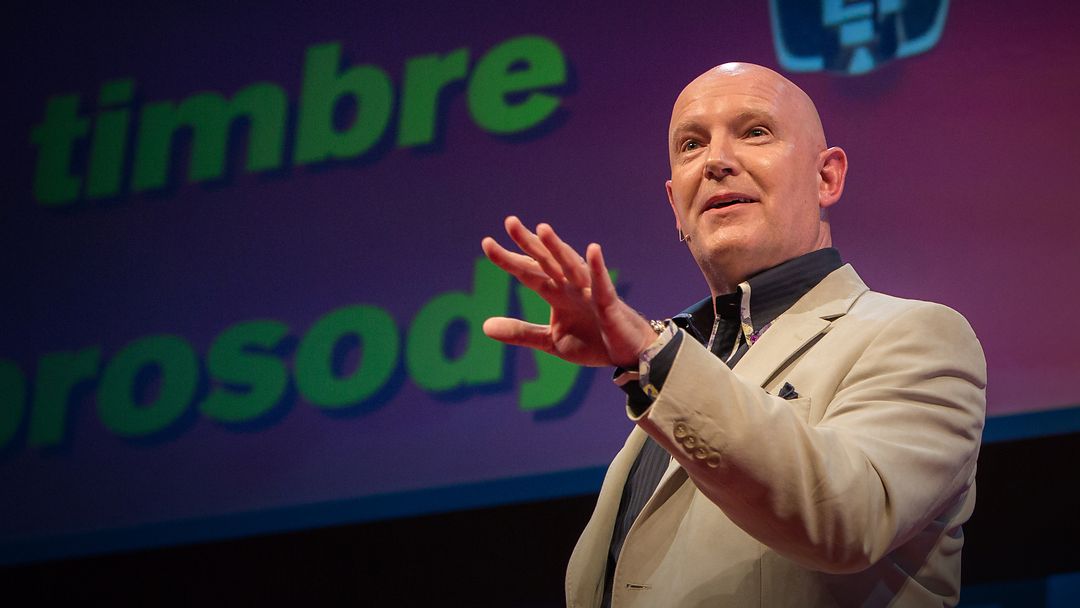 How to speak so that people want to listen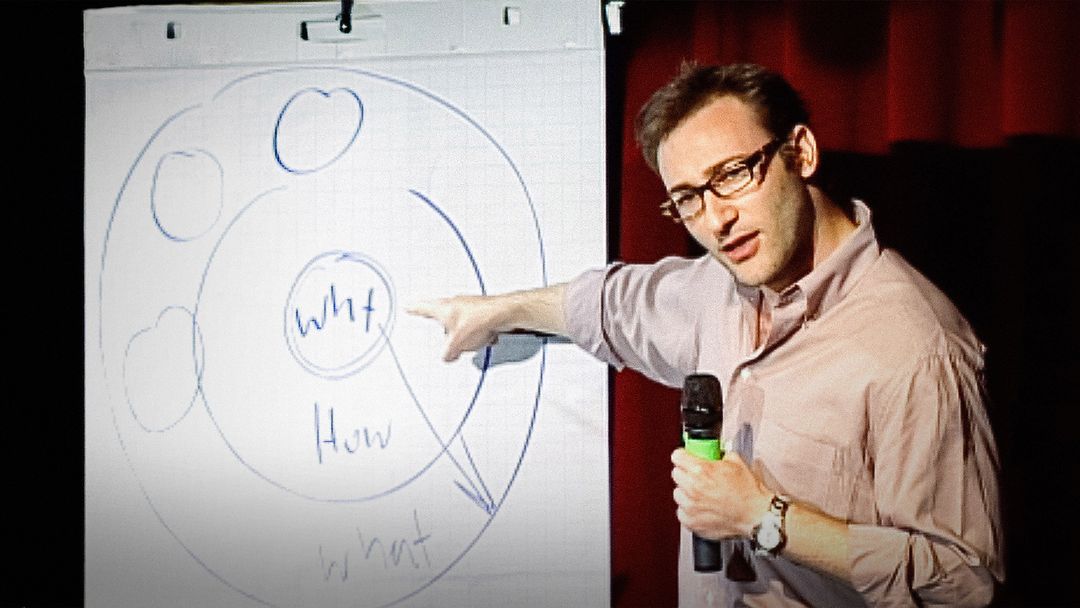 How great leaders inspire action
Mastering the Art of the Five-Minute Presentation
Small Business
Online Business
Home Business
Entrepreneurship
Operations & Success
Darrell Zahorsky is an expert in search engine optimization (SEO) and marketing.
The five-minute presentation, from an audience perspective, is more engaging and less boring than a typical 60-minute talk. But the five-minute presentation is the most challenging of all presentations to create and deliver. How much can and should you cram into those five minutes? What can you do to maximize the time and get the most important information across to the audience?
Creating a compelling, focused speech with a single message is the ultimate goal of the five-minute presentation. Whether you are crafting this short yet powerful presentation for a venture capital pitch, selling a product, or educating an audience—the creation process is the first vital step. But is five minutes enough time?
What Can Be Accomplished in Five Minutes?
You can accomplish much in five minutes. Napolean is rumored to have said about the Austrians at the Battle of Wagram that they did not know the value of five minutes. Whether he said this or not, the Austrian artillery was supposedly late to arrive, possibly giving him a five minute maneuvering opportunity.
Allegedly, it took Lincoln less than five minutes to deliver his immortal Gettysburg Address.
And, in less than five minutes William Jennings Bryan purportedly electrified a great political convention with a single expression that gave him the nomination for the presidency of the United States.
Five Ways to Create a Successful Five-Minute Presentation
While there may be more to consider when creating a five-minute presentation, these five practices can make for a memorable method of engaging your audience.
Research. Although your material is limited for your five-minute presentation, you will still need to do enough research to understand your topic and extract the most important concepts.
Chose one important concept.  One idea, concept, or point will be more than enough to make an impression and win an audience over. It must be the single most important point you have to make for the subject you are addressing.
Practice.  Rehearsal is critical for such a short presentation. You have no time to pause or collect your thoughts. To engage your listeners, you will need to be smooth, steady and factual. If you stumble through your presentation you will not have any credibility. While you are rehearsing, don't simply go over the material. Practice your tone, inflections, and body language in front of the mirror. Record yourself and see how you sound.
Introduce the point with flair, immediately. During a five-minute presentation, you have little time to build a case or draw your audience in. Lead with a compelling or controversial position. Grab their interest from the first sentence, and don't let go.
Tell a story. A memorable presentation tells a memorable story. You should forgo all the statistics and numbers unless it is relevant to the point you are making. Keep the statistics portion as short as possible, and move on to the WIIFM (What's In It For Me) portion—how the audience will benefit from your information.
As you consider your presentation subject, don't forget to consider your audience's demographics. If your language and topic are not at a level your average audience member can understand or relate to, you'll lose them within the first minute.
Edited by Alyssa Gregory.
7 Secrets to a Knockout Business Presentation
The 4 Cardinal Rules of Terrific PowerPoint Presentations
13 Tips for Delivering a Memorable Presentation
7 Tips to Help You Overcome Your Fear of Public Speaking
Ways to Make Your Employee Benefit Presentations Fun
How to Create a Powerful Sales Presentation
How To Give a Successful Presentation During an Interview
How to Give a Great Speech With Practice
The Best Ways to Improve Your Sales Presentations
How to Write Talking Points
Build Your Home Business With Public Speaking
How to Write a Fact Sheet
How to Write and Format a Letter to the Editor
Performing a Monologue for Drama Class
Red Mittens, Hooks, and Other Ways to Make Contest Entries Spectacular
How to Use YouTube to Market Your Business
By clicking "Accept All Cookies", you agree to the storing of cookies on your device to enhance site navigation, analyze site usage, and assist in our marketing efforts.
Presentation Skills Training - Online Public Speaking Courses | Rule the Room Today!
Rule the Room is here to help improve your presentation skills. Jason Teteak's custom training courses are perfect to improve your public speaking skills today!
The Power of the 5 Minute Presentation!
January 24, 2023 Jason Teteak
If you have any kind of fear surrounding public speaking, we've found they get even worse when you only have FIVE or less minutes up there to speak.
If you're like me, you can end up with a real physiological reaction to public speaking that actually causes you to sweat, shake, talk too fast, forget what you're going to say, or even not be able to speak at all. That too may get even worse when you only have FIVE or less minutes up there to speak.
I've got some reassuring news for you…
You really are in good company.
40% of all people in the United States report that their #1 fear is public speaking . Forty Percent! That's even higher than fear of snakes! If you're in that 40%, these are the first steps to strengthen your presentation skills, learn to really connect with your audience in 5 minutes or less, before another one of these 5 minute presentations causes one more wasted moment of panic stricken frenzy.
The first thing you should know is that it's OK to be nervous.   You just can't SHOW it . Here's a 3-step plan for you to stop the sweaty palms, and rid yourself of your fear and anxiety once and for all:
Step 1: Remove the nervous habits that show your audience the fear you are secretly trying to hide.
Remember, it's not whether you ARE nervous or fearful…it's whether you SHOW it. The problem is that most presenters aren't even aware of the things they're doing that show it. ESPECIALLY in the first five minutes. (That's when you're the most nervous). To find out your nervous habits, you'll need a video recording of yourself to identify what you're doing. (Yes, a video recording…of the first five minutes.) Look for these signs:
Top Signs You're Nervous
Shifting your weight
Crossing and uncrossing your arms and (when seated) legs
Pacing back and forth
Rubbing your hands, arms, etc
Looking away from the audience
Covering or touching your face
Putting your hands in the T-Rex position, pockets, or behind back
Loosening your collar
Blinking excessively
Overusing your hands with constant hand movement
Laughing inappropriately
Widening eyes for no reason
Raising your eyebrows for no reason
Letting your mouth hand open
Step 2: Practice to Perfection
The primary need of your audience is to feel safe with you, and among their peers, so that's what you must deal with first…once they trust you, they will feel safe.  The best way to start is with a thoroughly rehearsed strong opening.
First you have to create irresistible content…
Then you have to practice it to perfection.
I suggest you run through your entire presentation at least three times in real time and in the exact circumstances of your presentation. For example, if you're not in the actual presentation room, practice in a room of similar size. If you'll be on stage, practice on a stage. If you are at all nervous, run through the opening portion.
Rule the Room Public Speaking Extra
Access your 'How to Give an Amazing Five-Minute Presentation' (to break down barriers).
Learn how to create irresistible content, practice to perfection and deliver a powerful presentation.
Click here to access this "Five" Video
Not a Rule the Room Public Speaking Member? Click here to join the RTRPS Community
Practice everything up to the reveal of the topics—at least six times. I am amazed so many people take such care with the content of their presentation and don't spend much time thinking about the first impression they make when they come onstage. Some presenters even start by fiddling with the mic.
The audience doesn't know if the person on stage is the presenter or the AV tech until the person says, "I guess I'd better turn the mic up. I have a very soft voice." But these openers, all of which I have actually heard, aren't any better:
Poor Openers
"Can everybody hear me?"
"I'll talk for about 45 minutes or so."
"I know your all very busy."
"I'm very glad to be here."
"I'm a graphic designer."
"All right, I just want to start with a little story…"
"Hey. So first and foremost, I really want to um, thank everybody."
"Probably the first thing I should tell you is…"
"You guys are awesome."
"Uh, all right, before I get started…"
"So I've been up here a few times today, although I have not properly introduced myself."
"All right, let's get started."
Such awkward comments are not compelling and don't make a presenter seem credible. The audience feels disappointed, its expectations are deflated. To connect with your audience, even before you say a word, you have to make an impressive physical impression. To do that, your first need to practice your presentation the right way. Prepare to take your game to the next level and even cue yourself without losing your audience. If you want to see me model and teach the exact steps to prepare your five minute presentation so well that you know the content "lights out" click here:
Five: Give an Amazing Five Minute Presentation
It's time for step 3…
Step 3: Deliver a Powerful Impression
If you tell me you have a panic attack the moment you stand in front of your audience, I'll bet I know what your problem is. And—though all these things matter—it's not because of how you're standing or that your voice is cracking or that you're talking too loud or too fast or that you're sweating.
It's not because of anything you are doing. It's what you are not doing…
You haven't kept your focus.
You've forgotten that the presentation isn't about you; it's about your audience.
When you're meeting the audience members for the first time, when you're making that first impression, how YOU'RE feeling and what you're doing doesn't matter as much as how THEY'RE doing and how they're feeling. You should be concentrating on their feelings and their needs. When you do, your audience will SEE YOU as less nervous. And THAT results in less fear for you.
About Jason Teteak
International Public Speaking Coach, TEDx Speaker and Best Selling author Jason Teteak has taught more than one million people how to flawlessly command attention and connect with audiences in their unique style. He's won praise and a wide following for his original methods, his engaging style, and his knack for transferring communications skills via practical, simple, universal and immediately actionable techniques.
Or as he puts it "No theoretical fluff". Teteak has flipped the model and changed the approach to great Public Speaking for even the most seasoned veterans. Connect with Jason on Twitter
View all posts by Jason Teteak
ALERT | Awareness and Localization of Explosive-Related Threats
Center Team
Current ALERT Industrial Partners & Government Collaborators
Research to Reality
ADSA Workshops
CBP-ADEPT Workshops
SPARC Webinars
Strategic Studies
Trace Explosives Sampling for Security Applications
ALERT Datasets
Explosives Database
R1-A2 [inactive]
R1-C1 [inactive]
R1-D1 [inactive]
R2-A1 [inactive]
R2-A2 [inactive]
R2-B2 [inactive]
R2-C1[inactive]
R2-C3 [inactive]
R2-D1 [merged w/R2-A3]
R2-D2 [inactive]
R3-A1 [merged w/R3-A3]
R3-B2 [merged w/R3-B1]
R3-D [inactive]
R3-D1 [inactive]
R4-A2 [inactive]
R4-B3 [inactive]
R4-B4 [inactive]
R4-C2 [inactive]
R4-C3 [inactive]
Benefits of Collaboration
Partnering with ALERT
Innovation Fast Track
Students of ALERT
Student Central
Pre-College Programs
High Tech Tools & Toys Lab
ALERT and Gordon-CenSSIS Scholars
Research Experiences for Undergraduates
The Gordon Institute of Engineering Leadership
Explosives Courses for First Responders
Safety Program
ALERT Newsletter
Give a 5-Minute Presentation
How to give a five-minute technical presentation.
Presented by: Carey Rappaport, Professor, Electrical & Computer Engineering & Associate Director Gordon-CenSSIS, Northeastern University
When creating a five minute presentation, plan to present a slide per minute. The five slides, in order, include a Title/Author/Affiliation slide, an Outline slide, a Problem Description/Motivation slide, a Proposed Approach/Alternative slide, and a Summary/Conclusion slide.
The title slide names your presentation. Post the title at the top of the slide, followed by your name and the affiliation of the presentation. Next, compose your outline slide.
The outline slide should include, in a numbered list, the titles of each five slides respective to your specific presentation.
The problem or description slide is where the core content of the presentation starts. Your goal is the effective transfer of information in a limited amount of time, five minutes.
Make sure the audience is guided. Each slide should contain a title and clearly define text by using bullets. The audience must be entertained. Utilize dark backgrounds to make text easier to read (be mindful that if printing a presentation, this will use larger quantities of ink). The font should be as big as possible, utilizing the entire space allowed by each slide, given the content. Make sure to avoid using too many colors, poor contrasts, and bad fonts. Abbreviate when possible to allow space for more content, but be sure to define abbreviations when presenting. Animation is effective when slides are long to keep audience engaged or present additional content. Try using pictures instead of words to get your point across.
The proposed approach/alternatives slide is intended for technical talk. Explain why the problem is important, difficult, interesting and worth doing. In doing so, mention your previous approaches with the advantages and difficulties you encountered. Then, present your best solution plan and provide a testing metric to evaluate. Be sure to include alternatives in case the main plan fails. Also discuss the supplemental materials such as the schedule, budget, personnel, and contractual issues. To convey your problem effectively, defer specific details for a longer presentation and minimize your use of equations.
The summary slide identifies the solution and ends your presentation. Repeat and reinforce your main points clearly and succinctly. Stress your contributions using the slide orientation and pictorial display if possible. Suggest action items, making these slides available and easily accessible for students to give talks.
And finally, keep it within the five minute time limit.
Further reading: Mastering the Art of the Five Minute Presentation From Darrell Zahorsky, former About.com Guide
ALERT Program
Awards and Achievements
DHS COE News
Job Opportunity
Research Opportunity
Transitioning Technology
News Archive

5-minute speech topics: Everything You Need to Know (With Examples)
Hrideep barot.
Presentation , Public Speaking , Speech Topics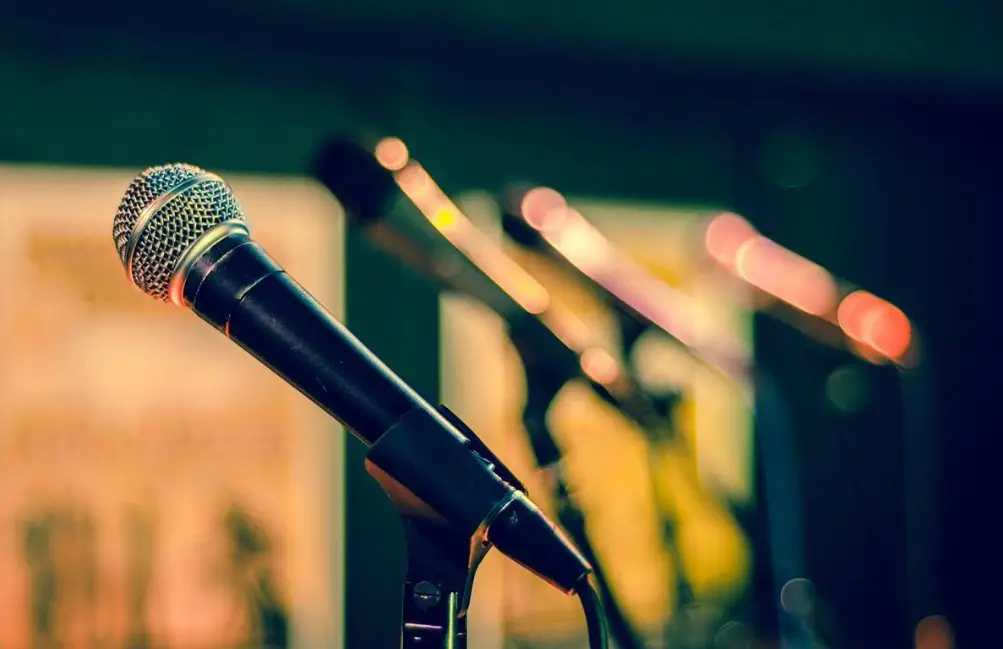 Coming up with 5-minute speech topics is a more tedious task than researching, framing, and delivering your speech altogether.
It is a general rule that having a fantastically written and presented speech adds less value when the speech topic isn't interesting and effective enough.
In 5-minute speeches, your topic becomes more crucial as the length of your speech increases compared to any 1–2-minute speeches which are very brief.
How long are 5-minute speeches?
When we talk about how long 5 minutes speeches should be, we are essentially answering the question,
How many words are there in a 5-minute speech?
With an average individual speaking about 130-150 words per minute, 5-minute speeches are usually 650-750 words long .
But to gauge the exact number of words you should speak for your 5-minute speeches, try to understand your pace of speaking. Your pace of speaking is the number of words you can talk in a minute. And then frame the speech accordingly.
How many slides are there in a 5-minute speech?
As a general rule, adding 5-6 slides for your 5-minute presentations is ideal . However, there are compulsions which means you can add as many slides as you wish as long as you are able to present your topic effectively.
What do 5-minute speech topics look like?
Before coming up with a 5-minute speech topic for your speech, you must understand what the topic should look like so as to grab everyone's attention and instill enough curiosity in them.
Keep your title short. Very lengthy titles are challenging to recall and can be very boring for the audience members. Keeping the title of your article within the limit of 50 characters is usually a good idea.
2. Informative
After reading the above point, you might be tempted to cut down words and that is okay but try to make sure that it doesn't steal the very essence of the speech. The title should give a brief idea to your audience so that they know what they can expect to gain from your speech.
3. Relevant
Make sure that your topic is relevant to the occasion and preferences of your audience.
How to go about selecting a 5-minute speech topic?
There are 2 ways to find a topic for your 5-minute speech:
Research and elimination : When you try to come up with a topic yourself by conducting research about your audience, your own interests, and knowledge areas and then narrow it down to a specific topic, it is the process of research and elimination.
Picking a topic from the internet : A very convenient way to choose 5-minute speech topics is to find one on the internet!
Research and Elimination
To find a perfect 5-minute speech topic for yourself, you will have to take into consideration a couple of things while researching. Here is a list of things to consider before selecting a 5-minute speech:
1. Audience
Before selecting a topic for your 5-minute speech, ask yourself "who is my audience?"
The idea is to understand what the majority of your audience would comprise. Are you giving a speech to college students? Or working professionals? Which gender makes the majority of your audience? What ethnicity do they come from?
Answering all these questions will give you an idea of what your audience would likely prefer to hear.
For example, if you have to give a speech on future financial planning, you can focus on retirement planning in case your audience is made up of mid to senior-level working professionals. Or you can focus on the trending investment options like cryptocurrencies and small cases if your audience comprises a young crowd.
2. Occasion
Understand the occasion for which you will be giving the speech. Is it a wedding toast or for a product launch? In both cases, your language, humor, and the same content of your speech would be very different.
A speech for a wedding toast for example would sound more like,
"To all those who know Nisha, I am her best friend. We have been friends since the 2nd grade and have been inseparable since. On this wonderful day, if I am happy to see her as a beautiful bride, I am equally saddened to see her leave all of us behind. But as she always says, She will just be a call away"
On the other hand, a speech for a product launch would look like this,
"Hello and good evening, everybody. We are excited and elated to have you here with us today to experience the magnificence of a new powerful gadget that would be the future of hair drying: Stylion "
3. Interests
No matter how good a speaker may be, if he or she isn't passionate about a topic, it will be visible to their audience. This is where the interests of the speaker come into the picture.
Having an immense interest in the topic you would like to speak on is important because it helps you reach the audience and makes the entire process of researching, formatting, and delivering the speech very enjoyable for you!
4. Knowledge
You could be very interested in astrology but if you have no idea how these planetary movements affect individuals' lives, then giving an effective speech could be challenging.
Besides interest, you also need to have enough knowledge about the topic that you'll be speaking on so that you have some credible content to deliver passionately to your audience.
The last and the most important factor to take into consideration is the purpose for which you are giving the speech.
Are you trying to educate your audience or sell a product or give them a different perspective on a topic?
Whatever your purpose is, it needs to be taken into consideration so that you can narrow down your topics and select one that perfectly fits your requirements.
Some purposes of 5-minute speeches could be:
Informative speeches are where the speaker tries to inform his audience about the topic. It doesn't focus on tweaking the audience's perception in any way. Rather the idea is to share with the audience some facts and statistical figures or events in history with as detailed speech as possible.
An example of an informative speech would be a speech on the Indian freedom struggle.
To Persuade
Persuasion is an act of asking others to behave a certain way or do a certain thing. Oftentimes, politicians and salespersons are famous for using persuasion techniques like rhetoric and metaphors to persuade the crowd to do something.
To celebrate
Wedding toasts are the best example of celebratory speeches. The purpose of these speeches is to s hare an emotional or fun memory or tell stories to the audience in an attempt to enjoy and celebrate the event.
How can I talk for 5 minutes straight?
5 minutes is actually a very convenient time to give an effective speech. However, it can seem very daunting to talk for 5 minutes straight if you are trying to memorize your speech by heart.
So the first thing to effectively talk for 5 minutes straight is to avoid memorizing it by heart. You can use various interactive methods like storytelling , using props, or dividing your speech into points to make it easier for you to give your speech for such an extended time.
Create a well-defined outline for your speech and practice it a couple of times in order to make the task of giving 5-minute speeches a little easier for yourself!
All this discussion would suggest that 5-minute speeches are tricky but is that really the case?
Is a 5-minute speech hard?
While from the audience's perspective, 5-minute speeches are nothing but a blessing; for you as a speaker, 5-minute speeches could actually be a little too less or too much. Thus making it a tad bit difficult to give effective and engaging 5-minute speeches.
If for instance, you are to present your research proposal, then 5 minutes would not do justice to years of your dedicated efforts. While on the other hand, if you are giving a speech on some generic topic like climate change then even 2 minutes would be sufficient to get your point across.
So whether 5-minute speeches are hard or not would depend completely on how you perceive them.
If you do feel that they are difficult then remember the old saying "Practice makes the man perfect!"
5-minute speech outline
Once you come up with a topic for your speech, the next step is to look at its outline. The outline of any speech refers to the way in which you plan on structuring it.
Usually, 5-minute speeches are structured in the format given below:
1. Opening the speech
For a 5-minute speech, you can spend about a minute introducing yourself and the topic you will be speaking about.
Make sure to give the audience a glimpse of what you'll be talking about so that they get a clear idea of what to expect from your speech.
It is also recommended to start with a very effective and attractive opening line so as to grab the audience's attention quickly.
A few ways you can open your speech are:
Proactive Statements : Provocative statements are the ones where you try to break the audience's long-held views and later provide an alternative through your speech.
An example of this is
I want to discuss with you this afternoon why you are going to fail to have a good career Larry Smith
Imagination : Imagination is a great tool to give your audience a chance to relate to you.
You can begin your speech with the word "imagine" and then proceed to narrate an incident that is relevant to your speech. An example of this is given below.
Imagine a big explosion as you climb through 3000 feet. Imagine a plane full of smoke. Imagine an engine going clack, clack, clack. Rick Elias
Check out the video below to get a more detailed idea about the opening lines.
2. Main body
The main body of any speech is where the main essence of your speech lies. You can structure this segment in 2 ways:
a. Pointer format
In the pointer format, the idea is to divide the main content into smaller parts or points. This helps in allocating specific time to each topic. It also helps in easy recall for the audience members.
b. Flow format
A flow format is one wherein two ideas are not separated by points. Rather there is a flow maintained throughout the speech.
3. Conclusion
It is necessary to summarise your speech in the last one minute. This is also the time wherein you will have to restate your takeaway.
Ending any speech on a high note is always recommended. You can do that by quoting a famous personality or calling for action from the audience members.
Check out the short video below to understand more about closing lines in a speech.
Examples of 5-minute speeches
1. the danger of silence.
Clint Smith has done a great job with his 5-minute TED speech wherein he begins by quoting Martin Luther King Jr . He further establishes credibility when he states that he is a teacher and how the quote inspires him to challenge his students to embrace silence in their life.
He speaks as if it were spoken word poetry , emphasizing events that happened in his life and how they changed him to perceive silence in a different light.
2. 3 Things I learned while My Plane Crashed
Ric Elias has used the most effective technique to get the audience to relate to you, the technique of imagination . He begins his speech by asking the audience members to imagine being a part of a plane crash and to feel all the things that he felt when he experienced a similar incident.
There is the use of good humor as well in his speech, taking a dig at how he didn't have to ask the flight attendant for anything as they clearly knew they were all about to die. He further jokes about his daughter when he says,
About a month later, I was at a performance by my daughter. First grader, not much of an artistic talent…Yet!
Lastly, He very effectively divides the main content of the speech into 3 points or things that he learned from his experience.
3. Being an Introvert is a Good Thing
Crystal Robello has given this amazing 5-minute speech on How being an Introvert is a good thing.
The speech is worth taking a look into as her speech provides a great argument in favor of introverts and tries to break the long-held view against them by society. She shares her own story adding a personal touch to her speech.
Further, she makes use of rhetorical questions which are questions that do not necessarily require an answer from the audience. Check out the rhetorical questions she uses below:
..and I have opinions. I just didn't want to share them, but is there anything wrong with that?
(mentions famous introverts) Do you think being an introvert has stopped them from achieving their goals or being happy?
Lastly, she ends her speech on a very powerful note by quoting a line from the book Quite and saying,
So the next time you see that quiet kid in the back of the class who doesn't participate very much, I want you to think "I wonder what wonderful things they are going to come up with next?"
5-minute speech topics
In case you don't have enough time to go through the entire topic selection process, the second-best option is to select a topic that is available on the internet.
Don't worry, you don't have to do another google search.
We have curated a list of 5-minute speech topics so that you can take a look at it and select a topic that suits you!
General 5-minute speech topics
Climate Change
Domestic Violence
Environment
Importance of Cleanliness
Women's Day Speech
Teachers' Day Speech
5-minute speech topics depending on the type of the speech
The purpose of your speech defines the type of your speech. A few broad speech types are
Informative speech
Demonstrative Speech
Persuasive speech
Informative Speech Topics
Informative speeches focus on educating or introducing the audience to new concepts or ideas. thus, it provides information about a topic to the audience and doesn't try to make them believe in a particular viewpoint or opinion., 5-minute informative speech topics:.
The reality of adoption in India
Technological developments in organ transplantation
The freedom struggle of any country
History of body art
Women warriors who made a difference
The Indian freedom struggles
Story of the greens
Side effects of Anti-depressants
The rise of Adderall uses among college students
Impact of diet on Mental health
Impact of sleep deprivation on productivity
The great resignation
The reality of beauty pageants
All about sustainable traveling
The efficiency of ayurvedic medicine
Western influence on traditional yoga
Impact of music on mood
Why does playing musical instruments keep you healthy?
Evolution of the electric guitar
COVID restrictions around the world
Demonstrative Speech Topics
The only difference between an informative speech and a demonstrative speech is the use of visuals.
In a demonstrative speech, the speaker tries you help you understand a new topic or information by demonstrating a few fundamentals of the topic to you.
For example, a salesperson trying to pitch his product through his speech would make use of the product to show his audience how that product can make their lives easy.
A few verbs or phrases that you can use in your demonstrative 5-minute speech topics are:
Examples of Demonstrative 5-minute speech topics
How to ace a test in 5 days
How to make mac n cheese
How to Organize a party
How to prevent a financial loss
How to stop procrastinating
How to learn a new language in 30 days
How to start a successful business from home
How to use chopsticks
How to wear a scarf in 5 ways
10 steps to writing a blog
20 ways to add protein to your diet
4 ways to motivate yourself every morning
5 ways to calm your anxiety
Top 3 ways to deal with stress
5 ways colors can elevate your mood
3 tips for studying abroad
5 ways to know if someone is lying to you
Top 3 tips to take care of your white shoes
10 reasons why people prefer online shopping
How to revive a dead plant?
Persuasive Speech Topics
Persuasive speeches are the ones wherein the speaker aims to persuade the audience to do something or act in a certain way. as discussed, it is a very common speech type used by salespeople and politicians., examples of 5 -minute persuasive speech topics.
How advertisements trick you
Why money can't buy happiness
21: the only legal age to get married
Being vegan and sustainable
Why wearing sustainable clothes should be a norm
Fast fashion: A compromise on the quality of clothes
Why reality TV shows need to stop
Impact of online classes on poor grades
Why investing early is necessary
Dogs over cats
Private colleges are not fair
Why do schools need to start late
Cults need to be banned
Global warming is not real
We can save our planet
Endangered species need to be saved
Rainwater harvesting should be mandatory in all houses
Why xenotransplantation is unethical
Depression is overrated
Legalizing prostitution
5-minute speech topics for college students
Implications of online dating
Are movie reviews an accurate indicator of the movie?
Teen depression and suicides
Should uniforms be compulsory?
Academic stress
Moving abroad for education
Dangers of substance abuse
5 tips for finding the perfect major
Can poverty be eradicated?
How can world hunger be curbed?
Are electronic vehicles a solution to the pollution problem?
Legalizing same-sex marriages
Brain drain
Impact of meat production on the environment
Importance of communication
Offers and Benefits of being a college student
Cashless economy
Need for gun control
Is school really a safe place?
The dangers of Artificial Intelligence
Motivational 5-minute speech ideas
Not giving up: A guide for anyone with depression
How I overcame my anxiety
You are more than your thoughts
3 Reasons why you need to stop comparing yourself to others
4 techniques to beat procrastination
Being a great leader is more than the position
Importance of positive thinking
Breaking societal stereotypes
More than my skin color
Embracing everybody
Failure: A way to learn and grow
Time management and self-growth
Self-development: a key to self-growth
Consistency over motivation
The joy of being in nature
General 5-minute presentation ideas
The future of communication
Population problem
Climate Crisis
The melting glaciers
Pollution and its solution
Changes required in the education system
Discrimination and hate crimes
The rise in migration and poor housing facilities in urban areas
Advantages of Artificial intelligence
Everything you need to know about the metaverse
5-minute presentation topics for a job interview
The future is cashless
Data is the new oil
Dangers of data privacy
women empowerment
Gender equality
Importance of communication skills
The education system in India
My biggest accomplishment
My role model
5-minute funny presentation ideas
How to memorize notes for exams without studying
How to pretend to be interested in the conversation?
If your boss was honest with you
Tips to handle a bridezilla
How to prepare a presentation you forgot about?
Way to steal your boyfriend's sweatshirts
4 tips to be the center of attention
How to Get a Toddler to stop talking in 383 Easy Steps?
How to Live in Your Mom's Basement?
Ways to ruin a date
The perfect way to lie
When is it okay to give up?
5 things That Are Better Than Doing the Dishes
Where to find your missing sock?
How do you win in life?
Why being a millionaire is overrated?
How to bathe a dog?
How to order at the subway?
How to ask for directions?
Top pick-up lines ever used in history
Level up your public speaking in 15 minutes!
Get the exclusive Masterclass video delivered to your inbox to see immediate speaking results.
The Masterclass video is on its way to your inbox.
Finding the right 5-minute speech topic can be a task, but ensuring the audience's preferences, your own interests, and knowledge areas can help in narrowing down the range of topics to a large extent.
If you do not have enough time to research and narrow down on one topic, you can pick out one topic from a plethora of topics available online.
Enroll in our transformative 1:1 Coaching Program
Schedule a call with our expert communication coach to know if this program would be the right fit for you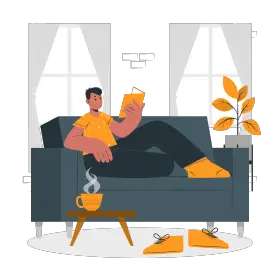 12 Acting Lessons To Make Public Speaking More Enjoyable
Microphone Tips to Not Miss Out on the Next Time You Are on a Stage
10 Ways To Find A Paid Public Speaking Gig Today!
Get our latest tips and tricks in your inbox always
Copyright © 2023 Frantically Speaking All rights reserved
Kindly drop your contact details so that we can arrange call back
Select Country Afghanistan Albania Algeria AmericanSamoa Andorra Angola Anguilla Antigua and Barbuda Argentina Armenia Aruba Australia Austria Azerbaijan Bahamas Bahrain Bangladesh Barbados Belarus Belgium Belize Benin Bermuda Bhutan Bosnia and Herzegovina Botswana Brazil British Indian Ocean Territory Bulgaria Burkina Faso Burundi Cambodia Cameroon Canada Cape Verde Cayman Islands Central African Republic Chad Chile China Christmas Island Colombia Comoros Congo Cook Islands Costa Rica Croatia Cuba Cyprus Czech Republic Denmark Djibouti Dominica Dominican Republic Ecuador Egypt El Salvador Equatorial Guinea Eritrea Estonia Ethiopia Faroe Islands Fiji Finland France French Guiana French Polynesia Gabon Gambia Georgia Germany Ghana Gibraltar Greece Greenland Grenada Guadeloupe Guam Guatemala Guinea Guinea-Bissau Guyana Haiti Honduras Hungary Iceland India Indonesia Iraq Ireland Israel Italy Jamaica Japan Jordan Kazakhstan Kenya Kiribati Kuwait Kyrgyzstan Latvia Lebanon Lesotho Liberia Liechtenstein Lithuania Luxembourg Madagascar Malawi Malaysia Maldives Mali Malta Marshall Islands Martinique Mauritania Mauritius Mayotte Mexico Monaco Mongolia Montenegro Montserrat Morocco Myanmar Namibia Nauru Nepal Netherlands Netherlands Antilles New Caledonia New Zealand Nicaragua Niger Nigeria Niue Norfolk Island Northern Mariana Islands Norway Oman Pakistan Palau Panama Papua New Guinea Paraguay Peru Philippines Poland Portugal Puerto Rico Qatar Romania Rwanda Samoa San Marino Saudi Arabia Senegal Serbia Seychelles Sierra Leone Singapore Slovakia Slovenia Solomon Islands South Africa South Georgia and the South Sandwich Islands Spain Sri Lanka Sudan Suriname Swaziland Sweden Switzerland Tajikistan Thailand Togo Tokelau Tonga Trinidad and Tobago Tunisia Turkey Turkmenistan Turks and Caicos Islands Tuvalu Uganda Ukraine United Arab Emirates United Kingdom United States Uruguay Uzbekistan Vanuatu Wallis and Futuna Yemen Zambia Zimbabwe land Islands Antarctica Bolivia, Plurinational State of Brunei Darussalam Cocos (Keeling) Islands Congo, The Democratic Republic of the Cote d'Ivoire Falkland Islands (Malvinas) Guernsey Holy See (Vatican City State) Hong Kong Iran, Islamic Republic of Isle of Man Jersey Korea, Democratic People's Republic of Korea, Republic of Lao People's Democratic Republic Libyan Arab Jamahiriya Macao Macedonia, The Former Yugoslav Republic of Micronesia, Federated States of Moldova, Republic of Mozambique Palestinian Territory, Occupied Pitcairn Réunion Russia Saint Barthélemy Saint Helena, Ascension and Tristan Da Cunha Saint Kitts and Nevis Saint Lucia Saint Martin Saint Pierre and Miquelon Saint Vincent and the Grenadines Sao Tome and Principe Somalia Svalbard and Jan Mayen Syrian Arab Republic Taiwan, Province of China Tanzania, United Republic of Timor-Leste Venezuela, Bolivarian Republic of Viet Nam Virgin Islands, British Virgin Islands, U.S.
Scott Berkun
How to present well without slides.
If you were having an important conversation with a friend at a restaurant, would you pull out a projector and put your slides on the wall? They'd think you were crazy as would the people at other tables. Rather that look into your eyes or give full attention to your words, your friend would have their minds divided between you and the images you were showing simultaneously.
Which raises the question: why use presentation slides at all? Most important conversations you will have in your lifetime happen without slides. And ask anyone who works in media: if the power went out and they could only show your slides or broadcast your voice, they'd go with your voice. Your voice, what you say and how you say it, is the most important thing. If you listen to This American Life or The Moth , it's clear how powerful a speaker can be with their voice alone.
Look at any list of the best speeches of all time  and you won't find a single use of slides or other props. Of course slides and presentation software hadn't been invented then so it's unfair to make a direct comparison (For fun  see The Gettysburg Address as a bad Powerpoint deck ). Yet the question is easy to ask: would these speeches have been better if they were narrated over slides?
In many cases, no. You'd have to listen carefully to figure out when ideas would be better presented visually rather than with words alone, which is the secret for thinking about your own presentations: when do you truly need a visual image to express an idea? And when would it be better simply letting your voices tell the story?
Speaking without slides seems more challenging because:
You feel naked without the familiar crutch of slides behind you
It may require a different way to prepare
It demands more thinking and refinement of your ideas
Speaking without slides is often better because:
Audiences grant you more attention and authority over the room
You have no fear of slide or A/V malfunctions
You can never become a slave to your slides
It forces you to clarify and improve your ideas, making you a better speaker
But slides do have some advantages, including:
Some concepts are best expressed visually
They can serve as a handout (but true handouts work better than slideuments )
When is it best to speak without slides?
If I'm asked to speak for 20 minutes or less I often go without slides. More than 20 minutes and the dynamics of attention are more complex and I typically use slides, though less than many speakers do. I give the same advice to others: the shorter the talk, the simpler your presentation should be.
How to prepare a slide-free presentation
In Chapter 5 of Confessions of a Public Speaker ("Do Not Eat The Microphone") I provide a simple, well-tested method for preparing talks of any kind.  In short it looks like this:
Take a strong position in the title
Think carefully about your specific audience (why are they here? what do they already know?)
Make your 4 or 5 major points concisely (from a draft outline of 10 or 12 points)
Practice making your points without a single slide.
Revise #3 and repeat #4 until done.
This approach works with or without slides, but in all cases it forces you to develop your ideas into a solid outline and practice delivering it before you'd even consider making a slide . If you want to go entirely without slides, you're already prepared for that. And if you decide as you revise that you need slides to best make your points, then add them, but only after you've proven their necessity by trying to present without them.
If you want your ideas to take center stage, the slides should come late in the process so that they are used only to support what you're saying, rather than the other way around. Even if you are a visual thinker and need something to look at to develop your ideas, develop your ideas and rehearse assuming the slide deck is scaffolding you will remove . Don't fall into the trap of polishing your slides and tweaking fonts when you should be revising your thoughts and practicing how you're going to express them.
Given a choice between a great talk with lousy slides, and a lousy talk with great slides, what do you think most audiences would choose? Prepare accordingly.
What do you put on the screen if presenting at a slide-dominant event?
I simply put together a slide with my name, the title of the talk and the basic contact information I want to provide. There's an argument that only having a single slide does far more to make you accessible to an audience interested in your work as the way to contact you is visible the entire time you're speaking, instead of just at the end. Here are two examples from two different events: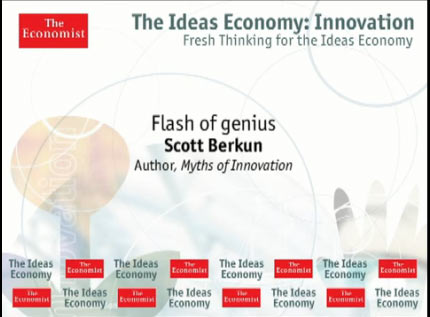 How do you get over the fear of forgetting something?
Many speakers use slides to mitigate fear. Slides used for this reason often come at the audience's expense. It's common to see speakers reading their own slides, or facing their slides as they present, clear signs they made their slides first, rather than constructing the presentation first and using slides to support their thoughts. Slides should be for the audience, not for you.
If you work hard to have clear points, and you practice it's unlikely you'll forget anything important. Even if you did forget something, only you will know. Since there are no slides, as the speaker only you know what you planned to say. You could skip an entire point or express it in a completely different way than you intended and no one will know but you.  Slides can lock you in and if you are a true expert on the subject you're speaking about you may find advantages in flexibility.
The notecard
When I speak without slides I usually have one small piece of paper listing my 5 main points. For my recent keynote at Warm Gun 2013 on The Dangers of Faith in Data , here's what I brought with me on stage: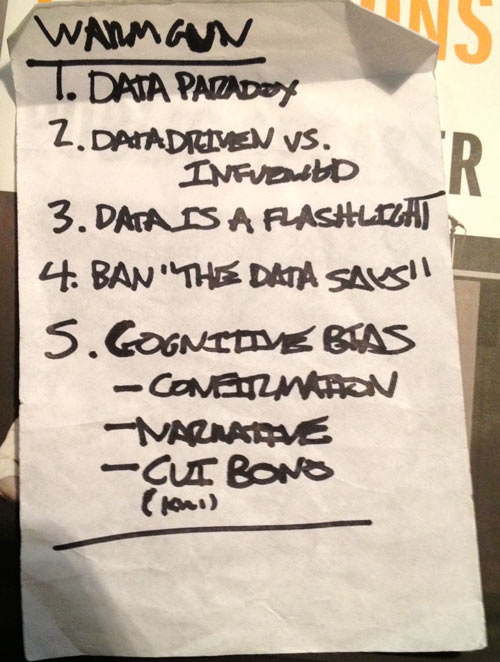 This notecard is short and simple. Since I've thought hard about this topic and have practiced the talk, all that I need the notecard to do is remind me of the next point, and the overall structure. I cheated on #5 as it has sub-bullets, but I simply found while practicing I couldn't recall all three, so I wrote them down. Churchill and some other famous speakers used similar lightweight systems for their speeches.
You can see the notecard on the conveniently transparent lectern: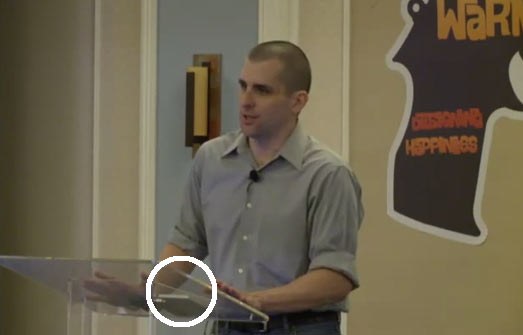 What about the handout problem?
If I prepare my talk as described above, it's easy to write up a blog post with the same structure.
Here's the blog post, titled The Dangers of Faith In Data , which I wrote in less than an hour while the ideas were still fresh in my mind.
Watch the actual talk based on the above
Now that you know how I prepared and practiced, you can watch the actual talk and judge for yourself. You'll see me look down at the notecard,  but it's typically while I'm silent and trying to let the audience digest what I just said, while I collect myself to lead into the next thought.
Free Checklist For Great Talks (with or without slides)
You can download a handy, comprehensive, printable checklist for giving great presentations here  (PDF) based on the bestseller  Confessions of a Public Speaker .
12 Responses to "How to present well without slides"
In the case of scientific seminar talks given to expert audiences, the slides are used to show actual data. So we have no choice but to use slides and make them the focus of the presentation. Although there is a special form of slideless presentation called a "chalk talk", which entails explaining scientific shit using only a chalkboard, and usually with intensive audience participation: ongoing chiming in with questions, comments, and criticisms. The idea is that a chalk talk reveals whether someone can think on their feet without the crutch of slides, and they are used as an interviewing tool.
I love this! I've been doing this for years successfully. Even won an award. I'm glad I'm not alone!
For longer talks (more than 15 minutes) I like to have LOTS of notes when I speak, mostly to keep from getting ahead of myself; I also like to have those notes large enough to read from 10 feet away, so I can move around. "Presenter mode" with the notes section just doesn't cut it, so I carry two laptops and write two sets of slides. One set is my speaking notes: very dense, lots of words, 100% inappropriate for showing to anyone but myself. The other set is what I show the audience: pictures, graphs, or just a few words to reinforce my point; often these slides will be repeated multiple times in a row so even though I'm clicking through them at a pretty fast clip, the audience sees a new slide only every 1-3 minutes.
The "secret" is to have exactly the same number of slides in each deck, and to have two receivers listening to a single "clicker." I get as many notes as I want, in nice big fonts with plenty of color; the audience gets a very different "show"; everyone is happy.
Thanks for sharing your method – I hadn't heard of anyone who makes two sets of slides before.
I've found that from speaking so often and experimenting that the less materials I depend on while I'm speaking, the more comfortable I am, not less. But everyone is different of course.
Yes, absolutely. Back when I was doing full-time technical training I practically knew the material by heart. These days, however, I give maybe five presentations a year, only two of which are usually the same talk. Some I've done before but often as long as a year ago (and by then I've usually updated the material), but the rest are new "this time" and will likely never be given again. Also, most of my "presentations" are actually half-day tutorials, which means about three hours worth of material; I simply can't remember that much unless I'm teaching it several times per month.
My formal presentations always include slides because I'm talking about a visual subject, but it is ALL visual: no text, and certainly no bullet points (my personal pet peeve). It's nice to know that I can give a presentation without them too, because any day I can literally be stopped in the hallway and told that there's a tour group coming through and I need to give a talk *now*. It took me a while to get to that place, but knowing your subject inside and out and having a crazy passion about it helps.
I have to give props to Toastmasters too. I used to have a deathly fear of public speaking, but that environment really helped. Plus, it was all talk, no slides!
Makes sense to me. There are certainly plenty of situations where slides are essential. An artist talking about their work is one of many.
[…] E început de an, deci probabil toți discutăm o strategie, un buget sau planuri pentru 2014. Ce facem când trebuie să prezentăm ceva fără ajutorul unui suport grafic? Scott Berkun, autorul Confesiunile unui vorbitor public ne oferă câteva sfaturi pentru prezentări memorabile. […]
[…] How To Present Well Without Slides […]
[…] Interesting post by Scott Berkun on not using a presentation tool. […]
[…] Secret: Presentation expert Scott Berkun writes out his 3-5 main points on an index card and keeps it in his back pocket when he speaks. […]
[…] How to present well without slides (by Scott Berkun) […]
Leave a Reply
Click here to cancel reply.
Ace the Presentation
How to Effectively Manage Time During a Presentation? Short and Long Ones!
Slides are one of the best ways to engage an audience and nail a presentation. Nowadays, people use the most efficient and practical skills to make the slides clear, easy to understand. However, most people struggle to plan and manage time in their presentations.
In this article, I will share the recommended number of slides depending on the topic and time available for the presentation. What rules to follow for a successful presentation, and many other aspects. You will also learn about time management, how to prepare a brief and clear presentation and other skills that help you start and finish your presentation on time and still memorably deliver the message. 
Please enable JavaScript
How Many Slides are Suitable for Finishing a Presentation on Time?
The general rule says 1 to 2 slides per minute. However, it is critical to note that the presentation's number of slides will vary according to the topic complexity, audience, available time, presentation structure and format, and goal. Good planning, rehearsal, and delivery skills are essential!
To be more specific, if you have too many slides in a presentation at the range of 3 to 15 minutes, you will end up confusing your audience or spending a significant part of your time explaining the slides. It does not mean you have to prepare a lot of information and squeeze it into few slides, and the best practice is to summarize your content to understand it easily.
From 25 minutes to 60 minutes, you can make a considerable number of slides. Some experts recommend 1 to 2 slides per minute, but as I said before, it will depend on the topic. Imagine that one of your slides contains graphs about some work you have been doing that can take more than 2 minutes, and it is important to explain it in detail to the audience.
It all starts with planning, researching, organizing all the collected data, prioritizing your key points, and making a structure. After this exercise, it will be easier to know how many slides you will have according to your given time.
To sum this up, there is no exact rule to set a number of slides for a given time frame, and it will vary according to the topic, your research, and your presentation skills. All you have to do is to balance the slides with your speech and time.
How many Slides for a 3-minute Presentation?
For a 3-minute presentation, the presenter should use four slides. Depending on how the slides are structured, 15 seconds to 2 minutes can be spent on each slide.
What really matters is not the amount of the slides but the quality. You can make three powerful slides and nail your presentation or make 5 with too much content and ending up having a boring presentation.
A good practice for a 3 minutes presentation is to keep it clean and straightforward. Keep in mind that slides are more engaging with visuals rather than texts. And on your speech, be as brief as possible, make a 15 to 20 seconds introduction, and do the same on the conclusion.
How many Slides for a 5-minute Presentation?
For a 5-minute presentation, five slides are enough. With good presenting skills, the result can be a killer presentation. In addition, the slides need to be simple and clean, with a structure that focuses on the key points.
Five minutes is enough time to deliver your message and engage your audience with content that is straight to the point. The only thing you need to do is keep in mind that every second of your time counts a lot for your presentation.
Another good practice to keep your audience engaged during the whole presentation is eye contact. Using this technique, and of course, making a powerful introduction, the audience won't take their eyes off you.
How many Slides for a 10-minute Presentation? 
The Rule of Thumb for a 10-minute presentation is having 10-12 slides. Presenters with good skills use up to 30 seconds per slide to keep it nice and engaging. This time frame is suitable for elaborately introducing the subject or topic, diving deep into it, and highlighting the key points.
According to your topic, you can even make eight slides considering the fact that slides are only the guide of your presentation. That is why it is essential to make an excellent structure to organize your content on the slides properly; this will help you to put aside unnecessary data and focus only on what is essential for the audience.
How many Slides for a 20-minute Presentation?
According to  Guy Kawasaki , a 20-minute presentation should have ten slides where each slide utilizes a 30 point font. Using this rule of 10/20/30, the speaker would spend up to 1 minute per slide, which gives time for even allowing 1 or 2 questions from the audience.
To structure a 20 minutes presentation using the rule of 10/20/30 from  Guy Kawasaki , you have to use the first slide to introduce your subject, case study, or others, and from the second slide, start diving deep until you get to the conclusion.
In some cases, each slide has a different theme, and you will need to approach them differently. Having different themes per slide will require you to summarize each slide's content in under a minute.
Although the Rule of Guy Kawasaki is suitable for a 20-minute presentation, you can set your own number of slides according to your subject and how much time you spend on a single slide as long as you deliver the message properly and engage your audience.
How many Slides for a 25-minute Presentation?
For a 25-minute presentation, the general rule is to use 20 to 30 slides. By spending up to two minutes per slide and focusing on the main subject, the speaker can keep the audience engaged for this period of time. 
Kawasaki believes that a human being can comprehend at least ten concepts in a meeting. In other words, you have to include in your topic or subject up to ten themes to be discussed. Any More than that can make your audience get confused or bored.
In this given time frame, you now have the opportunity to interact more with the audience, start with a quote, let them raise some clarification questions, and get more involved with them. 
How many Slides for a 30-minute Presentation?
Experts recommend 30 to 40 slides to make a memorable presentation. With 30 minutes, the presenter has more options compared to when the given time frame is short. Consider making the content as straightforward as possible. Also, make two paragraphs per slide at the most.
This technique will allow the audience to read all the information on the slide easily and quickly and move to the next one alongside you. If you add too much content on one slide, the audience will likely read something that you are not explaining yet or the opposite.
But you can make more than 40 slides and still have a memorable presentation in just 30 minutes, and I will explain to you how. Well, if you want your audience to understand clearly each content of your slide, make it one paragraph or one sentence, and use more visuals.
Using this method, you will spend 1-2 seconds per slide, and the audience will understand way better seeing the visual (which counts more than text). The explanation is gradual from the beginning to the end.
How many Slides for a 45-minute presentation?
As a general rule, for a 45-minute presentation, between 20 and 50 slides would grant a memorable presentation. Spending 1-2 minutes per slide, the speaker will have time to make a great introduction, interact more with the audience and have a questions and answers session.
A 45-minutes presentation is in the range of long times ones, and in these cases, you have to use the slides very carefully, making them proportional to your presentation time. Consider having a wristwatch to control your time.
A good practice is to use the slides only to guide your speech during the presentation, but you will need to master them. Rehearse the most important of each slide to make sure you spend the right time, or even less. This time management will give you an advantage because you will have enough time to make a great conclusion.
How many Slides for an hour Presentation?
Experts recommend 30 to 60 slides for a 60-minutes presentation. This period of time gives the speaker two main options: summarize the content in 30 slides or make a structure that allows one theme per slide. These two options also give more time to interact with the audience make a great introduction and conclusion.
Both of them are OK. But there are aspects that you have to consider; if you are preparing few slides, you will need to train how to summarize content to make sure you don't spend too much time explaining all the points or having your audience stuck on reading your slide. 
And if you are planning to make one theme per slide to facilitate the understanding to the audience, make sure you spend 30 seconds at the most. But also consider having black screen slides to make pauses or small breaks and entertain or reengage your audience.
How many Slides for a 90-minute Presentation?
A 90-minutes presentation should have not more than 60 slides. In this situation, the speaker will need to know how to keep time on presentations. Experts recommend up to 2 minutes per slide, but depending on how the presentation is flowing, spending more than 2 minutes per slide is possible.
As a speaker, you will also need skills to engage your audience during a presentation and set time for questions and answers. And most importantly, after 10-15 slides, make a break and double-check if the audience completely understands your presentation.
If you fail to make these pauses to double-check if the audience is on the same page with you, you will be running a risk of going back from almost the end of the slides to the first ones to explain something that the audience did not get very well.
How many Slides for a two-hour presentation?
A two-hour presentation would need 60-80 slides to deliver the message memorably. Some experts recommend one theme per slide to make it clear and easily understandable. Keep in mind that a presentation this long requires careful planning and a very well-organized structure.
Generally, a presentation with more than one hour of duration is for professional speakers who can deal with time management. The best way to not have your audience boring is to use the method of one idea per slide; it will make them easily understand each part of your content.
How many Slides for 2+ hours presentations?
Presentations with more than two hours should have not more than 80 slides. Long presentations with over 2 hours, the speaker can organize the information in order to spend 2-3 minutes per slide. 
120+ minutes is considered an extended time frame; a good practice is to keep the slides brief and clean to ensure your audience won't get exhausted.
What are the skills needed to Deliver Long Presentations or Speeches?
For long presentations, several skills are required to ensure successful delivery, such as:  
Time management;
Engaging the audience
Solid posture
Good eye contact
Controlling your voice, and more. 
All these skills will keep your audience engaged and entertained, and make sure you reserve 15-20 minutes for questions and answers after a long presentation or speech.
How to keep time in your presentation?
Keeping time in your presentation is a practice that makes you a great professional or speaker. But it does not only means play around with the slides. There are more aspects that you need to consider doing and are significant for the success of your presentation.
First of all, to have complete control of your time on stage, you have to write the schedule of time you will spend on each part of your presentation, something like setting time for your opening, how long time you will spend on the introduction, how long time you reserve for questions and answers, etc.
Make sure you start your presentation on time. If you fail this step, then everything that comes ahead may also delay and end the presentation after the scheduled time. You also need to plan how long your speech will take and have a clock to control it.
Planning is also crucial to keep time on your presentation. The main thing in the plan to deliver your message is the structure of your content. A good structure will allow you to know how much time you will spend on each point.
I have an excellent article with  a guide for outlining your speech , which should help you nail this part of the process. A  good speech outline  is key in managing presentation time.
And last but not least, you need to rehearse before you go on stage. It will allow you to know how much time you need for the presentation and practice to see if you need to remove or add something to your presentation to make it perfect.
Why do people usually fail to finish a presentation within the stipulated time?
Generally, people fail to finish a presentation on time because they do not make a good plan, underestimate rehearsing, and fail at an impromptu delivery attempt at the last minute. What commonly happens is that people make too many slides and fail to go from one to another on time. The rule of thumb says that 1-2 minutes per slide is enough using standards.
Another session that makes speakers fail to finish the presentation in time is the question and answers. This mistake happens when the speaker does not practice enough or predict questions that may come and end up thinking about the answer when the question is raised.
Not setting time for each session of your presentation also makes you not finish on time. This mistake will cause you to take longer at one point or another, especially if you don't have a clock to keep track of the time.
How to keep your Presentation Brief and Clear
To keep a presentation brief and clear, organize your content to be only one theme per slide. To be more specific, consider having one paragraph or idea per slide, one that is concise, straightforward, and should also include minimalist visuals. 
The design is also essential to help you get a clean design. Choose a layout that comfortably suits your text and image. Another detail is the color, which has to be neutral to help the reader focus on the content only. 
A Brief and clear presentation allows the audience to understand the topic easily and faster. To make it possible, you have to avoid anything that can distract the audience or make it harder for them to read. A Brief and clean presentation also helps to reduce the time spent on screen. 
For More Tips on Designing and Nailing a Presentation, open the recommended articles below.
Designing a Killer Presentation in 8 Steps
Planning and performing a presentation that meets expectations and involves the public requires a lot of care. The details involved in holding a talk will be super important to ensure her success and approval from those who participated. Therefore, we have prepared a post with a few crucial steps that you should follow to organize…
What Makes a Great Presenter? 9 Key Qualities to Look for!
Any successful public speaker will tell you that great presenters and public speakers are not born, they are made. So, What makes a great Presenter? To become a highly-skilled presenter all you need do is to understand some basic concepts and to practice them.  What follows is an exploration of how public speaking professionals improve their…
Want to Stand Out? 15 Key Tips for an Awesome Presentation
Presentation skills are often taken for granted, and developing and practicing these skills will give you a huge advantage. There is nothing less engaging than a dispassionate speaker flipping through slides for a set amount of time. To stand out, follow these key steps and turn an okay presentation into an awesome one! The fifteen…
In conclusion, the number of slides a presentation should have for a given time depends on who is presenting and the topic or subject. And also, it varies according to the methods that you use to deliver your message. As long as it reaches the audience properly and on time, the number of slides should be the least of your concerns. 
But you can follow the standards that some experts recommend for a presentation from 3 minutes to 120+ minutes. For example, Guy Kawasaki recommends the rule of 10/20/30 for a 20 minutes presentation. This rule of thumb allows you to have ten slides to be presented in 20 minutes, and the font should be 30 points. 
This example shows that you can follow the standards and still have a successful presentation. the main thing you have to do, is a good planning, a good structure, and make your content brief and clear, that will help them understand and enjoy your presentation 
Speakers should focus more on Planning, structuring, and time management to have a memorable presentation. Some speakers prefer to break the content into many pieces to facilitate understanding during the presentation, and others make a structure where the content is summarized on each slide. 
References and Further Reading
How to Create a Killer 5-Minute Presentation (hubspot.com)
How Many Slides For A Whatever-Minute Presentation? (slidecow.com)
https://www.soappresentations.com/how-many-slides-should-be-used-for-a-60-minute-presentation/
The ideal number of slides for an hour-long presentation, and other thoughts on preparing slides | I'd Rather Be Writing Blog (idratherbewriting.com)
Presentation Slide Counts (duarte.com)
3 Ways to Choose the Right Number of Slides for a Powerpoint Presentation (wikihow.com)
Brevity, Clarity and Wit: 10 Commandments for a 10-Minute Talk | Cath Lab Digest | HMP Global (hmpgloballearningnetwork.com)
How Many Slides to Use For a 5, 10, 15+ Minute Presentation (tutsplus.com)
The 10/20/30 Rule of PowerPoint – Guy Kawasaki
How Many Slides to Use in a Presentation? 5 Tips | Design Shack
Similar Posts
Types of Signposting: 10 Examples of Signposts in Speech
signposts in speech
Eulogy Guide: How to Write and Give a Heartfelt Funeral Speech (with 4 Eulogy examples)
Eulogy Definition According to the dictionary a eulogy is simply a formal expression of praise for the deceased. It is a way of saying good bye while telling some of the most vivid memories and deeds of the deceased, as well as what he/she meant to the speaker or those in attendance. Death can come…
7 Steps for Writing an Inspiring Graduation Speech 
You were chosen to make the graduation speech of your class, you were pleased by the trust placed by your colleagues, but now you face a problem: the blank page of Word waits to be filled with inspirational words. First thing, breathe out and relax; everyone who has ever made a graduation speech has faced…
Smooth Transition in a Speech – 69 Transition Statements
There are times when you listen to a speech and you wonder, how does the speaker relate these two things, or if he jumped topics and you felt completely lost. Knowing how to make a smooth transition in a speech will help you as a speaker to keep your audience engaged and on topic. Any…
18 PUBLIC SPEAKING QUESTIONS ANSWERED
At some point in your life, you will have to speak in public, maybe at school or work, it is inevitable. One's best course of action is to prepare for it. Here, I have put together a list of 18 frequently asked questions about public speaking, to help you on your journey to becoming a…
12 Body Language Mistakes to Avoid During a Presentation
It has been involuntary to think that we should only pay attention to how we present the content, the clothes we use, and make the audience participative in preparing for a public presentation. Non-verbal communication, or body language, has as many or even more things to reveal and tell people as verbal communication. Today, we…
SUGGESTED TOPICS
The Magazine
Newsletters
Managing Yourself
Managing Teams
Work-life Balance
The Big Idea
Data & Visuals
Reading Lists
Case Selections
HBR Learning
Topic Feeds
Account Settings
Email Preferences
What It Takes to Give a Great Presentation
Five tips to set yourself apart.
Never underestimate the power of great communication. It can help you land the job of your dreams, attract investors to back your idea, or elevate your stature within your organization. But while there are plenty of good speakers in the world, you can set yourself apart out by being the person who can deliver something great over and over. Here are a few tips for business professionals who want to move from being good speakers to great ones: be concise (the fewer words, the better); never use bullet points (photos and images paired together are more memorable); don't underestimate the power of your voice (raise and lower it for emphasis); give your audience something extra (unexpected moments will grab their attention); rehearse (the best speakers are the best because they practice — a lot).
I was sitting across the table from a Silicon Valley CEO who had pioneered a technology that touches many of our lives — the flash memory that stores data on smartphones, digital cameras, and computers. He was a frequent guest on CNBC and had been delivering business presentations for at least 20 years before we met. And yet, the CEO wanted to sharpen his public speaking skills.
Carmine Gallo is a Harvard University instructor, keynote speaker, and author of 10 books translated into 40 languages. Gallo is the author of The Bezos Blueprint: Communication Secrets of the World's Greatest Salesman  (St. Martin's Press).
Partner Center