COACHING + PUBLISHING

FORMATTING + DESIGN
FREELANCE COMMUNITY
Where to Submit Short Stories: 30 Options for Writers
by Farrah Daniel | Aug 23, 2023
Good news! You can finally stop stressing about where and how to submit your short stories—we compiled a list for you. 
Trying to find a sense of community comes with the territory of being a writer. Whether you're looking for the right writing contests or residencies , it's hard to know where to begin and how to find the right home for your personal work.
In this guide, you'll find 30+ magazines and literary journals that publish short fiction (and nonfiction). Our list includes a mix of publications across various genres and styles, ranging from prestigious, highly competitive options to those specifically seeking new and emerging voices.
Plus, international writers, a lot of these are open to you, too! 
Table of Contents
30 outlets that publish short stories.
While we'll give you a brief idea of the flavor of each magazine and site, you'll definitely want to spend some time reading your target publications before submitting to become familiar with the sort of pieces they prefer.
Many of these short story publishers accept original submissions that are simultaneously submitted elsewhere. Just make sure to withdraw your submitted submissions if you get your story published!
Ready to get started? Here's where to submit short stories.
1. The New Yorker
Might as well start with a bang, right? Adding publication in The New Yorker to your portfolio puts you in a whole new league, though it won't be easy. Author David. B. Comfort calculated the odds of acceptance at 0.0000416 percent !
It accepts both standard short fiction as well as humorous short fiction for the "Shouts & Murmurs" section. No word counts are mentioned, though a quick scan of the column shows most pieces are 600 to 1,000 words.
Deadline: Open
Payment: Huge bragging rights; pay for unsolicited submissions isn't specified. As of this post's publication, no rates specifically for short stories
2. The Atlantic
Another highly respected magazine, The Atlantic , publishes both big names and emerging writers in fiction and nonfiction. Submission guidelines advise, "A general familiarity with what we have published in the past is the best guide to what we're looking for."
Deadline: Open. Fiction stories are submitted to [email protected]
Payment: Unsolicited submissions are generally unpaid
3. The Threepenny Review
The 3P Review is quarterly arts magazine focuses on literature, arts and society, memoir and essay. Short stories should be no more than 4,000 words, while submissions to the "Table Talk" section (pithy, irreverent and humorous musings on culture, art, politics and life) should be 1,000 words or less.
Deadline: January 1 to April 30
Payment: $400 for short stories; $200 for Table Talk pieces
4. One Story
One Story is just what the name says: a literary magazine that publishes one great short story every three to four weeks , and nothing more.
Its main criteria for a great short story ? One "that leaves readers feeling satisfied and [is] strong enough to stand alone." Stories can be any style or subject but should be between 3,000 and 8,000 words.
Deadline: January 15 – May 31 | September 3 – November 14
Payment: $500 plus 25 contributor copies
Thought-provoking is the name of the game if you want to get published in AGNI . Its editors look for pieces that hold a mirror up to the world around us and engage in a larger, ongoing cultural conversation about nature, mankind, the society we live in and more.
There are no word limits, but shorter is generally better; "The longer a piece is, the better it needs to be to justify taking up so much space in the magazine," note the submission guidelines.
Deadline: Open September 1 to December 15; February 15 to May 31
Payment: $10 per printed page (up to a max of $150) plus a year's subscription, two contributor's copies and four gift copies
6. Kindle Vella
Rather than seeking a magazine or journals editorial approval, you can publish directly to Kindle Vella's short story program. Here, your work will go directly to market and its success will be determined by the general public, not by an editorial team. You also don't have to wait months on a response as to whether your short story will be published. You can upload and be published on Kindle Vella in under 48 hours.
For a full review of Kindle Vella, read this article .
Payment: Royalties on KDP reads
7. Barrelhouse
Published by an independent nonprofit literary organization, Barrelhouse's biannual print journal and online issue seek to "bridge the gap between serious art and pop culture." Its editors look for quality writing that's also edgy and funny—as they say, they "want to be your weird Internet friend."
There's no hard word count, but try to keep your submission under 8,000 words.
Deadline: Currently open for book reviews only. Check the webpage to see all open categories and sign up for the email list to receive updates on submissions
Payment: $50 to print and online contributors; print contributors also receive two contributor copies
8. The Cincinnati Review
The Cincinnati Review publishes work by writers of all genres and at all points of their careers. Its editors want "work that has energy," that is "rich in language and plot structure" and "that's not just ecstatic, but that makes its reader feel ecstatic, too."
Fiction and nonfiction submissions should be no more than 40 double-spaced pages.
Deadline: The review accepts submissions during three time periods, September, December, and May. Submit earlier in the month because they will stop accepting submissions when their cap is reached.
Payment: $25 per page for prose in journal
9. The First Line
This cool quarterly is all about jumpstarting that pesky writer's block . Each issue of The First Line contains short fiction stories (300 to 5,000 words) that each begin with the same pre-assigned first line. 
If you really want to get ambitious, you can also write a four-part story that uses each of that year's first lines (which is due by the next year's spring issue deadline). To find each issue's assigned first line, check out the submission guidelines.
Deadline: February 1 (spring); May 1 (summer); August 1 (fall); November 1 (winter)
Payment: $25 to $50 (fiction); $25 (nonfiction) plus a contributor's copy
10. The Georgia Review
Another one high on the prestige list, The Georgia Review features a wide variety of essays, fiction, book reviews, and more across a wide range of topics. You can read specific requirements for each in the submission guidelines, but the common theme among them all is quality, quality, quality.
Bear in mind submitting requires a $3 processing fee if you're not a subscriber.
Deadline: Opens on August 15
Payment: $50 per printed page; contributors also receive a one-year subscription to the quarterly and a 50% discount on additional copies of that issue
Freelance Writer's Pitch Checklist Grab it for free 👇
Convince more editors to say YES to your pitches!
We'll also send you our weekly newsletter, which offers helpful advice for freelancing and publishing. You can unsubscribe at any time.
11. Boulevard Magazine
Boulevard Magazine is always on the lookout for "less experienced or unpublished writers with exceptional promise." It accepts prose pieces (fiction and nonfiction) up to 8,000 words (note: no science fiction, erotica, westerns, horror, romance or children's stories).
There is an online submission fee of $3. Free if submitting by post.
Deadline: Open November 1 to May 1
Payment: $100 to $300
Story Magazine is, you guessed it, all about the story, whatever shape it takes. Each issue—printed tri-annually in February, June, and November—is "devoted to the complex and diverse world of narrative with a focus on fiction and nonfiction." Luckily, you don't have to stick to any formal guidelines in regards to style, content, or even length; they consider all "short" narrative length work, from flash fiction to novellas. There is a $3 submission fee.
Payment: Regular payment rate is $10 per page upon publication
13. Vestal Review
Prefer to keep your short stories extra short ? Vestal Review publishes flash fiction of no more than 500 words. Its editors are open to all genres except for syrupy romance, hard science fiction and children's stories, and they have a special fondness for humor. R-rated content is OK, but stay away from anything too racy, gory or obscene.
There is a submission fee of $2 for each submission.
Deadline: Submission periods are February to May and August to November
Payment: The author of an accepted print submission gets $25 and a print copy; $10 for accepted web submissions
14. Flash Fiction Online
Flash Fiction Online allows for slightly longer flash stories—between 500 and 1,000 words. Its editors like sci-fi and fantasy but are open to all genres (except for nonfiction and poetry!). As with Vestal, stay away from the heavier stuff like erotica and violence. What they're looking for is developed, empathetic characters and discernible, resolved plots. Unlike many of the other publications, they will accept previously published work, which you'd submit in the reprint category.  
Deadline: Open each month for submissions from the 1st to the 21st of the month.
Payment: $80 per story; two cents per word for reprints
15. Black Warrior Review
Black Warrior Review publishes a mix of work by up-and-coming writers and nationally known names. Fiction pieces of up to 7,000 words should be innovative, challenging, and unique; its editors value "absurdity, hybridity, the magical [and] the stark."
BWR also accepts flash fiction under 1,000 words and nonfiction pieces (up to 7,000 words) that complicate western traditions of truth-telling, and "foregrounds the history of emotions rather than the history of facts." There is a $3 submission fee.
Deadline: Submission periods are December 1 to March 1 and June 1 to September 1
Payment: A one-year subscription to BWR and a nominal lump-sum fee (amount not disclosed in its guidelines)
16. The Sun Magazine
The Sun Magazine offers some of the biggest payments we've seen, and while its guidelines specifically mention personal writing and provocative political/cultural pieces, they also say editors are "open to just about anything."
Works should run no more than 7,000 words. Submit something the editors love, and you could get a nice payday.
Payment: $300 to $2,000
17. Virginia Quarterly (VQR)
A diverse publication that features both award-winning and emerging writers, VQR accepts short fiction (3,500 to 8,000 words) but is not a fan of genre work like romance, sci-fi and fantasy. It also takes nonfiction (3,500 to 9,000 words) like travel essays that examine the world around us.
Deadline: Submissions read July 1 to July 31
Payment: Generally $1,000 and above for short fiction and prose (approximately 25 cents per word) with higher rates for investigative reporting; $100 to $200 for content published online
18. Ploughshares
Ploughshares' award-winning literary journal is published by Boston's Emerson College. They accept fiction and nonfiction under 7,500 words and require a $3 service fee if you submit online (it's free to submit by mail, though they prefer digital submissions). You can also submit your significantly longer work (7,500 to 20,000 words) to the Ploughshares Solos series !
Deadline: June 1 to January 15 at noon Eastern Time
Payment: $45 per printed page (for a minimum of $90 per title and a maximum of $450 per author); plus two contributor copies of the issue and a one-year subscription
19. Carve Magazine
Writers are in for a treat! Carve Magazine accepts poetry, short stories and nonfiction submissions, not exceeding 10,000 words. They accept literary fiction only and are not open to genre fiction (i.e. thriller, horror, romance, etc.). They also accept novel excerpts but only those that can stand alone in the story. There's a $3 submission fee, but you can subscribe to the magazine to skirt past it.
Deadline: Open all-year-round from anywhere in the world
Payment: Pays $100 and offers feedback on 5 to 10% of declined submissions
20. Daily Science Fiction
Sci-fi and fantasy writers, this one's for you. Daily Science Fiction is looking for character-driven fiction, and the shorter, the better. While their word count range is 100 to 1,500 words, they might consider flash series—AKA three or more flash tales built around a common theme. 
Deadline: Open except for the period between December 24 to January 2
Payment: Eight cents per word, with the possibility of additional pay for reprints in themed Daily Science Fiction anthologies
JMWW is a literary journal that publishes fiction stories with up to 300 words and flash fiction of no longer than 1.500 words, and it's open to any genre as long as the story is well-crafted. To up your chances of catching the editors' eyes, note that they like "strong characters whose motivations are not always known to us but can be explained within the confines of common sense," as well as surprise endings (nothing gimmicky). 
Payment: No pay specified
22. Smokelong Quarterly
SmokeLong , a literary mag devoted to flash fiction, publishes flash narratives up to 1000 words—and that's a firm word limit, so be sure to stick to it. The SLQ aesthetic remains "an ever-changing, ever-elusive set of principles," but it most likely has to do with these kinds of things: language that surprises and excites, narratives that strive toward something other than a final punch line or twist, and more which you can see in the submission guidelines. Think you can handle that?
Payment: $50 per story upon publication in the quarterly issue
23. The Master's Review
The Master's Review's New Voices category is open to any new or emerging author who has not published a work of fiction or narrative nonfiction of novel length—not including authors with short story collections. Submit your flash fiction of 1,000 words or your piece of fiction or narrative nonfiction of up to 7,000 words. Though, editors are honest: There are no submission fees, but they're highly selective. 
Payment: A flat rate of $100 for flash-length stories; $200 for short fiction
24. Ruminate Magazine
Both emerging and established writers are encouraged to submit fiction or creative nonfiction stories that "engages the contemplative spirit of our journal and embraces curiosity and discovery rather than resolution." Both genres are capped at a word count of 5,500 words.
Want another option? There's no pay for this one (just contributor copies), but The Waking is Ruminate Magazine's online publication space and they're looking for short-form prose, fiction and nonfiction that is "holy, nutritious and crucial." Keep your submissions to 1,000 words or less.
Deadline: July 2, 2020; fiction reading periods are April 1 to June 30; January 15 to June 30 for nonfiction
Payment: $20 per 400 words, plus contributor copies
25. Asimov's Science Fiction
Have you ever wondered where George R. R. Martin's Daenerys Targaryen first appeared on the printed page? Well, this is it! An established market for science fiction stories, Asimov's Science Fiction magazine has won numerous Hugo and Nebula Awards, and the writers they've published have led successful careers . 
They want you to submit your character-oriented, "serious, thoughtful, yet accessible fiction," but there's room for humor as well. While science fiction dominates what the magazine publishes, you're welcome to submit borderline fantasy, slipstream and surreal fiction—steer clear of sword and sorcery, explicit sex or violence. While there's no specific word count, ASF seldom buys stories shorter than 1,000 words or longer than 20,000 words. 
Payment: 8 to 10 cents per word for short stories up to 7,500 words; 8 cents per word for each word over 7,500
Check out this helpful video from our friends at selfpublishing.com for writing a short story.
26. Slice Magazine
Got a fresh voice and a compelling story to share? This one's for you. To bridge the gap between emerging and established authors, SLICE offers a space where both are published side-by-side. In each issue, a specific cultural theme becomes the catalyst for articles, interviews, stories and poetry from renowned writers and lesser-known voices alike. Short fiction and nonfiction submissions should be 5,000 words max.
Deadline: Slice published their final issue in the fall of 2021 and are no longer looking for submissions
Payment: $400 for stories and essays; $150 for flash fiction pieces; $100 for poems
27. Cricket Media
Cricket Media wants to publish your finest quality writing for children of all ages in one of its four literary magazines—you have options! Open to submissions from writers of every level of experience, CM's mags are interested in a lot of things, no matter what genre: realistic contemporary fiction, historical fiction, science fiction and fantasy, folk tales, myths and legends, humor, and even westerns. Their advice? Focus on telling a good story that's well-plotted, character-driven and has a satisfying conclusion.
Most stories are 1200 to 1800 words in length; however, they occasionally serialize longer stories of up to 6,000 words.
Deadline: Varies; check the guidelines to learn the deadlines for each lit mag
Payment: Up to 25 cents per word
28. The Dark Sire
Horror writers, you're up! A fairly new literary journal, The Dark Sire is a quarterly online and print journal that "explores speculative fiction works for enthusiasts" of gothic, horror, fantasy and psychological realism in short fiction, poetry and art. ​Subjects of particular interest include: vampires, monsters, old castles, dragons, magic, mental illness, hell, disease and decay of society. No word count. 
Payment: None, but they promote writers through author events , social media outreach and the (in development) TDS podcast
29. The Common
Based at Amherst College, The Common is an award-winning print and digital literary journal published biannually in the fall and spring. They seek fiction and nonfiction stories and dispatches (800-word notes, news and impressions from around the world) that "embody a strong sense of place: pieces in which the setting is crucial to character, narrative, mood and language." Stick to a 10,000 word-count and you're solid. There is a $3 submission fee.
Deadline: Reading periods are March 1 to June 1 and September 1 to December 1; subscribers can submit for free year-round
Payment: $100 for fiction and nonfiction submissions; $50 per dispatch
30. The Antioch Review
The Antioch Review is currently paused and not accepting submissions. Check back in the future.
The Antioch Review rarely publishes more than three short stories per issue, but its editors are open to new as well as established writers. Authors published here often wind up in Best American anthologies and as the recipients of Pushcart prizes.
To make the cut, editors say, "It is the story that counts, a story worthy of the serious attention of the intelligent reader, a story that is compelling, written with distinction." Word count is flexible, but pieces tend to be under 5,000.
Deadline: When operational, open except between June 1 to August 31. No electronic submissions
Payment: $20 per printed page plus two contributor copies
31. Literary Orphans
Literary Orphans is currently paused and not accepting submissions. Check back in the future.
Fiction comes first for this short fiction and art magazine. Editors want your fiction of any genre, but they have a need for micro-fiction, flash, and short stories that are 2,000 words or less (but 1,500 is their sweet spot!). Creative nonfiction is also accepted for the bi-monthly Literary Orphans issue on the main website; just keep your story to 5,000 words max. Plus, teens under 19, there's a category for you, too. Submit a story of no more than 3,000 words to its "TEEN SPIRIT" section
Because they receive a high volume of submissions, editors ask that you submit your *best* piece. But here's where it gets interesting: If you can't choose just one, send both! (As long as both stories combined don't surpass 2,000 words.)
Deadline: Currently no open calls for submission, but check back in the future!
Payment: Not specified
Short Story Submission Tips
With hard work and patience you can see your short stories published!
Here are a few tips to keep in mind when looking to submit short stories
Take time to read through the literary magazines before you submit . You will have a better idea of what they are looking and know which magazines fit best with your writing style
Read the submission details before you submit . Each publication has different specifications for submissions – make sure you fulfill their requirements
Be patient . Many of these publications have a small team and a lot of submissions. It is normal to wait several months before hearing whether an article will be published or not
Keep track of which articles you have submitted to which publications . Because can submit the same short story to multiple publications, you will need to withdraw that article if it gets published. You don't want to accidentally publish the same piece in multiple places
Don't give up! While you might receive multiple rejections before you get your first piece published, with hard work it will be worth the wait once you get your first piece in print!
The original version of this story was written by Kelly Gurnett . We updated the post so it's more useful for our readers.
Photo via Nito/ Shutterstock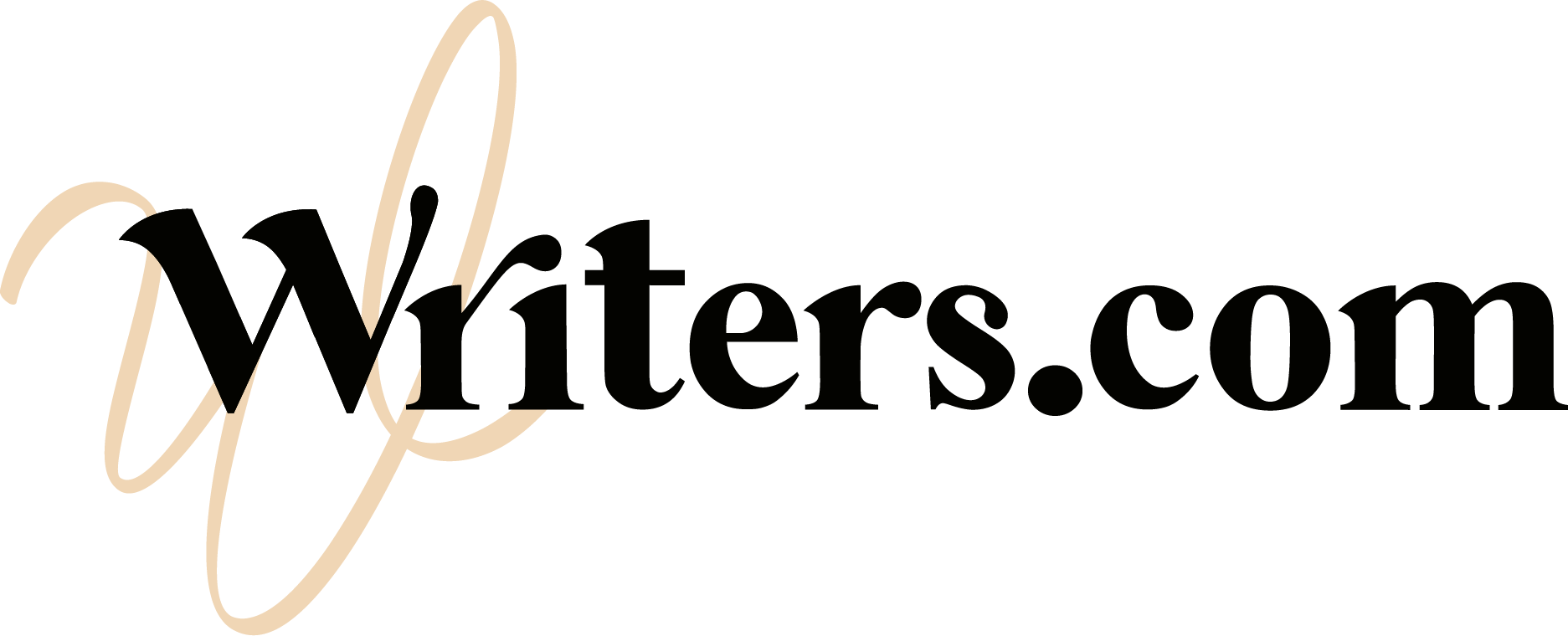 Which journals are accepting short story submissions right now? There are tons of fiction journals out there looking for stories like yours, and finding where to submit short stories can leave you with too many options.
We recently covered the best journals to submit poetry to , so let's do the same for fiction. These are the 24 best journals for short story submissions, followed by a brief discussion on how to get a short story published.
Where to Submit Short Stories: 24 Journals
Fiction journals are competitive, so you will want a publication history and portfolio before attempting highly reputable publications.
Fiction journals are competitive, so you will want a publication history and portfolio before attempting highly reputable publications. We've divided our list of online fiction journals into three categories, based on your own level of experience, publication history, and goals as a short story writer. In order, they are:
Great first-publication journals: places to submit when you don't have previous publications.
Reputable online fiction journals: competitive journals to submit to when you have a prior publications list.
High-level fiction journals to aspire for: journals at the summit of fiction that can create new opportunities for your writing career.
Now, let's explore some fiction journals!
Where to Publish Short Stories: Legitimate First Publications
The following 8 short story publishers publish works from both new and established authors, giving you an opportunity to jumpstart your fiction writing career.
1. Apparition Lit
Apparition Lit is a themed quarterly journal. They put out speculative fiction, sci-fi, and horror with a literary bent. All submissions must correspond with the quarterly prompt, so use this as an ekphrastic challenge for a great first publication!
2. LampLight Magazine
LampLight Magazine is a quarterly journal of dark fiction and horror. This short story magazine regularly seeks literary fiction with a bizarre, The Twilight Zone -style twist. Lamplight pays 3¢ per word for all fiction it publishes.
3. SmokeLong Quarterly
SmokeLong Quarterly publishes flash fiction (<1000 words). They like stories with surprising language and have emotionally resonant narratives, and are perennially open for submissions. This is a great first publication for flash fiction journals!
4. Write City Magazine
Write City Magazine , a publication out of the Chicago Writer's Association, seeks poetry, fiction, and nonfiction for their upcoming issues. All accepted works receive a small stipend, on top of publication. Be sure to follow their submissions guidelines, which details their preferred styles of fiction.
5. Genuine Gold
Genuine Gold seeks to publish emerging writers and established writers side-by-side. They seek fresh, innovative voices, and stories that are high-quality but not pretentious. Genuine Gold is produced with the help of the Indiana Pizza Club, but is open to submissions from around the world.
6. Dark Magazine
Dark Magazine pays 6¢ a word for horror and dark fantasy fiction. This journal much prefers stories that deviate from an expected ending and play with new styles and ideas. This is a great place for horror short story submissions!
7. Typishly
Typishly accepts short fiction and tries to publish both new and emerging voices. Best of all, they aim to respond to all submitted works in under 24 hours! This is a great journal for both expanding your readership and trying your look at a fast-paced publication.
8. SAND Journal
SAND Journal publishes eclectic and subversive fiction. They love stories that refuse to be predictable and stories that inspire change. Short story submissions are open until September 1st.
Where to Publish Short Stories: Reputable Journals
Want to know where to submit short stories for money? Many of the following journals pay for work from previously published writers. A publication in any of these online fiction journals could catapult your writing toward a larger, more reputable audience!
A publication in any of these online fiction journals could catapult your writing toward a larger, more reputable audience.
9. Virginia Quarterly
Virginia Quarterly Review , commonly stylized as VQR, publishes fiction and nonfiction from a diverse array of authors. VQR seeks highly literary works, and if you're lucky, they pay at least $1,000 for accepted fiction! Just know that their submissions window is relatively small; for the Summer, submissions ran 7/1–7/31.
10. The Threepenny Review
The Threepenny Review publishes literary and inventive works of fiction. They are open for submissions from January through June, and they pay $400 per accepted story. Among the best journals for short story submissions, Threepenny Review is reliably expedient.
11. Strange Horizons
Strange Horizons is a pioneer in speculative fiction and sci-fi. They are open for submissions on Mondays and Tuesday of each week (except in December), and they pay at a rate of 10¢ per accepted word. For many sci-fi writers, publication in Strange Horizons is a laudable achievement!
12. The Sun Magazine
The Sun Magazine loves fiction that is literary, unflinching, thoughtful, and darkly funny. This competitive journal pays anywhere from $300 to $2,000 for their stories, and a publication in The Sun will be sent out to over 70,000 readers of the journal!
13. Raleigh Review
The Raleigh Review is a literary and visual arts journal with several annual contents. Their Flash Fiction Contest runs through October 31st, and the winner will be awarded $300. Among flash fiction journals that pay, the Raleigh Review stands out for its exciting contests.
14. Fantasy & Science Fiction
Fantasy & Science Fiction , commonly referred to as F&SF, is one of the oldest science fiction print journals in the world. This publication has a large archive of famous genre writers, including Stephen King and Walter Miller. F&SF pays 8-12¢ per word and has a large monthly circulation.
15. Longleaf Review
Longleaf Review publishes quarterly themed journals of prose and poetry. The theme for their Fall 2020 publication is "harvest," and all accepted works will receive $20. Longleaf review loves fiction that is weird and surprising, yet still literary and honest.
16. Beloit Fiction Journal
Produced out of Beloit College, the Beloit Fiction Journal publishes contemporary short fiction. Short story submissions open between August 1st to November 16th, and submissions are free if you send your submission by mail.
Where to Publish Short Stories: The Summit of Fiction
The following 8 journals are notoriously difficult to publish in, but with a few publication credits under your belt and a well-polished work of fiction, you might find some luck with these literary fiction journals.
With a few publication credits under your belt and a well-polished work of fiction, you might find some luck with these literary fiction journals.
17. Ploughshares
Run out of Emerson College, Ploughshares is a highly literary publication which seeks innovative fiction. All published stories receive $45 per page, with a minimum guarantee of $90.
18. The New Yorker
Who hasn't heard of The New Yorker? This journal often spearheads the literary conversation, publishing bold, daring, and eccentric works of fiction. This journal is extremely difficult to get published in, but a publication here will transform your literary career.
19. The Atlantic
Though The Atlantic is primarily known for its journalism and reviews on pop culture, it also boasts a reputable fiction section. To improve your chances of publication, familiarize yourself with past works put out by the Atlantic, as the journal often sponsors a provocative, daring style of fiction.
20. Granta Magazine
Granta Magazine is one of the oldest longstanding literary journals. Their reading period opens twice a year, and the journal accepts evocative and translucent prose from new and exciting voices.
21. American Short Fiction
It's all in the name for American Short Fiction ! This competitive journal seeks short fiction from the finest voices in contemporary literature, and it often features the works of rising stars in the fiction world. Unsolicited submissions are open from August through December.
22. Fireside Magazine
Short story submissions to Fireside Magazine open once a week each quarter. The journal, also known as Fireside Quarterly, seeks highly creative fiction from diverse voices. Payments range for fiction submissions, though the journal prefers fiction that doesn't surpass 3,000 words.
23. Guernica
Named after a famous Picasso painting, Guernica features writing, artwork, literary criticism, and essays in all genres. This diverse and comprehensive publication prefers fiction that fits into the journal's overall focus on global art and politics.
24. Antioch Review
The Antioch Review is a competitive publication out of Antioch College in Ohio. This journal has high literary standards and expects highly polished, ready-for-print works. Each publication of the journal only includes 3 short stories, and all submissions must be sent via mail.
Tips for Navigating the World of Short Story Submissions
With thousands of fiction journals to choose from—each with their own submissions guidelines and preferences—finding the right journal can take ages.
What's more, many fiction journals don't allow simultaneous submissions or take months to review your short story submissions.
It's important to understand a few things about fiction submissions before you send your stories out for publication. For starters, no story is guaranteed publication. Fiction reviewers look over hundreds of submissions for each publication, including reviewers at flash fiction journals. These editors often make tough decisions about great stories, and great fiction pieces are rejected all the time because of the finite amount of space in each publication.
Great fiction pieces are rejected all the time because of the finite amount of space in each publication.
Also, while we think these 24 fiction journals are the best on the net, there are thousands more. You can find a full directory of fiction journals at the literary magazines page on Poets & Writers !
Despite the competitive nature of online fiction journals, you can improve the chances of publishing your short story submissions. Make sure you note the following guidelines!
Review the Journal's Past Publications
It's good practice to read what the journal has published in the past. Though many short story publishers accept a wide range of styles and forms, fiction editors still have preferences for what stories they like to read and publish. Examine the journal's past publications with a critical eye, and consider whether or not your story fits among the journal's archives.
Follow Formatting Guidelines
Fiction journals usually open for submissions with a set of formatting guidelines. It's best to follow these guidelines and general MLA formatting rules. Use 1-inch margins and a 12-point serif font. Taking the time to properly format demonstrates a seriousness about your fiction, whereas unformatted short stories may not receive proper attention.
Perfect the Title of Your Short Story
The journal's reader is looking for something that grabs their attention right away. A well-titled story will be far more eye-catching than a generically titled story with a slow start. Remember, the reader goes through hundreds of submissions every month, so your short story submissions should stand out from the beginning!
Shoot for the Moon, Not the Stars
Lastly, it's important to note that not all fiction journals are made equal. The world of literary publications is competitive, and writers must often secure publications from lesser-known journals before they attempt publication through reputable short story magazines.
Where to Submit Short Stories: Closing Thoughts
The publishing world is tough, fast, and competitive. With so many voices and publications in the literary world, writers have a tough time finding the right journal. You may encounter one rejection, five rejections, or fifty rejections before you find a home for your short story or flash fiction.
Don't let this deter you. A rejection can simply mean your fiction didn't work for that month's issue, for reasons completely out of your control.
Whatever your level of experience and goals for your short stories, the instructors at Writers.com can help you perfect your fiction and find new homes for them. Take a look at our upcoming online fiction writing courses and one-to-one coaching options, and take the next step in your fiction writing journey.
Sean Glatch
18 comments.
As a past fiction and novel student of writers.com, I still follow you by email, and I have a suggestion regarding literary journals. The Delmarva Review would be a good literary magazine for a student's very best work. I am the editor of the Review, now in its 13th year of publication. We welcome submissions worldwide (in English) from new and established writers. The review is a 501(c)(3) nonprofit with a purpose to encourage writers to go the extra mile to write new literary prose and poetry. We receive 4,000 to 6,000 submissions of poetry, short fiction, and creative nonfiction for an annual edition. At least two experienced editors read every submission. There are no reading fees. We do not pay for pieces. We are competitive and now publish 45 to 60 authors per issue. The review is for sale at Amazon and most major online booksellers worldwide in both print and electronic editions. Given my past experience in workshops, I thought the Delmarva Review might be of interest to your most serious writers, either teachers or students. The website is: http://www.DelmarvaReview.org . We're also active on Facebook. Thank you, Wilson Wyatt
I was honored to obtain a call from a friend when he uncovered the important points shared on the site. Going through your blog publication is a real brilliant experience. Many thanks for thinking about readers just like me, and I wish you the best of success for a professional in this field.
Thank you for writing! A joy and an honor to read–we're happy to help you on your writing journey. Best of luck!
What does "face-paced" mean in the description above of number 7 "Typishly"? I cannot tell from the context.
Whoops, typo for "fast-paced," thanks for alerting us! Hopefully none of these journals are face-paced, which is almost certainly too slow or too fast.
Do you love writing? Do you like challenges? Are you into letter writing?
If you answered yes to the questions above, then you should consider submitting your work to The Letters Page. The Letters Page is an online literary journal published by the University of Nottingham's School of English. Its editor, the published author and professor Jon McGregor, selects, edits, publishes and promotes the best pieces of creative writing with the assistance of English students, like myself.
We publish essays, stories, poetry, memoir, travelogue, criticism, and any hybrid forms; but all in the form of letters. We accept submissions on a rolling basis. We are looking for writers of all nationalities and ages, both established and emerging.
If your letter is selected, we will publish it to our monthly newsletter, and you will receive a gift subscription to one of our favourite small presses or literary journals.
For more details, visit our website, https://theletters.page/submit/
Hey there! We're Lint Magazine and we currently have a call for artists open. Lint Magazine is an assemblage of visual and written work and this edition is on the topic of Transit. Sound like something for you? Submit your work at [email protected]
THANK YOU FOR THIS EYE OPENING WRITING INFORMATION.I WAS MILES AWAY TO SUCH NEWS.
Same here…
I am working on a short story titled Children of the mother pot, half of which I have published on wattpad and hope to start sending it out.
Existing for over 2 years and born in Solitaire, Quarantine of 2020, The Quiet Reader just came out with its 6th edition of great new short story literature. Submissions are open for the next edition!
http://www.thequietreader.com
We would like to be included in this list. http://www.athousandliveslived.com/magazine
We are starting to compile entries for our October Issue. We'd like to see short stories, essays, poems and illustrations.
send entries to [email protected]
I am from South Africa and are always looking for magazines that accept international submissions regarding short stories. Are now looking where I can submit my 2000 word angel-encountering story, based on true events.
This page gives me hope. Ninety percent of the time I write in Afrikaans, my first language. But with this story I have decided to put my feet in the water by trying to write in English.
Hi Karin, Try Guidepost's "Angel's On Earth". It is always looking for submissions on all things to do with angels.
Thank for sharing it.(:
I am interested in publication which focus on writers' personal experiences. I will appreciate info about publications which publish stories based on personal experience of writers.
I would like info about magazines which publish stories based on personal experiences of writers. I will appreciate contact info of such magazines. Thank you.
Why did I have to pursue a craft that is so hard for anyone else but me to appreciate?
I understand how you feel. I am self-published and it is so hard to get people to pay attention. I've learned to just focus on loving the craft for myself, not others.
Leave a Comment Cancel Reply
Save my name, email, and website in this browser for the next time I comment.
Skip to primary navigation
Skip to content
Skip to primary sidebar
American Short Fiction
Publishing exquisite fiction since 1991.
SUBMISSIONS
Submit your work.
We have separate guidelines for our short story contests and regular submissions. We run two short story contests a year, the American Short(er) Fiction contest in the winter/spring, and The Halifax Ranch Prize for Fiction in the spring/summer, plus the Insider Prize for incarcerated writers in Texas. Please check our homepage for current contest information. Guidelines for regular submissions are below; please follow these guidelines for all non-contest submissions.
Submission Details: Regular Submissions
American Short Fiction  has published, and continues to seek, short fiction by some of the finest writers working in contemporary literature, whether they are established or new or lesser-known authors. In addition to its triannual print magazine,  American Short Fiction  also publishes stories online. Submit here .
Unsolicited submissions will be accepted from September through December . During other times of the year, keep an eye out for our contests. There are no set guidelines as to the content or length of regular submissions. Anyone wishing to send a story to  American Short Fiction  should first become familiar with the work previously published by the magazine. Our standards for acceptance are extremely high.  Sample copies and subscriptions are available for sale through our online store .
Short fiction submitted to the magazine must be original and previously unpublished.  ASF  considers work that has appeared online (including on blogs and Facebook) to be previously published.
All manuscripts must be typed and double-spaced, with the author's name, address, phone number, and approximate word count at the top of the first page, and numbered throughout.
Send only your best work. Submit only  one story at a time . Pay the $3 submission fee before submitting your work.
We are not accepting paper submissions at this time.  All paper submissions will be recycled upon receipt.
All manuscripts must be written in English. Translations are acceptable, but must be accompanied by a copy of the original text.
We will read and consider simultaneous submissions on the condition that if the manuscript is accepted for publication elsewhere, the author immediately withdraw the submission through the Submittable site.
Payment is competitive and upon publication.  American Short Fiction  purchases first serial rights. All rights revert to the author upon publication.
The editors aim to respond to manuscripts in a timely fashion, and ask that you wait a minimum of five months to send follow-up inquiries. Please send inquiries by email to [email protected] and include the phrase "Submissions Inquiry" in your subject line.
As the name indicates,  American Short Fiction  does not publish poetry, plays, nonfiction, reviews, etc.
Need further information? Email us at [email protected] .
Subscribe now to get Issue 78 with stories from Jeffery Renard Allen, Jamel Brinkley , Mala Gaonkar ,  Max Ross and more!
Exploring the art of prose
Submit to CRAFT
CRAFT   explores the art of prose, celebrating both emerging and established writers.
We focus on the craft of writing and how the elements of craft make a story or essay shine.
We feature fiction and creative nonfiction, as well as craft essays and interviews.
SUBMISSION GUIDELINES
For all contest information, including submission guidelines, please visit our Awards , Calendar , and Submit pages, and our Submittable .
Other questions? Email [email protected].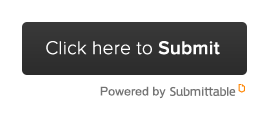 Unless specifically requested, we do not accept AI-generated work.
Fiction & creative nonfiction.
Our entire fiction library can be found in our Fiction Section . Our creative nonfiction library is found in the CNF Section .
Our creative categories are open year-round to any emerging or established author. We accept submissions from international writers. We review simultaneous submissions but ask that you inform us immediately and withdraw your work if it is accepted elsewhere. We pay our authors $100 for original flash and $200 for original short fiction and creative nonfiction. We do not charge submission fees, but are highly selective in what we choose to publish.
We will also consider previously published creative work, as long as the writer retains the rights or second-publication rights can be obtained. We do not pay for reprints.
Each published creative piece will include an editor's introduction as well as a craft essay (author's note) by the writer. These essays will be requested upon acceptance. To read the author's notes of previously published stories, please see   both our Fiction Section and our CNF Section.
To see a list of our most commonly asked questions about submitting to us, please visit our FAQ page . If you have additional questions after reading our FAQ, please send an email to: contact (at) craftliterary (dot) com.
Flash Fiction , for work up to 1,000 words. (See submission form for details about microfiction.)
Short Fiction , for work up to 6,000 words.
Flash Creative Nonfiction , for work up to 1,000 words. (See submission form for details about microessays.)
Creative Nonfiction , for work up to 6,000 words.
Please review the guidelines in the submission form you choose for specifics about the genre. We've added some limits in an effort to improve our response time. We no longer allow multiple submissions—please send only one piece per genre at a time . If your creative work is declined, we ask that you wait three months before submitting again to the same genre. You may have one piece of fiction (either short or flash), one piece of creative nonfiction (flash or creative essay), and one craft piece under consideration at one time.
CRAFT & CRITICAL WRITING / INTERVIEWS
We accept submissions of polished craft and critical essays. For interviews, we accept completed pieces or pitches. For a look at the type of content we publish, please visit our Craft Section . All work in this section is concerned with fiction or creative nonfiction. Please do not send critical work about poetry. Also, please do not send personal essays (creative nonfiction) to this category. We pay between $50 and $100 for original craft content.
Craft and critical essays range from 1,500 to 2,500 words concerning the craft of fiction or creative nonfiction. We recommend familiarizing yourself with our archive. Most essays we publish offer a careful examination of craft elements in fiction or creative nonfiction.
For interviews and hybrids , we are interested in conversations with fiction and creative nonfiction writers focusing on the craft of writing. You may pitch in Submittable or query us for more information at contact (at) craftliterary (dot) com. We often schedule interviews well in advance—please contact us as soon as possible with your proposed interview.
We no longer allow multiple submissions—please send only one piece per genre at a time . If your craft submission is declined, you may submit again to the craft genre immediately. You may have one piece of fiction (either short or flash), one piece of creative nonfiction (flash or creative essay), and one craft piece under consideration at one time.
EDITORIAL FEEDBACK PLATFORM
CRAFT is proud to offer editorial feedback on creative short prose up to 6,000 words. We review flash fiction, short stories, flash creative nonfiction essays, and longform creative nonfiction essays. We're happy to help you revise work for submissions, applications, and other opportunities. Learn more here .
Submission questions, concerns, and inquiries can be sent to: contact (at) craftliterary (dot) com
To submit a piece or learn more about our guidelines, click the submit button.
Author's Rights
CRAFT holds first serial publication rights for three months after publication. Authors agree not to publish, nor authorize or permit the publication of, any part of the material for three months following CRAFT' s first publication. For reprints we ask for acknowledgement of its publication in CRAFT first.
Short Stories
Flash Fiction
Longform Creative Nonfiction
Flash Creative Nonfiction
Critical Essays
Memoir Excerpt & Essay Contest
Flash Prose Prize 2023
Setting Sketch Challenge 2023
First Chapters Contest 2023
Character Sketch Challenge 2023
Short Fiction Prize 2023
Hybrid Writing Contest 2023
Creative Nonfiction Award 2022
Amelia Gray 2K Contest 2022
First Chapters Contest 2022
Short Fiction Prize 2022
Hybrid Writing Contest 2022
Creative Nonfiction Award 2021
Flash Fiction Contest 2021
First Chapters Contest 2021
Short Fiction Prize 2021
Short Fiction Prize 2020
Flash Fiction Contest 2020
Creative Nonfiction Award 2020
Elements Contest 2020: Conflict
Short Fiction Prize 2019
Flash Fiction Contest 2019
First Chapters Contest 2019
Short Fiction Prize 2018
Elements Contest 2018: Character | Dialogue Setting
Editorial Feedback
Fast Response
Black Lives Matter
Resources on Racism
BY TITLE, FORM, AUTHOR
STORY LISTS
For Teachers
For Students
High School Contest
Explore by Theme
Best Advice
Video Tutorials
Recommended Reading
Writing Prompts
Writers' Resources
SUBMIT YOUR WORK
BOARD & COUNCIL
FRIENDS & PATRONS
NARRATIVE IN THE NEWS
ADVERTISE IN NARRATIVE
ADVERTISING
PRIVACY POLICY
TERMS OF USE
by Title, Form, Author
Story Lists
Theme-Based Reading Guide
Writers & Mentors Videos
Board of Directors
Friends & Patrons
Narrative in the News
Advertise in Narrative
Submit Your Work
Fall Story Contest—for fiction and nonfiction. $5,000 in awards $5,000 Narrative Prize—for new and emerging poets and writers General Submissions Story of the Week Poem of the Week Six-Word Stories Cartoons and Graphic Stories Photography Readers' Narratives
We welcome submissions of original, previously unpublished manuscripts of all lengths, ranging from short short stories to complete book-length works for serialization. Narrative regularly publishes fiction, poetry, and nonfiction, including stories, novels, novel excerpts, novellas, personal essays, humor, sketches, memoirs, literary biographies, commentary, reportage, interviews, and features of interest to readers who take pleasure in storytelling and imaginative prose. We look for quality and originality of language and content. In addition to submissions for issues of Narrative Magazine itself, we also encourage submissions for our Story of the Week, literary contests, and Readers' Narratives. Please read our Submission Guidelines for all information on manuscript formatting, word lengths, author payment, and other policies.
Click here to submit your work.
🎉 Our next novel writing master class starts in – ! Claim your spot →
Looking to publish? Meet your dream editor on Reedsy.
Find the perfect editor for your next book
1 million authors trust the professionals on Reedsy, come meet them.
Last updated on Jun 05, 2023
Where to Submit Short Stories: 20 Places Accepting Submissions
If you want to get your foot in the door of the publishing world, you should look for outlets open to short story submissions . As an aspiring author, these publications can serve as a training ground where you can learn to appeal to editors, build some credits for your author bio , and grow your fan base. Plus, it's a chance to get paid for your writing, which is nothing to be sniffed at.
To help you get started, we've compiled 20 publications that accept short stories.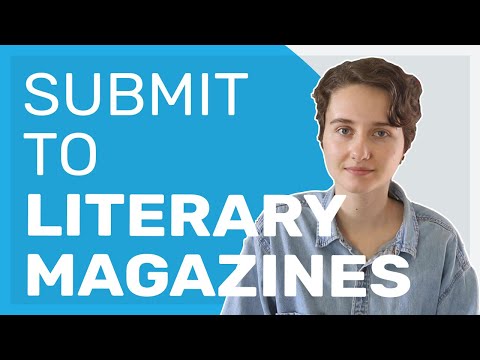 Magazines open to short story submissions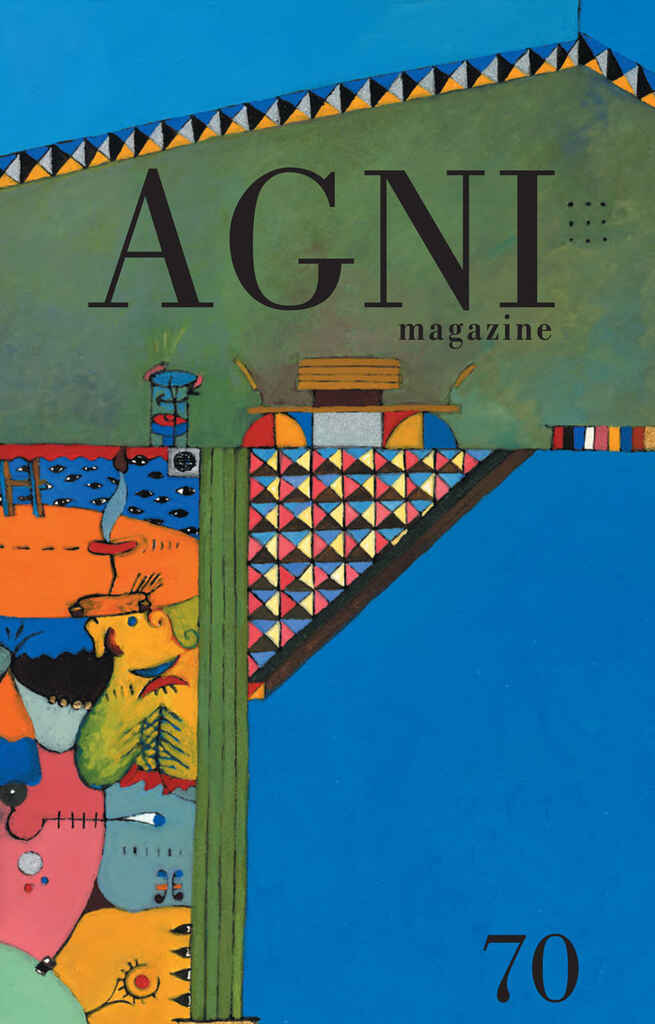 2. The Atlantic
About : Founded in 1875, The Atlantic has been home to some of "the most urgent essays, the most vital literature," publishing works of nonfiction, fiction, and poetry. Aside from writing an exceptional piece, your key to getting through the door of this venerable institution is to be familiar with what they've already published. Submission window : Ongoing Compensation : Unspecified Word Count : Unspecified Submissions Guidelines : Here
3. Guernica
About : A non-profit magazine operated by a passionate team of volunteers, Guernica has a reputation for literary works that challenge boundaries and pose thought-provoking questions at the intersection of culture and politics. They are open to short fiction, nonfiction, poetry, interviews and more, focusing mostly on themes of "identity, conflict, culture, justice, science, and beyond." They do not accept flash fiction or serialized longer pieces.  Submission window : Ongoing Compensation : $150 for fiction Word Count : Between 2,000 and 7,000  Submissions Guidelines : Here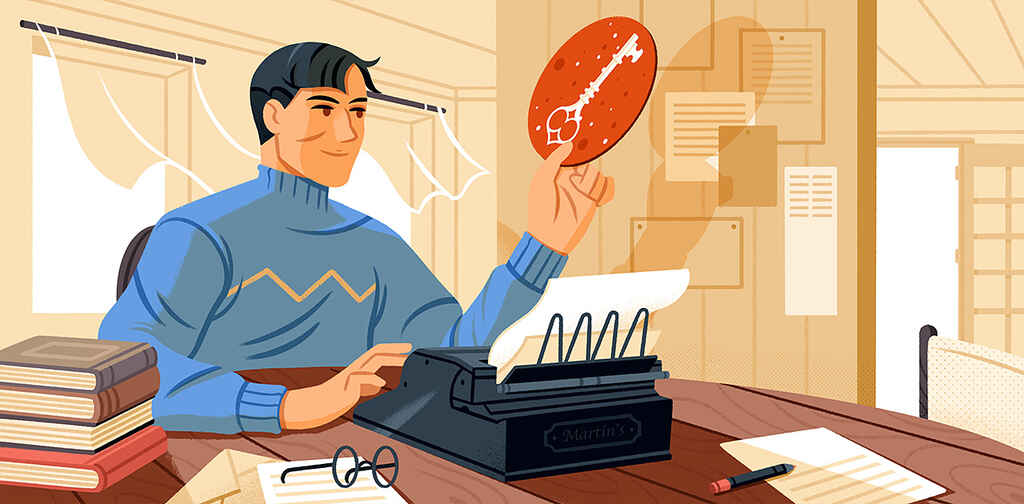 FREE COURSE
How to Craft a Killer Short Story
From pacing to character development, master the elements of short fiction.
4. Black Warrior Review
About : Established by graduate students in an MFA Program in Creative Writing , Black Warrior Review releases two issues annually, encompassing a mix of fiction, nonfiction, poetry, and comics. Central to their mission is the desire to provide a platform for underrepresented voices 一 if your work ventures into the realm of the strange, unorthodox, or culturally niche, consider adding them to your hit list.  Submission window : December 1st – March 1st | June 1st – September 1st Compensation : One-year subscription + nominal lump-sum fee for all works published Word Count : Up to 7,000 for short stories Submission Guidelines : Here
5. PROMPTED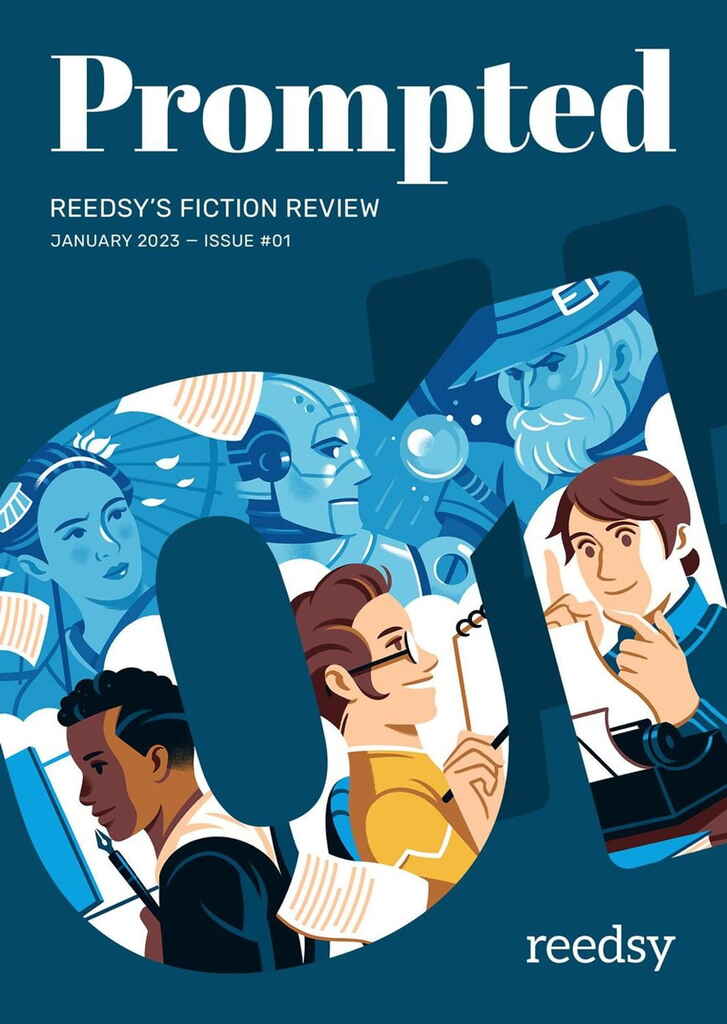 6. Boulevard Magazine
About : Based in St. Louis, Missouri, Boulevard is a biannual literary magazine publishing contemporary fiction, essays, interviews, and poetry. They are welcoming of unpublished authors, so if your work is ready for its main stage debut, this may be your chance to shine. Note that they don't accept works of science fiction, erotica, western, horror, romance, or children's stories. Submission window : November 1st – May 1st Compensation : $100 – $300 Word Count : Up to 8,000  Submission Guidelines : Here
7. The Georgia Review
About : Published quarterly by the University of Georgia since 1947, The Georgia Review is a journal that features stories addressing "the evolving concerns and interests of readers from around the world." They publish short stories of literary fiction , but also works of poetry, essays, and book reviews . Submission window : August 15th – May 15th Compensation : $50 per printed page, up to $800 Word Count : Up to 9,000  Submission Guidelines : Here
🧹 To increase your chances of getting your story published, make sure you polish it to professional standards before submitting it. Reedsy's editors are ready to help you tighten your submissions.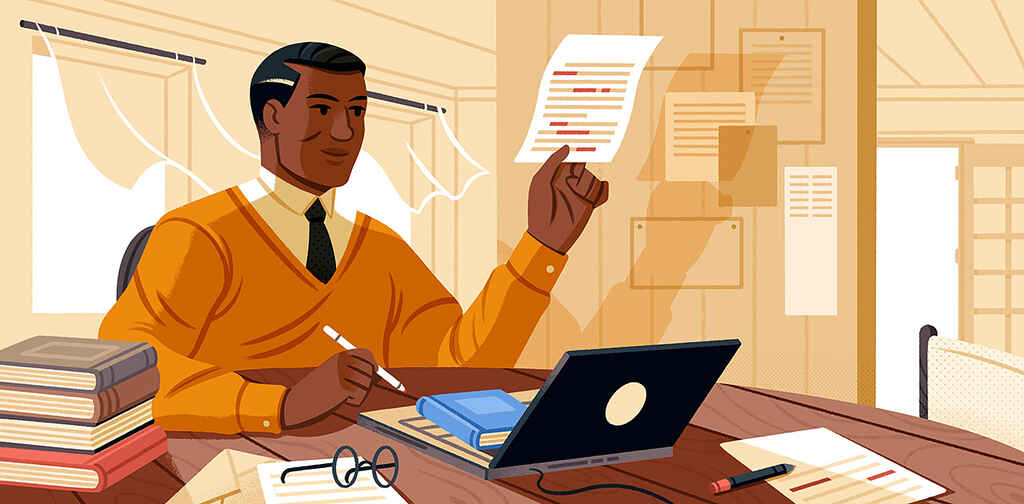 MEET EDITORS
Polish your book with expert help
Sign up, meet 1500+ experienced editors, and find your perfect match.
8. New England Review
About : An exciting magazine collecting short stories, novellas, poetry, personal essays, travelogues, and other forms of writing, the New England Review champions all genres with the aim of giving readers "a vital snapshot of the literary moment." They accept stories of up to 20,000 words, though they tend to prefer those under 10,000. The New England Review is particularly interested in translated work, so if your original piece is in a language other than English, consider hiring a literary translator . Submission window : September 1st – November 1st | March 1st – May 31st Compensation : $20 per page ($50 minimum), two copies of the issue, one-year subscription Word Count : Up to 20,000  Submission Guidelines : Here
9. Daily Science Fiction
About : Daily Science Fiction (DSF) is an online platform that publishes science fiction short stories every single day and distributes them to their email list. They look for character-driven science fiction, fantasy, and slipstream narratives, though they value originality and craft above all else. They're also open to publishing flash series composed of three or more tales, connected by a shared theme. Their submission window is ongoing, but its worth noting that they do occasionally go on pause.  Submission window : Ongoing outside of December 24th – January 2nd Compensation : 8 cents per word Word Count : 100 – 1,500 Submission Guidelines : Here
10. The First Line
About : Offering an opening sentence to use as a starting point for their stories, The First Line challenges writers to craft a unique piece from a shared beginning. They accept short fiction of all genres, as well as essays and poetry. Each of their quarterly issues shares a distinctive first line between all their stories, making it a great place to showcase a writer's unique lens and style. Submission window : February 1st (Spring), May 1st (Summer), August 1st (Fall), November 1st (Winter) Compensation : $25 – $50 Word Count : 300 – 5,000 Submission Guidelines : Here
FREE RESOURCE
Story Submissions Tracker
Stay organized on your journey to find the right home for your short stories.
11. The Incandescent Review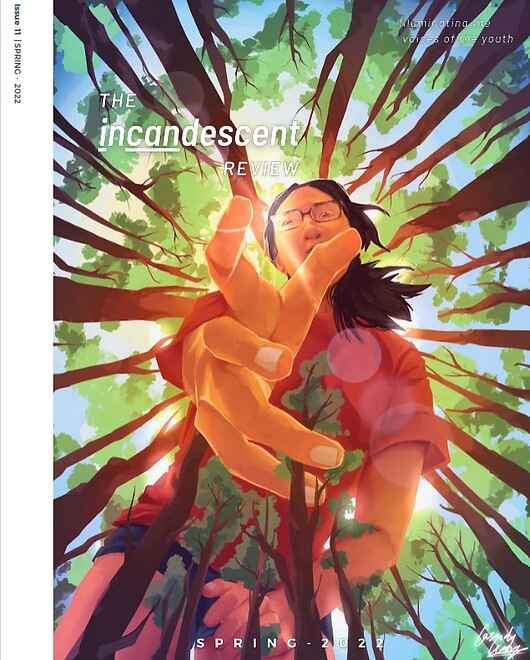 12. The New Yorker
About : Founded in 1925, The New Yorker is an eclectic journal that has published countless iconic works from authors like Edmund Wilson, J.D. Salinger, and Alice Munro, just to name a few. But don't get discouraged: they're open to rising writers too. They accept short fiction, essays, poetry, and satire, all sent via email as PDF attachments. In the event that your submission is successful, you will be notified within 90 days.  Submission window : Ongoing Compensation : Unspecified Word Count : Unspecified Submission Guidelines : Here
13. North American Review
About : As the oldest literary magazine in America, the North American Review boasts a storied history that has seen them print works from American titans like Ralph Waldo Emerson, Edith Wharton, and Flannery O'Connor. Their magazine features short stories, creative nonfiction , nonfiction, and poetry on all kinds of subjects. However — as their title would suggest — they have a particular fondness for stories grounded in North American experience and identity, exploring issues such as the environment, class inequality, and sexuality. As per their website, they also love stories that "start quickly and have a strong narrative arc." Submission window : November 2nd – May 1st Compensation : Unspecified Word Count : No set word limit Submission Guidelines : Here
☝️ Make sure you double-check the formatting requirements on the magazine's website before submitting. Use our free manuscript template as a starting point, then adjust it as needed.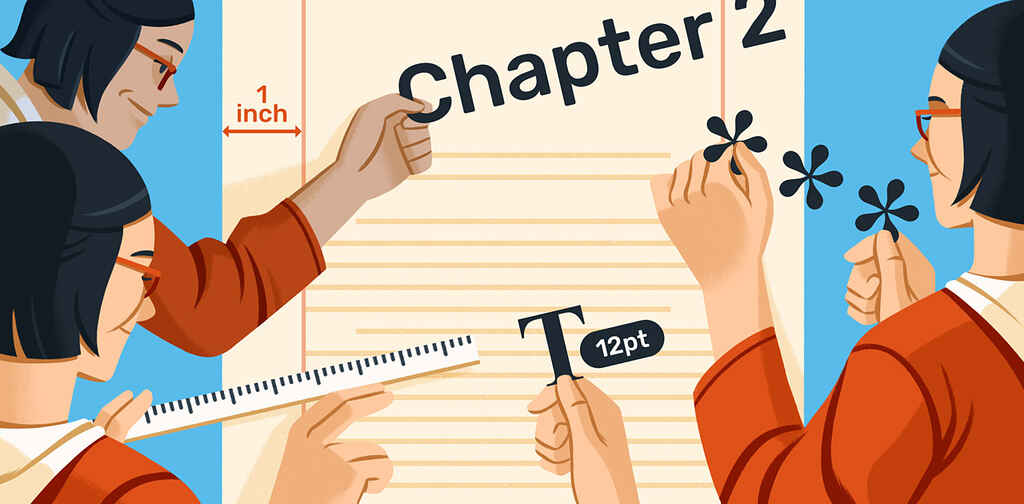 Manuscript Format Template
Get your manuscript ready for submission to agents and publishers.
14. One Story
About : Where most literary magazines work hard to curate sympathetic collections of stories, One Story has taken the opposite approach: each of their issues contain just a single piece of short fiction. With a steadfast mission to ensure that short stories and budding authors never fade into literary obscurity, they seek out literary fiction that resonates with their audience as standalone works. Accepting submissions based on almost any subject matter, their focus is on finding work that's crafted in a way that leaves the reader satisfied. Submission window : January 15th – May 31st | September 3rd – November 14th Compensation : $500 Word Count : 3,000 - 8,000 Submission Guidelines : Here
15. Ploughshares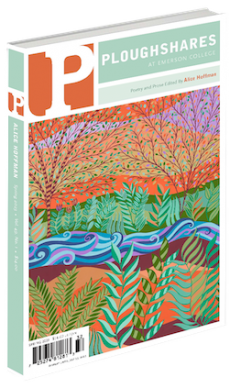 16. Story Magazine
About : Released three times a year, Story is a print magazine dedicated to diverse and high-quality short fiction stories, some of which have been reprinted in prestigious anthologies such as The Best American Short Stories, The Pushcart Prize, and The O. Henry Prize Stories. This outlet accepts both flash fiction and long stories, with no formal guidelines regarding style or genre. For the impatient writers out there, note that their average response time is around five months.  Submission window : Ongoing Compensation : $10 per page Word Count : Between 2,000 and 25,000 Submission Guidelines : Here
17. Vestal Review
About : If you're a flash fiction writer, Vestal Review may be the ideal platform for you. This magazine seeks captivating stories of any genre and style, so long as they remain with a concise 500-word limit. They value narratives that, despite their brevity, can transport the reader from point A to point B. Oh, and they love a story that makes them laugh. Submission window : February 1st – May 31st | August 1st – November 30th Compensation : $75 Word Count : Up to 500  Submission Guidelines : Here
18. The Threepenny Review
About : The Threepenny Review has been publishing quarterly issues since it was founded in 1980. It features short stories of fiction, memoirs, poetry, and personal essays, reaching a readership of over 10,000 devoted readers. If you're interested in submitting, they recommend browsing through their Reading Room to get a sense of the writing they prefer. Note that their response time can vary from two days to two months. Submission window : January 1st – May 1st Compensation : $400 Word Count : Up to 4,000  Submission Guidelines : Here
19. Zoetrope: All-Story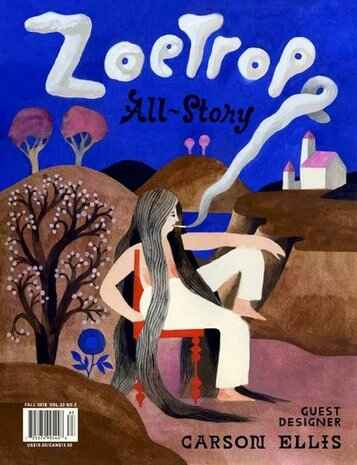 20. The Antioch Review
About : Currently on a hiatus. The Antioch Review stands as a revered institution among independent literary magazines, boasting an impressive legacy of over 75 years. Over the course of that history, the Review has consistently published essays, fiction, and poetry from both emerging talents and established writers. They feature only three short stories per issue, selecting the most thought-provoking, pertinent, and skillfully crafted ones. Submission window : September 1st – May 31st Compensation : $20 per printed page and two copies of the issue Word Count : Up to 5,000  Submission Guidelines : Here
💡 If you want to learn what makes a good short story, and its essential elements, watch this workshop by writer Shaelin Bishop.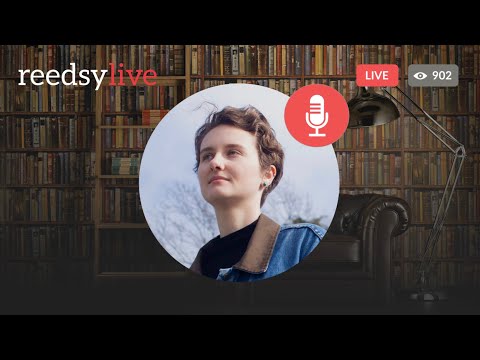 More resources to nail your short story submissions
While these publications are some of our favorites, there are hundreds of other places you can submit your writing. Search for them here:
The Best Writing Contests of 2023
The Best Literary Magazines of 2023
Or maybe you're still working on your writing, and are not quite sure if it's ready to send out to the world yet. If that's the case, here are a few resources to help:
Browse editors who work on short fiction
Check our guide to writing a short story
Find out how many words go into a short story
And finally, perhaps you're still at step one: you haven't started writing yet and are waiting for inspiration to strike. Don't worry, we've got you covered there as well:
How to Start Creative Writing
200+ Short Story Ideas
100 + Creative Writing Exercises
700+ Creative Writing Prompts
25 Creative Writing Examples to Inspire You Today
Best of luck with your submissions! We hope you'll get published by a magazine you love, and that it'll be the first step of a long and successful literary career.
Join a community of over 1 million authors
Reedsy is more than just a blog. Become a member today to discover how we can help you publish a beautiful book.
1 million authors trust the professionals on Reedsy, come meet them.
Enter your email or get started with a social account: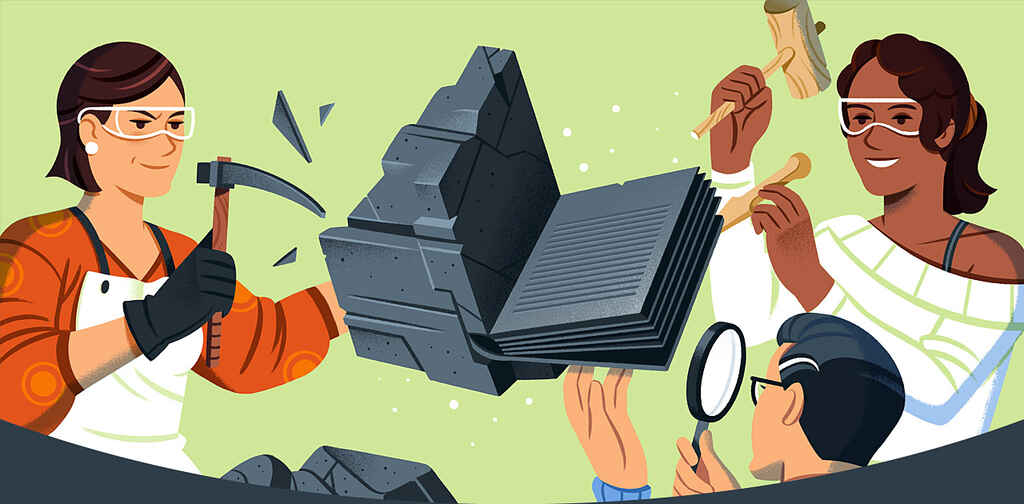 Meet short story editors
Perfect your story for submission with help from an experienced editor.
THE VISUAL LITERARY JOURNAL
We publish one story per month as our Featured piece. We will also periodically seek to publish one story in a new section - "Introducing" - which will be a showcase for excellent new writers; that is, writers for whom this is their first published piece. In both cases we are looking for the best, carefully crafted, deeply considered work. We especially welcome submissions from people who are underrepresented in UK publishing, including those from Black, Asian and minority ethnic backgrounds, disabled people and LGBTQI+ people.
All submissions are seen by two readers and we aim to respond within two months of our submissions window closing. There are no submission fees. We offer a paid Critique service (see here ), which supports our future existence. We're also deeply grateful for metaphorical coffees bought at our Ko-Fi page and every small PayPal donation.
We are currently closed to submissions - thanks to everyone who submitted in our last window.
We accept submissions via Submittable (link below). Please do not email your story unless using our Critique Service .
Before you submit, please read the following guidelines carefully :
1. We accept fiction between 500 and 5,000 words. We have wide-ranging tastes and have happily published traditional character-driven stories next to non-conformist work of extraordinary innovation. We admire and love poets and memoirists, but can't accept poetry or life writing. The boundaries can be blurred in hybrid forms and that's great; if you feel your hybrid piece qualifies as fiction, send it in. We might disagree in the end, but we'll admire your bravado.
2. We accept submissions from the UK, Europe, the Commonwealth and every other country except for the USA . We are sorry to exclude the excellent work of our US friends, but in order to manage the volume of submissions, we've had to close this door for now. And of course there are many, many wonderful US literary journals to which such authors can submit.
3. Format: Please use a widely accessible format such as .doc, .docx, .rtf, .pdf or .odt. Use a standard font like Times New Roman or Calibri or Arial, 11/12pt – unless the story itself dictates different formatting. You can include page numbers or not, double-space or not, but please give us reasonable margins. Just make it readable.
4. Include in your brief Submittable cover letter:
a) the title of your story and its rough word count;
b) a short bio;
c) [only if the story has been previously published], the name and year of the print publication in which it appeared.
5. No multiple submissions – please only submit one story at a time, and don't send more until you have a response from us, which which we'll do our best to provide within a month of our submissions window closing.
6. Simultaneous submissions (i.e. you're sending a piece to us while it's also being considered by other magazines or competitions) are absolutely fine. However, please, please, withdraw your submission via Submittable if your piece is accepted elsewhere. We'll be really happy for you, and it saves us the pain of reading, discussing, and making space for a story that then turns out to be unavailable.
7. Work that has been published online, or is available anywhere else digitally, is NOT accepted. Even if there's a paywall (sorry). We DO consider work that has been previously published in a print medium with fewer than 5,000 subscribers or sales.
8. Work should be in English (or, at least, a form of that language that's been deliberately altered for artistic reasons). We can't accept foreign-language submissions.
9. The Editors' decision is final, and we can't provide feedback (unless you're using the paid Critique Service ).
10. YES, WE PAY. Payment is 2p (£0.02) per word, to the nearest 100 words, with a minimum of £30 and maximum £100, paid via PayPal. (For those without a PayPal account, we can work out an alternative method of payment.)
Thank you for showing us your work.
We don't charge any reading fees, but if you feel moved to support us – perhaps because culture is the one of the cornerstones of human civilisation and it's horrendously undervalued in the economy – please donate:
The 5 Best Places to Submit Your Short Stories
We share our top literary magazine suggestions to submit your short stories.By Erin McReynolds
According to Duotrope, there are currently 5,000 markets for submitting fiction, nonfiction, and poetry. So how in the world do you decide where to send your work? It depends on your goal. If you want immediate readership, there are many lesser-known online magazines that respond faster and publish more submissions by emerging authors—it's a great way to build confidence and a resume. But if you feel ready for the big leagues, and don't mind waiting sometimes several months for what will likely be a rejection, (the rewards outweigh the risks, right?) shoot for the moon. 
Most writers submit work in tiers. They first send their work to 5 or 10 "pie in the sky" places—maybe these pay more or are highly prestigious, but are also the most competitive. If rejected by all of those, they move on to the next 10, and so on. (If a magazine accepts simultaneous submissions, note in your cover letter that you'll withdraw your work if it's accepted elsewhere.)
Read more:  Submitting Your Work to a Lit Mag? Follow These 5 Steps
Below are some examples of literary magazines typically considered "top tier," based on the number of their stories that have gone on to win Pushcart and O. Henry Prizes or inclusion in Best American Short Stories. Check out an issue or two of any magazine you're considering to be sure your work will be to their tastes.
Tin House : This Portland, OR/Brooklyn-based magazine and small press puts out four excellent issues each year, with Fall and Spring tied to a theme, like theft, ecstasy, or poison. Like most, they take electronic submissions, but they don't charge a reading fee. Check their website to see what they're reading for currently. You can also submit flash fiction (1000 words or fewer), which they publish weekly online.
Reading period : September and March only (check the website for extensions)
Notable alumni : Louise Erdrich, Steven Millhauser, Joy Williams
The Paris Review : Since its first printing in 1953, this journal has been considered the gold standard. In its first five years alone, it published Italo Calvino, Jack Kerouac, Adrienne Rich, and Samuel Beckett, so your work would be in legendary company. They only accept submissions by snail mail, though, and you have to let them know ASAP if your work gets accepted elsewhere—a postcard should suffice.
Reading period : No restrictions
Pay : Unspecified
Notable alumni : Ursula K. LeGuin, Ben Marcus, Rachel Cusk
One Story : This slim, colorful reader comes out once a month and always contains a truly outstanding story, usually by a new or emerging author. There's nothing wrong with seeing work by more well-known and successful writers in publications, but when you want to feel like yours could be the next big story appearing in mailboxes (and Best American Short Stories), One Story is a very encouraging prospect. Electronic submission, no fee.
Reading period : January 15 – May 31 and September 1 – November 14
Notable alumni : Ann Patchett, Joyce Carol Oates
Plougshares : Since 1971, this acclaimed magazine has been producing four issues annually, with two each year guest edited by luminaries like Tobias Wolff, Raymond Carver, and Elizabeth Strout. Work appearing in their pages is also scattered all over best-of anthologies. Electronic submissions are preferred and require a $3 fee (waived for subscribers).
Reading period : June 1 – January 15 Pay : $45 per printed page ($450 max) Notable alumni : Stephen King, Helen Oyeyemi, Deborah Eisenberg
The Gettysburg Review : The journal published by Pennsylvania's Gettysburg College since 1988 has consistently ranked high for prizes and anthology inclusion, but it's also a solid bet for emerging writers looking to make a name for themselves. Electronic submissions cost $3 for non-subscribers, but they'll gladly take snail mail for free. Be advised that it can take up to eight months for them to respond, but they accept simultaneous submissions so your work doesn't have to hang out in limbo while you wait.
Reading period : September 1 – May 31
Pay : $25 per printed page
Notable alumni :  E.L. Doctorow, Rita Dove
Read our Tips For Submitting to Literary Magazines before you hit submit or drop that envelope in the mail!
Share with your friends
Related articles.
Quick Reads: The Best Short Story Collections 2019
A Cat Called Grievous: A Short Story by R.L. Maizes
Celadon delivered.
Subscribe to get articles about writing, adding to your TBR pile, and simply content we feel is worth sharing. And yes, also sign up to be the first to hear about giveaways, our acquisitions, and exclusives!
" * " indicates required fields
Connect with
Sign up for our newsletter to see book giveaways, news, and more.
Jump to navigation Skip to content
Search form
P&W on Facebook
P&W on Twitter
P&W on Instagram
Find details about every creative writing competition—including poetry contests, short story competitions, essay contests, awards for novels, grants for translators, and more—that we've published in the Grants & Awards section of Poets & Writers Magazine during the past year. We carefully review the practices and policies of each contest before including it in the Writing Contests database, the most trusted resource for legitimate writing contests available anywhere.
Find a home for your poems, stories, essays, and reviews by researching the publications vetted by our editorial staff. In the Literary Magazines database you'll find editorial policies, submission guidelines, contact information—everything you need to know before submitting your work to the publications that share your vision for your work.
Whether you're pursuing the publication of your first book or your fifth, use the Small Presses database to research potential publishers, including submission guidelines, tips from the editors, contact information, and more.
Research more than one hundred agents who represent poets, fiction writers, and creative nonfiction writers, plus details about the kinds of books they're interested in representing, their clients, and the best way to contact them.
Trying to get your work published can feel like wandering in a maze. If you are running into one dead end after another, not sure which way to turn, Poets & Writers can demystify the process and help you reach your destination—publication.
Every week a new publishing professional shares advice, anecdotes, insights, and new ways of thinking about writing and the business of books.
Stay informed with reports from the world of writing contests, including news of extended deadlines, recent winners of notable awards, new contest announcements, interviews with winners, and more.
Since our founding in 1970, Poets & Writers has served as an information clearinghouse of all matters related to writing. While the range of inquiries has been broad, common themes have emerged over time. Our Top Topics for Writers addresses the most popular and pressing issues, including literary agents, copyright, MFA programs, and self-publishing.
Our series of subject-based handbooks (PDF format; $4.99 each) provide information and advice from authors, literary agents, editors, and publishers. Now available: The Poets & Writers Guide to Publicity and Promotion, The Poets & Writers Guide to the Book Deal, The Poets & Writers Guide to Literary Agents, The Poets & Writers Guide to MFA Programs, and The Poets & Writers Guide to Writing Contests.
Find a home for your work by consulting our searchable databases of writing contests, literary magazines, small presses, literary agents, and more.
Poets & Writers lists readings, workshops, and other literary events held in cities across the country. Whether you are an author on book tour or the curator of a reading series, the Literary Events Calendar can help you find your audience.
Get the Word Out is a new publicity incubator for debut fiction writers and poets.
Research newspapers, magazines, websites, and other publications that consistently publish book reviews using the Review Outlets database, which includes information about publishing schedules, submission guidelines, fees, and more.
Well over ten thousand poets and writers maintain listings in this essential resource for writers interested in connecting with their peers, as well as editors, agents, and reading series coordinators looking for authors. Apply today to join the growing community of writers who stay in touch and informed using the Poets & Writers Directory.
Download our free app to find readings and author events near you; explore indie bookstores, libraries, and other places of interest to writers; and connect with the literary community in your city or town.
Let the world know about your work by posting your events on our literary events calendar, apply to be included in our directory of writers, and more.
Find a writers group to join or create your own with Poets & Writers Groups. Everything you need to connect, communicate, and collaborate with other poets and writers—all in one place.
Find information about more than two hundred full- and low-residency programs in creative writing in our MFA Programs database, which includes details about deadlines, funding, class size, core faculty, and more. Also included is information about more than fifty MA and PhD programs.
Whether you are looking to meet up with fellow writers, agents, and editors, or trying to find the perfect environment to fuel your writing practice, the Conferences & Residencies is the essential resource for information about well over three hundred writing conferences, writers residencies, and literary festivals around the world.
Find information about venues that host readings and author events, including bookstores, bars, cafes, libraries, literary arts centers, and more. The Reading Venues database includes details about how to schedule your own reading, admission fees, audience size, parking and transit information, and more.
Discover historical sites, independent bookstores, literary archives, writing centers, and writers spaces in cities across the country using the Literary Places database—the best starting point for any literary journey, whether it's for research or inspiration.
Search for jobs in education, publishing, the arts, and more within our free, frequently updated job listings for writers and poets.
Poets & Writers Live is an initiative developed in response to interviews and discussions with writers from all over the country. When we asked what Poets & Writers could do to support their writing practice, time and again writers expressed a desire for a more tangible connection to other writers. So, we came up with a living, breathing version of what Poets & Writers already offers: Poets & Writers Live.
Establish new connections and enjoy the company of your peers using our searchable databases of MFA programs and writers retreats, apply to be included in our directory of writers, and more.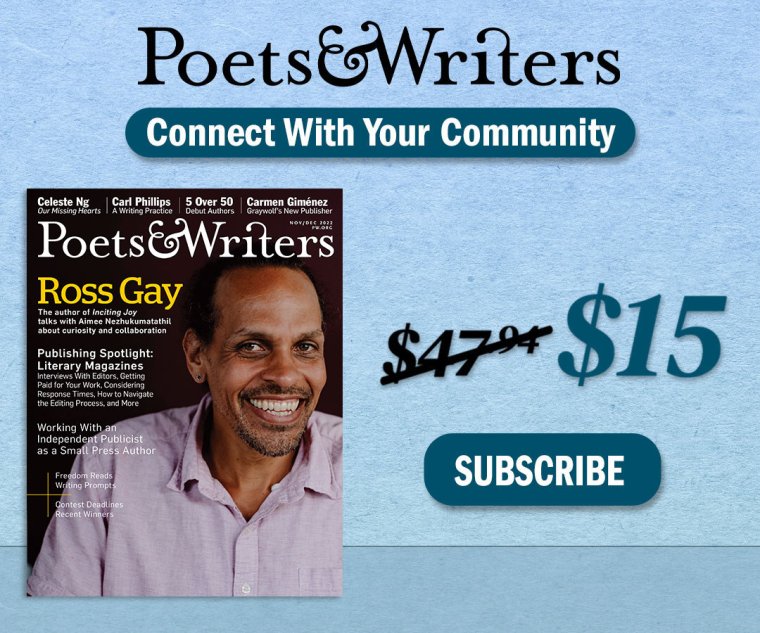 Bring the literary world to your door—at half the newsstand price. Available in print and digital editions, Poets & Writers Magazine is a must-have for writers who are serious about their craft.
View the contents and read select essays, articles, interviews, and profiles from the current issue of the award-winning Poets & Writers Magazine .
Read three decades of essays, articles, interviews, profiles, and other select content from Poets & Writers Magazine .
View the covers and contents of every issue of Poets & Writers Magazine , from the current edition all the way back to the first black-and-white issue in 1987.
In our weekly series of craft essays, some of the best and brightest minds in contemporary literature explore their craft in compact form, articulating their thoughts about creative obsessions and curiosities in a working notebook of lessons about the art of writing.
The Time Is Now offers weekly writing prompts in poetry, fiction, and creative nonfiction to help you stay committed to your writing practice throughout the year. Sign up to get The Time Is Now, as well as a weekly book recommendation for guidance and inspiration, delivered to your inbox.
Every week a new author shares books, art, music, writing prompts, films—anything and everything—that has inspired and shaped the creative process.
Watch videos, listen to audio clips, and view slideshows related to articles and features published in Poets & Writers Magazine .
Ads in Poets & Writers Magazine and on pw.org are the best ways to reach a readership of serious poets and literary prose writers. Our audience trusts our editorial content and looks to it, and to relevant advertising, for information and guidance.
Start, renew, or give a subscription to Poets & Writers Magazine ; change your address; check your account; pay your bill; report a missed issue; contact us.
Peruse paid listings of writing contests, conferences, workshops, editing services, calls for submissions, and more.
Poets & Writers is pleased to provide free subscriptions to Poets & Writers Magazine to award-winning young writers and to high school creative writing teachers for use in their classrooms.
Read select articles from the award-winning magazine and consult the most comprehensive listing of literary grants and awards, deadlines, and prizewinners available in print.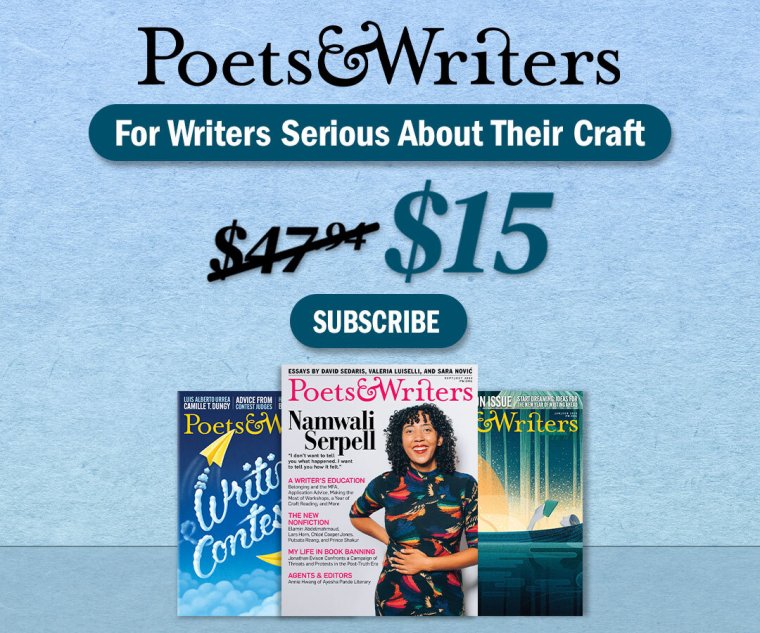 Each year the Readings & Workshops program provides support to hundreds of writers participating in literary readings and conducting writing workshops. Learn more about this program, our special events, projects, and supporters, and how to contact us.
Find information about how Poets & Writers provides support to hundreds of writers participating in literary readings and conducting writing workshops.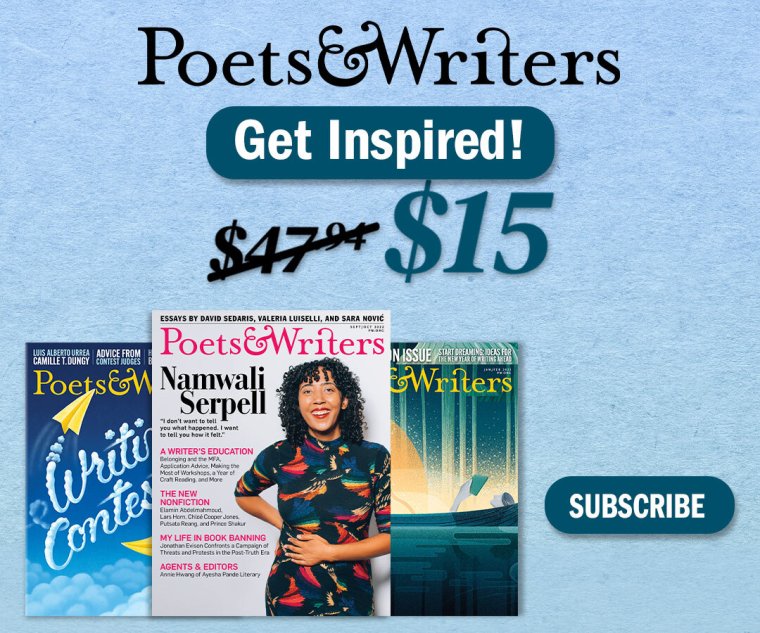 Literary Magazines
Add Literary Magazine Listing
Edit Literary Magazine Listing
FAQ/Criteria
Contact the Administrator
Find a home for your poems, stories, essays, and reviews by researching the publications vetted by our editorial staff and listed in the Literary Magazines database. Here you'll find editorial policies, submission guidelines, and contact information—everything you need to determine which publications match your vision for your writing and your writing life. Use the filters below to find magazines with reading periods that are open now or opening soon (within the next thirty days), accept unsolicited submissions, and match all of your criteria for the perfect publisher of your work.

We publish literary and experimental fiction and translations of works previously unpublished in English. We favor stories of under 7,500 words. Although FICTION publishes a variety of stories, please understand that we do not accept unsolicited artwork, graphic stories, novel excerpts, or interviews.
We do NOT accept the following:
Short fiction under 1,000 words
Long fiction over 20,000 words or full-length novels
Genre fiction such as science fiction, romance, erotica, detective fiction, or young adult fiction
Non-prose fiction such as plays, poetry, non-fiction, or hybrid work that is a heavy mix of any of these elements
How to Submit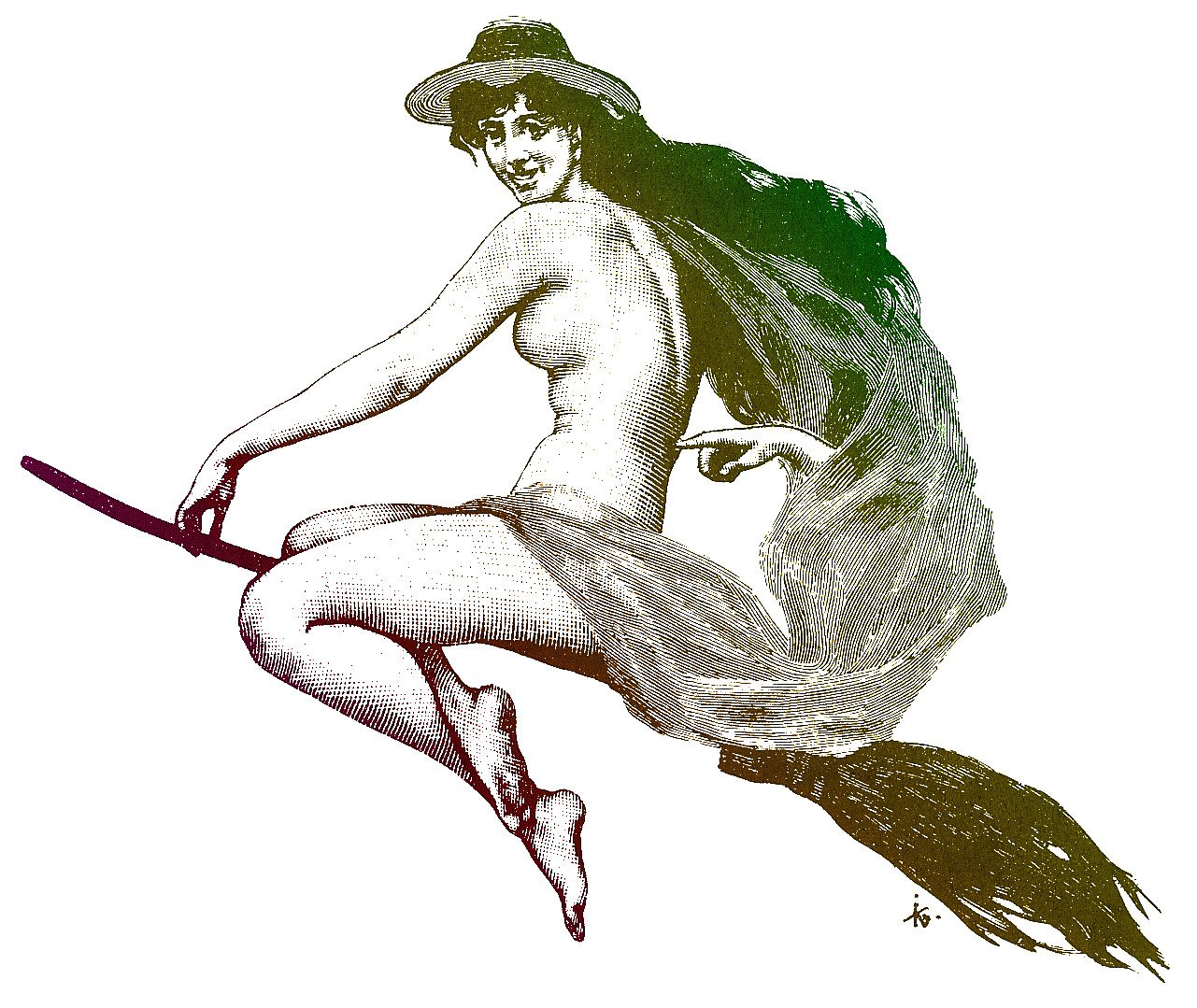 We regret that we cannot accept unsolicited submissions directly by email or postal service.
To submit electronically please read the guidelines below.
Our reading period runs from October 15 through April 15
You can upload your piece on our Submissions Manager: submissions.fictioninc.com .
We accept .doc, .docx, .pdf, .rtf, .txt
Under "comments" please include publications with major literary magazines or presses, literary awards, or past contributions to FICTION
Frequently Asked Questions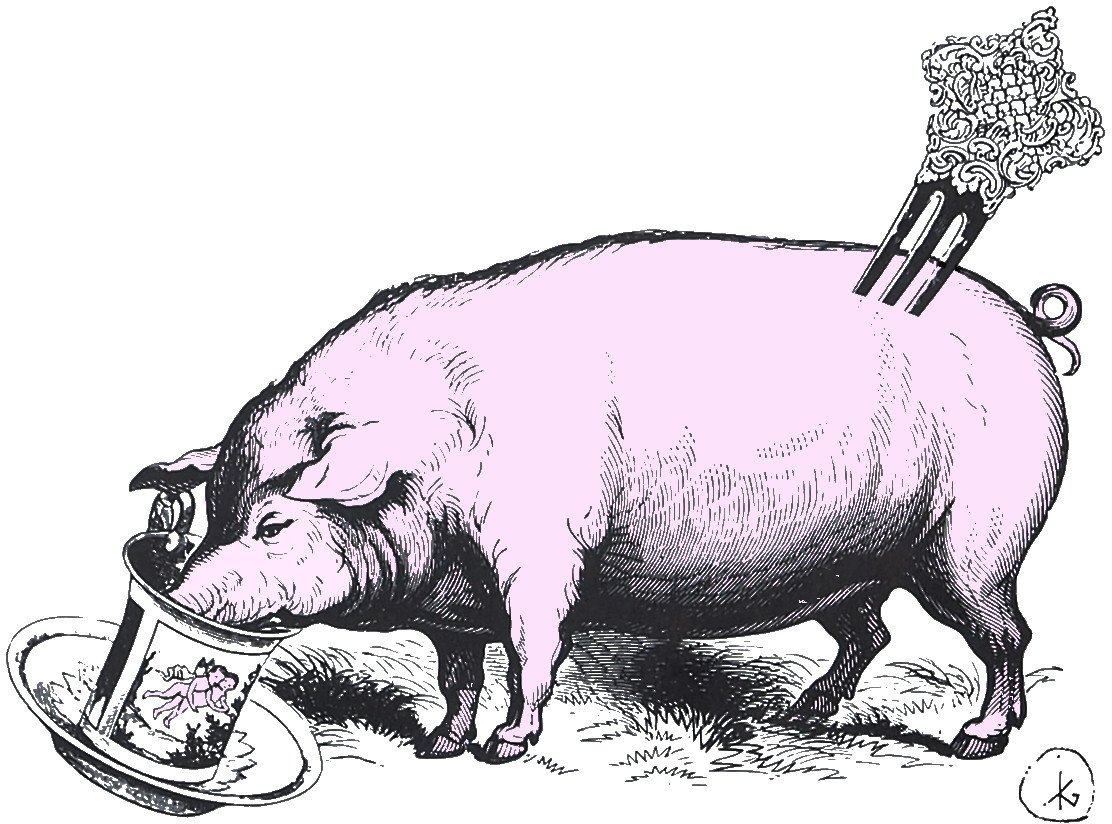 🙟 Can I submit more than one story at a time? Please only submit one story at a time. Our Submissions Manager will prevent you from submitting a second story until after the first has been responded to by our staff. Do not include multiple stories in the same document when uploading to our Submissions Manager. Any submissions that we receive which exceed these limitations will regretfully be declined.
🙟 Can I submit a story to FICTION and another magazine at the same time? Simultaneous submissions are encouraged. However, if your piece has been accepted elsewhere, we ask that you immediately withdraw it using our Submissions Manager. Failure to withdraw your piece only causes an increase in our response time.
🙟 When will I hear back about my submission? As you might imagine FICTION is comprised of a small staff of dedicated readers and we therefore operate on a rolling submission basis. While we try our best to respond within 3-6 months, please be aware that response times may vary as we do not maintain office hours in January or during summer months. Your patience is appreciated.
🙟 Do you pay your contributors? Due to our funding changing from year to year, the amount of payment is determined upon publication. Published authors receive two contributor copies and a two issue subscription.
FICTION | City College of New York | Convent Ave. @ 138th St. | New York, NY 10031
Since its inception, FICTION has aimed to bring the experimental to a broader audience, and to bring new voices to the forefront, publishing emerging authors alongside well known and established writers. Find out more about getting published in FICTION at our Submissions page.