10 Famous Poets Who Left an Indelible Mark on Literature
In their unique styles, these influential poets drew from their experiences to craft memorable poems about the human experience and the world around them.
Decades later—and for some, even centuries—their writings continue to spark our imaginations. Get to know these 10 famous poets whose most popular works have left enduring legacies.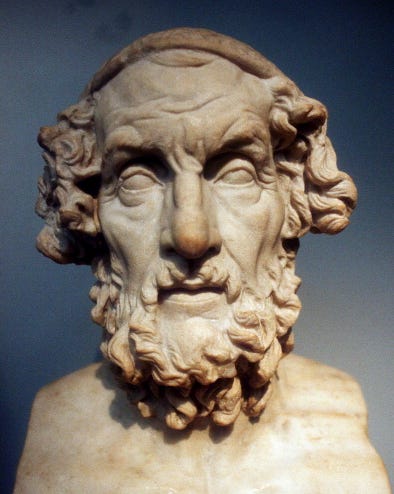 Birth and death date unknown
Little is definitively known about this famous Greek poet who lived before the common era. Some even question whether the same person wrote both epics credited to Homer, The Iliad and The Odyssey . Some scholars believe he might have left hints about his own life through his descriptions of the blind minstrel character Demodokos in The Odyssey .
Despite these uncertainties, the two epics about the fall of Troy and subsequent events have influenced writers throughout history like J.R.R. Tolkien and James Joyce . The use of vivid similes and metaphors as well as the in media res narrative structure—beginning in the middle of the plot and flashing back to past events—are characteristics of Homer's writings.
Ralph Waldo Emerson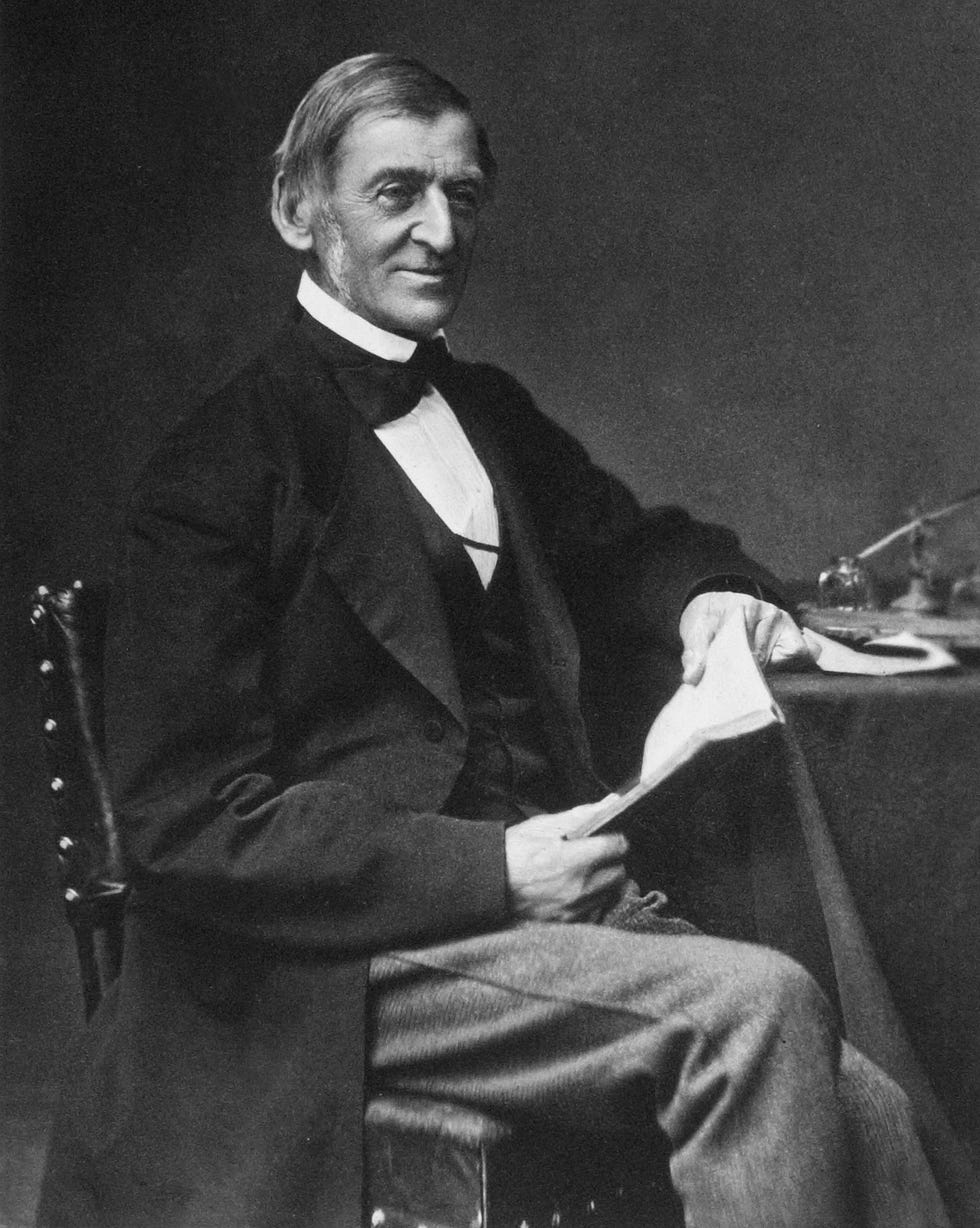 Originally ordained in the Unitarian Church, Emerson resigned from the clergy after three years. He took up writing and lecturing instead, becoming a founding figure of the Transcendentalism movement in New England with early works such as 1836's "Nature." Other notable Transcendentalists included Henry David Thoreau and Margaret Fuller .
According to the Poetry Foundation , Emerson was the first major American writer to explore Middle Eastern and Asian ideas and mythologies in his writing. This was evident in works such as the poem "Brahma" and essay "Persian Poetry."
Learn More About Ralph Waldo Emerson
Edgar Allan Poe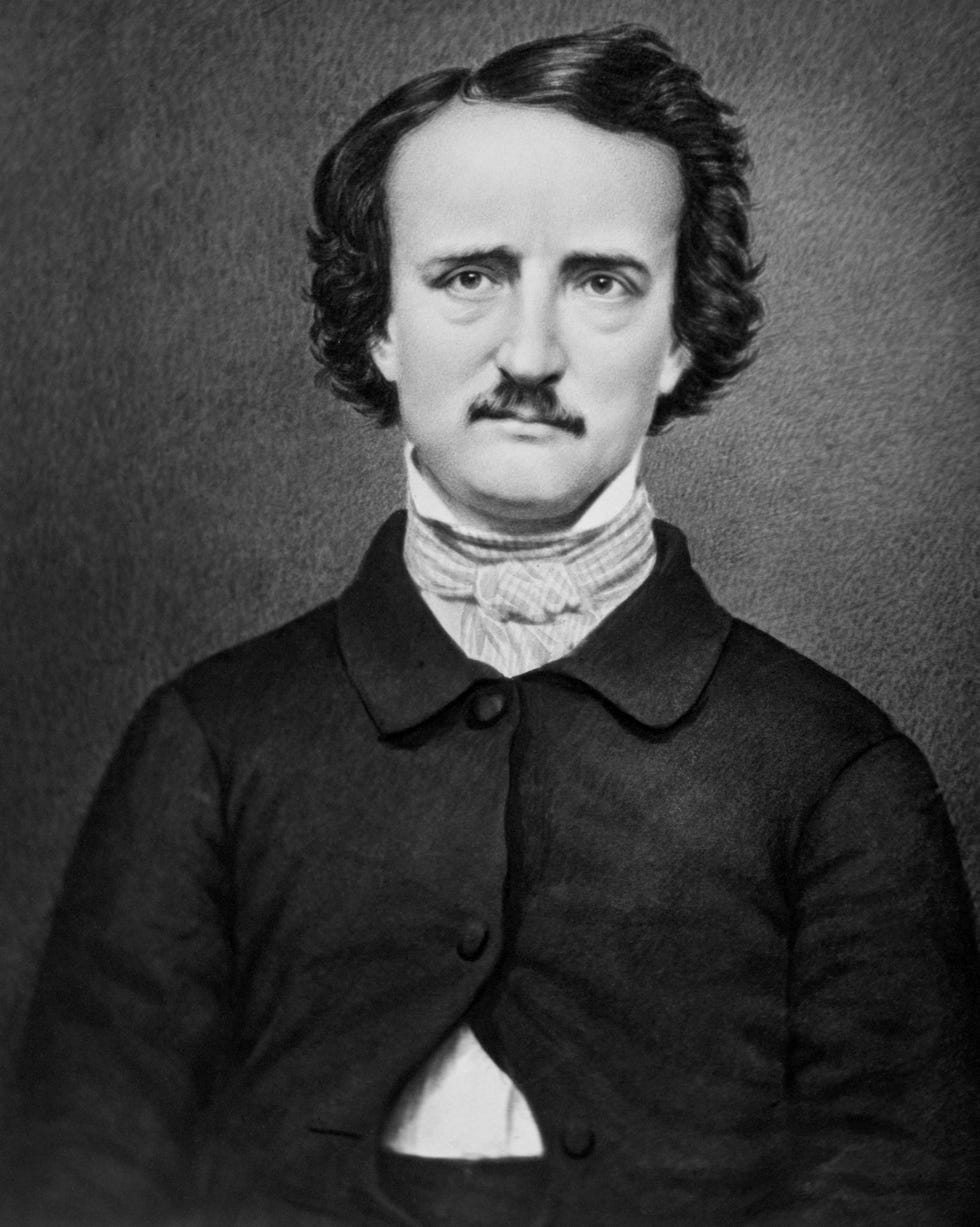 Poe, originally from Boston, is best known for his 1845 poem "The Raven," which explores themes of death and loss akin to his collection of other horror and mystery tales like "The Cask of Amontillado" and "The Tell-Tale Heart."
Poe began writing poems during adolescence. Surprisingly, given how famous his works have become, he initially received little profits from his writing and had to support himself by editing magazines in Philadelphia and New York City.
Learn More About Edgar Allan Poe
Related: Why Edgar Allan Poe's Death Remains a Mystery
Walt Whitman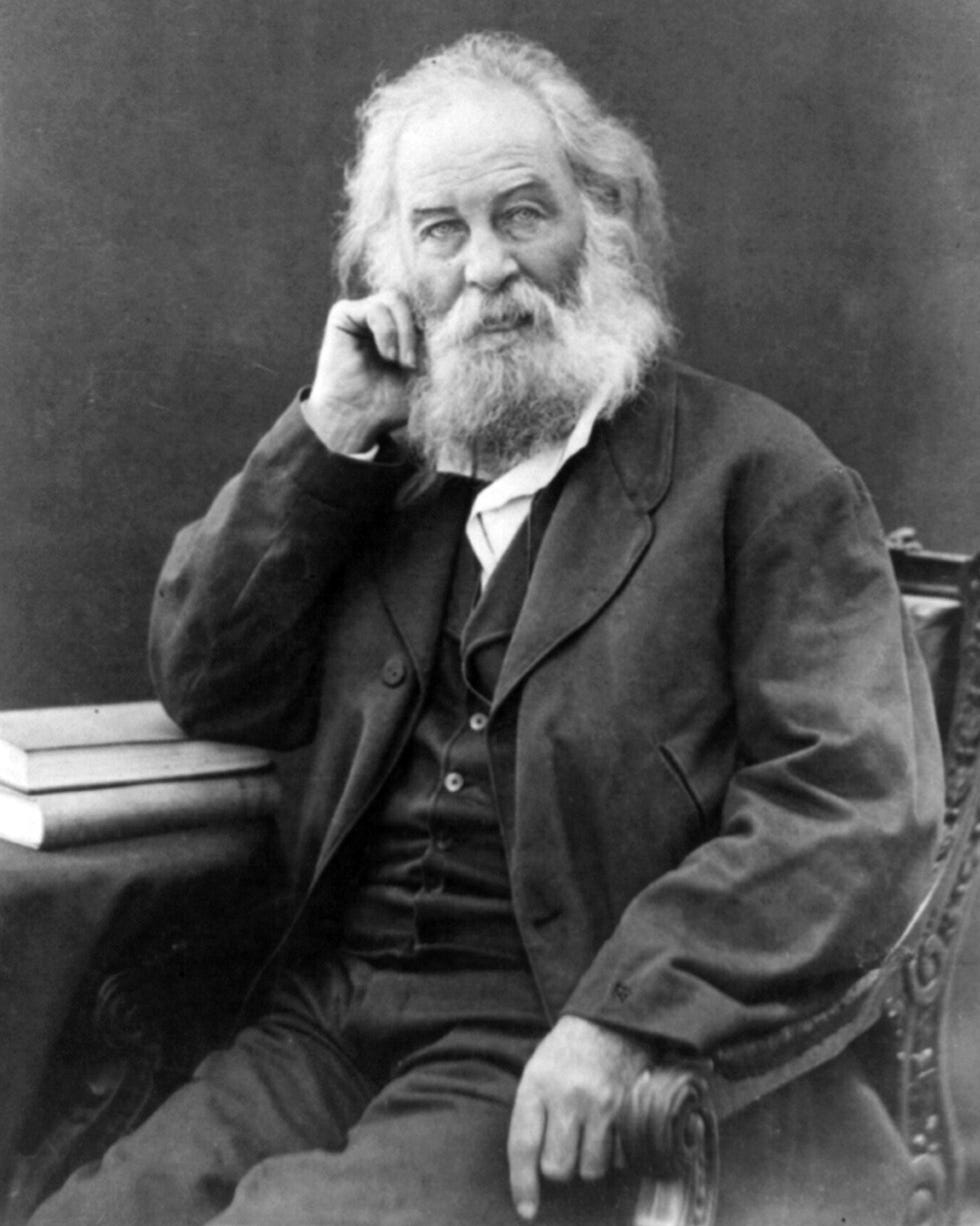 Before his poetry earned him acclaim, Whitman worked as a journalist and was known for taking radical stances on issues like women's property rights, immigration, and labor practices. But with the 1855 release of Leaves of Grass , the New York–born poet cemented his own unique writing style: using first person and rejecting rigid meter.
One of the poems in the collection, "I Sing the Body Electric," went on to inspire a short story by author Ray Bradbury , an episode of the science-fiction TV show The Twilight Zone , and even a 2012 song by Lana Del Rey .
Learn More About Walt Whitman
Emily Dickinson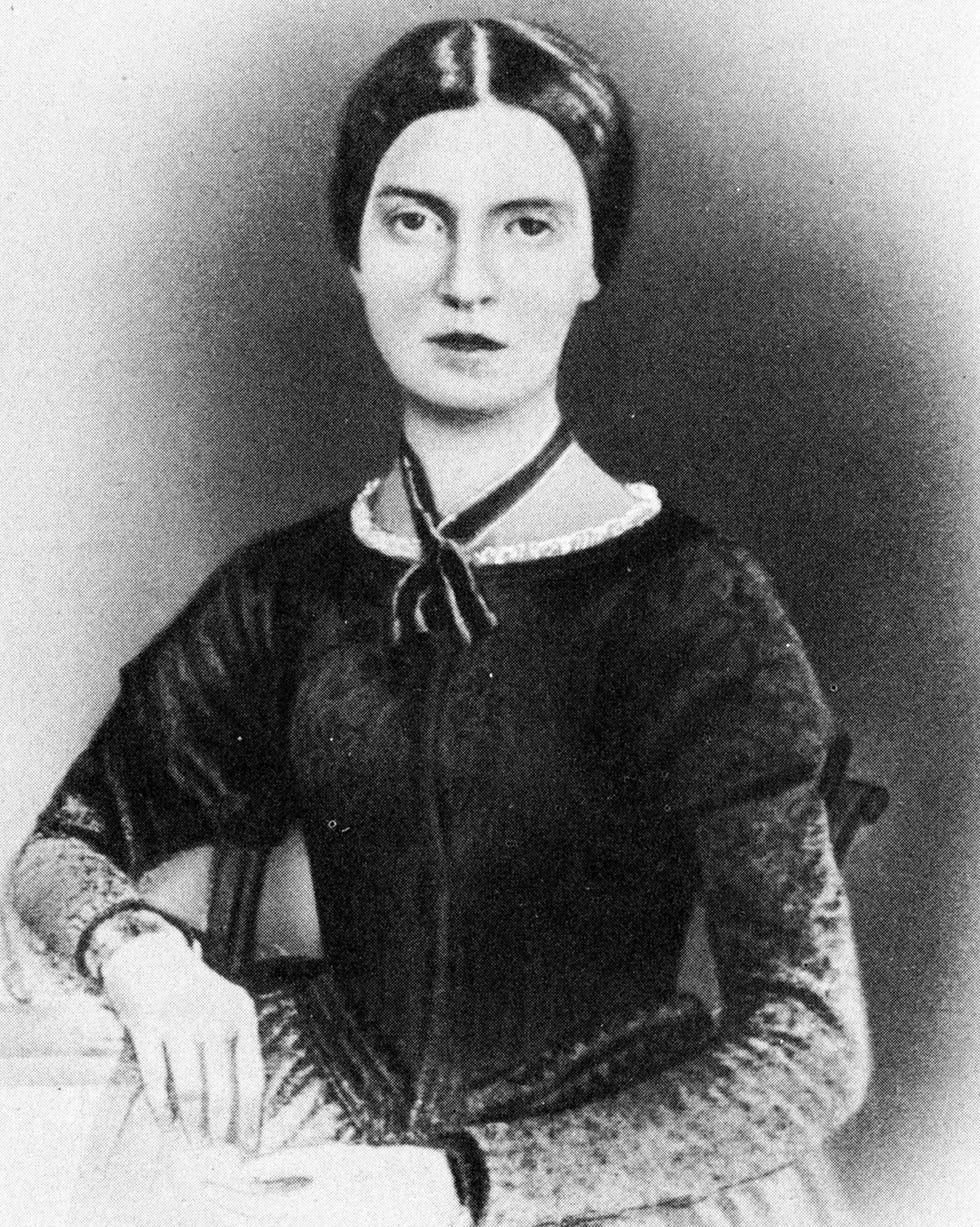 The first volume of Dickinson's poetry wasn't published until 1890, four years after her death, and a full compilation wasn't available until 1955. This is partly because she often wrote in seclusion, with some scholars suggesting she might have suffered from agoraphobia.
Dickinson was known for using compressed verse in her writing and a first-person style similar to writers such as Charlotte Brontë and Elizabeth Barrett Browning .
Learn More About Emily Dickinson
William Butler Yeats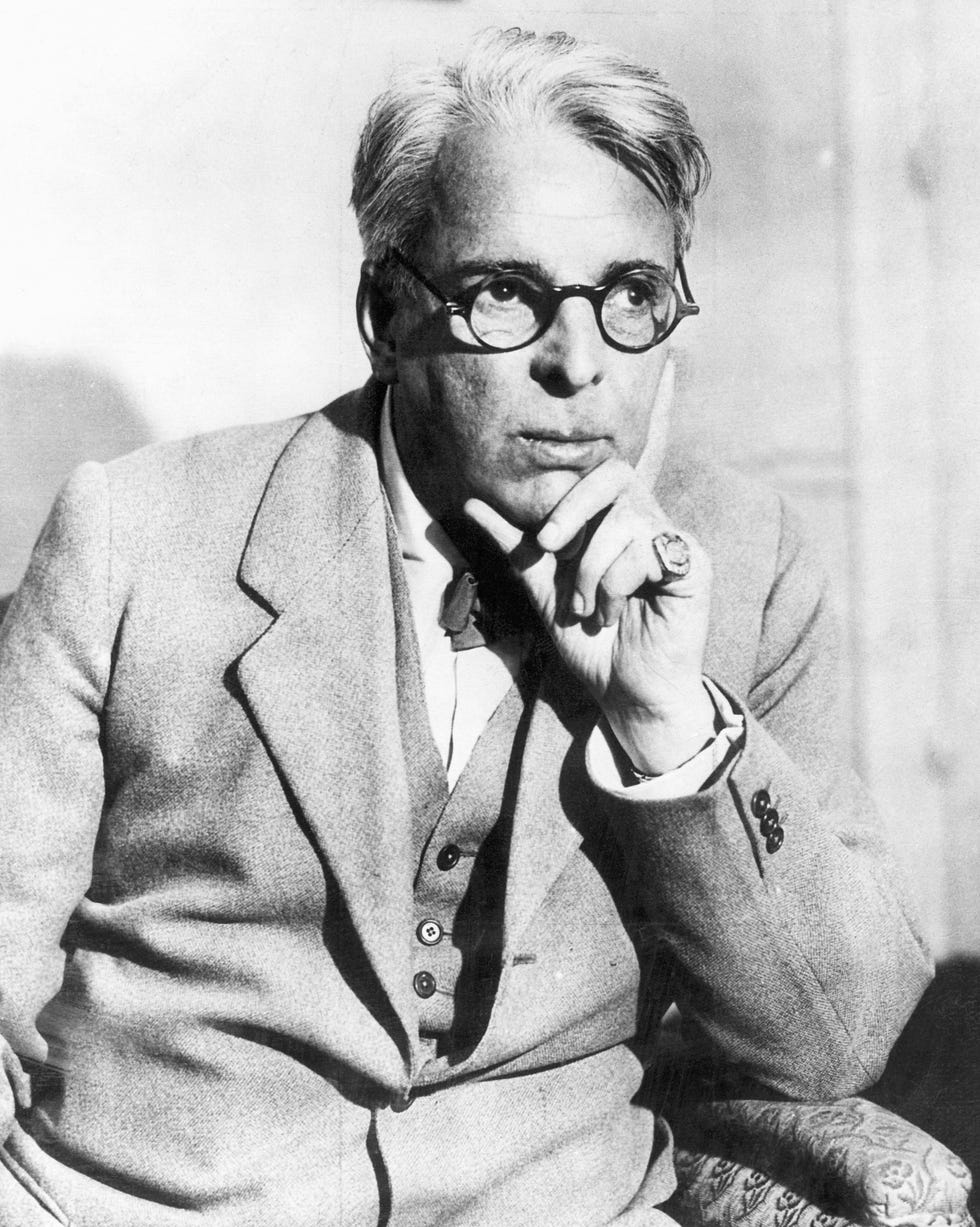 Born in Ireland and raised in London, Yeats first had his poetry published in the Dublin University Review in 1885. He included legends, folklore, and ballads of his home country in much of his work. He was especially fascinated with the occult.
In 1890, after he returned to London, Yeats helped form a poetry group called the Rhymers' Club who met regularly to discuss their craft. Their input apparently helped, as Yeats won the Nobel Prize for Literature in 1923.
Learn More About William Butler Yeats
Robert Frost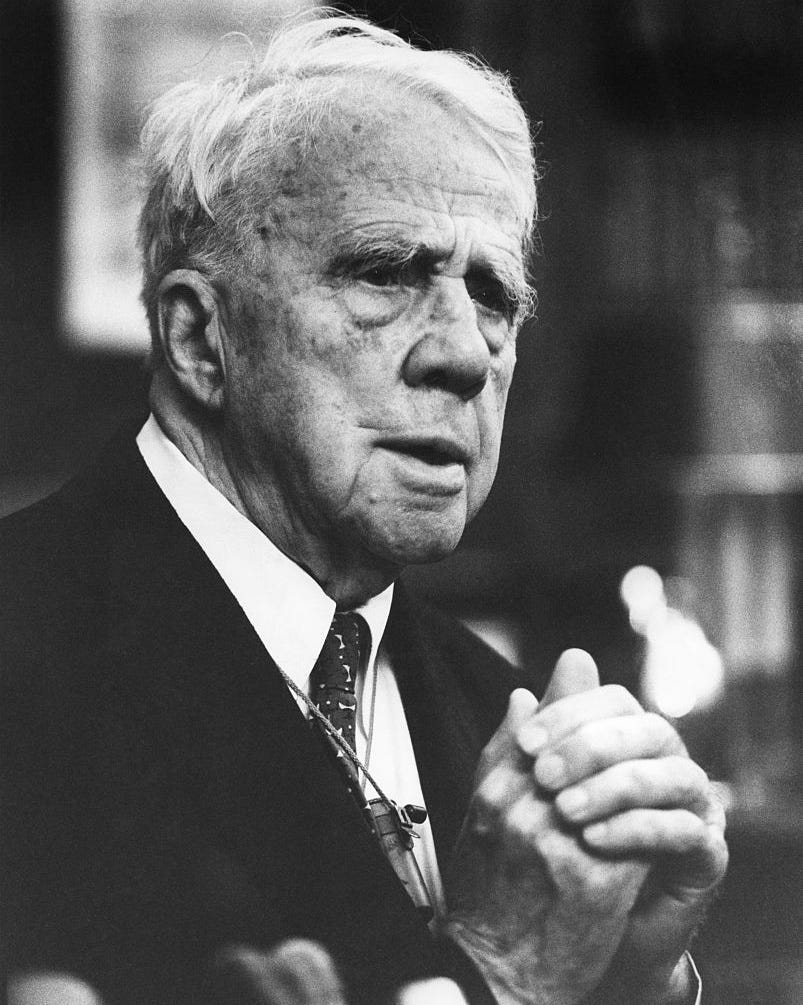 Frost—who, following the death of his father, moved from California to Massachusetts with his mother and sister at age 11—became known for his references to New England life and locales in his work. His conversational poems avoided traditional verse forms and usually rhymes, too. Some of his notable pieces include "Fire and Ice," "Mending Wall," and "The Road Not Taken."
Frost received a plethora of honors throughout his career, including a record four Pulitzer Prizes and the then-unofficial title of U.S. poet laureate under President John F. Kennedy .
Learn More About Robert Frost
Pablo Neruda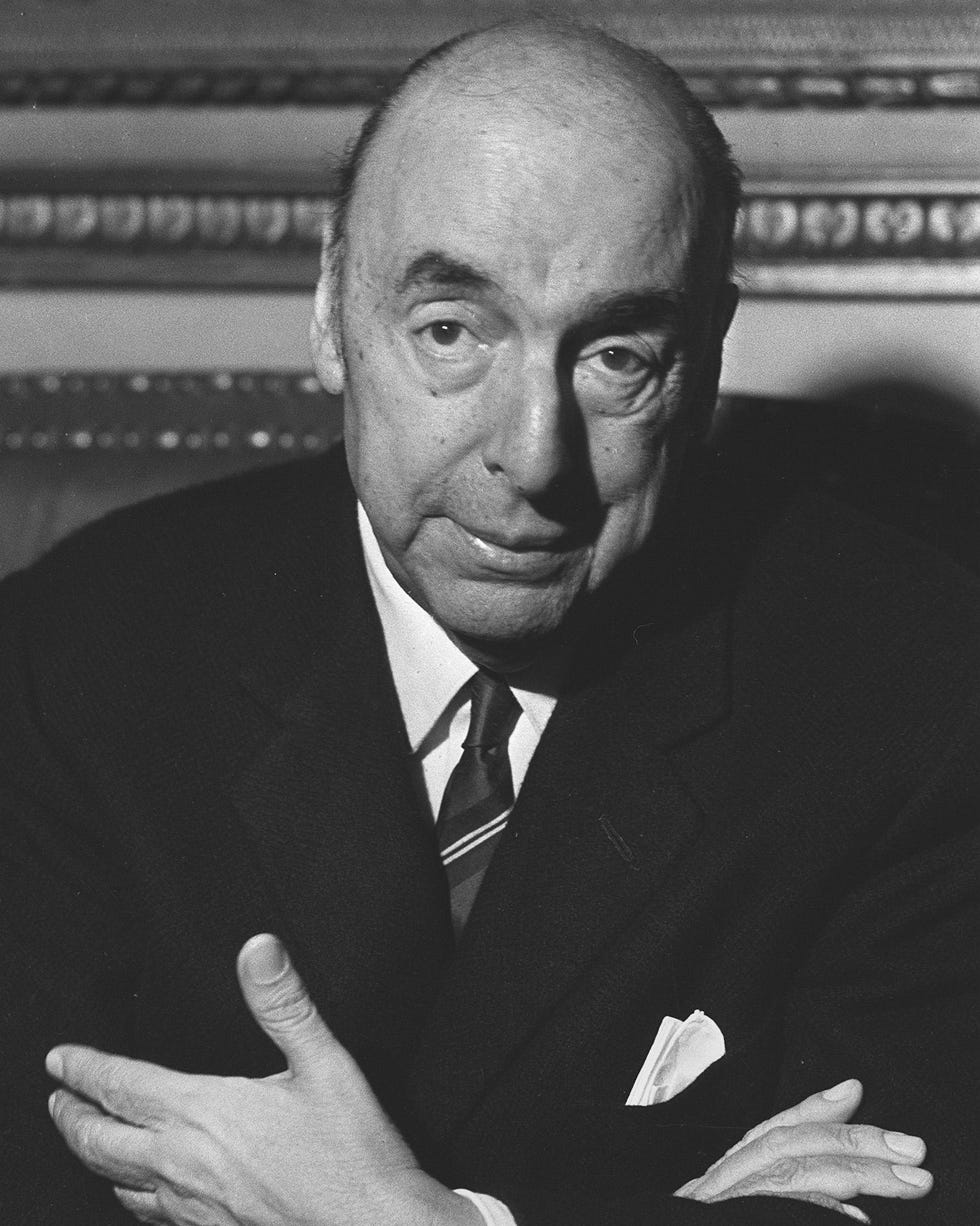 Neruda received the 1971 Nobel Prize for Literature, and fellow author Gabriel García Márquez once called him "the greatest poet of the 20 th century in any language." From Chile, Neruda used his writing abilities to reflect on large-scale atrocities from the Spanish Civil War in Spain in Our Hearts , as well as two of his own relationships in Twenty Love Poems .
However, Neruda's success wasn't without controversy, as he also wrote poems praising Communist figureheads like Joseph Stalin and Fidel Castro . Investigations into his untimely death are ongoing, with some people alleging he was poisoned.
Learn More About Pablo Neruda
Maya Angelou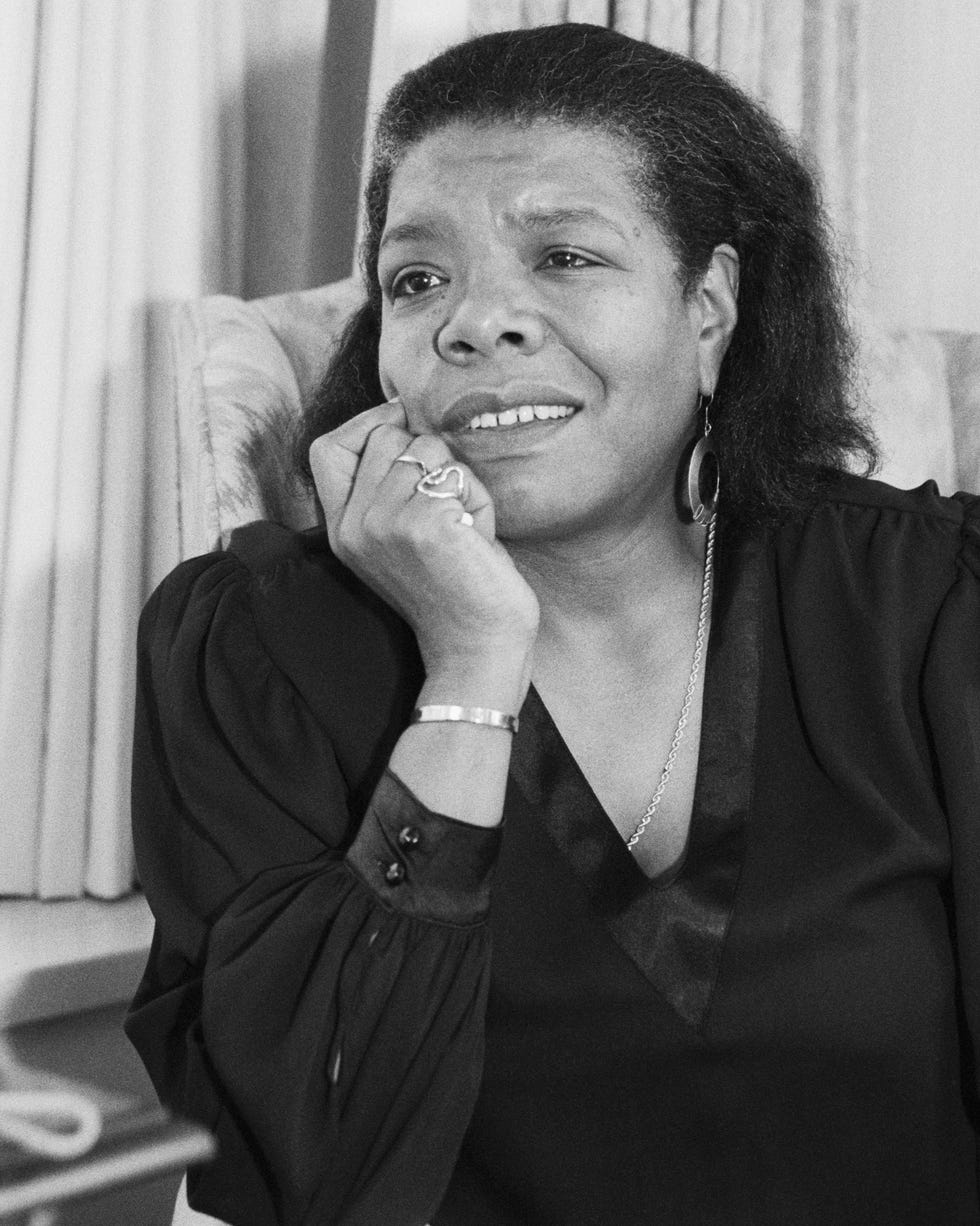 A multiformat artist, Angelou received a Tony Award nomination in 1973 for the stage play Look Away and an Emmy nomination for the 1977 TV miniseries Roots . However, she is most famous for her writing, including her 1971 poetry collection Just Give Me a Cool Drink of Water 'fore I Diiie that earned her a Pulitzer nomination.
Angelou was also only the second poet— after Frost —to perform at a presidential inauguration, reciting "On the Pulse of Morning" at Bill Clinton 's big day in 1993.
Learn More About Maya Angelou
Related: The Meaning of Maya Angelou's Poem "Still I Rise"
Sylvia Plath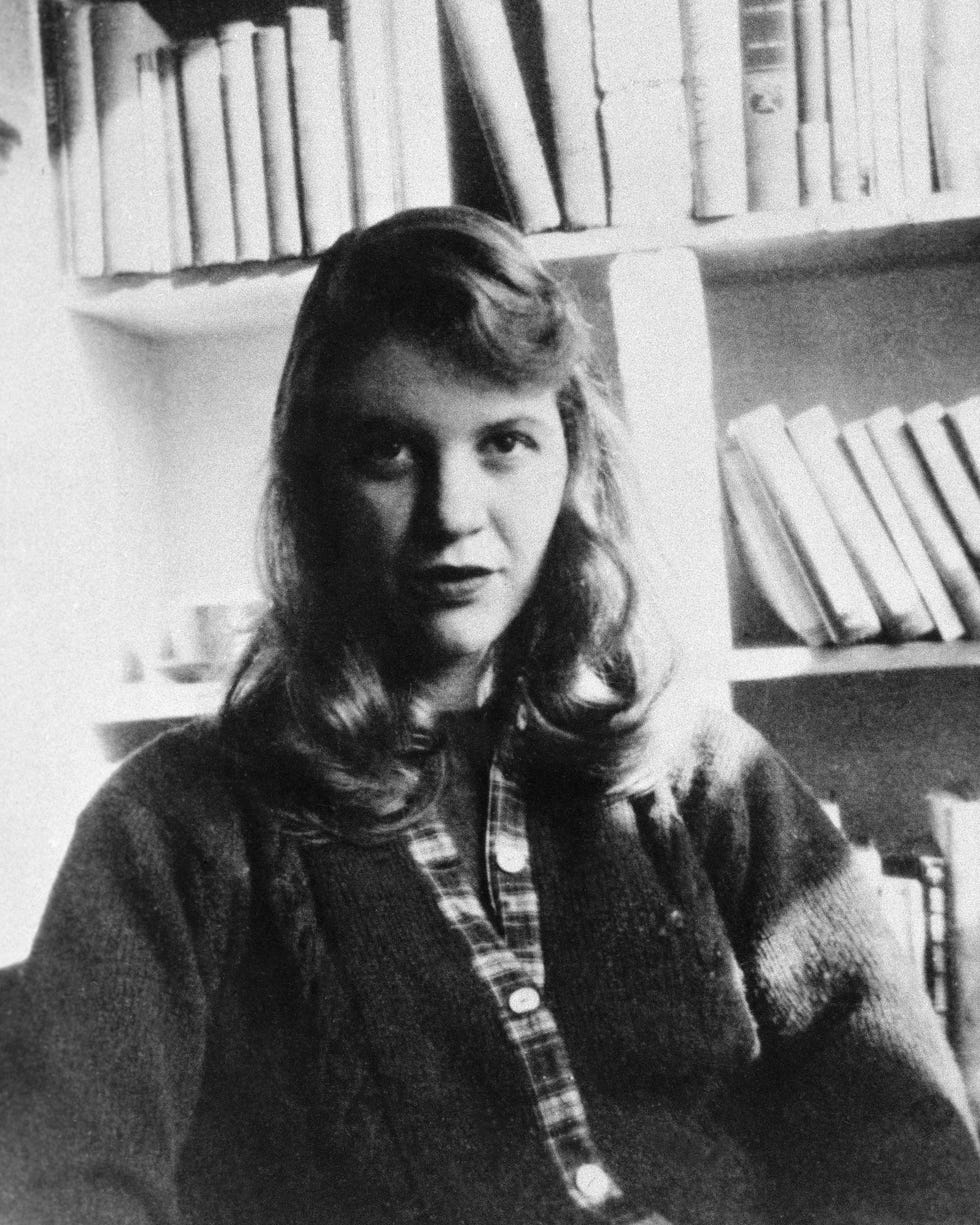 Plath is considered a key figure of confessional poetry, a personal style of writing that includes descriptions of the author's own trauma and intense psychological experiences. Her notable collection Ariel , published two years after her tragic death, was influenced by the depression she suffered after the fracturing of her marriage to Ted Hughes.
In 1982, Plath became the first person to win a posthumous Pulitzer Prize for an assortment of her works titled The Collected Poems .
Learn More About Sylvia Plath
Tyler Piccotti joined the Biography.com staff in 2023, and before that had worked almost eight years as a newspaper reporter and copy editor. He is a graduate of Syracuse University, an avid sports fan, a frequent moviegoer, and trivia buff.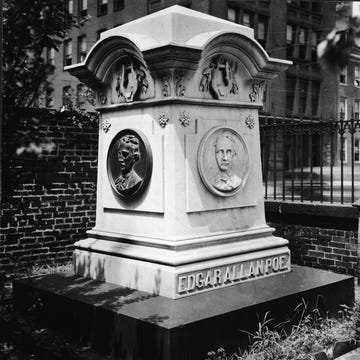 14 Hispanic Women Who Have Made History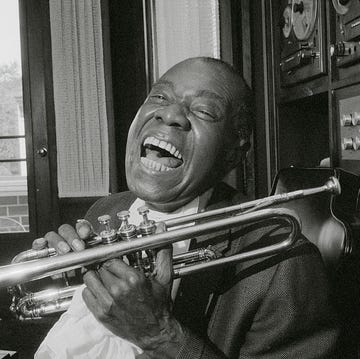 11 Notable Artists from the Harlem Renaissance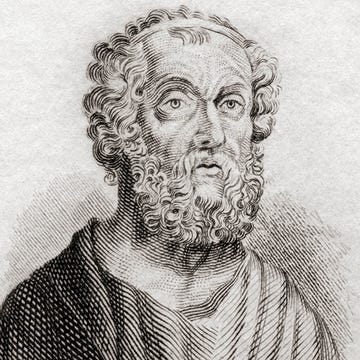 James Baldwin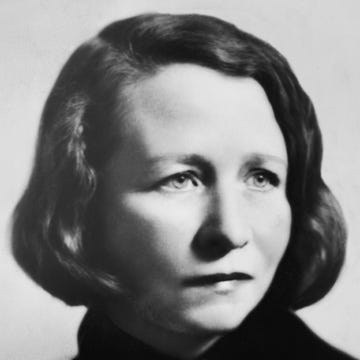 Edna St. Vincent Millay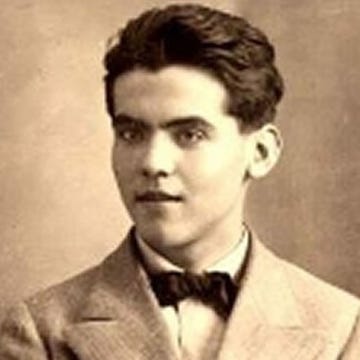 Federico García Lorca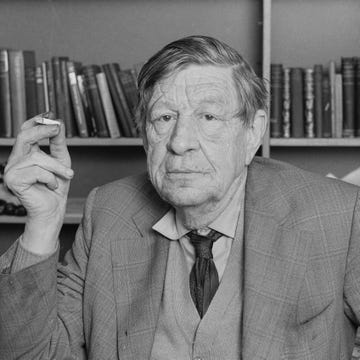 Countee Cullen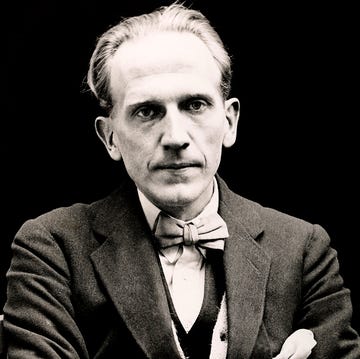 Shel Silverstein
The 34 greatest poets of all time
Maya Angelou
Associated Press
Poetry — one of the most important and time-honored forms of literature in the world — brought us greats like William Shakespeare and W.B. Yeats to ancient poets like Homer and Dante Alighieri to American treasures like Robert Frost and Emily Dickinson.
With research from Poetry Soup and Ranker , here are the 34 greatest poets of all time, not ranked in any particular order.
Edgar Allen Poe
Birthplace: Boston
Famous poem: "The Raven"
Famous quote: "I have great faith in fools — self-confidence my friends call it."
William Shakespeare
Birthplace: Stratford-upon-Avon, England
Famous poem: "Sonnet XVIII" (Shall I compare thee to a summer's day?)
Famous quote: "All the world's a stage, and all the men and women merely players: they have their exits and their entrances; and one man in his time plays many parts. His acts being seven ages."
Birthplace: St. Louis
Famous poem: "On the Pulse of Morning"
Famous quote: "I've learned that people will forget what you said, people will forget what you did, but people will never forget how you made them feel."
Emily Dickinson
Birthplace: Amherst, Massachusetts
Famous poem: "'Hope' is the thing with feathers"
Famous quote: "Hope is the thing with feathers that perches in the soul — and sings the tunes without the words — and never stops at all."
Shel Silverstein
Birthplace: Chicago
Famous poem: "Where the Sidewalk Ends"
Famous quote: "What I do is good. I wouldn't let it out if I didn't think it was."
Robert Frost
Birthplace: San Francisco
Famous poem: "The Road Not Taken"
Famous quote: "The woods are lovely, dark and deep. But I have promises to keep, and miles to go before I sleep."
Pablo Neruda
Birthplace: Parral, Chile
Famous poem: "I Do Not Love You Except Because I Love You"
Famous quote: "To feel the love of people whom we love is a fire that feeds our life."
E. E. Cummings
Birthplace: Cambridge, Massachusetts
Famous poem: "i carry your heart with me"
Famous quote: "It takes courage to grow up and become who you really are."
Langston Hughes
Birthplace: Joplin, Missouri
Famous poem: "I Too Sing America"
Famous quote: "Hold fast to dreams for if dreams die, life is a broken winged bird that cannot fly."
Walt Whitman
Birthplace: Long Island, New York
Famous poem: "I Hear America Singing"
Famous quote: "Either define the moment or the moment will define you."
Thomas Hardy
Birthplace: Dorset, England
Famous poem: "Hap"
Famous quote: "The main object of religion is not to get a man into heaven, but to get heaven into him."
Rudyard Kipling
Birthplace: Bombay Presidency, British India
Famous poem: "Gunga Din"
Famous quote: "We have forty million reasons for failure, but not a single excuse."
Oscar Wilde
Birthplace: Dublin, Ireland
Famous poem: "A Vision"
Famous quote: "I have the simplest tastes. I am always satisfied with the best."
Birthplace: London
Famous poem: "A Thing of Beauty (Endymion)"
Famous quote: "A thing of beauty is a joy forever; its loveliness increases; it will never pass into nothingness."
Elizabeth Barrett Browning
Birthplace: Durham, England
Famous poem: "How Do I Love Thee?"
Famous quote: "If you desire faith, then you have faith enough."
William Blake
Famous poem: "The Tyger"
Famous quote: "The glory of Christianity is to conquer by forgiveness."
Sylvia Plath
Famous poem: "Daddy"
Famous quote: "Everything in life is writable about if you have the outgoing guts to do it and the imagination to improvise."
Henry Wadsworth Longfellow
Birthplace: Portland, Maine
Famous poem: "The Song of Hiawatha"
Famous quote: "Give what you have. To someone, it may be better than you dare to think."
William Wordsworth
Birthplace: Cumberland, England
Famous poem: "The Prelude"
Famous quote: "Fill your paper with the breathings of your heart."
Birthplace: Florida, Missouri
Famous poem: "Ode to Stephen Dowling Bots, Dec'd."
Famous quote: "Kindness is the language which the deaf can hear and the blind can see."
Ralph Waldo Emerson
Famous poem: "Uriel"
Famous quote: "A hero is no braver than an ordinary man, but he is braver five minutes longer."
Famous poem: "No Man Is An Island"
Famous quote: "Any man's death diminishes me, because I am involved in Mankind; And therefore never send to know for whom the bell tolls; it tolls for thee."
Birthplace: County Dublin, Ireland
Famous poem: "The Second Coming"
Famous quote: "Education is not the filling of a pail, but the lighting of a fire."
Famous poem: "She Walks in Beauty"
Famous quote: "There is no instinct like that of the heart."
Lewis Carroll
Birthplace: Cheshire, England
Famous poem: "Jabberwocky"
Famous quote: "It is one of the great secrets of life that those things which are most worth doing, we do for others."
Alfred, Lord Tennyson
Birthplace: Lincolnshire, England
Famous poem: "The Charge of the Light Brigade"
Famous quote: "'Tis better to have loved and lost Than never to have loved at all."
Dante Alighieri
Birthplace: Florence, Italy
Famous poem: "Divine Comedy"
Famous quote: "Consider your origin; you were not born to live like brutes, but to follow virtue and knowledge."
Famous poem: "The Waste Land"
Famous quote: "Friendship should be more than biting time can sever."
Birthplace: Hailey, Idaho
Famous poem: "Hugh Selwyn Mauberley"
Famous quote: "With one day's reading a man may have the key in his hands."
John Milton
Famous poem: "Paradise Lost"
Famous quote: "A good book is the precious lifeblood of a master spirit."
Birthplace: Lesbos, Greece
Famous poem: "Sappho 31"
Famous quote: "What is beautiful is good, and who is good will soon be beautiful."
Birthplace: Smyrna (present-day Greece)
Famous poem: "The Iliad"
Famous quote: "Evil deeds do not prosper; the slow man catches up with the swift."
Birthplace: Tang Empire (present-day Kyrgyzstan)
Famous poem: "Quiet Night Thought"
Famous quote: "We sit together, the mountain and me, until only the mountain remains."
Jalal al-Din Rumi
Birthplace: Khorasan (present-day Afghanistan)
Famous poem: "Masnavi-ye Ma'navi (Spiritual Verses)"
Famous quote: "Raise your words, not voice. It is rain that grows flowers, not thunder."
Famous Authors: The 30 Greatest Writers Of All Time
Who are the most  most famous authors the world has ever known ? Perhaps that's not the real question: we should instead be asking, 'how can we judge'? With that in mind one can begin to talk about criteria. One can think about which famous writers had the most influence on the world as a result of what they wrote, or how their writings changed the world.
We don't necessarily have to talk about their writing style or how good their prose is, as that is, in any case, far too subjective: their greatness could simply be about their ideas – ideas that grab the attention of the world and change the world's perceptions forever. In that case the writing would only be a vehicle for the transmission of the idea they wish to convey. That idea or theory or research is the reason for writing the book.
And then, particularly if we are including Shakespeare as one of the influential writers, we need to look at what kind of writing we are talking about. Shakespeare falls into the fiction writer category and so, perhaps, to find our best writers we should look at other fiction writers whose work had something like the influence of William Shakespeare's. It should therefore be clear that our list of the thirty greatest writers are all fiction writers. Our criterion will be that they should be poets, dramatists and prose fiction writers who have had a significant influence on the writers who came after them or on the direction of society.
But who, apart from Shakespeare, are the greatest writers of all time? Without further ado, here is a list of thirty of the greatest writers of all time offered by NoSweatShakespeare. It would be impossible to rank them so they are listed in order of their birth dates:
Homer ~850 BCE
Sophocles 496-406 BCE
Virgil (Publius Vergilius Maro) 70 BCE – 19 BCE
The Evangelist, Mark (Author of the Gospel of St Mark) 1st Century CE
Dante (Durante degli Alighieri) 1265-1321
Geoffrey Chaucer 1343-1400
Francois Rabelais 1498-1553
Cervantes (Miguel de Cervantes Cortinas) 1547-1616
John Donne 1572-1631
John Milton 1608-1674
John Bunyan (1628-1688)
Voltaire (François-Marie Arouet) 1694-1778
William Blake 1757-1827
Jane Austen 1775 – 1817
Hans Christian Andersen 1805-1875
Hans Christian Andersen was a Danish playwright, travel writer, poet, novelist and story writer. His fairy tales place him as one of the world's greatest writers ever. Written basically for children they transcend age barriers because of their universal nature: they reach the deepest levels of the human condition, each story demonstrating something profound about what it means to be a human being… Read more on Hans Christian Anderson >>
Charles Dickens 1812-1870
Herman Melville 1819-1891
Gustave Flaubert 1821-1880
Fyodor Mikhailovich Dostoyevsky 1821-1881
Jules Verne 1828-1905
Leo Tolstoy (Count Lev Nikolayevich Tolstoy) 1828-1910
Emily Dickinson 1830-1886
Unknown as a poet during her lifetime, Emily Dickinson is now regarded by many as one of the most powerful voices of American culture. Her poetry has inspired many other writers, including the Brontes. In 1994 the critic, Harold Bloom, listed her among the twenty-six central writers of Western civilization.  After she died her sister found the almost two thousand poems the poet had written… Read Emily Dickinson quotes . Read more on Emily Dickinson >>
Lewis Carroll (Charles Lutwidge Dodgson) 1832-1898
James Joyce 1882-1941
Franz Kafka 1883-1924
T.S. Eliot 1888-1965
F scott fitzgerald 1896-1940.
Jorge Luis Borges 1899-1986
George Orwell 1903-1950
Gabriel Garcia Marques 1927-2014
Like our list of the thirty greatest writers of all time? Any we're missing? Check out our list of famous English writers , and most famous American authors .
Fiction writers do not write to transmit an idea or report on research they have done. They use language to make us think that their inventions are real, that the places they create actually exist and that their characters are real people, like us, who love and hate and suffer and strive. They invite us to enter into the world of their text and although they usually write only to entertain, there is a sense in that they point to truths just as real as those reached by Darwin and Einstein. If they do that at the highest level, in creating a world that we both recognise and can be inspired by, they reveal themselves as great writers and influence the world in that way. Like Shakespeare.
So who are these writers who can be placed in the same category as Shakespeare for doing that? Shakespeare is, of course, foremost among the great writers. Apart from writing plays that can be held up like mirrors in which we can see ourselves as human beings clearly, and come to an understanding of many of the things that make us human, Shakespeare's poetry has had a profound effect on the English language: the way we use it today has been shaped by his words and phrases. It can be difficult at times to utter a sentence in English without using a construction first used by Shakespeare. And whenever we need to find a phrase that will sum something we want to say up perfectly and beautifully, we will find a phrase somewhere in Shakespeare's works .
The #2, #3 and #4 writers of all time seem to be missing from this list: #1 Shakespeare #2 Faust as translated by the great poet Walter Arndt–Part II Act V = to anything in Mr. S. and maybe exceeds. #3 Daniel Deronda by G. Eliot #4 Against the Day by Thomas Pynchon #5 Middlemarch
To include neither Proust nor Faulkner is preposterous. No reasonable critic places Orwell, Carrol, Verne or Christian-Anderson above them.
Leave a Reply
Leave a reply cancel reply.
Your email address will not be published. Required fields are marked *
Save my name, email, and website in this browser for the next time I comment.
Movies & TV
Relationships
Smarter Living
Editorial Policy
Privacy Policy
DMCA Policy
Terms of Use

15 Famous Poets and Writers in the History of America
In its history, America has some of the most famous poets and writers around the world. Some of these have not only impacted on the art as it is, but they have also changed it and given it an entirely new form with styles and approaches that have never been seen before their time.
With each passing generation in American history,  we are graced by writers and poets who have kept the debate on who the best and most famous poets and writers are in the history of America cutting across generation, culture, style, and everything else that is in between. While the debate may never end since there are many that are great and famous, here are some worth knowing and reading.
Famous Poets and Writers in American History
1. maya angelou.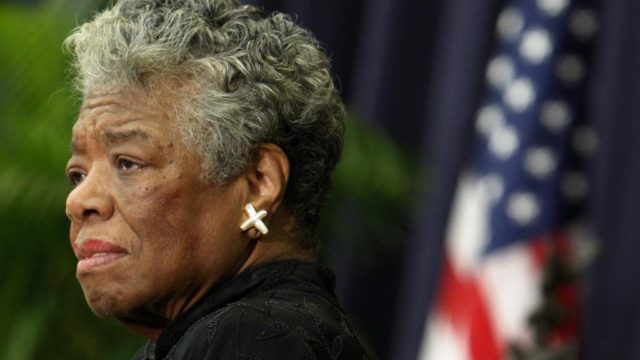 Angelou is probably one of the greatest poets and writers the world has ever seen.  It was as Marguerite Annie Johnson that she was born in 1928. Maya had a very difficult childhood having been brought up in a broken home. When she was 8, she was raped by a man named Freeman who was her mother's boyfriend. Freeman ended up being locked up only for a day after he was found guilty of the crime before he was set free. He would get to live for only four days more before he was murdered by men believed to be Maya's uncles. For many years to come, she wouldn't talk, because she felt her voice killed the man. She got to start speaking after she was introduced to some great writers like Edgar Allan Poe,  Shakespeare, and others.
Before becoming a writer,  Maya took various odd jobs when she was a young adult including as a cook, nightclub dancer, performer, and sex worker.
In her career as a writer that spanned many decades, she has written 7 works of autobiography, including I Know Why the Caged Bird Sings (1969) which was her first, as well as plays and poetry, works including Mother: A Cradle to Hold Me (2006).
2. Sylvia Plath
Plath did not live a very long life, but she is still regarded as one of the most famous. A poet and novelist, she was born in 1932.
She started writing at the age of 8 and by the time of her death in 1963, she had only had two books published- a poetry collection The Colossus and Other Poems and a semi-autobiography, The Bell Jar (1963) which was published under the pseudonym "Victoria Lucas".
She suffered depression throughout her life, which led to her suicide in 1963. Many of her books would come to be released after her death including poetry collections, novels, and children's books. Her other works include Mrs. Cherry's Kitchen (2001), The Magic Mirror (1989), and Crossing the Water (1971).
3. Edgar Allan Poe
Famous for his short stories and poetry and regarded as one of the most important figures in Romanticism in the history of American literature, Allan Poe lived from January 19, 1809 – October 7, 1849.
One of the reasons why he is very important to American writing is that he is touted as the inventor of detective fiction. More than that, he is said to have given science fiction it's first breath.
Among his most popular works are the short stories, Metzengerstein , The Duc de L'Omelette , MS. Found in a Bottle , and Landor's Cottage as well as the poems Tamerlane and Other Poems and Baltimore Saturday Visiter . He has also published some essays and novels.
4. Stephen King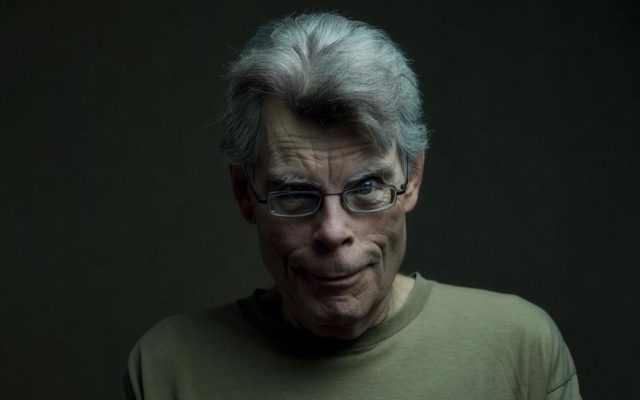 When it comes to horror,  there is hardly any as good as Stephen King. With many novels and short stories to his name,  a good number of his works have been adapted into movies. Many others have also been adapted into series,  miniseries, and comic books.
He was brought up mainly by his mother after his parents divorced when he was only a toddler. King once worked as a laborer at an industrial laundry while he was still looking for a job as a teacher. Before then, he had already started writing. By 1974 after the publication of his Novel, Carrie , he settled to become a full-time writer.
With 60 novels published and more than 200 short stories, King is one of the bestselling writers in the world with more than 350 million copies sold. He has written under the name of Richard Bachman and has won many awards in the process.
5. George R. R. Martin
R. Martin has become one of the very famous writers in America thanks to his work which has been adapted into the most loved HBO series, Game of Thrones. He has written many novels which cut across science fiction, horror, and fantasy genres.
Having started writing since he was very young, Martin sold his stories to neighborhood kids as a kid himself. He has published works such as A Game of Thrones, A Storm of Swords, A Clash of Kings, A Feast for Crows, and The Armageddon Rag , and has won many awards in the process.
6. Toni Morrison
It was as Chloe Ardelia Wofford that Morrison was born in 1931. A novelist and essayist among other things, she has been writing fiction since the 1970s and has come to publish many books to her name. Morrison is a winner of the Nobel Prize for Literature in 1993.
Morrison is also a feminist and some of her works have been adapted into films. Some of her very popular works are the novels, The Blue Eyes, Song of Solomon, A Mercy, and God Help the Child, as well as the children works – The Big Box, Peeny Butter Fudge, and Please, Louise. She has also published short fiction, plays, and other non-fiction.
7. Robert Frost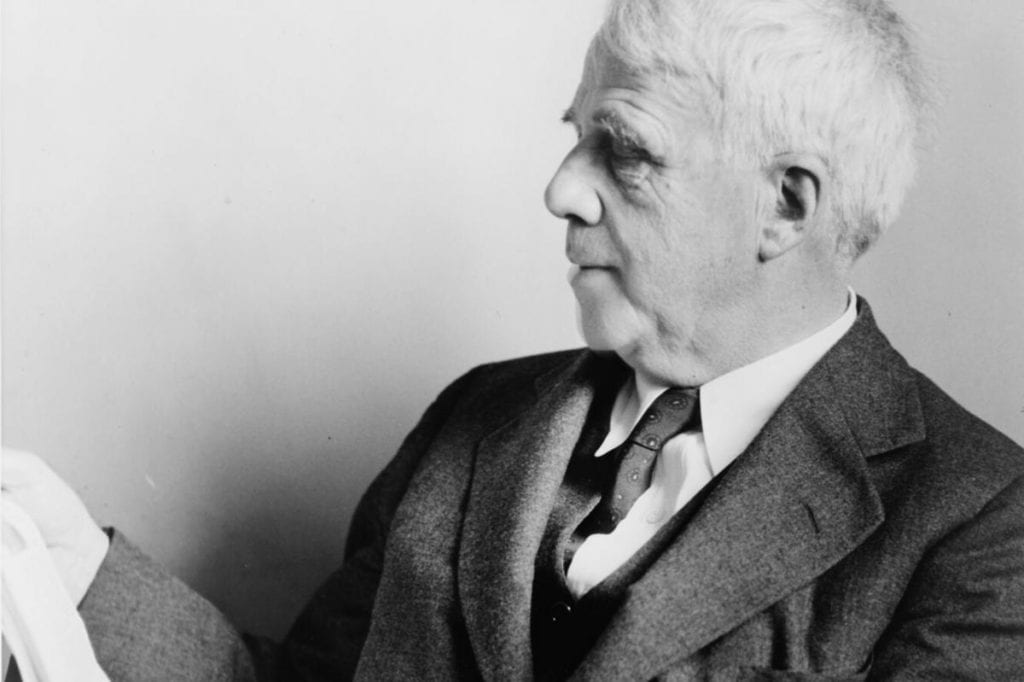 Among other famous poets and writers in American history, Robert Frost will always have his own place. He got nominated for the Nobel Prize for Literature a massive 31 times and he was the first poet to ever perform at the inauguration of an American president when he recited his poem during the inauguration of John F. Kennedy in 1961.
Frost was born in 1874 and by the time he died in 1963, the four-time Pulitzer Prizes for Poetry winner had published many poetry collections including A Boy's Will, Mountain Interval, New Hampshire, West-Running Brook, and A Remembrance Collection of New Poems. He has also written other plays and prose books.
8 . Charles Bukowski
Henry Charles Bukowski is a novelist, short story writer, and a poet, who is mostly known as a poet more than anything else.  He was born in Germany in 1920. While his writing has generated a lot of interest all over the world, his life has also been a subject of interest and critical review.
Charles started his professional writing in his twenties. He published six novels including Post Office, Factotum, and Women. He has many more poetry collections such as Flower, Fist, and Bestial Wail, Mockingbird Wish Me Luck, The Flash of the Lightning Behind the Mountain , and The People Look Like Flowers at Last.  Many of his collections were released after his death in 1994.
9. E. E. Cummings
E. Cummings is a very creative and multi-talented American Who was a painter and writer among other things. His writings included poetry, plays, and essays. He was born in 1894 and by the time he died in 1962, Cummings had already published close to three thousand poems, four plays, two autobiographical works and a number of essays.
Some of the works of E. E Cummings are The Enormous Room , Tulips and Chimneys , No Thanks , Santa Claus: A Morality , and Fairy Tales . He also won many awards in his lifetime.
See Also: 10 of The Hottest New York Times Bestselling Books
10. Emily Dickinson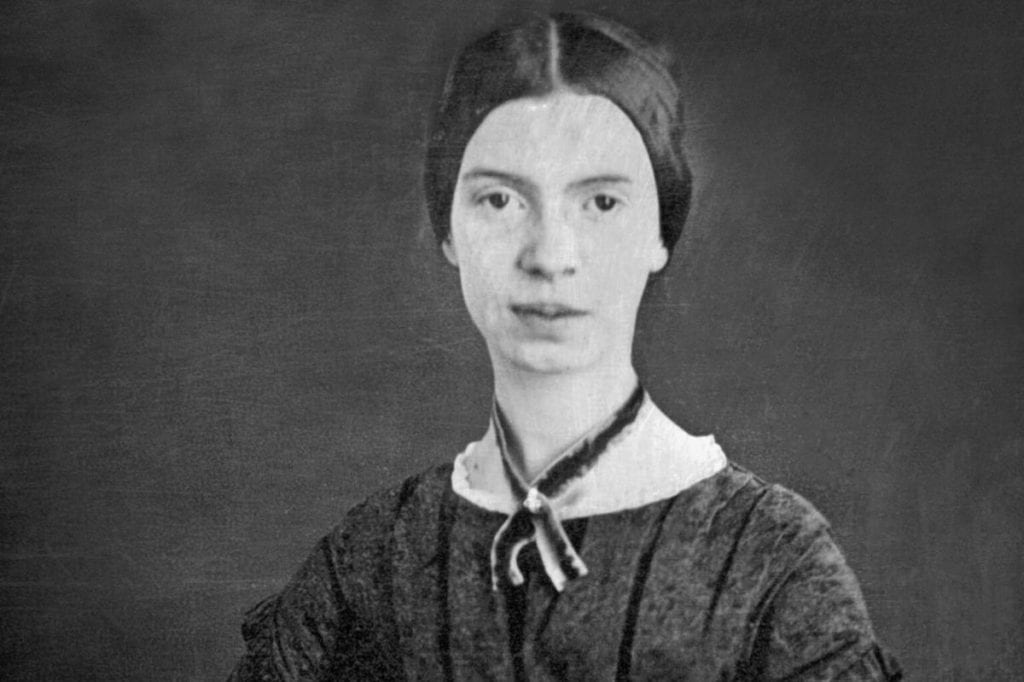 Dickinson was a poet who was born in 1830 in Amherst, Massachusetts. As a young girl growing up, she suffered the loss of loved ones including her friends and relatives, something that would come to influence her poetry. More so, she suffered from depression following the many tragedies that she continued to witness.
She started writing when she was still a teenager, but her intense work began in her final years, covering the period from 1858 to 1865. Emily had more than 800 poems and 1100 lyrics, some of which were published in newspapers as anonymous. A large part of her work remained unpublished until after her death, and many others were burnt at her request.
11. Mark Twain
Although he is very popular as Mark Twain, the writer was born Samuel Langhorne Clemens in 1835. Regarded as the father of American Literature by some, he is a novelist and publisher, among other things.
He left school after the death of his father when he was just 11 and became a printer's apprentice. Mark would later become a journalist, a lecturer, and a writer. He had many books to his name which include the novels The Gilded Age: A Tale of Today , Adventures of Huckleberry Finn , and The Adventures of Tom Sawyer as well as his short stories.
12. J. D. Salinger
J. D. Salinger is most famous for his work, The Catcher in the Rye which has been translated to most of the popular languages around the world. He has also written many novels and short stories.
Born in 1919 Salinger lived until his death in 2010. He started writing since he was in secondary school. Some of his works are Nine Stories , Franny and Zooey , and Raise High the Roof Beam, Carpenters and Seymour: An Introduction .
Even though he is regarded as one of the most famous American writers, he maintained a very quiet life since the success of his work, The Catcher in the Rye .
13. Harper Lee
Having the name of Harper Lee among the famous poets and writers in the history of America is rather interesting because she has only published two works; To Kill a Mockingbird and Go Set a Watchman . However, To Kill a Mockingbird did not just earn her a Pulitzer, it also earned her a place in modern American history. With many literary honors to her name, Lee was also awarded the Presidential Medal of Freedom in recognition of her contribution to literature.
14. T. S. Eliot
Born Thomas Stearns Eliot OM, T.S., is regarded as one of the most important poets of the twentieth century. A Nobel laureate, he was also a playwright and essayist, among other things. As a child growing up, he couldn't participate in most physical activities as a result of a congenital double inguinal hernia that he suffered. Because of this, he fell in love with literature and started writing poetry when he was just 14.
He was awarded the Presidential Medal of Freedom as well as the Order of Merit by the United Kingdom. Among his works of poetry are The Waste Land and Prufrock and Other Observations . He also had many novels and plays.
15. E. B. Du Bois
Du Bois was recognized by many as a civil rights activist and Pan-Africanist, but he was also among the most famous poets and writers whose books include both fiction and non-fiction as well as poetry. Although most of his works centered around the emancipation and development of blacks, he also has a place among writers of note.
Some of his works include the novels Dark Princess: A Romance and The Quest of the Silver Fleece, as well as his autobiographies Darkwater: Voices From Within the Veil and Dusk of Dawn: An Essay Toward an Autobiography of a Race Concept .
Recommended
Will there be letterkenny new season 12 or is it over, michael epps from the chi's age and parents, how did brandon die on the chi, who is j. alphonse nicholson's wife and is he gay in real life, is tyler perry married or dating who is his wife or partner, featured today, aman tyler perry: a glimpse into tyler perry's son's life, eva marcille does not have a twin sister but meet her siblings and parents, who is savitar in the flash and how fast is he, what happened to brett and other contestants on the real love boat, shaun evans wife: truth about the endeavour star's marital status, bella ramsey's ethnicity and parents, bella ramsey disease: what condition does she have, reincarnated anime characters: their past lives and new destinies, is tom hanks sick truth about his illness, is tyler perry gay or just a victim of hollywood gossip, what disease does robert redford have and is he still alive, jimmy conway's death: how the goodfellas actor died, was dove cameron on shameless and in what episode, where are the 1000-lb sisters tammy and amy now, nakyung park is wesley snipes' wife of over 20 years – meet her, will there be a season 12 of shameless, who is sylvester stallone's son seargeoh stallone and where is he now, is john travolta gay or bisexual and is he dating or married, where is ryker webb now the full story update, read this next, helen hunt plastic surgery and face transformation, why did graham wardle leave heartland and what is he doing now, meet laura ingraham's children nikolai, michael, and maria ingraham, did norm macdonald die of cancer his death explained.
© Byliner.com copyright 2023. All Rights Reserved.
Privacy Overview
National Poetry Month
Materials for Teachers
Academy of American Poets
American Poets Magazine
Main navigation
User account menu.

Search our extensive curated collection of over 10,000 poems by occasion, theme, and form, or search by keyword or poet's name in the field below.
Page submenu block
library (texts, books & more)
materials for teachers
poetry near you
Search our extensive curated collection of more than ten thousand poems by occasion ( Autumn to Easter , Veterans Day to Valentine's Day , etc.), theme ( love , nature , sports , etc.), and form ( sonnets , haiku , etc.), or search by keyword or poet's name in the field below.
Newsletter Sign Up
Academy of American Poets Newsletter
Academy of American Poets Educator Newsletter
Teach This Poem
Ideation Articles
Random Topic Generator
Writing Prompt Generator
Random Essay Title Generator
YouTube Title Generator
Writing Articles
Online Word Counter
Online Grammar Checker
Headline Analyzer
Best Book Writing Software and Book Writing Apps
150 Best Resources for Writers
Productivity
English Language
Grammar Tips
Headline Analyzer Tool
Title Capitalization Rules
For WordPress
Publishing Articles
Email Marketing
Book Articles
How to Get A Book Published
Best Literary Agencies
How To Self Publish a Book
18 Famous Poets and Their Most Influential Poems
Poetry has changed continuously throughout the centuries. But these famous poets have stood the test of time with their distinct styles and contribution to poetry. Who are they? In this article, we'll go over the most well-known poets and their popular poetry.
Table of Contents
1. William Shakespeare
Born in 1564, William Shakespeare is one of the greatest poets in English literature. His plays have been staged and adapted countless times over the centuries and across the globe.
Although better known as a playwright, Shakespeare pioneered the sonnet form in English.
This accomplishment alone sets him among the best poets in the world. Shakespeare's most famous sonnets include:
Shall I compare thee to a summer's day? (Sonnet 18)
My mistress' eyes are nothing like the sun (Sonnet 130)
Let me not to the marriage of true minds (Sonnet 116)
With over a hundred poems to his name, Shakespeare is undoubtedly one of the world's most celebrated writers as well.
2. Maya Angelou
Born Marguerite Johnson in St. Louis, Missouri, this poet and activist worked alongside Martin Luther King Jr. and Malcolm X. She worked an impressive array of jobs, from streetcar operator to sex worker to journalist.
She wrote numerous poems, several autobiographies, and news reports. Angelou was a recipient of the Presidential Medal of Freedom (2010) and a Pulitzer Prize nominee (1972). Her best-known poems are "Caged Bird" and "Still I Rise."
Angelou remained active until she died in 2014, arguably making her one of the best female poets of the 21st century as well as the 20th.
3. Robert Frost
Born in 1874, this quintessential American poet filled his verse with scenes of New England life.
During Frost's long life, poetry underwent many radical changes in form, but Frost's style remained consistent and uniquely his.
In fact, Frost had a long, prolific career and won four Pulitzer Prizes, securing his place among the best poets of the 20th century. He was presented with the Congressional Gold Medal in 1962 and delivered a poem at John F. Kennedy's inauguration. He died in 1963.
His "The Road Not Taken" is one of the best-known American poems of the 20th century.
4. Emily Dickinson
Emily Dickinson is not only one of the most famous female poets, but she is also among the best American authors .
After school, Dickinson remained in her parent's household her entire life. She was not precisely the recluse she's often depicted as, but she never married, traveled, or worked outside the home.
She wrote almost 1800 poems, stitched into packets, discovered, and published only after she died in 1886. Her spare, elliptical style is unmistakable in the classic " Because I could not stop for Death. "
5. William Butler Yeats
Born in 1865, W.B. Yeats was a poet, playwright, and later senator of the Irish Free State. Though he was born into a prosperous Anglo-Irish Protestant family, Yeats' nationalism shows in his fusion of mysticism and Irish folklore.
He was also deeply involved in Irish politics around the period of the Irish uprising against British rule in 1916. Many of his compatriots were imprisoned or executed for their activity.
Yeats won the Nobel Prize in Literature in 1923. His best-known poems include:
The Second Coming
Sailing to Byzantium
Easter, 1916
6. John Keats
This English Romantic poet was only 25 when he died of tuberculosis, but he left an impressive body of work behind.
Keats was born in 1795 into a family of modest means and trained to be a physician. However, he gave up medicine to devote himself to poetry. He was not financially successful, but many consider him to be one of the best poets of the 19th century.
He died in 1821 in Italy, where he had hoped the drier air would alleviate his tuberculosis. His best-known poems are "Ode on a Grecian Urn" and "To Autumn."
7. Sylvia Plath
Born in Boston in 1932, this American poet of the Confessional school showed early promise as a student at Smith College.
After winning a Fulbright fellowship to study in England, Plath met and married fellow poet Ted Hughes. Her marriage was tumultuous, and she struggled with mental illness for many years.
Her novel " The Bell Jar" recounts these struggles in a semi-autobiographical fashion. In 1963, unfortunately, she took her own life.
Her best-known poem, which seems to foreshadow her death, is "Lady Lazarus." In 1982, she was posthumously awarded the Pulitzer Prize for Poetry .
8. William Wordsworth
This English poet, born in 1770, was one of the earliest leaders of the Romantic movement.
Wordsworth's poetry expresses a deep appreciation of nature and people's ordinary lives. He was also an ardent supporter of the French Revolution in his youth and traveled to France to witness it firsthand.
He returned to England and continued with his poetry and activism on behalf of the common people. However, he adopted more conservative views as he aged and settled in the Lake District in northern England.
He spent his later years there, immersing himself in the dramatic landscapes of his home. He was appointed poet laureate of England in 1843, a position he held until his death in 1850.
Two of Wordsmoth's most famous poems are "I Wandered Lonely as a Cloud" and "The World Is Too Much with Us."
9. Walt Whitman
Walt Whitman, born in 1819, is a towering figure in the American literary landscape. His poetry celebrates the self, the soul, and the fellowship of all people in expansive, unconventional verse.
A printer by trade, Whitman also worked as a journalist, publisher, and even a carpenter before becoming an established poet. His life was as unconventional as his verse. Many of his works came under criticism for indecency or immorality.
"Song of Myself" and "When Lilacs Last in the Dooryard Bloomed" are his two most celebrated poems. The latter is a quiet, somber tribute to Abraham Lincoln, written shortly after his assassination.
10. Edgar Allan Poe
Poe is best remembered for tales of horror and suspense like "The Cask of Amontillado" and "The Tell-Tale Heart." He significantly shaped modern prose fiction, but he considered himself mainly a poet.
Poe was born in 1809 and orphaned when he was only two years old. He was taken in and educated by John Allen, possibly his godfather, though he never formally adopted Poe.
Poe received an excellent education but had tumultuous young adulthood. He was kicked out of the University of Virginia for accumulating gambling debts and was forced to make his own living.
He worked steadily at many magazines as an editor and a writer. In 1836, he married his thirteen-year-old cousin Virginia Clemm. Their marriage was by all accounts a happy one until Virginia died in 1847. Poe's behavior became more erratic after that, and he died in 1849. His best-known poems are "The Raven" and "Annabel Lee."
Like other poetry of the time, Homer's epics were made to be performed aloud, possibly to music . Very little is known about Homer, and it's possible that there was no single poet by that name .
Whatever the identity of the poet (or poets) responsible, "The Iliad" tells the story of the Trojan War.
Another famous poem is "The Odyssey," which recounts the travels and adventures of the warrior Odysseus and his ten-year journey home from the Trojan War.
The poems as we know them today were likely written down in the 6th century BC, at least two centuries after Homer's death. It's impossible to overstate their importance to Western literature. Everyone from Virgil to James Joyce has drawn inspiration from Homer's work.
12. Langston Hughes
Born in 1902, Hughes became one of the most famous poets of the Harlem Renaissance. His youth was very mobile, and he had lived in six different cities by the time he reached adulthood. His adulthood was also full of motion.
While he pursued writing, he traveled to Europe, West Africa, and Mexico. He also worked many jobs as a cook, sailor, farmer, and nightclub doorman.
Hughes' poetry often mimics the rhythms of blues and jazz. It employs the simple, direct speech of Black daily life. This style of language was not always well-received, especially by some members of the Black intelligentsia.
They sought to distance themselves from the plain speech of regular people while Hughes embraced it fully. Today Langston Hughes' legacy is undeniable. Among his best-known poems are:
The Negro Speaks of Rivers
Theme for English B
13. Oscar Wilde
Born in 1854, this Anglo-Irish poet and playwright was known for his flamboyant fashion sense and witty writing.
Wilde was a disciple of the movement known as aestheticism, which preached art for art's sake. Wilde's writings display a sharp wit and flair for wordplay.
He also had his share of critics, who found his writing superficial and disapproved of his personal life. Wilde made no great effort to hide his homosexuality.
In 1895, he was convicted of "sodomy and gross indecency" after quarreling with his lover's father. Wilde's two-year sentence to hard labor destroyed his health and career but was the inspiration for his only major poem, "The Ballad of Reading Gaol."
14. Dante Alighieri
Dante was a towering figure of the Italian Renaissance and the first major poet to write in Italian. In fact, he argued passionately for Italian to stand on equal footing with Latin as a literary language. Though a native of Florence, Dante spent much of his life in exile due to his political activity.
His masterpiece "The Divine Comedy" takes its narrator on a guided tour through Hell, Purgatory, and Paradise. It's no coincidence that many of Dante's political enemies are in Hell alongside mythical and legendary evildoers.
15. Pablo Neruda
Born Ricardo Eliezer Neftali Reyes y Basoalto in 1904, this Chilean poet began his career as a diplomat. Neruda was not associated with any particular poetic movement but possessed his own style.
Neruda won the Nobel Prize in Literature in 1971 and is one of the most famous poets in any language. His best-known work translated into English is the collection "Twenty Love Poems and a Song of Despair."
16. William Blake
Many scholars and students consider poet, painter, and engraver William Blake as one of the best poets of the 18th century.
His boldly mystical works, illustrated by Blake himself, anticipate many later developments by the Romantic poets of the 19th century. His best-known works are "Songs of Innocence," "Songs of Experience," and the lyrics to the famous hymn "Jerusalem."
17. John Milton
John Milton is among the most famous poets of the English language. Unknown to many, he also had a busy career as Oliver Cromwell's Latin secretary during the Commonwealth period after the English Civil War.
Milton's best-known work is "Paradise Lost." It is a long epic poem about the fall of the rebel angels from Heaven and the temptation of Adam.
18. Percy Bysshe Shelley
This giant of the English Romantic period was close to the most influential literary figures of his time. He was friends with the poet Byron, and his wife Mary Shelley was the author of Frankenstein . Shelley was born into an affluent family and attended Oxford, but he led a politically and socially unconventional life.
He and Mary lived mainly on the Continent with a revolving cast of friends and confidants until his death by drowning in 1822. He is best remembered for the poem "Ozymandias," which contemplates an ancient ruin and the fleeting nature of power.
Who is Your Favorite Poet?
Do you agree with this list? Are there any poets missing from the list? Do you think some of the poets mentioned don't deserve to be on our list?
Let us know by leaving a comment.
RELATED ARTICLES MORE FROM AUTHOR
Debbie Macomber Books in Order
14 Famous Authors From India
Famous Christian Authors
12 Famous Authors in the Philippines
13 Famous Sci-Fi Authors Worth Reading
13 Famous Mexican Authors
William Shakespeare is my favorite Poet for now, and when I get to the limelight, I shall become the best after him…. (smiles)
LEAVE A REPLY Cancel reply
Save my name, email, and website in this browser for the next time I comment.
Forgot your password?
Lost your password? Please enter your email address. You will receive mail with link to set new password.
Back to login
10 Most Famous Poets From The United States
A distinctly American lyric voice of the colonial period was Phillis Wheatley (1753 – 1784) . An African woman sold to slavery, Wheatley became a renowned poet in not only the American colonies but also in England and other nations. The first internationally acclaimed poet of independent United States was Henry Wadsworth Longfellow (1807–1882). However, he has been criticized for imitating European styles. 19th century saw the emergence of poets in U.S. who searched for a distinctive American voice to distinguish them from their British counterparts . The final emergence of a truly indigenous English-language poetry in the United States was achieved by Walt Whitman and Emily Dickinson ; and they are regarded as among the greatest American writers . Late 19th century saw the emergence of the Modernist movement in poetry and U.S. contributed significantly to it through figures like Ezra Pound, Wallace Stevens, William Carlos Williams and E. E. Cummings . However, it was Robert Frost who was the most influential and renowned American poet of the 20th century . The United States has significantly influenced western poetry and continues to impact the poetic tradition of the present world. Here are the 10 most famous American poets and their best known poems.
#10 Ezra Pound
Literary Modernism was a movement which was characterized by a radical break with traditional ways of writing in favor of new forms of expression . Imagism was the first organized Modernist literary movement in the English language. It stressed on clarity, precision and economy of language . Ezra Weston Loomis Pound was the most influential and prominent figure of the Imagist movement. In his poetry, he intentionally used confusing juxtapositions, yet led the reader to an intended conclusion. He rejected Victorian and Edwardian grammar and structure; and instead created a unique form of speech, employing odd words and jargon. Ezra Pound is credited with single-handedly crafting the tradition of Modernist literature as he was primarily responsible for discovering, advancing and shaping the work of several major writers associated with the movement including T. S. Eliot, James Joyce and E.E. Cummings.
Famous Poems:-
#9 sylvia plath.
Sylvia Plath is regarded as a pioneer in the genre of Confessional poetry , a term used to define poems which focus on the individual; her experience, her psyche, her trauma and the like . Her first poetry collection The Colossus and Other Poems was published in 1960 . Plath committed suicide , at the age of 30 , on February 11, 1963 , by placing her head in the oven with the gas turned on. Some of her best known poems were written in the months leading to her suicide. They were published after her death as part of her renowned poetry collection Ariel . The poetry of Plath is known for featuring intense coupling of violent or disturbed imagery with playful use of alliteration and rhyme. Sylvia Plath is considered among the leading writers of the 20th century and she remains one of the most popular female poets in the English language .
#8 Charles Bukowski
Charles Bukowski was born as Heinrich Karl Bukowski in Andernach, Germany . His family moved to Los Angeles in 1930 . Charles had a difficult childhood being bullied by boys of his own age and being beaten up by his father. He began his career at the age of 35 by publishing in underground newspapers in Los Angeles such as Open City and the L.A. Free Press . He ultimately wrote thousands of poems, hundreds of short stories and six novels . The poetry of Bukowski depicts the depravity of urban life and the downtrodden in American society. He relied on experience, emotion, and imagination in his work, using direct language and violent and sexual imagery. Prominent themes in his work are the ordinary lives of poor Americans, alcohol, relationships with women and the drudgery of work. In 1986, Time magazine called Bukowski a "laureate of American lowlife" . He remains a cult figure in American poetry .
#7 E. E. Cummings
Also a novelist, playwright and painter; Edward Estlin Cummings is most famous for his poems which were radical for their use of unconventional punctuation and phrasing . Most of his verse is in lowercase and he capitalizes words only when it is relevant to the work . The structure and use of compound words in his poems is of significance to the verse and not arbitrary. Also, satire is pervasive in his works. A typical Cummings poem is spare and precise, employing a few eccentrically placed key words. E. E. Cummings was not a very renowned poet for a large part of his career but was able to gain widespread fame and recognition by the 1950s. One of the most innovative poets of his time , he is now regarded as a towering figure in literary modernism . Cummings remains one of the most famous American writers with his poems on love and nature, and his erotic poetry being extremely popular.
#6 Langston Hughes
Centered at the Harlem neighborhoo d in New York City, Harlem Renaissance was an African American movement which peaked around the mid-1920s and during which African Americans took giant strides politically, socially and artistically. Langston Hughes is the most famous person associated with the Harlem Renaissance and among the most influential leaders of the movement . He was one of the early innovators of the genre of poetry known as Jazz Poetry , which demonstrates jazz like rhythms . Many of his poems are based on African American culture and blacks being denied the American dream of equal opportunity for all. Also a novelist, playwright, and columnist, Langston Hughes is most renowned for his poetry and he is regarded as one of the greatest African American poets ever .
#5 Maya Angelou
Born Marguerite Annie Johnson , Maya Angelou was one of the most renowned figures of the 20th century. She began her career as a singer and dancer; worked as a civil rights activist and journalist; wrote seven acclaimed autobiographies; taught at Wake Forest University; and received many honors including the 2010 Presidential Medal of Freedom . Angelou was a prolific poet who explored numerous themes in her poems including that of women, love, loss, music, struggle, discrimination and racism. She has been referred to as "people's poet" and as "the black woman's poet laureate" . In 1993, Angelou recited her poem "On the Pulse of Morning" at President Bill Clinton's inauguration . She was the first female poet and the second ever after Robert Frost to be so honored. The poems of Maya Angelou continue to be extremely popular and have been called the anthems of African Americans .
#4 Walt Whitman
Free verse is a form of poetry that does not use consistent meter patterns, rhyme or any other musical pattern . Walt Whitman , as the father of free verse , made perhaps the most important American contribution to poetry . He wrote in a singularly American character and, although much of his work does not explicitly discuss politics, most of it implicitly deals with democracy. Whitman is thus often referred to as America's first "poet of democracy" . Throughout his life, Whitman kept working on his poetry collection Leaves of Grass and by the time of his death it became a compilation of more than 400 poems. Initially described as obscene for its overt sexuality, Leaves of Grass was with time recognized as one of the central works of American poetry. Walt Whitman is, without a doubt, one of the most influential poets in history and many regard him as the greatest American poet ever .
#3 Edgar Allan Poe
Romanticism was a cultural movement which laid emphasis on emotion and individualism as well as glorification of the past and of nature . Poe is widely regarded as a central figure of Romanticism in the United States. He is celebrated as the supreme exponent of Dark Romanticism , a genre which focuses on human fallibility, self-destruction, judgment, punishment and the demonic; as well as the psychological effects of guilt and sin. One of the prominent theme in his poems is the death of a young, beautiful and dearly loved woman ; which he called "the most poetical topic in the world" . The best known poem of Poe is The Raven . It influenced numerous later works including the famous painting Nevermore by Paul Gauguin . Apart from poetry, Poe is considered the inventor of the detective fiction genre and an important contributor to the emerging genre of science fiction. Edgar Allan Poe is one of the most influential and famous figures of American literature . His poems appear throughout popular culture and lines from them are often quoted.
#2 Robert Frost
Robert Lee Frost is highly regarded for his deep understanding of human nature leading to brilliant dramatic monologues or dramatic scenes in his poetry. He is known for his realistic depictions of rural life, capturing the rhythms of actual speech and depicting the human response to nature's processes. In 1924, Frost won the Pulitzer Prize for his book New Hampshire: A Poem with Notes and Grace Notes . He went on to win three more Pulitzers . He remains the only poet and one of only four persons to achieve this feat . In 1960, he was awarded the United States Congressional Gold Medal, the highest civilian award in the U.S. He was also the first poet to honor a presidential inauguration . He recited his poem The Gift Outright for President John F. Kennedy . Robert Frost is one of the most popular and critically acclaimed poets in history . He was called the unofficial "poet laureate" of the United States and is widely regarded as the greatest American poet of the 20th century.
#1 Emily Dickinson
Emily Dickinson lived an introverted life and most of her friendships were formed through correspondence. During her life she was known as an eccentric and few people knew of her immense talent. It was only after her death that her nearly 1800 poems came to light. Initially there was mixed response to her poetry with some praising its "rare individuality and originality" while others disapproving her unusual non-traditional style. Interest in Dickinson's poetry became widespread by the early 20th century and critics realized that the irregularities in her poems were consciously artistic. Today she is most known for her unusual use of form and syntax ; and for being "the poet of paradox" . Emily Dickinson has had a deep and profound influence on American poetry . Also known as the "Belle of Amherst" , she is ranked among the greatest poets in English literature and she is perhaps the most famous American poet .
3 thoughts on "10 Most Famous Poets From The United States"
Leaving out Robert Lowell seems a bit ignorant, I would say–especially after including Maya Angelou!
Longfellow?
Leave a Comment Cancel reply
Privacy overview.
Bahasa Indonesia
Slovenščina
Science & Tech
Russian Kitchen
10 main Russian poets you need to know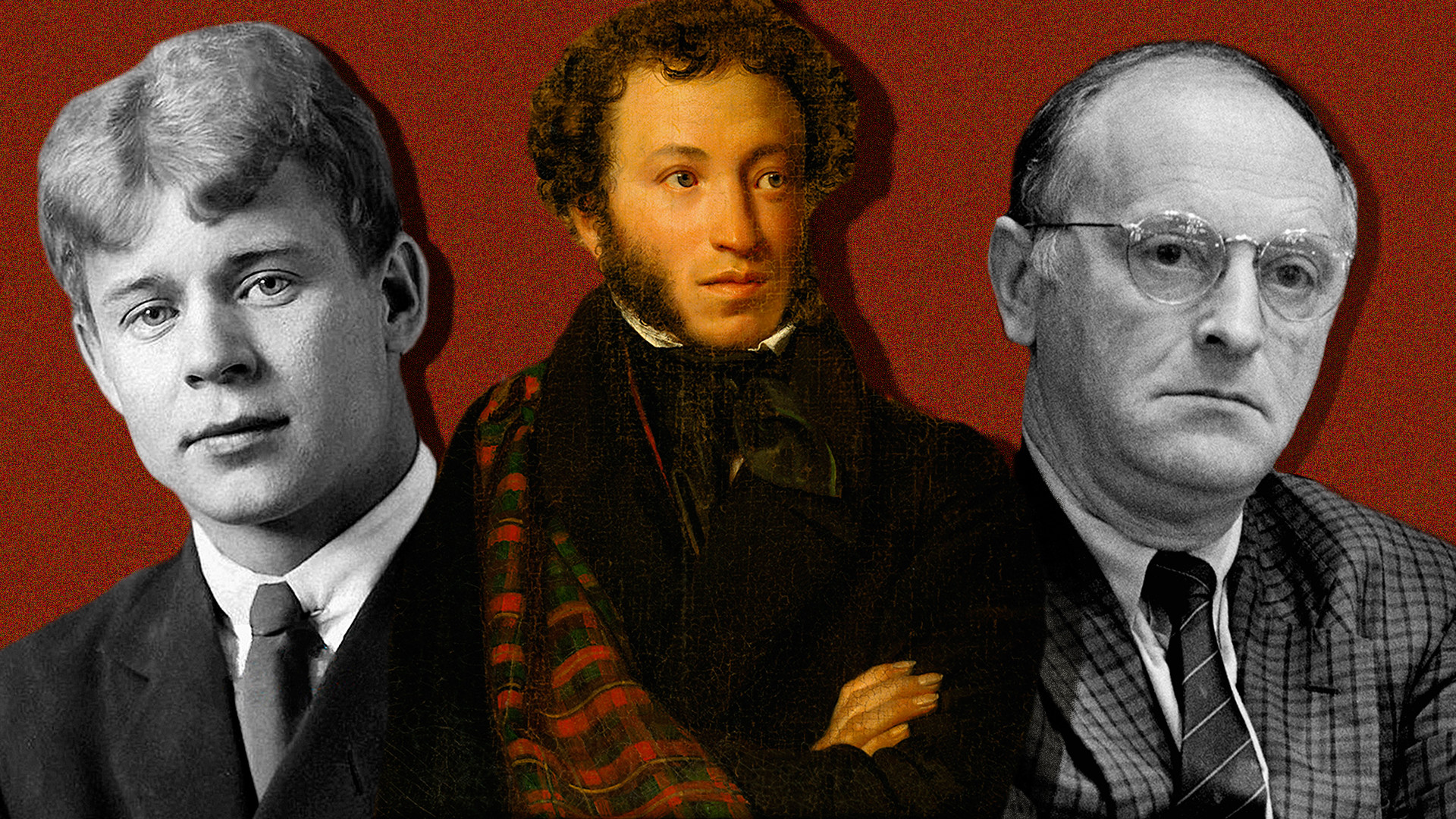 1. Alexander Pushkin (1799-1837)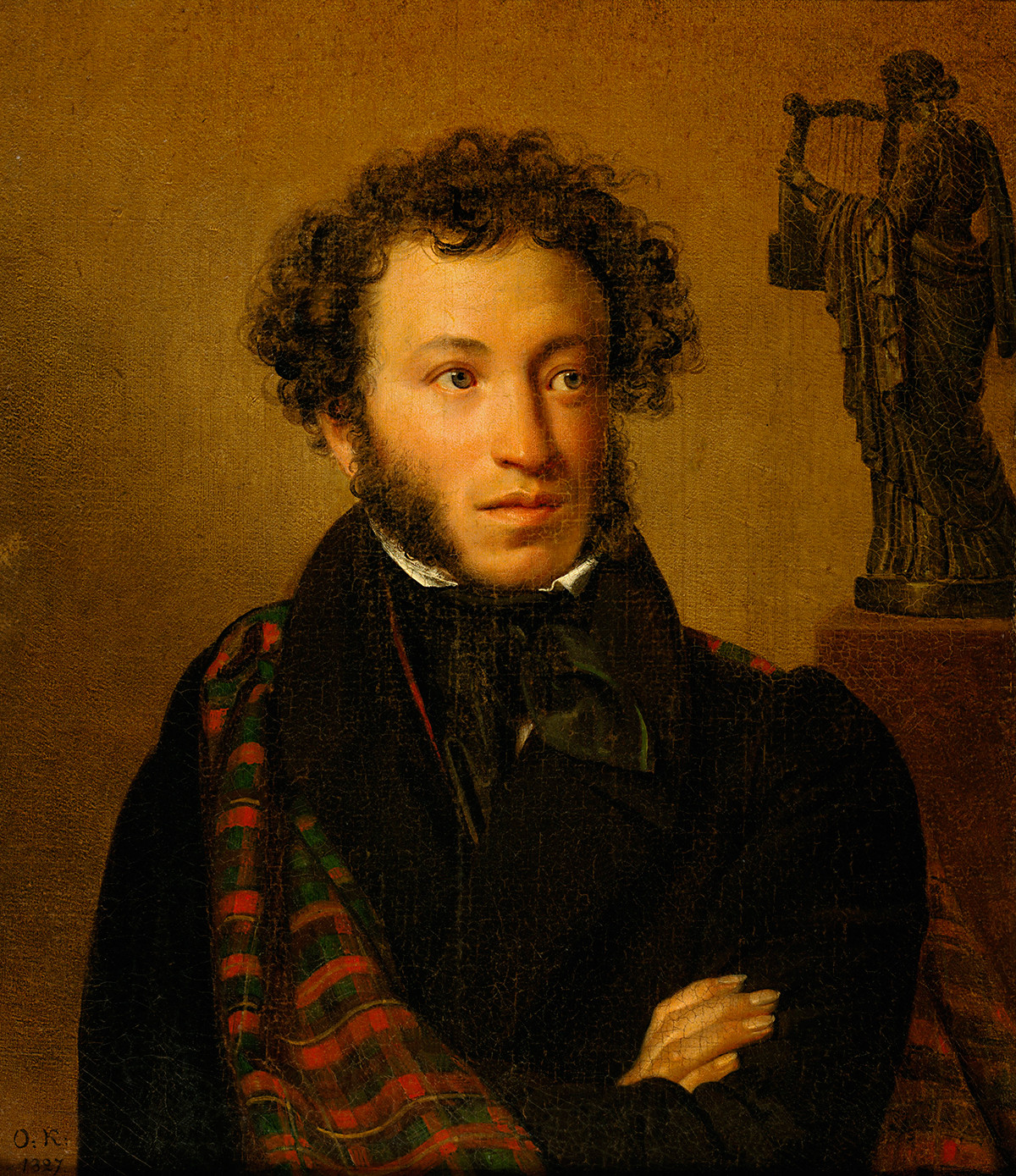 We just couldn't start with anyone else. "Pushkin is our everything," Russians often say. He is without a doubt our main poet. During his relatively short life of 37 years (it's common for Russian poets to die young), he created poetic works in all possible genres, and also wrote drama plays and a verse novel, Eugene Onegin , which has a unique 'Onegin stanza' with a strict inner order of rhythms and rhymes. It's hard to find a topic that Pushkin would not dwell on through his poetry: from love and friendship, to freedom and loyalty to the state, and finally to a sense of art and life, and the very special feelings that a man feels as he gets older and his life is coming to an end.
Must read Pushkin poems:
I recall the wondrous moment
I built myself a monument, one not man-made
A letter of Tatyana to Onegin (From "Eugene Onegin")
Read more about Alexander Pushkin here .
2. Mikhail Lermontov (1814-1841)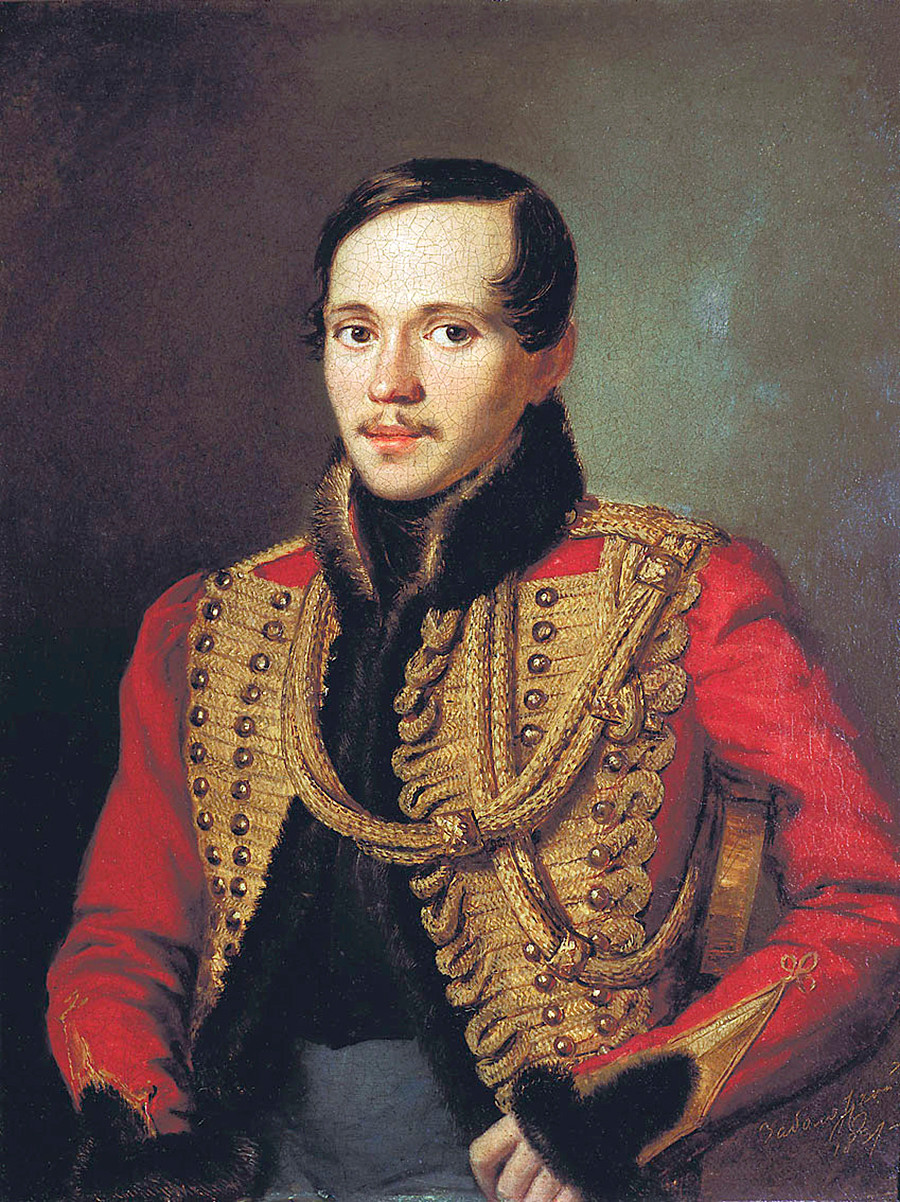 Lermontov lived just 27 years, and like Pushkin, he died after being injured in a duel. He first gained fame as well as official disgrace after blaming St. Petersburg high society for Pushkin's death ( The Poet's dead! - a slave to honor -/ He fell, by rumor slandered ). For this poem he was exiled to the Caucasus region. Lermontov is best known for his romanticism in poetry where he put his lyrical character in opposition to the rest of the world. The poet is also keen on the image of the Demon, a fallen angel who is alone against the universe. Inspired by the Caucasus and its legends, Lermontov wrote two brilliant long poems: Mtsyri and Demon . He is also an author of the frequently staged drama, The Masquerade , where a protagonist falls into insane jealousy and kills his innocent wife.
Must read Lermontov poems:
Death of the Poet
I go out on the road alone...
Read more about Mikhail Lermontov here .
3. Nikolai Nekrasov (1821-1877)
In the history of Russian literature Nekrasov was first of all important as a reputable editor of the main literary magazines, Sovremennik (The Contemporary) and Otechestvennye Zapiski (Notes of the Fatherland), where he published the best works from the most prominent writers of the era, including Leo Tolstoy, Fyodor Dostoyevsky, Ivan Goncharov and Ivan Turgenev. In his poetry, Nekrasov was first to uplift the 'low' peasant language, and was first to raise the issue of the serfs' sufferings. His most famous work is a long epic poem, Who Is Happy in Russia? , where he tries to define and outline all of Russia's problems and looks for people who live happily in Russia… Spoiler: they can't be found.
Must read Nekrasov poems:
Who Is Happy in Russia?
Russian Women
Grandpa Mazai and the Hares
4. Fyodor Tyutchev (1803-1873)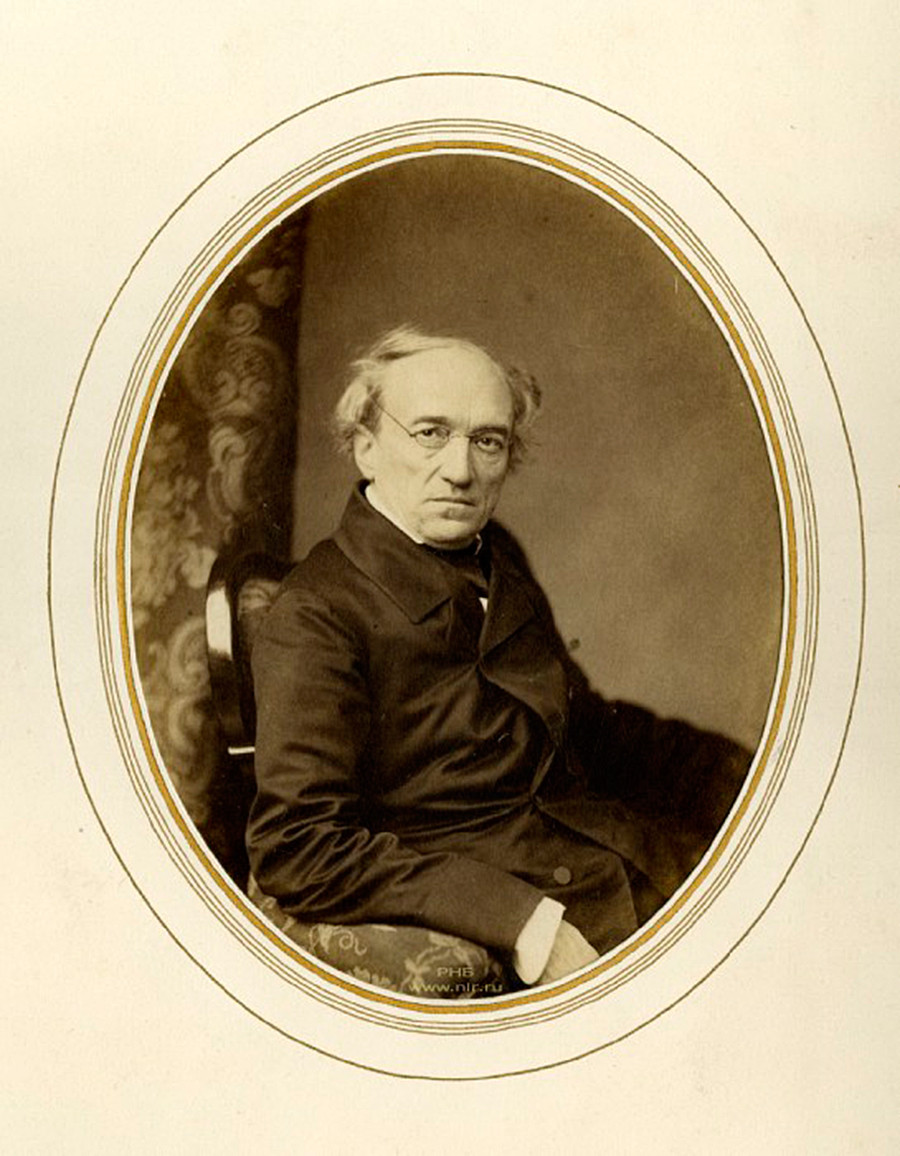 Tyutchev was a diplomat and worked 20 years in Germany, and he was the first to translate Henrich Heine into Russian. His poetry is very diverse - from archaic odes and lyrics about nature that are beholden to romanticism where a character is left alone against the universe, and has a dialogue with the skies and stars. In his last period of poetry, Tyutchev turned to patriotic stanza, ruminating on Russia and its unique path in history. He strongly believed in Russia and thought that the country had to stay strong and withstand attacks. Tyutchev formulated the most famous poem about his homeland:
You can't understand Russia with your brain, You can't measure it with the standard instruments: She has a particular status – In Russia you can only believe.
Must read Tyutchev poems:
I love a thunderstorm in May...
Just as the ocean cradles our Earth's orb
Read more about Fyodor Tyutchev here .
5. Alexander Blok (1880-1921)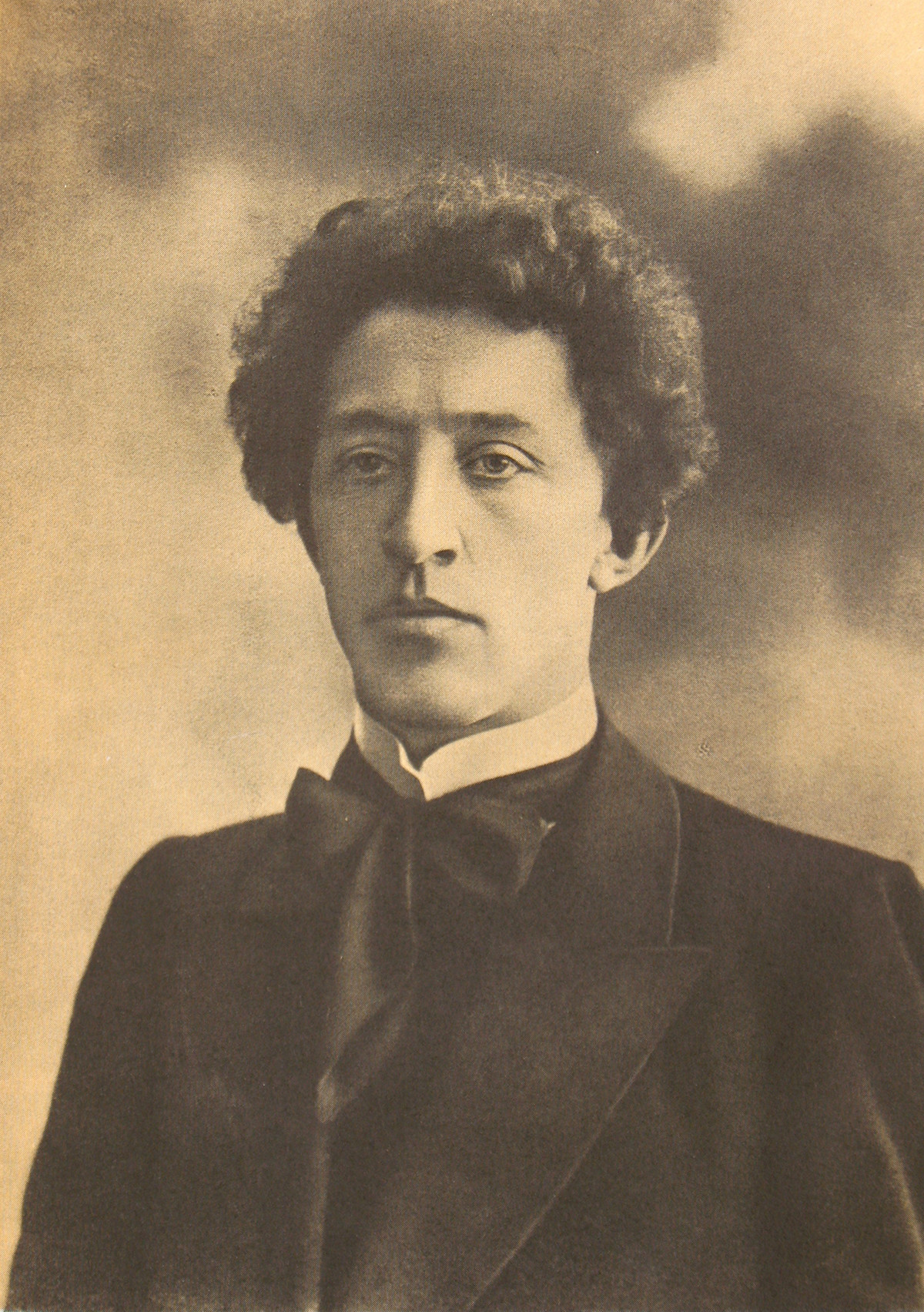 Blok was the main poetic star in the early 20th century, the most popular poet of the so-called Silver Age of Russian poetry and a main representative of symbolism in poetry. He praised the image of the Beautiful Lady and Eternal Feminine. ( A waist in satin, like a flower, / Moves past the window in the haze. ) This ephemeral creature is a mystical power that the poet is in love with, and it gives him inspiration. Blok's poems are highly metaphoric and have many layers of sense, and they shouldn't be read and comprehended literally. The poet witnessed the 1917 Revolution in Russia and experienced it dramatically, creating his famous and mystic poem, The Twelve .
Must read Blok poems:
The Unknown Lady
The night, the pharmacy, the street...
6. Anna Akhmatova (1889-1966)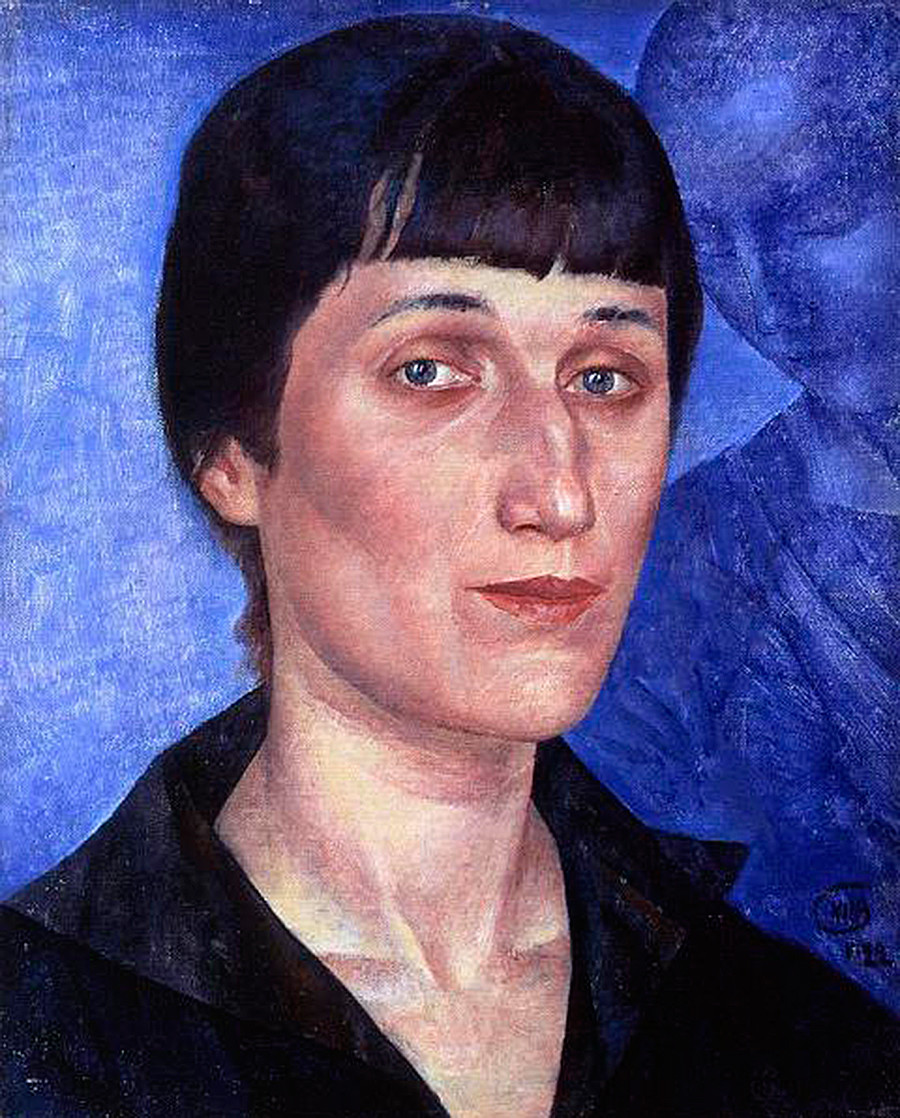 Akhmatova is probably one of the most famous female Russian poets. At the dawn of her 'career' she was a part of the Silver Age poetic movement known as Acmeism. These poets were opponents of symbolists (and Blok); they refused to use ephemeral images, but called a spade a spade. They even used metaphors comparing nature or humans with inanimate things.
During the Red Terror, Akhmatova's husband Nikolai Gumilev was killed; during Stalin's Great Terror her son, Lev Gumilev, was arrested. Akhmatova spent 17 months (!) standing in lines at an NKVD prison and trying to find out his fate. She dedicated her most famous poem, Requiem , to those women who stood with her with scant hope to ever again meet their relatives. During World War II, Akhmatova was in Leningrad during the Siege, and she read poems over the radio to raise the morale of the local population.
After the war her poetry was deemed harmful for the Soviet nation, and she was banned from publishing. Up to her death in 1966 she was a very reputable poet among the intelligentsia - and her poems were among the first to spread via samizdat - illegal, handmade publications of the Soviet underground.
Must read Akhmatova poems:
I wrung my hands under my dark veil
Unsuited for my purpose in rhyming
Requiem
Read more about Anna Akhmatova here .
7. Marina Tsvetaeva (1892-1941)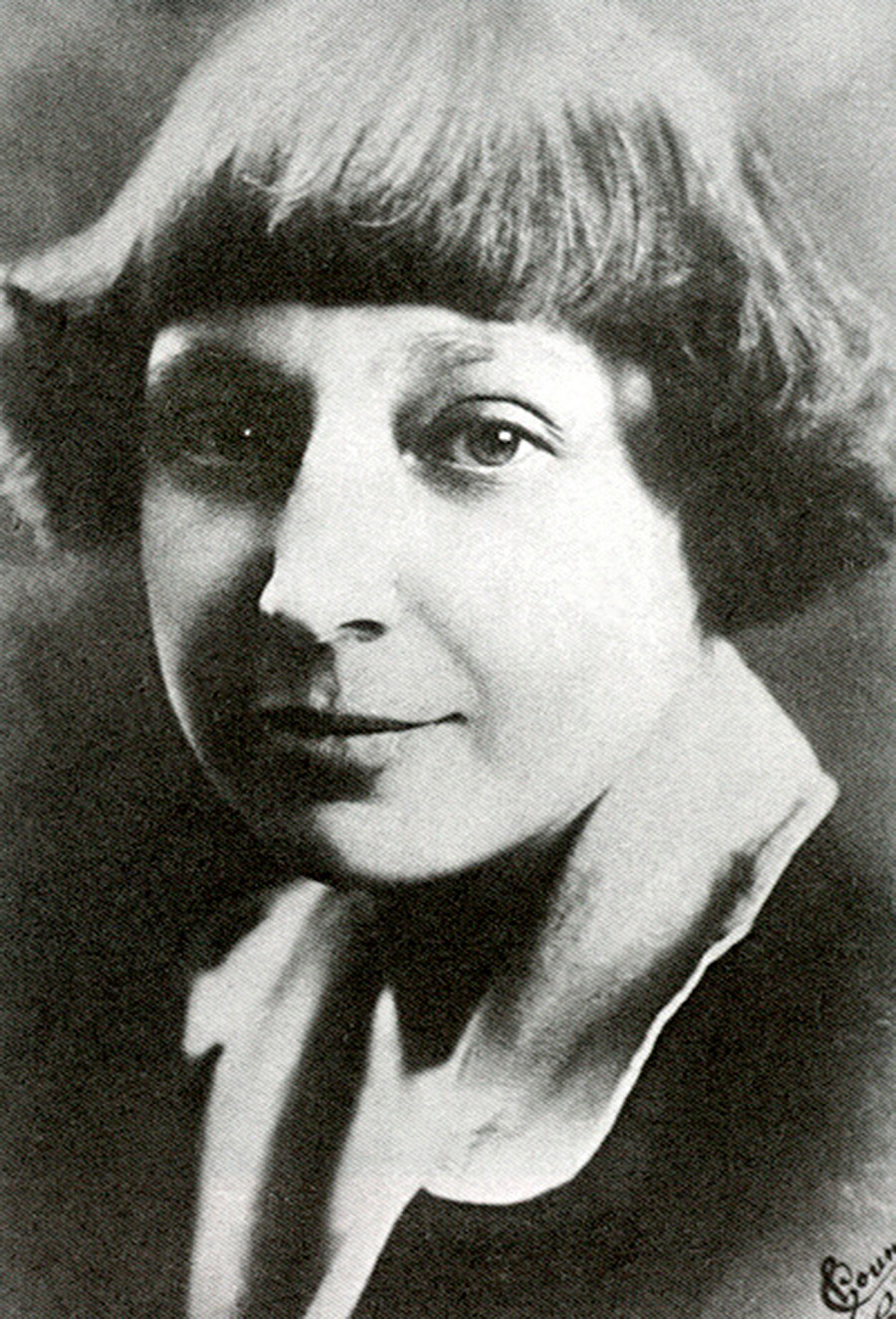 Tsvetaeva was born in a family of Moscow University professor and founder of Pushkin Museum of Fine Arts, Ivan Tsvetaev. She was a well educated girl and started writing poetry at an early age. She sent her first poetic collection to the reputable symbolist poet and publisher Valery Bryusov, who was amazed and wrote in a review: "It felt awkward at moments, as if you looked immodestly through a half-closed window into someone's house and spied a scene that outsiders shouldn't have seen." Tsvetaeva's nervous poems reflect very deep personal feelings; they tell about love, passion, and loneliness.
Tsvetaeva's biography, just like her poems, is full of suffering and loss. During the Civil War she faced hunger and deprivation, and even had to give away her three-year old daughter Irina to a shelter for children, where the girl died. Then, she managed to emigrate to Prague, but yearned for Russia very much and returned at the time of Stalin's Great Purge. Her husband was arrested and killed, while her older daughter was sent to the Gulag for 15 years. During World War II, Tsvetaeva was sent into evacuation where she also suffered from a lack of money and food - and as a result she committed suicide.
Must read Tsvetaeva poems:
My rhymes, so early written
Two hands, lowered, touching lightly...
I like that you are not in love with me...
Read more about Marina Tsvetaeva here .
8. Sergei Yesenin (1895-1925)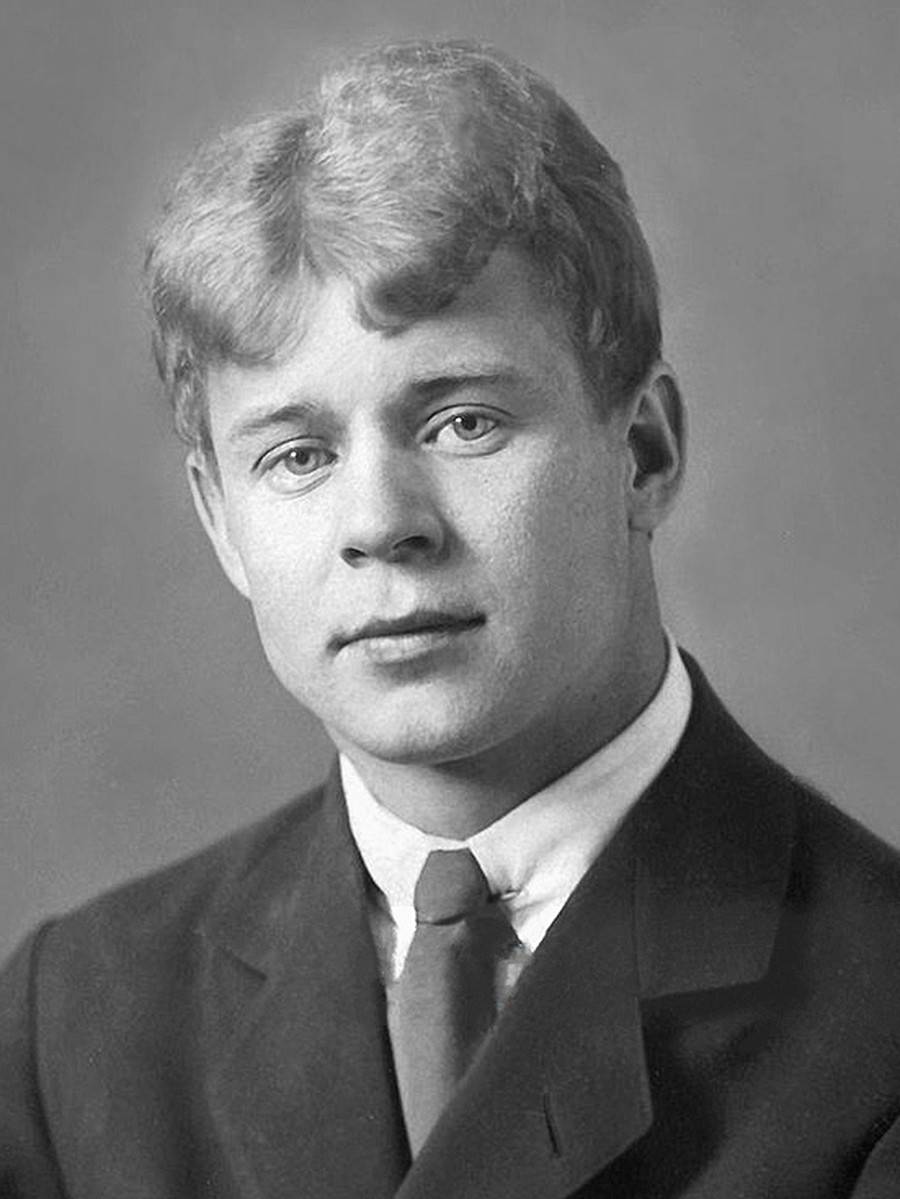 Critics still argue whether Yesenin is a great poet, but for sure he is one of the most beloved owing to the deceptive simplicity of his poems. He praised Russian nature, wrote heartbreaking poems about the beauty of golden fields, birch trees and the expanses of our motherland. (Those who have had the chance to visit his native village of Konstantinovo in Ryazan Region, or actually any Central Russia hinterland, can imagine what expanses and landscapes he means).
He called himself a hooligan and in his lyrics confessed about his way of life: binges and drunken brawls… "I am a Moscow mischievous playboy," he wrote in one poem. And for his whole life he tried to find that balance of the devil inside of him and the angels that helped him love and write poetry. In 1925, he was found dead in a Leningrad hotel, and it's still not entirely clear whether he killed himself or was killed by Soviet secret police.
Must read Yesenin poems:
Yes! It's decided now. Without return
There was only one game now lacking
I do not regret, and I do not shed tears
Read more about Sergei Yesenin here .
9. Vladimir Mayakovsky (1893-1930)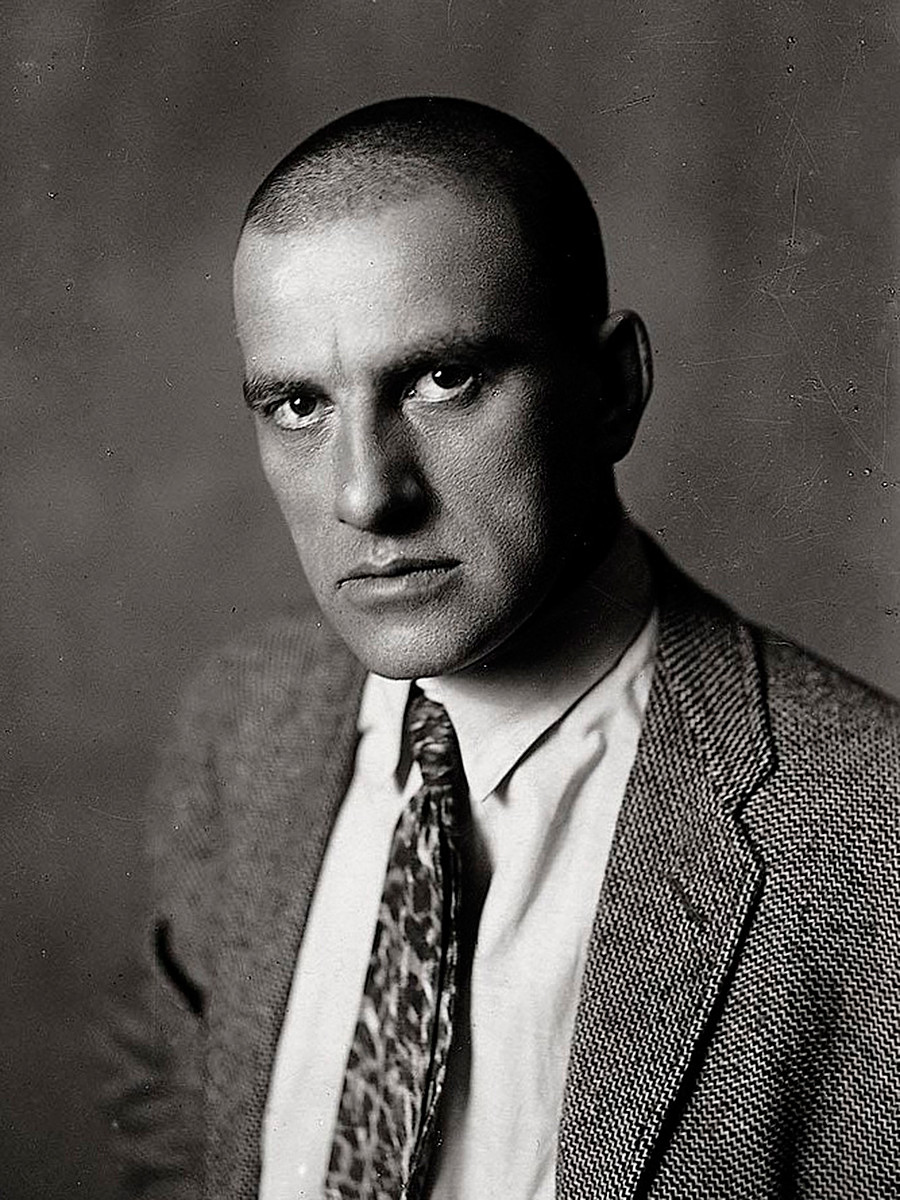 Mayakovsky was a representative of Futurism, the avant-garde poetry movement. He wanted to ruin the old rhythm and rhymes, and created an absolutely new stanza in their place. His ragged poems had an unusual, for those times, graphic and brave daring themes and words. And he was very keen on the Bolshevik Revolution and the new regime. "Eat your pineapples, chew your grouse, / Your last day draws near, you bourgeois louse!"
Mayakovsky was a Malevich for poetry, but he also brought new breath into drama and theater art, and even tried himself in cinema. He was also one of the first to create advertising posters in an astounding avant-garde style.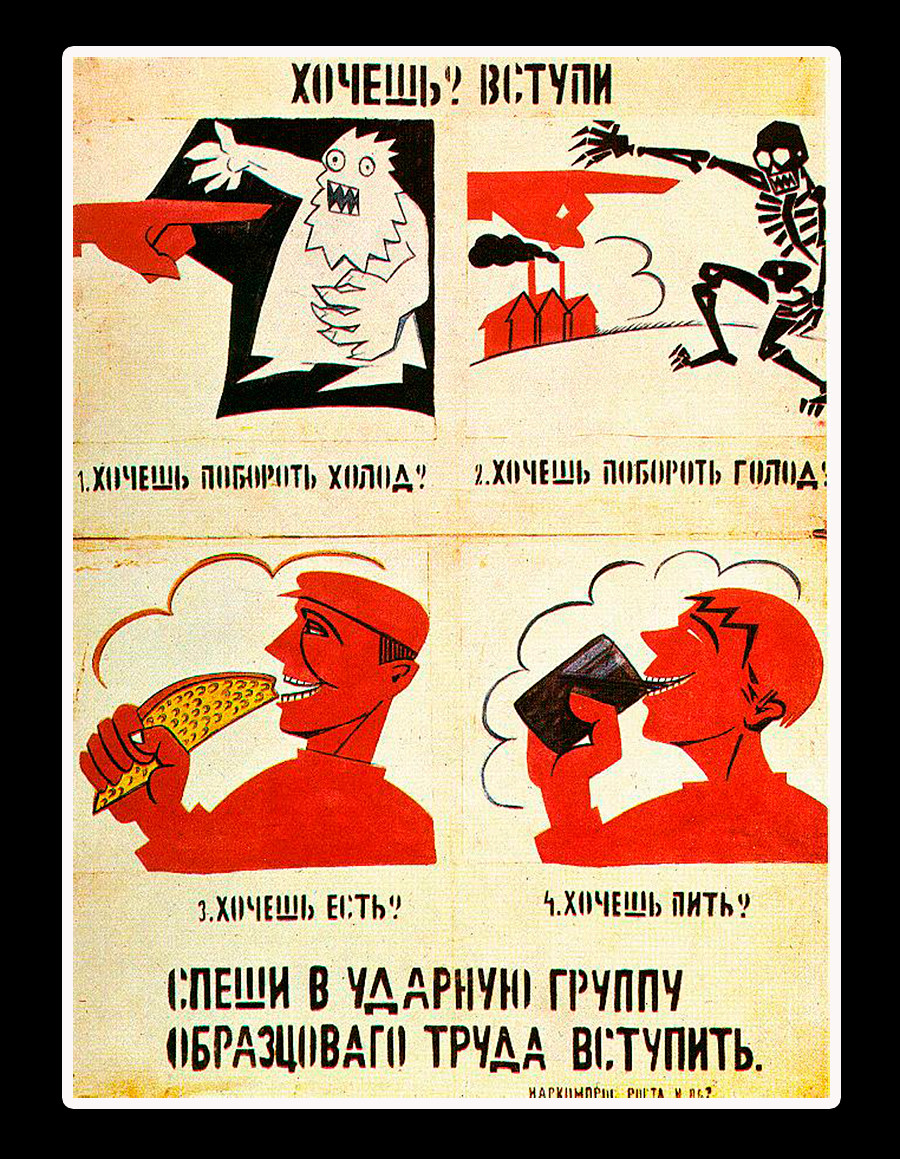 His lifestyle was also quite modern for his times - he lived with his beloved, Lilya Brik and her husband, Osip Brik. Today, we would say that it was a toxic relationship, and indeed Mayakovsky suffered a lot (his fans even consider Lilya to be a witch). His poetry and life was so vivid that it burned out too fast - aged 36, he shot himself.
Must read Mayakovsky poems:
Lilichka (instead of a letter)
A Cloud in Trousers
And Could You?
Read more about Vladimir Mayakovsky here .
10. Joseph Brodsky (1940-1996)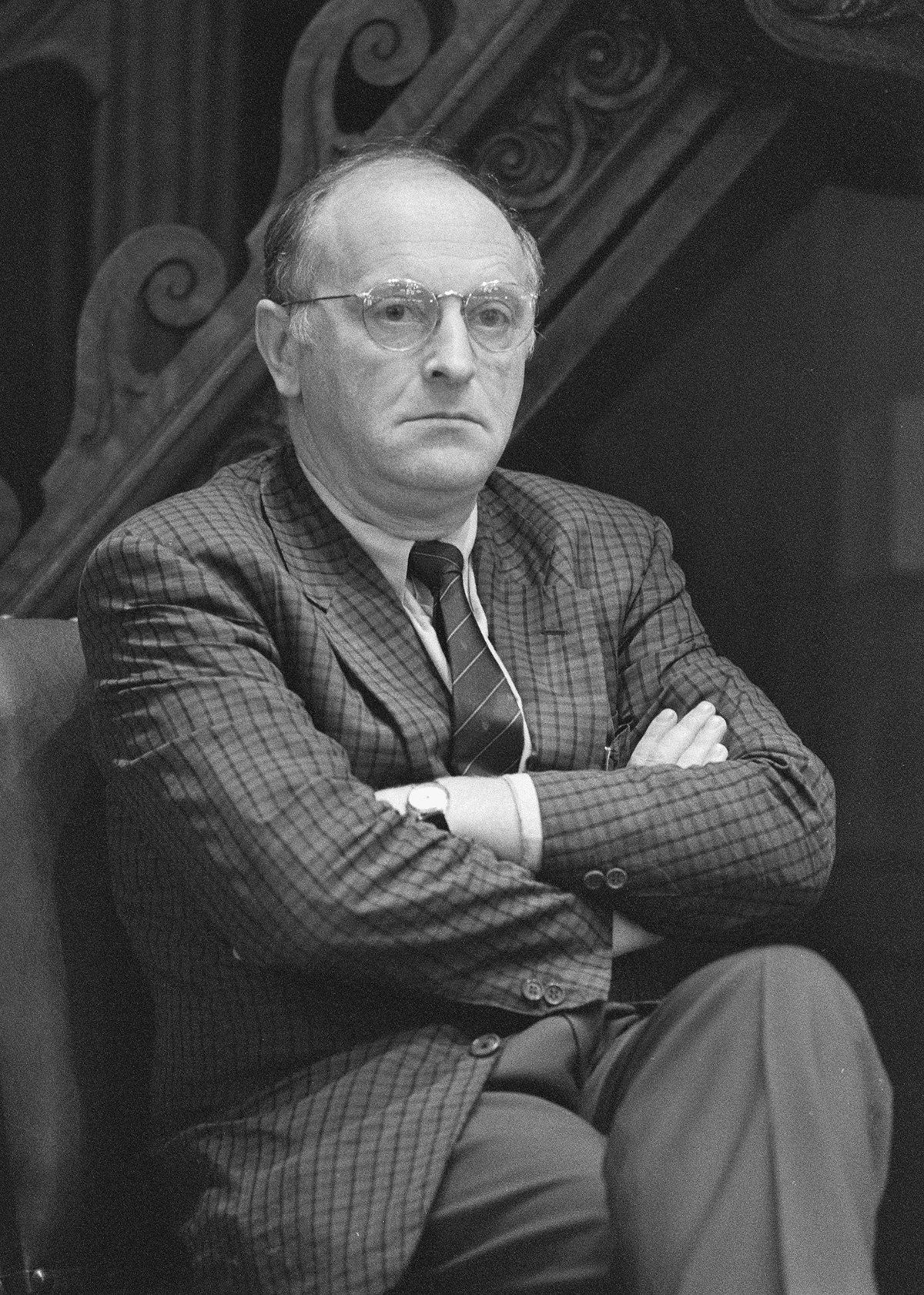 One of the most sophisticated Russian poets was incredibly beloved for the intelligentsia in the Soviet Union, and today he is one of Russia's poetic idols - in large part because of his aureole as an exiled poet. Official Soviet papers called Brodsky a "Near-Literary Drone", and his poetry was labelled to be decadent and alien for the Soviet people, and he was not published in the Soviet Union. He was charged with social parasitism, since he didn't have a job (such a status was illegal in the USSR).
Brodsky couldn't earn money with his poetry and he was exhausted by KBG's surveillance. Nevertheless, Brodky kept writing and reading his poems during gatherings of creative people and he even published them in the West. Finally, state authorities asked him to leave the country. His American publishers helped him to reach the U.S. and to get a poet-in-residence job at Michigan University. He taught Russian literature, and in 1987 he was awarded the Nobel Prize in literature.
Must read Brodsky poems:
Moscow Carol
Don't Leave the Room
Read more about Joseph Brodsky here .
If using any of Russia Beyond's content, partly or in full, always provide an active hyperlink to the original material.
to our newsletter!
Get the week's best stories straight to your inbox
12 must-read contemporary women writers from Russia
Top 10 GREATEST Soviet sci-fi writers
10 BEST fiction novels on Russian history
This website uses cookies. Click here to find out more.
Anthony Hecht strived to be on poetry's A-list. He should be there.
Two new books — a biography and a poetry collection — remind us how much this american poet contributed to literature.
On his deathbed, Anthony Hecht turned to his beloved wife, Helen, and said, "I pray I shall be among the English poets." These were, according to David Yezzi in " Late Romance: Anthony Hecht — A Poet's Life ," his last words before drifting into a final sleep. Whether this dying wish will be granted only time will tell, but you can decide for yourself now: Simultaneous with Yezzi's critical biography, a new one-volume edition of Hecht's " Collected Poems ," edited by Philip Hoy, has just been published. Besides the six major collections issued during the American poet's lifetime, it also contains late and uncollected work.
A consummate master of formal verse, Hecht was equally formal in his public persona. He dressed in well-cut, conservative suits, carefully coifed his hair, spoke with what many regarded as an English accent and in later life sported a beard worthy of an Elizabethan cavalier. Among friends, however, he could unwind, especially after a martini, and could be quite funny, as some of his light verse shows. Still, to judge by passages in his poetry and life story, Hecht would have called pride his own particular sin, along with its little cousin, envy.
Not that Hecht was ever precisely rivalrous: He profoundly admired the work of Robert Lowell, James Merrill, Richard Wilbur, Sylvia Plath, Joseph Brodsky and Anne Sexton — all of whom he knew and counted as friends. For him, they formed contemporary poetry's A-list. But was he on it too?
Review: Anthony Hecht's 'The Venetian Vespers'
Mostly, Hecht believed he was — and I certainly would place him there — but he could be flattened by a negative review. His polished veneer disguised a lifelong fragility, sometimes leading to depression, at other times to self-doubt, anger or writer's block. Even in his later years, this recipient of the Pulitzer Prize, the Bollingen Prize, the Robert Frost Medal and a half-dozen other literary honors, as well as numerous distinguished fellowships and grants, actively yearned for at least a few more stamps of approval, notably a MacArthur "genius" award, which, he once noted, "many of my juniors, and not a few of my inferiors have received."
Hecht's last collection was starkly titled " The Darkness and the Light " (2001), but in Yezzi's view trauma and darkness dominated most of the poet's early life. An unhappy childhood, experiences of antisemitism, the horrors of war and the Holocaust, post-traumatic stress disorder, the anguish of an unhappy marriage, two much-loved sons he could seldom see — these are the serious themes Yezzi rightly favors but perhaps slightly belabors. While many readers would place Hecht in the elegant and Waspy poetic company of Wilbur and Merrill, Yezzi instead probes the deeply Jewish and indirectly confessional aspects of his major works, implicitly situating him with Sexton, Lowell and Plath.
As a result, "Last Romance" does tend to downplay Hecht's wit, light verse and fondness for the mildly risqué. " The Ghost in the Martini ," for instance, depicts the thoughts of a middle-aged poet, harangued by his younger self, as he seduces a willing younger woman, while " An Old Malediction " modernizes one of Horace's most famous odes:
What well-heeled knucklehead, straight from the unisex
Hairstylist and bathed in Russian Leather,
Dallies with you these late summer days, Pyrrha,
In your expensive sublet? For whom do you
Slip into something simple by, say Gucci? …
Of course, Yezzi supplies all the biographical facts one expects. Anthony Hecht was born in 1923 into a well-to-do but dysfunctional New York Jewish family. His father proved to be a terrible businessman who periodically attempted suicide and ended up working as a salaried employee for his rich in-laws. Hecht's mother regarded her older son as "mediocre" and lavished her affection on his younger brother, who suffered from epilepsy and other ills. At the prestigious Horace Mann School, Hecht's grades were, in fact, mediocre, though Tony, as he was known, found a friend in his classmate Jack Kerouac. Not having gotten into Oberlin, Hecht subsequently enrolled at Bard College and one day announced that he intended to become a poet. A family friend, Theodor Geisel — better known as Dr. Seuss — tried unsuccessfully to dissuade him.
Poet, Essayist Anthony Hecht Dies at 81
During World War II, Hecht joined the Army, expecting to perform intelligence work, but to his chagrin and surprise he spent the conflict's last months in Europe as an infantryman. Yezzi reveals that Hecht kept secret his immense guilt over being unable to fire his weapon at the enemy. Worse than guilt, however, was his horror at what he saw at the Flossenbürg concentration camp, where its already skeletal prisoners were essentially worked to death in a nearby quarry: For years, he would awake shrieking from the nightmares.
After the war, Hecht enrolled as a special student at Kenyon College, absorbing the lessons and some of the manner of the courtly poet and critic John Crowe Ransom, then later finding a champion in Allen Tate. Hecht's mature work, however, bears the deeper impress of T.S. Eliot and W.H. Auden. After his first collection, " A Summoning of Stones ," was published in 1954, he (too harshly) judged it apprentice fare and didn't bring out another book for 13 years. But when " The Hard Hours " appeared in 1967, it won a Pulitzer Prize.
During the 1950s and '60s, Hecht taught at various colleges — Bard, Smith, the University of Rochester — and one day precipitously married a beautiful model named Patricia Harris. Unfortunately, Pat was sociable and flirtatious, while her husband was moody, tormented by PTSD and racked by frequent writer's block. The marriage broke down, and Harris soon wed a wealthy European banker, taking the couple's two little boys to live with her abroad. Hecht would spend years in therapy.
But, as in one of Shakespeare's late romances, the middle-aged poet was unexpectedly granted a second chance, indeed a second life: In 1971, he happened to meet again Helen d'Alessandro, one of his former Smith students, and three months later they married. As Yezzi stresses, Helen brought happiness, serenity, a new son and inspiration to her poet-husband. In 1979, Hecht produced " The Venetian Vespers ," which many readers regard as his finest single volume. In 1982, he began a two-year term as consultant in poetry at the Library of Congress, soon afterward accepting an appointment as a university professor at Georgetown. In these years, he wrote masterly if sometimes overly august essays eventually collected in three volumes, as well as " The Hidden Law ," a book-length study of Auden. The elegantly decorated home he and Helen established on a quiet corner of Nebraska Avenue soon became a regular stopover for writers visiting D.C. Following a slow decline in his later 70s, Hecht died of cancer at age 81 in 2004.
For all the variety of its contents, Hecht's "Collected Poems" repeatedly exhibits his particular fondness for interior monologues by imaginary characters, as well as his regular use of ekphrasis (the description of a painting), scenes imbued with symbolic significance (what the French call "paysage moralisé"), a liking for radical contrasts, and frequent allusions to the Bible, Shakespeare and other poets. Often a sensual opening will lead to an unexpectedly horrific or heartbreaking finale: " The Deodand ," for instance, juxtaposes an Orientalist painting of Parisian ladies pretending to be harem girls with the dreadful torture imposed on a French legionnaire captured during a colonial war in Algeria. In the wrenching " More Light! More Light! " — perhaps Hecht's best-known poem — three Buchenwald prisoners are psychologically manipulated in a cruel game that ends in their even crueler deaths.
More reviews and essays by Michael Dirda
Yet no matter how dark or light his theme, Hecht's verse always remains musical, flowing and immensely readable, though undeniably showy in its diction rather than plain-spoken. Hecht's full power can be experienced only through long quotation, but his linguistic impudence and bravura are hinted at in such phrases as "Swooning lubricities and lassitudes," clouds like "giant confections, impossible meringues," an overgrown field that reveals "the busy undergrowth of gross neglect,/ The sadness of lapses," and even the capsule portrait of our congressmen as "spouters of solecistic filibusters/ Smug, well-heeled heels of the legislative powers."
To my good fortune, I got to know Tony Hecht after I reviewed "The Venetian Vespers," and over the years I often received little notes from him, either gently correcting or more rarely praising what I'd written about this poet or that novelist. By then, he had passed through most of the shocks and torments related in Yezzi's biography, what he once described, in "Circles," as "long inventories of miseries unspoken,/ appointment books of pain,/ attars of love gone rancid,/ the pitcher broken/ At the fountain." Though his intellectual precision could be intimidating, even then he was, at heart, kind and generous, especially to several younger writers whom he devotedly mentored. When, in 2004, I again wrote about Hecht — this time for an obituary appreciation — I called him an "irreplaceable poet." It's almost 20 years later, and he still is.
Late Romance: Anthony Hecht
A Poet's Life
By David Yezzi
St. Martin's. 480 pp. $40
Collected Poems of Anthony Hecht
Including Late and Uncollected Work
By Anthony Hecht. Edited by Philip Hoy.
Knopf. 640 pp. $50
More from Book World
Join Book Club: Delivered to your inbox every Friday, a selection of publishing news, literary observations, poetry recommendations and more from Book World writer Ron Charles. Sign up for the newsletter .
Best books of 2022: See our picks for the 23 books to read this summer or dive into your favorite genre. Look to the best mysteries to solve as you lounge by the pool, take a refreshing swim through some historical fiction , or slip off to the cabana with one of our five favorite escapist reads .
There's more: These four new memoirs invite us to sit with the pleasures and pains of family. Lovers of hard facts should check out our roundup of some of the summer's best historical books . Audiobooks more your thing? We've got you covered there, too . We also predicted which recent books will land on Barack Obama's own summer 2023 list . And if you're looking forward to what's still ahead, we rounded up some of the buzziest releases of the summer .
Still need more reading inspiration? Every month, Book World's editors and critics share their favorite books that they've read recently . You can also check out reviews of the latest in fiction and nonfiction .
We are a participant in the Amazon Services LLC Associates Program, an affiliate advertising program designed to provide a means for us to earn fees by linking to Amazon.com and affiliated sites.
Destination guides
Download free Russia travel guides
St Petersburg
Golden Ring
Lake Baikal
Murmansk (Kola Peninsula)
Moscow & St Petersburg
Expedition Cruises
Northern Lights Tours
Siberia Tours
Winter Tours
Students Trips
Luxury Tours
Plan My Tour
Start planning my tour
Your Russia, your dates, your mates
Destination Guides
Russia Travel Tips
Russian Visa
Travel Insurance
Why 56th Parallel
Traveller Reviews
FIND ARTICLES BY CATEGORY
EXPERIENCES
TRAVEL TIPS
CULTURE & ETHNOGRAPHY
FESTIVALS & EVENTS
WEIRD & WONDERFUL
Russian Literature: 9 Famous Russian Writers You Should Know
Home / Russian Culture & Ethnography / Russian Literature: 9 Famous Russian Writers You Should Know
It's no secret that Russia has birthed some of the greatest writers in history. The Golden age of Russian Poetry was ignited by none other than the famous Alexander Pushkin, also known as the Russian Shakespeare . However, there are many other famous Russian Writers whose profound ideas, storytelling abilities and literary works have resonated over time.
To celebrate their accomplishments, this article will give you a glimpse into the fascinating (and often tragic) lives and contributions of the top 10 famous Russian writers! 
Over many historical periods, certain text forms became popular in Russia literature, such as poetry, novels and short stories. Additionally, genres such as literary realism, romance, historical dramas and political satire became increasingly prominent due to key events in Russia, namely the downfall of the Tsar's Imperial Dynasty and the Bolshevik Revolution. Many famous Russian writers have written successful autobiographies, while others focused on works revolving around the gruelling hardships of the Soviet Union regime. Many of these Russian literature masterpieces have attracted much international acclaim and continue to be taught in modern school curriculums, transcending cultural barriers worldwide.
Table of Contents
Leo Tolstoy (1828 – 1910)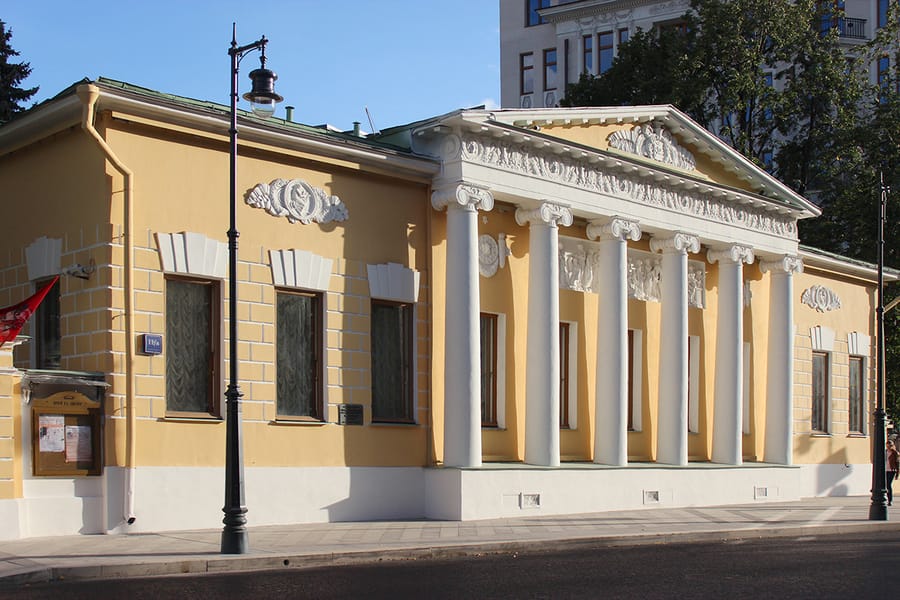 Considered one of the world's greatest novelists, Leo Tolstoy was best known for his realistic fiction that grappled with significant themes of religion and morality. He espoused the famous Christian doctrine of "non-resistance to evil" which essentially championed love, peace, reconciliation and forgiveness. Literary critics all over the world agree that this Russian writer was the genius behind masterpieces that evoked an introspective transparency, breaking down the human condition into minuscule fragments while relentlessly searching for life's meaning throughout his novels. In fact, his extraordinary writing has earned him multiple nominations for the Nobel Prize in Literature. 
Interestingly, Tolstoy was often described as godlike in his powers of understanding unspoken thoughts and his embodiment as the world's conscience. This is unparalleled when readers delve into his most famous acclaimed novels, namely War and Peace , a Russian classic which was first published in 1869. Based on the realism genre, this text explores Napoleon's invasion of Russia in 1812, providing a deeply intimate glimpse into the tumultuous relationships of three main characters from different families during the war. 
Another literary treasure is none other than Anna Karenina , which was deemed by Tolstoy himself as his first true novel. Published in 1878, this canonical novel is set against the backdrop of 19th century Russian high society in Moscow and St Petersburg. With beautiful prose, along with complex themes of love and adultery, the text navigates a tragic love affair between Anna, a beautiful married woman and Count Vronsky, a wealthy army officer. Other wonderful classics by this Russian writer include his novellas The Death of Ivan Illyich and Resurrection , coupled with his semi-autobiographical trilogy Childhood , Boyhood and Youth.
Tolstoy was born into the wealthy Hamovniki estate of an aristocratic family, located around 210 kilometres south of Moscow. It was here in Yasnaya Polyana (Tula Province) that he spent the rest of his life writing his most important literary works. In fact, travellers can embark on a customised Moscow Tour to see the breathtaking Monument to Lev Tolstoy in the Tula Oblast. Additionally, a granite sculpture dedicated to the esteemed Russian writer was constructed in the Courtyard of the State Museum of Leo Tolstoy in Prechistenka Street, Moscow. For Russian literature enthusiasts, the Leo Tolstoy State Museum is a unique, world-class depository of the writer's handwritten heritage, brimming with books, historical documents, memorials, graphics and more. There are also various exhibitions of century-old paintings, sculptures, photos and lifetime publications dedicated towards Tolstoy. 
Anton Chekhov (1860 – 1904)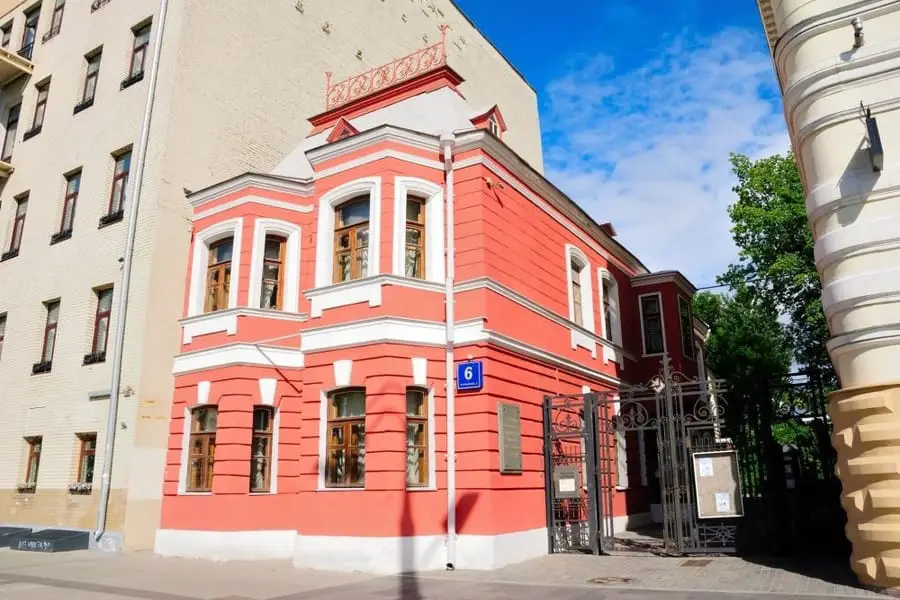 Born in Taganrog Russia, Anton Chekhov was an eminent Russian playwright and master of the modern short story. Using skilled precision of language, Chekhov delved into the complex intricacies of realistic and mundane livelihoods, while unravelling the mysterious motives of his characters. This Russian writer often specialised in creating an unsettling and haunting atmosphere within the trivialities of everyday Russian life, reflective of 19th century Russian realism. Many critics and readers believe that Chekhov's best plays and short stories have elegant simplicity and clean resolutions, devoid of obtrusive literary devices. 
Considered a seminal figure who gave birth to early modernism in theatre, Chekhov's literary genius can be seen with his most famous plays, such as The Seagull (1895) which is established in the tranquil Russian countryside at the end of the 19th century. This tragic slice-of-life drama tells the story of a struggling writer who has unrequited feelings for a young, aspiring actress. Notably, the play revolves around themes of lost opportunities and unfulfilled desires, existentialism and the search for life's meaning. Anton Chekhov also wrote another theatrical masterpiece set in rural 19th century Russia, called Uncle Vanya (1897) which explores notions of aimlessness, regretful decisions and the loss of hope. His other notable works include The Cherry Orchard and Three Sisters .
Chekhov grew up in a working-class serf family with his father, who was a struggling merchant and a devoutly religious disciplinarian. Only a year after Chekhov's birth, Russian peasants were emancipated and the feudal system was abolished. After his father went bankrupt, Chekhov was financially responsible for his family and frequently wrote vignettes about Russian street life to support himself while pursuing a medical degree. Since Russia had a rigid social hierarchy system, Chekhov emerged as the only great Russian writer of the 19th century who came from the peasant class. Travellers can visit Chekhov monuments in several Russian cities: Moscow, Taganrog, Yuzhno-Sakhalinsk, Krasnoyarsk, Tomsk and other smaller settlements. Additionally, the Anton Chekhov House Museum on Sadovaya-Kudrinskaya Street is another great attraction for any person interested in learning more about famous Russian writers!
Fyodor Dostoevsky (1821-1881)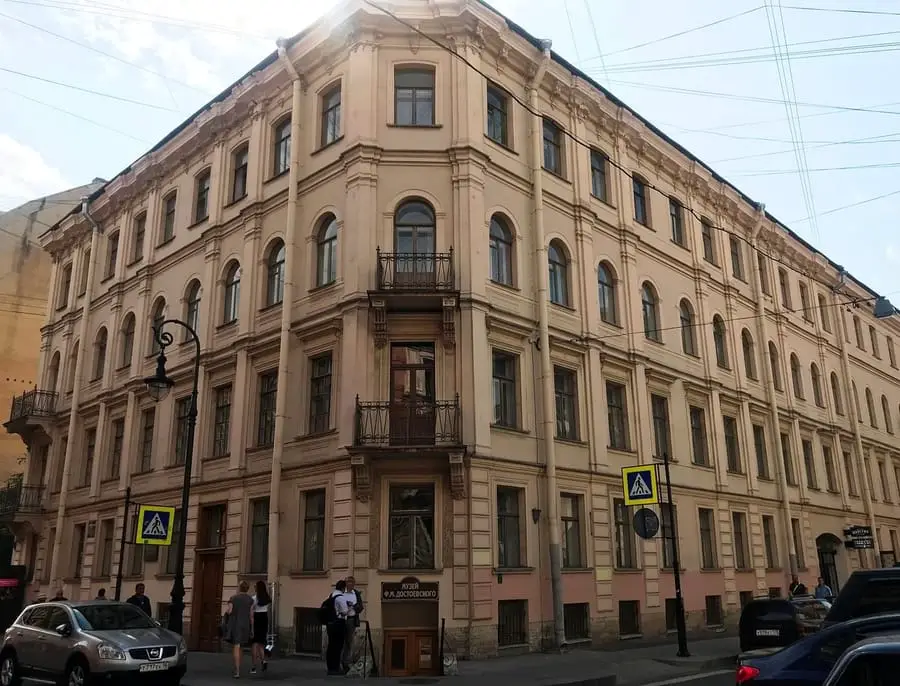 Widely regarded as an influential force of 20th-century fiction, Fyodor Dostoevsky was a Russian novelist, short story writer, essayist and journalist. He was well-known for his deep, and often complex psychological explorations into the dark side of human nature. Notably, Dostoevsky's works were often considered prophetic as they accurately predicted the behaviour of Russian revolutionaries once they acquired power. Like many Russian writers, his ideologies profoundly shaped various schools of psychology, theology and existentialism, while having remarkable contributions towards literary modernism. 
Dostoevsky had a comfortable, middle-class upbringing on the outskirts of Moscow during the period of Tsarist Russia. His father was a successful doctor who worked in a hospital complex that provided services for the very poor. This caused young Dostoevsky to have great exposure to many harrowing experiences that his aristocratic peers would be carefully sheltered from. As he grew up, his devout Orthodox Christian faith became stronger, forged through numerous life changing experiences – affiliation with radical groups, near execution, imprisonment and forced labour in Siberia, along with epileptic seizures. 
While Dostoevsky grew up in Moscow, he spent a large part of his life in St Petersburg, where many of his novels were inspired from. In fact, visitors can embark on a personalised St Petersburg Tour or overseas Student Trip to see Dostoevksy's last apartment, which has now been transformed into a museum – Dostoevsky Museum. Here, you can learn about the author's most famous works, coupled with his daily life and routines. 
Unsurprisingly, Dostoevsky often distinguished himself from other Russian writers who came from nobility. While many of them wrote about stable traditions and "beautiful forms", he instead explored the complicated hardships of accidental families and humiliated individuals. He often capitalised past torment and dramatized his own legendary experiences to create some of his greatest characters. These resulted in very dark, grotesque and violent works, such as Notes from Underground (1864) and Crime and Punishment (1866). Other prominent novels include The Idiot , Demons and The Brothers Karamazov . Many of these texts centred around the value of suffering, identity and self-destruction, gratitude of life's beauty and the dangers of idealism. 
Nikolai Gogol (1809-1852)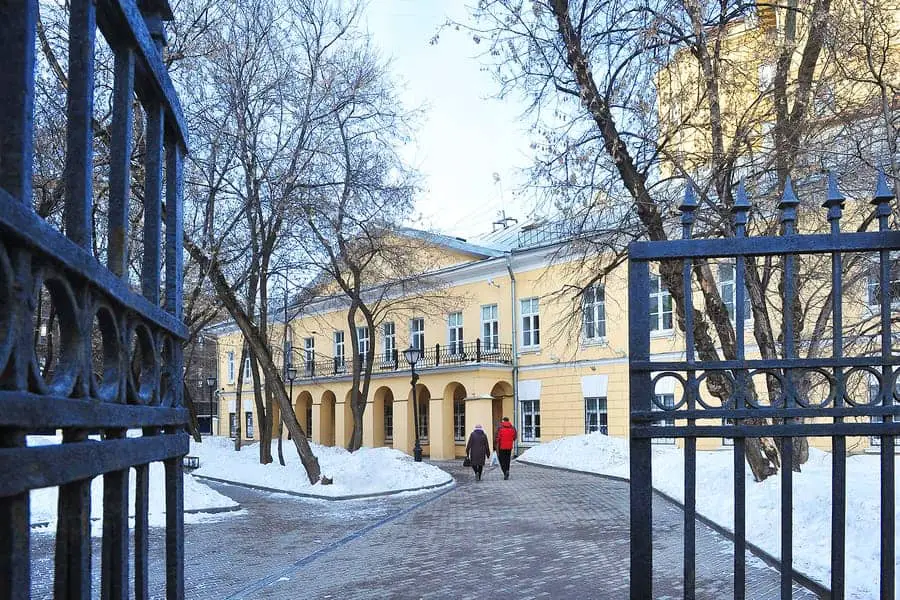 Nikolai Gogol is undoubtedly one of Russia's greatest writers of all time. He was a Ukrainian-born novelist, short story writer and dramatist whose works are considered the foundation of 19th century Russian realism. Gogol grew up in Sorochintsy in Ukraine's Poltava District, where the peaceful countryside served as immense inspiration for his writing, including its colourful peasantry, Kazak traditions and rich folklore. After a few literary failures and irresponsible trips, Gogol returned to St Petersburg and wrote periodicals that reflected his childhood memories of picturesque landscapes, while interweaving these romantic tales with supernatural phenomena. 
Written in a lively, and occasionally, colloquial prose, Gogol's works were refreshing contributions to Russian literature that combined his whimsical imagination with an authentic folk flavour, including the sprinkle of Ukrainian language and cultural references. Among many, some of Gogol's most famous and captivating stories included Dead Souls , which was first published in 1842. This exemplary novel chronicles the splendid travels and epic adventures of Pavel Ivanovich. It is celebrated by critics for its satirical approach in representing an exceptionally realistic portrait of Russian provincial life. Another well-known tale is The Overcoat which is a short fiction that narrates the life and death of an impoverished government clerk living in St Petersburg, who seeks to buy a new overcoat after being relentlessly teased by his colleagues. Other works by Nikolai Gogol include: The Nose and Diary of a Madman.  
Gogol's legacy has been immortalised through the Gogol House Memorial Museum and Scientific Library in Nikitsky Boulevard, Moscow. This is the only place in the Russian capital which has kept the last memory of the writer's final years. The Gogol House is an ancient city mansion with 17th century roots, combining a research library of over 250,000 volumes, a research centre, an exhibition hall and a memorial museum. Here, the writer worked on the second volume of Dead Souls and burned the manuscripts of the poem. Travellers can also visit Arbatskaya Ploschad, where two statue versions of Nikolai Gogol (Happy and Sad) can be admired. Book a customised Moscow Tour or take an Educational Tour to Russia to see these awe-inspiring landmarks!
Mikhail Bulgakov (1891-1940)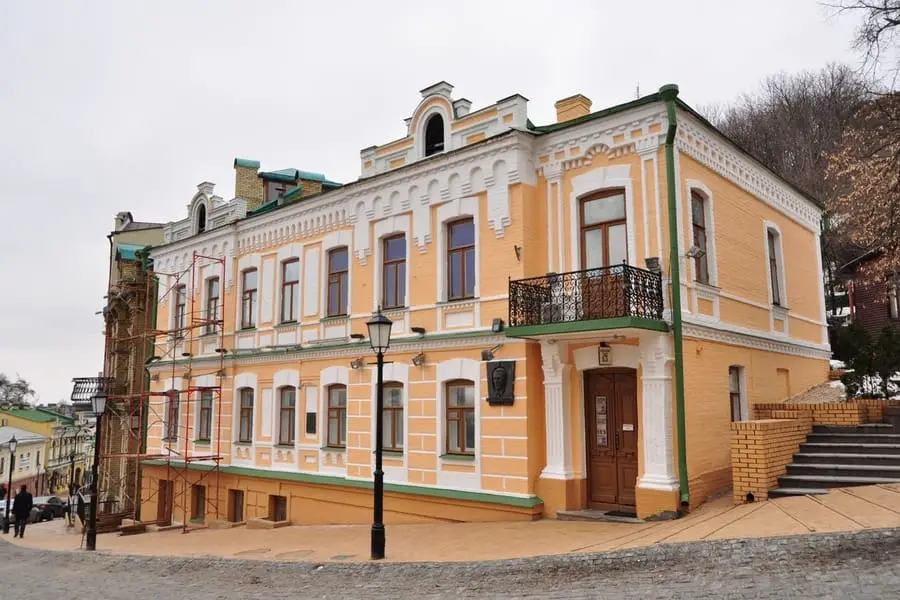 Born in Kiev, Ukraine, Mikhail Bulgakov was a Soviet playwright, novelist and short story writer who was best known for his witty humour and piercing satire of the Soviet communist regime. As the oldest son of six children, he was born into a family of intellectual elites where his father was a theology professor. Bulgakov actually began his adult life as a doctor, yet eventually gave medicine up for writing. In fact, he wrote about his experiences as a doctor in his early works Notes of a Young Doctor . In this book, he described his suffering from an infection in 1917-1919 which caused an unbearably painful itch, leading to his addiction to morphine which he gradually conquered over time.
Bulgakov's experiences with war and tragedy manifested when he joined the anti-communist White Army as a field doctor during the Russian Civil War. Following this event, his first major work was the novel titled The White Guard , which was serialised in 1925 but never published in book form. It provided a realistic and sympathetic portrayal of the anti-Bolshevik White officers and faced significant backlash due to its lack of a communist hero. Bulgakov's scathing political rhetoric was then adapted into a successful play called The Days of the Turbins in 1926, which detailed the demise of the White Army. It was performed more than 200 times at the Moscow Art Theatre and despite its popularity, the play was later banned.
Due to their brutal realism and grotesque humour that criticised the Soviet regime, Bulgakov's works became increasingly censored by the authorities during the Great Purge. In 1925, he published a bitter satirical novella and absurdist parable Heart of a Dog that evoked the loss of civilised values in Russia under Bolshevism. This caused him to be interrogated by the Soviet Secret Service OGPU, who confiscated his personal diary and several unfinished works. By 1930, he was effectively prohibited from writing. His plays were banned in all theatres which left him in terrible poverty. Despite this period of literary ostracism until his death, Bulgakov continued producing groundbreaking masterpieces. One such famous work was The Master and Margarita (1966), a profound Gogolesque fantasy and witty philosophical novel which juxtaposed eternal notions of good and evil. To this day, it is still considered one of Russia's finest 20th century novels, exposing the corruption and hypocrisy of the Soviet cultural elite.
Fans of Russian writers can visit the Bulgakov Museum in Moscow , inside the very apartment where Bulgakov had resided while writing The Master and Margarita . They can also travel to the legendary Mikhail Bulgakov Museum in his birthplace of Kiev (Ukraine), a resurrected antique house which contains 4000 exhibits of the Russian writer's personal belongings, works and relics.
Ivan Turgenev (1818-1883)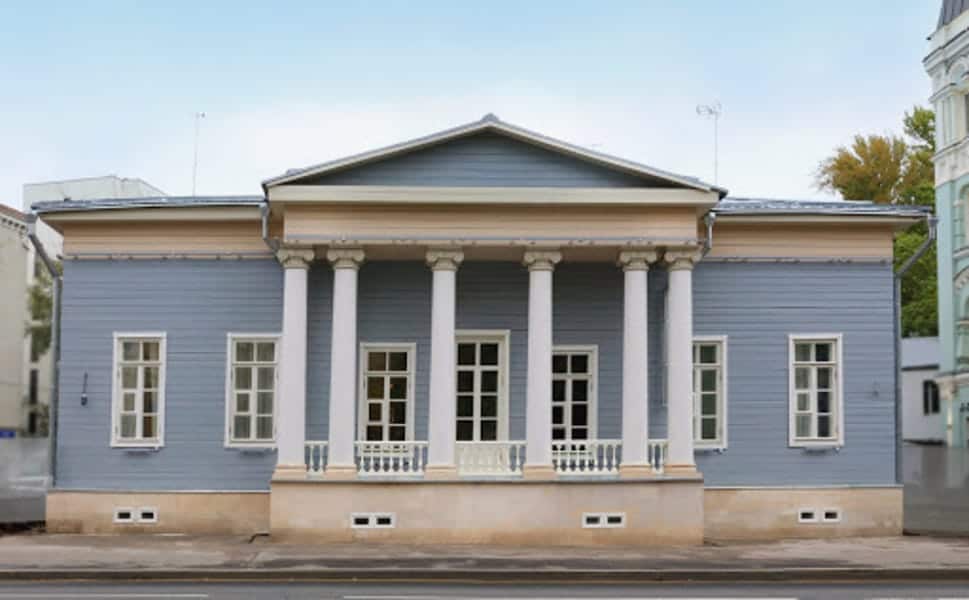 Famously known for popularising Russian literature to the West, Ivan Turgenev was a highly esteemed novelist, poet and playwright born in Oryol, Russia. He was particularly adept at conveying detailed imagery of everyday 19th century Russia, including authentic portrayals of the Russian peasantry and fascinating depictions of Russian academics who desired to advance the country into a new age. Not only did Turgenev express a deep concern for the future of Russia in his writings, he also maintained the integrity of craft which has embedded him into Russian literary canon. Travellers can visit the first monument of the great Russian writer, inaugurated in the historical centre of Moscow at Ulitsa Ostozhenka, next to the Ivan Turgenev Museum . 
Turgenev spent many of his years in Western Europe due to his liberal political stance and artistic personality, caught between Tsarist rule and revolutionary radicalism amongst Russian intellectuals. This mindset was largely influenced by his childhood at the wealthy country estate of Spasskoye-Lutovinovo, which he perceived as a symbol of socioeconomic injustice inherent between the Russian peasantry and gentry. As a result, Turgenev's works became dedicated to criticising the grievances of Russian society, while envisioning the rise of intelligentsia for the nation's sociopolitical betterment. While he was educated in schools and universities of Moscow and St Petersburg , Turgenev's learning experiences at the University of Berlin affirmed his belief of the West's superiority and Russia's need to become westernised. 
Many of Turgenev's fictional works centred around early love and unfulfilled aspirations, despite being a writer of remarkable detachment and ironic objectivity. His intimate platonic relationship with renowned singer Pauline Viardot was a source of inspiration for these works, including several novellas such as Rudin , A Nest of Nobles and On the Eve . Notably, his most famous work Fathers and Sons paints an intriguing portrait of mid 19th-century nihilism, which captures the conflict between older generations and idealistic youth. The Russian writer's other finest literary works combined a wistful nostalgia for the past such as A Lear of the Steppes and Torrents of Spring , along with Poems in Prose . 
Anna Akhmatova (1889-1966)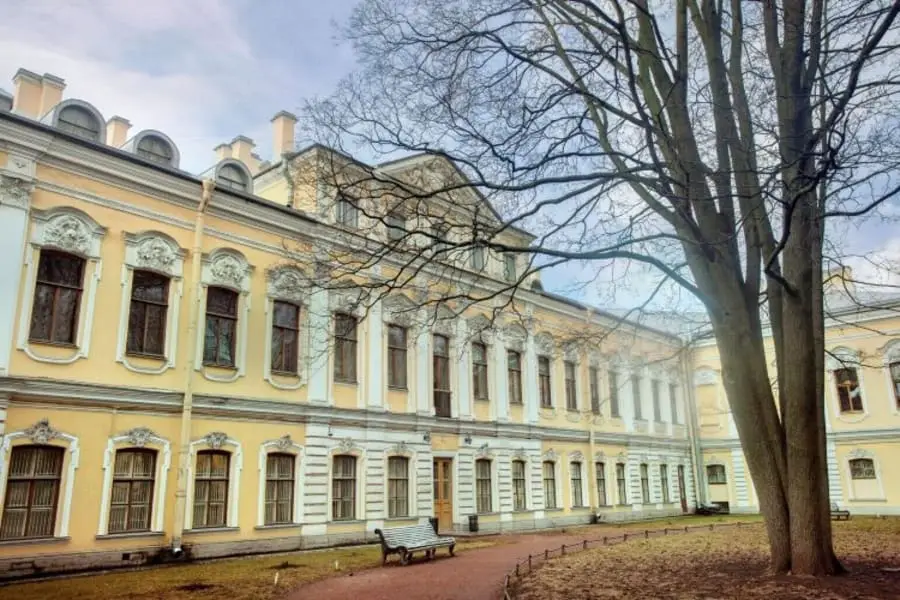 Born in the city of Odessa in Ukraine, Anna Akhmatova is considered one of Russia's greatest poets of the 20th century. She also wrote prose including memoirs, autobiographical pieces and literary scholarship on Russian writers such as Alexander Pushkin. Throughout her life, Akhmatova experienced both pre-revolutionary and Soviet Russia, yet her poetic verse in many ways extended and preserved classical Russian culture during periods of avant-garde radicalism and socialist realism. Although she was frequently confronted with government opposition to her work, she was deeply loved and revered by the Russian public, partly because she chose not to abandon her country during political turmoil. 
Akhmatova was born into an upper-class family in Bolshoi Fontan, where her mother belonged to a powerful clan of landowners and her father had become a hereditary noble for service in the royal navy. She grew up in Tsarskoe Selo (Tsar's Village), an opulent suburb in St Petersburg which was surrounded by luxurious mansions belonging to Russian aristocrats. As a teenager, she developed an interest in poetry but was actively discouraged by her father. She eventually studied law in Kiev, and married the poet/critic Nikolai Gumilev. While her husband was away travelling, Akhmatova wrote many of the beautiful poems that would be published in her first book Evening (1912). This book launched her career and she became a cult figure in the Russian literary circle. This was followed by her critically acclaimed collection of poems Rosary (1914).
With her husband, Akhmatova became a leader of Acmetism, a literary movement which valued lucid, carefully crafted verses and challenged the vague Symbolist Style that dominated the Russian writing scene. Although Akhmatova grew up with great privilege, she experienced numerous hardships – Gumilev was executed by the Bolsheviks in 1921, her son Lev was imprisoned from 1949 to 1954, and many of her works were banned or censored. Her most accomplished works Requiem and Poem Without A Hero are visceral reactions to the Stalinist Terror, where she endured artistic repression and many personal losses. 
Indeed, Akhmatova's legacy still burns fiercely today – travellers and Russian literature enthusiasts can visit the Anna Akhmatova Monument in St Petersburg, which is a moving statue that rests across the river of the Kresty holding prison, where Akhmatova herself had queued for many days after her son was arrested during Stalin's terror. They can also check out the Anna Akhmatova Literary and Memorial Museum at the Fountain House in St Petersburg, which opened in 1989 on the centennial of her birth. 
Alexander Pushkin (1799-1837)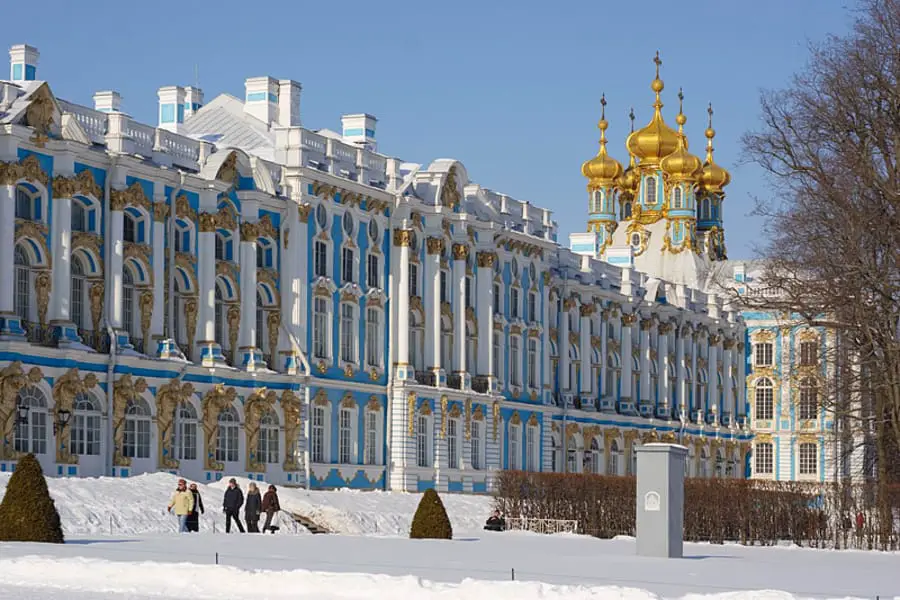 Almost everybody under the sun has heard of Russia's most celebrated writer – Alexander Pushkin. Known as the father of modern Russian literature, he was a prolific Russian poet, novelist, dramatist and short story writer who emerged from the Golden Age of Russian Poetry. Pushkin's most famous poems are considered Romantic due to their celebration of freedom and personal liberty, yet this remains ambiguous from his concise and more minimalist writing style. Pushkin's narrative poems, epics and lyrics are transcendent classics of Russian literary tradition, inspiring countless songs, ballets and many other artistic interpretations. 
The Russian writer was born into one of Russia's most famous noble families in Moscow, where many of his ancestors played major roles throughout Russian history. Pushkin himself began writing poetry as a student at Lyceum at Tsarskoe Selo, a school for aristocratic youth. He was particularly immersed into French poetry and Russian neoclassicism, which provided a source of inspiration for diverse elegis, songs and epistles.                                                                     
After graduating in 1817, Pushkin eventually became involved in St Petersburg society, where he wrote poems that criticised autocracy and high-ranking officials. His first major verse narrative was Ruslan and Ludmila (1820), an epic faux-fairytale based on medieval Russian history and written in iambic tetrameter, successfully breaking literary conventions. Soon after its publication, Pushkin was exiled to southern Russia for his dissenting political views from 1820 to 1823. At the end of this period, he began writing his masterpiece Eugene Onegin (1833) for seven years. This heart-wrenching lyric opera involves a selfish hero who eventually regrets the rejection of a young woman's love and his fatal duel with his best friend. Other notable works include the historical drama Boris Godunov and The Captain's Daughter . 
In 1831, Pushkin married Natalia Goncharova, yet her beauty and favour in court led to many difficulties in his personal life. He even challenged one of her long-term admirers, George D'Anthès-Heeckeren – a French cavalry officer and royalist – to a duel, in which he tragically died. Despite his short life, Pushkin's death undoubtedly made him an immortal legend that extends far beyond Russian literature. His unquestionable poetic genius left an immense imprint on St Petersburg , with his name engraved on various Russian streets, metro stations, theatres and even the charming town of Pushkin . Travellers can also visit the obelisk marking the spot where he was shot in Komendantskiy Prospekt. They can also journey to the city centre on Ploshchad Iskusstv in front of the State Russian Museum , where a huge statue of Pushkin was erected to mark the 250th anniversary of the city's founding. 
Mikhail Lermontov (1814-1841)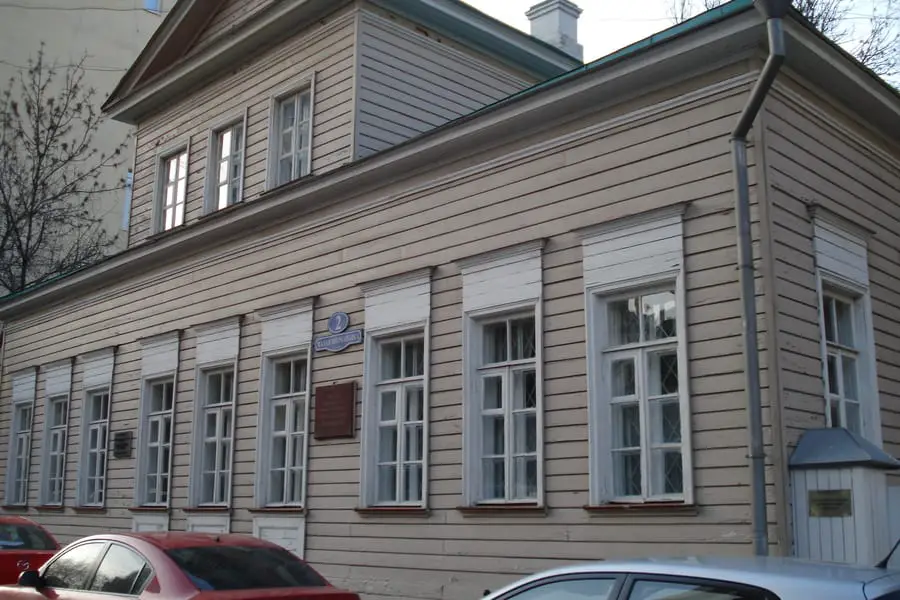 Considered a promising successor of Pushkin, Mikhail Lermontov was a distinguished Romantic Russian poet, writer and painter. His father was an impoverished army officer, whereas his mother was a wealthy young heiress from a respected aristocratic family. After the couple drifted apart and his mother died, Lermontov was brought up by his grandmother on her Tarkhany estate in Penzenskaya province (Central Russia). Here, Lermontov was greatly influenced by the exotic landscapes of the Caucasus, Russia's natural beauty, its rich folklore, ceremonies and traditions, alongside the resilient livelihoods of Russian peasantry and serfs. 
Many of Lermontov's lyric poetry is touched by a passionate yearning for freedom and contains rebellious undertones, agonising reflections on how to apply his strengths to life's work, and dreams of heroic deeds. This was significantly influenced by political events such as the Decembrist revolt during Imperial Russia and peasant mutinies during the 1830s. This widespread revolutionary sentiment in Western Europe was shared with him, fuelling an enthusiasm for the future of Russia and its spiritual needs. His poetry is interwoven with civic and philosophical themes, coupled with deeply personal motifs.
Notably, Lermontov also introduced the intonations of "iron verse" into Russian poetry, which is characterised by its heroic sound and intellectual expression. One of his most famous works is A Hero of Our Time , known for its compelling Byronic hero Pechorin, a military officer who undergoes dramatic adventures through the Caucasus. It is considered the pinnacle of Russian psychological realism, earning Lermontov immense critical acclaim. Readers can also check out The Death of a Poet, a controversial poem which accused the Russian aristocracy of complicity in the famous Russian writer Alexander Pushkin's murder. While the poem catapulted Lermontov to unprecedented levels of fame, it also evoked the Czar's wrath, who exiled him to the Caucasus. 
Travellers who are keen about this phenomenal writer's contribution to Russian literature can visit the Mikhail Lermontov Monument , located in the small park of Lermontovskaya Ploschad (Lermontov Square). This inspiring statue in Moscow, Russia is where Lermontov was born, yet the actual house of his birthplace has unfortunately been replaced by the Stalin Skyscraper. Luckily, they can also travel to the Mikhail Lermontov House-Museum, which is run as a branch of the State Literary Museum. It is the only remaining house where the poet lived with his grandmother until 1932, with a preserved interior and quaint wooden structure. 
Have an unquenchable thirst for Russian writers…?
Want to learn more about Russian Literature and gain invaluable insight into the most incredible Russian writers of all time? Why not embark on a life-changing Overseas Student Tour or customised trip to Russia's cultural capitals Moscow and St Petersburg, where the most grandiose literary museums and breathtaking state monuments can appease your intellectual curiosity? 
Don't hesitate to open a new chapter of your life with 56th Parallel's amazing Literary Tour!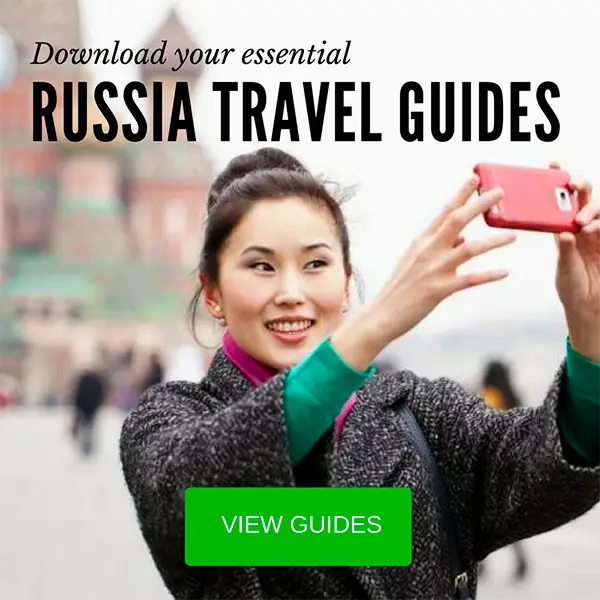 Articles by Category
About 56 th parallel.
56th Parallel is a travel company specialising in providing packaged tours and travel services in Russia.
Our goal is to redefine travel to Russia, focusing on creating the most rewarding experiences, which help travellers unfolds the soul of this exciting destination.
RUSSIA TOURS FINDER
Russia tour finder.
< Return
Destination
Russian capitals and surrounds, siberia and russian far east, russian arctic, travel style, city breaks.
River Cruises
Trans Siberian Tours
Adventure and Discovery
Russia Winter Tours
Other travel styles
Luxury Holidays
Have a question or need specific information?
Send us a note below or call us
Country * Afghanistan Albania Algeria American Samoa Andorra Angola Anguilla Antarctica Antigua and Barbuda Argentina Armenia Aruba Australia Austria Azerbaijan Bahamas Bahrain Bangladesh Barbados Belarus Belgium Belize Benin Bermuda Bhutan Bolivia Bosnia and Herzegowina Botswana Bouvet Island Brazil British Indian Ocean Territory Brunei Darussalam Bulgaria Burkina Faso Burundi Cambodia Cameroon Canada Cape Verde Cayman Islands Central African Republic Chad Chile China Christmas Island Cocos (Keeling) Islands Colombia Comoros Congo Congo, the Democratic Republic of the Cook Islands Costa Rica Cote d'Ivoire Croatia (Hrvatska) Cuba Cyprus Czech Republic Denmark Djibouti Dominica Dominican Republic East Timor Ecuador Egypt El Salvador Equatorial Guinea Eritrea Estonia Ethiopia Falkland Islands (Malvinas) Faroe Islands Fiji Finland France France Metropolitan French Guiana French Polynesia French Southern Territories Gabon Gambia Georgia Germany Ghana Gibraltar Greece Greenland Grenada Guadeloupe Guam Guatemala Guinea Guinea-Bissau Guyana Haiti Heard and Mc Donald Islands Holy See (Vatican City State) Honduras Hong Kong Hungary Iceland India Indonesia Iran (Islamic Republic of) Iraq Ireland Israel Italy Jamaica Japan Jordan Kazakhstan Kenya Kiribati Korea, Democratic People's Republic of Korea, Republic of Kuwait Kyrgyzstan Lao, People's Democratic Republic Latvia Lebanon Lesotho Liberia Libyan Arab Jamahiriya Liechtenstein Lithuania Luxembourg Macau Macedonia, The Former Yugoslav Republic of Madagascar Malawi Malaysia Maldives Mali Malta Marshall Islands Martinique Mauritania Mauritius Mayotte Mexico Micronesia, Federated States of Moldova, Republic of Monaco Mongolia Montserrat Morocco Mozambique Myanmar Namibia Nauru Nepal Netherlands Netherlands Antilles New Caledonia New Zealand Nicaragua Niger Nigeria Niue Norfolk Island Northern Mariana Islands Norway Oman Pakistan Palau Panama Papua New Guinea Paraguay Peru Philippines Pitcairn Poland Portugal Puerto Rico Qatar Reunion Romania Russian Federation Rwanda Saint Kitts and Nevis Saint Lucia Saint Vincent and the Grenadines Samoa San Marino Sao Tome and Principe Saudi Arabia Senegal Seychelles Sierra Leone Singapore Slovakia (Slovak Republic) Slovenia Solomon Islands Somalia South Africa South Georgia and the South Sandwich Islands Spain Sri Lanka St. Helena St. Pierre and Miquelon Sudan Suriname Svalbard and Jan Mayen Islands Swaziland Sweden Switzerland Syrian Arab Republic Taiwan, Province of China Tajikistan Tanzania, United Republic of Thailand Togo Tokelau Tonga Trinidad and Tobago Tunisia Turkey Turkmenistan Turks and Caicos Islands Tuvalu Uganda Ukraine United Arab Emirates United Kingdom United States United States Minor Outlying Islands Uruguay Uzbekistan Vanuatu Venezuela Vietnam Virgin Islands (British) Virgin Islands (U.S.) Wallis and Futuna Islands Western Sahara Yemen Yugoslavia Zambia Zimbabwe
If you have any urgent questions or enquiries, please give us a call +61 412 587 785
Must-See in Russia
Must-See in Moscow
Hot Russian Models
Tennis Players
Soccer Players
Pop Artists
Vladamir Lenin Quotes
TV Channels
Books About Stalin
Politicians
Female Athletes
Basketball Players
Hockey Players
Photographers
Philosophers
Olympic Athletes
Guitar Players
Film Directors
Mathematicians
Playwrights
Psychologists
Film Actors
Journalists
Volleyball Players
Famous People
Russian Olympic Athletes
Best Russians
Figure Skaters
Voice Actors
Choreographers
TV Producers
Theatre Directors
Track and Field Athletes
Cross-Country Skiers
Movies Filmed in Russia
Screenwriters
Bobsleighers
Famous Poets from Russia

List of notable or famous poets from Russia, with bios and photos, including the top poets born in Russia and even some popular poets who immigrated to Russia. If you're trying to find out the names of famous Russian poets then this list is the perfect resource for you. These poets are among the most prominent in their field, and information about each well-known poet from Russia is included when available.
List people range from Aleksandr Pushkin to Maya Deren.
This historic poets from Russia list can help answer the questions "Who are some Russian poets of note?" and "Who are the most famous poets from Russia?" These prominent poets of Russia may or may not be currently alive, but what they all have in common is that they're all respected Russian poets.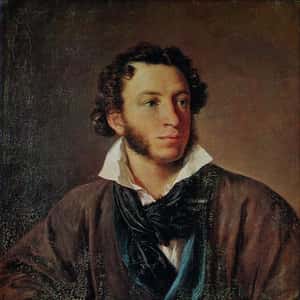 Aleksandr Pushkin
# 37 of 509 The Best Writers of All Time
# 392 of 752 The Greatest Minds of All Time
# 73 of 296 The Best Novelists of All Time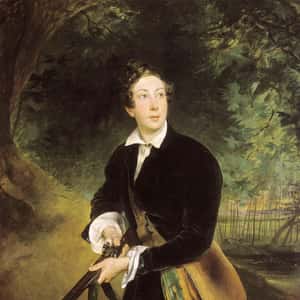 Aleksey Konstantinovich Tolstoy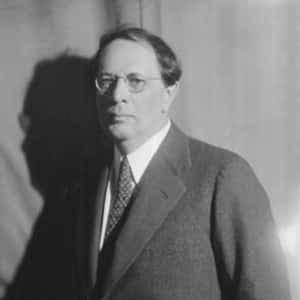 Aleksey Nikolayevich Tolstoy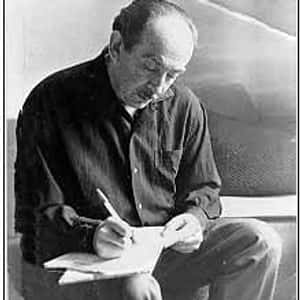 Alexander Galich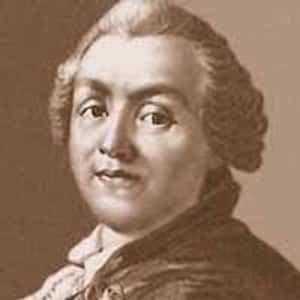 Alexander Sumarokov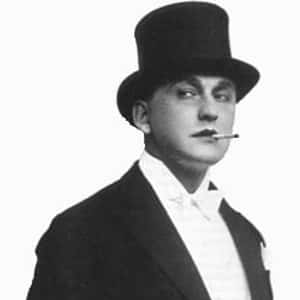 Alexander Vertinsky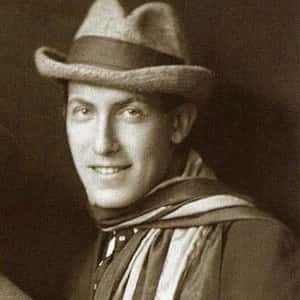 Anatoly Marienhof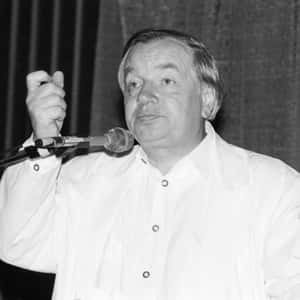 Andrei Voznesensky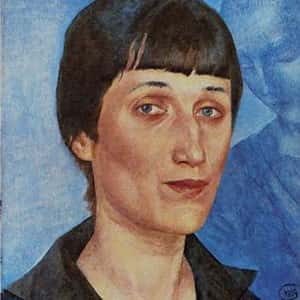 Anna Akhmatova
# 234 of 509 The Best Writers of All Time
# 10 of 75 The Best Poets of the 20th Century
# 103 of 342 The Greatest Poets of All Time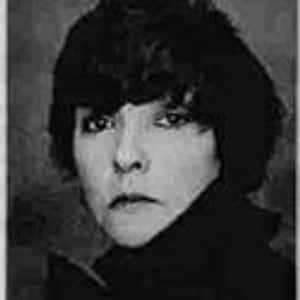 Bella Akhmadulina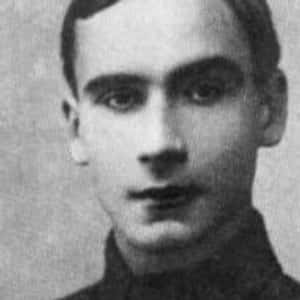 Boris Kochno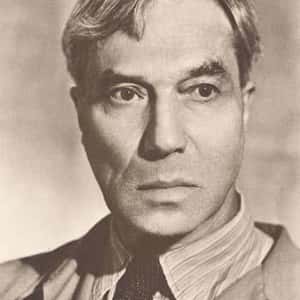 Boris Pasternak
Famous People Who Died of Lung Cancer
# 132 of 509 The Best Writers of All Time
# 77 of 296 The Best Novelists of All Time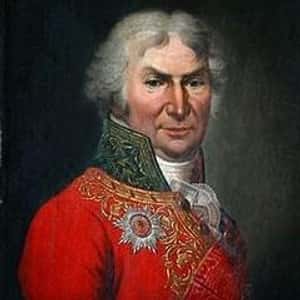 Dmitry Khvostov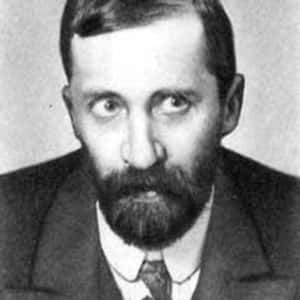 Dmitry Merezhkovsky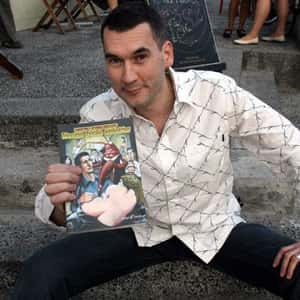 Dmitry Strelnikov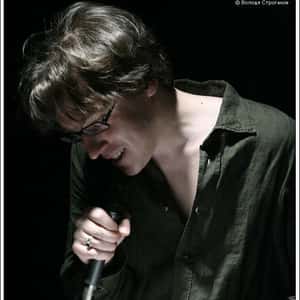 Dmitry Vodennikov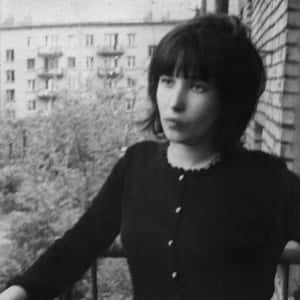 Elena Shvarts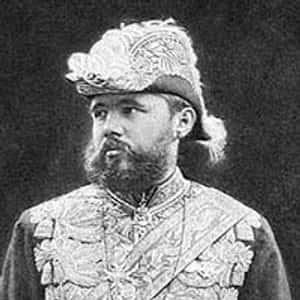 Esper Ukhtomsky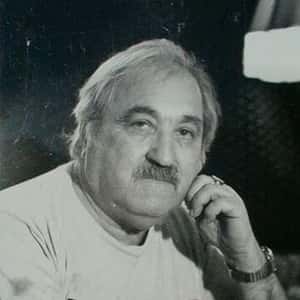 Genrikh Sapgir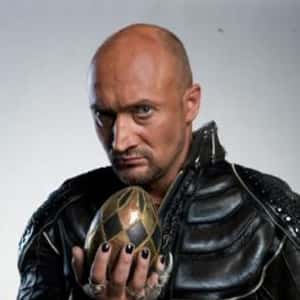 Gosha Kutsenko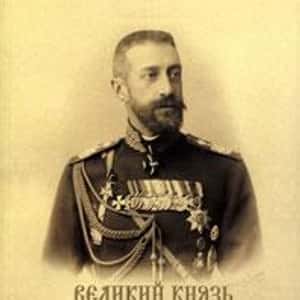 Grand Duke Constantine Constantinovich of Russia
Irena ginzburg.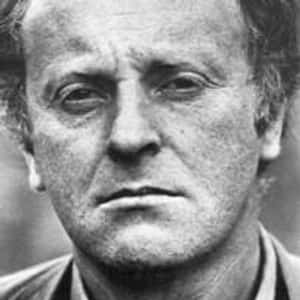 Joseph Brodsky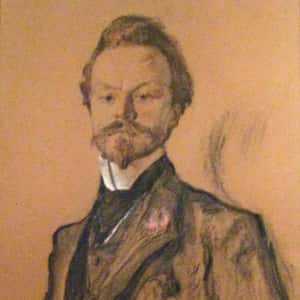 Konstantin Balmont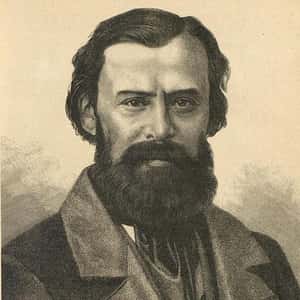 Lev Aleksandrovich Mey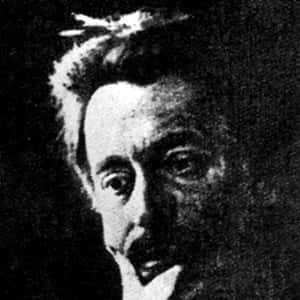 Lev Chernyi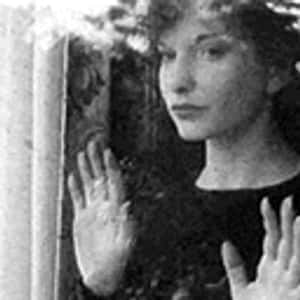 Mikhail Ivanovich Popov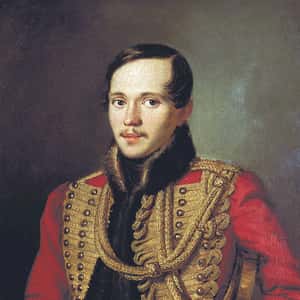 Mikhail Lermontov
# 165 of 509 The Best Writers of All Time
# 128 of 296 The Best Novelists of All Time
# 34 of 342 The Greatest Poets of All Time
Natasha Borovsky