Critical Evaluation of Marketing Strategy Report (Assessment)
Marketing forms a very integral part in the channel of distribution of goods and services. As a result, desirable entrepreneurship skills and competence requires workable marketing plans to be instituted in place.
The critical evaluation of marketing strategy contained in this paper focuses on a new product, the Dove body wash which was launched by Unilever, one of the globally leading consumer companies. The new product hit the U.S market within a very short span of time since its launch in 2009.
The Unilever Company has a worldwide presence in the consumer market due to its fast moving range of products. The main strategic focus and the core competences of the company lie in its vision which puts people first in processes of planning and decision making. By the side, the main goal of launching the new product is to satisfy consumer wants due to changing lifestyle and market dynamics.
Moreover, despite the growth pattern of the company and the new Dove body wash brand, factors such as competition, low demand, high cost of inputs and the changing market environment continue to prevail against the marketing goals and objectives of Unilever.
Amidst all these, the company has harnessed the opportunity to innovate new brands as part and parcel of beating other market giants in consumer products.
The Market-Product focus of the Dove body wash product aims at increasing its consumption. The main goal here is to boost the sale and consumer acceptance of the new product. The programming for achieving this goal is through intensive promotion which can be carried out through the mass media.
In addition, the financial data of the new product depicts a firm stand while the future prospects are good despite the tough economic times occasioned by the 2008/2009 recession. Emphatically, it is imperative for the goals and objectives of the new product to be implemented with speed while the market should be assessed and evaluated on a regular basis.
From the SWOT analysis, it is also evident that Unilever can leverage on innovation to meet the changing needs of consumers in spite of weaknesses in managerial structure as well as threats posed by hard economic climate and fluctuations in exchange rates.
Introduction
Marketing plan is a long trail of process which ranges from drawing a raw strategy, setting the value of goods and services, creating consumer awareness to spreading out of different available concepts. The hallmark of this process is to enhance the supply of goods and services in order to meet the demand of consumers as well as achieving both the specific and general goals of a business enterprise.
A marketing plan can be carried out at any level within an organization. However, this paper seeks to critically analyze a market plan strategy for a new product launched by the Unilever Company (Unilever, 2011).
The company, product description and current market situation
Unilever Company was established way back in 1930 following a merger contract. The company is a key manufacturer of both household products and food substances.
In terms of leadership, the company pursues a dual chairperson approach in managing its affairs. In order to boost its revenue and capital growth, it initiated a strategy entitled Path to Growth by the beginning of the new millennium. Besides, its historical growth strategy since inception has been through acquisitions.
Unilever is a multinational company that deals with the manufacture of consumer related goods ranging from homecare products to food solutions. The company has a global presence with over one hundred and sixty thousand employees in its pay roll by the close of 2009. Furthermore, the company has actively participated in variety of corporate social responsibility and gave back to the community worldwide to a total tune of eighty nine million Euros in 2009 alone (Unilever, 2011).
The financial reports for the year ended 2009 depicted a momentous growth of the company despite the effects of world economic downturn which had its toll on most multinationals. The company's strategy has been geared towards people. The management has so far realized that both its human resource and consumer base forms the most important asset of the company. In essence, the company's vision statement is that of achieving through people.
In terms of the sale of its products, it serves about one hundred and seventy countries. Some of the brands that the company handles include but not limited to food and nutrition, personal and homecare brands.
The company boasts of a notable market share in its brands. One of the latest brands launched by Unilever in 2009 is the Dove range of personal care products. These include the Dove hand wash, Dove Body wash, Dove wash, body lotions, deodorant and the Dove hair care.
Although the target market has been the female world, the Dove range of brands has captured most consumers of personal care products from both genders due to the high appealing nature of the entire set of brand. As a matter of fact, the Dove range of products happens to outsell the other categories of personal care brands in the United States alone.
Following several years of poor market performance, the management at Unilever opted for Path to Grow strategy. The company has been facing poor corporate strategy and unless a turn-around is made on the current strategy, it may prove it difficult for Unilever to market itself well especially in the international arena. The Path to Grow Strategy should also seek to eliminate or reduce to the minimum, the innumerable brands that are characterized with low volume.
Furthermore, the terrific competition among global manufacturers of homecare and personal products is just overwhelming for Unilever and as a result, the company has a relatively unremarkable global presence in comparison to other market rivals. For the emerging markets, Unilever has not fully stamped its presence; its performance is still at the mediocre level.
In spite of the Path to Growth strategy enacted before the close of 2000, the company is still in a state of quagmire in relentless attempt to manoeuvre itself from the murky waters of competition. In fact, Unilever went at a significant loss during the fisrt financial year after the strategy was enacted.
Situation Analysis
As mentioned earlier, Unilever Company deals with consumer goods ranging from personal care products to food solutions. The company has been a world leader for long recording better improved financial results each fiscal year (Unilever, 2011).
The launch of the new Dove care products in 2009 set forth a journey of meeting the consumer needs. Over the past decade, the old Dove mainly focused on products meant for women. A myriad of campaign processes and scientific innovations has le d to launch of the new Dove products with a wider base of utilities.
Since its inception to the market, the Dove range of products has received a major boom in sales. Over two billion euros has been accrued from the sale of Dove products. Besides, the market for the Dove products has been captured in over eighty countries. Statistics estimates that over more than one billion usage of Dove products is experienced in the United States of America annually.
In its marketing crusades for the Dove personal care products, the Unilever Company has a strong conviction that beauty is all round irrespective of age or size. The advertisement is so much appealing to the target audience to an extent that they are drawn closer to using the product.
SWOT Analysis
SWOT is a tool that is strategically used to plan and also initiate the assessment and evaluation of a company's Strengths, Weaknesses, Opportunities and Threats that are vital in running day-to-day affairs of a business venture.
During SWOT analysis, the broad and specific goals of a business organisation have to be specified. In so doing, both the internal and external factors that are instrumental in attaining the set goals are specified.
While there are other tools that can be used to assess the demoting and promoting factors in a business venture, SWOT analysis specifically aims at detecting intrinsic and extrinsic elements within an organisation that may either favor or limit growth and performance. Hence, the analysis splits growth factors in a business venture into two main groups namely internal and external.
The success story of Unilever Company does not come along without inevitable challenges that the company has to face in the course of its operations. On a good note though, these challenge also pose other opportunities for this multinational corporation. This will be analyzed as both internal (Strengths, Weaknesses) and external (Opportunities, Threats) factors affecting the company as a whole and the new product.
Strengths and Weaknesses
One of the notable strengths of Unilever is that it is a global multinational company that is easily recognized. It has marketed itself over the years and as a result, it has established a very strong brand portfolio. In addition, Unilever Company is also reputed for strong company-retailer relationship. Consequently, the company enjoys economies of scale occasioned by a wider marketing base courtesy of its retailing network.
As mentioned earlier, the strength of Unilever Company will undoubtedly be engineered by its internal managerial mechanisms. In order to have a competitive edge in selling its product, it will be advisable for the company to take advantage of its ability to compete favourably with equal players in the market.
A strategic marketing plan is the only way out. Through this arrangement, the company will be able to adopt different modalities and outreach programs of reaching out for its consumers. A definite course of action that the marketing department can propose is continual improvement of the Dove body wash quality.
Weaknesses refer to stumbling blocks that may deter the company from progressing towards a particular direction. For Unilever Company, dual leadership has been one of its greatest weaknesses.
This type of leadership makes it cumbersome to connect easily with clients and customers. Furthermore, it is equally not possible for the company to manage its brand effectively. to some extent, the company has lost its innovative nature bearing in mind that the amount allocated to research and development has been on the lower side for sometimes.
Worse still, in spite of the fact that Unilever Company has survived through mergers and acquisitions for long, structural and managerial weaknesses within the company has made it difficult to increase on the number of acquisitions over the years.
In attempting to counteract the market forces of demand and supply brought about by lower commodity prices of a competing company, a myriad of challenges may be encountered on the way (Mascarenhas, 2011).
Another area of inevitable weakness is an expansion plan which entails diversifying the level of the company activities. This may take different forms. A critical look at geographical expansion depicts a glaring possibility of other stringent market uncertainties. Right at the onset, strategic planning will demand strategic resources, both human and financial, to make any significant move.
Besides, implementation of the proposed market research will require mutual consent from all the affected divisions in the company. This will not only consume time as decisions are being made, but a lot of uncertainties abound especially on the verdict of the company.
Opportunities and Threats
As consumer preference continues to change, Unilever has the best opportunity to innovate its line of products. Besides, the varying tastes and preferences of consumers is an opportunity for Unilever to compete effectively with other market rivals.
Additional, Unilever has more future investment opportunity on household goods and personal care products since there is increasing demand for products that are healthy for use. In terms of threats, strong competition platform from other market players producing similar products has been a nightmare for Unilever. Consequently, this has occasioned decline in revenue owing to marketing share by other rivals.
Moreover, the store brands are also increasing coupled with a tougher business environment that demands resilience and developing keen strategies. On the same note, fluctuations in exchange rates is also a real threat facing Unilever bearing in mind that is a global company that is equally under high risk when undertaking direct investment in foreign countries.
Opportunities for the Unilever Company are dependent on both the internal and external assessment criteria of the company's profile of operation (Mascarenhas, 2011). Similar to the weaknesses discussed above, the company can still optimize on the various opportunities available to bring about sustainable growth by effectively competing in the market.
Some of the underlying opportunities for this company in regard to the macro environment are the diversification of its activities. The company may opt to not only run on large scale, but also produce variety of products. This concept of variety may be approached from different angles like design and suitability.
In striking for the right opportunities, the company will have to analyze its main market rival. The strategies being employed by the competitor should be critically assessed and evaluated for necessary counter action.
In addition, the general plan of the competitor in a bid to control the market is a vital toolkit which this company can use to estimate the competitive edge of the market. Similarly, the product being offered to the market at lower price should be investigated to determine its type and nature.
Finally on opportunities, the marketing department will have to investigate the company's managerial structure both current and in the past and give a detailed finding as well as possible conclusions on the same (Bradbury & Kissel, 2006)
Market-Product Focus
The Market-Product focus for the Dove body wash will rely heavily on goals and objectives which the company has put forth in its marketing. A goal in this case refers to long term targets which cannot necessarily be measured. Equally, we cannot stipulate specific time over goals; it is a parameter that can infinitely extend into the future.
On the other hand, objectives are direct derivatives of goals and usually can be quantified and set to be achieved within a given period of time. Achieving specifically set goals require properly executed plans over some length of time.
For this new product to compete favourably there is need for a long term plan which will be configured as goals (Boyle & Ottensmeyer, 2005). From the goals, the specific objectives will include but not limited to consumer satisfaction, high volume of sales, expansion, high quality and maximum returns.
When both the goals and objectives are incorporated, it will be easier for the Dove body wash to capture a wider market in the near future due to viable marketing strategies that will have been developed. Some of the marketing objectives are exploring new markets so as to boost the volume of sales as well as seeking better ways of marketing.
Moreover, an extensive promotional crusade which aims at increasing the utility of this product in the market is desirable. In cases where the competitor insists on low price commodities as a competition tool, this company can equally opt for a similar approach. This, however, should be executed with much caution not to compromise standards.
Marketing Program
There are specific resources and methodology that are needed to attain the broader marketing program of a company within a given market domain.
A systematic plan of these requirements is all under the umbrella of strategic market planning. In the case of Unilever launching the Dove body wash product, price competition, as it is evident in this case requires a strategic market plan to see the company through.
The market survey exercise can be extended further so that a clear path that will be taken by the company is established (Per V & Hover, 1992). For instance, competent distribution of available resources as the company adopts economies of scale in the production of the new product is vital. There will be need to consider the overall market dynamics contrary to myopic orientation.
A strategic market program will deliver the right path as well as enlighten the company on the needs of the current market (Luther 59). It will also ascertain that the different departments within the company co-exist, coordinate and work as a team in achieving the set goals.
This will be visualized when the verdict from the market research survey on the Dove body wash conducted by marketing division is deliberated upon by the other departments like finance and human resource. In due time, a strategic market program will assist in evaluating the SWOT analysis. Moreover, other optional lines of action can be explored through this program (Luther, 2001).
For the case of similar products competing in the same market environment, a strategic program will be able to re-allocate resources and perhaps consider other alternatives like geographic expansion of the business enterprise.
Besides, the art of competing effectively will be perfected if the marketing department revisits the mission of the company. As a matter of fact, the company cannot at any one time bow out of entrepreneurship due to price wars over the new product with its market rivals.
Evaluation and Control
since the Dove body wash is a new product, there should be consistent evaluation of the earlier goals stated to ensure thorough control in case of any deviation. Some of the likely deviations from the set objectives include decreased demand due to stiff market competition, lack of consumer satisfaction and effects of global economic downturn (Baker & Saren, 2010).
Some of the solutions to these deviations include quality improvement of the Dove body wash, lowering the price and sourcing for cheap sources of raw materials.
Conclusions and recommendations
To begin with, the organizational structure at Unilever ought to be streamlined. As previously noted, dual management is not beneficial to the company since it is characterized by loss of touch between the company and chain of retailers. While the latter forms an integral part in the chain of distribution, the current mode of leadership is rather restrictive.
Additionally, the product and brand extensions under the banner "Unilever Believe" should not only be adopted by the company but also go through the implementation process.
The dual chairperson approach has been used by Unilever in its management and leadership structure. This called for the need to maintain two entities for sustaining business. There are two business entities owned by the group namely Unilever NV and Unilever Plc. Further, the board of directors are shared in spite of the fact that the company stocks are listed separately.
As a result, the two or three hats worn by the management at Unilever conflicts the responsibilities held by the board as well as the business. This led to the localisation and fragmentation of the company, thereby inhibiting growth. Hence, the most certain strategy to employ here is streamlining the structure of leadership and management.
The dual type of leadership has also reduced effectiveness of the company in both product and service delivery since decision making takes a longer time than normal. There is need for a management structure that is simple enough so that accountability can be improved alongside expediting the process of decision making.
Moreover, customers' needs will also be met since a lean leadership structure will enable the delivery of more focus on the market needs.
Consequently, sale potential will be reignited in addition increasing capital and growth in revenue. Better still, the company will have the capability of leveraging operational levels and scales. Brand management will also be monitored due to the presence of a strategic platform.
As per the second recommendation, it is paramount for Unilever to make use of programs that are directed towards consumers and brand improvement.
It is instrumental for the consumer to understand both the specifications and usage of company's products. Consumer awareness should be the top marketing strategy besides the fact that the type of advertisement used should correlate well with the tastes and preferences of consumers.
Baker, J. M. & Saren, M. 2010. Marketing Theory: A Student Text , London: Sage Publications.
Boyle, M. E. & Ottensmeyer, E. 2005. Solving business problems through the creative power of the arts: catalyzing change at Unilever. The Journal of Business Strategy 26, no. 5, (September 1): 14-21. Web.
Bradbury, M. & Kissel, N. 2006. Investment in marketing: the allocation conundrum. The Journal of Business Strategy 27, no. 5, (September 1): 17-22. Web.
Luther M. W. 2001. The marketing plan: how to prepare and implement it , (3 rd ed), New York: Amacom.
Mascarenhas, A. J. O. 2011. Business Transformation Strategies: The Strategic Leader as Innovation Manager , New Delhi: Sage Publications.
Per V. J. & Hover, D. 1992. How to Focus Marketing Intelligence to Serve Strategy. Planning Review 20, no. 4, (July 1): 32. Web.
Unilever. 2011. About Us, Our Brands, Sustainability, Innovation . Web.
Further Study: FAQ
📌 what is a marketing strategy analysis, 📌 how to start evaluating marketing strategies, 📌 what is the evaluation of marketing mix principles, 📌 how often should a marketing plan be monitored and evaluated.
Chicago (A-D)
Chicago (N-B)
IvyPanda. (2020, June 15). Critical Evaluation of Marketing Strategy. https://ivypanda.com/essays/critical-evaluation-of-marketing-strategy/
"Critical Evaluation of Marketing Strategy." IvyPanda , 15 June 2020, ivypanda.com/essays/critical-evaluation-of-marketing-strategy/.
IvyPanda . (2020) 'Critical Evaluation of Marketing Strategy'. 15 June.
IvyPanda . 2020. "Critical Evaluation of Marketing Strategy." June 15, 2020. https://ivypanda.com/essays/critical-evaluation-of-marketing-strategy/.
1. IvyPanda . "Critical Evaluation of Marketing Strategy." June 15, 2020. https://ivypanda.com/essays/critical-evaluation-of-marketing-strategy/.
Bibliography
IvyPanda . "Critical Evaluation of Marketing Strategy." June 15, 2020. https://ivypanda.com/essays/critical-evaluation-of-marketing-strategy/.
Dove as a Brand and Its Evolution
Dove Body Wash as a Wallmart's Product
Unilever's Dove Marketing Research
Dove Company's Pricing Strategy
Case Analysis of Unilever
Unilever's Personal Care Products
Unilever Group: Arguments against the Organisation
Dove Company's Distribution and Logistic
Unilever Company's Leadership and Corporate Governance
Dove's Real Beauty Sketches Online Marketing Campaign
3 Criteria that Determine Whether the Manager Is Making Good Decisions
Is Walmart Good For America?
Establishing Documentation Standards for an Organization: Purchasing Documentation
Definition of Advertising and Its Elements
Questionnaire Design for Business
Organizational strategic marketing management: Critical analysis of the marketing strategies / practices currently employed by the Water Resources Commission, Ghana, indicating challenges and opportunities.
Francis Kwadade-Cudjoe 233-277-754530
Strategic marketing management is the implementation of an organization's marketing mission through focused processes to get the most out of existing marketing plan and to identify target customers. Again, it is to help the discovery of other marketing opportunities for the organization to transform plans into reality. The marketing plan should outline the marketing strategy of the organization for the coming year, quarter or month. A typical business marketing plan should include: overview of the marketing and advertising goals, description of the current marketing position, timeline of when tasks within the strategy will be completed, key performance indicators to be tracked, and description of the target market and customer needs. When an organization adopts this approach to market its products / services to customers / consumers, there is a strong expectation of success for the organization. The initial capital outlay pumped into businesses is normally huge, and this should not be made to go waste. However, most organizations gloss over this important point and put out mediocre plans and strategies to managing their businesses. Business wo/men should project their businesses from a better marketing angle with good competitive strategy to enable them achieve competitive advantage.
How to Cite
Endnote/Zotero/Mendeley (RIS)
Most read articles by the same author(s)
Francis Kwadade-Cudjoe, Budgeting and Budgetary Control are time consuming tasks for any organization: Examination of how the preparation, operation and implementation phases are carried out to the benefit and achievement of a successful organization , Archives of Business Research: Vol. 8 No. 8 (2020): Archives of Business Research
Francis Kwadade-Cudjoe, B. IS & MIS Information Systems and Management Information Systems: The backbone, sustenance and accomplishment of modern business , Archives of Business Research: Vol. 8 No. 2 (2020): Archives of Business Research
Francis Kwadade-Cudjoe, C. Pareto's Rule 80/20 Pareto's Rule on global wealth and material distribution: The role of start-ups to change the dynamics of the rule , Archives of Business Research: Vol. 8 No. 2 (2020): Archives of Business Research
Francis Kwadade-Cudjoe, Business Process Re-engineering is always framed to achieve good results when managerial and human-centred strategies of team-working are present. Discuss whether this is achieved in practice or not, and how? , Archives of Business Research: Vol. 9 No. 3 (2021): Archives of Business Research
Francis Kwadade-Cudjoe, Leadership of Change: Examination of transactional, transformational and charismatic leadership, and evaluation of the concept of charismatic leadership in the current information-driven business environment , Archives of Business Research: Vol. 8 No. 8 (2020): Archives of Business Research
Francis Kwadade-Cudjoe, A, E-Business & E-Commerce. B&C E-Business & E-Commerce: The structure of the new commerce world and how Ghanaians are seriously equipping themselves and poised to be included in this modern and global business transaction , Archives of Business Research: Vol. 8 No. 2 (2020): Archives of Business Research
Francis Kwadade-Cudjoe, Promoting organizational success with effective competitive strategy: Examination and analysis of competitive strategies of IBM and DELL within the IT Industry , Archives of Business Research: Vol. 8 No. 8 (2020): Archives of Business Research
Francis Kwadade-Cudjoe, Global competition of an organization: Managerial analysis of IBM's global operations under the concepts - value chain, value network and value shop , Archives of Business Research: Vol. 9 No. 3 (2021): Archives of Business Research
Francis Kwadade-Cudjoe, Yusuf Hyelnasinyi Enoch, Adelore Abosede Bunmi, Effect of Cyber Security on Networks Operations (A case study of Vodafone Ghana) , Archives of Business Research: Vol. 7 No. 6 (2019): Archives of Business Research
Francis Kwadade-Cudjoe, Mergers and acquisitions in the contemporary business markets: The differences and similarities between them, and the significance of the allusion that 'mergers seldom produce the expected benefits that managers wish for' , Archives of Business Research: Vol. 8 No. 8 (2020): Archives of Business Research
Author Center
Current Issue
Most read last week.
ORGANIZATIONAL BEHAVIOUR, MANAGEMENT THEORY AND ORGANIZATIONAL STRUCTURE: AN OVERVIEW OF THE INTER-RELATIONSHIP 131
'To what extent does Amazon.com, Inc success be accredited to its organizational culture and ND Jeff Bezos's leadership style?  90
THE CONCEPTS OF ISLAMIC PRODUCTION 77
THE ROLE OF SUSTAINABILITY IN REVERSE LOGISTICS FOR RETURNS AND RECYCLING 68
Strategic importance of functional level strategies as effective tools for the achievement of organizational goals 49
Academia.edu no longer supports Internet Explorer.
To browse Academia.edu and the wider internet faster and more securely, please take a few seconds to upgrade your browser .
Enter the email address you signed up with and we'll email you a reset link.
Marketing Theory: A Critical Analysis of Twenty Classic Marketing Articles
papers.ssrn.com
Related Papers
Managerial and Decision Economics
Jerry Kirkpatrick
Journal of Small Business & Entrepreneurship
Claes Hultman
mark tadajewski , Pauline Maclaran
mark tadajewski
SEISENSE Journal of Management
shamsul huda abd rani
Purpose- Entrepreneurial Marketing (EM) research has progressed rapidly over the last decade due to its effectiveness in highly competitive markets and uncertain conditions. However, the theory development in the EM domain is inadequate as yet. Due to this, the higher education institutions are also using outdated curricula to teach EM, as the new theories contribute towards the development of curricula. Thus, to assist in upgrading the EM curricula, we have examined the theory development over the last decade in the domain of EM. Design/Methodology- A systematic and in-depth review and analysis of over a decade's EM literature has been done. Findings- Five major yet specific gaps are identified, and accordingly, we have proposed future research directions.
Http Dx Doi Org 10 1509 Jppm 22 2 116 17639
Elizabeth Moore
Reinhard Schulte , Claes Hultman
Marketing Theory
Robert Tamilia
What happens when accumulated knowledge from the past as regards both practice and theory is absent in marketing education? Simply put, scholarly knowledge gets lost with dire consequences not only for the nature and scope of marketing as an academic discipline but also for the type of research undertaken. The quest to be current, especially in marketing management, has resulted in the fragmentation of marketing into ever more specialized areas resulting in the creation of silos with little room for scholarly work in marketing thought and marketing theory building.
Journal of Marketing
William Lazer
RELATED PAPERS
Journal of Strategic Marketing
Audrey Gilmore
Ladan Ladan
Journal of Marketing Management
Sinop University Journal of Social Sciences
D.G. Brian Jones
Journal of the Academy of Marketing Science
Michael Hitt , Duane Ireland
Vitally Cherenkov
INTERNATIONAL JOURNAL OF ENGINEERING TECHNOLOGIES AND MANAGEMENT RESEARCH I J E T M R JOURNAL
Journal of Public Policy & Marketing
Robert Peterson
Rajan Varadarajan
David Stokes
Dr. Fadi Abdel Fattah
Solimam Khalil
Journal of Marketing Research
Rebecca Hamilton
Journal of Small Business Management
Jurnal Bisnis dan Kewirausahaan (Journal of Business and Entrepreneurship)
Linus Osuagwu
Journal of Research in Marketing and Entrepreneurship
Journal of Eastern European and Central Asian Research
Small Enterprise Research
Howard H Frederick , mike valos
Ralica Encheva
Qualitative Market Research: An International Journal, Vol. 12, No.4. pp. 391-403
Elia Ardyan
Rainer Harms
Journal of Business Venturing
Michael Morris
William Wilkie
mark tadajewski , D.G. Brian Jones
ADITHYAN C P
Knowledge Horizons Economics
Oana Mionel
Ian Wilkinson
Bert Verhoeven
Romanian Journal of …
Rozalia Gabor , Liviu Ciucan-rusu , Iulia Apavaloaie
Shelby Hunt
Walter Wymer
RELATED TOPICS
We're Hiring!
Help Center
Find new research papers in:
Health Sciences
Earth Sciences
Cognitive Science
Mathematics
Computer Science
Academia ©2023

Conference & Expo: October 8-10, 2024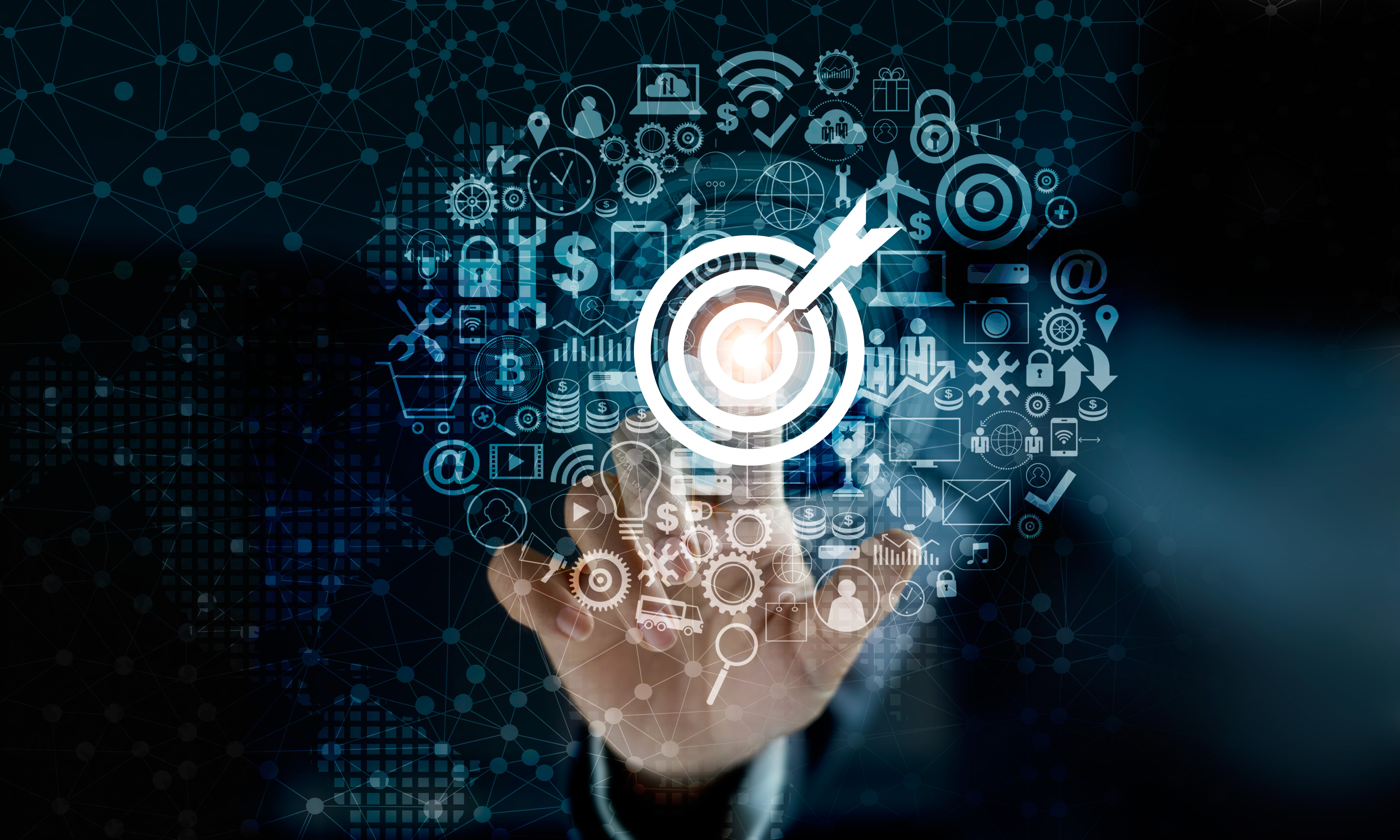 Evaluating Your Dealership's Marketing Strategy: Critical Analysis and Check-In
As dealership managers and marketers, it is imperative to regularly assess your progress and devise strategic plans for the future. With year-end fast approaching, now is the opportune moment to evaluate your dealership's performance and make informed decisions based on data.
Data-Driven Decision Making
To begin with, prioritize data analysis. Gain a comprehensive understanding of the industry landscape before evaluating your internal strategies. Examine the sales of new and used vehicles compared to your local and national market. Additionally, identify any niche areas that require focused attention, such as fleet sales, electric vehicles, or service and parts.
Evaluating Your Current Marketing Plan
Your marketing plan plays a crucial role in achieving your goals. Assess its effectiveness through the following considerations:
Forecast and Budget Assessment
Do you have a forecast and advertising budget that ebbs and flows or are you doing the same thing month after month? It is crucial to ensure that your budget aligns with your goals and that you develop strategies that encompass all revenue streams. Also, review your co-op allocation to maximize the utilization of available funds and plan for future co-op allocations.
Performance Assessment
Thoroughly scrutinize the performance of your current marketing plan and its alignment with your objectives. Are your key performance indicators (KPIs) on par with industry benchmarks? If not, it is time to reallocate your budget and explore new channels. One often underestimated channel is organic traffic. Implement search engine optimization (SEO) techniques to optimize organic traffic and enhance your dealership's online visibility. Evaluate your website's organic traffic performance and identify areas that require improvement. Has organic session traffic shown consistent growth? If not, it's a warning sign. Implementing effective SEO practices can reduce your reliance on paid campaigns and third-party services by improving organic rankings and driving more traffic to your website.
Merchandising Assessment
Consider the influence of consumer sentiment on your dealership, taking into account factors like economic recession risks, affordability concerns, and limited supply issues. Offer attractive discounts and incentives to customers, ensuring that your advertisements emphasize inventory availability and affordability.
Inventory Assessment
Electric vehicles (EVs) are experiencing a surge in popularity, as is their market share. Make sure these vehicles are prominently showcased on your website, in your advertisements, and in your SEO efforts. Additionally, always prioritize merchandising your top-selling models.
Vendor Assessment
Evaluate whether your vendors are proactive in keeping you informed about your key performance indicators, industry best practices, and relevant metrics. If they are not meeting expectations, it may be time to consider a change.
Competitive Analysis and Audit
When was the last time you conducted a self-assessment of your website or compared your social media presence with that of your competitors? It is vital to experience firsthand how you appear online in comparison to your rivals.
In summary, conducting a comprehensive evaluation of your dealership's marketing strategy is crucial for ongoing success. Utilize data-driven insights, critically analyze your marketing plan, adapt to market trends, and ensure your online presence stands out in a competitive landscape. By undertaking these strategic assessments, you position your dealership for growth and profitability in the months to come.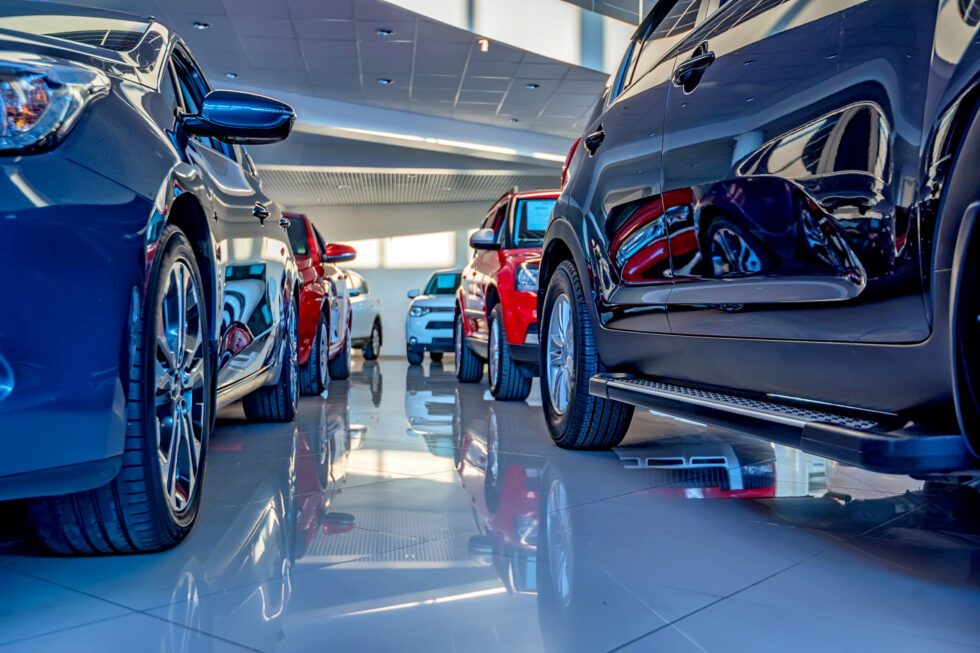 Despite UAW Strike, October Auto Sales Surpass Previous Month Totals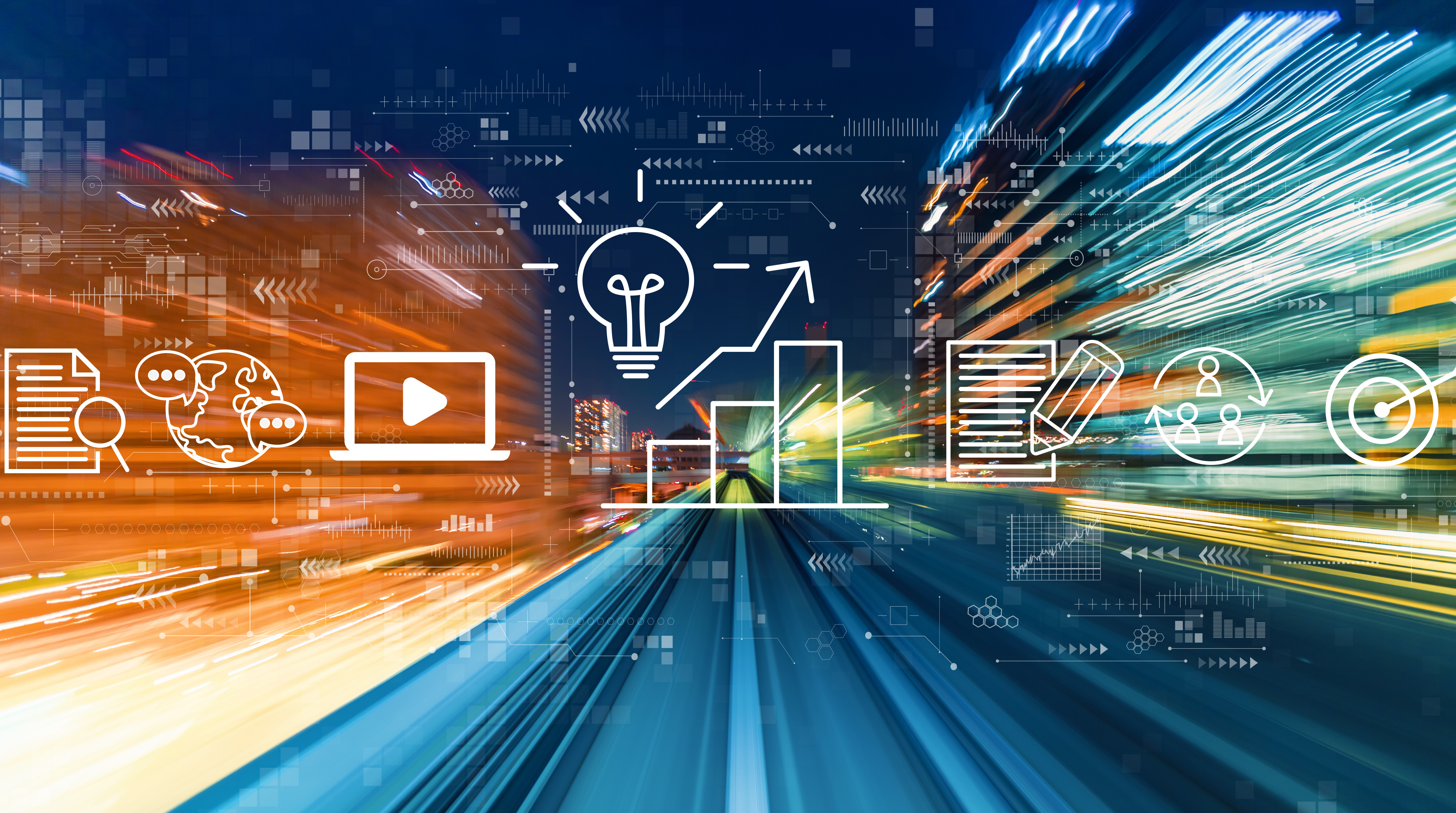 Automotive Marketing's 10 Commandments: Essential Daily Principles for Teams & Marketers
DriveCentric: CRM As You Know It Is Dead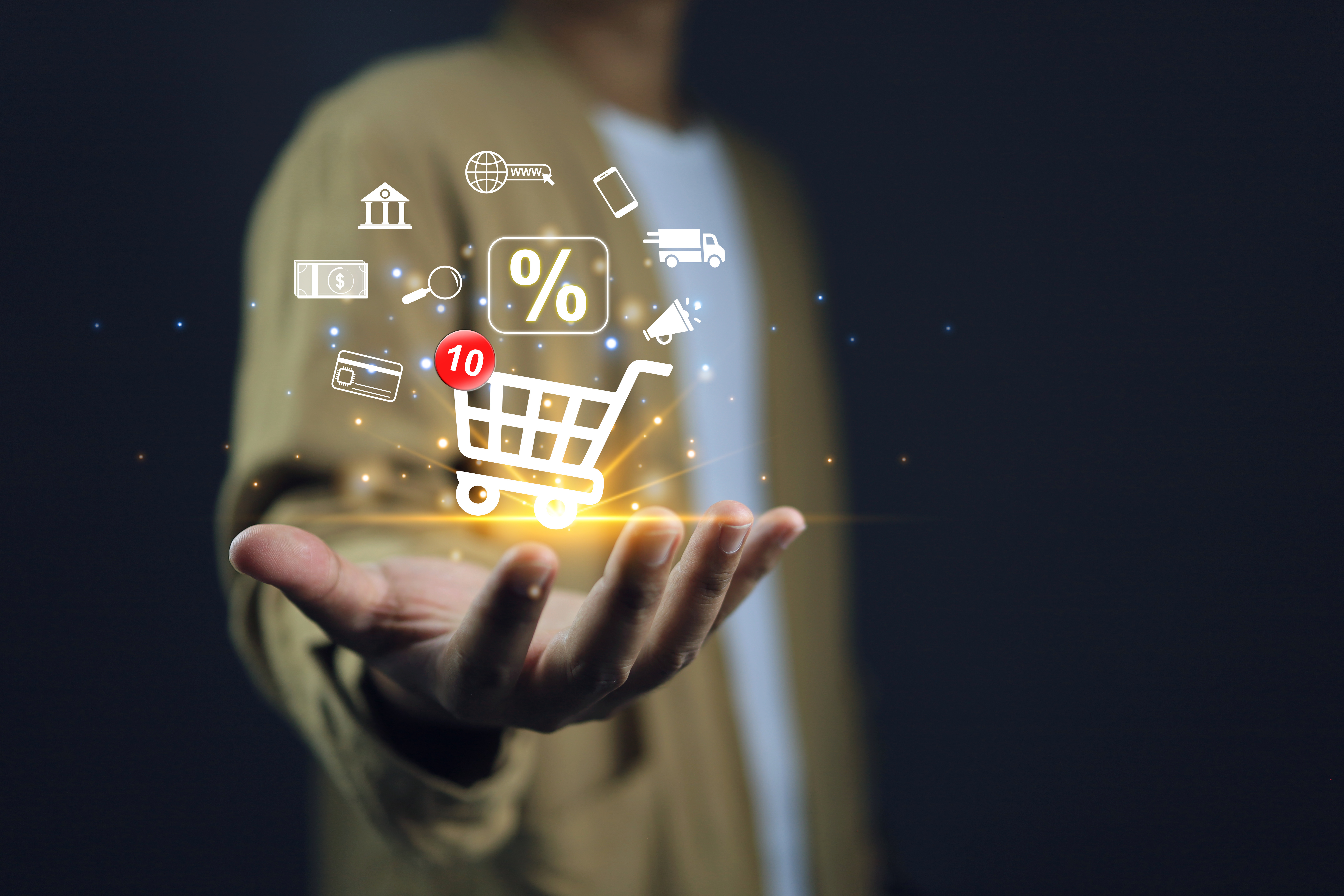 Implementing a Mobile-Friendly Approach to Online Parts Sales
One view integrates with autosoft to enhance document digitization for auto dealerships.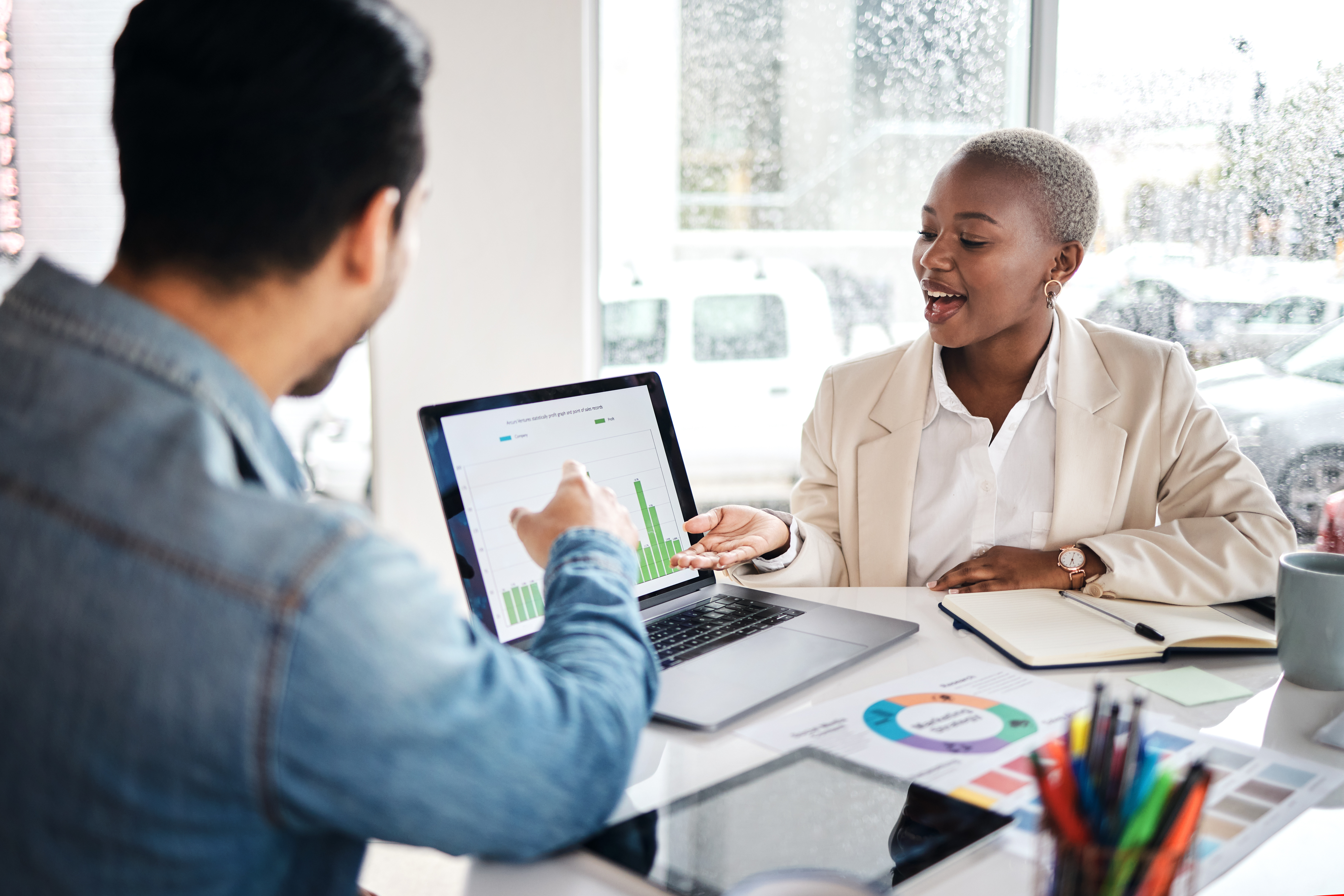 How Does Google Analytics 4 Impact Call Monitoring?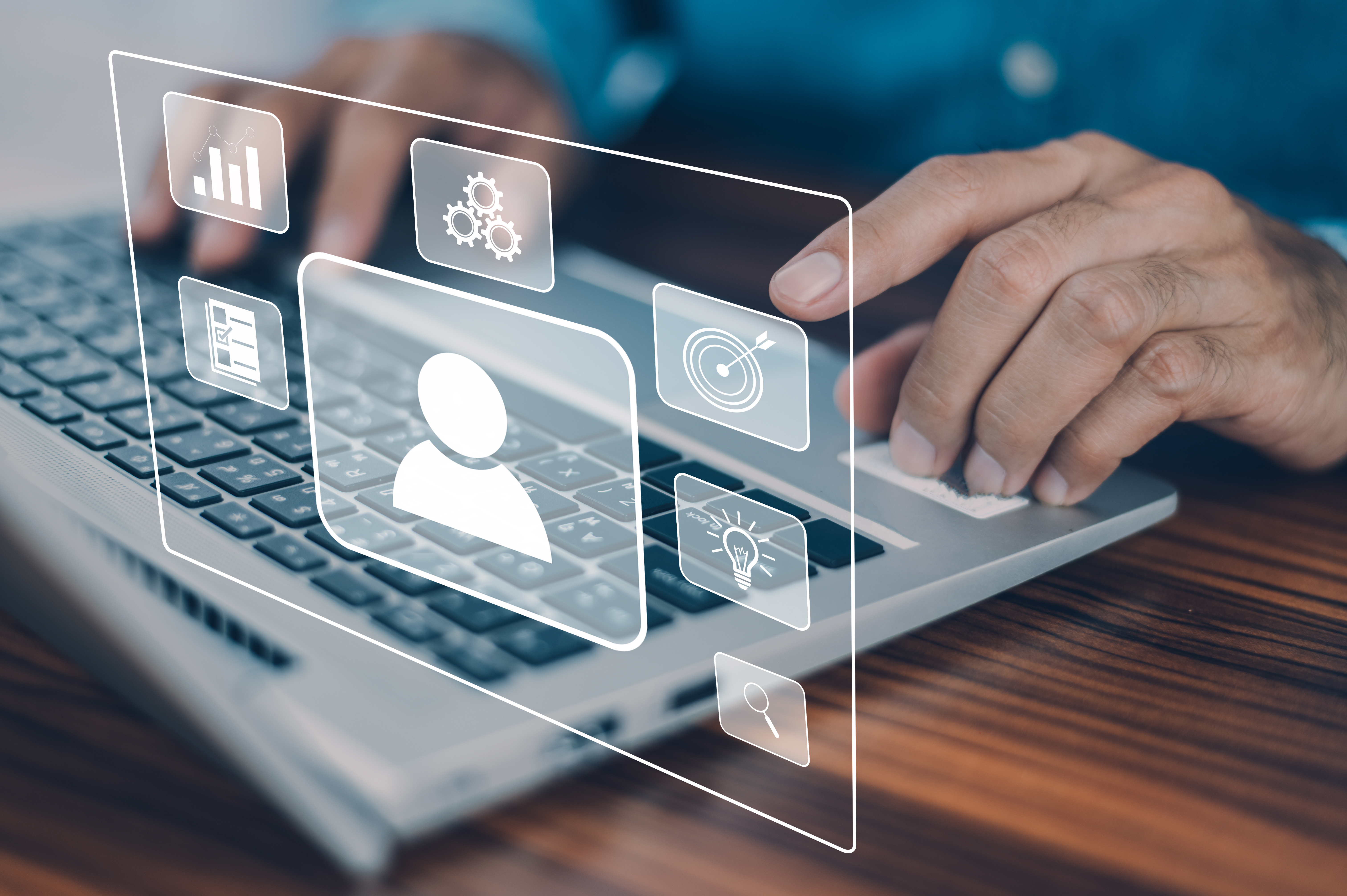 Three Key Areas to Focus on for Fixed Ops Success
Provide details on what you need help with along with a budget and time limit. Questions are posted anonymously and can be made 100% private.
Studypool matches you to the best tutor to help you with your question. Our tutors are highly qualified and vetted.
Your matched tutor provides personalized help according to your question details. Payment is made only after you have completed your 1-on-1 session and are satisfied with your session.
Homework Q&A
Become a Tutor
All Subjects
Mathematics
Programming
Health & Medical
Engineering
Computer Science
Foreign Languages
Access over 20 million homework & study documents
Critical analysis of marketing process.
Sign up to view the full document!
24/7 Homework Help
Stuck on a homework question? Our verified tutors can answer all questions, from basic math to advanced rocket science !
Similar Documents
working on a homework question?
Studypool is powered by Microtutoring TM
Copyright © 2023. Studypool Inc.
Studypool is not sponsored or endorsed by any college or university.
Ongoing Conversations
Access over 20 million homework documents through the notebank
Get on-demand Q&A homework help from verified tutors
Read 1000s of rich book guides covering popular titles
Sign up with Google
Sign up with Facebook
Already have an account? Login
Login with Google
Login with Facebook
Don't have an account? Sign Up