Associate of Arts in Creative Writing
Douglas college, british columbia , canada.
Unsure of where to start? Connect with us for a FREE consultation call
Key information - associate of arts in creative writing, douglas college.
Annual course fee
Intake months
January, may, september
Delivery locations
Associate of Arts in Creative Writing, Douglas College - Overview
Interested in writing poetry, plays, fiction and more? Learn the theory behind all of those genres and gain practice writing in each with the Associate of Arts Degree in Creative Writing. You may also choose to specialize further by taking advanced courses in one genre. Creative writing classes are built around a classic face-to-face workshop model that invites and encourages participation from everyone. This workshop method of teaching allows you to develop the critical-thinking skills needed for revising your own work. Youll graduate from the creative writing program with a competitive portfolio of creative writing that will assist you when applying to creative writing programs at university.
More than 120k+ International Students have made it here. You could be the next
Upcoming intakes, january, 2024.
2 Years duration
New Westminster Campus
View on map
Admission requirements - Associate of Arts in Creative Writing, Douglas College
Institution details - douglas college.
Type of institution
Year established
Total students
On campus accommodation
Douglas College, situated in the breathtaking landscapes of British Columbia, emerges as a beacon of academic excellence and transformative experiences for international students seeking a unique and fulfilling educational journey. With campuses strategically located in Metro Vancouver, the college beckons students to immerse themselves in a world where learning transcends the confines of traditional boundaries. As one steps onto the New Westminster or Coquitlam campus, a sense of anticipation and wonder takes hold, for this institution promises a fusion of intellectual prowess and practical skills, like the harmonious blending of colours on an artist's palette.
At the heart of Douglas College lies a steadfast commitment to nurturing the aspirations and ambitions of its diverse student body. With a vast array of programs spanning Business, Nursing, Criminology, and beyond, the college unveils a rich tapestry of possibilities akin to a kaleidoscope that reveals vibrant patterns and ever-shifting perspectives. Here, academic foundations intertwine with the real-world demands of the modern job market, fostering a symbiotic relationship that propels students toward success.
Step into the realm of Douglas College, and one cannot help but be captivated by its magnetic allure. Like the flowing currents of a mighty river, the college draws students from all corners of Metro Vancouver and beyond, uniting them in a shared pursuit of knowledge and personal growth. With its convenient access via the SkyTrain lines, this institution embraces and celebrates diversity, transcending physical and cultural boundaries to create an inclusive community that pulses with vitality.
Within the hallowed halls of Douglas College, students find not only a sanctuary of learning but also a gateway to the wider world. Engaging in thought-provoking dialogues, global initiatives, and experiential opportunities, they embark on a journey that transcends borders and broadens horizons. Like a compass guiding them through uncharted territory, the Global Engagement programs empower students to navigate the intricate pathways of global citizenship, cultivating empathy, understanding, and a profound appreciation for the interconnectedness of the global society.
As one explores the vibrant tapestry of student life, an enchanting realm comes to life. Clubs and societies, akin to constellations dotting the night sky, offer avenues for self-discovery, personal expression, and the forging of lifelong friendships. In these spaces, passions are ignited, and hidden talents bloom, creating a mosaic of unique experiences that shape individuals into well-rounded, empowered citizens of the world.
Douglas College stands as an institution pulsating with vitality, authenticity, and a profound commitment to the transformative power of education. With its welcoming campuses, diverse programs, global perspective, and vibrant student life, this institution beckons international students to embark on a remarkable journey of self-discovery, intellectual growth, and a lasting sense of belonging. Here, amidst the synergy of academic rigour and real-world relevance, students find their voices, unlock their potential, and emerge as the architects of their own destinies.
Campus Location
Located in beautiful British Columbia, Canada, Douglas College boasts two major campuses in Metro Vancouver, ensuring easy accessibility for students from all corners of the region. The New Westminster campus, nestled at 700 Royal Avenue, offers a vibrant learning environment with state-of-the-art facilities. Meanwhile, the Coquitlam campus, situated at 1250 Pinetree Way, provides a picturesque setting for academic pursuits. With its prime locations directly on the SkyTrain lines, Douglas College stands as one of the most accessible post-secondary institutions in Metro Vancouver.
Study Areas
Studying at Douglas College offers a multitude of advantages for international students. The college's commitment to academic excellence and career readiness sets it apart from others. With a wide range of programs to choose from, including Business, Nursing, Criminology, Early Childhood Education, and more, students can embark on a journey that aligns with their passions and career aspirations. Moreover, Douglas College stands out for its unique blend of academic foundations akin to a university and practical skills akin to a college, ensuring graduates are well-prepared for the ever-evolving job market.
Diversity and Inclusion
Douglas College embraces the values of equity, diversity, and inclusion, creating an environment where every student feels a sense of belonging. Through proactive measures, the college strives to identify and address barriers and biases, ensuring a campus that is free from racism and other forms of discrimination. These efforts extend beyond policies and practices, as the college actively embeds equity, diversity, and inclusion into its institutional culture, structures, and policies. Regular evaluation and measurement of progress serve as a testament to the college's commitment to diversity, accessibility, employment equity, and the overall experience of inclusion and belonging.
To foster a truly inclusive community, Douglas College values the contribution of every individual. Students have the opportunity to engage in initiatives and programs that promote global citizenship. Through Global Engagement, the college empowers students to explore the world by volunteering for local or global initiatives or even participating in study abroad programs. By broadening their horizons and experiencing different cultures, students at Douglas College gain invaluable insights that shape them into well-rounded global citizens.
Student Life - Clubs and Societies
Douglas College recognises the importance of a well-balanced college experience that extends beyond the classroom. The college offers an array of clubs and societies that cater to various interests, ensuring students can engage in activities that align with their passions. From the Douglas College Foundation, which provides scholarships to deserving students, to the Amelia Douglas Gallery, where outstanding artworks are showcased, there is something for everyone.
For those with a passion for research and innovation, the Research and Innovation Office offers support and resources to pursue scholarly activities. The Research Ethics Board ensures that students' research aligns with the college's policies, promoting ethical practices. Furthermore, the Business Development Office serves as a bridge between the business community and the college, connecting students with employment and cooperative education opportunities, setting them on the path to success.
Campus Facilities
Douglas College understands the importance of maintaining top-notch facilities and a pleasing campus environment. The Facilities & Ancillary Services Department is dedicated to planning, developing, and maintaining the college's facilities, ensuring students, faculty, and staff have access to well-maintained buildings, grounds, and equipment. By creating a welcoming and aesthetically pleasing atmosphere, Douglas College provides an ideal setting for learning, collaboration, and personal growth.
Alumni Network
At Douglas College, the journey doesn't end with graduation. Students become part of a vibrant alumni network, providing a lifelong connection to the college and its resources. The alumni community offers numerous benefits, including lifelong access to perks and discounts, networking opportunities, and career growth support. Whether alumni choose to explore new career paths, continue their education, or seek guidance, Douglas College Alumni Relations is there to support them every step of the way.
Douglas College stands as a premier institution in British Columbia, offering a world-class education and a supportive community for international students. With its accessible campuses, diverse study areas, commitment to equity, a thriving student life, top-notch facilities, and a strong alumni network, Douglas College provides an enriching and well-rounded college experience. International students can embark on a transformative journey, gaining the knowledge, skills, and global perspective necessary to thrive in today's interconnected world.
Why Study at Douglas College?
Largest degree-granting college in British Columbia, Canada.
Combines the academic foundations of a university with the career-ready skills of a college.
Most bachelor's degrees and post-degree programs of any college in B.C.
Flexible pathways for transferring credits to research universities across Canada.
Wide range of programs, including Business, Nursing, Criminology, and more.
Highly accessible campuses with convenient SkyTrain access.
A welcoming and inclusive environment fosters a sense of belonging.
Global engagement opportunities for volunteering and studying abroad.
Extensive range of non-credit courses and workshops for lifelong learning.
Experienced faculty with academic rigour and real-world experience.
Supportive services and resources for career development and job market navigation.
Vibrant student life with diverse clubs and societies.
Well-maintained facilities and a pleasing campus environment.
Strong alumni network with lifelong access to perks, networking, and career support.
Accreditations
Douglas college videos, top 10 post graduate courses | #aecc #studyabroad.

Global Education Fair | It's just the beginning | AECC Global

University of Toronto
Douglas college campuses, coquitlam campus - douglas college - douglas college.
1250 Pinetree Way, Coquitlam, British Columbia, V3B 7X3
View on map About Campus
In September 1996, Douglas College's Coquitlam Campus welcomed its first students. Today, approximately one-third of all Douglas College course registrations are at the Coquitlam Campus.
New Westminster Campus - Douglas College - Douglas College
700 Royal Avenue, New Westminster, British Columbia, V3M 5Z5
The campus is designed as per the comfort and ease of the students and well-furnished with all sorts of requisite amenities. The six-floor level building house well-equipped gymnasium, fitness center, Amelia Douglas gallery, studio theatre, a center for students with a disability, Media lab, Dance studio, cafeteria, etc.
Hear from aecc students
Kathryn murphy, potential career outcomes for associate of arts in creative writing.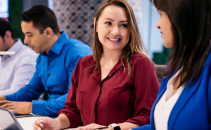 Technical Writer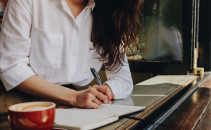 Search by career outcomes
Other courses matched for you

Vancouver Island University
British Columbia, Canada
Bachelor of Natural Resource Protection
Post study work visa
Back to top
Manage this page of Douglas College
Please share your contact information, to get in touch with one of our university representatives
Please enter your official university email ID
By clicking submit you agree to our Privacy Policy and Terms & Conditions
This feature is coming to you soon , meanwhile you can get in touch for a free counseling session with our expert
This feature is coming to you soon, meanwhile, you can get in touch for a free counselling session with our expert.
Speak to our counsellor
Get in touch for a FREE COUNSELLING SESSION.
Scholarships
Job Opportunities
Virtual Tours
Programs to Consider
Related career(s), douglas college, creative writing, program information, admission requirements.
* We make every attempt to provide accurate information on prerequisites, programs, and tuition. However, this information is subject to change without notice and we highly recommend that you contact the school to confirm important information before applying.
About StudyinCanada.com
Meet the Team
Our Partners
Privacy Policy
The SchoolFinder Group
SchoolFinder.com
ScholarshipsCanada.com
GradSchoolFinder.com
Career-College.com
LanguageSchoolFinder.com
Books4Exchange.com
SchoolFinderGroup.com
Let's Connect
Advertise with us
School Administrator
Your StudyinCanada login gets you access to the whole platform!
Get matched to schools and programs, request information and learn more about career paths.
Get instantly matched to scholarships, receive deadline alerts, and find advice on scholarship applications.
Your browser does not have JavaScript enabled. Please enable JavaScript to access StudyinCanada.com. Feel free to contact us at [email protected] if you continue to experience technical difficulties.
Office 365 & Email
Library Account
Today's Hours
My library account login.
Inclusive and Antiracist Writing  
Inclusive Writing Guide Learn to incorporate inclusive and antiracist practices in your writing process.
Tips for Writing in North American Colleges: The Basics Writing style changes based on the audience. This resource will help you understand the academic audience for Douglas College.
Four Feathers Writing Guide The Four Feathers Writing Guide respectfully presents traditional Coast Salish teachings and approaches to learning to support Indigenous students develop as academic writers.
Transitioning from High School to College Writing  Writing expectations often change from high school to college. This resource outlines some of the characteristics that may be different.
Understanding Plagiarism in North America  
Using Singular "they"
The Learning Centre supports the use of the generic singular "they" in academic writing. 
From the position statement of the International Writing Centers Association:
Singular ​they in academic writing acknowledges and affirms the lived realities of writers who themselves use singular ​they, as well as for writers who wish to affirm the reality of transgender and gender non-conforming people. Along with ​other gender neutral pronouns​, the singular they helps validate the identities and stories of people who identify beyond the gender binary. 
We recognize that using ​they as a singular pronoun may meet with resistance among readers of student work. Therefore, we offer to students the following footnote that they may elect to include in their writing. IWCA offers this footnote text to be shared, used, or built upon for personal and academic use:
In this paper, I deliberately use the generic singular "they." This usage has historical precedence for the last 400 years, and it is grammatical. Further, it includes people whose gender identity is not represented by the he/she binary, which erases many members of our community. This impulse toward inclusive linguistic representation is already seen in style guidelines by professional organizations such as the American Psychological Association (APA). The use of singular "they" is endorsed by the International Writing Centers Association, a conference of the National Council of Teachers of English.
More information about using the singular they from  the Purdue Online Writing Lab (OWL) 
Writing Tutors' Favorite Writing Resources
Purdue Online Writing Lab (The OWL) writeonline.ca Memorial University of Newfoundland Writing Centre University of North Carolina Writing Centre University of New York Writing Tutorials The Poetry Foundation
Dalhousie University Writing Centre : The Dalhousie University Writing Centre Resources Guide has an extensive bank of writing handouts, guides and slideshows that cover many things that you, or a student, might find useful.  (this site has very good "writing in the disciplines" guides for students who need more specific help about how to write in their particular class)
Academic Integrity and Plagiarism
Book a tutoring session to review your understanding and skills for avoiding plagiarism. Choose the following appointments from the drop-down menu when making an appointment . 
UNDERSTANDING & AWARENESS
To increase awareness of the principles and concepts behind academic integrity, plagiarism, and intellectual property. 
In this appointment, you'll build on your understanding of academic integrity. The tutor will also introduce you to Douglas College resources available, as well as help you come up with a plan to keep learning the skills needed.
USING SOURCES IN YOUR WRITING
To learn how to paraphrase and quote effectively, without plagiarizing. 
In this appointment, you'll focus on developing your paraphrasing and ability to use sources as evidence in your writing assignments. The tutor will introduce you to Douglas College Learning Centre resources available.  
If you have a writing assignment you are currently working on where you are integrating sources as evidence, please bring it to this session.  A graded assignment will also work to review concepts with the tutor.
STYLE & FORMATTING GUIDELINES
To learn how to access and follow guides and manuals in order to use APA, MLA and other citation styles to format your writing assignments, as well as how to connect with a librarian for support with citation formatting.   
In this appointment, you'll learn how to find the formatting and style rules needed for your assignments, as well as what aspects of the style and formatting are important in most college assignments. The tutor will introduce you to resources available, as well as help you come up with a plan to keep learning the skills needed.
Learn more about academic integrity resources at Douglas College. 
Overview of the Writing Process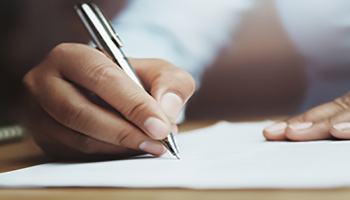 The Writing Process: a checklist To do your best writing, work on your writing assignments in stages. Use this checklist to understand the process.
What is Prewriting? Prewriting refers to the all the ways you begin your writing project: coming up with ideas, organizing those ideas, and planning your paper.
Questions to Focus Your Writing Topic Have you ever been stuck for what to write in a paper? These questions will help you consider other angles to take, or some fresh ways to develop ideas you already have.
Organizing Your Ideas Spending time during your prewriting stage to organize ideas can help you improve the flow of your writing and keep your writing focused on your thesis statement.
The Thesis Statement The thesis statement tells your reader about the paper's focus. This resource will describe characteristics of two general types of thesis statements.
Creating an Outline This resource describes a process you can use to create an essay outline starting with a topic for your essay and then building in the supporting ideas below it.
Outlining a Multi-point Paragraph There are many ways to organize academic paragraphs. This resource is about one of the most basic, the multi-point paragraph.
Revising and Editing Your Writing This resource provides a guide for revising and self-editing using a process called AFOSEP.
Editing Your Essay in 7 Steps Once you have drafted your essay, use this series of steps to revise and edit a writing assignment.
Using Bias-free language Just as you have learned to check what you write for spelling, grammar, and wordiness, practice reading your work for bias with these guidelines from APA
Common Writing Assignments
The Basic Essay This resource discusses a basic essay format and the three main parts: the introductory, body and concluding paragraphs.
The Research Paper This resource takes you through the stages of developing a typical research paper: getting started, doing research and taking notes, planning and drafting, and revising and proofreading.
Comparison & Contrast Writing (Brief)
Comparison & Contrast Writing (extended)
Writing a Reflection Paper Note: Students writing reflective papers in the BSN program should use the materials provided by their instructor.
Writing a Literary Analysis Paper
The History Research Essay: Getting Started
Elements for Analyzing Fiction
Discovering Themes in Literature
Reflective Writing: How to Begin These questions will help you generate ideas that you could include in assignments asking you to reflect on or critique something (such as a clinical experience, a scholarly article, a theatre performance, or a case study).
Group Writing Assignments Tips on how to organize group writing assignments.
Writing with Sources
Creating an Annotated Bibliography An annotated bibliography is a bibliography that provides descriptive and/or evaluative comments after each citation.
Writing Summaries A summary is a shortened or condensed version of a reading.
Plagiarism: How to Avoid It This resource describes strategies to acknowledge the sources you are using.
Paraphrasing without Plagiarizing This resource explains the differences between proper and improper paraphrasing and shows you the steps to paraphrase a complicated quotation using APA style.
Building Paragraphs around Quotations A quotation usually needs to appear somewhere in the middle of a paragraph, sandwiched between an introduction and an explanation.
Introducing Quotations Using Reporting Words Use reporting words to provide additional information about how you are using evidence in your argument.
In-text Citation using APA Style (7th ed.) This resource provides a brief introduction to using APA Style for acknowledging sources inside the text of your paper.
In-text Citation using MLA style (9th ed.) This resource provides a brief introduction to using MLA Style for acknowledging sources inside the text of your paper.
Citations and Formatting 
Cite Your Sources Resources from the Douglas College Library for APA, MLA, Chicago and more
APA Citation Style Guide (7th edition) Resource from the Douglas College Library
APA Style and Grammar Guidelines
Formatting an APA Title Page Guidelines for a title page for student papers
Sample APA Paper This sample paper from the APA style guide can be used to format your own assignment.
Introduction to APA Style This resource from the Douglas Psychology department will help you understand expected formatting for Psychology papers.
MLA Citation Style Guide Resource from the Douglas College Library
Presenting your Essay - MLA style Resource developed by a Douglas College English Instructor
Sentence Structure and Punctuation
Constructing Sentences Understanding the basics of how to construct and punctuate a sentence can help you become a better editor of your own writing.
Types of Sentences Understanding sentence types will help you construct clear sentences.
Punctuation for Connecting Words Connecting words help you show how ideas are linked. These words need to be used correctly and have correct punctuation.
Correcting Fragments and Run-ons Learn how to edit for two of the most common punctuation errors that students make in their writing.
Parallelism Two or more items listed together in a sentence need to be parallel in both grammar and function. Learn to recognize faulty parallelism and how to correct it in your own writing.
Using Commas, Semicolons and Colons Knowing which punctuation to apply within sentences can be confusing. Learn how to use commas, semicolons, and colons correctly.
Recognizing Wordiness Wordiness can seriously affect the clarity of your writing and confuse your reader. Use the following handout to help you reduce the wordiness in your writing.
Identifying Passive Voice Learning how to identify passive verbs and change them into active verbs can help you improve clarity in your writing.
Language-Related Grammar and Other English Language Resources
The resources page for our English Language Tutoring services also contains a collection of resources to support student writing, including using a learning dictionary, understanding language -related grammar issues and practicing skills for listening, reading and speaking. 
Copyright © 2023 Powered By EBSCO Stacks 3.3.0 [350.3] | Staff Login
P. 1-604-527-5568 | P. 1-604-777-6130
Douglas College respectfully acknowledges that our campuses are located on the unceded traditional and ancestral lands of the Coast Salish Peoples, including the territories of the q̓íc̓əy̓ (Katzie), q'ʷa:n̓ƛ'ən̓ (Kwantlen), kʷikʷəƛ̓əm (Kwikwetlem), xʷməθkʷəy̓əm (Musqueam), and qiqéyt (Qayqayt) First Nations.

Creative Writing
About this program
The Associate of Arts Degree with Specialization in Creative Writing provides students with theory and practice in writing poetry, plays, fiction, children's literature and personal narrative. Students may further specialize in one of the genres by taking advanced courses. The workshop method of teaching allows students to develop the critical thinking skills needed for revising their own work, as well as the interpersonal skills necessary to participate in upper level and graduate level workshops in university.
Admission requirements
For more information about admission requirements, please visit the university website.
Does this course require proof of English proficiency?
The TOEFL iBT® test is accepted by 11,500 universities and higher education institutions in over 160 countries. Book your test today!
Qualification
About this institute.
Founded in 1970, Douglas College is the largest degree-granting college in British Columbia, Canada, educating close to 25,000 students per year. The College has two major campuses in Metro Vancouver (New Westminster and Coquitlam) as well as several smaller training centres...
You may also like...
Arts - creative writing, associate degree of creative writing, associate of art fine & applied arts, english (co-operative education designation), english (internship designation), associate degree for transfer in english.
Douglas College
Creative Writing
Program overview, study options.
Requirements
Career opportunities, campus location.
You may also be interested in programs like
douglas college creative writing
creative writing
presentation
problem solving
rewiew prompts
websites tips
Quiz: Find Your Program
Browse Program Categories
Find a Career
Career Quiz
Chat With Students
Study Abroad
Scholarships
Job Opportunities
Virtual Tours
Counsellors
Programs to Consider
Related career(s), douglas college, creative writing, description:, prerequisites:.
* We make every attempt to provide accurate information on prerequisites, programs, and tuition. However, this information is subject to change without notice and we highly recommend that you contact the school to confirm important information before applying.
About SchoolFinder.com
Meet the Team
Our Partners
Privacy Policy
The SchoolFinder Group
StudyinCanada.com
ScholarshipsCanada.com
GradSchoolFinder.com
Career-College.com
LanguageSchoolFinder.com
Books4Exchange.com
SchoolFinderGroup.com
Let's Connect
Advertise with us
School Administrator
Counsellor Toolbox
Your SchoolFinder login gets you access to the whole platform!
Get instantly matched to scholarships, receive deadline alerts, and find advice on scholarship applications.
Get matched to schools and programs in Canada, request information, and learn how to thrive as an international student.
Your browser does not have JavaScript enabled. Please enable JavaScript to access SchoolFinder.com. Feel free to contact us at [email protected] if you continue to experience technical difficulties.

Choose Your Test
Sat / act prep online guides and tips, the 12 best creative writing colleges and programs.
College Info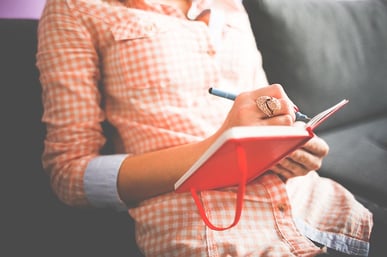 Finding a dedicated creative writing program at a school you're excited about can be a real challenge, and that's even before you start worrying about getting in. Nonetheless, there are some great options. In order to help you find the best school for you, this list rounds up some of the best colleges for creative writing in the United States .
The Best Creative Writing Programs: Ranking Criteria
You should never take college rankings as absolute truth —not even the very official-seeming US News ones. Instead, use these kinds of lists as a jumping-off place for your own exploration of colleges. Pay attention not just to what the rankings are but to how the rankings are determined.
To help with that, I'll explain how I came up with this highly unscientific list of great creative writing colleges. I started by narrowing my search down to schools that offered a specific creative writing major. (If you don't see a school you were expecting, it's likely because they only have a minor.)
In ranking the schools, I considered five major criteria:
#1: MFA Ranking —If a school has a great graduate creative writing program, it means you'll be taught by those same professors and the excellent graduate students they attract. Schools with strong MFA programs are also more likely to have solid alumni networks and internship opportunities. However, many schools with great undergrad programs do not offer MFAs, in which case I simply focused on the other four options.
#2: General School Reputation —The vast majority of your classes won't be in creative writing, so it's important that other parts of the school, especially the English department, are great as well.
#3: Extracurricular Opportunities —One of the key advantages of majoring in creative writing is that it can provide access to writing opportunities outside the classroom, so I took what kind of internship programs, author readings, and literary magazines the school offers into consideration.
#4: Diversity of Class Options —I gave extra points to schools with a variety of genre options and specific, interesting classes.
#5: Alumni/Prestige —This last criterion is a bit more subjective: is the school known for turning out good writers? Certainly it's less important than what kind of education you'll actually get, but having a brand-name degree (so to speak) can be helpful.
The Best Creative Writing Schools
Now, let's get to the good stuff: the list of schools! The exact numbering is always arguable, so look at it as a general trend from absolutely amazing to still super great, rather than fixating on why one school is ranked #3 and another is ranked #4.
#1: Northwestern University
Northwestern's undergrad creative writing program boasts acclaimed professors and an unparalleled track record of turning out successful writers (including Divergent author Veronica Roth and short-story writer Karen Russell).
Outside the classroom, you can work on the student-run literary journal, intern at a publication in nearby Chicago, or submit to the Department of English's yearly writing competition . The university is also home to a top journalism program , so if you want to try your hand at nonfiction as well, you'll have plenty of opportunities to do so.
#2: Columbia University
Like Northwestern, Columbia is home to both a world-class creative writing program and a top journalism school (plus one of the best English departments in the country), so you have a wide range of writing-related course options. Columbia also benefits from its location in New York City, which is bursting at the seams with publishing houses, literary journals, and talented authors.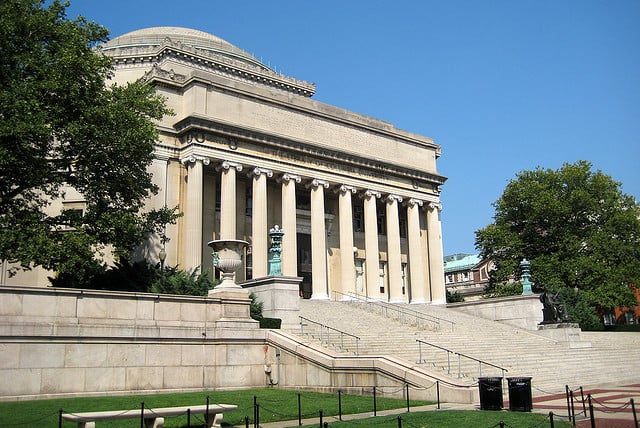 #3: University of Iowa
The University of Iowa's big draw is the infrastructure of its graduate Writers' Workshop, which is often considered the best MFA program in the country.
As an English and Creative Writing major here, you'll take classes from great young writers and established professors alike, and get to choose from a wide range of topics. This major provides transferable skills important for a liberal arts major with a creative focus. You'll also have access to the university's impressive literary community, including frequent readings, writing prizes and scholarships, and the acclaimed literary journal The Iowa Review .
#4: Emory University
Emory is renowned for its dedicated undergrad creative writing program , which draws the very best visiting scholars and writers. Students here have the chance to attend intimate question-and-answer sessions with award-winning authors, study a range of genres, compete for writing awards and scholarships, and work closely with an adviser to complete an honors project.
#5: Oberlin College
A small liberal arts school in Ohio, Oberlin offers very different advantages than the schools above do. You'll have fewer opportunities to pursue writing in the surrounding city, but the quality of the teachers and the range of courses might make up for that. Moreover, it boasts just as impressive alumni, including actress and writer Lena Dunham.
#6: Hamilton College
Hamilton is another small college, located in upstate New York. It's known for giving students the freedom to pursue their interests and the support to help them explore topics in real depth, both inside and outside the classroom. Hamilton's creative writing program takes full advantage with small classes and lots of opportunities to intern and publish; it also has one of the best writing centers in the country.
#7: Brown University
Brown's Literary Arts program offers one of the top MFAs in the US as well as an undergraduate major . For the major, you must take four creative writing workshops and six reading-intensive courses, which span an array of departments and topics, from music and literature to Middle East studies and Egyptology.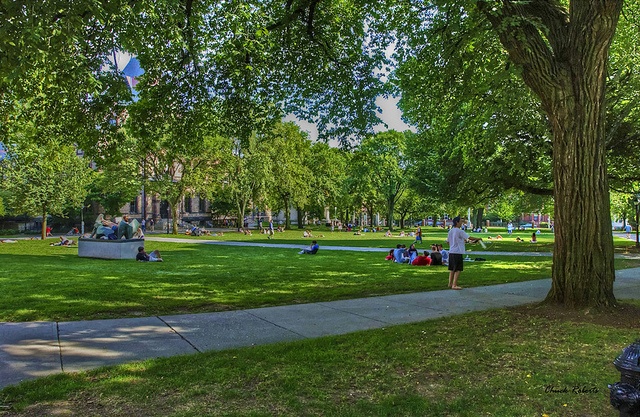 #8: Washington University in St. Louis
Washington University has an excellent creative writing MFA program, lots of super specific class options, and a number of scholarships specifically earmarked for creative writing students. This school's undergraduate English program also offers a concentration in creative writing that allows students to specialize in a specific genre: poetry, fiction, or creative nonfiction. If you're interested in exploring your potential in a specific writing genre, Washington University could be a great pick for you.
#9: Massachusetts Institute of Technology
MIT might not be a school you generally associate with writing, but it actually has an excellent program that offers courses in digital media and science writing, as well as creative writing, and provides plenty of guidance on how graduates can navigate the tricky job market.
Not to mention the school is located in Cambridge, a haven for book lovers and writers of all kinds. Though it probably isn't a good fit for students who hate science, MIT is a great place for aspiring writers who want to build writing skills that are marketable in a wide range of industries.
#10: University of Michigan
University of Michigan is one of the best state universities in the country and has a top-notch MFA program. This school's undergrad creative writing sub-concentration requires students to submit applications for admittance to advanced creative writing courses. These applications give students crucial practice in both building a writing portfolio and articulating their interest in creative writing to an audience who will evaluate their work. If you're looking to attend a big school with a great creative writing major, this is a fantastic choice.
#11: Johns Hopkins University
Johns Hopkins is another school that's known more for engineering than it is for writing, but, like MIT, it has a dedicated writing program. As a major here, you must take not only courses in prose, poetry, and literature, but also classes on topics such as philosophy and history.
#12: Colorado College
Colorado College is a small liberal arts school known for its block plan , which allows students to focus on one class per three-and-a-half-week block. The creative writing track of the English major includes a sequence of four writing workshops and also requires students to attend every reading of the Visiting Writers Series.
Bonus School: New York University
I didn't include NYU in the main list because it doesn't have a dedicated creative writing major, but it's a great school for aspiring writers nonetheless, offering one of the most impressive creative writing faculties in the country and all the benefits of a Manhattan location.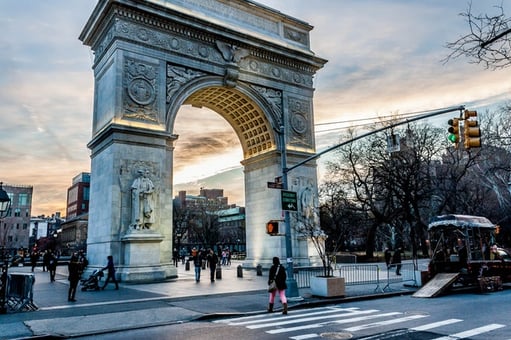 How To Pick the Best Creative Writing School for You
Just because Northwestern is a great school for creative writing doesn't mean you should set your heart on going there. (The football fans are completely terrifying, for one thing.) So where should you go then?
Here are some questions to ask yourself when looking at creative writing programs to help you determine the best school for you:
Does It Have Courses You're Interested In?
Look at the course offerings and see whether they interest you. While you can't predict exactly what classes you'll love, you want to avoid a mismatch where what you want to study and what the program offers are completely different. For example, if you want to write sonnets but the school focuses more on teaching fiction, it probably won't be a great fit for you.
Also, don't forget to look at the English courses and creative writing workshops! In most programs, you'll be taking a lot of these, too.
What Opportunities Are There To Pursue Writing Outside of Class?
I touched on this idea in the criteria section, but it's important enough that I want to reiterate it here. Some of the best writing experience you can get is found outside the classroom, so see what kind of writing-related extracurriculars a school has before committing to it.
Great options include getting involved with the campus newspaper, working on the school's literary journal, or interning at the university press.
Who Will Be Teaching You?
Who are the professors? What kind of work have they published? Check teacher ratings on Rate My Professors (but make sure to read the actual reviews—and always take them with a grain of salt).
If you're looking at a big school, there's a good chance that a lot of your teachers will be graduate students. But that's not necessarily a bad thing: a lot of the best teachers I had in college were graduate students. Just take into consideration what kind of graduate program the school has. If there's a great creative writing MFA program, then the graduate students are likely to be better writers and more engaged teachers.
What Are the Alumni Doing Now?
If you have a sense of what you want to do after you graduate, see if any alumni of the program are pursuing that type of career. The stronger the alumni network is, the more connections you'll have when it comes time to get a job.
What About the Rest of the School?
Don't pick a school for which you like the creative writing program but dread everything else about it. Most of your time will be spent doing other things, whether hanging out in the dorms, exploring off campus, or fulfilling general education requirements.
Many schools require you to apply to the creative writing major, so make doubly sure you'll be happy with your choice even if you aren't accepted to the program.
What's Next?
Are you sure a creative writing major is the right fit for you? Read our post on the pros and cons of the major to help you decide what path to take in college.
For more general advice about choosing a college, check out our complete guide to finding the right school for you. Some major factors to consider include deciding whether you're interested in a small college or a big university , an in-state or out-of-state institution , and a public or private school .
Want to improve your SAT score by 160 points or your ACT score by 4 points? We've written a guide for each test about the top 5 strategies you must be using to have a shot at improving your score. Download it for free now:
Alex is an experienced tutor and writer. Over the past five years, she has worked with almost a hundred students and written about pop culture for a wide range of publications. She graduated with honors from University of Chicago, receiving a BA in English and Anthropology, and then went on to earn an MA at NYU in Cultural Reporting and Criticism. In high school, she was a National Merit Scholar, took 12 AP tests and scored 99 percentile scores on the SAT and ACT.
Student and Parent Forum
Our new student and parent forum, at ExpertHub.PrepScholar.com , allow you to interact with your peers and the PrepScholar staff. See how other students and parents are navigating high school, college, and the college admissions process. Ask questions; get answers.
Ask a Question Below
Have any questions about this article or other topics? Ask below and we'll reply!
Improve With Our Famous Guides
The 5 Strategies You Must Be Using to Improve 160+ SAT Points
How to Get a Perfect 1600, by a Perfect Scorer
Series: How to Get 800 on Each SAT Section:
Score 800 on SAT Math
Score 800 on SAT Reading
Score 800 on SAT Writing
Series: How to Get to 600 on Each SAT Section:
Score 600 on SAT Math
Score 600 on SAT Reading
Score 600 on SAT Writing
Free Complete Official SAT Practice Tests
What SAT Target Score Should You Be Aiming For?
15 Strategies to Improve Your SAT Essay
The 5 Strategies You Must Be Using to Improve 4+ ACT Points
How to Get a Perfect 36 ACT, by a Perfect Scorer
Series: How to Get 36 on Each ACT Section:
36 on ACT English
36 on ACT Math
36 on ACT Reading
36 on ACT Science
Series: How to Get to 24 on Each ACT Section:
24 on ACT English
24 on ACT Math
24 on ACT Reading
24 on ACT Science
What ACT target score should you be aiming for?
ACT Vocabulary You Must Know
ACT Writing: 15 Tips to Raise Your Essay Score
How to Get Into Harvard and the Ivy League
How to Get a Perfect 4.0 GPA
How to Write an Amazing College Essay
What Exactly Are Colleges Looking For?
Is the ACT easier than the SAT? A Comprehensive Guide
Should you retake your SAT or ACT?
When should you take the SAT or ACT?
Stay Informed
Get the latest articles and test prep tips!
Looking for Graduate School Test Prep?
Check out our top-rated graduate blogs here:
GRE Online Prep Blog
GMAT Online Prep Blog
TOEFL Online Prep Blog
Holly R. "I am absolutely overjoyed and cannot thank you enough for helping me!"
About TechTeach
The College of Education is transforming the way educators will impact our future. Our nationally recognized teacher preparation program features coursework that translates to practical classroom skills, a yearlong residency in a school district co-teaching alongside a skilled mentor teacher, and the use of state-of-the-art digital technology to record, review and improve instruction.
Our line of sister programs - TechTeach Across Texas and TechTeach Across Rural Texas - brings the innovative training model around the state, allowing aspiring educators to be prepared in their communities and in the classrooms where they will teach after graduation.
College of Education Hosts Teachers Clothes Closet
Lander University student, Thomas Histon, of Greenville, looks through a garment rack during the Teacher Clothes Closet on Wednesday, Oct. 5.
ProCon.org is the institutional or organization author for all ProCon.org pages. Proper citation depends on your preferred or required style manual. Below are the proper citations for this page according to four style manuals (in alphabetical order): the Modern Language Association Style Manual (MLA), the Chicago Manual of Style (Chicago), the Publication Manual of the American Psychological Association (APA), and Kate Turabian's A Manual for Writers of Term Papers, Theses, and Dissertations (Turabian). Here are the proper bibliographic citations for this page according to four style manuals (in alphabetical order):
College of Education
Since 1887, the College of Education (COE) at Florida Agricultural and Mechanical University has played a role in the state's future. The College of Education was the first and only college, department, or major within the university at its inception in 1887. The COE continues to celebrate superior accomplishments by its students, faculty, staff, and graduates.
Case vacanza
Cose da fare
Viaggi: Lobnya
Hotel: Lobnya
Bed & Breakfast: Lobnya
Case vacanza: Lobnya
Voli: Lobnya
Forum Viaggi: Lobnya
Ristoranti: Lobnya
Cose da fare: Lobnya
Foto: Lobnya
Mappa: Lobnya
Tutti gli hotel: Lobnya
Offerte di hotel: Lobnya
Incity: hotel nelle vicinanze
Ostelli a Lobnya
Hotel per famiglie: Lobnya
Hotel romantici: Lobnya
Business hotel: Lobnya
Hotel a 4 stelle a Lobnya
Dolls and People Theater: hotel nelle vicinanze
Lobnya Art Gallery: hotel nelle vicinanze
Sports Palace Lobnya: hotel nelle vicinanze
Temple of the Divine Savior: hotel nelle vicinanze
Lobnya Park of Culture and Recreation: hotel nelle vicinanze
Float Studio SAMADHI: hotel nelle vicinanze
Monument to the Children Prisoners of Fascism: hotel nelle vicinanze
Patefon: hotel nelle vicinanze
Volshebnaya Solka: hotel nelle vicinanze
Chamber Stage, Lobnya Drama Theater: hotel nelle vicinanze
stazione di Lobnya: hotel nelle vicinanze
stazione di Belyy Rast: hotel nelle vicinanze
stazione di Katuar: hotel nelle vicinanze
stazione di Malino: hotel nelle vicinanze
stazione di Kryukovo: hotel nelle vicinanze
stazione di Radishchevo: hotel nelle vicinanze
stazione di Iksha: hotel nelle vicinanze
stazione di Beskudnikovo: hotel nelle vicinanze
stazione di Bibirevo: hotel nelle vicinanze
stazione di Altufevo: hotel nelle vicinanze
Hotel Aeroporto Internazionale di Žukovskij
Hotel Aeroporto di Mosca-Vnukovo
Hotel Aeroporto di Domodedovo
Moscow Institute of Physics and Technology: hotel nelle vicinanze
Gorgonia Beach Resort
Barone di Mare
Sataya Resort Marsa Alam
Club Hotel Torre Moresca
FV Hotels - Chiusurelle Resort
Jaz Almaza Beach Resort, Almaza Bay
Viva Dominicus Beach by Wyndham
Hotel Villaggio Sirio
Hotel Baia di Diamante
Olimpia Cilento Resort
VOI Arenella Resort
Club Hotel Marina Beach
Eden Village Gemma Beach
Minerva Club Resort Golf & Spa
Futura Club Itaca Nausicaa
Storie di viaggio
Autonoleggio
Forum Viaggi
Compagnie aeree
Travellers' Choice
Centro Assistenza
Europa
Russia
Russia Centrale
Moscow Oblast
Lobnya
Hotel Lobnya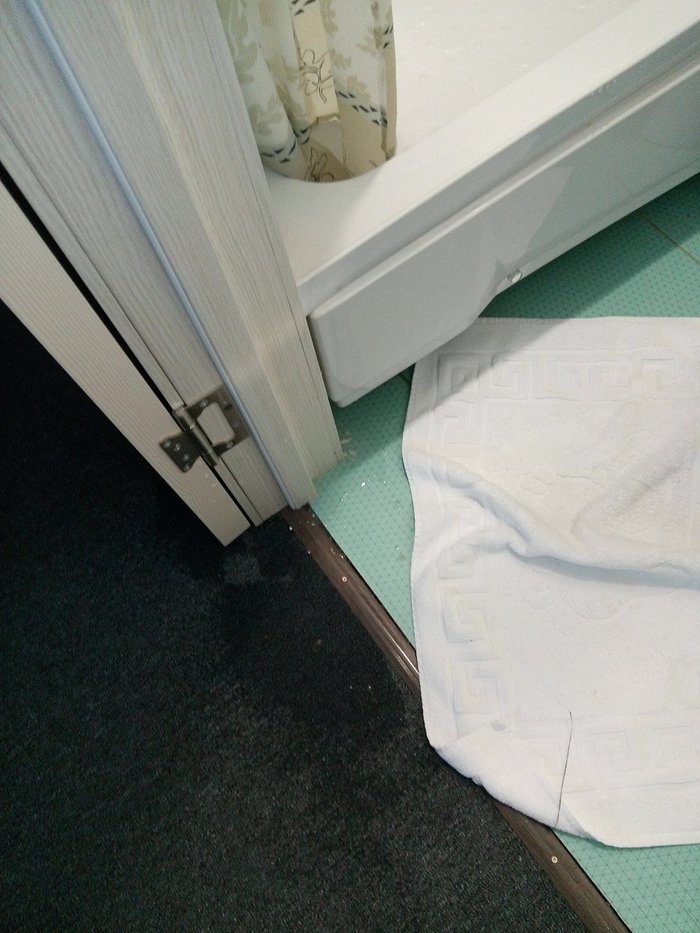 Recensioni Eseguiamo controlli sulle recensioni. In che modo Tripadvisor gestisce le recensioni Prima della pubblicazione, ogni recensione di Tripadvisor viene esaminata dal sistema di monitoraggio automatico che raccoglie informazioni rispondendo alle seguenti domande: come, cosa, dove e quando. Se il sistema rileva un elemento che potrebbe non rispettare le linee guida della community , la recensione non viene pubblicata. Se il sistema rileva un problema, la recensione viene rifiutata automaticamente, inviata al recensore per la conferma o esaminata manualmente dal team di esperti di contenuti, al lavoro 24 ore su 24, 7 giorni su 7, per mantenere la qualità delle recensioni sul nostro sito. Il nostro team verifica ogni recensione pubblicata sul sito segnalata dalla community per mancata conformità alle linee guida della community . Scopri di più sulla moderazione delle recensioni.
Eccellente 1
Molto buono 4
Nella media 1
Con la famiglia
Tutte le lingue ( 13 )
Russo ( 13 )
Italiano ( 0 )
Siete proprietari o gestori di questa struttura? Richiedete gratuitamente il profilo per tenerlo aggiornato, rispondere alle recensioni e tanto altro ancora.
INCITY Hotel (Lobnya, Russia): Prezzi e Recensioni 2023
Writing for Film
Faculty Language, Literature & Performing Arts Department Creative Writing Course Code CRWR 2200 Credits 3.00 Semester Length 15 weeks Max Class Size 21 Method(s) Of Instruction Tutorial
Typically Offered To be determined
Students will study:
Student manuscripts.
Professional sample outlines, treatments and manuscripts.
Videotapes of feature-length and short films.
This course will employ the workshop to examine student manuscripts. There will be frequent workshop readings and performances of student work. Films and videos will be used as teaching aids.
The assignments will be as follows:
A five-minute oral pitch for a half-hour script.
An adaptation of a piece of fiction (6 pages).
An outline and character sheet (4 to 6 pages).
The opening scenes of the script including inciting incident and first turning point.
A complete 30 page first draft.
An optional revision of the script.
Participation in workshop. Students failing to attend more than 80% of the workshops will receive a 0 in Class Participation. Leaving at the break is considered half an absence.
General Objectives:
The student will learn about the art of dialogue and character development for film. He/she will study the three-act structure of feature films. Feature length and short film will be screened so that the student will come to appreciate the qualities that make certain screenplays artistic successes, not merely box office successes. The student will learn to translate life experiences into scenes, adaptations, and exercises for presentation in the workshop.
Specific Objectives:
Pre-writing:
The student will learn to recognize the cinematic potential of life experience.
The student will learn how to develop a concept for a half hour film.
The student will become familiar with the film media. He/she will study the importance of the visual picture, sound and action.
The student will study the industry-standard film writing format
The student will become familiar with technical shooting terms and scene breakdown.
The student will learn about the three-act structure of film scripts.
The student will participate in workshop exercises re: dialogue and character arc.
The student will learn about the art of adapting fiction to film. He/she will write several scenes based on an excerpt from a short story or novel (eg: Catch 22 , A Passage to India ), and later examine how the writer and director of that film wrote and shot these scenes.
The student will learn to write a detailed outline and character sheet for a film project.
The student will develop screenwriting skills by writing scenes for an original film idea using the industry-standard format.
The student will learn to move from an outline to a first draft.
The student will learn to analyze the value of workshop evaluations and suggestions in the development of screenplays.
The student will learn to incorporate workshop evaluations and suggestions from his/her instructor and peers in his/her revisions.
The student will learn to prepare a professional-looking screenplay manuscript.
The following text is required:
Making A Good Script Great, by Linda Seger
Prerequisites
One of Creative Writing 1102, 1103, 1202, plus satisfactory result on College Writing Assessment or substitution/equivalent as stated in College Calendar.
Corequisites
No corequisite courses.
Equivalencies
No equivalent courses.
Course Guidelines
Course Guidelines for previous years are viewable by selecting the version desired. If you took this course and do not see a listing for the starting semester / year of the course, consider the previous version as the applicable version.
Course Transfers
These are for current course guidelines only. For a full list of archived courses please see https://www.bctransferguide.ca
Course Offerings
Winter 2024.