Cloud Architect Cover Letter Examples
Use these Cloud Architect cover letter examples to help you write a powerful cover letter that will separate you from the competition.

Cloud architects design and manage cloud-based systems for their organization. They need to be able to think strategically and be able to work with a variety of teams.
When you apply for a cloud architect position, you'll need to write a cover letter that showcases your skills and experience. Use these examples to learn how to write a cloud architect cover letter that will get you the job.
Formal/Professional Writing Style Example
I am confident that my extensive expertise in cloud technology, coupled with my strong interpersonal and leadership skills, make me an ideal candidate for this role. With over ten years of experience in designing, implementing, and managing cloud infrastructures, I am well-equipped to contribute significantly to your company's continued success.
Throughout my career, I have showcased a strong aptitude for understanding complex technical concepts and translating them into practical, actionable strategies. As a certified AWS Solutions Architect and Google Cloud Professional, I have successfully designed and deployed cloud solutions for a multitude of clients, ranging from small startups to large enterprises. I have consistently demonstrated my ability to optimize cloud environments, ensuring high availability, security, and cost-effectiveness.
Notably, in my previous role as a Senior Cloud Architect at XYZ Tech, I spearheaded the migration of the company's critical applications and infrastructure from on-premises to an AWS cloud environment. This initiative resulted in a 30% reduction in operational costs and improved the company's overall agility and customer satisfaction.
I am also an adept team player and leader, with a proven track record of guiding cross-functional teams to achieve project goals on-time and on-budget. I believe that my strong communication skills and customer-oriented mindset would seamlessly align with your organization's values and contribute to a healthy and productive work environment.
In conclusion, I am eager to join your organization as a Cloud Architect and contribute to the enhancement of your cloud offerings. I am confident that my technical proficiency and commitment to excellence would make me a valuable addition to your team.
Thank you for considering my application. I am looking forward to discussing my qualifications further and exploring potential opportunities to contribute to your organization's success.
[Your Name]
Entry-Level Writing Style Example
As a recent graduate from XYZ University with a Bachelor's degree in Computer Science and a specialization in cloud computing, I am eager to contribute to your organization's cloud initiatives and gain real-world experience in designing, deploying, and managing cloud-based infrastructure.
Throughout my academic career, I have gained valuable knowledge and skills in various cloud platforms such as AWS, Azure, and Google Cloud Platform. In addition, I have participated in several university projects that involved developing cloud-native applications and optimizing existing applications for the cloud environment. My ability to analyze and troubleshoot complex problems, combined with my strong communication and collaboration skills, makes me a promising candidate for this entry-level Cloud Architect role.
Notably, I had the opportunity to intern at ZYX Technologies, where I contributed to the migration of a client's web application to their preferred cloud platform. Under the supervision of experienced cloud architects, I learned to navigate the challenges of migrating and optimizing applications for the cloud. This experience sharpened my ability to evaluate the best practices, tools, and technologies essential to achieving successful cloud adoption.
I am excited about the opportunity to advance my career as a Cloud Architect at your esteemed organization and contribute to your success in the rapidly-evolving cloud technology space. I am confident that my passion and foundational knowledge will allow me to quickly adapt to your team and projects.
Thank you for considering my application. I look forward to the opportunity to discuss my candidature further in a personal interview.
Sincerely, [Your Name]
Networking/Referral Writing Style Example
I was referred to this opportunity by [Referrer's Name], who has been an esteemed associate and team member at your company for the past [number of years]. Our collaboration on various projects has not only enhanced our professional relationship but has also showcased the alignment of our skill sets and work ethics. The knowledge that [Referrer's Name] holds in high regard my technical proficiency and problem-solving abilities has encouraged me to apply for this position.
Given my extensive experience in the design and implementation of cloud-based infrastructures, I am confident that my background in managing and optimizing cloud environments makes me a strong fit for this role. I hold certifications in AWS and Azure to complement my practical experience, having led numerous cloud migration projects and consistently remaining proactive in exploring new and innovative cloud solutions.
In addition to my technical skills, working with [Referrer's Name] has taught me the value of effective communication and collaboration, which I understand are essential qualities for a Cloud Architect at your organization. I am also well-versed in adapting to diverse team dynamics and have a track record of successfully completing projects under stringent deadlines.
I am excited by the prospect of employing my skills and experience to contribute to your esteemed organization's success. Thank you for considering my application, and I would be thrilled to further discuss my suitability for this role at your convenience.
Enthusiastic/Passionate Writing Style Example
As a fervent believer in the transformative power of cloud computing, I have devoted the past six years of my career in designing and implementing innovative cloud-based solutions that have propelled businesses towards greater efficiency and success. It is with great excitement that I submit my application for this role, as I firmly believe that my skills, experience, and enthusiasm make me the ideal candidate to contribute meaningfully to your team.
Your company's reputation for delivering cutting-edge cloud services and its commitment to continuous innovation resonate deeply with my core values as a cloud architect. I have always been motivated by the pursuit of excellence and the desire to make a tangible impact in my field. Throughout my career, I have acquired expertise in various cloud platforms, including AWS, Azure, and Google Cloud, and have earned multiple certifications that attest to my technical proficiency.
In my previous role at XYZ Corporation, I took the lead in implementing a comprehensive cloud migration strategy that not only streamlined operations, but also drove a 20% reduction in infrastructure costs. My hands-on approach and dedication to staying abreast of industry trends have continually ensured the delivery of robust, future-proof solutions to my clients.
Joining your esteemed organization would be a dream come true, as I am eager to collaborate with a team that mirrors my passion for driving change and pushing the boundaries of what is possible with cloud technology. I am confident that my skills, experience, and unwavering enthusiasm will make me an invaluable addition to your team.
I look forward to the opportunity to discuss my qualifications further and demonstrate my profound interest in contributing to your company's success. Thank you for considering my application.
Problem-Solving Writing Style Example
Having closely studied the challenges faced by your company, I believe my experience and skills in cloud solutions could contribute significantly to overcoming these hurdles and driving future success. In particular, I understand that your organization is seeking to optimize cloud systems and increase efficiency while maintaining security, scalability, and accessibility.
With over eight years of hands-on experience in cloud computing, I have a deep understanding of creating and implementing large-scale cloud infrastructures to support enterprise-level applications. My comprehensive knowledge in analyzing and understanding complex cloud environments, and identifying potential areas of improvement, align with your company's initiatives.
At my previous position as a Senior Cloud Engineer, I successfully led the transition to a microservices architecture, improving system utilization by 65% and accelerating application delivery by 30%. Additionally, during my time as an AWS Solutions Architect, I designed and implemented a multi-account AWS setup to provide better access control and establish a cost-efficient architecture. This resulted in a 40% reduction in operational costs and significantly strengthened security.
My experience also includes collaborations with cross-functional teams to optimize cloud environments, ensuring I can effectively contribute to team-wide efforts. As certifications such as AWS Certified Solutions Architect – Professional and CCSP (Certified Cloud Security Professional) attest, my knowledge base is continually expanding, keeping me in step with the rapidly evolving cloud landscape.
I am confident that my technical expertise, coupled with a solid understanding of your organization's challenges, will enable me to drive success as a Cloud Architect at your company. I look forward to further discussing how I can contribute to your organization and help navigate the complexities of the cloud computing landscape.
Thank you for considering my application.
Storytelling/Narrative Writing Style Example
As I stood on the summit of Mount Rainier, gazing at the clouds below me, I couldn't help but draw parallels between my passion for mountain climbing and my enthusiasm for cloud architecture. Both require strategic planning, adaptability, and the drive to reach new heights. It was at that moment that I realized my genuine devotion to building robust cloud solutions, and I am thrilled to bring that dedication to your team.
In my seven years as a Cloud Architect, I have had the privilege of working on several complex projects, much like my expeditions to the peaks of the world's most challenging mountains. One of my proudest achievements was when I led a team to transform an outdated, on-premises infrastructure into a modern, scalable cloud environment for a Fortune 500 company. This project required not only technical expertise, but also the ability to effectively communicate with stakeholders and adapt to unforeseen challenges. The end result was a significant reduction in operational costs and a vastly improved system performance, mirroring the satisfaction of reaching a summit after a demanding climb.
I have a strong foundation in AWS, Azure, and Google Cloud, and I am constantly updating my skills to stay current with the latest industry trends. My certifications include AWS Certified Solutions Architect – Professional, Google Cloud Professional Cloud Architect, and Microsoft Certified: Azure Solutions Architect Expert.
I am excited about the opportunity to bring my passion for cloud architecture to your organization and help elevate your business to new heights. Thank you for considering my application. I am eager to further discuss how my experience and skills can contribute to your team's success.
Technical Support Representative Cover Letter Examples
Expeditor cover letter examples, you may also be interested in..., event sales manager cover letter examples, notary signing agent cover letter examples & writing tips, user experience researcher cover letter examples, deputy manager cover letter examples & writing tips.
Professional Solutions Architect Cover Letter Example for 2023
Read for inspiration or use it as a base to improve your own Solutions Architect cover letter. Just replace personal information, company application data and achievements with your own.

Tips to write a memorable solutions architect cover letter
According to 83% of hiring managers, cover letters are an important part of every recruiter's decision-making process.
What's more, 72% of them will expect you to hand in a great cover letter, even if this part is listed as 'optional' on the job advert.
And if you ask our experts, cover letters are an amazing opportunity to tell a personal story and make the right first impression.
But what exactly is a cover letter and how to write a good one? Let's see…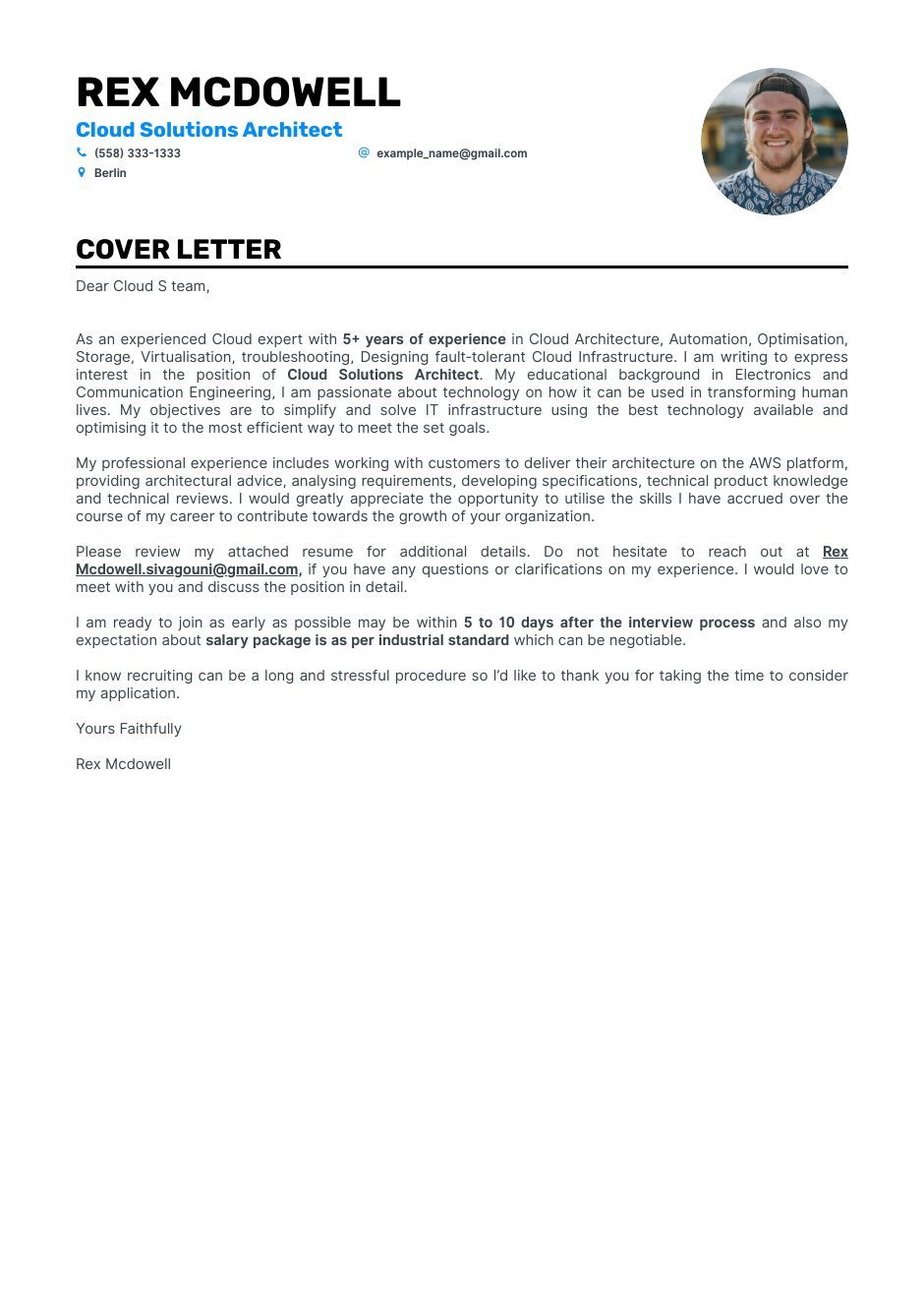 First off, you need to remember that a cover letter should build upon the information in your resume, rather than just repeat it.
Second, make sure that the tone of voice you use matches the company culture.
And last but not least, try to convey your enthusiasm for the position and the field. This will give your text a personal touch.
But how can you make your cover letter grab every hiring manager's attention? Let's see…
Choose the right salutation and craft an introduction that gets you remembered
Choosing the right salutation for your cover letter is crucial – after all, it's the first thing the hiring manager will read.
For this reason, we've gathered several classic salutations. Note that some of them could be used even if you don't know the hiring manager's name.
Dear Hiring Manager
Dear Head of [team you're applying for]
Dear [company name] Recruiter
Dear Alex Johnson
Coming up with a good introduction is your chance to make the right impression and give the hiring manager a solid reason to remember you.
So instead of going for popular opening lines such as "I found your job advert on website X", prove that you are actually passionate about the position. Share why you would like to grow in this field and what makes the company exciting.
Emphasize your Solutions Architect soft skills and mention your hard skills
So you've listed all your hard skills on your resume, now what?
It's time to think about the soft ones. But remember, it's essential to not just list your soft skills but to link them to the actual ways they can help you do well in the future.
And what about hard skills, have we completely crossed them out? No, not at all. You still need to mention some of these if you want to pass applicant tracking systems that screen texts for certain keywords. Check the requirements section of the job advert for a complete list of phrases you need to include.
Prove your passion about the company
How can you prove your excitement about the company? By showing that you've taken the time to research its issues, goals, and plans. You can also link them to your skills and experience if you want to show that you're really a strong candidate.
In addition to making a great impression, researching the company will help you find out if you really want to be part of this team or not. After all, interviewing is a two-way process.
Go for a strong ending
Ending your Solutions Architect cover letter in a suitable way can help you land an interview. Why? Because strong endings portray applicants as considerate and, what's even more important – passionate about the job.
Just make sure that your ending (just like your cover letter's body) matches the company culture. If you prefer to be on the safe side, go for traditional closing lines such as "Looking forward to hearing from you".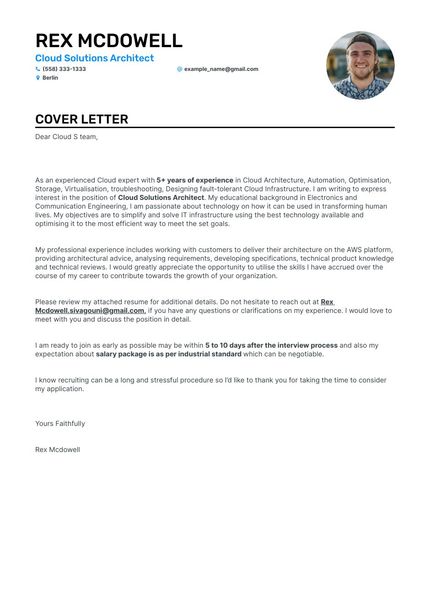 Cover letter examples by industry
Computer Science
Computer Engineer
Senior Software Engineer
It Director
Computer Technician
Data Science Intern
Desktop Support
Devops Engineer
Software Tester
Project Engineer
Program Analyst
Software Engineer Intern
Entry Level Software Engineer
Network Engineer
Data Mining
Android Developer
Quality Engineer
It Specialist
Etl Developer
System Administrator
Java Developer
Entry Level Network Engineer
Front End Developer
Software Architect
Python Developer
Informatica
Sql Developer
Wordpress Developer
Junior Data Scientist
Microservices
Big Data Engineer
Golang Developer
Network Security Engineer
Data Analyst
Data Engineer
Data Scientist
Director of Engineering
Director of Software Development
Director Of Software Engineering
Entry Level IT
Javascript Developer
Full Stack Developer
Junior Java Developer
Php Developer
Web Developer
Salesforce Admin
Software Engineer
Software Developer
Game Developer
QA Engineer
Salesforce Developer
Data Analyst Intern
Software Engineering Intern
System Analyst
Cover letters helped people get noticed
Updated for today's recruitment standards
Worried your cover letter design is past the expiration date? We'll help you craft a new one that leaves an impression and beats luck.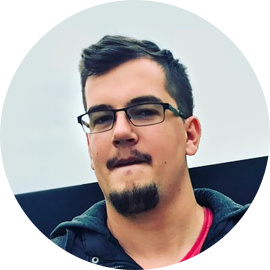 Daniel Pietersen
Senior customer support engineer.
" Enhancv gave me a sense of relief and a feeling of confidence when passing it along to a potential employer. "
Daniel Pietersen on using Enhancv
Check out more winning cover letter examples for inspiration
Learn from people who have succeeded in their job hunt.
Director Of Communications Cover Letter
Busser Cover Letter
Insurance Agent Cover Letter
Writer Cover Letter
Machinist Cover Letter
Realtor Cover Letter
Lead Generation Cover Letter
Informatica Cover Letter
Devops Engineer Cover Letter
Child Care Cover Letter
Vp Of Finance Cover Letter
Budget Analyst Cover Letter
Pair your cover letter with a matching Solutions Architect resume
Having a professional Solutions Architect cover letter is great, but pairing it with an equally good resume will help you beat luck.
Check out our Solutions Architect resume writing guidelines or hire an expert to guide you.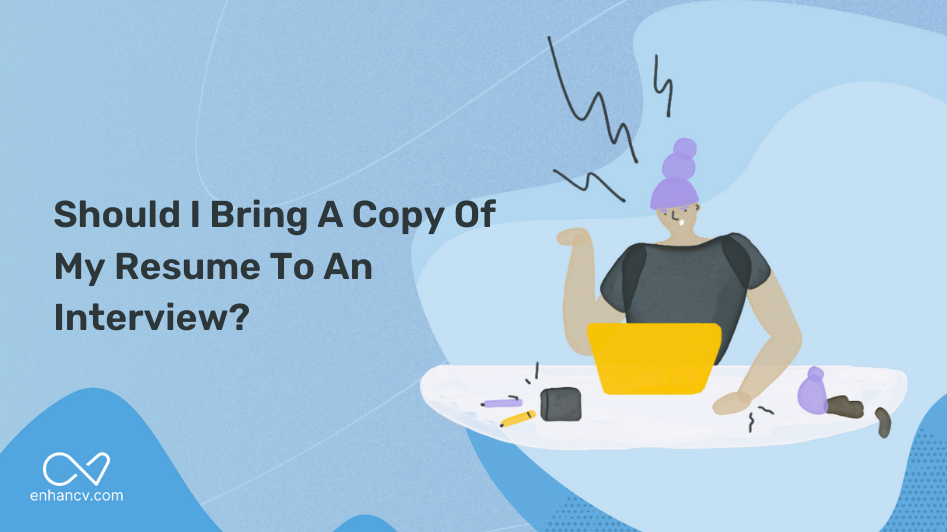 Should I Bring A Copy Of My Resume To An Interview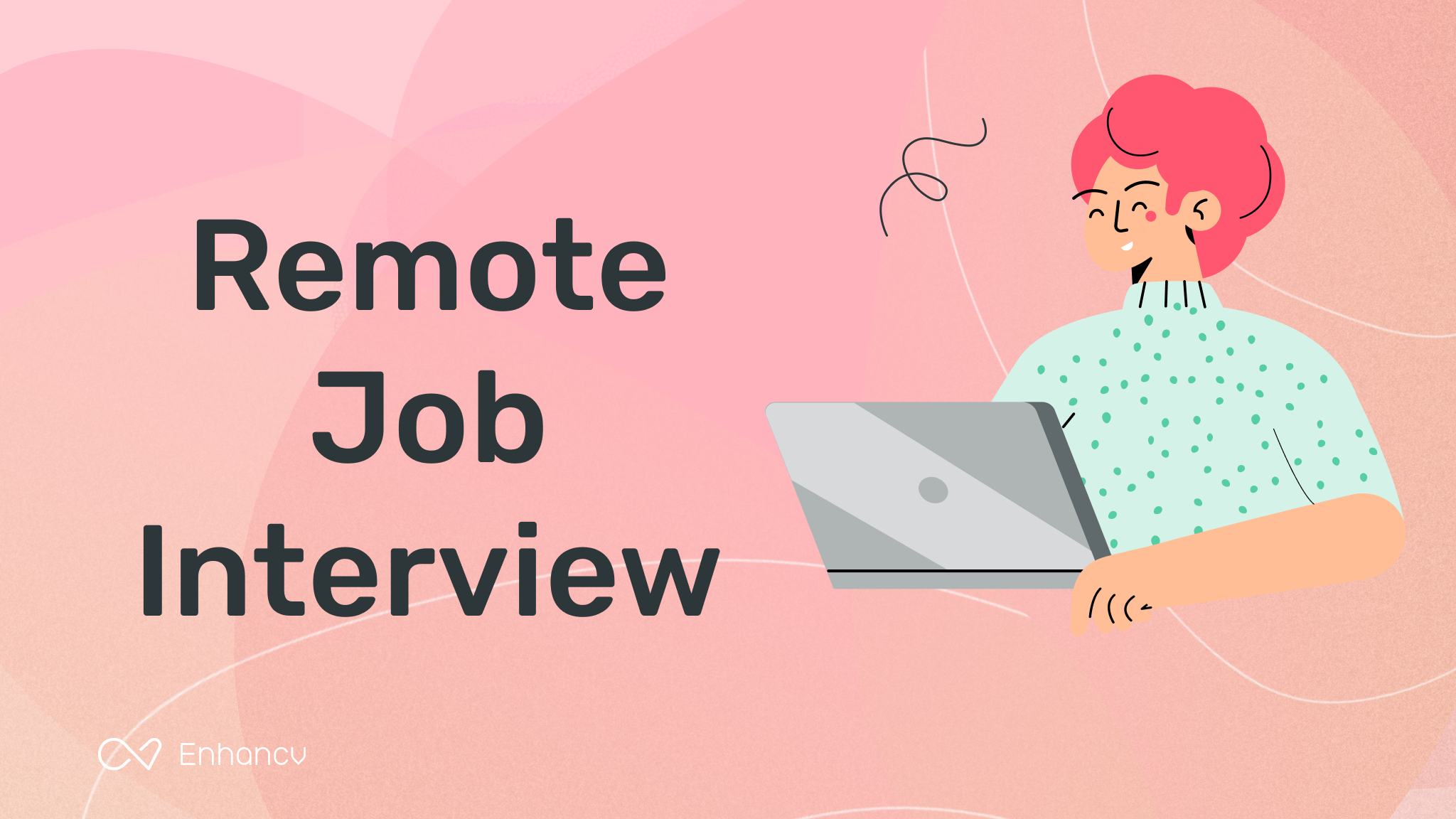 How to Nail Your Remote Job Interview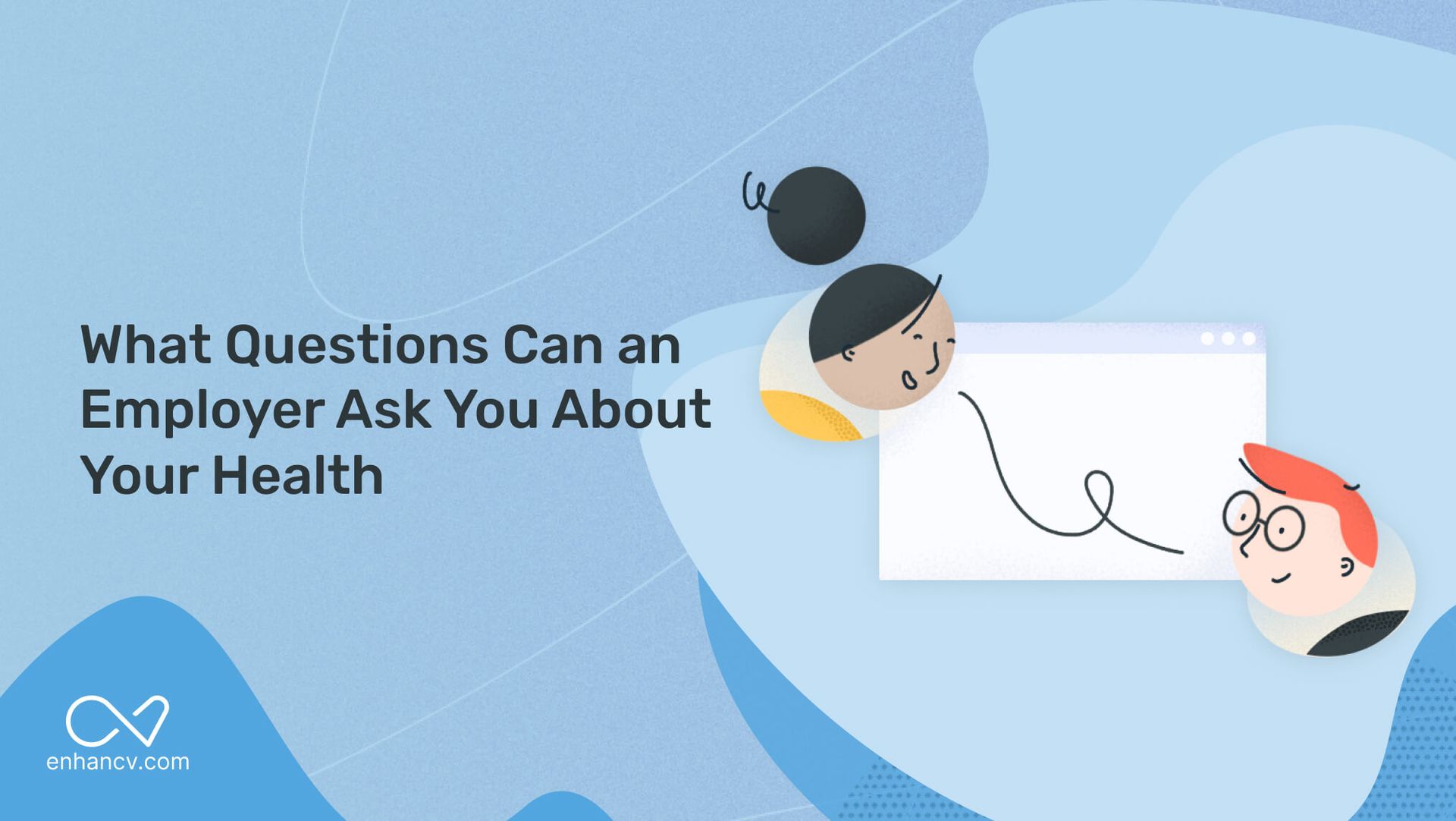 What Questions Can an Employer Ask You About Your Health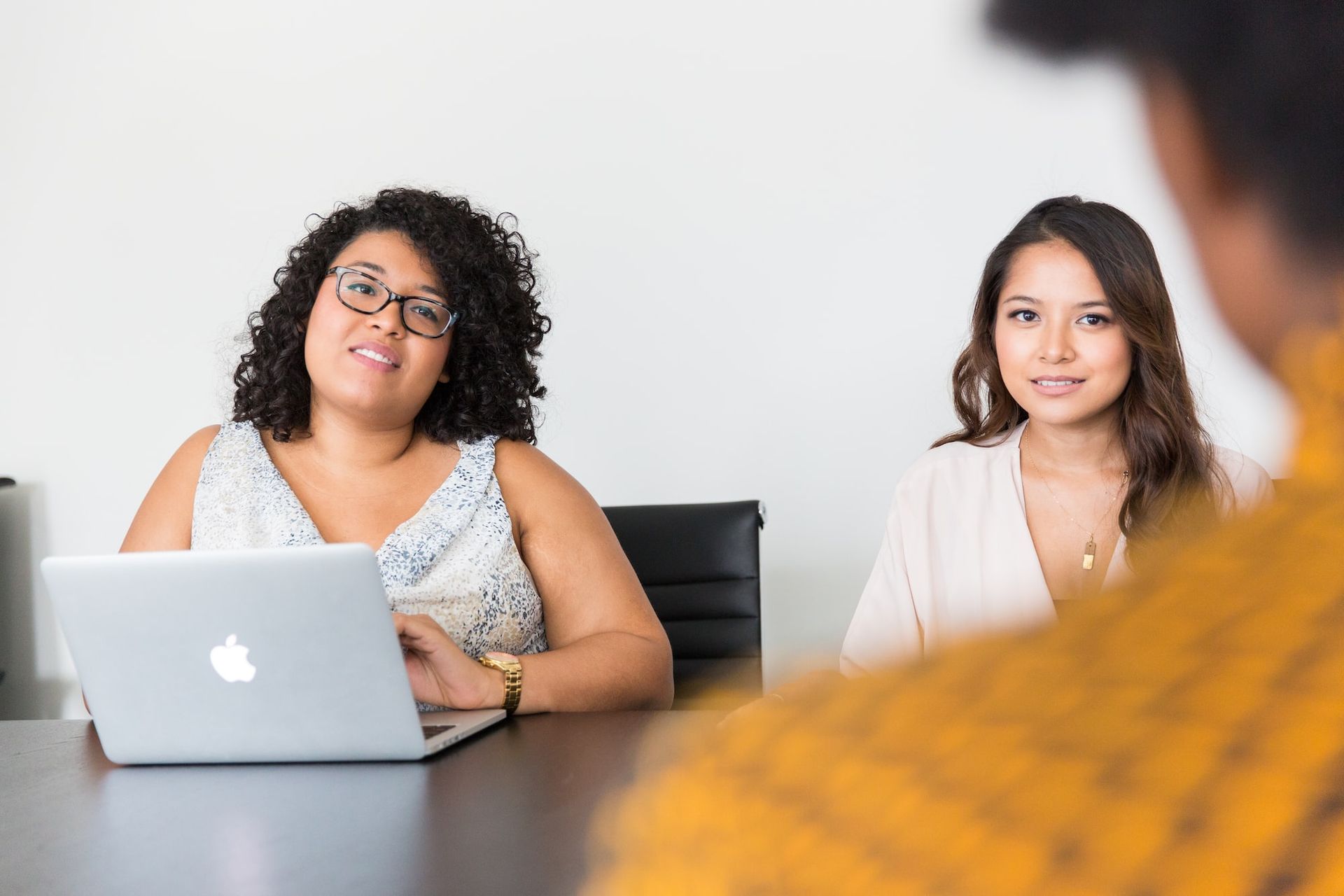 Interview Question: Tell Me What You Know About Our Company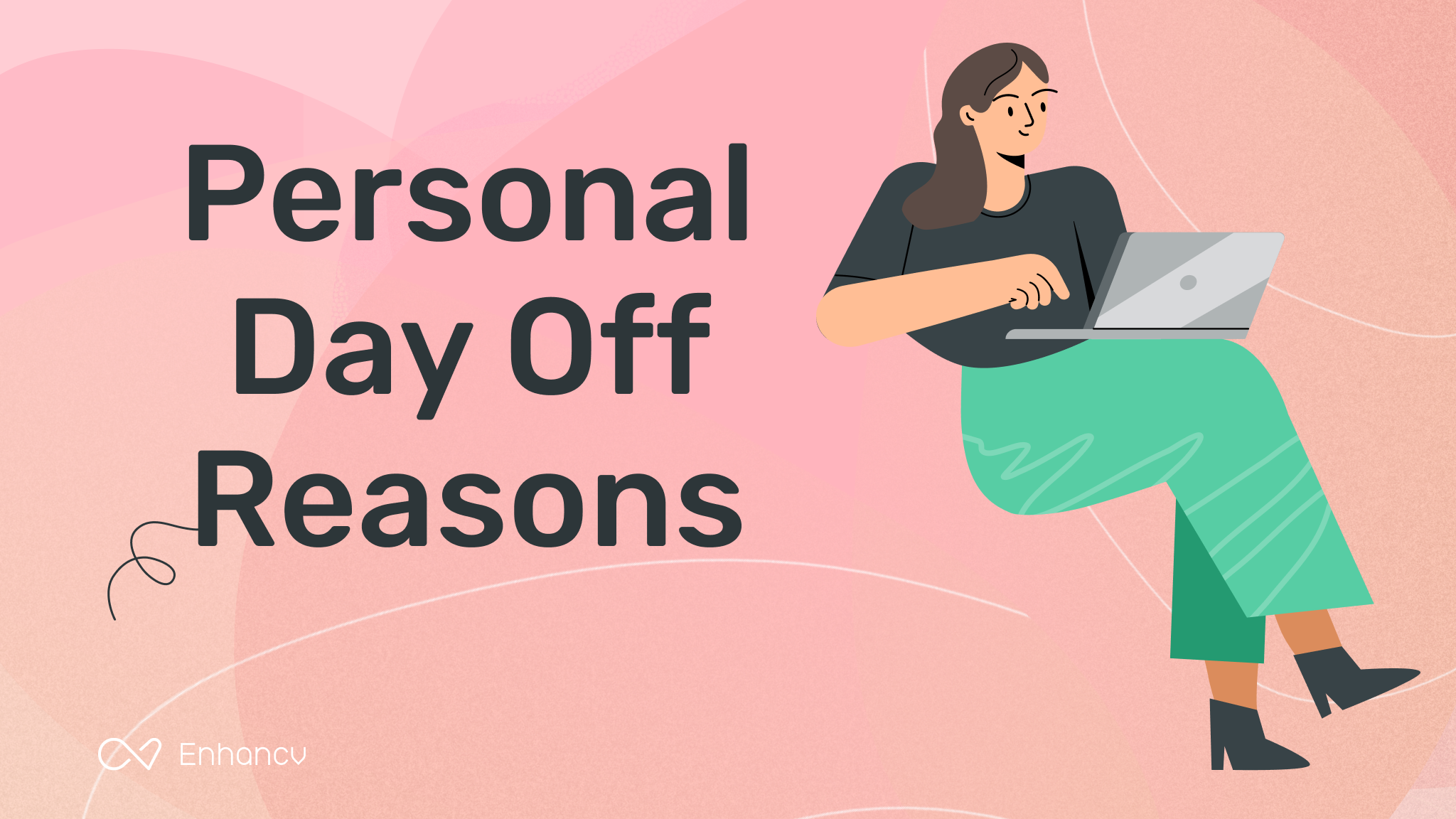 Top Reasons to Take a Personal Day Off and Recharge Your Batteries

Should I Use a Resume Template and Why?
Create Resume
Terms of Service
Privacy Policy
HTML Sitemap
Resume Examples
Resume Templates
Resume Formats
Resume Checker
Resume Skills
How to Write a Resume
Modern Resume Templates
Simple Resume Templates
Cover Letter Builder
Cover Letter Examples
Cover Letter Templates
Cover Letter Formats
How to Write a Cover Letter
Resume Guides
Cover Letter Guides
Job Interview Guides
Job Interview Questions
Career Resources
Meet our customers
Career resources
English (UK)
French (FR)
Swedish (SE)
© 2023 . All rights reserved.
Made with love by people who care.
Resume Examples
Resume Samples
Resume Templates
How to write a cloud architect cover letter
When a job applicant qualifies for a cloud architect position at a new firm, they must demonstrate their worth via various channels. Though the Cloud Architect resume is the most well-known component of the Cloud Architect work application, the solution architect cover letter is vital for securing a position. Composing an effective cloud engineer cover letter is fundamental to your job hunt success. Many businesses no longer require cover letters nowadays, although many job searchers are still required to submit cover letters. In addition, if you apply through email to the recruitment department, your email serves as a cover letter.
An impressive cloud architect cover letter will assist you to catch a recruiter's interest that can progress to a job meeting. Before developing a job-winning cover letter that truly performs for you, you must first choose the material and structure that will be employed. Constantly adhere to the specifications given in the job role of the position you're looking for while creating a cloud architect cover letter. Emphasize your most significant or remarkable credentials to demonstrate to recruiters why you distinguish yourself from other applicants and are an ideal match for the post.
A cover letter is a story that describes who you are and why the employer must spend time reviewing you instead of other prospects. You must demonstrate that you are the best match for that particular job role. It is critical to realize that the purpose of a cover letter for a work application is to present a story that is distinct from a curriculum vitae. The cloud architect's resume must showcase your statistical qualities since you have to justify your significance using quantifiable data. Your solution architect cover letter must be distinct from your CV that it should tell a narrative about yourself in a manner that your curriculum vitae will never do it.
Your CV operates as a trailer video for companies and statistics on why you are the ideal option. And a cover letter serves as a white document with client testimonials. Make it appear like an in-depth conversation that includes a few measurable and meaningful events that brought you to reality as a human being.
What is the importance of a cloud architect cover letter
The cover letter serves as a type of guidepost for you. The corporation is attempting to determine whether or not you will be capable of delivering fascinating stories on behalf of that firm in the future by examining your cover letter drafting talents. Many employers may let you upload a cover letter to your application as an option. It will display your strong dedication to the organization and empower you to create a narrative about yourself as a manager and contributor. A compelling cover letter will make a significant impression on the employer and enable you to stand out from the applicant pool. Perform a pre-interview study on the firm to understand how to manage and present yourself across the interview. After you have completed your cloud engineer cover letter, you'll establish a cognitive context for how you want to portray yourself in all the interviews, which is quite suitable!
How to format a cloud architect cover letter
The most successful and impactful cover letters consist of three main components.
The first section is an overview. The initial paragraph must contain the following crucial information; the firm to which you are applying, the job position, and a synopsis of how you would bring value to the corporation. Many cover letters neglect to specify the job title or the firm name. It makes it evident to the recruiter that you're sending the same cover letter to all organizations, which suggests that you're not sincere enough or don't bother about creating a positive impression. If this is the scenario, it is best not to send a cover letter. Also, be sure that you are submitting the relevant cover letter to the appropriate organization. It must display you're passionate for what the enterprise is doing and how you are the ideal match to meet their requirements. And, if you believe you are unable to answer the job criteria listed on the enterprise's website, you may want to apply for a different position instead.
The story is the second portion. In the second paragraph, you speak about yourself and demonstrate how your previous experiences have prepared you to be the most matched applicant accessible for that particular role. Use it to respond to interview queries like what was your crowning achievement, how did you face a setback, and share about a time when you efficiently led an endeavor from start to finish. Tailor your cover letter to the individual business and job you're looking for instead of employing a generic one that ends up in the trash.
The final section is the closing. In the last paragraph, illustrate the significance you'll provide to the firm and why you're the best match for the particular job. Convey your enthusiasm about joining the company in the future. Persuade them to contact you to arrange an interview to know more about why you're the ideal candidate to achieve their goals.
Cloud Architect Tried and tested resume example for your next job in 2023. Get a jump-start, by editing this Cloud Architect resume example. Just update this example with your details, download and launch your career to new heights today!
Tips for writing a cloud architect cover letter
When you begin writing a single line of your cover letter, you should first organize your thoughts and put them down on a piece of paper. Ask questions such as What are your strong points? What is your position as a cloud architect? Which of your working experience has been the most rewarding for the organizations you've worked with thus far? Likewise, undertake corporate analysis. What is the firm's product, enterprise's rivals, what is the company's purpose and culture? What problem identification are they attempting to address with the solution architect position for which you are applying? So you must now have two storylines - one for yourself and one for the corporation. On a piece of paper, jot down all anecdotes. Examine your two tales and pre-interview homework and employ it to shape your opening and closing.
Reduce the entire thing to one page by removing all of the unwanted and unneeded information. When prospective employers review your cover letter or CV, they look at your overall experiences. As a result, strive to delete or leave out every single unnecessary phrase you've positioned in because it will lower the quality of your experience. Personalizing your cover letter assists in attracting the recruiter's attention is one of the simple strategies to ensure that your cover letter distinguishes from other applicants' cover letters. Describe your excitement for the position by illustrating why you're the best match for that particular role and how thrilled to join the company.
Do research the company. Check the business's website, its purpose, and include that information in your cover letter. Convey how your objectives align with the organization's targets and how you can help them achieve the goals. And ensure that your cover letter focuses solely on the talents that the business need and has emphasized in their job requirements. Include the ones specified as being necessary individually. Describe a brief overview of these competencies, including concrete instances of utilizing them and any success stories.
Once you've completed writing the cover letter, edit it and get reviews from a friend or colleague, and reiterate this procedure unless you and your reviewer are confident that you are the ideal match for the role. The final aim is to show that you are the outstanding applicant among everyone else who's qualifying for that job position. Just concentrate on the primary value you contribute to the organization! Know that you're marketing yourself to the firm and the prospective employer.
If you don't know what are requirements to be a solution architect, then here is a guide on how to become a cloud architect , cloud architect resume sample , how to write a cloud architect resume , what careers will be in demand .
Cloud architect cover letter example
Dear Employer,
I'm writing to express my interest in the position of Solution Architect. I have an exceptional academic and employment background in system design and direct expertise in converting customer needs into IT technologies, which I offer to ABC Services.
I served as a cloud architect at Gaviin Tech Systems for four years. Also, I have excellent expertise in interacting extensively with client teams to identify and build solutions to complex challenges or prospects. In addition to strengthening my technical strengths, I learned valuable skills like customer involvement and team building. A few of the accomplishments that would make me a valuable contribution at ABC Services are as follows;
Planned, built, and operated a connectivity strategy for data sharing between apps. Collaborated alongside the Project Teams, comprising IT engineers and operational architects, to make sure that the system was functional and a long-term match for the firm.
Performed program database improvements, backups, restores, database optimization, backup workflows, patch distribution, and transaction log maintenance.
Constructed a system to capture lost sales with a 98 percent success rate.
Controlled and maintained SQL Server 2008 monitoring tools, analytical services, and ETL processes.
Contacted clients on a daily on the status of the project and technical difficulties.
Generated comprehensive information on project requirements and operations.
I am a solid fit for the post of cloud architect in identifying and resolving difficulties. I am enthusiastic about ABC Services' work and purpose.
Thank you for your time and consideration.
Ashley Diaz
Artificial Intelligence Engineer Tried and tested resume example for your next job in 2023. Get a jump-start, by editing this Artificial Intelligence Engineer resume example. Just update this example with your details, download and launch your career to new heights today!
Solution architect cover letter example
I'm writing to express my interest in the position of Cloud Solutions Architect at Initech Solutions. I am enthusiastic about the opportunity, and my credentials match those listed in your description.
I have a master's degree in computer science and have worked with information systems for more than eight years. Computing, systems analysis, and mathematics were among the subjects I studied. I am also well-versed in database administration, operating system applications, and a range of programming tools.
I am qualified to analyze and assess your corporation's technical requirements. I will then utilize this knowledge to develop technology and network solutions for your firm and its clients that fulfill these needs. I have excellent verbal and written communication abilities. I can collaborate with your team to discover the best alternatives to boost quality and performance.
I also have exceptional social and customer care abilities and the competence to demonstrate concepts to customers to ensure they fulfill their demands. I can keep accurate documentation of all work and keep management up to date on how every task is developing.
I have incredible cognitive and problem-solving abilities and a willingness to pay attention to detail. The accompanying résumé provides a more extensive insight into my schooling, job history, and skills applicable to this role. And I am sure that I can be an asset to your enterprise. I hope to speak with you shortly about the specifics of this opportunity.
Key takeaways
The solution architect cover letter allows you to express your experience without being bound by the formatting restrictions of the cloud engineer resume. Make the most of this opportunity by telling the recruiters why you're the perfect match for the job! Begin with an enticing opening, supported by your crucial storylines, as though responding to an interview question. Be definite that your core narratives emphasize the business's pain and how you can solve it. Finish with a closing that summarizes your value offer and displays your enthusiasm for the role.
Ensure to employ the relevant cover letter structure (one-inch margins, line spacing of 1.15, and 11-12pt classic font).
Include an eye-catching professional cover letter heading.
Establish that you are the top candidate for the job and describe why you intend to join the organization and the value you can offer.
Also include your contact details, phone number, email address, and add a link to your LinkedIn page to enhance credibility.
Do not share or add any additional social media accounts, like Instagram, Twitter.
Carefully double-check your cover letter before sending it to the employer. Look for typos and grammatical problems thoroughly.
If you can develop an outstanding cover letter, you can also crack a significant piece of the interview process.
Create your resume in minutes for FREE.
Use resume templates that are tested and proven to fit the rules employers are looking for.
HipCV guide on what skills do operating room nurses need
HipCV guide on things to know when writing an operating room nurse resume along with operating room nurse cover letter example
HipCV guide on steps to become an operating room nurse along with job market outlook, certifications, academic requirements to become an operating room nurse
HipCV guide on list of questions and answers related to barista resume, barista job interview.
HipCV guide on tips for writing a server cover letter along with server cover letter example.
HipCV guide on steps, qualities, responsibilities, role to become a head server.
Privacy preference center
We care about your privacy
When you visit our website, we will use cookies to make sure you enjoy your stay. We respect your privacy and we'll never share your resumes and cover letters with recruiters or job sites. On the other hand, we're using several third party tools to help us run our website with all its functionality.
But what exactly are cookies? Cookies are small bits of information which get stored on your computer. This information usually isn't enough to directly identify you, but it allows us to deliver a page tailored to your particular needs and preferences.
Because we really care about your right to privacy, we give you a lot of control over which cookies we use in your sessions. Click on the different category headings on the left to find out more, and change our default settings.
However, remember that blocking some types of cookies may impact your experience of our website. Finally, note that we'll need to use a cookie to remember your cookie preferences.
Without these cookies our website wouldn't function and they cannot be switched off. We need them to provide services that you've asked for.
Want an example? We use these cookies when you sign in to Kickresume. We also use them to remember things you've already done, like text you've entered into a registration form so it'll be there when you go back to the page in the same session.
Thanks to these cookies, we can count visits and traffic sources to our pages. This allows us to measure and improve the performance of our website and provide you with content you'll find interesting.
Performance cookies let us see which pages are the most and least popular, and how you and other visitors move around the site.
All information these cookies collect is aggregated (it's a statistic) and therefore completely anonymous. If you don't let us use these cookies, you'll leave us in the dark a bit, as we won't be able to give you the content you may like.
We use these cookies to uniquely identify your browser and internet device. Thanks to them, we and our partners can build a profile of your interests, and target you with discounts to our service and specialized content.
On the other hand, these cookies allow some companies target you with advertising on other sites. This is to provide you with advertising that you might find interesting, rather than with a series of irrelevant ads you don't care about.
Cloud Architect Cover Letter Template
Get the job you've always wanted & learn creative tricks to use in your next cover letter with this downloadable Cloud Architect cover letter template. Make a copy of this cover letter example at no cost or rewrite it using our online cover letter maker.
Related resume guides and samples
Back End Developer Resume: 8 Strategies For Writing One (+Resume Samples)
A quick guide to writing a front end developer resume
How to craft a great tester resume
How to write a compelling UX/UI resume?
How to write a job-winning web developer resume
Cloud Architect Cover Letter Template (Full Text Version)
Gaber planinc.
Dear Sir/Madam,
I am submitting my resume and cover letter for consideration for the Cloud Architect job at BATQ Innovations, Inc. which you have posted on LinkedIn.com. I am interested in joining your team and organization as I noticed that my qualifications and experience match your requirements perfectly.
As you will note in my enclosed resume, I have been working as a Cloud Architect for the past 5 years. In particular, I have spent most of my time on the development and implementation of new cloud management software programs, management and maintenance of cloud platforms, and providing advice and recommendations to clients and coworkers. For my hard work, continuous effort, and achieved results, I won the Employee of the Month Award winner which was a great satisfaction for my determination to perform excellent work.
In addition, I possess exceptional critical thinking and problem-solving skills, great technological expertise, and the important ability to perform well independently or in a team setting. Moreover, I am comfortable working in fast-paced and deadline-driven business environments. I'm Certified Cloud Architect with an Electronic and Communications Engineering degree from the University of Kent which proves my extensive field education and knowledge.
If you feel that my qualifications and experience are suitable, I can be available for an interview at short notice. Thank you for your time and consideration.
I look forward to hearing back from you soon.
Gaber Planinc
Milan Šaržík, CPRW
Milan's work-life has been centered around job search for the past three years. He is a Certified Professional Résumé Writer (CPRW™) as well as an active member of the Professional Association of Résumé Writers & Careers Coaches (PARWCC™). Milan holds a record for creating the most career document samples for our help center – until today, he has written more than 500 resumes and cover letters for positions across various industries. On top of that, Milan has completed studies at multiple well-known institutions, including Harvard University, University of Glasgow, and Frankfurt School of Finance and Management.
Edit this sample using our resume builder.
Don't struggle with your cover letter. artificial intelligence can write it for you..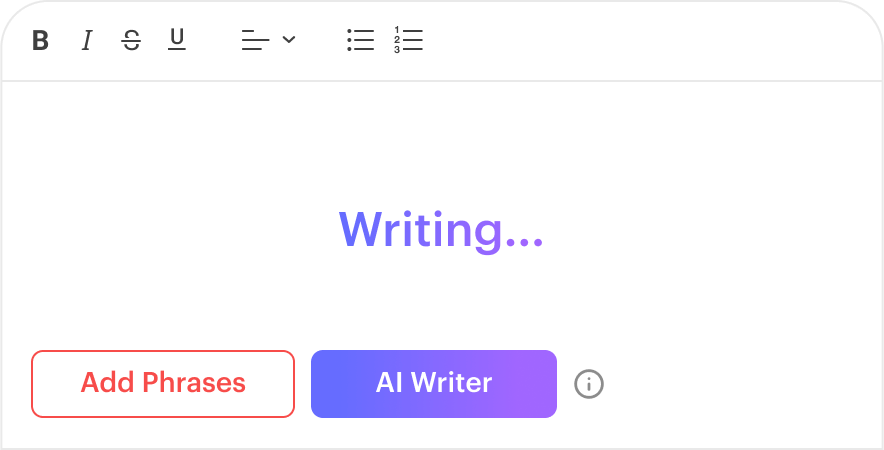 Similar job positions
Front Desk Receptionist Front-End Developer Administration Back-End Developer UX-UI Database Administrator Web Developer Programmer Network Engineer Information Security Analyst Game Designer Personal Assistant
Related front-end developer resume samples
Related administrative cover letter samples
Let your resume do the work.
Join 3,600,000 job seekers worldwide and get hired faster with your best resume yet.
Cloud Solution Architect Cover Letter Example
A Cloud Solution Architect or Cloud Architect converts the technical requirements of the project into the architecture and design to guide the final product. These professionals are accountable for bridging the gaps between business problems and solutions in the cloud. To manage cloud=based solutions for the organization, the Cloud Solution Architect needs to think strategically and be able to work with a variety of teams.
When you apply for a Cloud Solution Architect role, you need to highlight the most crucial qualifications in your cover letter. Only a stand-alone Cloud Solution Architect Cover Letter can help you land your dream job. Use our ready-to-use builder resume templates and attract your potential employer.
Cloud Solution Architects are IT experts who oversee the organization's cloud computing systems and convert the technical requirements of the projects into the design and architecture that will shape the final products. The most common work activities for the job role include monitoring cloud activity, designing and migrating applications, planning courses of action, and defining computer loads.
What to Include in a Cloud Solution Architect Cover Letter?
Roles and responsibilities.
Creating a well-informed cloud strategy and managing the adaption process.
Evaluating cloud applications, hardware, and software.
Developing and organizing cloud systems.
Working closely with the IT security team to monitor the company's cloud privacy.
Responding to technical issues.
Offering guidance in infrastructure movement techniques.
Identifying the top cloud architecture solutions to meet the strategic needs of the company.
Leading the organization through cloud adoption and establishing best practices.
Education & Skills
Cloud solution architect skills:.
Azure and AWS-based cloud architecture and migration skills.
In-depth understanding of cloud and infrastructure components including server, storage, network, data, and applications.
Knowledge of additional cloud technologies such as GCP, API management, Identity Management, and VMware.
Knowledge and implementation of enterprise-scale cloud security platforms and tooling.
The ability to articulate the technical merits and value of cloud computing.
Cloud Solution Architect Education Requirements:
Bachelor's degree in computer engineering, Information Technology, or relevant engineering degree.
Relevant industry certifications such as Microsoft Azure, Amazon Web Services, and AWS certified solution architect.
Experience supporting cloud solutions.
Cloud Solution Architect Cover Letter Example (Text Version)
Dear Mr./Ms.
I am submitting my resume and writing this letter for consideration for the Cloud Solution Architect position at *** which you have posted on your official website. I am genuinely interested in being a part of your team, as the job description fits perfectly my portfolio and my experience adds more value to it.
As you would have noticed in my resume, I have been working for the past three years as Cloud Solution Architect with the ***, and I have become experienced in developing and implementing new cloud management software, and management. I also excel in the maintenance of cloud platforms and am experienced in recommending solutions to clients based on their requirements. My hard work and commitment to my work ethic earned me the Best employee of the year award continuously for two years.
On this note, I request you to consider my experience and qualifications –
Experienced in the development and deployment of computing, storage, and networking environment.
Strong expertise in MS Azure, PaaS services, MS Azure Security, and identify services; with a focus on driving the overall MYSQL market.
A strong understanding of the technical requirements of the customers, and the ability to work closely with the internal product management team.
Deep knowledge of various cloud platforms, and expertise in managing the migration of the organization's data and application.
Well-versed in the major cloud platforms, including Amazon Web services, Google Cloud Platform, and MS Azure.
Experience in managing and overseeing cloud-based projects from start to finish.
I understand the importance of group work and collaborative skills to excel in the cloud computing industry, and I would contribute my best to work both independently and in group culture. With my proven track record of delivering projects on time coupled with my experience in overseeing cloud-based projects from start to finish, I am well-prepared to handle all nuances of the role.
I would welcome the opportunity to meet you in person so that we can discuss my candidacy in greater detail. Thank you for your time and consideration.
Sincerely, [Your Name]
Most Cloud Solution Architects submit a standard structure in their respective cover letters. However, if you want to stand out from other applicants, and want to impress your employer, you should make your page informative and presentable. Follow these tricks and make your Cloud Solution Architect Cover Letter shine –
Carefully go through the job listing, and focus only on such things that are expected from the applicants. Highlight your own experience and competence in the cover letter.
Start your cover letter with a powerful introduction such as – about your career choices and professional capabilities.
Every sentence in your letter should bring sense, so it is better to avoid clichés like I am sending this letter in response to your job application as this occupies much of your valuable space which can be used for writing other important statements.
Also, don't forget to use our Cloud Solution Architect Resume Samples , you can download the one that matches your cover letter in just seconds!
Customize Cloud Solution Architect Cover Letter
Get hired faster with our free cover letter template designed to land you the perfect position.
Related IT Cover Letters
Cloud Architect Cover Letter Example (Free Guide)
Create an cloud architect cover letter that lands you the interview with our free examples and writing tips. use and customize our template and land an interview today..

Are you looking to take your cloud architect career to the next level? Our cloud architect cover letter guide is here to help. We provide expert advice and tips to help you create a professional and effective cover letter. Learn how to demonstrate your technical abilities, highlight your experience, and showcase the value you bring to the team.
We will cover:
How to write a cover letter, no matter your industry or job title.
What to put on a cover letter to stand out.
The top skills employers from every industry want to see.
How to build a cover letter fast with our professional Cover Letter Builder .
What a cover letter template is, and why you should use it.
Related Cover Letter Examples
Dot Net Developer Cover Letter Sample
Cloud Architect Cover Letter Sample
Cloud Engineer Cover Letter Sample
Data Architect Cover Letter Sample
Data Center Manager Cover Letter Sample
Data Collector Cover Letter Sample
Data Warehouse Manager Cover Letter Sample
Database Analyst Cover Letter Sample
Database Architect Cover Letter Sample
Database Coordinator Cover Letter Sample
Database Designer Cover Letter Sample
Database Engineer Cover Letter Sample
Database Specialist Cover Letter Sample
Etl Developer Cover Letter Sample
Gis Developer Cover Letter Sample
BI Consultant Cover Letter Sample
Bpm Developer Cover Letter Sample
Cobol Developer Cover Letter Sample
Cognos Developer Cover Letter Sample
Desktop Analyst Cover Letter Sample
Dear [Name],
I am writing to apply for the Cloud Architect position at [Company]. With 5+ years of experience in cloud computing and infrastructure, I am confident my expertise and knowledge will be a great asset to [Company].
My most recent experience as a Cloud Architect at [Previous Company] has cultivated my professional knowledge in cloud-based solutions. During my tenure, I was responsible for leading the design, development, and implementation of several cloud projects. I actively sought out opportunities to improve customer experience and worked closely with the product owners and IT teams to ensure successful delivery. I also managed and maintained cloud-based systems, as well as monitored and optimized cloud solutions to ensure optimal performance.
My proven track record in cloud computing includes:
Developing and deploying scalable cloud-based solutions for mission-critical applications.
Designing and implementing cloud solutions for complex high-availability applications.
Conducting research and evaluation of cloud-based products, technologies, and services.
Developing and documenting cloud architectures, best practices, and standards.
I understand the importance of staying up-to-date with the latest cloud technology and trends. I am a Certified AWS Solutions Architect and have knowledge of other cloud environments such as Azure and Google Cloud. With my expertise in cloud computing, I am confident I can be a valuable asset to [Company].
Thank you for your time and consideration. I look forward to discussing my qualifications further in an interview.
Sincerely, [Your Name]
Why Do you Need a Cloud Architect Cover Letter?
A Cloud Architect cover letter is an important tool for introducing yourself to potential employers and making a good first impression.
It is an opportunity to explain why you are the best candidate for the job and how you can help the company reach its goals.
The cover letter should highlight your unique qualifications and experience that make you an asset to the organization.
It should also demonstrate your knowledge and understanding of cloud architecture and technology, and how you can apply it to the company's needs.
A well-written cover letter can be the difference between getting an interview and not, so it is essential to take the time to craft a strong letter.
A Few Important Rules To Keep In Mind
Keep your cover letter concise and to the point. Aim for one page or less.
Start your cover letter with a strong opening paragraph. Introduce yourself, explain why you are interested in the position, and why you think you are the best candidate.
Highlight your skills, experience, and accomplishments that make you a great fit for the role.
Showcase the knowledge and expertise you have in cloud architecture.
Explain the value you can bring to the company, such as your ability to design, build, and maintain cloud-based systems.
Mention any certifications or awards that demonstrate your experience with cloud architecture.
Include details about your previous projects, such as the size of the system you developed, the technologies you used, and the results you achieved.
Close your cover letter with a call to action. For example, suggest that you would like to discuss the opportunity further, or ask for a meeting.
Proofread your cover letter before sending it to ensure that all of the details are correct and that there are no typos or errors.
What's The Best Structure For Cloud Architect Cover Letters?
After creating an impressive Cloud Architect resume , the next step is crafting a compelling cover letter to accompany your job applications. It's essential to remember that your cover letter should maintain a formal tone and follow a recommended structure. But what exactly does this structure entail, and what key elements should be included in a Cloud Architect cover letter? Let's explore the guidelines and components that will make your cover letter stand out.
Key Components For Cloud Architect Cover Letters:
Your contact information, including the date of writing
The recipient's details, such as the company's name and the name of the addressee
A professional greeting or salutation, like "Dear Mr. Levi,"
An attention-grabbing opening statement to captivate the reader's interest
A concise paragraph explaining why you are an excellent fit for the role
Another paragraph highlighting why the position aligns with your career goals and aspirations
A closing statement that reinforces your enthusiasm and suitability for the role
A complimentary closing, such as "Regards" or "Sincerely," followed by your name
An optional postscript (P.S.) to add a brief, impactful note or mention any additional relevant information.
Cover Letter Header
A header in a cover letter should typically include the following information:
Your Full Name: Begin with your first and last name, written in a clear and legible format.
Contact Information: Include your phone number, email address, and optionally, your mailing address. Providing multiple methods of contact ensures that the hiring manager can reach you easily.
Date: Add the date on which you are writing the cover letter. This helps establish the timeline of your application.
It's important to place the header at the top of the cover letter, aligning it to the left or center of the page. This ensures that the reader can quickly identify your contact details and know when the cover letter was written.
Cover Letter Greeting / Salutation
A greeting in a cover letter should contain the following elements:
Personalized Salutation: Address the hiring manager or the specific recipient of the cover letter by their name. If the name is not mentioned in the job posting or you are unsure about the recipient's name, it's acceptable to use a general salutation such as "Dear Hiring Manager" or "Dear [Company Name] Recruiting Team."
Professional Tone: Maintain a formal and respectful tone throughout the greeting. Avoid using overly casual language or informal expressions.
Correct Spelling and Title: Double-check the spelling of the recipient's name and ensure that you use the appropriate title (e.g., Mr., Ms., Dr., or Professor) if applicable. This shows attention to detail and professionalism.
For example, a suitable greeting could be "Dear Ms. Johnson," or "Dear Hiring Manager," depending on the information available. It's important to tailor the greeting to the specific recipient to create a personalized and professional tone for your cover letter.
Cover Letter Introduction
An introduction for a cover letter should capture the reader's attention and provide a brief overview of your background and interest in the position. Here's how an effective introduction should look:
Opening Statement: Start with a strong opening sentence that immediately grabs the reader's attention. Consider mentioning your enthusiasm for the job opportunity or any specific aspect of the company or organization that sparked your interest.
Brief Introduction: Provide a concise introduction of yourself and mention the specific position you are applying for. Include any relevant background information, such as your current role, educational background, or notable achievements that are directly related to the position.
Connection to the Company: Demonstrate your knowledge of the company or organization and establish a connection between your skills and experiences with their mission, values, or industry. Showcasing your understanding and alignment with their goals helps to emphasize your fit for the role.
Engaging Hook: Consider including a compelling sentence or two that highlights your unique selling points or key qualifications that make you stand out from other candidates. This can be a specific accomplishment, a relevant skill, or an experience that demonstrates your value as a potential employee.
Transition to the Body: Conclude the introduction by smoothly transitioning to the main body of the cover letter, where you will provide more detailed information about your qualifications, experiences, and how they align with the requirements of the position.
By following these guidelines, your cover letter introduction will make a strong first impression and set the stage for the rest of your application.
Cover Letter Body
Dear [Hiring Manager],
I am writing to apply for the role of Cloud Architect. With my expertise in cloud infrastructure, architecture, and security, I am confident that I can be a valuable asset to your team.
I have a strong background in designing, deploying, and managing cloud solutions. I have experience with a wide range of cloud technologies, including Amazon Web Services, Microsoft Azure, and Google Cloud Platform. I am also familiar with DevOps tools such as Docker, Kubernetes, and Chef. I have extensive knowledge of security best practices for the cloud and have implemented solutions for authentication, authorization, encryption, and data protection.
I have a proven track record of success in designing, developing, and deploying cloud-based solutions. I am adept at troubleshooting and resolving complex cloud issues and optimizing system performance. I am a highly motivated team player who can work independently and collaboratively to achieve organizational objectives.
I am confident that I have the skills and experience necessary to be a successful Cloud Architect. I am eager to discuss my qualifications and how I can contribute to the team. Thank you for your time and consideration.
Complimentary Close
The conclusion and signature of a cover letter provide a final opportunity to leave a positive impression and invite further action. Here's how the conclusion and signature of a cover letter should look:
Summary of Interest: In the conclusion paragraph, summarize your interest in the position and reiterate your enthusiasm for the opportunity to contribute to the organization or school. Emphasize the value you can bring to the role and briefly mention your key qualifications or unique selling points.
Appreciation and Gratitude: Express appreciation for the reader's time and consideration in reviewing your application. Thank them for the opportunity to be considered for the position and acknowledge any additional materials or documents you have included, such as references or a portfolio.
Call to Action: Conclude the cover letter with a clear call to action. Indicate your availability for an interview or express your interest in discussing the opportunity further. Encourage the reader to contact you to schedule a meeting or provide any additional information they may require.
Complimentary Closing: Choose a professional and appropriate complimentary closing to end your cover letter, such as "Sincerely," "Best Regards," or "Thank you." Ensure the closing reflects the overall tone and formality of the letter.
Signature: Below the complimentary closing, leave space for your handwritten signature. Sign your name in ink using a legible and professional style. If you are submitting a digital or typed cover letter, you can simply type your full name.
Typed Name: Beneath your signature, type your full name in a clear and readable font. This allows for easy identification and ensures clarity in case the handwritten signature is not clear.
Common Mistakes to Avoid When Writing a Cloud Architect Cover Letter
When crafting a cover letter, it's essential to present yourself in the best possible light to potential employers. However, there are common mistakes that can hinder your chances of making a strong impression. By being aware of these pitfalls and avoiding them, you can ensure that your cover letter effectively highlights your qualifications and stands out from the competition. In this article, we will explore some of the most common mistakes to avoid when writing a cover letter, providing you with valuable insights and practical tips to help you create a compelling and impactful introduction that captures the attention of hiring managers. Whether you're a seasoned professional or just starting your career journey, understanding these mistakes will greatly enhance your chances of success in the job application process. So, let's dive in and discover how to steer clear of these common missteps and create a standout cover letter that gets you noticed by potential employers.
Not Customizing the Cover Letter to the Position or Company: Every cover letter should be tailored to the position and company you are applying to.
Using a Generic Salutation: Addressing the cover letter to a generic "hiring manager" or "human resources department" shows a lack of effort.
Not Explaining Your Qualifications: Your cover letter should explain why you are the ideal candidate for the position you are applying for.
Including Too Much Information: Your cover letter should be concise, and it should only include information relevant to the position.
Including Typos and Grammatical Errors: It is important to proofread your cover letter carefully before sending it off.
Failing to Follow Directions: If the company requests any additional information in the cover letter, make sure you include those details.
Using the Same Cover Letter for Every Job: Each cover letter should be tailored to the specific job you are applying for.
Key Takeaways For a Cloud Architect Cover Letter
Understanding of cloud-based architectures including Infrastructure-as-a-Service (IaaS), Platform-as-a-Service (PaaS) and Software-as-a-Service (SaaS)
Knowledge of cloud networking technologies and protocols such as VPN, DNS, and IPsec
Experience with automation and orchestration of cloud-based applications
Ability to design, develop, and implement cloud-based solutions that meet customer requirements
Familiarity with cloud security best practices and compliance requirements
Strong problem-solving and communication skills to work with various stakeholders
Ability to identify and troubleshoot issues related to cloud implementation
Resume Worded
Cloud architect cover letters.
Approved by real hiring managers, these Cloud Architect cover letters have been proven to get people hired in 2023. A hiring manager explains why.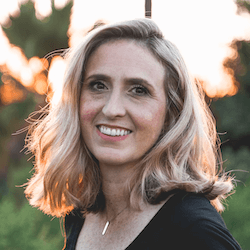 Table of contents
Cloud Architect
Senior Cloud Solutions Architect
Alternative introductions for your cover letter
Cloud Architect resume examples
Cloud Architect Cover Letter Example
Why this cover letter works in 2023, highlighting a major achievement.
By showcasing a successful migration project, the candidate demonstrates their ability to handle complex tasks, proving their technical aptitude and relevance for the Cloud Architect role.
Design and Deployment Success
This sentence highlights the candidate's ability to design and deploy solutions that provide tangible benefits, showcasing their expertise in cloud architecture and passion for problem-solving.
Enthusiasm for the Role
Expressing excitement about the opportunity to work with cutting-edge technology at AWS shows genuine interest in the position, making the candidate more memorable and relatable.
Gracious Closing
A brief, appreciative closing sentence leaves a positive impression and signals the candidate's professionalism and respect for the hiring manager's time.
Show Genuine Interest and Awareness
Admit it, just like you, we also enjoy a bit of flattery. But beyond that, when you talk about our company's role and impact in the industry, it shows that you've done your homework and you understand the bigger picture. It shows you're not just applying because you saw an opening, but because you believe in what we do and where we're headed.
Relevance is Key
When you explain how you're already doing the job we're hiring for, that's music to our ears. You're not just throwing out buzzwords, but clearly illustrating how your current role aligns with the one we're offering. We can see you're ready to hit the ground running.
Senior Cloud Solutions Architect Cover Letter Example
Make it personal.
I love it when I see a personal connection to our company. It helps us see you as a part of our team already. When you talk about how you've grown alongside us, it humanizes you and your application.
Showcase Your Achievements, Not Just Your Duties
Listing your duties and responsibilities is easy, but when you show us how you've made a difference, that's a game-changer. It's what separates you from the rest. Plus, it gives us a glimpse of what you could potentially bring to our team.
Confidence is Attractive
Finally, we notice when you're confident. Believing in your skills and capabilities is a strong indicator that you're ready to take on the job. Just remember, there's a fine line between confidence and arrogance. The former is attractive, the latter – not so much.
Alternative Introductions
If you're struggling to start your cover letter, here are 6 different variations that have worked for others, along with why they worked. Use them as inspiration for your introductory paragraph.
Cover Letters For Jobs Similar To Cloud Architect Roles
AWS Solutions Architect Cover Letter Guide
Azure Architect Cover Letter Guide
Cloud Architect Cover Letter Guide
Cloud Solutions Architect Cover Letter Guide
Data Architect Cover Letter Guide
Enterprise Architect Cover Letter Guide
Solutions Architect Cover Letter Guide
Technical Architect Cover Letter Guide
Other Engineering Cover Letters
Audio Engineer Cover Letter Guide
Automation Engineer Cover Letter Guide
Biomedical Engineer Cover Letter Guide
Chief Digital Officer Cover Letter Guide
Civil Engineer Cover Letter Guide
Cloud Developer Cover Letter Guide
Director of Engineering Cover Letter Guide
Director of Information Technology Cover Letter Guide
Director of Software Engineering Cover Letter Guide
Electrical Engineer Cover Letter Guide
Electronic Technician Cover Letter Guide
Engineering Manager Cover Letter Guide
Environmental Engineer Cover Letter Guide
ETL Developer Cover Letter Guide
Front End Developer Cover Letter Guide
Full Stack Developer Cover Letter Guide
Implementation Specialist Cover Letter Guide
Industrial Engineer Cover Letter Guide
Data Integration Architect Cover Letter Guide
IT Auditor Cover Letter Guide
IT Manager Cover Letter Guide
IT Specialist Cover Letter Guide
Java Developer Cover Letter Guide
Maintenance Technician Cover Letter Guide
Materials Engineer Cover Letter Guide
Mechanical Engineer Cover Letter Guide
Network Administrator Cover Letter Guide
Network Engineer Cover Letter Guide
Packaging Engineer Cover Letter Guide
PHP Developer Cover Letter Guide
Platform Engineer Cover Letter Guide
Programmer Cover Letter Guide
Project Engineer Cover Letter Guide
Python Developer Cover Letter Guide
Quality Assurance Tester Cover Letter Guide
Quality Engineer Cover Letter Guide
Scrum Master Cover Letter Guide
Security Analyst Cover Letter Guide
Service Technician Cover Letter Guide
Sharepoint Developer Cover Letter Guide
Software Architect Cover Letter Guide
Software Developer Cover Letter Guide
Software Engineer Cover Letter Guide
SQL Developer Cover Letter Guide
System Administrator Cover Letter Guide
System Engineer Cover Letter Guide
Technology Director Cover Letter Guide
Web Developer Cover Letter Guide

Resume Builder
Resume Experts
Search Jobs
Search for Talent
Employer Branding
Outplacement
Cloud Architect Cover Letter
15 cloud architect cover letter templates.
How to Write the Cloud Architect Cover Letter
I would like to submit my application for the cloud architect opening. Please accept this letter and the attached resume.
In the previous role, I was responsible for insights to senior management on the new trends and opportunities in the Cloud computing space, including AI, IoT, and Big Data.
I reviewed the requirements of the job opening and I believe my candidacy is an excellent fit for this position. Some of the key requirements that I have extensive experience with include:
Experience with both Linux and Windows server administration
Expert in orchestrating Continuous Integration
Lead the evaluation, selection, and implementation and/or build out of tools to support the automation of all development, testing, and deployment processes
Highly experience in supporting Development teams in an Agile environment
Experienced in the hiring, managing and allocating resources to achieve project goals, customer service objectives, and IT department priorities
Significant experience of working in a design and build role previously
Experience in cloud computing based services architecture, technical design and implementations including Infrastructure as a Service (IaaS), Platform as a Service (PaaS) and Software as a Service (SaaS) delivery models
Experience in Internet, Intranet, Extranet and client/server architectures
Thank you for your time and consideration.
Onyx Bahringer
Microsoft Word (.docx) .DOCX
PDF Document (.pdf) .PDF
Image File (.png) .PNG
Responsibilities for Cloud Architect Cover Letter
Cloud architect responsible for subject matter expertise for Azure public cloud projects, disaster recovery planning, design and implementation, and cloud migration technology domains.
Cloud Architect Examples
Example of cloud architect cover letter.
In my previous role, I was responsible for technical guidance to enable applications in the Microsoft Azure cloud platform within the project objectives across the project life cycle.
Deep understanding of cloud computing technologies (Iaas, PaaS, and SaaS), business drivers, and emerging computing trends (microservices, IOT, etc)
Track record of implementing Azure, AWS, or other cloud services
Working knowledge of virtualization concepts (VMs and containers)
Knowledge and use of latest scripting, configuration, automation tools & technologies
Skilled at of the following programming languages (.net, C#, Java, JSON, PHP, Perl, Python, Ruby on Rails, DB)
Experience working as part of a commercial software company
Working knowledge of Agile development, SCRUM
Integration of cloud services with on premise technologies from Microsoft, HP, etc
I really appreciate you taking the time to review my application for the position of cloud architect.
Greer Wilkinson
In my previous role, I was responsible for advanced system administration, operational support and problem resolution for a large complex cloud computing environment in Azure.
Please consider my experience and qualifications for this position:
Minimum 10 yrs professional experience
Experience within a large scale Windows Enterprise
Knowledge of MS Active Directory including setting domain policies, Group Policy, site definition, replication, trusts
Azure experience
Windows 7/10 Image Development and Deployment utilizing multiple toolsets
Experience with design and deployment of Microsoft SCCM
Experience with automated deployment methodologies (e.g., Lite-touch, Zero Touch) and application packaging / distribution
Significant experience in implementing cloud-based Microsoft solutions
Phoenix Kerluke
I am excited to be applying for the position of cloud architect. Please accept this letter and the attached resume as my interest in this position.
Previously, I was responsible for technical advice, guidance and recommendations to senior management regarding the creation and implementation of new cloud standards and capabilities, to include but not limited to; data analytics, big data platforms as a service and IoT.
Experience with data integration, relational databases, and SQL
Experience with building and delivering Single Sign On (SSO) solutions using SAML, LDAP, and related technologies
Have experience with Mitel's products (MiVoice, Telepo) (desirable)
Have a strong IMS/ or Mobile architecture understanding
Expert knowledge in SIP, VoIP and IP Networking
Solid experience of design of complex solutions in Telecom and Cloud
Strong knowledge of IP networking and virtualization technologies
Experience of handling a number of concurrent, complex cloud projects
Thank you for taking your time to review my application.
Lennox Hagenes
Please consider me for the cloud architect opportunity. I am including my resume that lists my qualifications and experience.
In my previous role, I was responsible for advanced system administration, operational support and problem resolution for a large complex cloud computing environment in GCP & Azure.
Knowledge of Cloud Security design and architecture, CCSP or other Cloud Security related certifications
Familiarity with security compliance standards such as PCI-DSS, ISO 27002 or NIST 800-53
Hands-on experience deploying applications to public cloud providers such as Amazon Web Services and/or Microsoft Azure
Providing technical and architectural leadership
Create Service Architecture deliverables that are consistent with architecture principles, standards, methodologies, and best practices from both a bank and industry perspective
Lead technical design discussions and sessions
Providing expert knowledge, support and guidance to business and technology teams and facilitate the collaborative development of the service solution
Reviewing and approving 3rd party and integration solution architecture
Thank you in advance for reviewing my candidacy for this position.
Finley Thiel
In my previous role, I was responsible for direction and participate in the design of complex data management/data storage capabilities within a cloud computing environment.
Experience with PaaS platforms, including Pivotal PCF, OpenShift, and IBM BlueMix
Experience in project, task, or team leadership
Knowledge of using DevOps methodologies and tools, including Docker, Chef, and Jenkins preferred
Amazon AWS Cloud Expertise in all the components
Architect and Design solutions for an application in Amazon AWS
Migration and Deploying the applications Amazon AWS cloud
Prepare a planning, execution and milestones for migrations
Opsview and Nagios Monitoring setup and implementation for enterprise customers
Alexis Kshlerin
Related Cover Letters
Create a Resume in Minutes with Professional Resume Templates
Create a Cover Letter and Resume in Minutes with Professional Templates
Create a resume and cover letter in minutes cover letter copied to your clipboard.
Create a Cover Letter Now
Create a Resume Now
My Documents
Examples of cover letters /
Solutions Architect
Solutions Architect Cover Letter
You have the skills and we have tricks on how to find amazing jobs. Get cover letters for over 900 professions.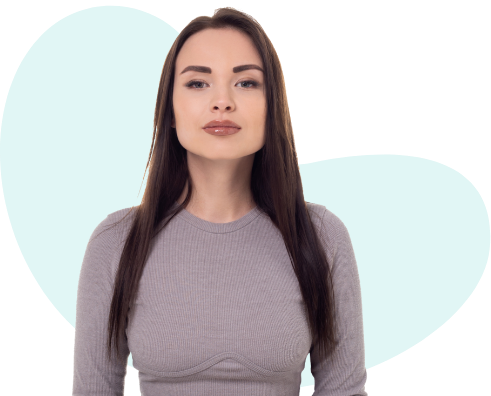 Olga Butyrina - Career Expert
How to create a good cover letter for a solutions architect: free tips and tricks
Are you looking for a dream job? We will help you stand out among the other candidates and attract the attention of the employer. Just a couple of simple and short suggestions and you can make an amazing solutions architect cover letter example for a resume. Let's begin and make your dream come true!
As the name implies, your main task in this role is to find technical solutions for your project. This indicates that you must have outstanding analytical and rational thinking as well as excellent technical knowledge. So you should clearly describe these qualities.
Another quality you must have is creativity. If your document has a boring format, it cannot emphasize your talent. Use a beautiful layout for your CL. By the way, you can find a lot of nice designs in our online editor.
You must be a perfect speaker. You will often have to talk with senior managers or clients trying to explain a complex technical problem in simple language. Be sure to describe your strong communication skills.
This position requires having a good understanding of business processes in order to be able to create useful services. If you are not good at it, then it is probably too early for you to think about this position.
The good candidate is expected to be an expert in the programming language or database used to create the project in order to make effective decisions. Thus, it would be nice to mention what software you are working with.
This post is clearly not for entry-level employees. If you do not have enough experience or technical knowledge, you will not be the best candidate for this position. Probably, you should look for another job.
Sample cover letter for a solutions architect position
The most effective way to digest the tips is to see their practical application. We have used all the important tips of the above units into a single a solutions architect cover letter sample to demonstrate a winning document that can be created in GetCoverLetter editor.
Dear Briteny, I am writing to apply for a position of Solutions Architect as posted on your LinkedIn profile. I am sure that my skills and knowledge fit your requirements. I am also thrilled to have the opportunity to work for a reputable and growing company like Best Solutions.
For the last 5 years, I have been working as a solution architect in IT Forever. During this time, I gained hands-on experience and skills, that in sync with my analytical thinking help me to make the right and effective decisions in the process of creating a project. I worked on the creation of a face recognition system with machine learning where I used various frameworks and programming languages, mostly focusing on C# and .Net. Besides, my qualifications include the analysis of business processes to maximize service efficiency and meet all customer needs. During my work, I managed to build a successful team of specialists and completed 4 winning projects with a total value of $80 million.
I am a person with strong communication skills; this enables me to interact with managers, clients, and employees perfectly and without misunderstanding. I am also active, ambitious, and very attentive to details. I would be delighted to use all my qualities and skills for the benefit of Best Solutions.
Thank you for your time. I have attached my resume, and I look forward to discussing my qualifications with you in more detail.
Sincerely, Stefan.
This example is not commercial and has a demonstrative function only. If you need unique Cover Letter please proceed to our editor.
Your strengths, together with our constructor, are a winning formula.
How to save time on creating your cover letter for a solutions architect
Our Get Cover Letter editor will help you make the process easy and fast. How it works:

Fill in a simple questionnaire to provide the needed information about yourself.

Choose the design of your cover letter.

Print, email, or download your cover letter in PDF format.
Why the Get Cover Letter is the best solution
The GetCoverLetter editor is open to any goals of applicants. Whether it be a presentation of a craft professional with a great list of achievements or even a solutions architect without experience. Rest assured, the opportunities are equal for all the candidates.
You should not guess what personal qualities will attract the proper employers since we base our advice on original research in the labor market.
We share with you the current trends in your industry that help determine the content of the letter.
We offer an array of skills to choose from in our drop-down list to make your ready-made cover letter shine.
Create a document where any chosen skills and qualities work for you. Just click to see how it works!
Templates of the best a solutions architect cover letter designs
Any example of the document for a solutions architect has a precise design per the requirements of the company or the general rules of business correspondence. In any case, the selection of templates in our editor will meet any expectations.
Or choose any other template from our template gallery
Overall rating 4.3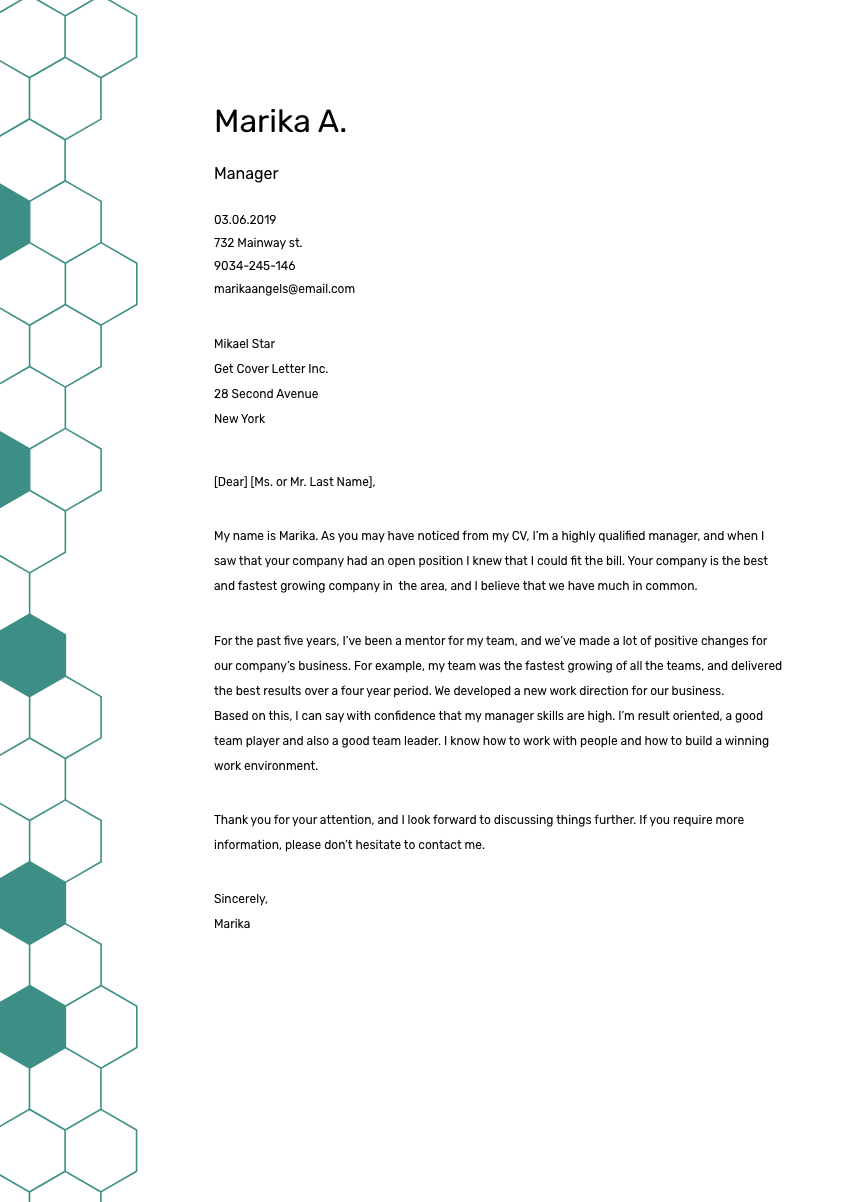 Overall rating 4.6
Get Cover Letter customer's reviews

"This service helped me save a ton of time! I've made only a few corrections in the text and chose a beautiful layout. This builder is undeniably worth its money."

"You guys are incredible! Thank you for your wonderful service and great customer support. I recommend this editor to everyone who wants to get an invitation for an interview!"

"A cool online builder that does not use generic phrases. The text is really written personally. I surely recommend this website!"

Frequently Asked Questions
The more unique the knowledge you get, the more space for new questions. Do not be affraid to miss some aspects of creating your excellent cover letter. Here we took into account the most popular doubts to save your time and arm you with basic information.
What should my a solutions architect cover letter contain? The main purpose of a cover letter is to introduce yourself, mention the job you're applying for, show that your skills and experience match the needed skills and experience for the job.
How to properly introduce yourself in a cover letter? Greet the correct person to which your cover is intended for. Introduce yourself with enthusiasm.
How many pages should my cover letter be? Your cover letter should only be a half a page to one full page. Your cover letter should be divided into three or four short paragraphs.
Don't focus on yourself too much
Don't share all the details of every job you've had
Don't write a novel
We want to make you shine and land that dream job. So what are you waiting for?
Other cover letters from this industry
We will be pleased if we can do anything for you. Therefore, we have something extra. Check out a few links below, maybe your skills and knowledge are relevant for those positions.
Database Administrator
Junior Web Developer