Site Navigation
Gary Graham
Aileen Wuornos - NEW!
Anthony Porter - NEW!
General Resources
Create new account
Request new password
Free Email Updates
Summaries of Key Supreme Court Cases Related to the Death Penalty
Witherspoon v. Illinois , 391 U.S. 510 (1968): Jurors must be willing to impose the death penalty in order to sit on a capital jury.
Furman v. Georgia , 408 U.S. 238 (1972): The application of the death penalty is unconstitutional.
Woodson v. North Carolina , 428 U.S. 280 (1976): Mandatory death sentences violate the Eighth and Fourteenth Amendments.
Coker v. Georgia , 433 U.S. 584 (1977): Death sentences for the rape of an adult woman violate the Eighth Amendment.
Lockett v. Ohio , 438 U.S. 586 (1978): Death penalty statutes must allow consideration of mitigating evidence in addition to the circumstances of the offense in determining whether a defendant should be sentenced to death.
Enmund v. Florida , 458 U.S. 782 (1982): Death sentences for individuals who did not intend to kill the victim violate the Eighth Amendment.
Ford v. Wainwright , 477 U.S. 399 (1986): The Eighth Amendment prohibits the execution of a person who is insane and not aware of his execution or the reasons for it.
Batson v. Kentucky , 476 U.S. 79 (1986): It is unconstitutional to exclude potential jurors solely on the basis of race.
McCleskey v. Kemp , 481 U.S. 279 (1987): Statistical studies that show evidence of racial disparities in capital proceedings do not prove that an individual's death sentence is unconstitutional under the Eighth and Fourteenth Amendments.
Thompson v. Oklahoma , 487 U.S. 815 (1988): The execution of a person under the age of 16 at the time of the offense is a violation of the Eighth Amendment.
Penry v. Lynaugh , 492 U.S. 302 (1989): It is not unconstitutional to execute a person with "mental retardation", however the Texas statute insufficiently allows jurors to consider "mental retardation" as a mitigating factor.
Stanford v. Kentucky , 492 U.S. 361 (1989): The Constitution does not prohibit the execution of individuals who were 16 or 17 at the time of the offense.
Herrera v. Collins , 506 U.S. 390 (1993): A defendant's claim of actual innocence does not entitle him to federal habeas relief.
Atkins v. Virginia , 536 U.S. 304 (2002): The execution of a person with "mental retardation" violates the Eighth Amendment.
Wiggins v. Smith , 539 U.S. 510 (2003): The Sixth Amendment requires defense counsel to conduct mitigation investigations in capital cases.
Roper v. Simmons , 543 U.S. 551 (2005): The Constitution prohibits the execution of individuals who were under 18 at the time of the offense.
Baze v. Rees , 553 U.S. 35 (2008) : The Supreme Court ruled that Kentucky's three-drug protocol for carrying out lethal injections does not amount to cruel and unusual punishment under the Eighth Amendment.
Kennedy v. Louisiana , 554 U.S. 407 (2008) : The U.S. Supreme Court struck down as unconstitutional a Louisiana statute that allowed the death penalty for the rape of a child where the victim did not die.
Find a Lawyer
Ask a Lawyer
Research the Law
Law Schools
Laws & Regs
Newsletters
Justia Connect
Pro Membership
Basic Membership
Justia Lawyer Directory
Platinum Placements
Gold Placements
Justia Elevate
Justia Amplify
PPC Management
Google Business Profile
Social Media
Justia Onward Blog
Death Penalty & Criminal Sentencing Supreme Court Cases
The Eighth Amendment to the U.S. Constitution prohibits the imposition of cruel and unusual punishment. The Supreme Court most often considers Eighth Amendment principles in the context of the death penalty, which remains in effect in many states and at the federal level. However, "three strikes" laws and certain other sentencing provisions may trigger Eighth Amendment scrutiny as well.
The Supreme Court has emphasized that a sentence does not need to be strictly proportionate to the crime to meet constitutional requirements. Meanwhile, it has limited capital punishment to a narrow range of crimes and forbidden its imposition on certain types of defendants.
Below is a selection of Supreme Court cases involving the death penalty and criminal sentencing, arranged from newest to oldest.
Author: Brett Kavanaugh
A sentencer need not make a separate factual finding of permanent incorrigibility before sentencing a murderer under 18 to life without parole.
Author: Neil Gorsuch
To establish that a state's chosen method cruelly "superadds" pain to the death sentence, a prisoner must show a feasible and readily implemented alternative method that would significantly reduce a substantial risk of severe pain and that the state has refused to adopt without a legitimate penological reason.
Author: Elena Kagan
The Eighth Amendment may permit executing a prisoner even if he cannot remember committing his crime. On the other hand, the Eighth Amendment may prohibit executing a prisoner even though he suffers from dementia or another disorder, rather than psychotic delusions.
Author: Samuel A. Alito, Jr.
To succeed in an Eighth Amendment method of execution claim, a prisoner must establish that the method creates a demonstrated risk of severe pain and that the risk is substantial when compared to the known and available alternatives.
The Eighth Amendment forbids a sentencing scheme that mandates life in prison without possibility of parole for juvenile homicide offenders.
Author: Anthony Kennedy
The Eighth Amendment does not permit a juvenile offender to be sentenced to life in prison without parole for a non-homicide crime.
Author: Ruth Bader Ginsburg
Without an appeal or cross-appeal by the prosecution, a federal appellate court cannot order an increase in the sentence of a defendant on its own initiative.
The Eighth Amendment is defined by the evolving standards of decency that mark the progress of a maturing society. This principle requires that resort to capital punishment be restrained, limited in its instances of application, and reserved for the worst of crimes, those that, in the case of crimes against individuals, take the victim's life.
Author: John Roberts
To constitute cruel and unusual punishment, an execution method must present a substantial or objectively intolerable risk of serious harm.
Author: Stephen Breyer
A state may limit the innocence-related evidence that a capital defendant can introduce at a sentencing proceeding to the evidence introduced at the original trial.
Author: Clarence Thomas
A state death penalty statute may direct imposition of the death penalty when the state has proved beyond a reasonable doubt that mitigators do not outweigh aggravators, including when the two are in equipoise.
The Eighth and Fourteenth Amendments forbid imposition of the death penalty on offenders who were under the age of 18 when their crimes were committed.
Author: Sandra Day O'Connor
Nothing in the Eighth Amendment prohibits a state from choosing to incapacitate criminals who have already been convicted of at least one serious or violent crime.
Author: John Paul Stevens
Executions of mentally retarded criminals are cruel and unusual punishments prohibited by the Eighth Amendment.
The Constitution requires that any fact that increases the penalty for a crime beyond the prescribed statutory maximum, other than the fact of a prior conviction, must be submitted to a jury and proved beyond a reasonable doubt.
Author: Antonin Scalia
The Eighth Amendment does not require strict proportionality between crime and sentence but instead forbids only extreme sentences that are grossly disproportionate to the crime.
Author: Byron White
The Constitution does not require that every finding of fact underlying a sentencing decision be made by a jury rather than a judge.
The Eighth Amendment does not prohibit the death penalty as disproportionate in the case of a defendant whose participation in a felony that results in murder is major and whose mental state is one of reckless indifference.
Author: Lewis Powell
A complex statistical study indicating a risk that racial considerations enter into capital sentencing determinations does not necessarily prove that a particular defendant's capital sentence was unconstitutional.
Author: Thurgood Marshall
The Eighth Amendment prohibits a state from inflicting the death penalty on a prisoner who is insane.
The Eighth Amendment does not require that a state appellate court, before it affirms a death sentence, compare the sentence in the case before it with the penalties imposed in similar cases if requested to do so by the defendant.
Criteria to consider in an Eighth Amendment proportionality analysis include the gravity of the offense and the harshness of the penalty, the sentences imposed on other criminals in the same jurisdiction, and the sentences imposed for the commission of the same crime in other jurisdictions.
The death sentence may not constitutionally be imposed after a jury verdict of guilt of a capital offense when the jury was not permitted to consider a verdict of guilt of a lesser included offense.
Author: Warren Burger
The Eighth Amendment generally requires that the sentencer not be precluded from considering mitigating factors related to any aspect of a defendant's character or record and any of the circumstances of the offense that the defendant proffers as a basis for a sentence less than death.
The sentence of death for the crime of rape violates the Eighth Amendment.
Author: John Paul Stevens , Lewis Powell , Potter Stewart
The punishment of death for the crime of murder does not, under all circumstances, violate the Eighth and Fourteenth Amendments. (This decision ended the temporary moratorium on the death penalty imposed by Furman .)
Author: Per Curiam
The imposition of the death penalty in these cases constituted cruel and unusual punishment in violation of the Eighth Amendment. (Concerns over the arbitrary and potentially discriminatory manner in which death sentences had been imposed led to a temporary nationwide moratorium on the death penalty as legislatures reviewed laws governing its administration.)
Author: Hugo Black
In considering the sentence to be imposed after a conviction, the sentencing judge is not restricted to information received in open court. This is true even when a death sentence is imposed.
Author: Joseph McKenna
The Eighth Amendment is progressive and may acquire wider meaning as public opinion becomes enlightened by humane justice.
Criminal Trials & Prosecutions
Miranda Rights
Search & Seizure
Constitutional Law
Criminal Law
Bankruptcy Lawyers
Business Lawyers
Criminal Lawyers
Employment Lawyers
Estate Planning Lawyers
Family Lawyers
Personal Injury Lawyers
Estate Planning
Personal Injury
Business Formation
Business Operations
Intellectual Property
International Trade
Real Estate
Financial Aid
Course Outlines
Law Journals
US Constitution
Regulations
Supreme Court
Circuit Courts
District Courts
Dockets & Filings
State Constitutions
State Codes
State Case Law
Legal Dictionary
Legal Blogs
Business Forms
Product Recalls
Justia Connect Membership
Justia Premium Placements
Justia Elevate (SEO, Websites)
Justia Amplify (PPC, GBP)
Testimonials
Capital Punishment
52 Capital Punishment Cases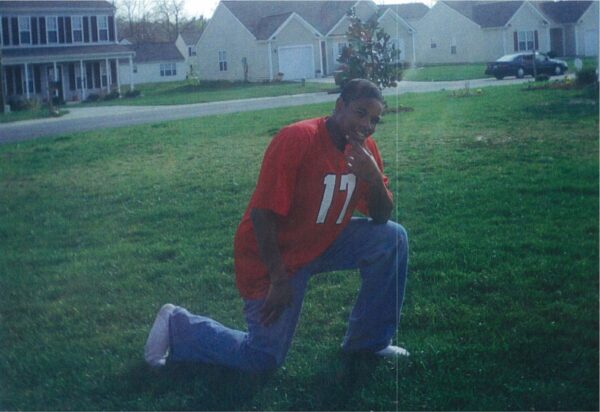 North Carolina v. Hasson Bacote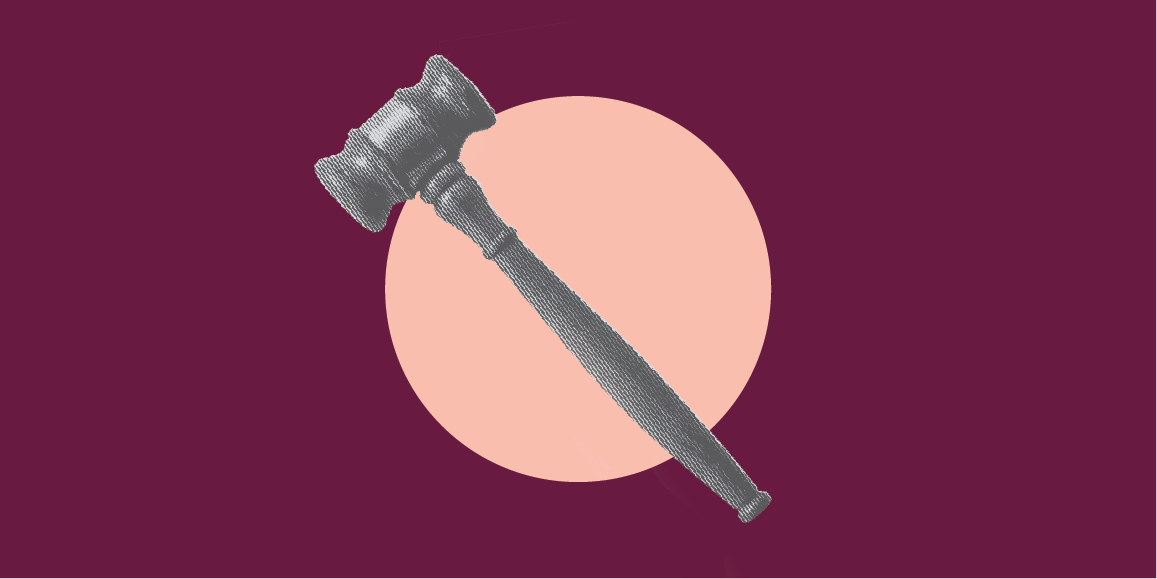 Reed v. Goertz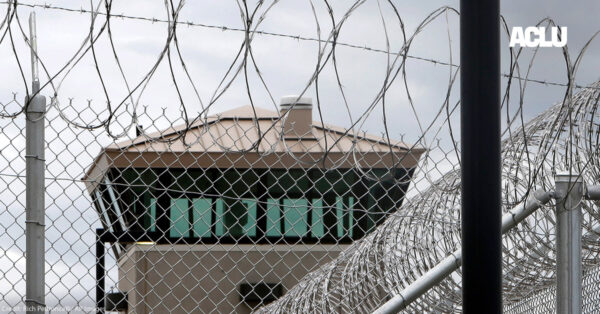 Criminal Law Reform
Cruz v. Arizona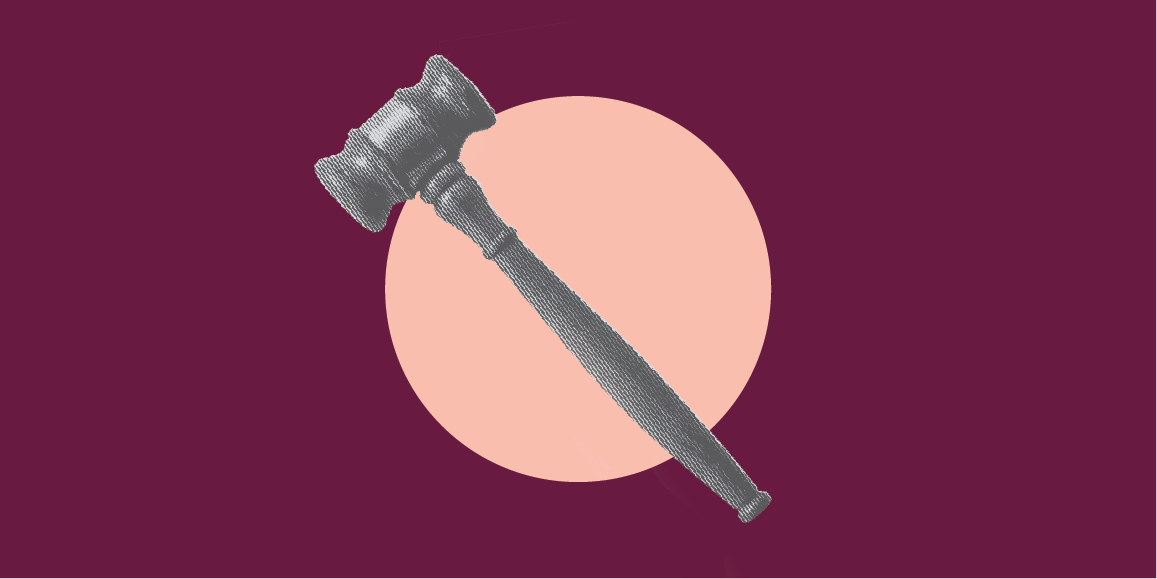 California Racial Justice Act Cases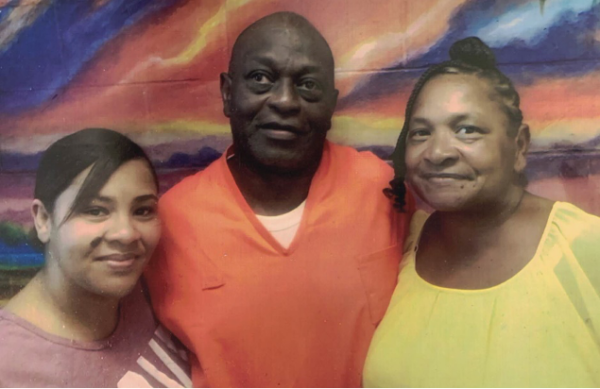 State of Florida v. Dennis Glover
By completing this form, I agree to receive occasional emails per the terms of the ACLU's privacy policy .
Advertisement
Supported by
The Supreme Court's Growing Hostility to Arguments of Death Row Inmates
Recent rulings, including one turning down a death row inmate's request supported by the prosecution, offer telling glimpses of the state of capital punishment.
By Adam Liptak
WASHINGTON — Two weeks ago, on the same day it heard arguments about the future of abortion rights in Texas , the Supreme Court turned down an appeal from a federal prisoner facing execution.
The move was in one sense routine, as the court has grown increasingly hostile to arguments made by death row inmates. This became apparent in the final months of the Trump administration, when, after a hiatus of 17 years, the federal government executed 13 inmates .
"Throughout this expedited spree of executions, this court has consistently rejected inmates' credible claims for relief," Justice Sonia Sotomayor wrote in a dissent at the time .
The court's impatience was also evident last week at an argument over whether an inmate's pastor could pray with and touch him in the death chamber. Several conservative justices expressed dismay at what they said was last-minute litigation gamesmanship in death penalty cases.
Still, the case the court turned down two weeks ago was exceptional, providing a telling glimpse of the state of capital punishment in the United States. The court rejected the inmate's petition even though the prosecution agreed that his case deserved a fresh look.
In an 11-page dissent , Justice Sotomayor, joined by Justices Stephen G. Breyer and Elena Kagan, said the majority had crossed a new bridge.
"To my knowledge, the court has never before denied" such relief "in a capital case where both parties have requested it, let alone where a new development has cast the decision below into such doubt," Justice Sotomayor wrote.
The case concerned Wesley P. Coonce Jr., who was serving a life sentence for kidnapping and carjacking when he helped murder another prisoner in the mental health ward of a federal prison. A murder committed by an inmate already serving a life sentence is a capital crime , and he was sentenced to death.
Lawyers for Mr. Coonce asked the justices to return his case to an appeals court for reconsideration of his argument that he could not be executed because he was intellectually disabled. There had been, the lawyers wrote, an important new development that could alter the appeals court's analysis.
The prosecution supported the request .
"The government agrees" that a fresh look "would be appropriate in light of a significant intervening factual change that affects a central predicate of the court of appeals' Eighth Amendment analysis," wrote Elizabeth B. Prelogar, who has since been confirmed as the U.S. solicitor general.
The Supreme Court has ruled that the Eighth Amendment, which bars cruel and unusual punishment, forbids the execution of people who are intellectually disabled. The appeals court had ruled that Mr. Coonce did not qualify under the criteria set out in a 2002 Supreme Court decision, Atkins v. Virginia , which drew on clinical definitions of intellectual disability.
The Atkins decision defined intellectual disability to have three components: low IQ scores; a lack of fundamental social and practical skills; and the presence of both before the age of 18.
There was substantial evidence that Mr. Coonce satisfied the first two prongs of the test. But his intellectual deficits were apparently the result of a traumatic brain injury when he was 20.
Before the appeals court, Mr. Coonce's lawyer had argued that the professional consensus on that third prong was evolving. A leading professional organization, the American Association on Intellectual and Developmental Disabilities, they wrote, was considering changing its definition.
That was not enough, a unanimous panel of the U.S. Court of Appeals for the Eighth Circuit ruled. The court said it would not consider "predictions that medical experts will agree with Coonce's view in the future," adding that "such evidence is not sufficient for us to divine any current Eighth Amendment limitation."
After Mr. Coonce asked the Supreme Court to hear his case , the association revised its criteria, saying the relevant developmental period extended to the age of 22.
What had been a prediction had ripened into reality. But the Supreme Court declined to let the appeals court assess the significance of the development.
While the majority did not explain its thinking, a 2014 dissent from Justice Samuel A. Alito Jr., joined by Chief Justice John G. Roberts Jr. and Justice Clarence Thomas, provided a hint. Justice Alito wrote that the meaning of the Eighth Amendment should not be determined by "positions adopted by private professional organizations."
The majority may also have thought that the Biden administration had its own tools to address Mr. Coonce's case, notably by granting him clemency.
A few days before the court turned down Mr. Coonce's appeal, it lifted a stay of execution in a case from Oklahoma, which has a history of botched executions, again over the dissents of Justices Breyer, Sotomayor and Kagan. A federal appeals court had imposed the stay so that it could examine an argument from two death row inmates who said that requiring them to specify an alternative method of execution in order to challenge the state's chosen method was at odds with their faith.
One of the men, John Marion Grant, who had been convicted of murdering a prison cafeteria worker, was executed a few hours later, convulsing and vomiting as the chemicals were administered.
Eric M. Freedman, a law professor at Hofstra, said the Supreme Court's impatience with arguments made by death row inmates may take a toll.
"The Supreme Court seems to be forgetting that its total supply of credibility is limited," he said. "By consistently failing to act judiciously in death penalty cases since the spring of 2020, the court has undermined the public acceptance that it will need when it decides cases in such controversial areas as abortion and religious freedom in the spring of 2022 and beyond."
Adam Liptak covers the Supreme Court and writes Sidebar, a column on legal developments. A graduate of Yale Law School, he practiced law for 14 years before joining The Times in 2002. More about Adam Liptak
You are using an outdated browser no longer supported by Oyez. Please upgrade your browser to improve your experience.
Supreme Court affirms capital punishment despite risks of pain
When does capital punishment become "cruel and unusual"?
When does capital punishment become "cruel and unusual?"
The Supreme Court this week, in a narrow 5-4 decision, offered a sweeping defense of the death penalty, including in cases when an inmate faces the risk of extreme pain .
"The Eighth Amendment does not guarantee a prisoner a painless death," Justice Neil Gorsuch wrote for the majority in the death row appeal by Missouri convict Russell Bucklew. The amendment prohibits the infliction of "cruel and unusual punishments."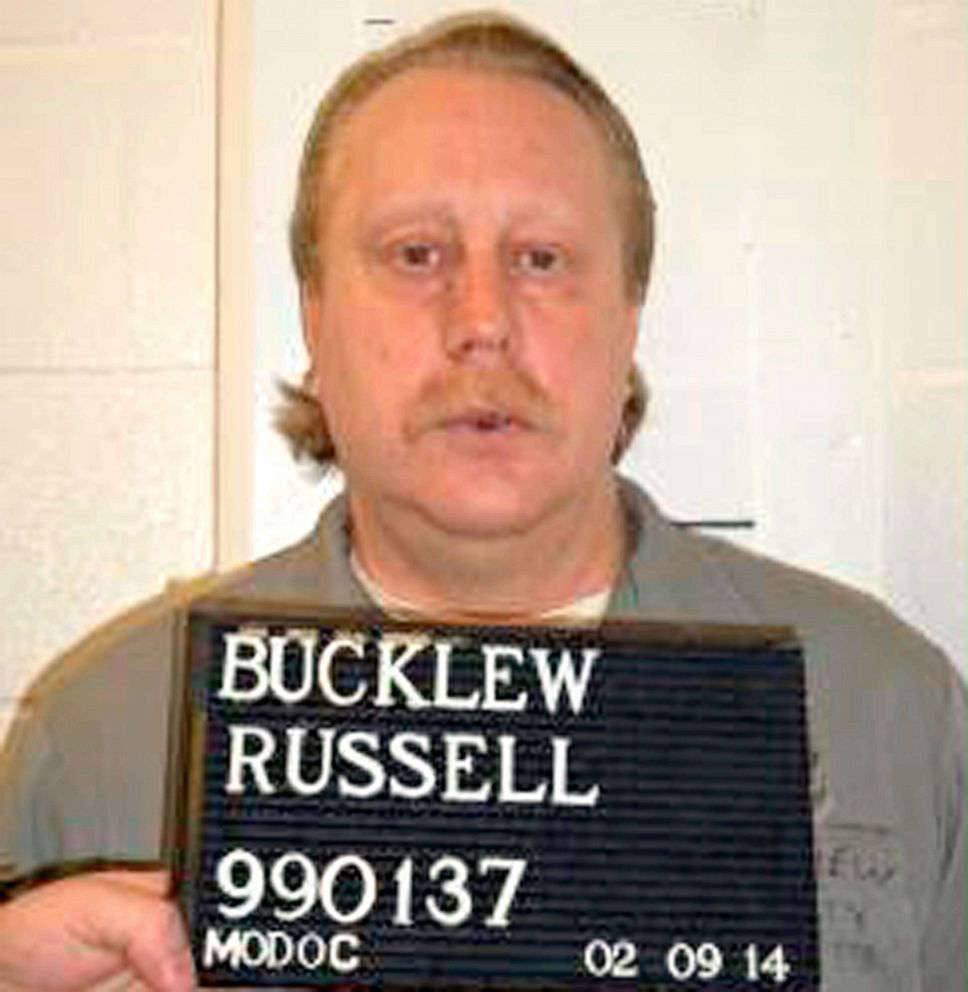 Bucklew, 50, suffers from a rare condition known as cavernous hemangioma, which causes blood-filled tumors to grow on his head, face, neck and mouth. He claims a lethal injection of pentobarbital could burst the tumors, causing him to choke and suffocate on his own blood.
He proposed an alternative method of execution by nitrogen gas, which has not been used in the state.
"His main claim now was that he would experience pain during the period after the pentobarbital started to take effect but before it rendered him fully unconscious," Gorsuch wrote. But, he also noted that the lower courts found Bucklew "produced no evidence that his proposed alternative … would significantly reduce the risk."
(MORE: After blacks kicked off juries, Mississippi death row inmate brings racial bias claim to Supreme Court)
Gorsuch said unconstitutional punishments are those that "intensify the sentence of death with a (cruel) 'superaddition' of 'terror, pain, or disgrace.'" He ruled that Missouri's plan to execute Bucklew with pentobarbital would not.
Chief Justice John Roberts and Associate Justices Clarence Thomas, Samuel Alito and Brett Kavanaugh joined the majority opinion.
"His suit in the end amounts to little more than an attack on settled precedent," Gorsuch wrote.
Bucklew was convicted in the 1996 kidnapping and rape of his ex-girlfriend; murder of her boyfriend; and shootout with police. He later escaped from jail while awaiting trial and attacked his ex-girlfriend's mother with a hammer.
His decades-long legal appeals have not challenged his conviction or the constitutionality of the death sentence itself. Rather, Bucklew contends the type of drug Missouri uses for executions would cause him unreasonable pain.
Missouri is one of 30 states with the death penalty. Hanging was the primary method of execution in the state until 1936 when lethal gas was added as an option, according to the Death Penalty Information Center. In 1987, the state adopted lethal injection.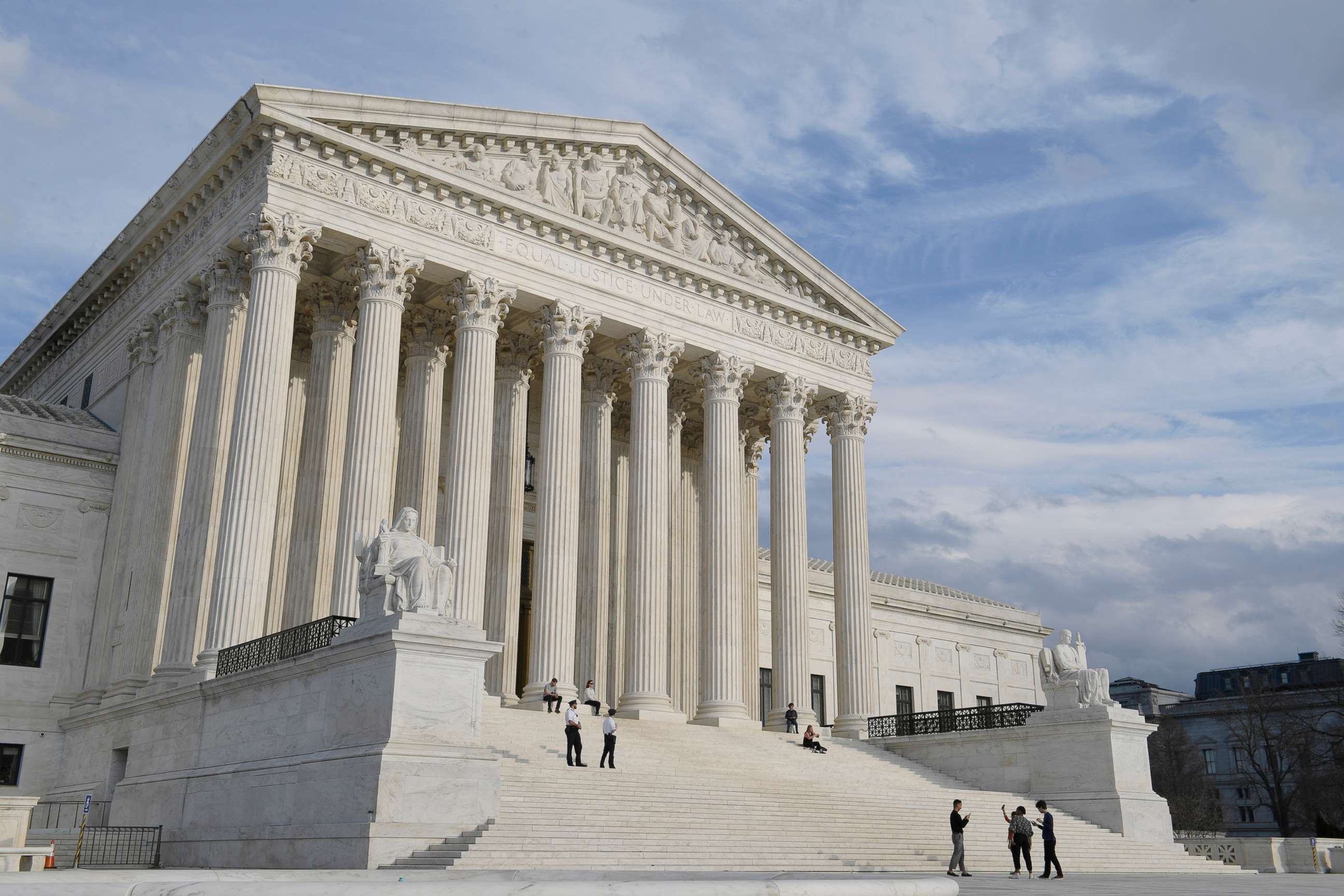 "The experts dispute whether Bucklew's execution will prove as unusually painful as he claims," Justice Stephen Breyer wrote in a dissenting opinion, "but resolution of that dispute is a matter for trial."
"The question is not … whether a punishment is deliberately inflicted to cause unnecessary pain, but rather whether we would today consider the punishment to cause excessive suffering," Breyer said.
In a separate dissent opinion, Justice Sonia Sotomayor took issue with the language in Gorsuch's opinion, warning against a rush to judgment in death penalty cases, which often get delayed for years by numerous appeals.
(MORE: California's suspension of death penalty doesn't indicate a trend: Expert)
"There are higher values than ensuring that executions run on time," Sotomayor wrote. "If a death sentence of the manner in which it is carried out violates the Constitution, that stain can never come out. Our jurisprudence must remain one of vigilance and care, not one of dismissiveness."
Support for the death penalty remains near historic lows, according to recent public opinion polling.
Roughly half of Americans -- 54 percent -- said they support the death penalty in a Pew Research poll released in June 2018. Thirty-nine percent said they were opposed.
Three American inmates have been executed, by lethal injection, so far this year, according to the Death Penalty Information Center. In 2018, there were 25 executions nationwide.
Top Stories

Authorities identify husband and wife whose car exploded in Rainbow Bridge crash

Israel-Gaza live updates: Hamas releases total of 24 hostages on Friday

Snowstorm moving through US could disrupt holiday weekend travel
Missouri governor granting pardons at pace not seen since WWII era

Trump fraud trial updates: Judge, NY AG argue for limited gag order in court filings
ABC News Live
24/7 coverage of breaking news and live events
US Supreme Court liberals dissent in 'unusually severe' solitary confinement case
People walk across the plaza of the U.S. Supreme Court building on the first day of the court's new term in Washington, U.S. October 3, 2022. REUTERS/Jonathan Ernst/File Photo Acquire Licensing Rights
WASHINGTON, Nov 13 (Reuters) - The U.S. Supreme Court's three liberal justices on Monday sharply objected to the court's refusal to hear an appeal by a former Illinois inmate who was kept in solitary confinement in a state prison and virtually deprived of any exercise for about three years.
The court takes up appeals when at least four of its nine justices agree to hear a case. None of the six conservative justices joined with the liberal justices to provide the fourth vote needed to hear former inmate Michael Johnson's appeal of a lower court's ruling rejecting his 2016 civil rights lawsuit accusing prison officials of violating the U.S. Constitution's Eighth Amendment bar on cruel and unusual punishment.
Johnson was incarcerated after being convicted of home invasion and subsequently was convicted while in prison of two instances of aggravated battery against a peace officer.
Justice Ketanji Brown Jackson, in an eight-page dissent joined by fellow liberals Sonia Sotomayor and Elena Kagan, said the lower court applied the wrong legal test to determine whether Johnson's treatment violated the Eighth Amendment.
Jackson described Johnson's solitary confinement as "unusually severe," noting that "prison officials completely deprived Johnson of exercise for nearly all of his incarceration" at Pontiac Correctional Center.
"The cramped confines of Johnson's cell prevented him from exercising there," Jackson wrote. "Thus, for three years, Johnson had no opportunity at all to stretch his limbs or breathe fresh air."
Illinois Democratic Attorney General Kwame Raoul had urged the justices to reject the appeal.
Johnson, 42, is currently released on parole, according to his lawyer Daniel Greenfield. Johnson has a history of mental illness, including depression and bipolar disorder, and suicide attempts, according to his lawyers.
During his roughly 3-1/2 years at the Pontiac facility, Johnson was found to have committed 46 violations of prison rules arising from 30 incidents, with 16 of those incidents resulting in "yard restrictions," limiting an inmate to one hour of outdoor yard access per month, Illinois officials said in court papers.
He has claimed that on multiple occasions he was denied his monthly one hour of yard access, and that from June 2015 to June 2016 he was not permitted a single hour of exercise.
The deprivation compromised his physical and mental health, according to his lawsuit.
"His muscles withered, he repeatedly smeared feces on his body, endured hallucinations and compulsively picked at his own flesh, and he required 'suicide watch' time and again," his lawyers said in court papers.
Johnson sought monetary damages, medical treatment and other relief in the lawsuit accusing prison officials of violating the Eighth Amendment by denying him exercise for a prolonged period. A federal judge rejected his claims, finding that Johnson "cannot show that he suffered adverse health consequences as a result of the denial of access to the yard."
The Chicago-based 7th U.S. Circuit Court of Appeals upheld the judge's decision in 2022, concluding that yard privilege denials as punishment for prisoner misconduct are legal unless meted out for "some utterly trivial infraction" of prison rules. Despite the lengthy deprivation, Johnson's infractions, "including spitting on inmates or guards and throwing urine and feces," were serious, the 7th Circuit concluded.
Jackson faulted the 7th Circuit's analysis, saying that instead of assessing the triviality of Johnson's prison infractions, it should have applied the Supreme Court's test assessing whether prison officials have acted with "deliberate indifference" toward an inmate's health or safety.
There was "more than enough evidence to support a reasonable jury finding that the overall three-year deprivation of yard time that Johnson was subjected to was the result of unconstitutional deliberate indifference," Jackson wrote.
Johnson's lawyer commended the liberal justices for recognizing the 7th Circuit's "indisputable legal error," but expressed regret that "imposing such cruelty - let alone on a person known to suffer from mental illness - is acceptable to any federal judge."
Reporting by John Kruzel in Washington and Andrew Chung in New York; Editing by Will Dunham
Our Standards: The Thomson Reuters Trust Principles.
Read Next / Editor's Picks
Ex-Binance CEO Zhao urges judge to allow him to leave US before sentencing
Binance CEO Teng braced for uphill battle in post-Zhao era
Biden administration defends West Point's race-conscious admissions policy
US prosecutors want Binance's Zhao to remain in US until sentencing -filing
More from Reuters
Industry insight.
Henry Engler
Diana Novak Jones
Andrew Goudsward
Sara Merken
Breaking News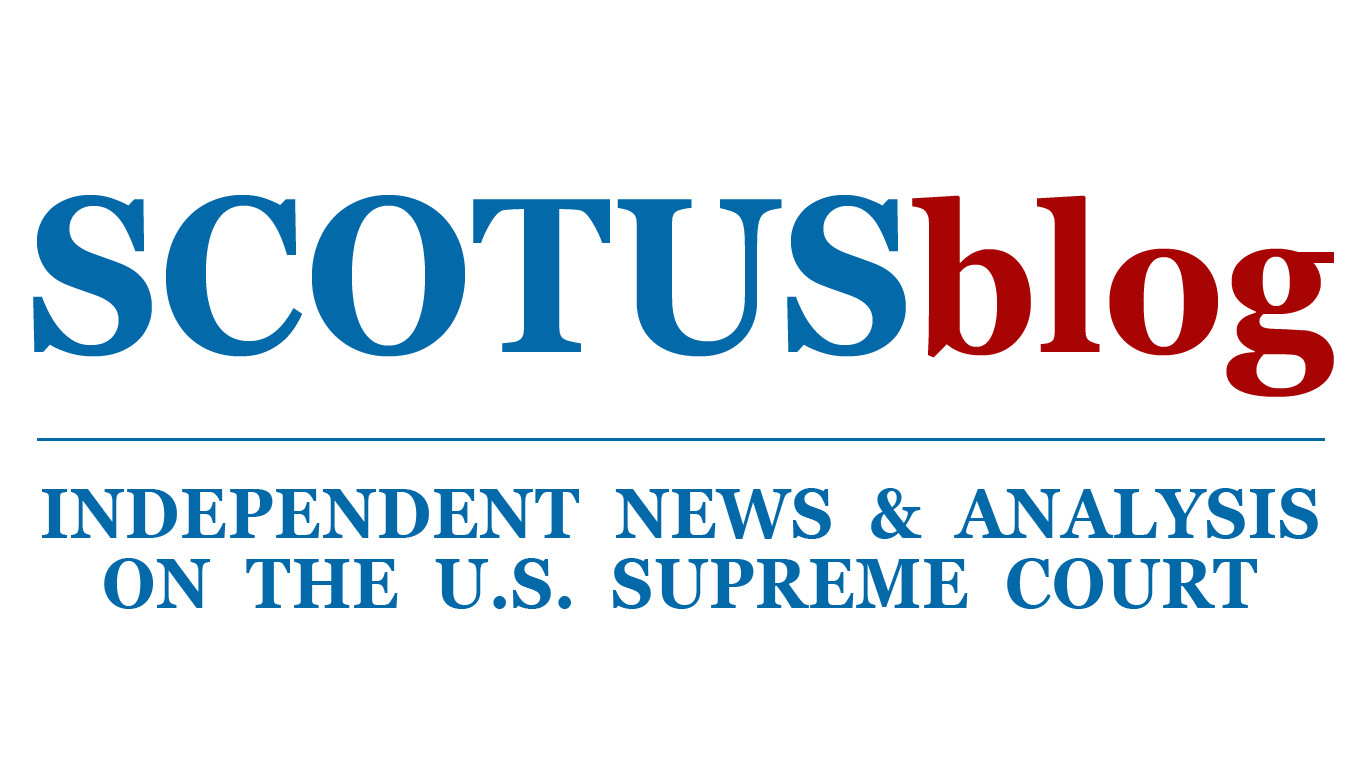 SCOTUS NEWS
Justices take up expert testimony question in "blind mule" drug-trafficking case.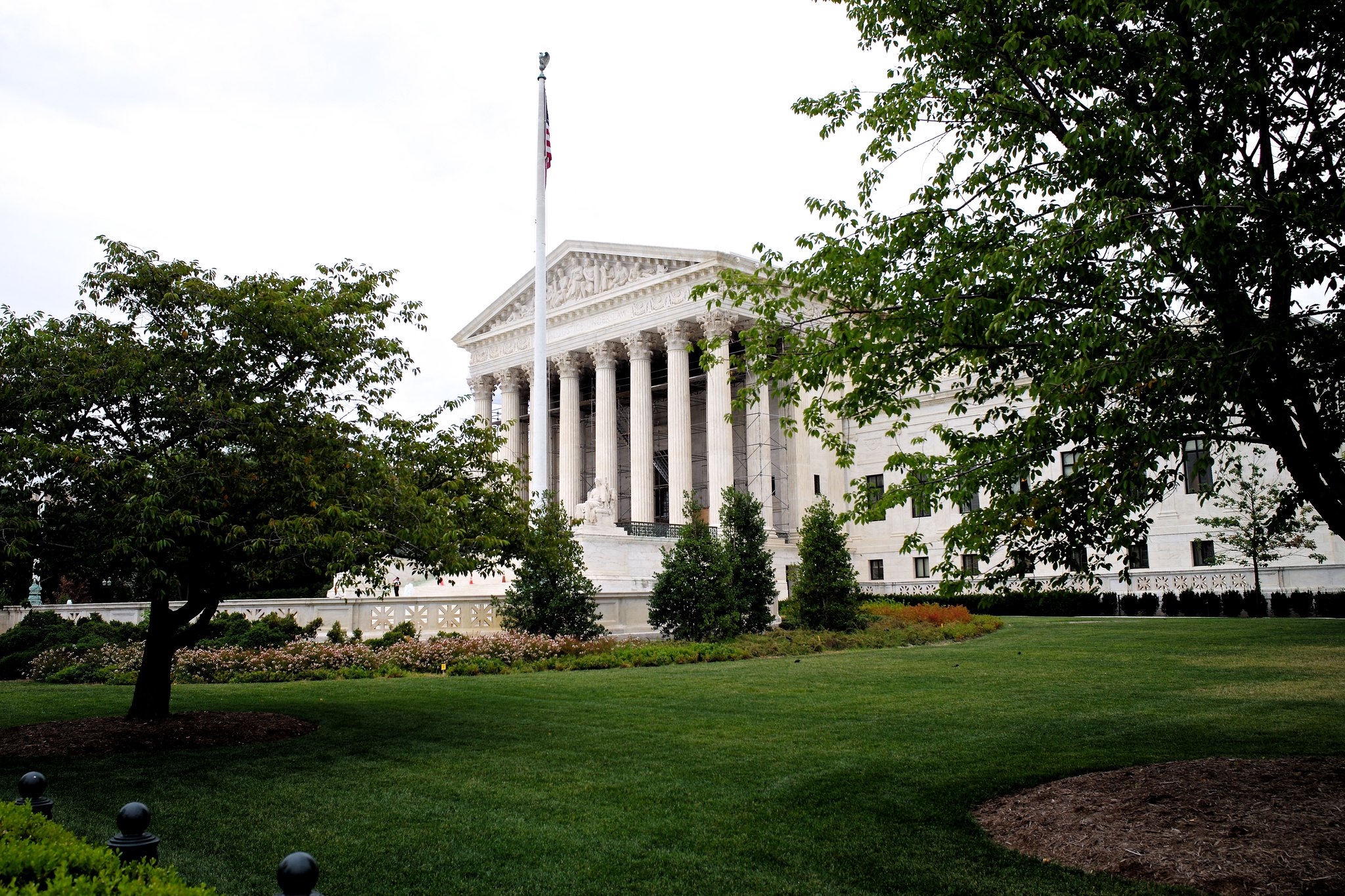 The Supreme Court on Monday agreed to decide whether prosecutors in a drug-trafficking case can call a government witness to provide expert testimony to rebut the defendant's assertion that she did not know that she was carrying drugs, a so-called "blind mule." The announcement came on a list of orders released from the justices' private conference on Thursday.
The court will hear oral argument sometime next year in the case of Delilah Diaz , who was apprehended at the U.S.-Mexico border with 28 kilograms of methamphetamine hidden in her car. Diaz contended that the car belonged to her boyfriend and that she didn't know that the drugs were there.
Because Diaz could only be convicted of drug trafficking if the government could prove that Diaz knew she was transporting drugs, prosecutors called a Homeland Security agent as an expert witness at her trial. The agent testified that drug couriers generally know when they are carrying drugs across the border. Indeed, he noted, drug traffickers rarely use blind mules to carry large quantities of drugs because they don't want to risk losing the drugs. Diaz was convicted and sentenced to seven years in prison.
On appeal, Diaz argued that the admission of the agent's testimony violated the Federal Rules of Evidence, which bar expert witnesses from stating an opinion about whether a defendant had the proper mental state to commit a crime or to assert a defense. But the U.S. Court of Appeals for the 9th Circuit rejected her appeal, reasoning that the evidentiary rules only prohibit expert witnesses from specifically stating whether someone knew he was committing a crime. Diaz came to the Supreme Court last summer, asking the justices to weigh in.
Diaz's case was the only case in which the justices granted review on Monday. The court called for the Biden administration's views in an antitrust case brought by a U.S.-based soccer promoter against the U.S. Soccer Federation and the Federation Internationale de Football Association (commonly known as FIFA). The promoter, Relevent Sports, contends that FIFA and U.S. Soccer entered into an agreement that bars soccer leagues and teams from playing official league games outside of their home territories. The specific question on which U.S. Solicitor General Elizabeth Prelogar will weigh in is whether an allegation that members of an association agreed to adhere to the association's rule is enough, standing alone, to plead a conspiracy for purposes of federal antitrust laws. There is no deadline for the solicitor general to file her brief.
Over a dissent from the court's three liberal justices, the justices denied review in Johnson v. Prentice , in which they had been asked to decide when prison officials violate the Eighth Amendment's ban on cruel and unusual punishment by continuously depriving an inmate in solitary confinement of exercise. The question came to the court in the case of Michael Johnson, who spent over three years in isolation at a state prison in Illinois. Johnson, who suffers from serious mental illness, including bipolar disorder, anxiety, and depression, was initially placed in solitary confinement for violating prison rules. Once there, his access to exercise was severely limited because of further infractions, which included spitting at guards and smearing his own feces around his cell: For a total of about three years, Johnson was only allowed one hour of exercise outside of his cell per month, and he contends that for nearly a year he did not even receive that hour.
Johnson filed a federal civil rights lawsuit against prison officials. A federal appeals court in Illinois rejected his claim. It ruled that depriving an inmate of access to exercise does not violate the Eighth Amendment unless it is done so as punishment for a "trivial infraction." After the full appeals court declined to rehear his case, Johnson came to the Supreme Court, which rejected his appeal on Monday.
Justice Ketanji Brown Jackson dissented, in an opinion joined by Justices Sonia Sotomayor and Elena Kagan. Instead of looking at the reasons why Johnson had been deprived of access to exercise, Jackson argued, the lower courts should have focused on whether prison officials had been "deliberately indifferent" to Johnson's health and safety. And if the court of appeals had done that, Jackson continued, Johnson's case should have been, "at the very least," allowed to go to the jury for it to reach a decision.
The justices will hold another private conference on Friday, Nov. 17.
This article was originally published at Howe on the Court .
Posted in Merits Cases , Cases in the Pipeline
Cases: Johnson v. Prentice , Diaz v. United States , United States Soccer Federation, Inc. v. Relevent Sports, LLC
Recommended Citation: Amy Howe, Justices take up expert testimony question in "blind mule" drug-trafficking case , SCOTUSblog (Nov. 13, 2023, 10:45 AM), https://www.scotusblog.com/2023/11/justices-take-up-expert-testimony-question-in-blind-mule-drug-trafficking-case/
Privacy Overview
Supreme Court denies case involving prolonged confinement without exercise
Over the objections of its three liberal justices, the Supreme Court on Monday denied a petition from a prisoner confined for years without the chance to exercise outside his cell.
The treatment of mentally unstable Illinois inmate Michael Johnson had previously divided the U.S. Court of Appeals for the 7th Circuit. It rejected his lawsuit alleging that keeping him in his windowless cell except for an occasional trip for a shower violated the Constitution's prohibition of cruel and unusual punishment.
Justice Ketanji Brown Jackson said the lower court was wrong. "For three years, Johnson had no opportunity at all to stretch his limbs or breathe fresh air," wrote Jackson , who along with Justices Sonia Sotomayor and Elena Kagan said the high court should have allowed Johnson's lawsuit against prison officials to go forward.
As is customary, the court's majority did not provide a reason for denying Johnson's petition.
As Jackson noted, individual justices for years have been concerned about solitary confinement. "Indeed, serious objections to this form of imprisonment have been brought to this Court for more than a century," she wrote.
But what made Johnson's case more unusual — and limited — was his objection to not being allowed into the caged outside area where inmates are allowed more room to move about than what is afforded in a cell that Jackson described as the size of a parking space.
Johnson, convicted for his part in a home invasion, has profound mental illness and was placed in solitary confinement in Pontiac Correctional Center as a result of multiple disciplinary infractions. He racked up a series of "yard restrictions," which meant no trips outdoors. The individual punishments lasted 30 to 90 days, "but the restrictions were stacked such that, in total, Johnson received over three years' worth" of punishments, Jackson wrote.
Johnson's condition worsened. "He suffered from hallucinations, excoriated his own flesh, urinated and defecated on himself, and smeared feces all over his body and cell," the justice wrote. "Johnson became suicidal and sometimes engaged in misconduct with the hope that prison guards would beat him to death. … Worse still, Johnson's dire physical condition led to further yard restrictions, as prison guards faulted him for being disruptive and having an unclean cell."
"This vicious cycle," Jackson wrote, continued until Johnson was transferred to a specialized mental health treatment unit, where his condition improved.
The Supreme Court has recognized that exercise is among the basic provisions of a prison, along with warmth and food. But a panel of the 7th Circuit said a prison's ability to deny the opportunity to exercise for a set period of time for serious infractions does not violate the Constitution, nor does "stacking" such punishments.
Johnson's attempt to have the full circuit review that decision failed on a tie vote.
Jackson said the circuit court had erred by focusing on whether prison officials were justified in issuing the individual restrictions rather than the effect they had on Johnson. The correct standard should be whether the conditions of confinement are attributable to a prison official's "deliberate indifference" to an inmate's health or safety, she wrote.
The lower court "did not consider the impact of cumulative exercise deprivation on Johnson's physical and mental health, or what was known to prison officials about the risks of such deprivation," Jackson wrote. "And there was more than enough evidence to support a reasonable jury finding that the overall 3-year deprivation of yard time that Johnson was subjected to was the result of unconstitutional deliberate indifference."
The case is Johnson v. Prentice .
Top Stories
Is Same Day Sentencing In Death...
Is Same Day Sentencing In Death Penalty Cases Proper? Supreme Court To Hear The Matter In January 2024
Padmakshi sharma.
22 Nov 2023 3:40 PM GMT
The Supreme Court today (22.11.2023) decided to list in January 2024 the petitions pertaining to whether same-day sentencing could be permissible in the cases of capital punishment or death penalty. The bench led by CJI DY Chandrachud stated that the registry shall notify the exact date of hearing in the matter in January 2024. It may be recalled that earlier, a bench comprising the then CJI...
The Supreme Court today (22.11.2023) decided to list in January 2024 the petitions pertaining to whether same-day sentencing could be permissible in the cases of capital punishment or death penalty. The bench led by CJI DY Chandrachud stated that the registry shall notify the exact date of hearing in the matter in January 2024.
It may be recalled that earlier , a bench comprising the then CJI UU Lalit, Justices S Ravindra Bhat and Sudhanshu Dhulia had noted that there were conflicting judgments regarding the grant of hearing to an accused before imposing death sentence on him. Taking into account the lack of a uniform framework in regard of separate hearings in death penalty matters, the Supreme Court had initiated a suo moto petition and referred the same to a 5-judge bench.
Today, the court appointed Ms Vidhi Thakkar, counsel assisting Senior Advocate Siddharth Dave (amicus curiae) as the nodal counsel in the matter and directed for all compilations to be submitted by December 15, 2023.
Charting out the scope of the proceedings, Senior Advocate Dave, underlined the reason behind the initiation of the suo moto proceedings. He stated that the issue arose after no psychological evaluation was made of the detenu in a large number of death sentence cases. He added–
" So your lordships were then confronted with various three-judge bench decisions which provided for same day sentencing. And there are various decisions of equal strength on the opposite side which do not say that it cannot be resorted to. "
Dave submitted that if same day sentencing was made permissible in death penalty cases, there would no scope for psychological evaluation or for any mitigation circumstances to be put forth by the detenu or the convict at the stage of the sentencing. He asserted–
" Same day sentencing in capital punishment cases cannot be permitted. It is the duty upon the court to call for mitigation circumstances, not only from the accused but it can also call from the jail authorities, so to know the mental framework and the physical incapacitation of the person. "
The counsel for Project 39A, which is an intervenor in the matter, argued that apart from the issue of time gap in the same day sentences, mitigation as an integral component of the right to a fair trial had to also be taken into consideration. Thus, he stated that the right to counsel needed to encompass the right of mitigation assistance to a convict before sentencing him to death penalty. He argued–
" If mitigation is an essential part of the right to defence, the right to fair trial through counsel would also incorporate appropriate mitigation assistance. It is only then the fair trial would be insured. Even the right to counsel would conceivably have to encompass mitigation aspect. Therefore, we have also place a mitigation model. "
It may be noted that in Bachan Singh v. State of Punjab , the court, in its majority judgment, had upheld the constitutionality of the death sentence, on the condition that it could be imposed in the "rarest of rare" cases. The majority in Bachan Singh also took note of the fact that convicts would be afforded a separate hearing, to urge why capital sentence ought not to be resorted to. The judgment had further noted the Law Commission's observation that courts should "give the party or parties concerned an opportunity of producing evidence or material relating to the various factors bearing on the question of sentence."
The present suo motu petition was initiated noticing the lack of a uniform framework in regard of separate hearings in death penalty matters. It took into account the case of Manoj & Ors. v. State of Madhya , where the apprehensions relating to the absence of such a framework was recorded and the importance of a separate hearing and the necessity of background analysis of the accused, was highlighted. In this case, it was suggested that the social milieu, the age, educational levels, whether the convict had faced trauma earlier in life, family circumstances, psychological evaluation of a convict and post-conviction conduct, were relevant factors at the time of considering whether the death penalty ought to be imposed upon the accused.
Case Title: In Re: Framing Guidelines Regarding Potential Mitigating Circumstances To Be Considered While Imposing Death Sentence SMW(Crl) No. 1/2022 PIL-W
Click Here To Read/Download Order
Supreme Court Starts Ethics Work, Congress or Court Must Finish
This week, the US Supreme Court announced its adoption of a code of conduct following months of ethics questions surrounding several justices—most notably undisclosed lavish gifts to Justice Clarence Thomas and his family.
Ethics experts weigh in about what the code of conduct achieves, next steps including the development of case law, and what role is left for Congress.
Let the Case Law Begin
Michael Broyde, Emory University School of Law
The newly announced Supreme Court Code of Conduct is a substantial contribution to alleviating the problems the Supreme Court currently confronts: a lack of clarity as to what—if any—ethical rules govern justices.
The document squarely addresses questions of justices' recusal while acknowledging the Supreme Court's unique place in our federal judicial system. Under Canon 3B3, it says that the "rule of necessity may override the rule of disqualification." Justices, unlike judges in federal district courts or circuit courts of appeals, are irreplaceable.
When a Supreme Court justice doesn't participate in a case, the court hears the matter with an incomplete bench—almost like an eight-person baseball team having to staff all nine positions on the field. Thus, the creation of an ethics code enhances respect for the Supreme Court by providing insight to litigants and the public as to how justices should weigh the decision to recuse.
But this isn't enough: Now that there is statutory law on recusal, next comes case law. The Supreme Court needs to hear cases in its usual course of business concerning the application of this ethics code and to resolve questions arising from recusal decisions. US law isn't defined solely by a written code, but also by a common law of interpretation that comes from judges and justices. This is true for ethics rules as well.
For example, Canon 3B3 simply screams out for elaboration and interpretation via case law. When does the rule of necessity override the rule of disqualification? How? In what way?
The resolution of questions like these can't be left solely to individual justices to decide for themselves and must be reviewed by the full Supreme Court. The court must provide uniform and binding interpretation for all justices going forward.
A Great Start
Charles Geyh, Indiana University Maurer School of Law
The code of conduct represents a great start. It is substantially similar to codes other courts have adopted and is a good faith effort to reassure the public that the court takes its ethical responsibilities seriously.
It also underscores the importance of the less formal dialogue between the court and Congress, in which the court responded constructively to congressional pressure for reform in a spirit of comity—to the end of enabling progress to be made without a Constitutional showdown.
That said, the court's adoption of a code is only a first step. Whether it's a meaningful one depends on what the court does next. If the code is nothing more than a cynical attempt to mollify Congress, the media, and court critics, then file away and ignore, ethical transgressions will persist, public confidence will continue to decline, and we will be no better off than before the code was adopted.
On the other hand, if the justices take steps to internalize the code as judges in the lower courts have—by reading it, talking about it, applying it, seeking interpretive guidance from the Judicial Conference Committee on Codes of Conduct, and periodically updating and revising it, this will help to establish a code culture that could make a meaningful impact.
Congress Still Needs to Act
Danielle Caputo, Campaign Legal Center
For years, good government advocates, like the Campaign Legal Center and many in Congress, have been calling for the Supreme Court to bind itself to a code of ethical conduct and designate a body to enforce that code of conduct. Despite our initial high hopes, the newly adopted code misses the mark by a mile.
First, the code doesn't actually require anything from the justices, as it only contains principles the justices "should" abide by. For a code to truly regulate conduct, its terms must be mandatory. This, combined with no method of enforcement at all, means the code is nothing more than a non-binding pledge.
Further, even with the adoption of this code, the court's ethics provisions remain woefully behind the other two branches of government. The court is still unable to meaningfully review substantial allegations of ethical misconduct, doesn't require transparency regarding a justice's decision whether to recuse themselves from a case, and doesn't provide clear rules for handling conflicts of interest.
It is critical for the public's trust in our democratic institutions that the highest court in the nation be held to the highest ethical standards. However, this so-called code is a clear indication the court is not interested in doing so on its own accord, and instead believes it shouldn't be accountable to anyone or anything but themselves.
It is vital that Congress continue its work to advance legislation that would create strong ethics rules for the court that contain clear guidance and a meaningful mechanism for enforcement.
This article does not necessarily reflect the opinion of Bloomberg Industry Group, Inc., the publisher of Bloomberg Law and Bloomberg Tax, or its owners.
Author Information
Michael J. Broyde is a professor and teaches legal ethics—including judicial ethics—at Emory University School of Law.
Charles Gardner Geyh is professor at Indiana University Maurer School of Law.
Danielle Caputo is a member of the Campaign Legal Center ethics team, holding elected officials accountable for ethics violations and proposing stronger ethics laws and rules for every level of government.
Write for Us: Author Guidelines
To contact the editors responsible for this story: Jessie Kokrda Kamens at jkame[email protected] ; Alison Lake at [email protected]
Learn more about Bloomberg Law or Log In to keep reading:
Learn about bloomberg law.
AI-powered legal analytics, workflow tools and premium legal & business news.
Already a subscriber?
Log in to keep reading or access research tools.
About the Center
Director's Letter Fall 2023
Jordan Center Statement on the Russian Invasion of Ukraine
Faculty Advisory Board
Affiliated Faculty
Distinguished Journalist in Residence
Post-Doctoral Fellows
Visiting Scholars
Upcoming Events
Past Events
19v: A Working Group on 19th Century Russian Culture
Russian Internet Memes: The Short Course
Russian TV Commercials: The Short Course
NYC Russia Public Policy Series
Video Archive
Event Recaps
Event Livestream
The Jordan Center Blog
Submission Guidelines
19v: An Occasional Series on the 19th Century
Russia's Alien Nations
Rereading Akunin
Immigrant Stories
Graduate Student Essay Competition 2021-2022
Fieldwork & Language Training Fellowship
Fellowship in Advanced Research
Jordan Center New York City Summer Fellowship
Short-Term Fellowship
Jordan Center Post-Doctoral Fellowship Program
Publication Fund
Masters and Undergraduate Research Symposia
Jordan Center Experts' List
Jordan Center in the Media
NYU Library Ukraine Research Guide
Teaching Russia Online Resource Database
Resources on Topics of Race and Racism in Russian Studies
Support the Center
Jordan Center for the Advanced Study of Russia
Crime and punishment in today's russia, by gavin slade & matthew light, gavin slade & matthew light.
The following piece by  political scientists Gavin Slade (Freie Universitaet Berlin) and Matthew Light (University of Toronto) is reposted from T he Monkey Cage  . In conjunction with this post, the publishers of Theoretical Criminology have agreed to ungate (provide free downloads for) all of the articles in the special issue described below for the readers of The Monkey Cage through July 8.
A spectacular crime was committed on the streets of Moscow in February. Boris Nemtsov , a leading opposition politician, was shot dead against the backdrop of Red Square and the walls of the Kremlin. Who fired the shots? And if it was a contract killing, who ordered it ? In the aftermath of the crime, police arrested several Chechens, a primarily Muslim ethnic group that fought, and lost, a war for independence from Russia in the 1990s and early 2000s. Following confessions, the suspects were charged with the murder.
According to pro-Kremlin commentators, the slaying was a hate crime, a reaction to Nemtsov's support for the Charlie Hebdo satirical magazine after the attacks in Paris the month before. Others suggested that Nemtsov's anti-corruption campaigns had upset powerful business interests. Civil monitoring bodies cast doubt on the confessions of the accused, claiming they had been obtained through torture. The general consensus among independent analysts was that justice would not be done and the real culprits would never be found.
As a major political assassination, the Nemtsov killing has garnered attention from Russia-watchers and political analysts. Yet, as a crime, it exposes an array of questions connected to law-breaking and criminal justice in Russia. For example, homicide was a pressing issue in the 1990s when crime and lawlessness exploded, but has fallen out of the headlines since then. How prevalent is homicide in Russia today? How do police, prosecutors and judges go about their work, and how independent are they from national leaders? Why do so many people believe we will never know who ordered the "hit" on Nemtsov? What forms of collaboration exist between organized crime, business and the state? Why are Chechens "the usual suspects" after high-profile killings? What differences in crime trends and criminal justice policies have emerged among post-Soviet countries?
Western audiences hear plenty of political analysis from post-Soviet countries, yet very little about basic questions of public order in those nations. A special issue of a leading scholarly journal, Theoretical Criminology , has just been published to address this gap. The special issue touches on many of the issues brought into focus by the Nemtsov murder. Almost 25 years after the collapse of the Soviet Union, this collection of papers shows that crime and policy responses to it are critical to understanding the political dynamics of the region, as also shown by last year's Euromaidan protests against the Yanukovych government in Ukraine. There, public anger at the venality of post-Soviet officialdom helped trigger the crisis of the regime, and the subsequent police attacks on protesters brought about its final collapse. Thus, it is high time for western observers who care about the post-Soviet countries to learn more about crime and social control in this intriguing world region.
Many criminal justice issues in post-Soviet countries will seem familiar to western audiences: abuse of police powers, pressures of immigration and the rise of hate crime, collusion between politicians and business, and crises of confidence in prison systems. Yet these issues take on peculiar, local forms in the region that require specific responses as well as contextually sensitive research. The articles in our special issue work around four key dimensions of post-Soviet crime and criminal justice: Soviet legacies; official malfeasance; violence and social dislocation; and "informality"—the use of unofficial relationships to circumvent formal rules and institutions. Here are some especially provocative findings from our collection (hyperlinks are provided for free downloads of the papers):
Despite Russia's Post-Soviet political transformation, Russians today are actually more afraid of police violence than citizens of the People's Republic of China, perhaps for good reason ( Matthew Light, Mariana Moto Prado and Yuhua Wang ).
Western-inspired prison reforms meant to improve prisoners' living conditions have actually been resisted by many inmates, who still support Soviet-style prison camps ( Laura Piacentini and Gavin Slade) .
Russian police massage homicide statistics to hide a murder rate that may be among the world's highest, reflecting the harshness of Russian social relations and everyday life ( Alexandra Lysova & Nikolay Shchitov ).
Russia has more skinheads than any other country in the world, and the Russian government is actively courting European racist and ultra-nationalist groups, some of whom have supported Russia's intervention in Ukraine. Yet Putin now fears that violent racists could turn against his own regime ( Richard Arnold ).
Despite post-Soviet efforts to reform criminal trials, judges in Ukraine and Russia remain weaker than prosecutors, while little Estonia has become an impressive beacon of judicial independence for the whole post-Soviet region ( Peter Solomon ).
In the Republic of Georgia, increasing political competition has been key to taming official corruption, yet in Ukraine and Kyrgyzstan, political competition actually led to greater corruption ( Alexander Kupatadze ).
Although Putin claims to have cleaned up Russian public administration, the market for bribes actually increased in the 2000s. Informal power networks pervade every official institution and help keep Putin in office. Yet they also impede Russia's modernization ( Leonid Kosals & Anastasia Maksimova ).
These findings invite further research and comparison. In some cases, western criminological concepts – "hate crime," "judicial independence," "white collar crime," "corruption" or "police abuse" – need testing anew and adapting in the changing terrain of the post-Soviet region. In other cases, entirely new concepts may be required for the realities of post-Soviet crime. The issue also poses broader questions: Will post-Soviet countries eventually converge on patterns of crime and punishment (so to speak) similar to those in other industrialized societies? And indeed what role should the United States and other western partners play in promoting criminal justice reforms in post-Soviet countries? The United States actively promoted such reform efforts, yet many of its own criminal justice policies may not work well in post-Soviet countries — and some U.S. policies have been strongly criticized by scholars and civil society.
Criminological puzzles abound in the post-Soviet region. These papers, temporarily available for free at the link below through Sage publishers, explore the diverse trajectories these countries have followed since independence in 1991. Speculation will continue over scandals such as the murder of Nemtsov or the massacre of protesters on the Kiev Maidan. Yet the contours, contexts and consequences of these events can still be drawn and analyzed – as crimes. They thus concern not only political scientists and journalists, but criminologists, as well, and indeed, any informed observer of this major world region.
Theoretical Criminology, Volume 19, Issue 2, is available now ungated (free downloads) through July 8 here .
Published: 19 - May - 2015
Tags: Boris Nemtsov , Crime , Criminology , law enforcement , law-breaking , Organized crime , prison reform , prison systems , Soviet Union , White-collar crime
Category: News
Supreme Court leans toward upholding law that bars those accused of domestic violence from having firearms
WASHINGTON — The Supreme Court indicated Tuesday it would uphold a federal law that prohibits people under domestic violence restraining orders from owning firearms , potentially limiting the scope of its own major gun rights ruling last year.
The case gives the court's 6-3 conservative majority a chance to consider the broad ramifications of the 2022 decision, which for the first time found that there is a right to bear arms outside the home under the Constitution's Second Amendment.
The ruling, in a case called New York State Rifle & Pistol Association v. Bruen , made it clear that gun restrictions had to be analyzed based on a historical understanding of the right to bear arms. As such, the decision raised questions about many existing gun restrictions that gun rights activists say are not anchored in historical tradition.
But during oral arguments, the justices appeared receptive to Solicitor General Elizabeth Prelogar's argument that the prohibition fits within a long tradition of disarming people who are considered dangers to society.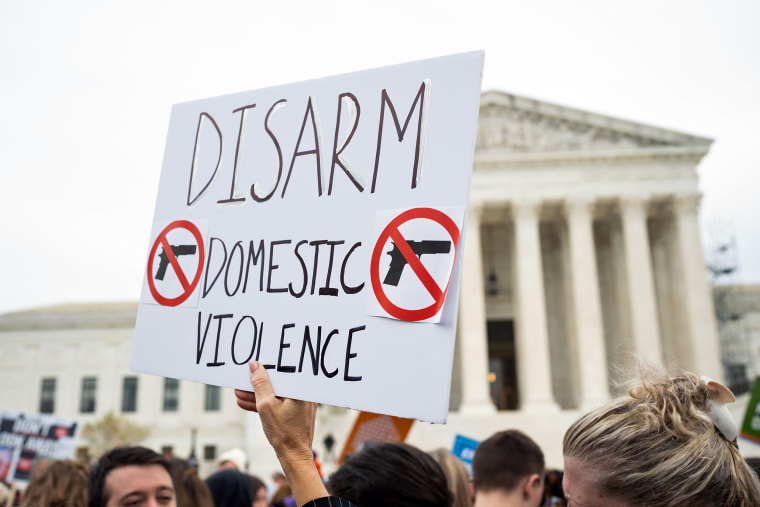 "That principle is firmly grounded in the Second Amendment's history and tradition," Prelogar said. "Throughout our nation's history legislatures have disarmed those who have committed serious criminal conduct or whose access to guns poses a danger."
Conservative Justice Amy Coney Barrett, who was in the majority in the 2022 case, indicated she agreed with Prelogar, saying that "the legislature can make judgments to disarm people consistently with the Second Amendment based on dangerousness."
Although some conservative justices seemed concerned that it is too easy for state courts to disarm people accused of domestic violence, that is not the legal question before the court, which concerns only the federal prohibition.
No justices indicated they were inclined to strike the law down because there was no history of domestic violence gun possession bans dating to the nation's founding.
Zackey Rahimi, a Texas man whose partner obtained a restraining order against him in February 2020, argues that he cannot be prosecuted under the federal gun possession restriction in light of what the Supreme Court concluded.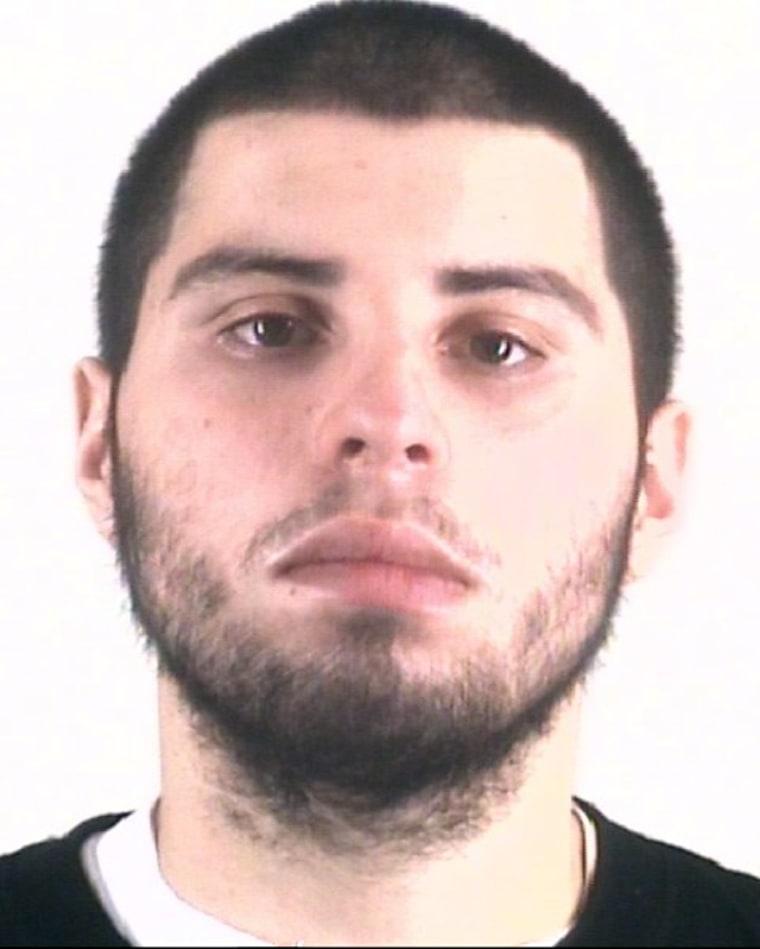 But his lawyer, J. Matthew Wright, faced hostile questions from the justices.
Liberal Justice Elena Kagan said he seemed to be hesitant to acknowledge the broad ramifications of striking down the federal law.
"I feel like you are running away from your argument, you know, because the implications of your argument are just so untenable," she said.
The federal provision is just one of many federal and state laws, some of which are long-standing, to have been challenged in light of the Supreme Court's 2022 ruling.
In several cases, federal judges have ruled that other federal gun restrictions also violate gun rights, including one that prohibits felons from possessing guns and another that bars people under 21 from buying firearms.
A separate provision that bars users of illegal drugs from possessing firearms has drawn scrutiny, too, in part because Hunter Biden, the president's son, has been charged with violating it and has indicated he will mount a constitutional challenge.
Whatever the Supreme Court rules in the Rahimi case will affect how courts handle challenges to those other federal restrictions, as well as similar state laws — an issue that was clearly on the justices' minds.
Rahimi's ex-partner, with whom he shares a child, obtained a restraining order after an incident in an Arlington, Texas, parking lot in 2019. Rahimi allegedly knocked the woman to the ground, dragged her to his car and pushed her inside, causing her to knock her head on the dashboard, prosecutors said in court papers. He also allegedly fired a shot from his gun in the direction of a witness.
Even while the protective order was in place, Rahimi was implicated in a series of shootings, including one in which he allegedly fired bullets into a house using an AR-15 rifle, prosecutors say.
Chief Justice John Roberts probed Wright about whether Rahimi himself should be considered dangerous.
"You don't have any doubt that your client's a dangerous person, do you?" he asked Wright.
When Wright said it would depend on what the definition of dangerous conduct was, Roberts responded: "Someone who's, you know, shooting at people. That's a good start."
Rahimi faces state charges in the domestic assault and a separate assault against a different woman. But the case before the justices concerns his separate prosecution by the Justice Department for violating the federal gun possession law.
Rahimi ultimately pleaded guilty and was sentenced to six years in prison.
The New Orleans-based 5th U.S. Circuit Court of Appeals applied the Supreme Court's 2022 ruling in Rahimi's case and concluded in a March ruling that the law "fails to pass constitutional muster."

Lawrence Hurley covers the Supreme Court for NBC News.