Skip to content
Accessibility Help
We use cookies to improve your experience of using this site. Read more about cookies here .
Accessibility
Default text size A
Large text size A
Larger text size A
My shortlist
The Big Help Project
Description
The Big Help Project is a local charity with two clear aims: to feed the hungry in Knowsley, and to work with people who are in poverty to help them overcome that poverty and move on to a better future. In the years we have been operating, we have worked with hundreds of clients-some of these clients have come to us just once, with one-off crisis, whilst others engage with us long-term, accessing support from our additional services such as Jubilee Debt Advice or Next Steps employability support.
Big Help are providing a number of activities at Roby Community Centre. These involve free activities such as coffee mornings, mens wellbeing club, lunching club and digital hub. There are various yoga classes, fitness classes, childrens dance and drama groups and stay & play for toddlers all priced between £3-£5 with various offers in place too. We also provide Big Help Food Club where people can pay £3.50 or £5 to get between 10-20 items of food.
Services explained:
Foodbank - providing 3 days food for people in crisis
Foodclub – providing quality food via club membership fee
Jubilee Debt Advice - help to find ways out of debt
GetConnected – help to find work and training
Include IT Mersey - get online, set up an email, open a bank account, On-line learning and accessing benefits
Baby Basics - service for new, vulnerable mums (must be referred by health professional)
Community Repaint/Painting Green – offering good quality paint at greatly reduced prices
Shops – Huyton – Community Shop - Clothes, household goods
Instagram: @bighelproby
Service Details
The Big Help Project, Link Road, Huyton, Liverpool , L36 6AP (directions displayed on map)
The Community Shop, 53 Derby Road, Huyton, Liverpool , L36 9UQ (directions displayed on map)
Tower Hill Food Club, Ebony Way, Kirkby, Liverpool , L33 1XT (directions displayed on map)
View all 4 locations
The general public
Older people
Young people
People who are physically disabled
People with mental health issues
People with substance misuse issues
People with a dual diagnosis (mental health and alcohol/drug use)
People with a brain injury
People with a sensory disability
People with dementia
People with a learning disability
Homeless people
Black and minority ethnic people
Asylum seekers and refugees
Gypsy and traveller community
Lesbian, gay, bisexual and transgender people
This page was last updated on 17 July 2023
/Services/GetMapMarkers/3641
Contact Details
People who viewed this service also viewed.
Essential support and foodbanks/pantries in Liverpool
Outdoor and face-to-face activities in Liverpool
Liverpool Lighthouse: Community Connect (skills development, health & wellbeing)
Linking Help with Hope (formerly The League of the Helping Hand)
Women's Health Information and Support Centre (WHISC): Activities and Support
Search form
Status message
You are here, the big help project.
The Big Help Project is a Knowsley based charity that does not affiliate itself with any political party. They are non-judgemental and inclusive, providing assistance to people of all backgrounds and all faiths or none who are found to be in genuine need.
The Knowsley Foodbank is the biggest project they are involved in.  It is based in Huyton Business Park and has 10 distribution centres across the Borough. Distribution centres are staffed by well trained, enthusiastic volunteers.
The Big Help Project Food Club is a community store. Run by volunteers and staff, the store offers a wide range of food and other essential household goods to its members.
Jubilee Debt Advice offers free, confidential, one-to-one advice about budgeting and managing debt.  They are open for people to drop-in on Fridays from 10am to 2pm at Changing Lives (formerly Platform 51), 101-105a Cherryfield Drive, Kirkby, L32 8SA and Saturdays 12noon – 2pm at St Mary's Church, Leathers Lane, Halewood, L26 9TS
Big Help Employability aims to put people back in charge of their lives and to give them the resources they need to break free from poverty. It does this by working with individuals on a one-to-onto basis to support and encourage them, enabling them to return to training or employment
Baby Basics Knowsley was founded in 2014 and currently works in collaboration with Knowsley's two Community Midwives and other agencies to provide a Moses Basket full of much needed essential items and help for vulnerable groups such as teenage mums, asylum seekers and women fleeing domestic violence and trafficking.
Big Help Trading works through two shops in the Huyton Shopping Centre, open Monday to Saturday 9.30am – 5.00pm and a furniture store in Picton Road.
Homes with Style is an ethical payment store where you can purchase affordable household electricals and some furniture (more available at the Picton Road store).  White goods are supplied by Co-op Electricals and are available to purchase outright through credit arranged through the local Credit Union.  There are no compulsory warranties; no hidden extras and interest rates are competitive.  The store is also an outlet for Community RePaint selling remanufactured paint at affordable prices.
The 2nd shop sells a range of adults and children's clothes as well as books, toys and bric-a-brac.
The Community RePaint scheme collect reusable, leftover paint and redistribute it to individuals, families, communities and charities in need, improving the wellbeing of people and the appearance of places across the UK.  They also retail paint and accessories through its Homes with Style shop in Huyton and Big Help Community shop in Wavertree.
Fresh Start  exists to help anybody who is homeless or at risk of becoming homeless and needs support to make positive life changes.
Volunteer your time , there are many opportunities to help and to invest some of your time, either regularly for a few hours a week or per fortnight or perhaps just on an occasional basis, so please contact them for details.
Skip to navigation
Skip to content
Back to search results
Knowsley Foodbank (The Big Help Project)
Contact details.
Knowsley Foodbank (The Big Help Project) 212 Boaler Street (Office Address) Liverpool L6 6AE
Public phone: 0151 673 1250 (Main Office) / 0151 672 1250 (Foodbank Direct)
Email: [email protected]
Website URL: http://bighelpproject.com/knowsley-foodbank
General information
Service offered: Big Help Project, incorporating Knowsley Foodbank and Baby Basics. Foodbank, help for new vulnerable mums. Big Help Trading offering community shop, furniture and assisted purchasing of new white goods. Please see website for the various foodbank locations - https://www.knowsleyfoodbank.org/foodbank-locations .
Target group: Local People in Crisis
Area served: Local Community
How to contact: Phone - 0151 673 1250 (Main Office) / 0151 672 1250 (Foodbank Direct) / Email. Various times and locations – please see our website.
Availability
Monday: Various times and locations – see our website.
Office Hours: Mon - Fri 8:30AM - 4PM
Accessibility
Wheelchair access: Yes - full
Accessible toilets: Yes
Access notes:
Other information
Languages other than English: None
Charity number: 1141024
Year established: 2011
Staffing: 20+ full and part time staff. Over 100 volunteers.
Public transport: N/A
Record last checked: 05 September 2023
The Big Help Project hopes to help local community
Homes with Style store to open in Huyton
Get our Knowsley newsletter for the best stories, photos, videos and opinion
Thank you for subscribing!
We have more newsletters
Award-winning charity the Big Help Project is challenging high-interest retail outlets with the opening of their new flagship Homes with Style store in Derby Road, Huyton.
The new store will offer customers an alternative to the traditional rent-to-own market, giving people the opportunity to purchase a wide range of household products at competitive interest rates.
A unique partnership, including the Big Help Project, Knowsley Council, Co-op Electricals and local credit unions, will see credit provided at affordable rates, with no hidden charges and no compulsory warranties.
The store will also be an outlet for Community RePaint, retailing recycled paint to suit all budgets.
Executive chair of the Big Help Project Cllr. Peter Mitchell said: "We are delighted and proud to be bringing our first Homes with Style store to Huyton.
"When people pay high interest rates for household goods, they have little left to pay for essentials such as rent, heating and food.
"It is simply unacceptable for children to be hungry or cold because their parents are paying extortionate prices for televisions, fridges, cookers or furniture.
"Our unique partnership with the Co-op and local credit unions enables us to offer a fantastic range of top-quality household brands to our customer and save them hundreds of pounds at the same time."
CEO of the Big Help Project Dr Barry Cooper explained: "This store represents an exciting new phase for the Big Help Project, giving people in the local community an opportunity to furnish their home through an ethical credit model with competitive interest rates, no hidden charges or compulsory extras, and a repayment structure that rewards early repayment and sensible borrowing."
The store will be opening with a formal opening ceremony on Thursday, December 8 at 11am to be attended by the Mayor of Knowsley Cllr. Frank Walsh, Leader of Knowsley Council Cllr. Andy Moorhead and local dignitaries and friends of the Big Help Project.
Knowsley Council
Knowsley council leader
The Co-operative
Most Recent
Big Help Golf Day
Thursday, 8 September 2022
09:00 21:00
Huyton & Prescot Golf Club Hurst Park Drive Liverpool, England, L36 1UA United Kingdom (map)
Google Calendar ICS
Back by popular demand! Our annual charity Golf Day will take place at Huyton & Prescot Golf Club.
After last year's terrific event, we are pleased to announce our second Golf Day at the stunning Huyton & Prescot Golf Course. Proceeds from this event will support The Big Help Project and Knowsley Foodbank; supporting people living in poverty and crisis.
£295.00 for a team of four
*There are various sponsorship packages available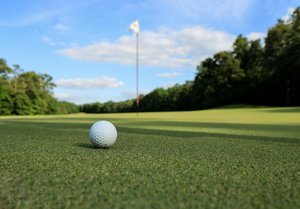 To book your team's place or for more information, please call us on:
0151 482 6089
or email our fundraising team at:
Liverpool Cathedral Abseil
Cookies on Companies House services
We use some essential cookies to make our services work.
We'd also like to use analytics cookies so we can understand how you use our services and to make improvements.
You've accepted analytics cookies. You can change your cookie settings at any time.
You've rejected analytics cookies. You can change your cookie settings at any time.
We use cookies to make our services work and collect analytics information. To accept or reject analytics cookies, turn on JavaScript in your browser settings and reload this page.
Please press ENTER to search
Peter MITCHELL
Filter appointments, total number of appointments 14, big help group ltd (13237911), big help project ltd (13114904), big help holiday homes limited (12788686), housingthehomeless limited (12444332), big help homes c.i.c. (12395393), big help green ltd (12280606), citi construct north west ltd (12053133), big help property services limited (11935702), citi property group north west ltd (11906294), big help housing co ltd (11687154), big help trading co ltd (09366282), yoga nation wellbeing hub cic (11965716), kelsi support ltd (08971974), citi property group limited (09975447).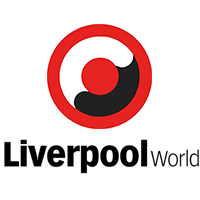 LiverpoolWorld
Remembrance Day 2023: Commemorations and events taking place in Liverpool and Merseyside
Posted: 6 November 2023 | Last updated: 6 November 2023
Armistice Day takes place on November 11 with Remembrance Sunday falling on November 12. Commemoration events will be held around Merseyside.
Armistice Day and Remembrance Sunday take place this weekend, with a number of services being hosted in and around Liverpool in honour of those who have given their lives for their country since 1914.
The services commemorate the signing of the Armistice which brought an end to the First World War and remembers those who have fought and paid the ultimate sacrifice for us in conflicts of the past. The day has grown into an annual day of solemn remembrance for those caught up in some of the most horrendous man-made events in human history.
The day is marked on November 11, whilst Remembrance Sunday falls on the Sunday closest to November 11. In 2023, this is Sunday, November 12.
Below are the events being held across Merseyside.
Liverpool City Council's annual remembrance service: The council's annual service will take place on Sunday, November 12 at St George's Plateau. The Band of The Duke of Lancaster's Regiment and The Pipes and Drums of The Liverpool Scottish Regimental Association will play from 10.40am, in the run up to the start of the service. At 11.00am the traditional firing of the gun will signify the start of the two-minute silence, with another firing to mark its conclusion. Following the silence and a traditional wreath laying and service by key civic, military and religious leaders and Cadets, the parade will then march from St George's Plateau to salute the Cenotaph.
University of Liverpool service: The University will hold services of remembrance on Friday, November 10 to honour staff and students who died in the First and Second World Wars and other conflicts. A service will take place at the Victoria Gallery and Museum. Attendees should gather near the memorial on the ground floor of the building at 10.30am. Another ceremony (no registration required) will take place outside at the Chevasse memorial at Abercromby Square. Those wishing to attend should gather prior to 11.15am at the memorial.
Huyton Cenotaph: Organised by the Royal British Legion, two services will take place at Huyton Cenotaph on Saturday, November 11 from 10.45am and Sunday, November 12 from 10.50am. 
Prescot Cenotaph: A parade will take place from Prescot Primary to Prescot Parish church followed by an outdoor service at the cenotaph and an indoor service at Our Lady Immaculate & St Joseph Church on Sunday, November 12. The first parade starts at 10.25am.
Kirkby Cenotaph: An outdoor service, organised by the Royal British Legion, will take place at Kirkby Cenotaph from 10.30am on Sunday, November 12. It includes traditional wreath laying.
Royal British Legion Southport remembrance parade: Southport's Royal British Legion is hosting its annual parade, with support from Sefton Council on Sunday, November 12. The parade begins on Wesley Street and attendees are asked to gather from 9.30am, with the march beginning at 10.30am.
St Helens Council service: Residents wishing to pay their respects are asked to congregate at Victoria Square, St Helens Town Centre, on Sunday, November 12 at 10.30am where a parade - led by Armed Forces veterans and young representatives from the cadets, scouts and guides - will make its way from Birchley Street to the cenotaph near St Helens Town Hall.  The ceremony - which will be signed by an interpreter - will open with a welcome and prayers from Revd Rachel Shuttleworth before the square observes a two-minute silence at 11.00am. 
Other St Helens services on November 12:
All Saints Parish Church in Rainford at 10.00am.
St Anns Church, Rainhill at 10.30am.
The war memorial at the junction of Burrows Lane and St Helens Road, Eccleston Park, 10.50am.
Vista Road Remembrance Garden in Haydock at 2.45pm.
Wirral Council's annual remembrance service: Taking place at The Cenotaph in Birkhead, Wirral Council's service will this year be hosted on Saturday, November 11. The event begins at 10.30am with a march by the Poppy Band, readings, a choir and wreath laying.
Flaybrick Memorial Gardens: Friends of Flaybrick are hosting their annual service on Saturday, November 11 at Flaybrick Memorial Gardens, Birkenhead. Attendees are asked to gather from 10.40am and a number of readings will take place as well as the wreath laying.
More for You
Jeremy Hunt considers full state pension triple lock boost in Autumn Statement
Aldi issues Christmas warning to shoppers affecting more than 1,000 of its stores
Measles outbreak declared in UK city as experts issue warning to parents
Felipe Massa outcome could trigger Lewis Hamilton 2021 challenge – Timo Glock exclusive
Heroic Maxwell's 201 not out leads Australia into semi-finals
Poland signs $5 billion deal with MBDA for air defence systems
Exeter University waits for ruling on appeal over Second World War bomb
Woman was sacked for refusing to accept demotion while being treated for cancer
Varadkar warns against expelling Israeli ambassador to Ireland
F1 team armed with 'clear evidence' ahead of crunch US GP investigation
20 awesome albums that critics initially hated
NATO suspends key Cold War treaty after Russia pulls out
Zelenskiy calls for Ukrainian unity after rift with top general
Ulez and 20mph crackdowns will not be enforceable by law after being left out of King's Speech, No 10 admits
Major diabetes breakthrough as 150,000 people to be offered artificial pancreas
EU asks for more information on Meloni's move to send asylum seekers to Albania after 'practically zero notice' of deal – Europe live
Lead singer of indie band dies suddenly aged 26
Palestinian PM breaks down in tears during cabinet meeting
Ukrainian Missile Strike Cripples New Russian Warship Before It Can Even Fight in Black Sea Fleet
Suella Braverman defies No 10 over 'homeless tent' stunt in new leadership pitch