What are the main elements of creative writing?
Self Publishing Guide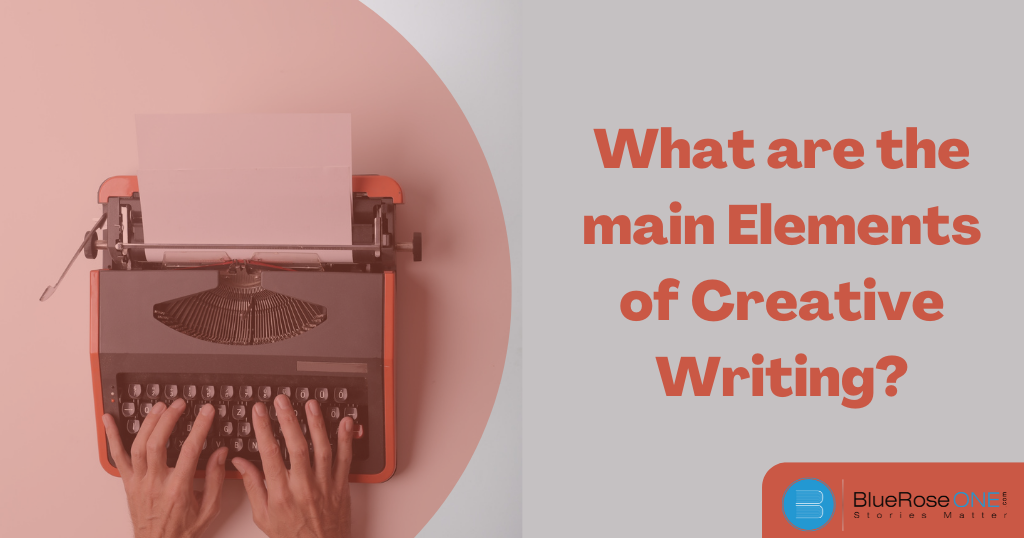 As the name implies, creative writing is a type of writing that extends beyond the traditional boundaries of normal, professional, academic, or technical writing.
Instead, it encompasses a wide range of genres and styles in both fiction and nonfiction writing, including storytelling, playwriting, poetry, prose, journalism, and more.
Read:  List of top 10 Online Dictionaries for Writers.
Though the definition is somewhat ambiguous, creative writing is generally defined as any type of writing that is original and expressive of oneself. It is usually distinguished by an emphasis on narrative craft, with an emphasis on elements such as character development, narrative, and plot, infusing its structure with imagination, invention, and story.
In this sense, creative writing can be defined as any writing of contemporary, original composition that is not bound by standard conventions and employs a wide range of elements in its craft. 
In an academic setting, creative writing classes are usually divided into fiction, poetry, or scriptwriting, with a focus on writing in an original style that is not defined by pre-existing structures and genres.
Here's the list of top 9 elements of creative writing-
• Character
Characters  are essential in creative writing. While it is possible to write a book creatively in the second person, you must still develop the character in order to tell the story. Character development is the discovery of who a character is and how they change throughout the course of your story. Readers should be able to fully comprehend your main characters from beginning to end.
Characters are either round or flat, or dynamic or static.
Read:  Jnanpith(Gyanpith) Award: Winners, History, Nomination Process
Flat characters are two-dimensional in the sense that they are simple. Round characters, on the other hand, are multifaceted beings with many diverse traits that evolve, sometimes to the surprise of the reader.
Dynamic characters  fluctuate during the plot, whereas static characters remain the same throughout.
• Dialogues
Your characters can only be explained to an extent – to make your story more dynamic, the need of  dialogues  is abundant.  Dialogues  help people know the varieties of emotion in which the writer would convey certain sentences through a dialogues; also, it sets the characters' personalities strongly.
• Narration
The  narration  helps you understand what all is happening together. Writing the scenes itself, the flesh of the world you're building, is another important aspect of fiction writing.
Knowing what needs to be communicated is one of the most crucial writing methods in this. What are the folks wearing, and where are they from? What information does your target audience require? What can you omit without causing harm? A lot of unnecessary information slows down the pace of your piece.
The literary element setting involves the historical moment in time and geographic area in which a story takes place, and it helps create the main backdrop and mood for a story.  Setting  has been referred to as narrative world or milieu to incorporate a backdrop (particularly society) outside of the story's immediate surroundings.  Setting elements  may include culture, historical period, location, and time. Setting, along with story, character, topic, and style, is regarded as a key component of fiction.
• Structure
Will you compose an ode or a sonnet, a ballad, a novel, a short tale, or a limerick? And, once you've made that decision, how do you deal with the particularities of these forms? Furthermore, how and why did you make that decision? The spacing, paragraph, or verse  structure  all contribute to the reader's aesthetic experience. The  structure of your text  is the font play to display emphasis, distinct elements, or changes in different features.
Creating  conflict  is the cornerstone to effective narrative. The  conflict in a story  is established by the writer soon after the main character is introduced. Conflict is the catalyst for action and the beginning of a story. Every writer should understand how to create interesting conflict.
Read:  Sahitya Akademi Award: History, Nomination Process, History.
You can use six different sorts of conflict to move your story:
Character vs. self
Character vs. character
Character vs. society
Character vs. supernatural
Character vs. technology
Character vs. nature
What distinguishes creative writing from other types of writing is that the former always includes a  plot  of some kind – and a distinctive one. Yes, remakes are called  creative writing ; but, the majority of creative writers build their own plot based on their own unique ideas. There is no story without a storyline.
• Point of Views
You can express yourself in a variety of ways. However, the two most prevalent in creative writing are first person and third person.
First Person – The narrator is the major character in this  point of view . This means that you will read sections beginning with "I" and recognize that the primary character is narrating the story.
Second Person – This point of view is most typically employed in educational writing, such as this blog post, rather than creative writing. It's  second person point of view  when you see the word "you" and the narrator is speaking directly to you.
Third Person – There are several versions of this  point of view . Third person limited, third person many, and third person omniscient are all options. The first is commonly encountered. When speaking about the character you're following, the narrator in third person limited uses "he/she/they." Nobody else knows that character's inner thoughts and feelings. It's similar to first person, but instead of the character delivering the story, a narrator does. Third person multiple is similar to limited in that the narrator now knows various characters' inner thoughts and feelings. The last form, third person omniscient, occurs when the narrator continues to use "he/she/they" but has complete knowledge. They know everything there is to know about everyone.
While non-creative writing can include conversation (as in interviews), it is not employed in the same manner that creative writing does. Aside from silent films, creative writing requires language to reinforce the tale.
A  theme  is the central topic of a piece in contemporary literary studies. The most popular modern definition of theme is an idea or point fundamental to a story that can often be summed up in a single word (e.g. love, death, betrayal). A story can have multiple themes.  Themes , which are usually inferred rather than addressed openly, frequently examine historically widespread or cross-culturally recognizable topics, such as ethical problems.
Read:  List of Most Prestigious Literary Awards in 2022
These elements are the soul of your story. Keeping them all in will help you create an enigmatic and alluring story that compels the readers to read your book.
Find all the blogs here.
About The Author
Latest Posts
Mansi Chauhan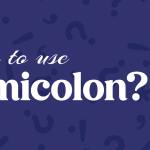 You May Also Like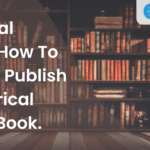 Leave a Reply Cancel reply
Your email address will not be published. Required fields are marked *
Save my name, email, and website in this browser for the next time I comment.
recommended reading
starting to write
people and characters
audience and readability
words and language
time and place
plot and story
form and structure
planning and organising
overcoming difficulties
crafting and editing
inspiration
competitions
tips & teases
three essential elements in creative writing
A sleepy fly lands on a sun-soaked leaf to bask for a moment. She doesn't notice the hungry, squat, still figure in the shadows. A long, sticky tongue whips across the void and hooks her into a gaping darkness.
Every piece of Creative Writing depends upon the inclusion of three essential elements, without which your story will be limp and lifeless: Characters, Conflict and Context.
Think of these as the Three Cs or Columns, without which your story will not get off the ground. Wherever (context) there are creatures (characters) there is struggle (conflict).
You will read that there are other essential elements in Creative Writing, such as Plot, Point of View and Setting, but they all depend onand arise from Characters, Conflict and Context.
These three elements run through every tale, intertwined and totally interdependent. Take away one of the Cs and your story comes crashing down.
You don't need people in a story, but you do need Characters. When we say "Characters", we mean people, animals, machines, mythical and fantasy creatures, and any other entities that could represent personalities in any form. These could include gods or usually inanimate objects that have been given characteristics normally associated with "people", such as trees, clouds, the wind, and so on.
What makes characters interesting? Why do people behave as they do? What changes to make someone act in a certain way? How does a change in circumstance come to bear on a person's life? Why does one person react in one way and another differently?
Ask these questions of yourself, and of your characters, and you will make swift progress in understanding how to build characters and bring them to life.
Although you may start with a character or characters you cannot deal with them in isolation for long. The dynamics of their relationships with one another, and with their background and circumstances, are what spark the conflict. Imbalance and change are key.
Imbalance or change may take place over a long time, and only when reaching a particular point result in conflict. However, conflict may arise quickly from some big event, accident or different behaviour. Motivation may develop gradually or suddenly. It may be in reaction to events or to provoke them.
In further posts we explore in detail Building Characters and Revealing Character and will look further at motivation. I hope you will read more.
The world thrives on struggles at microscopic and massive scales and everything in between.
But what causes conflict? Answer this question and you are getting to the bones of what make a good story.
We live in an unequal world and there is tension all around us. The hierarchy of nature plunges every living being into daily conflict as one creature strives at the expense of another – for food, shelter or a mate, the fundamental needs of life.
As humans we complicate matters with desire, which we often confuse as need.
There is imbalance everywhere and constant change. These are what give rise to conflict. Imbalance in desire, circumstances and/or expectation or change(s) trigger conflict.
A frog has not eaten enough; a teenager wants what her elder sister has; a husband desires more than his spouse gives him; a politician hankers after more power; an addict's desire for drugs is greater than his ability to pay for them (but why did he even begin using?).
Think of conflict as arising from tension caused by imbalance or as a result of change. The struggle is to resolve imbalance, or rectify unwanted outcome of change.
Drama is all around and within us. It is the magnification and complication of that drama that gives us the conflict we need for a good story.
In later lessons we will learn about the different types of conflict, its sources and how it relates to plot and story.
Please subscribe to our newsletter and don't miss a thing.
Creative Writing teachers usually speak about "Setting", which includes Time and Place. I prefer to talk about "Context", which includes Time and Place but also a great deal more.
When we discuss the Characters and Conflict in a story, we have to consider motivation, as this is crucial both in building and revealing character and in the rise of conflict. In this Context is everything.
So, in addition to Time and Place, Context involves circumstances – financial, relationship, living situation, country, culture, family, work, and so on. But it can also involve the wider context of political climate (which leads to certain circumstances), social environment, dominant religion, and a whole host of other factors which may (or may not) affect a character's motivation.
Background is so important in Creative Writing. Even if you are not providing the whole background story to your readers you must know it yourself, because you need to know what motivates people, and why they are how they are. If you don't know these things your audience will find you out and your story will not hold together.
You may not start with context, but soon after starting to write your piece, your time, place, and other elements of Context will start to emerge, and this is when you need to develop it further.
The relationship between Character(s), Conflict and Context is inextricable. The three pillars must be strong.
There will be future posts on 'Establishing a Sense of Time and Place' and other aspects of Context.
Join our mailing list to get regular updates, tips and teases in our newsletter.
exercise - what makes characters interesting?
Take a sample of a few people you know, either socially or at work. Think of no more than six but no fewer than three people – some you like and some you are not so keen on but each of whom you could describe as  "interesting".
What makes you want to listen to them, or to argue with them? What makes you envious or feel sorry for them? What do they say or do that you agree with or that you don't like? What about them makes you laugh or frown? I'm sure you get the idea.
Write their names each in the centre of a blank, preferably unlined, sheet of paper. Consider each person in turn and on spokes radiating from their name write something about them you think makes them interesting.
Include physical attributes and habits, speech, and behaviour as well as lifestyle factors, possessions, relationships and anything else you can think of about them.
For the second part of this task take two of these people, preferably who don't know each other, and highlight for each of them any of the interesting facts you have already identified you think would cause conflict between them.
accredited by
PeopleCert, on behalf of Axelos
Company brochures
3,000,000+ delegates
15,000+ clients
1,000+ locations
KnowledgePass
Log a ticket
01344203999 Available 24/7
BIGGEST BLACK FRIDAY SALE!
GET THE 70% EXTRA OFF!
My employer
We cannot process your enquiry without contacting you, please tick to confirm your consent to us for contacting you about your enquiry.
By submitting your details you agree to be contacted in order to respond to your enquiry.
What are you looking for?
Sorry looks like we are having trouble finding the course you're looking for..
We may not have the course you're looking for. If you enquire or give us a call on 01344203999 and speak to our training experts, we may still be able to help with your training requirements.
Or select from our popular topics
ITIL® Certification
Lean Six Sigma Certification
Scrum Certification
Change Management
Business Analysis
Microsoft Azure
Microsoft Excel & Certification Course
Microsoft Project
Press esc to close
Talk to a learning expert
Fill out your contact details below and our training experts will be in touch.
Fill out your contact details below
WHO WILL BE FUNDING THE COURSE?
By submitting your details you agree to be contacted in order to respond to your enquiry
Thank you for your enquiry!
One of our training experts will be in touch shortly to go over your training requirements.
Back to Course Information
Fill out your contact details below so we can get in touch with you regarding your training requirements.
* WHO WILL BE FUNDING THE COURSE?
Preferred Contact Method
No preference
Back to course information
Fill out your training details below
Fill out your training details below so we have a better idea of what your training requirements are.
HOW MANY DELEGATES NEED TRAINING?
HOW DO YOU WANT THE COURSE DELIVERED?
Online Instructor-led
Online Self-paced
WHEN WOULD YOU LIKE TO TAKE THIS COURSE?
Next 2 - 4 months
WHAT IS YOUR REASON FOR ENQUIRING?
Looking for some information
Looking for a discount
I want to book but have questions
One of our training experts will be in touch shortly to go overy your training requirements.
Top 10 Elements of Creative Writing: All you Need to Know
Learn the art of storytelling with our comprehensive blog on the Elements of Creative Writing. Discover the vital components that transform ordinary words into extraordinary tales. Dive into character development, plot intricacies, and more as we cover the core aspects of crafting captivating narratives. Read more to find out!
Exclusive 40% OFF
Training Outcomes Within Your Budget!
We ensure quality, budget-alignment, and timely delivery by our expert instructors.
Report Writing Training
Effective Communication Skills
Speedwriting Masterclass
E-mail Etiquette Training
Communication and Interpersonal Skills
Whether you're an aspiring novelist, a poet, or simply someone who loves to pen down your ideas, understanding the key Elements of Creative Writing can significantly enhance your skills. In this blog, we will explore the top 10 Elements of Creative Writing that are essential for creating compelling and impactful written works, along with tips.
Table of Contents
1) The i mportance of Creative Writing elements
2) Top 10 Elements of Creative Writing
a) Imagery and descriptive language
b) Character development
c) Plot structure
d) Dialogue and conversations
e) Point of View (POV)
f) Setting and world-building
g) Tone and Style
h) Conflict and resolution
i) Theme and symbolism
j) Editing and revision
3) Conclusion
The importance of Creative Writing elements
Creative writing isn't confined to the pages of novels or the lines of poetry; it's a fundamental human expression that predates recorded history. It has been a conduit for cultural preservation, knowledge transfer, and emotional catharsis. But how exactly mastering these elements can improve your writing?
Every art has its tools, and Creative Writing is no different. The elements we'll delve into aren't just guidelines; they're the building blocks that transform your words from ordinary to extraordinary. By understanding and mastering these Creative Writing elements, you'll be equipped to craft narratives that draw readers in, keep them engaged, and leave an indelible mark on their minds and hearts.
Unlock your creative potential with our expert-led Creative Writing Training – Register now to ignite your imagination!
Top 10 Elements of Creative Writing
Generally, there are various Elements of Creative Writing, each possessing its own unique features. However, many forms of Creative Writing also share some common features. Here's a detailed explanation of each element every Writer must follow:
1) Imagery and d escriptive l anguage
Imagery and descriptive language are the brushes with which writers paint vivid mental pictures for their readers. By skillfully weaving sensory details, you bring scenes to life and evoke emotions. The rustling leaves, the scent of freshly baked bread, the gritty texture of sand beneath one's feet—these details create a sensory symphony that immerses readers in your world.
Metaphors, similes, and analogies act as bridges, connecting the familiar with the unfamiliar. Through them, you can compare the indescribable to the known, enriching your narrative with layers of meaning. Mastery of imagery and descriptive language transforms passive reading into an active experience where readers can taste, smell, hear, see, and feel the world you've created.
Tips :
a) When selecting details, focus on the ones that have the most impact and avoid including unnecessary clutter.
b) Use metaphors and similes sparingly, making them truly resonate.
c) T ailor your descriptions to the tone and mood of the scene or story.
2) Character d evelopment
Character development is the art of breathing life into your fictional personas. Well-crafted characters are not only relatable but also complex, with layers of personality, desires, flaws, and history. They drive the plot forward, compelling readers to invest emotionally in their journeys. Backstories provide context, explaining why characters behave the way they do.
Effective character development allows readers to understand, empathise, and even dislike characters. The key lies in making them authentic and evolving. Just as people change, so should your characters. They learn, grow, and adapt, making their arcs believable and satisfying. The beauty of character development is in its ability to mirror the human experience, forging connections between fictional worlds and real hearts.
a) Explore your characters' pasts to understand their motivations and fears.
b) Create a character profile detailing their appearance, background, and personality traits.
c) Show character development through actions and decisions rather than telling.
3) Plot s tructure
Plot structure is the architecture that holds your narrative together. Think of it as a roller coaster, with highs and lows that keep readers engaged. The introduction sets the stage, introducing characters, settings, and the initial conflict. Rising action builds tension, propelling the story forward. At its peak is the climax, the turning point that determines the characters' fate.
Falling action allows for a gradual untwisting of events, leading to the resolution. Effective plot structure balances pacing, ensuring readers remain intrigued without feeling rushed. Twists and turns add surprise, while cause-and-effect relationships maintain coherence. A well-structured plot keeps readers invested, eagerly flipping pages to discover what happens next.
a) Introduce the main conflict early to hook readers' curiosity.
b) Use cliffhangers and unexpected twists to maintain suspense.
c) Ensure each scene contributes to character development or plot progression.
4) Dialogue and c onversations
Dialogue and conversations are windows into your characters' minds and hearts. Natural and dynamic dialogue conveys information and reveals personalities and relationships. Each character's speech patterns, vocabulary, and tone should be distinct, reflecting their backgrounds and emotions .
Through dialogue, conflicts can be ignited, alliances forged, and secrets unveiled. Subtext—the unspoken thoughts beneath the spoken words—adds depth and intrigue. Conversations can quicken the story's pace, providing relief from dense narrative passages. Dialogue-driven scenes foster engagement, inviting readers to eavesdrop on captivating interactions that fuel the narrative's fire.
a) Listen to real conversations to capture natural rhythms and speech patterns.
b) Use interruptions and nonverbal cues to make dialogue dynamic.
c) Balance dialogue with narrative to avoid overwhelming the reader.
5) Point of View (POV)
Point of view (POV) is the lens through which your story is perceived. The choice of POV shapes the reader's relationship with characters and events. First-person offers intimacy, allowing readers to see the world through a character's eyes. Second person immerses readers directly into the narrative. Third person limited provides insight into a character's thoughts, while third-person omniscient offers a broader perspective.
Consistency in POV is vital; changing viewpoints can confuse readers. The chosen POV influences what readers know and when they know it. It also affects emotional connection and empathy. Selecting the appropriate POV requires consideration of the story's needs and the desired reader experience.
a) Experiment with different POVs to find the best fit for your story.
b) Consider the level of intimacy and distance you want between characters and readers.
c) Be aware of the limitations and advantages of each POV.
6) Setting and w orld- b uilding
The setting isn't just a backdrop; it's a dynamic element that influences mood and plot. A well-defined setting isn't merely a stage but an active participant, influencing characters and events. You transport readers to a different reality through meticulous detail, allowing them to immerse themselves fully.
Effective world-building extends beyond the physical, encompassing societal norms, rules, and even magic systems in speculative fiction. The environment can reflect themes and impact mood. Whether in a fantasy realm or a contemporary city, the authenticity of the setting enhances the reader's experience.
a) Research settings thoroughly to ensure accuracy and authenticity.
b) Show how characters interact with their environment to convey their experiences.
c) Create a sense of place by using unique and specific details.
7) Tone and style
Tone and style are the fingerprints that make your writing uniquely yours. The tone is the distinctive way you express yourself through words—a combination of tone, diction, and syntax. It reflects your personality as an author. Style encompasses sentence structure, pacing, and word choice, influencing the overall feel of your work .
A comedic style might employ wordplay and witty dialogue, while a dramatic style could use evocative descriptions and emotional introspection. Finding your voice and style involves self-discovery and experimenting with different approaches until you uncover what feels authentic. A strong voice and style leave an indelible mark on readers, making your work instantly recognisable
a) Read more to familiarise yourself with different writing styles.
b) Practice writing in different tones to discover your preferred voice.
c) Revise with a focus on refining your voice; eliminate elements that don't align.
8) Conflict and r esolution
Conflict and resolution are the engine that drives your narrative forward. Conflict introduces challenges that characters must overcome, making their journeys compelling and relatable. There are various types of conflict—internal struggles within characters, external conflicts with other characters or nature, and interpersonal conflicts between characters. Conflict creates tension, propelling the story toward its climax.
The resolution, whether happy or bittersweet, provides closure and offers insights into the characters' growth. Well-crafted conflicts test characters' limits, forcing them to confront their fears, flaws, and desires. Through the resolution, readers witness the transformation and the culmination of the character's arcs.
a) Vary the types of conflict to maintain reader engagement.
b) Build tension gradually; escalate the stakes as the story progresses.
c) Avoid convenient solutions; resolutions should arise from the characters' choices and actions.
Supercharge your writing skills with our Speedwriting Masterclass – Register now and amplify your productivity!
9) Theme and symbolism
Theme and symbolism lend depth and layers to your writing. Themes are the underlying ideas, beliefs, or messages that resonate with readers. They can explore love, friendship, power, or mortality, connecting the narrative to universal human experiences. Symbolism employs objects, actions, or concepts to convey abstract ideas, often adding an element of intrigue.
A red rose might symbolize love or passion, while a broken mirror could represent self-perception. Themes and symbols intertwine, enriching the story's interpretation and emotional impact. Skilful use of theme and symbolism transforms a tale into an exploration of human nature and society.
Tips:
a) Reflect on the themes that resonate with you and explore them in your writing.
b) Use recurring symbols to reinforce thematic elements.
c) Allow themes to emerge naturally from the characters' struggles and growth.
10) Editing and r evisi on
Editing and revising are the crucial phases that turn your initial draft into a polished masterpiece. Writing is rewriting; the initial draft is a raw exploration of ideas. Editing involves refining sentences for clarity, coherence, and flow. It ensures grammar and punctuation are correct. Revising delves deeper, examining plot holes, character consistency, and thematic resonance.
Seeking feedback from peers or professionals is invaluable, offering fresh perspectives. The revision process is where your story truly comes to life. It's an opportunity to tighten narrative threads, enhance descriptions, and amplify emotions. Embrace the iterative nature of editing and revising; each pass brings your writing closer to its full potential.
a) Revise in multiple passes, focusing on different aspects in each round.
b) Cut unnecessary details or scenes that don't contribute to the narrative.
c) Pay attention to grammar, punctuation, and spelling to ensure a polished final product.
Conclusion
Creative Writing is a journey of discovery, both for the Writer and the reader. In this blog post, we've explored the essential elements that constitute effective Creative Writing. From the foundation of imagination to the nuances of dialogue, style, and conflict, each element plays a pivotal role in crafting a compelling narrative. By mastering these top 10 Elements of Creative Writing, you'll be equipped to create stories that resonate, inspire, and captivate audiences.
Elevate your Copywriting skills to new heights with our Copywriting Masterclass – Join today and craft compelling content that captivates your audience!
Upcoming Business Skills Resources Batches & Dates
Fri 10th Nov 2023
Fri 8th Dec 2023
Fri 9th Feb 2024
Fri 12th Apr 2024
Fri 14th Jun 2024
Fri 30th Aug 2024
Fri 11th Oct 2024
Fri 13th Dec 2024
Frequently Asked Questions
Get a quote, your privacy & cookies.
Like many websites we use cookies. We care about your data and experience, so to give you the best possible experience using our site, we store a very limited amount of your data. Continuing to use this site or clicking "Accept & close" means that you agree to our use of cookies. Learn more about our privacy policy and cookie policy cookie policy .
We use cookies that are essential for our site to work. Please visit our cookie policy for more information. To accept all cookies click 'Accept & close'.
Creative Writing
Search SkillsYouNeed:
Writing Skills:
A - Z List of Writing Skills
The Essentials of Writing
Common Mistakes in Writing
Introduction to Grammar
Improving Your Grammar
Active and Passive Voice
Punctuation
Clarity in Writing
Writing Concisely
Coherence in Writing
Gender Neutral Language
Figurative Language
When to Use Capital Letters
Using Plain English
Writing in UK and US English
Understanding (and Avoiding) Clichés
The Importance of Structure
Know Your Audience
Know Your Medium
Formal and Informal Writing Styles
Note-Taking from Reading
Note-Taking for Verbal Exchanges
Top Tips for Writing Fiction
Writer's Voice
Writing for Children
Writing for Pleasure
Writing for the Internet
Journalistic Writing
Technical Writing
Academic Writing
Editing and Proofreading
Writing Specific Documents
Writing a CV or Résumé
Writing a Covering Letter
Writing a Personal Statement
Writing Reviews
Using LinkedIn Effectively
Business Writing
Study Skills
Writing Your Dissertation or Thesis
Subscribe to our FREE newsletter and start improving your life in just 5 minutes a day.
You'll get our 5 free 'One Minute Life Skills' and our weekly newsletter.
We'll never share your email address and you can unsubscribe at any time.
Creative writing is loosely defined as more or less any form of original writing: anything that involves creativity and 'making things up'. It can therefore be defined simply as writing that falls outside the usual bounds of journalistic, academic, technical or professional writing.
Creative writing is generally considered to encompass all fiction writing, as well as poetry, and many people also include writing plays and screenplays.
The focus of creative writing is generally, but not invariably, on the narrative arc and character development. It is therefore very different from writing such as journalistic writing , which may aim to tell stories, but is focused on facts.
Elements of Creative Writing
There are many different forms of creative writing, and they all have their own features. However, many types of creative writing also share some common features. These include:
1. A strong plot or narrative arc
The plot, also known as the 'narrative arc', is the unique 'story' of your writing. It describes what happens to your characters.
It is fair to say that this is a feature of all creative writing, and is effectively what distinguishes it from other forms of writing. Without a story, you are simply providing facts. There is a place for that—but it is not creative writing.
A plot does not have to cover a long period of time, or even have a clear ending. If you consider many short stories, they are very much a snapshot in time. You enter the characters' lives at a particular point, and often leave them shortly afterwards. You do not necessarily know what happens next. Some of the most frightening stories are those where your imagination fills in the gaps (a good example of this is Daphne Du Maurier's short story The Birds , later made into a film by Alfred Hitchcock).
Even a poem has a story (see box).
Narrative arc in poetry
It is possible to suggest that much poetry, especially more modern poetry is not a 'story', but is about feelings and emotions. However, that does not mean that it has no narrative arc.
Consider Robert Frost's poem The Road Not Taken, which ends
"Two roads diverged in a wood, and I— / I took the one less traveled by, / And that has made all the difference."
Most people are only aware of these last few couplets. However, the poem has four verses, setting out the poet's situation (standing in a wood, having to choose between two possible roads), and his feelings about that. He then looks ahead to the future, and how he will one day look back on this and recognise the importance of the moment.
The road is undoubtedly metaphorical. However, there is still a clear plot and story to the poem.
2. Character development
The second feature of creative writing is the creation of characters, and their development over the course of the writing.
In this context, 'development' can describe either changes in the character themselves, or a change in the reader's understanding of the character.
For example, in Charles Dickens' A Christmas Carol , Ebenezer Scrooge, the main character, undergoes an epiphany in the course of the book, and his character completely changes.
However, by contrast, in Daphne Du Maurier's Rebecca , the unnamed heroine—and by extension, the reader—learns more and more about her husband's former wife over the course of the book, and comes to appreciate that all is not what it seemed on the surface.
3. A characteristic use of language
One of the features that distinguishes creative writing is the wide diversity of language use.
Creative writers often, if not always, provide visual descriptions of locations and people. This is because their readers need to be able to imagine the characters and scenes—and providing more descriptions makes this process easier.
Writers like J.R.R. Tolkien spent years creating imaginary worlds. They wanted their readers to share their vision of these worlds in as much detail as possible.
Creative writing also often features a more vivid use of language. Metaphors, similes, adjectives and adverbs abound. Unlike business writing, it is not a matter of 'more concise often equals better'. In creative writing, more can definitely be more.
4. An underlying theme or message
Some people suggest that every piece of creative writing has an underlying theme or message.
It is certainly true that there can be some very strong underlying themes, especially in certain types of writing. For example, many fantasy novels are very much 'good vs. evil', usually with a strong undertone of 'coming of age' of characters. Journeys within books are often metaphors for a character's own journey of development, with a sense of 'homecoming' or 'journey's end' towards the end of the story.
This idea of an underlying theme is interesting, because it is arguable that it is not always intentional.
In other words, it is not clear whether writers sit down and decide on this underlying theme, or whether it develops with the writing. It certainly does not seem to be necessary to have a clear 'message' in mind in writing—and certainly not a moral one. However, there is also something intensely human about wanting to draw lessons from experience.
The real question is: does the writer do this, or is this part of what happens during the reading process?
5. An emotional appeal
Creative writing has to appeal to our emotions. Otherwise, we might as well read non-fiction.
Writers have to create this emotional appeal, but it is often part of the other aspects of a piece of creative writing. For example, writers develop strong characters, with an appealing story arc. Readers empathise with those characters, and care what happens to them. If the writer does not create interesting characters, the reader loses interest.
It therefore seems likely that the most important aspect of creating emotional appeal is that you, the writer, care about your characters and what happens to them.
After all, if you don't care, why would anyone else?
Developing Creative Writing Skills
Creative writing is a skill like any other form of writing. It therefore follows that you can develop that skill.
However, it can be much harder to do that than with many other forms of writing. It is, for example, harder to get external opinions about your writing without going on a course (see box).
Creative writing courses and teaching
Many universities and schools offer courses in creative writing. Some of these may be general, and others may have a more specific focus, such as writing for films or screen.
If you want to pursue an interest in creative writing, but you are struggling to get started, one of these courses may be right for you.
However, as with any other course, it is worth doing your research to ensure that you will get value for money.
You can also find plenty of advice and creative writing exercises online, some of which are free. It may be worth trying some of these first, to see if they are sufficient to get you started.
A final thought
Writing is a very personal process.
Nobody can tell you how writing 'should' be for you, especially creative writing. Everyone works differently, and the process of developing characters and stories is different for every writer.
Probably the best advice is simply to start writing, keeping in mind the elements listed here, and then seek feedback from those around you.
Continue to: Top Tips for Writing Fiction Storytelling in Business
See also: Writing for Children Writing for Pleasure Common Mistakes in Writing
How to write a story
How to write a novel
How to write poetry
How to write a script
How to write a memoir
How to write a mystery
Creative journaling
Publishing advice
Story starters
Poetry prompts
For teachers
Story Ideas About Talent and More...
On this page, you'll find story ideas you can turn into fiction. Scroll down to the bottom for links to hundreds of other story starters and prompts.
Creative Writing Prompts – Talents
Here are some story starters about talents. Problems normally make stories more interesting, so in these prompts, the main character's talent gets him or her into trouble. 1. Your character's an excellent conversationalist who easily makes friends. He goes to party, where he notices an awkward-looking girl sitting alone in the corner, ignored by everyone. Feeling sorry for the girl, he decides to go talk to her. He succeeds in engaging her in conversation. Unfortunately for him, he is too successful. The girl attaches herself to him, and he can't get rid of her. She seems absolutely determined to follow him home... 2. Your character's a very talented defense lawyer. Her client is accused of being a serial killer. Your character's absolutely sure of two things: he's guilty, and if he has the chance, he'll kill again. And she's pretty sure that she can get him acquitted, in which case he'll walk free... 3. Your character has excellent hearing. One night, your character goes with his wife to his in-laws' house. When he's in the bathroom, he overhears a conversation between his wife and her parents. "Don't worry," his wife says. "As soon as I get rid of him, everything will be fine." Could she be talking about your character? What's going on? 4. Your character's an extremely talented pickpocket. He learned the skill when he was young and poor. Now he has a good job, a healthy bank account, and a respectable lifestyle, but he thinks it's a shame to let such remarkable talent go to waste... 5. Your character's an amazing ballroom dancer. Unfortunately, his wife can't dance at all. She's also extremely jealous and gets very upset if he dances with another woman. Your character misses dancing. He decides that what his wife doesn't know won't hurt her. But things don't go as planned...
Story Prompts About Families
1) Your character goes to talk to his/her fiancé's estranged father, to try to convince him to come to the wedding. Your character's fiancé and the father haven't spoken in years, and your character is hoping to patch things up between them. But after hearing the father's side of the story, your character begins to think about calling the wedding off... 2) Your character and his/her identical twin were adopted by different families. When they meet as adults, each of them envies the other one's life. They decide to trade identities... 3) Your character has always wanted a child. When s/he sees his/her neighbors mistreating their little boy, s/he decides to steal him... 4) Your character knows that his/her parents love his/her sibling more than they love your character. S/he has a plan to change this... 5) Your character is moving back home to take care of a parent who has just undergone surgery. Your character had a difficult childhood and is still very angry with this parent... 6) Your character suspects that his/her new stepparent is actually a... (pick one: werewolf/spy/demon/witch/serial killer/extraterrestrial).
Creative Writing Prompts – 3 Elements
Challenge: write a story that contains all three elements in one of these lists. - an older brother, an unfair contest, and the skeleton of a bird. - flirtation, whiskey, and a mistake at the zoo. - a children's book, a box of matches, and a frightened security guard. - a bathing suit a hair salon, and an amazing rumor that turns out to be true. - a sports car, a rope, and an obnoxious ex-girlfriend. - skydiving, an extreme diet, and unrequited love. - a murder plot, a bowl of lentils, and a gold tooth. - a mistake at work, a bank account number, and an empty house with an open window. - an antique, a torn letter, and a familiar-looking stranger. - an ice storm, a bicycle, and a treasure map. - a magic trick, a shadow, and a missing friend. - a traffic accident, a famous actor, and a business opportunity. - a family secret, a string of pearls, and the desire for revenge. - a motorcycle race, an injury, and a former enemy who turns out to be an ally.
Story Starters - New Beginnings
1) The New Garden. Digging a new garden in their back yard, your character discovers a dead body buried there. The body is soon identified as your character's spouse's ex...
2) The New Job.  After going through some financial difficulties, your character is thrilled to finally get a well-paying job. But on their first day of work, your character is disturbed by powerful romantic feelings for their new boss. Your character tries to hide these feelings -- they don't want to do anything that might put their job at risk. But the feelings are so strong...
3) The New Baby.  Soon after your character's child is born, your character begins to notice something eerie about the new baby, something that doesn't seem quite human...
4) The New Friend.  Your character's new friend seems to be asking an awful lot of strange questions about your character's family background. It's almost as if they know something about the family that your character doesn't know...
More Story Ideas
Join our free e-mail group to get more story ideas and by e-mail. And browse the hundreds of story starters on our website:
44 short story ideas - something for everyone
Creative writing prompts about major life changes
Writing prompts about obsessions
Great story setting ideas
More story starters
© 2009-2023 William Victor, S.L., All Rights Reserved.
Terms - Privacy - Returns & Cancellations - Affiliate Disclosure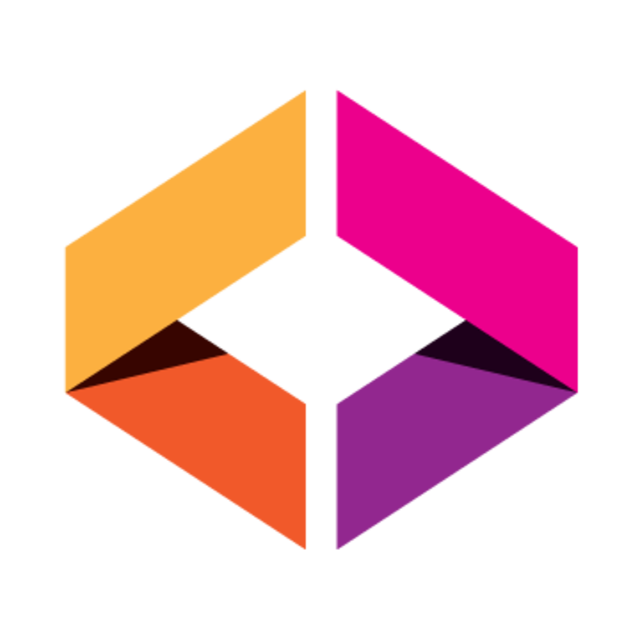 Elements of Creative Writing
Cover image credit: Hannah Olinger, https://unsplash.com/photos/8eSrC43qdro Used under Unsplash license: https://unsplash.com/license Background image credit: Copyright University of Northern Iowa. All rights reserved.
Introduction
0 This text has 0 annotations
0 This text has 0 highlights
Chapter One One Great Way to Write a Short Story
5 This text has 5 annotations
14 This text has 14 highlights
Chapter Two Plotting
7 This text has 7 annotations
65 This text has 65 highlights
Chapter Three Counterpointed Plotting
12 This text has 12 annotations
54 This text has 54 highlights
Chapter Four Show and Tell
19 This text has 19 annotations
108 This text has 108 highlights
Chapter Five Characterization and Method Writing
87 This text has 87 highlights
Chapter Six Character and Dialogue
11 This text has 11 annotations
121 This text has 121 highlights
Chapter Seven Setting, Stillness, and Voice
3 This text has 3 annotations
57 This text has 57 highlights
Chapter Eight Point of View
16 This text has 16 annotations
130 This text has 130 highlights
Chapter Nine Learning the Unwritten Rules
13 This text has 13 annotations
109 This text has 109 highlights
Chapter One A Poetry State of Mind
78 This text has 78 highlights
Chapter Two The Architecture of a Poem
Chapter three sound.
55 This text has 55 highlights
Chapter Four Inspiration and Risk
2 This text has 2 annotations
98 This text has 98 highlights
Chapter Five Endings and Beginnings
46 This text has 46 highlights
Chapter Six Figurative Language
69 This text has 69 highlights
Chapter Seven Forms, Forms, Forms
8 This text has 8 annotations
34 This text has 34 highlights
Chapter Eight Go to the Image
4 This text has 4 annotations
29 This text has 29 highlights
Chapter Nine The Difficult Simplicity of Short Poems and Killing Darlings
48 This text has 48 highlights
Creative Nonfiction
Chapter one creative nonfiction and the essay.
1 This text has 1 annotation
Chapter Two Truth and Memory, Truth in Memory
Chapter three research and history.
40 This text has 40 highlights
Chapter Four Writing Environments
Chapter five notes on style.
68 This text has 68 highlights
45 This text has 45 highlights
Chapter Seven Imagery and the Senses
Chapter eight writing the body.
9 This text has 9 highlights
Chapter Nine Forms
Back matter, contributors, north american review staff, resource collections, single resources, creative nonfiction: alison alstrom, "good morning, heartache", creative nonfiction: lucienne bloch, "365 new words a year: october", creative nonfiction: traci brimhall, "philematophilia", creative nonfiction: taylor brorby, "confluence", creative nonfiction: lee ann roripaugh, "notes on beauty", creative nonfiction: paul crenshaw, "fire", fiction: sarah cypher, "ghost town", fiction: marc dickinson, "three days discovered", fiction: frannie dove, "a twister on stage 14", creative nonfiction: samantha edmonds, "an incomplete list of sad beautiful things...".
isbn 978-0-915996-17-9
publisher Rod Library, University of Northern Iowa with support from North American Review Press. Funding for this project was provided through the University of Northern Iowa Textbook Equity Mini-Grant Program.
publisher place Cedar Falls, IA
rights Original textbook content (Introduction, Fiction, Poetry, & Creative Non-Fiction sections) is CC BY-NC 4.0. Readings and examples in Resources section are used with author permission; all rights reserved.
rights holder Jeremy Schraffenberger, Rachel Morgan, & Grant Tracey except where noted.
Your browser does not support JavaScript!
Searching for writers...
7 FREE writers found
Three Easy Steps
Place an order
Track the Progress
Receive a Paper
All revisions are for FREE
Creative writing: Forms and Elements
There are many ways of writing any work, and any written piece can be manipulated and creatively delivered by an creative author. Regardless of the genre (novel, poetry, travel guide, magazine feature, e.t.c), the writer may combine several writing forms to achieve his, her purpose.
All forms of writing can be creative. Creative writing is more about how the writer uses words and manipulates ideas to evoke specific emotions. This means even informative writing can be turned into creative work. The major differentiating factor for creative work is its emphasis. The primary aim of such writing is more to evoke emotions and less to tell. There are, however, times when confusion arises where informative work is creative and creative work is educational, or they weigh the same. But then, consider the elements of creative writing (character, plot, setting, point of view, style, themes, and literary devices.
Forms in creative writing
For a student of creative writing, it is vital to learn different writing forms as well as elements or creating such work. It does not matter the genre; all writing forms can be creatively employed and altered by a creative writer to meet their expectations. The most common creative writing forms include the following:
One of the characteristics of creative writing is that they present the ideas of the creative writer to the audience. By so doing, the writer engages the readers in his beliefs about a specific aspect of life. In most cases, the writer uses their own or the experience of others to present their ideas. This process is called reflection. The writer looks back at their experiences or another person to build their story.
Exposition or reporting
This is a form that covers almost all genres of writing. It involves exposing or showing the events of a story to the reader. It can be seen mostly in textbooks, magazine articles, and news stories. For the case of creative writing, exposition comes out when a character takes and informing role. Writers use description to achieve this form of writing.
Description
When reporting on specific information, the writer seeks to convey a vital impression of a specific place or the object. They want to tell how they feel about the thing, more than just telling facts. An author can include a description in a small part of a narrative or a significant part of the whole work. Many travel writing use description to attract readers, and sometimes good fiction requires it too.
Explanation
An explanation is quite straightforward. It is mostly used in writings like product descriptions and similar pieces of work. It involves helping another person understand or perceive something by informing or reasoning rather than using persuasive language. Explanation work includes instruction, rules/guidelines, argument, and analysis.
An argument is a form of explanation that aims to change the viewpoint or attitude of the reader about a specific idea or situation. It follows a rhetoric line, persuading through emotion while employing the basis of logic or reason. Consider political statements; for instance, many are rhetoric. In an argument, there are always two points of view present with the writer building a case for one, to either refute or defeat the other.
Human beings are said to be natural storytellers. This is why narration is the most used form of expression. Narrative involves the direct telling of stories or events that happened over a specific period. Narration brings the reader to draw images of the event in their minds. Most creative writing works employ this approach.
Elements of creative writing
The most significant confusion is on how much each element in creative writing should be used. For learning purposes, it is important knowing them and how to apply when a case arises. They are as discussed below:
The entire story is based on what the characters do or say. At the very least, they should start from the plot of the story. Characters may be anything from human beings, animals to animated objects, which readers identify with, even in fictional worlds.
When the reader is on a story, and they are enjoying it, it is normal for a special kind of suspension of disbelief to hit their minds. This is why it vital for writers to have great skills in using what is known as verisimilitude (believability). Unless a reader is convinced somehow by the validity of a character, it is difficult for them to enter a state of suspension and disbelief.
This is a short account of what happens in the story. It is the first thing a writer will be exposed to through different cultures before they begin writing a particular story. All plots follow a generally simple arc, and they are essential for genres such as books, movies, and songs. A plot carries the underlying skeleton of everything in the work they represent.
Simply put, the setting is where the story happens. It might not be one in the entire story; different works have different needs. It can be ample space, as in "Until I Find You," in which two European cities appear as characters or a room in your house. When picking your setting, consider how it will affect the general themes in your story.
Point-of-view
Generally, tales grow taller the more they are told. Therefore presents or absence of reliability in point-of-view is a vital aspect. When picking the point-of-view, consider whose story you are describing. If it is personal, the first point-of-view is automatic. And if telling another's account, you either use second or third person point-of-view.
Many people get confused with what style is because it is comprised of thin, blurred ephemeral parts, hard to grasp. A simple take could be that it is the signature inside your story as described by your vocabulary, syntax, rhythm, voice, and mood.
Works of fiction can be based on a variety of ideas. The theme is simply the "lesson of your story." It can also be more significant ideas, including murder, betrayal, honesty, and compassion.
Literary devices
Apr 01, 2020
Mar 27, 2020
Different people have different names for creative writing. It was traditionally referred to as literature. It is an art of imagination and making things up. In the world of writing, creative works are done in a way far from academic or technical...
Essay Subjects
Looking for a professional essay.